The first big decision you'll have to make once you plan a trip to Hawaii is to choose which island to visit. Deciding whether to pick the Big Island vs Maui, Oahu vs the Big Island, or Kauai vs Maui may feel a little overwhelming, even if this is not your first time in Hawaii. There are many factors that may determine your choice, like activities, nightlife, beaches, scenery, and natural variety.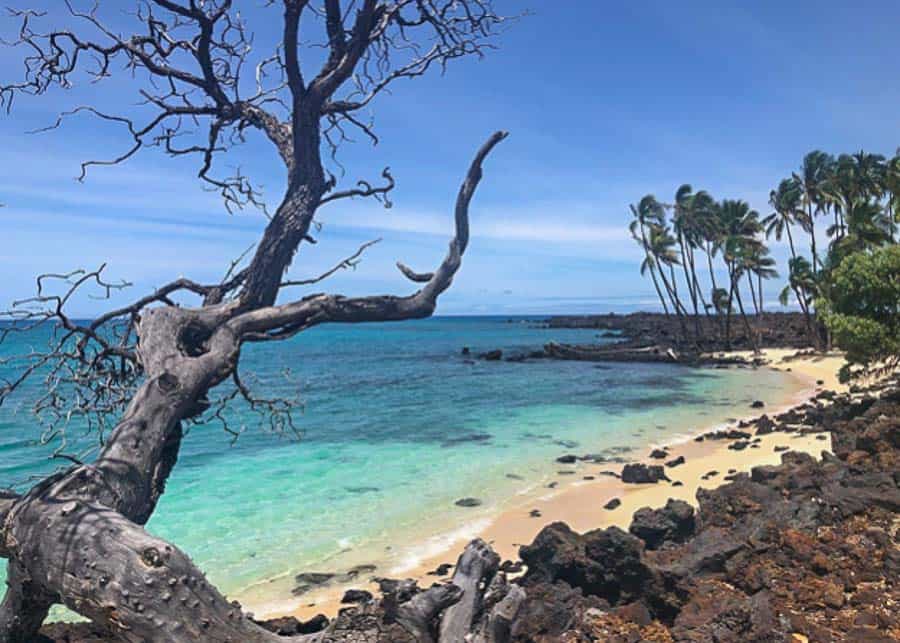 We visited the Hawaiian islands many times over the years and yet, every time we go back we have a hard time choosing which island to visit.
In this article I'll make a comparison between the Big Island of Hawaii vs Maui, in order to help you decide which one to choose. This guide covers activities, beaches, costs, nightlife, and the scenic diversity on each island.

Maui vs the Big Island – General Considerations
Both Maui and the Big Island have plenty to offer, but they have very distinct scenery and cater to different types of travelers. The table below will give you an idea about what each island is best suited for:
| | |
| --- | --- |
| Hiking | Maui |
| Beaches | Maui |
| Less Crowded | Big Island |
| Nightlife & Entertainment | Maui |
| Snorkeling & Diving | Big Island |
| Accessibility | Maui |
| Scenery & Natural Diversity | Both Islands |
| Costs (lodging, shopping and eating) | Big Island |
What's Unique About Maui
I love Maui because it's so diverse and offers such a great variety of things to do! No matter how often we go, we can still come up with new adventures and fun places to visit.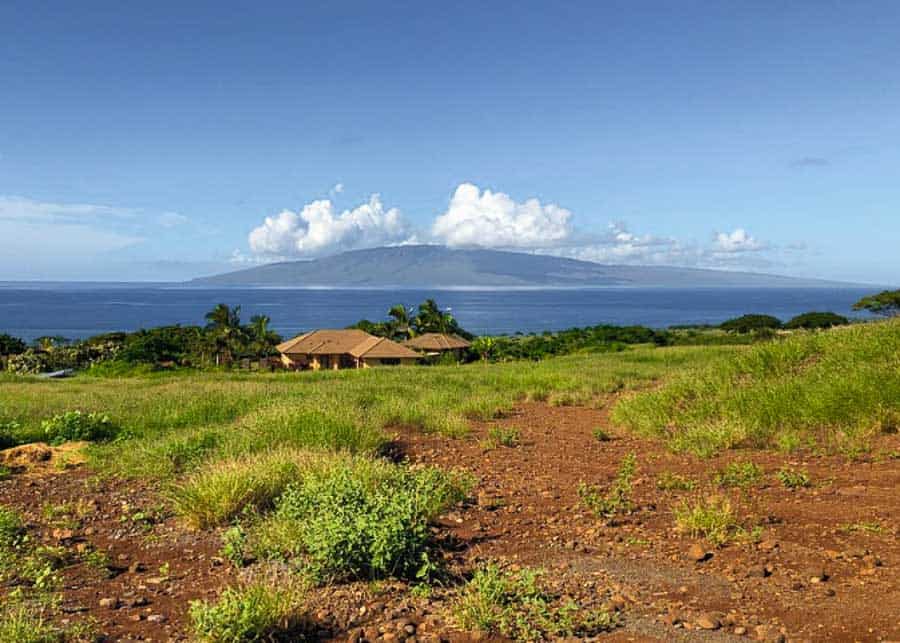 It has beaches, waterfalls, high mountains, lush vegetation, and so much more. But then you have just as many attractions on the Big Island as well. So why Maui? Here are some things that are unique about Maui:
• Countless gold sand beaches
Overall, Maui offers more traditional beaches vs the Big Island. The beaches in Maui are what you'd typically expect to find a on a tropical island: pristine lagoons with turquoise waters bordered by wide, soft stretches of golden sand. Maui boasts over 30 miles of beautiful beaches, many of which have calm, swimmable waters. No wander that Maui is a swimmers' paradise!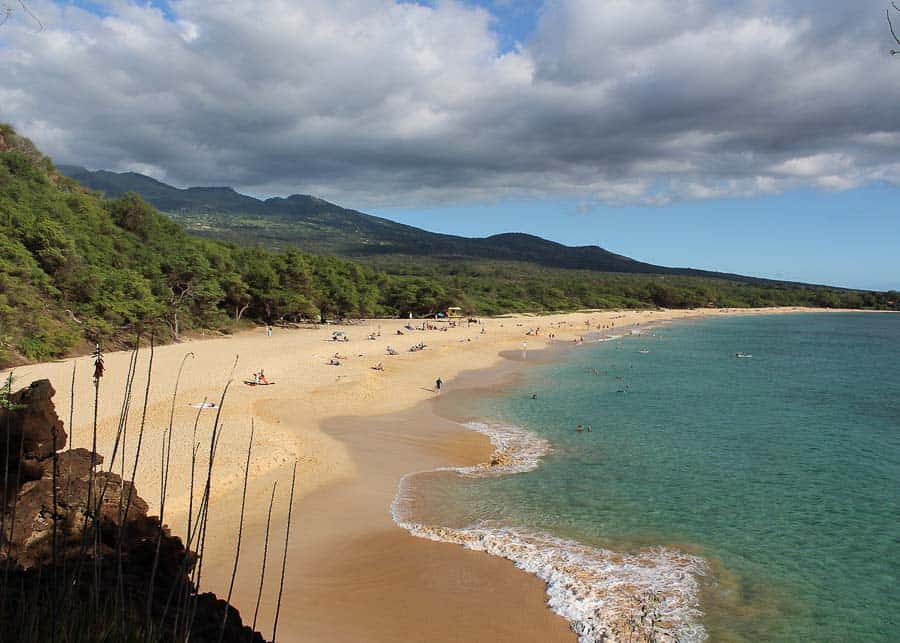 This island offers more in the way of resorts and traditional beachfronts, which are nicely equipped with showers, restroom facilities and beach rentals. This fact alone makes Maui a great destination for a honeymoon, anniversary, milestone birthday or a memorable family vacation.
• The wide variety of entertainment
Maui can be a great choice if you travel with a larger group of people who have different interests. Or if you travel with children and family members of different ages. On Maui you are more likely to find something entertaining for each one in your group.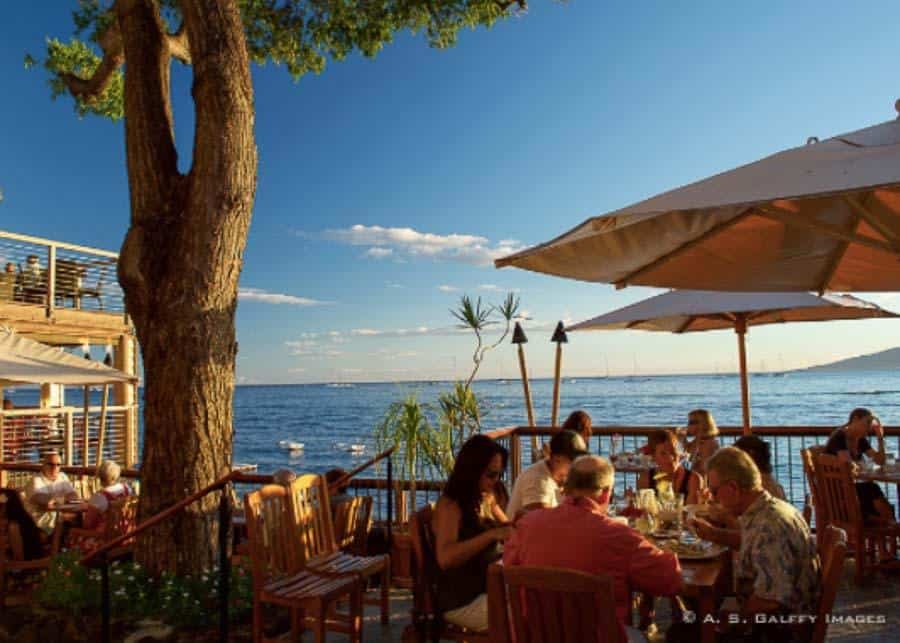 Although entertainment on Maui doesn't even come close to the lively Oahu, there is a good number of dance clubs and lively bars that stay open till dawn. There are also a couple of comedy clubs, many good restaurants and some great shopping areas, especially in the little town of Lahaina.
• The vibe

Lahaina is the typical old-time sea town turned tourist spot. The town is an odd mix of history, art galleries, T-shirt shops and fine jewelry stores. The number-one attraction in Lahaina is definitely "the buzz," – the restaurants, the night-life and the swinging bars.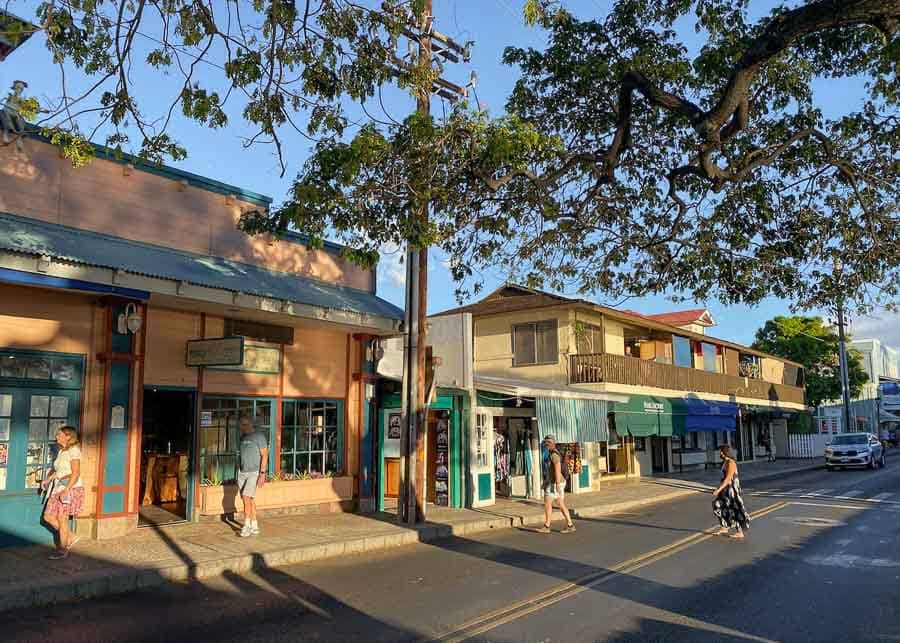 • The sunsets
Maui sunsets are simply spectacular. There are several great spots to catch a perfect Maui sunset, like Kaanapali Beach, Napili Bay Beach, or Kimo's Restaurant in Lahaina. Just grab a Mai Tai and join the crowd.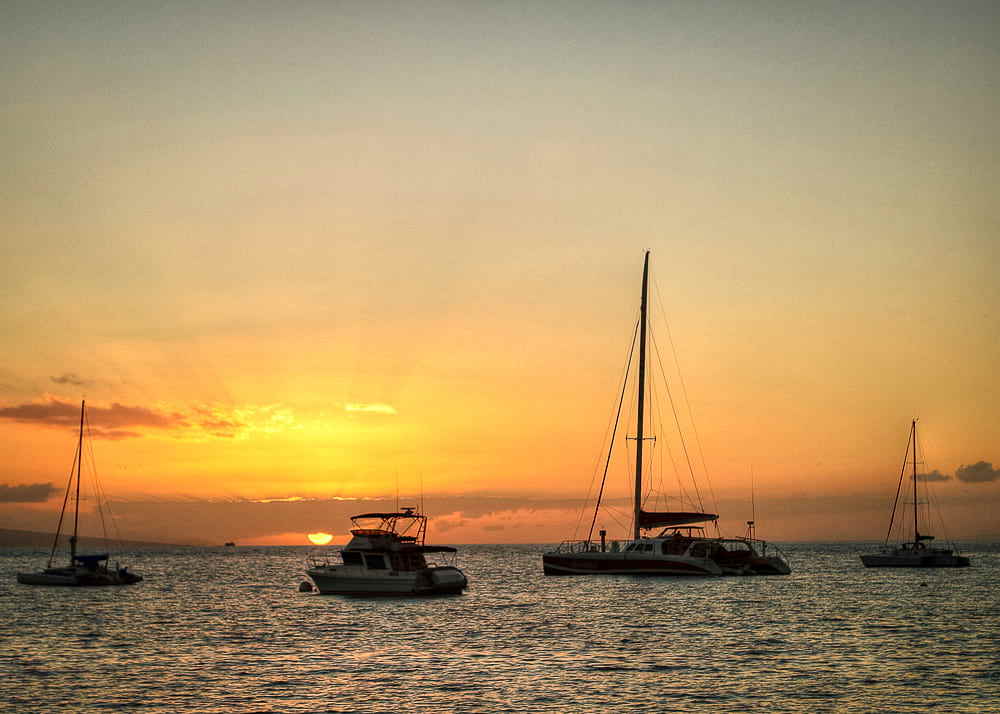 • The Road to Hana
Maui is a tropical paradise that stands out as unique, even when compared to the other Hawaiian islands. One of the most fun things to do in Maui is drive the legendary Road to Hana and stop along the way at the many scenic points of interest.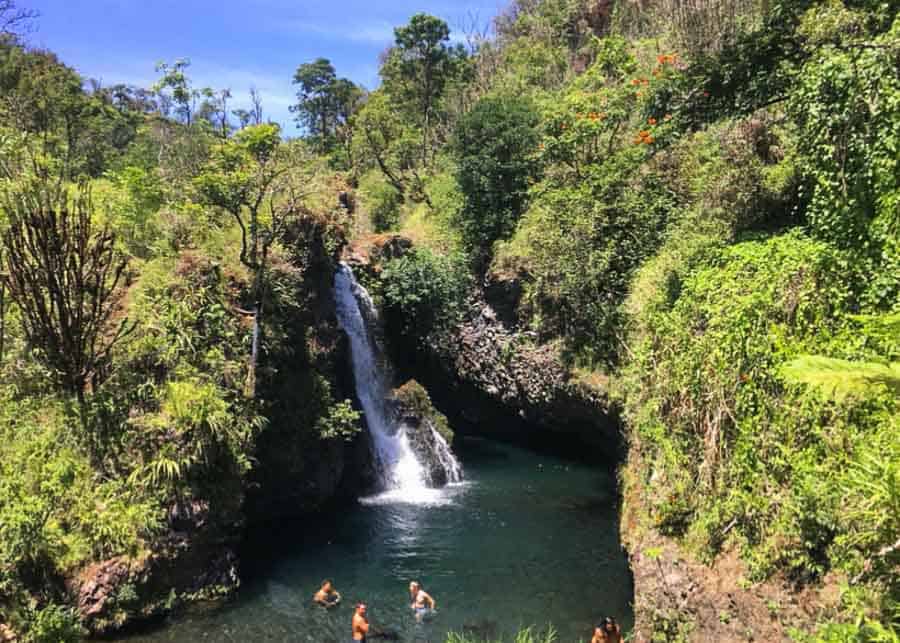 The Road to Hana is one of the most scenic drives in the world, winding deep into the tropical jungle past roaring waterfalls, botanical gardens, quaint beaches, and spectacular scenery. The 52 mile road passes through a very rustic and rugged part of the island, navigating around 617 scary curves, 56 one-lane bridges and steep cliff drops.
What's Unique About the Big Island
As per its name, the Big Island is the largest of the Hawaiian archipelago. It's twice the size of all the islands put together. Because of its size, this island enjoys varied landscapes and climates. You can experience tropical weather at sea-level and freezing cold temperature at the height of Mauna Kea volcano, where it's even possible to ski sometimes.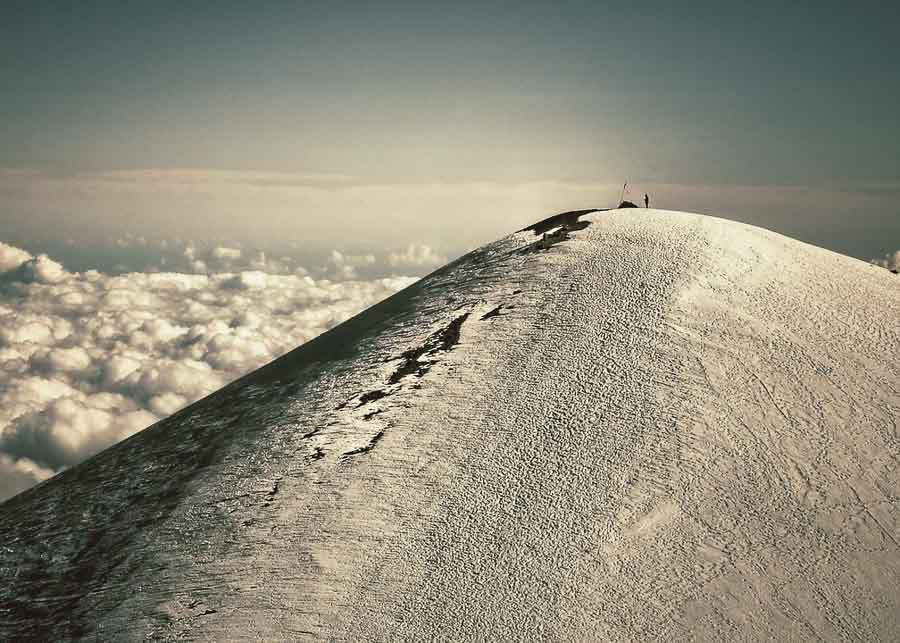 It is also more rural and way less crowded than the other three Hawaiian Islands (Oahu, Maui and Kauai). That is not to say that you won't have plenty of things to do on the Big Island, but if you want some peace and quiet, you should definitely pick this island.
• Volcanic explorations
Hawaii's Big Island is home to three active volcanoes ((Hualalai, Mauna Loa, and Kilauea), vs Maui, which has only one volcano which is dormant (Haleakala). Kilauea's dramatic eruptions keep reshaping the Big Island, creating new black sand beaches and sometimes destroying roads and entire villages in their path. The current eruption has been putting on a show for decades, stunning visitors with its red glow of lava flows.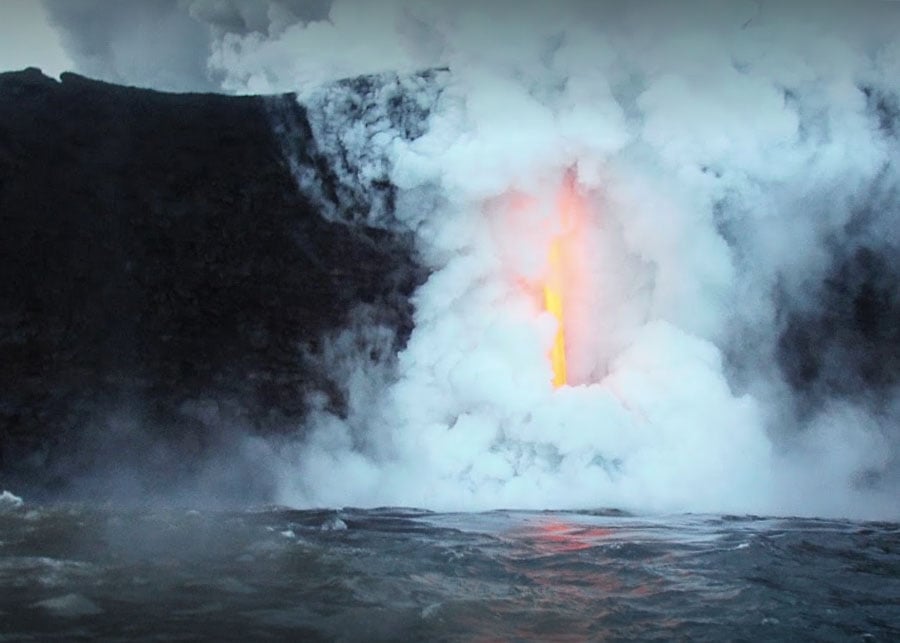 This is something very unique that can only be seen on the Big Island. Even though a lava flow isn't particularly attractive, a visit to Volcanoes National Park is still worth it. Kilauea Iki Trail is the only place in Hawaii where you can walk into the heart of a volcanic crater, so prepare to be amazed!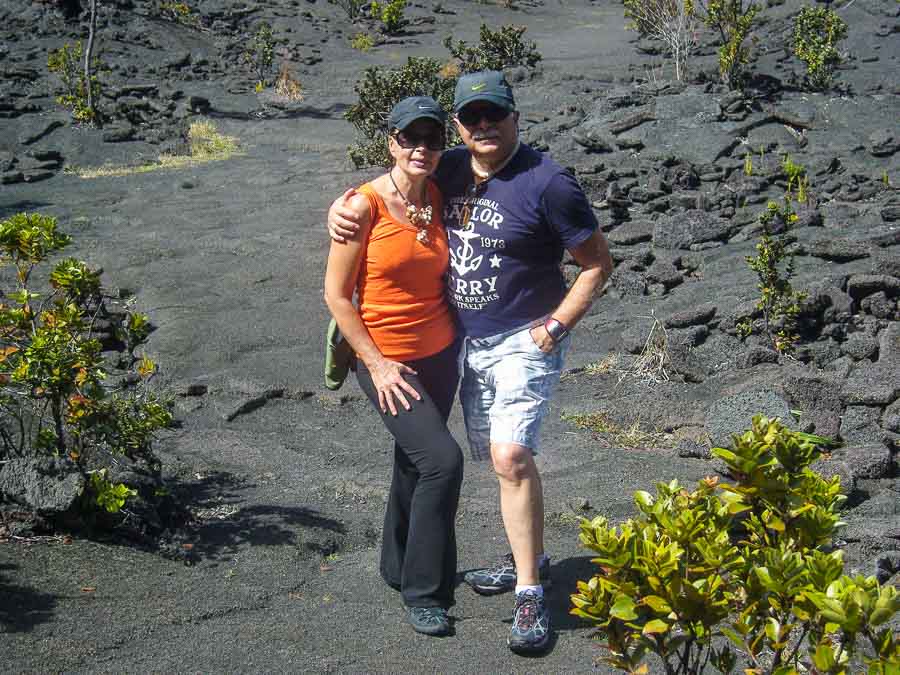 • Spectacular diving and snorkeling locations
Hawaiian island dives are famous all around the world, so you'll find great diving and snorkeling locations on each island. However, the Big Island offers the greatest number of diving sites, as well as a big biodiversity on reef dives. You can see on only colorful tropical fish, but also dolphins, manta rays, eels puffers, and scorpionfish.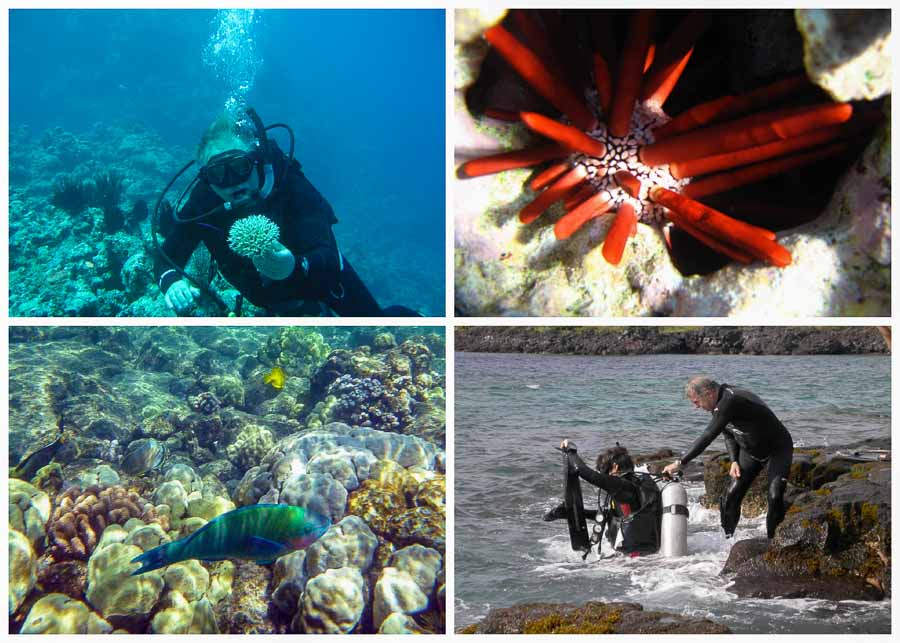 The best snorkeling and diving spots on the Big Island include: Crescent Beach, Kahaluu Beach Park, on Alii Drive in Kailua Kona, Honaunau Bay (Two Step), Waiopae Tidepools, on the east side of the island, or Kealakekua Bay. My husband's favorite is the Manta night dive. On this dive you get to mingle with dolphins and huge Manta Rays who come to feed on the plankton attracted by the divers' flashlights.
• Lush Botanical Gardens
While Maui prides itself in beautiful botanical gardens, the Big Island brags about the most beautiful ones in the entire Aloha State. Our #1 favorite is the Hawaiian Tropical Botanical Garden out of Hilo. But the island has many other gorgeous gardens like Lili'uokalani Gardens, Amy B.H. Greenwell Ethnobotanical Garden, or the World Botanical Garden.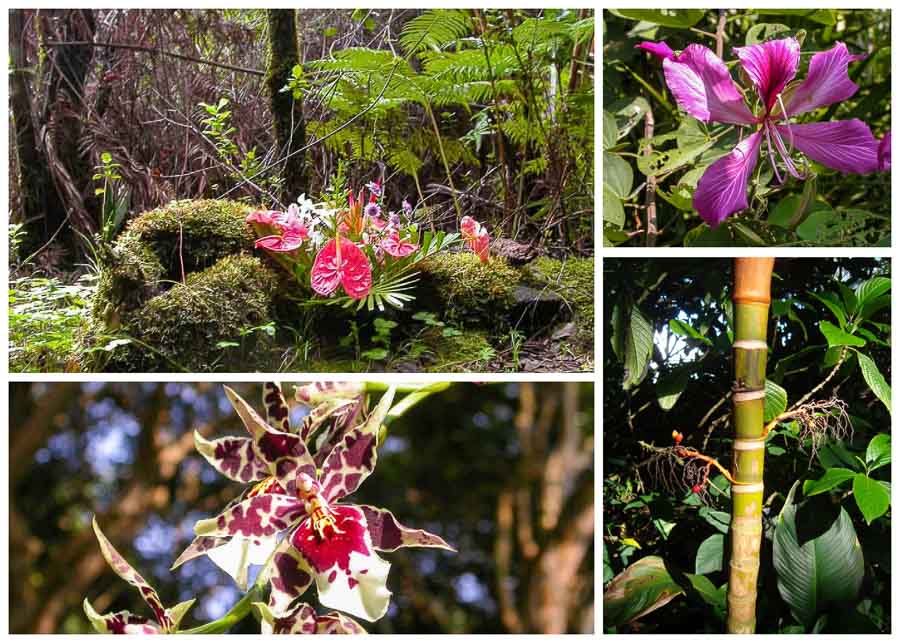 Thanks to a combination of the high volcanos, the northeastern side of the Big Island is lush and tropical, with constant trade winds and tropical temperatures. With such ideal conditions, it's easy to understand why the Big Island has so many gorgeous botanical gardens.
The Big Island doesn't have as many sandy beaches as Maui. However, it has few absolutely unique white sand beaches, that you won't find on any other islands. One of them is Makalawena, on the sleepy North Kona coast. This is actually a string of white-sand coves surrounded by turquoise-blue water.
To reach this beach, you'll have to drive (and hike) on a very rough lava road, but it's worth the effort. This beach is always deserted and has lots of shady trees to keep you cool.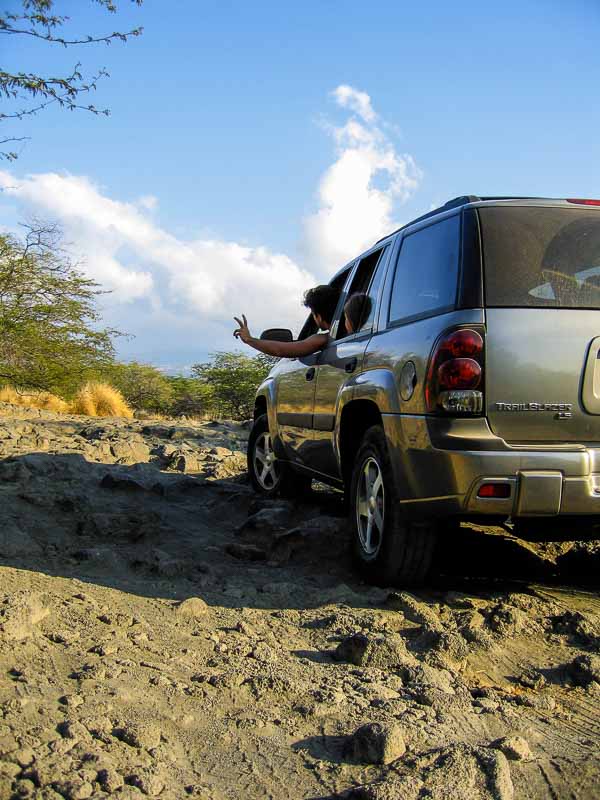 Another hidden white sand beach is Mau'umae, located between Spencer Beach Park and Mauna Kea Resort. To get access to this beach you have to go to the Mauna Kea Resort and request a beach pass at the guard shack. They only issue 10 passes at one time, so your best chance is toto come here early in the morning.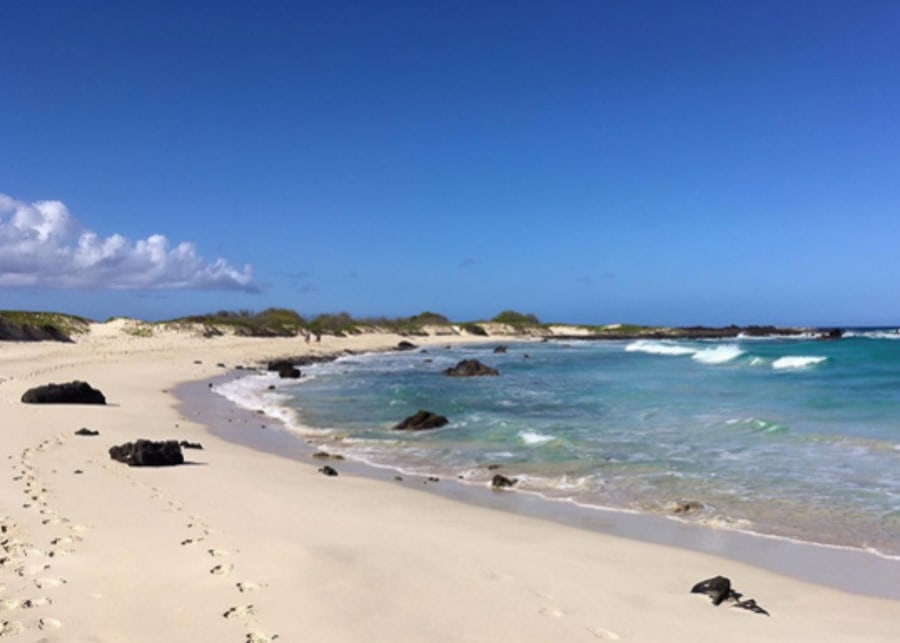 Also like Makalawena Beach, Mau'umae Beach is undeveloped and can only be accessed by an old coastal road. The lack of infrastructure keeps it quiet and mostly empty. Due to its position near a bend in the coastline, the beach is very safe for swimming and snorkeling.
• Black Sand Beaches
Typically, beaches with black sand beaches are found near volcanoes. So, with three active volcanoes, it's not surprising that the Big Island has so many of them. In fact, the Big Island has some of the most beautiful black sand beaches in Hawaii, followed by the ones in Maui.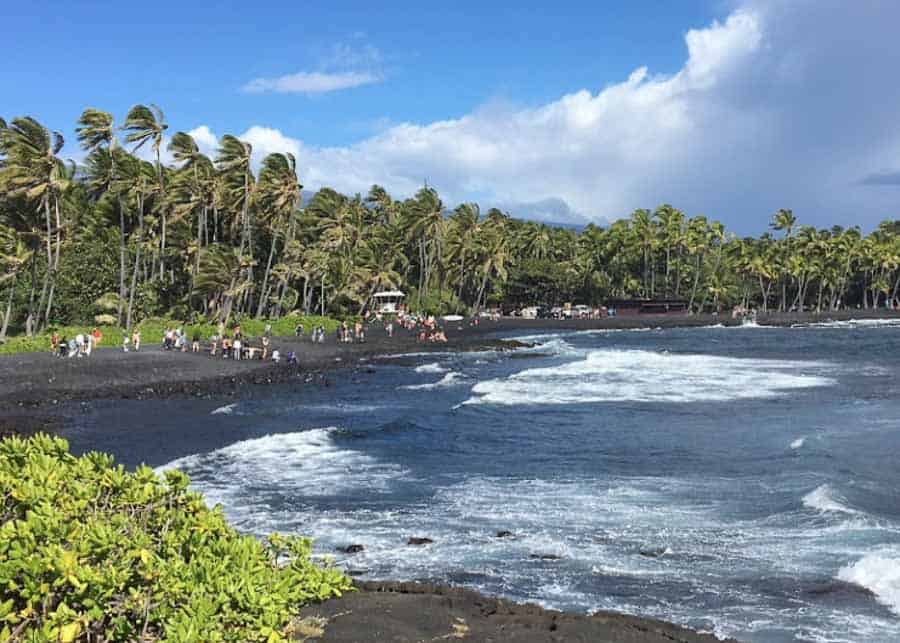 • Spectacular waterfalls
There are few things more exciting for me than a hike to one of the stunning waterfalls on the Big Island of Hawaii. The experience is deeply fulfilling: the lushness of the rainforest, the earth-damp path, the plumeria-scented air, and finally, the moment of revelation when you spot the torrent of water cascading over rocks into a deep pool.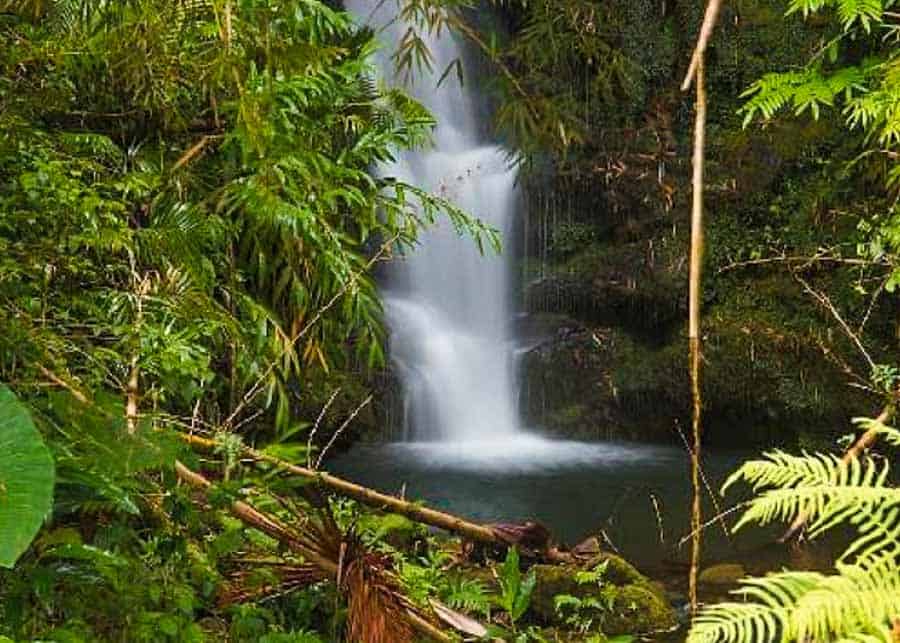 The stretch of coastline between Hilo and Hamakua is the Big Island's most beautiful expanses of scenery: hidden valleys, tropical gardens, and roaring waterfalls.
Which Island is Cheaper: the Big Island or Maui?
To determine which island is actually cheaper to visit, we looked at three different costs: airfare, lodging (hotels and vacation rentals), and rental car. Some of the data we used came from the Hawaii Tourism Authority website. Here is what we found:
The average daily rate for hotel rooms in 2021 was: Big Island: $183 and Maui: $295
Using a trip for two from LAX and a hotel room for seven nights, we came up with the following costs:
| | | | | |
| --- | --- | --- | --- | --- |
| Island | Airfare | Hotel | Rental Car | Total |
| Big Island | $662 | $1,447 | $280 | $2,389 |
| Maui | $940 | $2,333 | $385 | $3,658 |
We concluded that Maui is more expensive to visit than the Big Island, coming in nearly $1,300 more expensive.
Weather in Maui vs the Big Island
Nobody wants rain when they are on vacation and yet, these beautiful islands won't be blessed with so much beauty and lush vegetation if God listened to all the tourists' prayers! The good news is that rain on a tropical island is not the same as rain in Seattle, or in New York. It comes and goes pretty fast and then you can enjoy the blue skies again.
That being said, Hawaiian Islands has warm weather all year, with an average of 26-28ºC in the winter, and 29-31ºC in the summer. The biggest variables are rain and surf conditions. Since Maui and the Big Island are close to each other, they get about the same amount of sunshine and rain during the year. At the same time, both islands have a dry(er) and a wet(er) side.
The Big Island has more rain on the Hilo side (east side of the island) and is much drier on the Kona side (west side of the island). But since it gets more rain, the Hilo side is way greener, glowing with blooming flowers, waterfalls and tropical foliage everywhere. Kona, on the other side, has very little vegetation and displays miles and miles of dry and semi arid landscape.
Maui is alsodivided into a dry and wet side. Hana, on the north-eastern side of the island, sees a lot of rain but also enjoys lush vegetation, fairytale botanical gardens and gorgeous waterfalls. While the western side of Maui – where most resorts and the best beaches are located – has a dryer and more stable weather.
Scenery and Natural Variety on the Big Island vs Maui
When it comes to scenery, Maui and the Big Island are very different. Maui seems green and full of vegetation wherever you go, vs the Big Island which seems dryer and more barren on the Kona side. However, if you drive around the island, you'll realize the island is not barren at all!
The Big Island – as its name suggests – is bigger than all the other islands put together. Unfortunately, that requires a lot of driving. But in terms of scenery, the Big Island is unique, diverse and glorious. It has unimaginable beauty, giant cliffs that, rivers of molten lava, snow-capped peaks, barren deserts, lava fields, rainforests, and gorgeous valleys. That shouldn't come as a surprise, considering that this Hawaiian island has 10 different climate zones.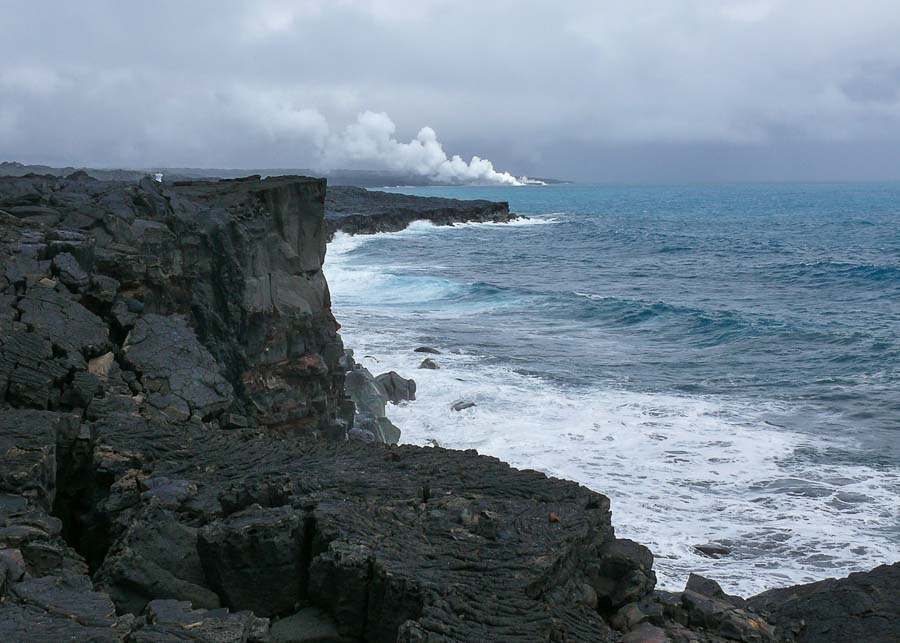 Maui in its turn, also has varied and beautiful landscapes. Here you have the Hana Highway with tons of waterfalls, Haleakala, which is an inactive volcano, Iao Valley State Park, and endless beaches. Given its much smaller size, Maui is easier to explore, so you can see a bunch of beautiful sites on one trip. While on the Big Island, you'll have to do a lot of driving to get to the different points of interest.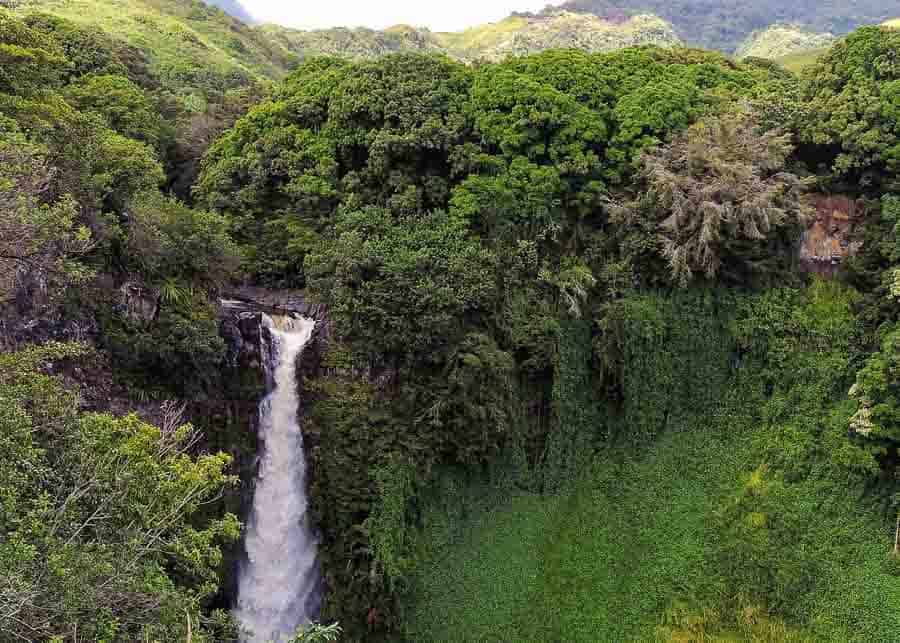 Conclusion
So which island should you choose: Maui or the Big Island? We believe both these Hawaiian islands are picture perfect and excellent choices — each with their own unique attractions.
The Big Island seems more rural and less developed, which is why it's not ideal for those looking for fancy resorts, developed beaches, or a bustling nightlife.
The Big Island is for people who appreciate nature, like privacy, and don't mind driving more for a unique experience. For this island I recommend a 10-day stay and also renting a 4-wheel drive in order to explore the island properly.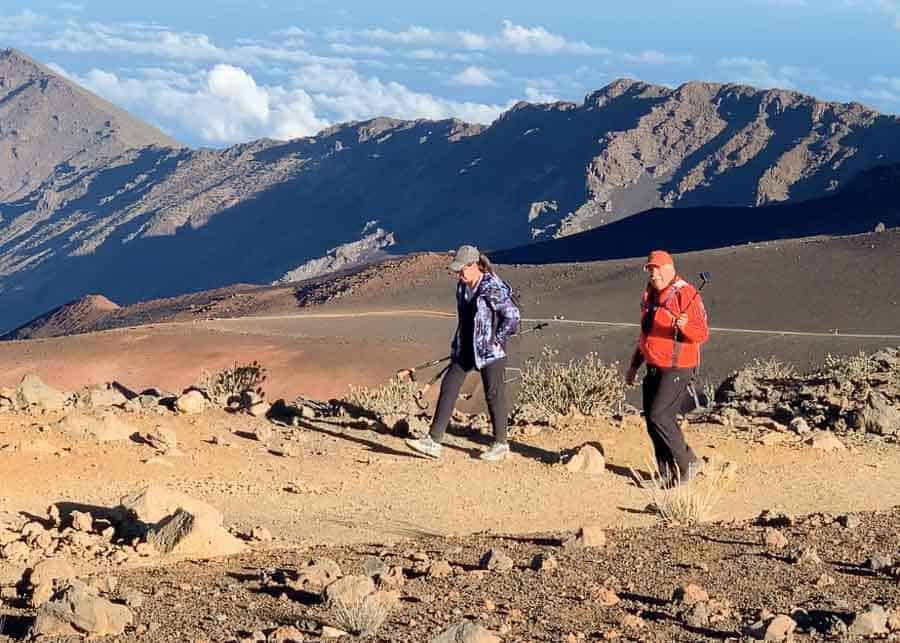 Overall, Maui seems more fit for romantic getaways, people who love more variety. This island offers great beaches, golf, nightlife, and fine dining. Maui is also great for people who love hiking. Some of the best hikes we've ever done are actually in Maui.
READ NEXT: What to Wear in Hawaii: the Ultimate Male & Female Packing Guide
Did you find this information useful? Please pin it for later