Exploring the Lava Roads of Hawaii – Puna District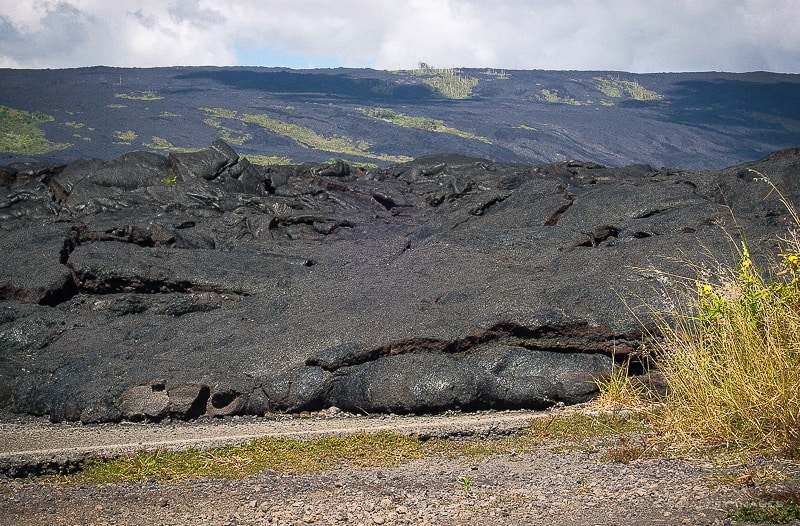 Last updated: February, 2017
If there is something that makes the Big Island of Hawaii really unique is its two active volcanoes, Mauna Loa and Kilauea. There are not very many places on this planet where you can still watch the earth being born. Two of the areas where you can view the lava flow and its destructions and creations are Hawaii's Puna District and the Volcanoes National Park.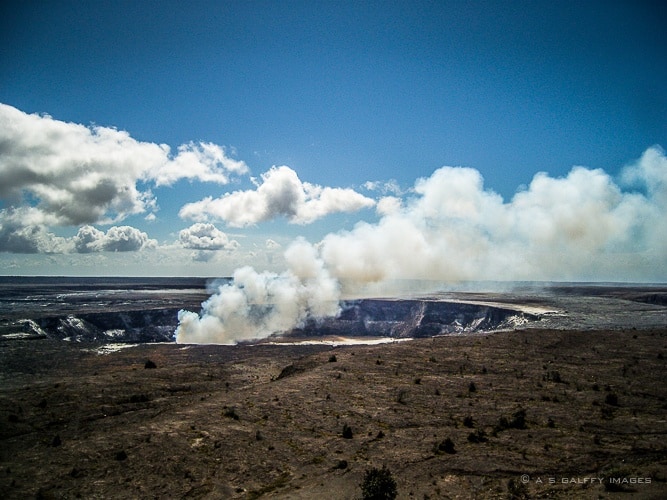 The Puna Coast
The Puna District is located on the eastern tip of the island, about 40-50 minutes away from the town of Hilo. We stopped to see the area on our way to the Volcanoes National Park. The drive begins at the Lava Trees State Park and has very many scenic stops on the way, ending where the lava crosses
the road at the ocean. It is a very strange feeling to stand on a field of black lava stretching as far as the eye can see. From where we stopped the active lava flow was not visible. All we could see was the white steam created by the fresh lava getting into the ocean. If we wanted a much closer look we should have walked another 20-30 minutes. But don't expect to see the incandescent, red magma flowing next to you.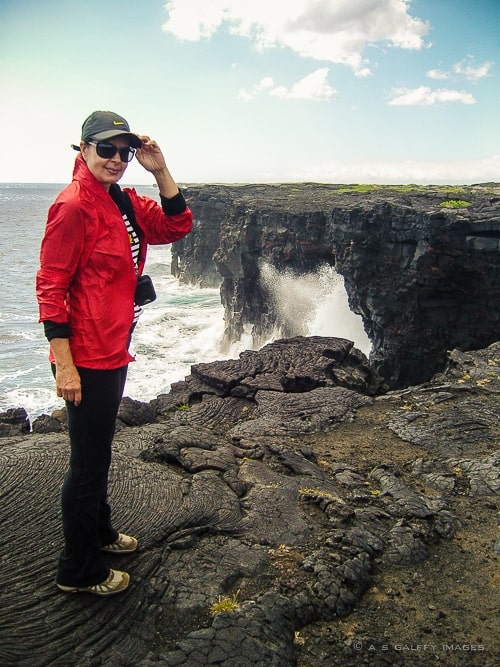 First of all, if the lava is so hot you won't be able to walk too close to it because the heat it irradiates will burn you. Secondly, during the day time the reddish color is very hard to see. But if you are after the scary, strong sensation of seeing the incandescent lava, take a night helicopter tour. They'll take you to areas where you ca still see it.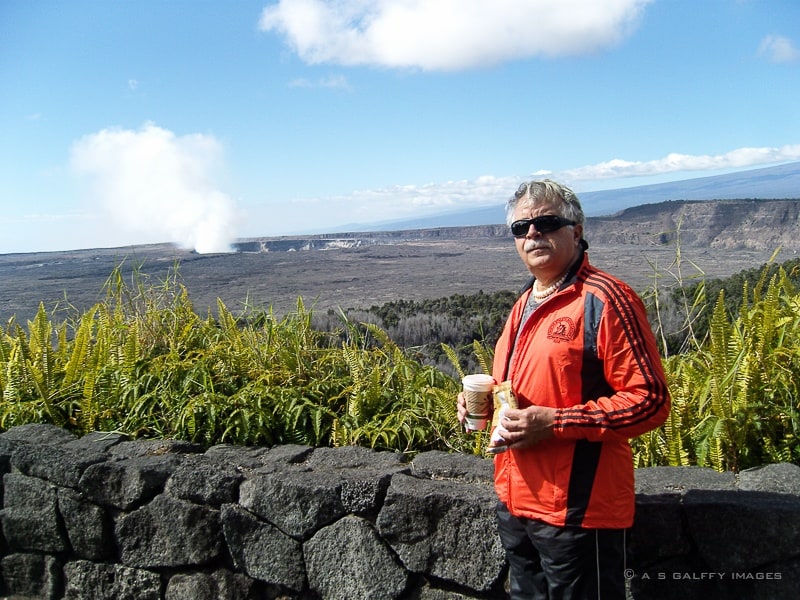 In 1990, lava from Kilauea volcano flooded the little village of Kalapana, destroying absolutely everything in its path. The visit of what is left of this area is a very grim reminder of what the power of nature can do when unleashed.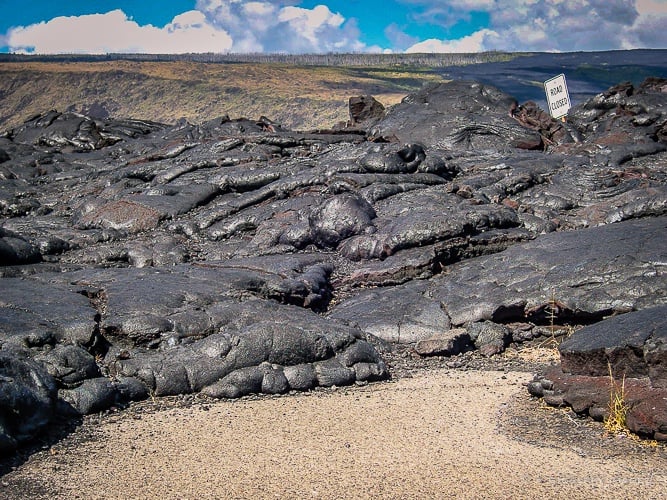 The area was closed for almost 20 years, but officially opened in 2009 and is now safe to explore by foot. The viewing site is located at the end of Highway 130 in Puna and is open between 2:00 p.m. to 10:00 p.m. The hike is about 20-30 minutes long and not very difficult, but requires sturdy hiking shoes. In some parts the trail gets very close to the ocean, so if you venture there be careful because the land is extremely unstable and could collapse into the ocean at any time.