I don't know of anybody who's been to Hawaii and didn't buy at least some unique gift or souvenir. Whether it's a present for their loved ones, or something for themselves, most visitors to the Hawaiian Islands make it a point to stuff their bags with all kinds of gifts and souvenirs before returning home.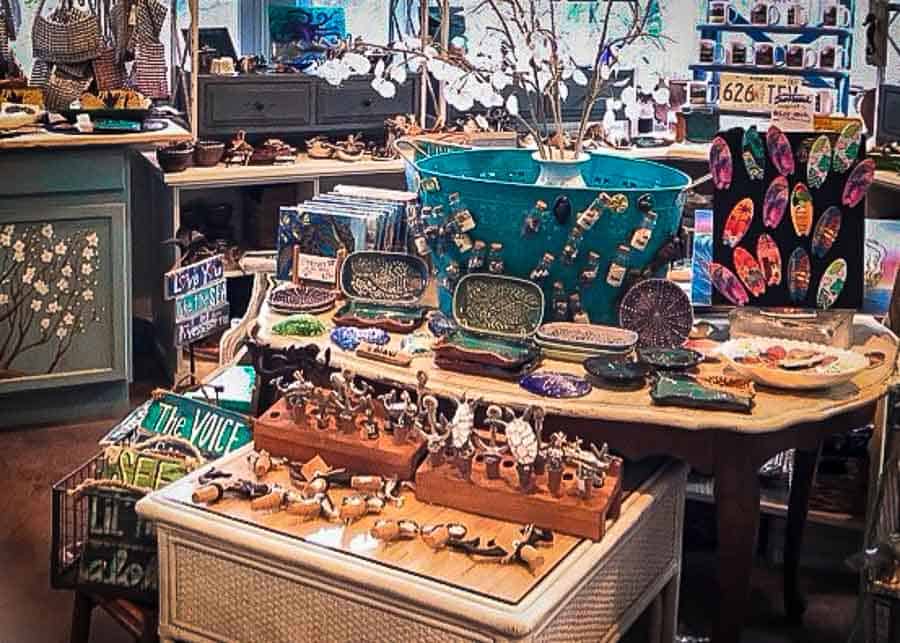 Just like the islands, Hawaiian gifts are as unique and distinctive as they are diverse. The skilled local people have been developing their crafts for centuries and like to express their cultural diversity and spirit of Aloha in a variety of mediums.
What, then, are the best things to buy in Hawaii?
Unique Gifts & Souvenirs to Bring Home From Hawaii
There are so many beautiful things to buy in Hawaii, that you won't know what to choose first. However, if you want some souvenirs that are uniquely Hawaiian, the list below will give you some ideas. All these are good quality products, made right on the islands with local resources.
1. Lei Garlands
Leis make very unique gifts because they are typical for Hawaii. These beautiful garlands that are worn around the neck can be made of flowers, shells, seeds, paper or beads.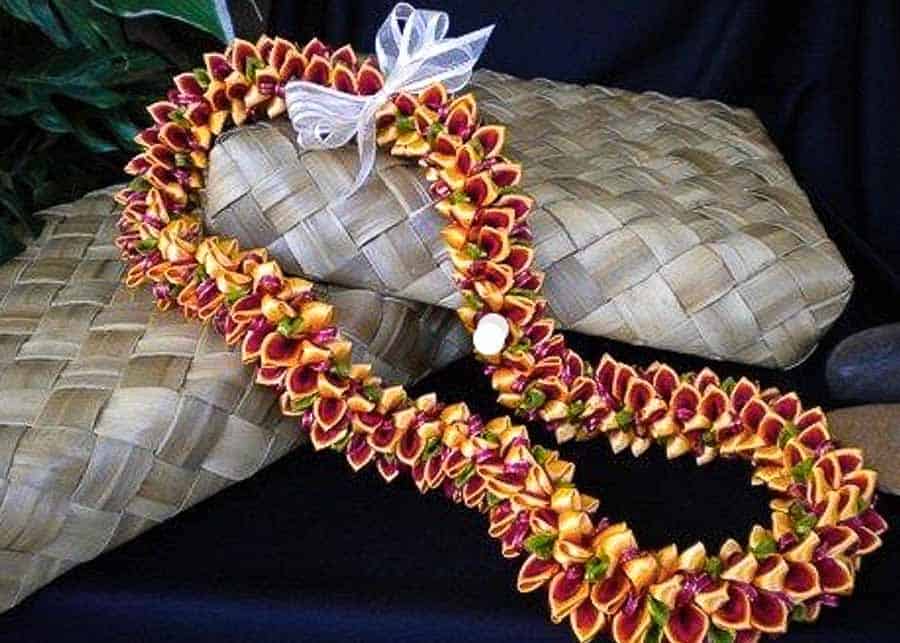 I bought a few of these over the years, and I still like wearing them when we go to a tropical destination.
Flower leis are appropriate gifts for special occasions such as a birthday or graduation. They are also a way to welcome visitors to the islands, which is why you'll see them around the necks of many tourists coming out of the airport.
You can find fresh flower leis at local lei stands and at florist shops all around Hawaii. They can be carried in plastic containers, so they don't get crushed in your suitcase.
2. Natural Seashells
Seashells are some the most beautiful gift or souvenir that you can bring back from Hawaii. And at a price that can't be beaten: free!
I don't know about you, but I love collecting seashells! It's therapeutic, too. The most beautiful ones I have were picked during my hikes in Kauai, from the more remote beaches on this island.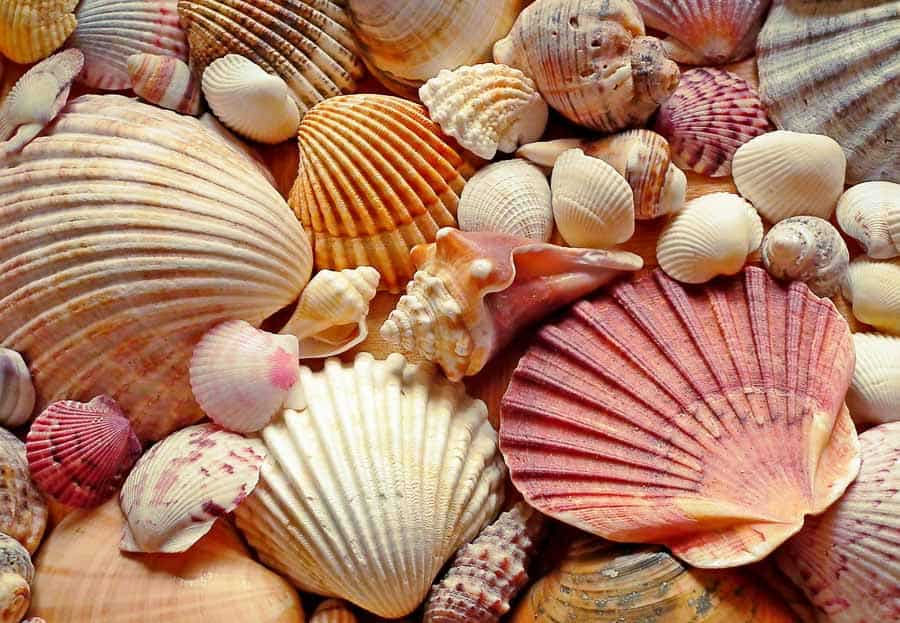 But if beach combing is not your thing, you can also find seashells for purchase in almost every store and they are pretty inexpensive.
3. Hawaiian Jewelry
Hawaii has a wealth of jewelers and artisans trying to capture the essence of the islands in their work. As a result, you'll find all kinds of beach-inspired jewelry, from fine gold and silver items and pearl strings, to coral, mother-of-pearl pendants and seashell necklaces. Depending on what you buy, the prices may be very reasonable too.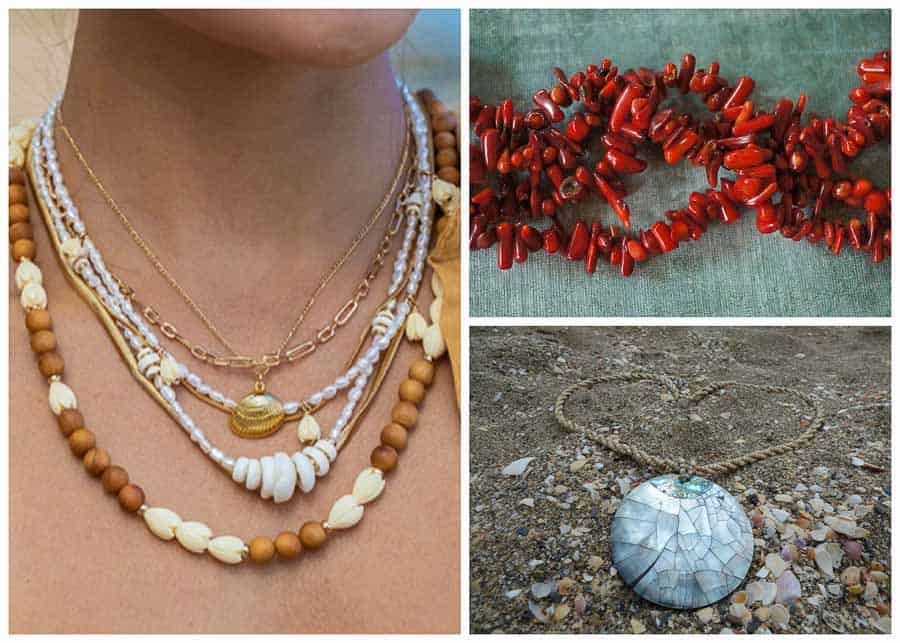 One fun place to visit are the jewelry stores that allow you to select an oyster which they will open for you. Then, after the ritual Aloha blessing of the oyster, the anticipated moment arrives. They open the oyster before you, revealing a luminescent pearl.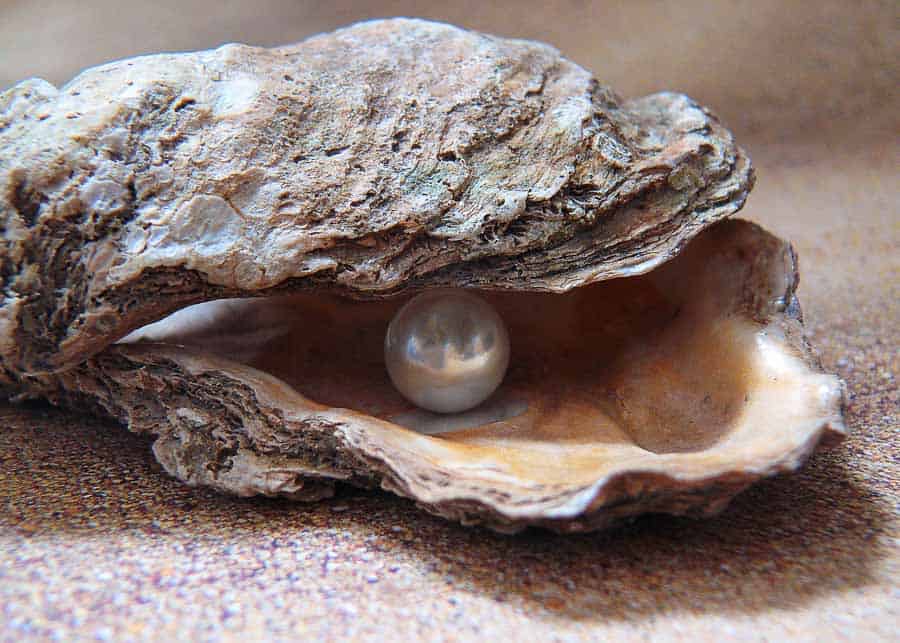 If you choose to have the pearl mounted, the jewelers can then mount it for you, creating thus a wonderful souvenir that will always remind you of the Hawaiian Islands.
4. Natural Hawaiian Bath & Body Products
There is a whole range of plant based, natural products that I love buying from Hawaii, like soaps, creams and body lotions. Their warm, sensual aromas of vanilla, toasted sugarcane, coconut and jasmine blossoms are amazing!
Look for organic spa-quality aloe lotions that provide natural sunburn relief and moisture. You can also find excellent bath salts and scrubs made from Eucalyptus mint and infused with essential oils.
5. Old Lahaina Rum
If you didn't know Maui is home to a local rum distillery, now you do. And their rum is excellent! This rum is used in many drink recipes, but especially in the classic Mai Tai – a cocktail that's associated with the Polynesian culture and Hawaii.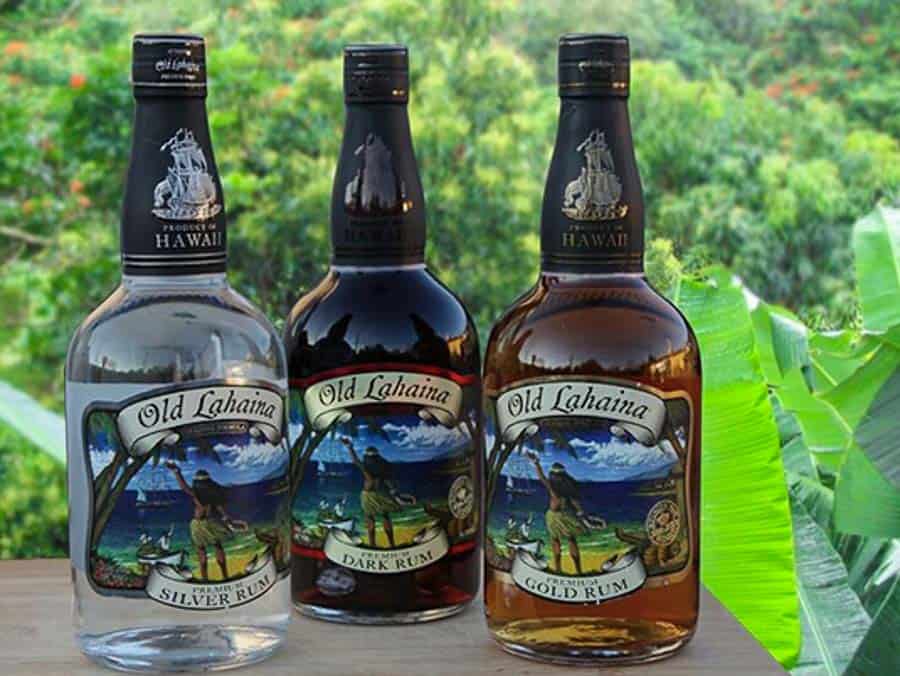 And in case you didn't notice, Mai Tais in Hawaii taste better than anywhere else in the world, which is even more reason to buy some Old Lahaina rum as a souvenir.
6. Sarong/Pareo
Known under many names, Sarongs (or Pareo, Lava-lava, Malong) are large rectangular pieces of fabric with printed designs, traditionally worn by men and women in the Pacific Islands.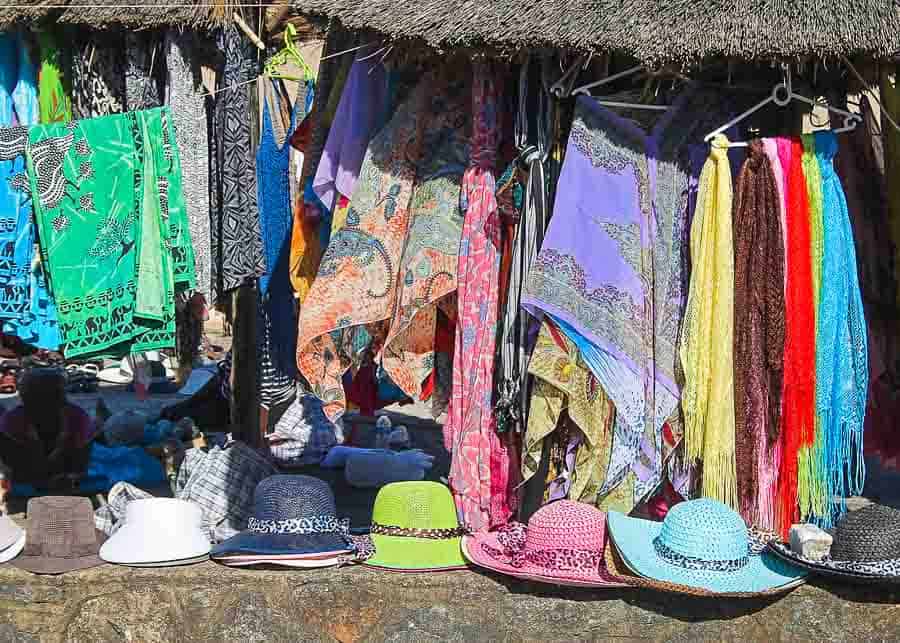 In modern times, sarongs are used particularly by women as beach cover-ups. Women wear sarongs as a full body wrap or a long or short skirt. Men don't wear sarongs so often, but you may spot some locals wearing them tied at the waist and as shorts.
Sarongs will add a tropical flair to your wardrobe and make excellent and unique gifts from Hawaii. I have an entire collection of sarongs that I bought as souvenirs during our many trips to the Hawaiian Islands.
7. Hawaiian Spices
Hawaiians love to cook and that becomes immediately obvious from the many great restaurants you'll find on the Islands. If Hawaiian food tastes so delicious, that's partly due to the mysterious condiments made of roasted, mashed Kukui nuts, seaweeds and pure sea salt.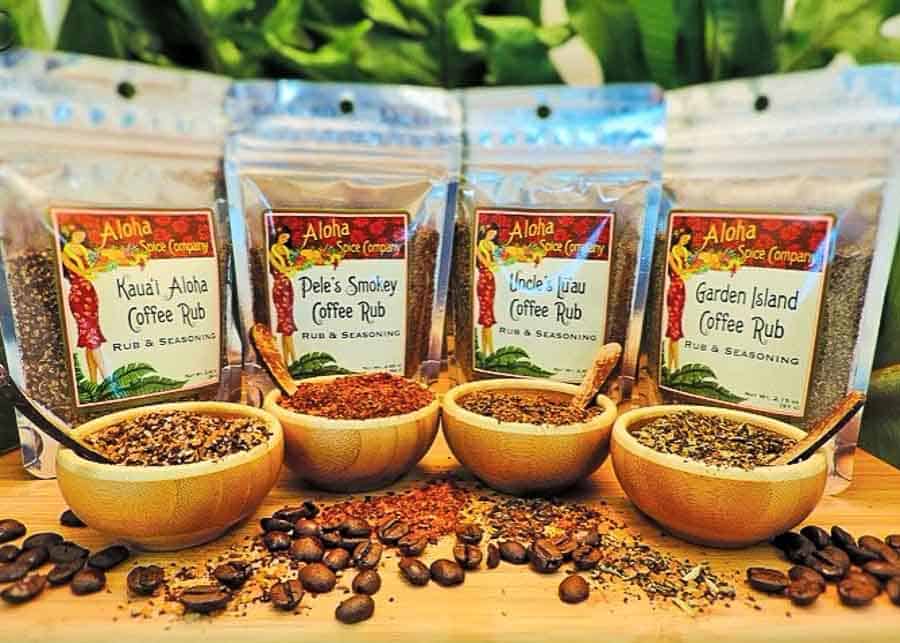 I particularly like the Hawaiian Rub, an all-purpose seasoning I use on chicken, steak, fish, or I sprinkle on steamed vegetables, and salads. So if you travel to Hawaii, don't miss the opportunity to bring back some exotic spices as souvenirs. They will remind you of the islands' wholesome flavors.
8. Hawaiian Honey
Did you know that one of the rarest honeys in the world comes from the Big Island of Hawaii? They reason why this honey is so special is because of Kiawe – a desert mesquite tree from whose yellow flowers the honeybees collect nectar to produce the honey.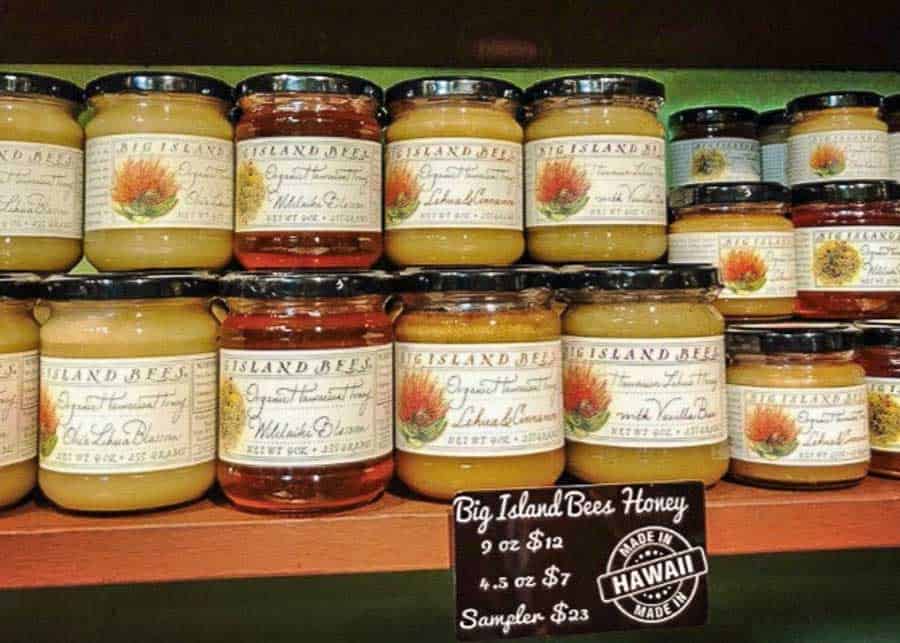 This rare, pure honey is one of the best things to bring back from Hawaii for your family and friends. They will surely appreciate it, as it's can't be found anywhere else.
9. Aloha Shirts
The beauty of the Hawaiian beaches has always attracted mainland Americans, who looked to the islands for relaxation. Therefore, soon after celebrities like Elvis Presley were spotted wearing them, the Aloha shirts became a tropical fashion statement.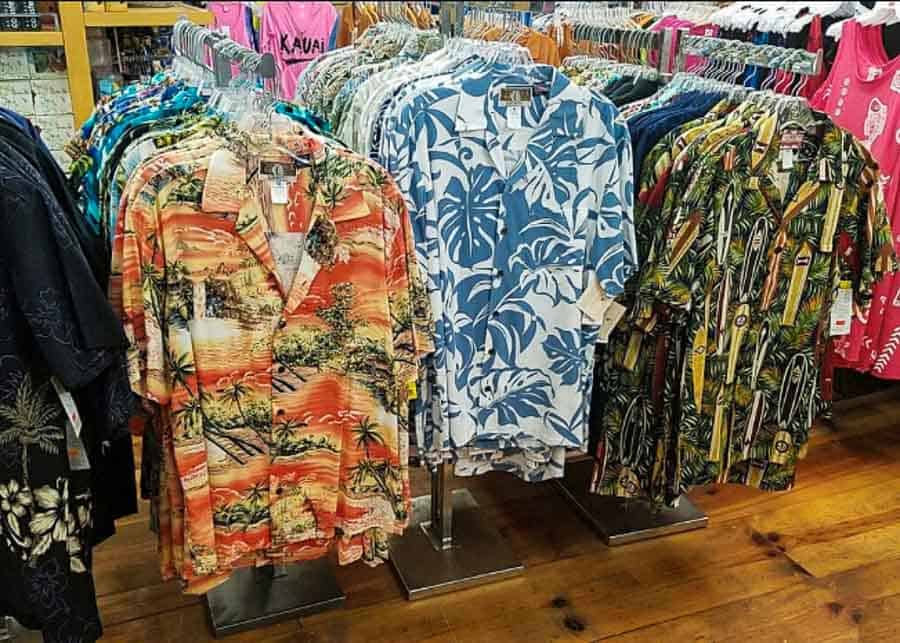 Aloha shirts are generally very expensive. The price vary wildly, depending on the quality, fabric, and the store. You can buy them for more decent prices at Costco, or Walmart ($39), but if you want something really special be prepared to spend over $300!
10. Koa Wood Carvings
One of the things that may catch your eye in Hawaii are the wooden crafts, which make great gifts and souvenirs. These handmade pieces are really unique – no two are the same! Koa Wood is legendary for its deep rich colors and varied grain pattern.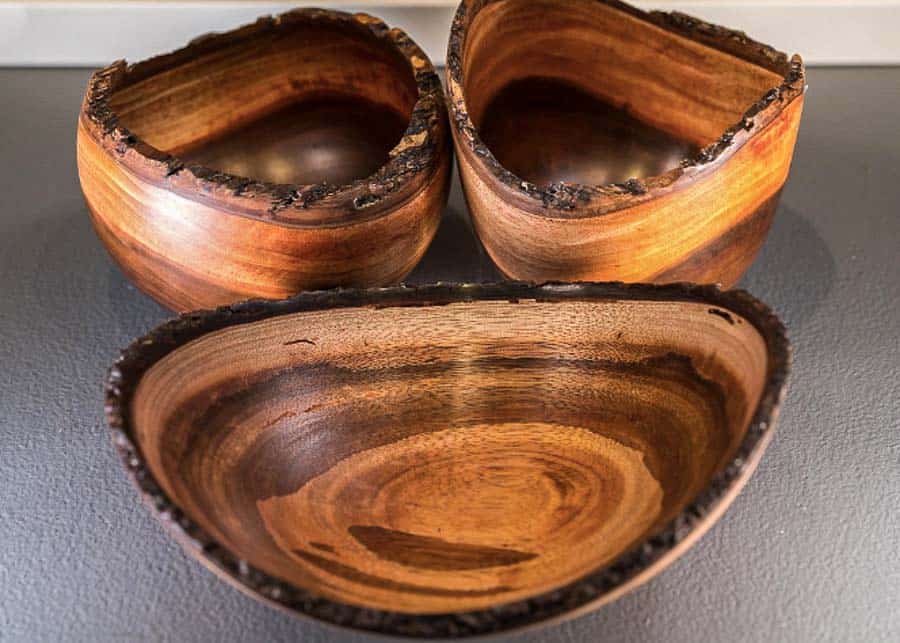 One thing you should know is that Koa trees grow only in Hawaii, so taking home a piece will remind you of the warmth and Aloha spirit of the Hawaiian Islands.
The wood carvings don't have to be just for decoration, they can also be functional. Like wooden bowls, boxes, carved walking sticks, or games.
11. Hawaiian Macadamia Nuts
Nothing says 'Hawaiian' as Macadamia nuts, which is why people buy them enthusiastically when they go to Hawaii. Although these nuts are not indigenous to this region, macadamia nut industry boomed in the Hawaiian Islands.
The nuts are harvested and processed year round in Hawaii, so if you buy them from the Islands you can be sure they are fresh. As opposed to ordering them online from other parts of the world, where they may be in warehouses for long periods of time.
So, where's the best place to buy them as gifts…best prices and selection? Spicy or salty macadamia nuts are the two favorites among nut lovers, but you will also find them covered in fine chocolate. You can find Macadamia nuts in almost any store in Hawaii, but if you have a chance to buy them fresh from a farm, you'll notice a big difference in taste.
READ NEXT: Maui vs. the Big Island: an Unbiased Comparison
12. Kona Coffee
Kona coffee is probably one of the most appreciated gifts that you can bring to you family and friends from Hawaii. The Kona coffee beans have a full bodied flavor and a sweet mix of aromas reminiscent of caramel, cocoa or fruit. There is a reason why this Kona is on the world's coffee map.
But before you stuff your luggage with 3 months worth of Kona coffee, be warned that not all Kona beans are created equal. More often than not, they are mixed with cheaper beans to produce affordable blends.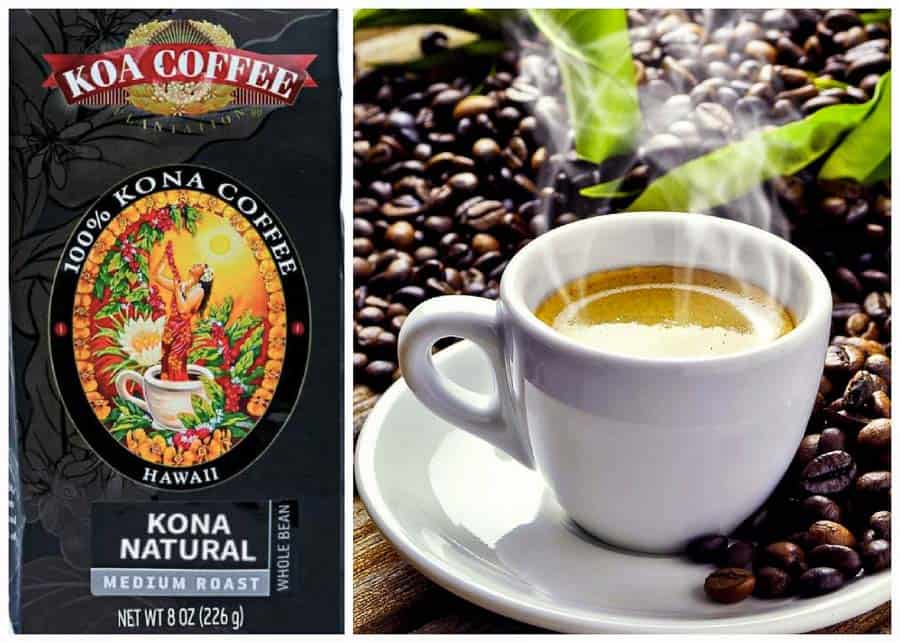 If you want to taste the flavor and aroma of Kona Coffee, you should stay away from "Kona blends" because they have a limited amount of the 'real deal' in them. Real Kona coffee is very expensive though, so expect to pay around $30 for an 8 oz bag of pure beans.
13. Ukulele
Ever since Hawaiian musician Israel Kamakawio'ole enchanted the world with his unique medley of "Somewhere Over the Rainbow," ukulele became a very desirable souvenir. This old instrument is as in fashion today as it was 140 years ago, when it was invented, becoming synonymous with Hawaiian music and culture.
You'll find ukuleles for sale on all of the Hawaiian Islands, in places like music stores, department stores, and even convenience stores.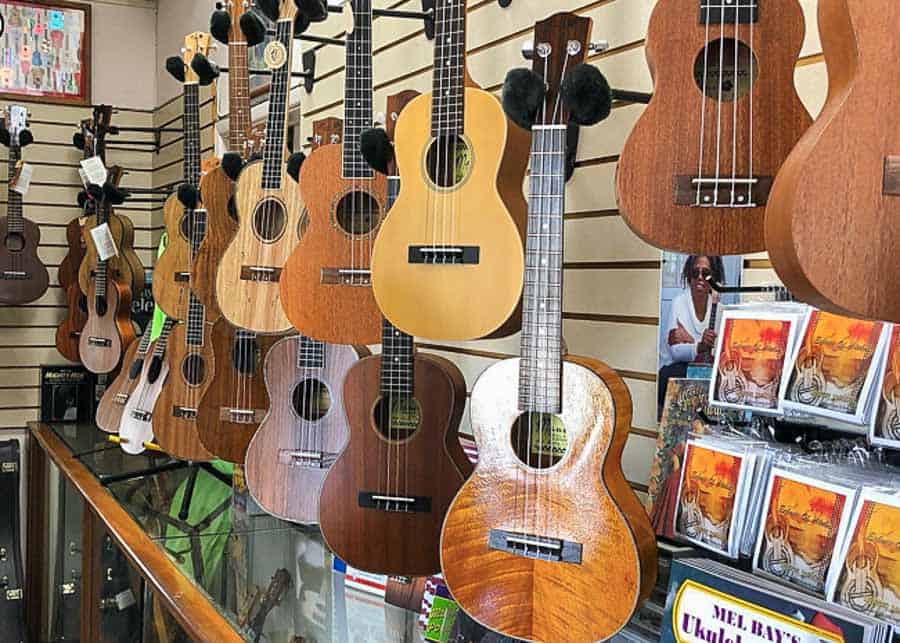 Not all ukuleles labeled "made in Hawaii" are actually 100 percent made in Hawaii, which is also a key factor in price. Some are assembled in Hawaii with parts made outside the Islands.
14. Tropical Flavor Cookies
These aren't just any cookies, these are Hawaiian short bread cookies that have been been around for over 99 years. Honolulu Cookie Company is Hawaii's largest cookie manufacturer. Their signature shape pineapple cookies can capture your memories of Hawaii with every bite, making also for great gifts for your family and friends.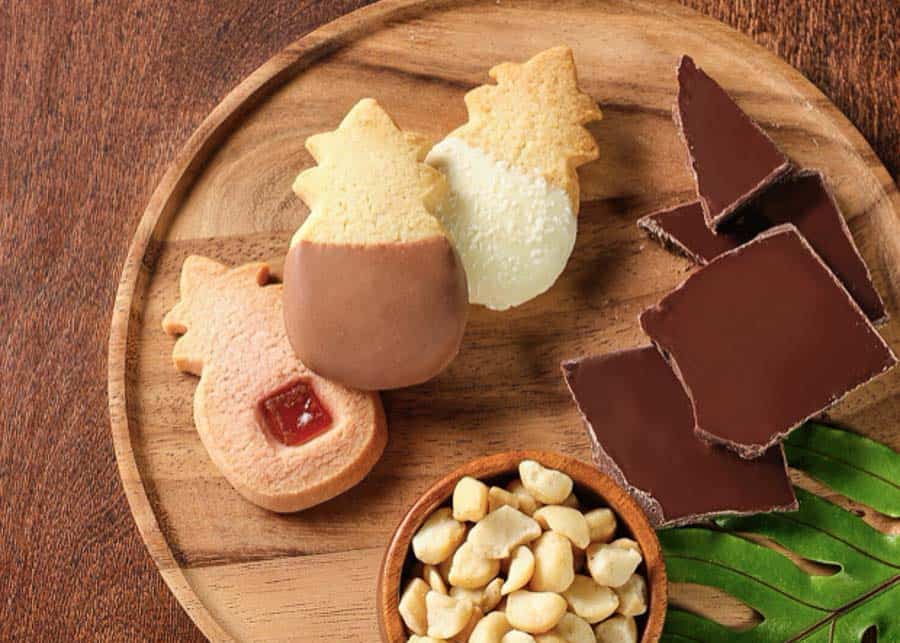 The macadamia shortbread cookies come in a variety of tropical flavors, like coconut, butterscotch, guava, chocolate chip and mocha crunch.
15. Hawaiian Quilts
The art of quilting in an old tradition in the Hawaiian Islands that requires many hours of detailed needlework and patience. But the results are stunning! Bright colors are mixed with symmetrical designs depicting flowers, leaves, and fruit. Some of the most popular motifs are variations on hibiscus, orchid, plumeria, ginger, pineapple, and kukui.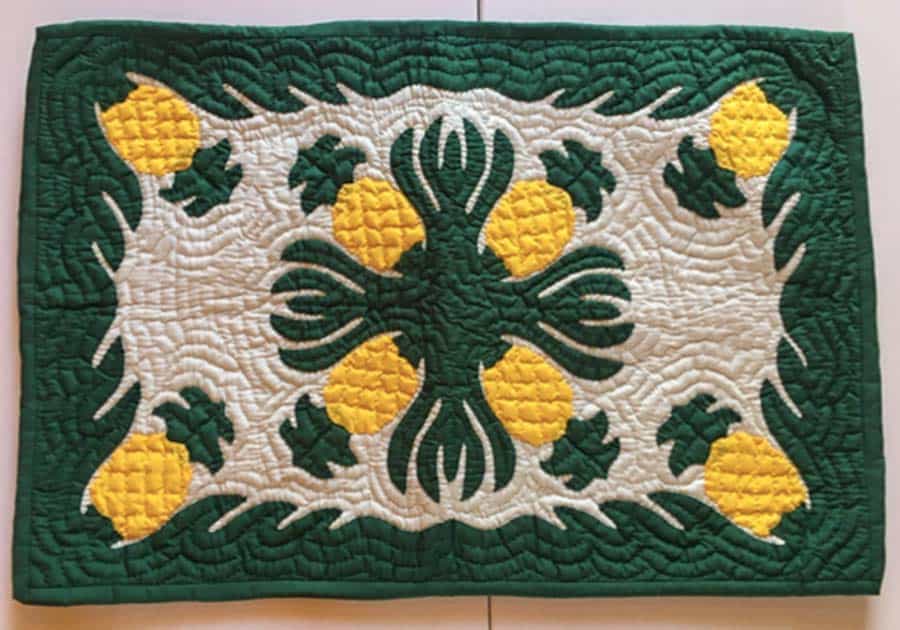 Quilts are some of the most beautiful handmade souvenirs you can buy from Hawaii. They will last for years and always remind you of your beautiful Hawaii vacation.
Real Hawaiian quilts may be very expensive, depending on the size. But aside from quilts, locals also make hot pads, Christmas stockings, bags, table runners, and pillows shams in the same style, which are way more affordable.
16. Nautical Wind Chimes
One of the least expensive and most unique souvenirs to bring back from Hawaii are wind chimes. They come in a variety of styles, sizes, designs, and materials, but the ones are the most representative for Hawaii are the seashell and nautical wind chimes. Their soothing sound will remind you of your Hawaiian vacation every time the wind blows.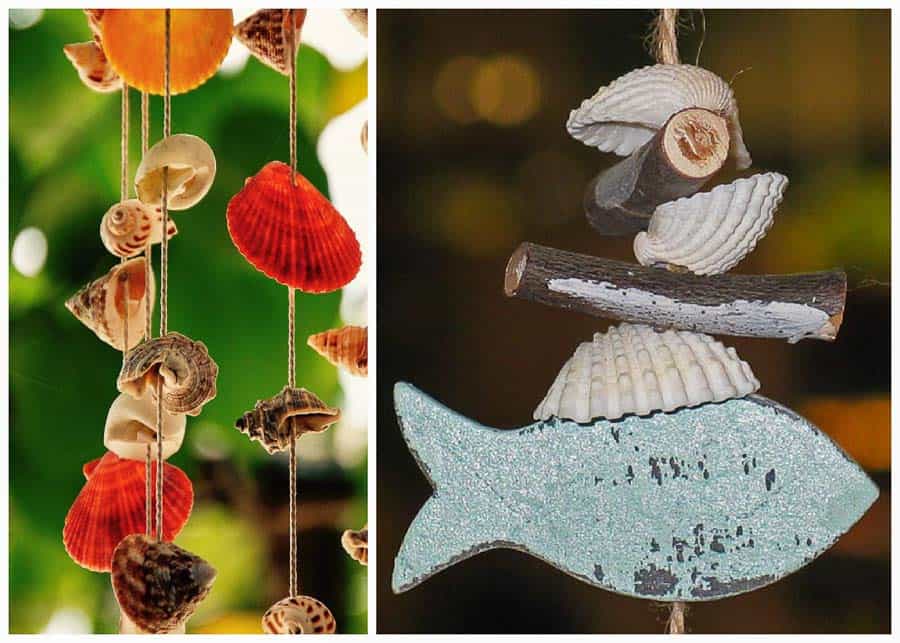 The best wind chimes are part artwork and part instrument, so you should look not only for design but also for sound. Either way, wind chimes are a touch to any patio, backyard, garden, balcony, or porch.
17. Artwork
Hawaiian Islands are home to a lot of extremely talented artisans who create a wide variety of art that would be perfect mementos to take home with you. For example, you can buy original oil paintings, wooden figurines, glassworks, watercolors, dazzling Hawaii photos, posters that roll up, or retro-Hawai'i prints.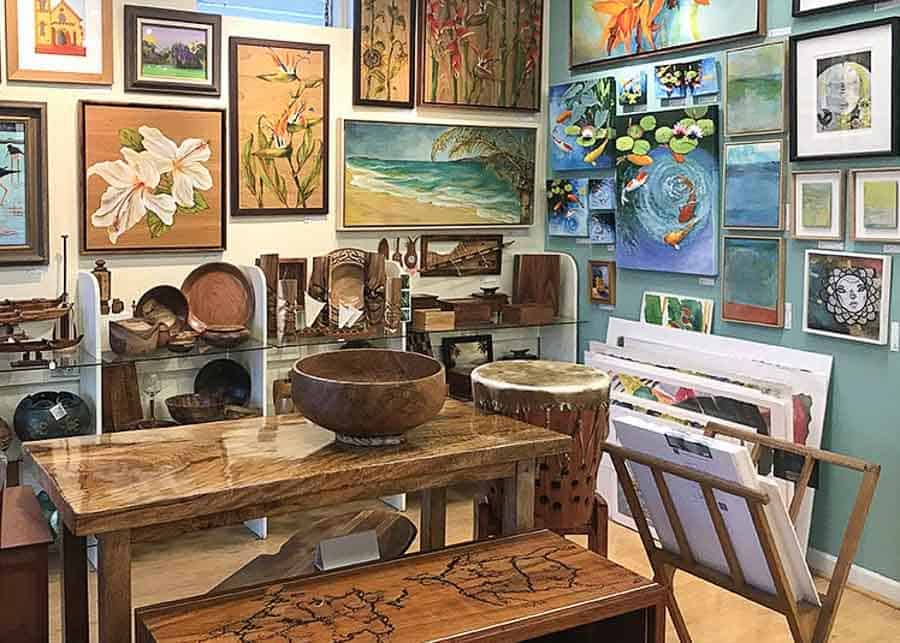 The diversity of art found within each of these art galleries reflects the variety of the Hawaiian Islands themselves. Browsing these galleries makes you feel like you are in an art museum.
Some of these can be mailed home ahead of your departure, if they are too big to fit in your luggage.
18. Exotic Fruit Jellies
I am crazy about fruit jellies, so when I stumbled upon the Hana Collection of exotic jellies in Maui, on the road to Hana, I was in paradise! My family love them too, so they make unique gifts to bring back from Hawaii.
The Hana Collection is the most famous brand of tropical fruit jellies. These Hawaiian gourmet treats have intense flavors, like nothing you've ever tasted. But the best part about these jellies is that they are all natural, made from real fruits, with no added color or flavoring.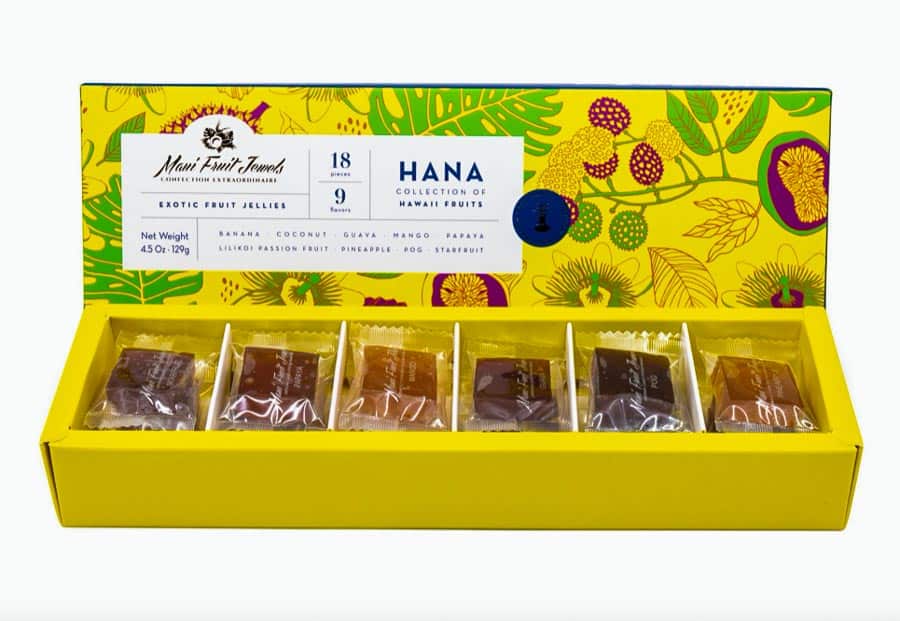 They come in boxes of 6, 12 or 18 pieces and have a wide selection of fruits: mango, passion fruit, guava, pineapple, banana, papaya, and starfruit. The reason why you should buy them from Hawaii is that they are always fresh.
READ NEXT: The 10 Best Hikes in Maui for Adventure Lovers
19. Pineapple
Although pineapple is originally from South America, the flavory fruit has been for a long time a symbol of Hawaii. That's because of the large pineapple plantations that spread all over the Hawaiian Islands back in the 1900s.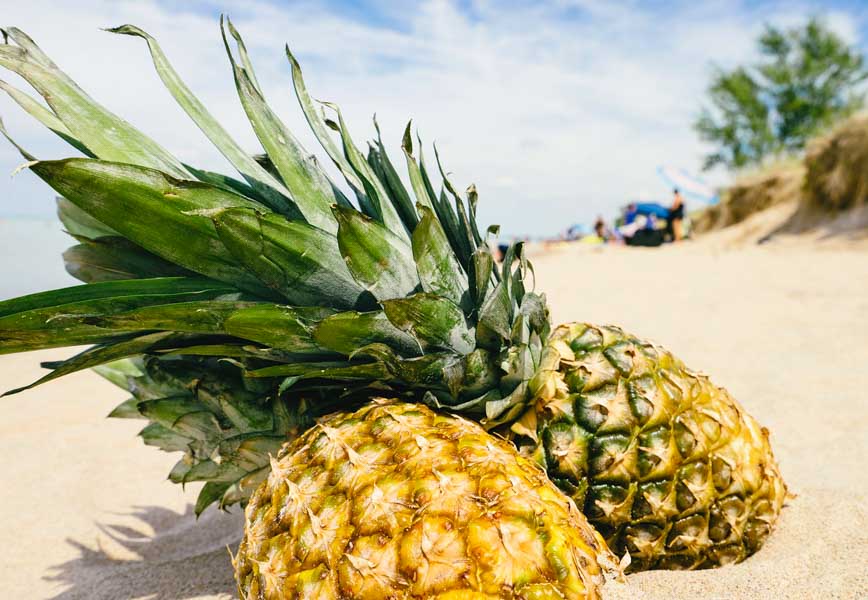 For a while, the Dole Company in Hawaii supplied over 80% of the world's canned pineapple, so no wonder every visitor to the islands wants to bring home some fresh pineapples. So how can you bring fresh fruit on the continent? Dole offers fresh pineapples to take home as gifts from Hawaii. They are available either pre-packed and delivered to the airport, or shipped directly to your State.
Best Places to Buy Hawaiian Gifts and Souvenirs
You can buy Hawaiian made goods all around the islands in malls, independent shops, craft stores and artist galleries. But if you also want to score a good deal, nothing can beat the prices you'll find at outdoor markets, craft fairs, flea markets, and swap meets. Here you'll find artisans and jewelry makers that can afford to sell at lower pries because they don't have the overhead expenses included in keeping a shop.
Some of the best stores on the Islands where you will also find nice gifts and souvenirs are:

• ABC Stores
• Aloha Wear
• Walmart
• The Shops at Wailea
• Hilo Hattie
• Ala Moana Center
• Kings' Shops
• Princeville Center
• Kahala Mall

But no matter where you you buy from, always look for authentic souvenirs and Made in Hawaii products which are often only found on the Hawaiian Islands.
READ NEXT: Best Things to Do on the Big Island of Hawaii

Common Souvenirs from Hawaii Allowed in the U.S. Mainland
• Beach sand
• Coconut
• Coffee (roasted or green)
• Fresh flowers, leis, and foliage (except any citrus flowers)
• Fresh pineapple
• Treated fruit, such as papaya, banana, dragon fruit, Logan, lychee, and starfruit
(These fruits must be treated at a USDA-approved facility and packed in sealed and stamped boxes)
• Rocks and stones
• Seashells
• Seed leis and seed jewelry
• Wood (including driftwood and sticks)

Gifts and Souvenirs That You Shouldn't Bring Back from Hawaii
Despite the fact that the U.S. Department of Agriculture will allow you to bring home rocks or lava rocks from a volcano, you actually shouldn't!
According to the legend, Pele – the Hawaiian goddess of fire – curses anyone who removes anything from the Islands. The jealous and arrogant goddess views rocks as her own children. Therefore, removing them is like stealing from Pele, which will incur years of bad luck.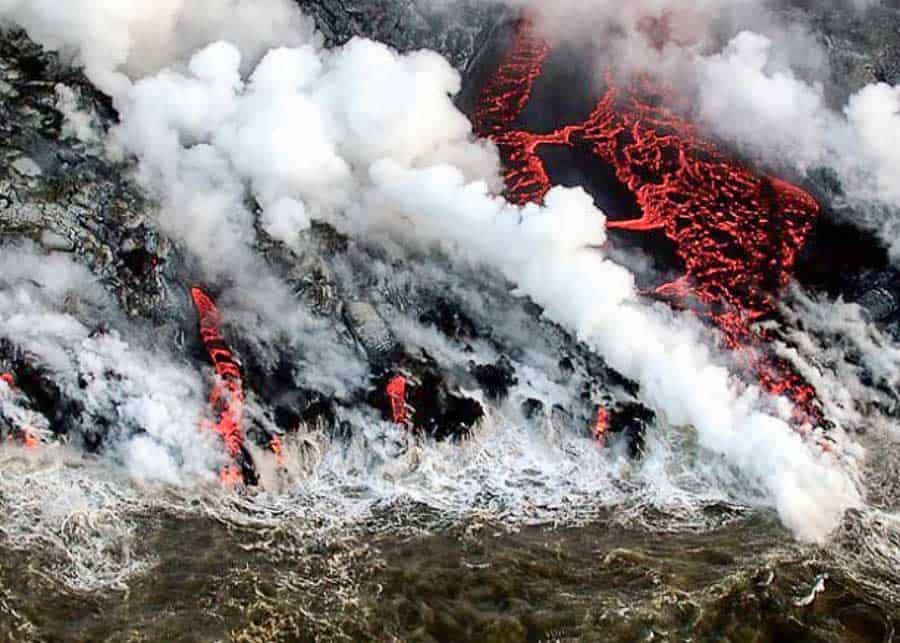 Some people believe that the Hawaiian legend of Pele's Curse is actually an invention of the park rangers on the Big Island who dislike the fact that visitors remove pieces of lava from the island. But is the curse only a legend?
It seems that to this day, hundreds of pieces of lava rock are mailed back to Hawaii by those who claim they experienced a chain of misfortunes after taking them from the island as souvenirs.
READ NEXT: Maui vs the Big Island: an Unbiased Comparison
A Final Word
Despite visiting Hawaii so many times over the years, we are still tempted to browse through the shops and markets every time we are on these islands. There are so many beautiful arts and crafts everywhere you turn! I think I bought more gifts from Hawaii than from anywhere else in the world.
While you can buy many of these Hawaiian souvenirs online, it's better to buy them directly from the source if you want to make sure they are authentic.
Hawaii Travel Requirements
There are no longer any COVID-related requirements for arriving domestic passengers. Additionally, as of June 12, 2022, the U.S. federal government no longer requires a negative pre-departure COVID-19 test result or recovery from COVID-19 documentation. For more information, please click here.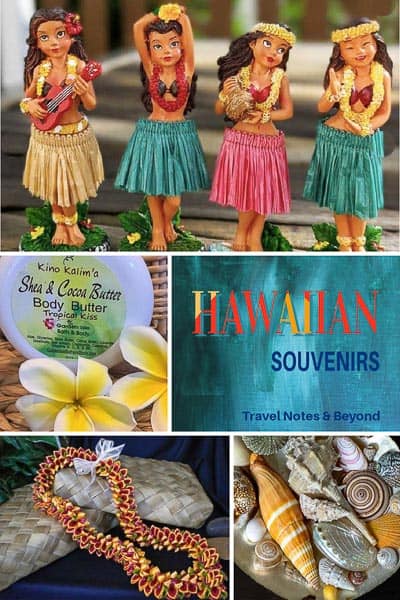 You May Also Like These: