If you are one of my readers, you probably know that I am not Hungarian. But what you may not know is that I lived among the Hungarian people for many years and I've been married to one for more than four decades. I guess this qualifies as an insider. After all, what better way to know a nation than living with one of theirs?
What You Should Know About the Hungarian People and Their Culture
In this post I'm going to tell you a few things about Hungarians that may help you understand them better and overcome the cultural barriers when you travel to Budapest or other parts of Hungary.
1. Hungarians don't open up too easily
Hungarians are perceived as introvert and quiet people. They are basically friendly, polite, and usually open-minded, but not easily approachable. They are also very straightforward and will seldom hide their discontent. If they dislike something they will let you know right away.
Most Hungarians view foreigners with skepticism and tend to be suspicious of people they don't know. Part of the reason is the language barrier. Their education system is not as good as in the other European countries, so less people speak foreign languages.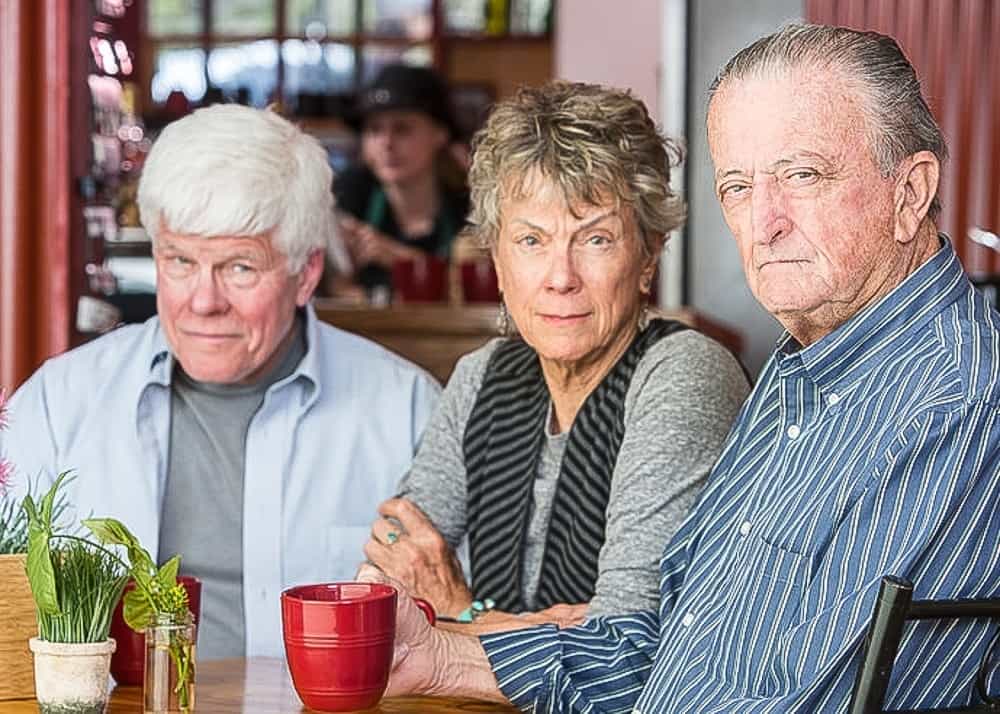 Unlike Romanians, who seem very warm and welcoming to foreigners, Hungarians will keep you at a distance till they get to know you better. But once you gain their trust, they will be the most dependable, loyal and honest friends you'll ever have.
2. Hungarian People are very proud of their heritage
There is a great deal of nationalism in Hungary. Most Hungarians are very proud of their country, especially the older generation. That is in part due to the fact that Hungary used to be a great nation that ruled Central Europe for hundreds of years.
Hungarians were brave warriors that fought great battles, but history wasn't kind to them. They believe their country would still be one of the most powerful states in the world, but for the Treaty of Trianon under which Hungary lost two-thirds of its territory.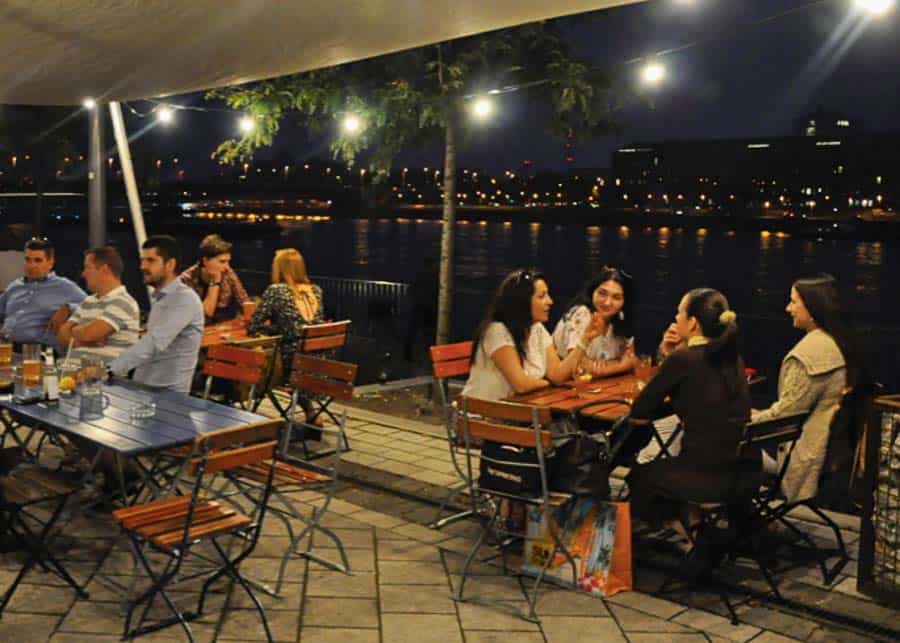 Hungarians have lived through great economic upheaval and most of them, even professionals like doctors, professors etc. can't afford the same level of spending as foreigners. This somehow affects their sense of pride. Although they secretly admire the western culture and civilization, they are not ready to bow in front of anybody.
3. Hungarians have some good reasons to be proud of themselves
The truth is that Hungarians have some good reasons to be proud of their country. Hungary has one of the highest number of Olympic medals per capita (482 between the winter and summer games). It also has excellent sports teams, especially in water polo, fencing, gymnastics and kayaking.
Throughout its history, Hungary has produced a great number of mathematicians, Nobel Prize winners, great composers (Béla Bartók, Franz Liszt) and artists.
Hungarians have also influenced industries across the world. For example, the founders of both Paramount and Fox Studios have Hungarian roots. Also, Erno Rubik, a professor of architecture in Budapest (Hungary) is the creator of the famous Rubik's Cube. Even the reputable magician Harry Houdini was of Hungarian descent.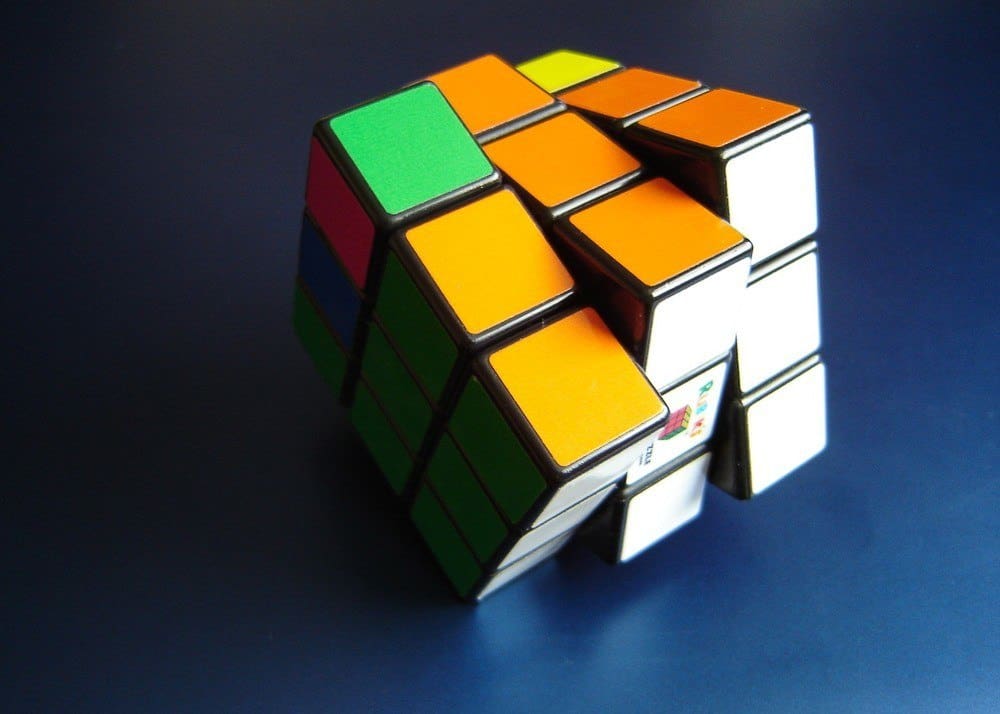 But most of all, Hungarians are proud of the fact that they are still around. With lots of enemies and very few allies, surrounded by nations with languages and cultures very different from theirs, they managed to maintain their culture and identity for more than 1,000 years.
4. Last name comes first
There are quite a few facts about Hungarian culture that may surprise you. One that I found quite interesting was the name order. When Hungarian people introduce themselves, they will say their last name first. For instance, they will say: "Galffy Laszlo vagyok," meaning "I am Galffy, Laszlo" (Galffy being the last name). This is very confusing, unless you are aware of the name order.
When Hungarian family names first appeared, they served to differentiate between people with the same given name. For example, since in the same village there were more Laszlos, 'Galffy' made it possible to tell one Laszlo apart from the other Laszlos in the community.
READ NEXT: Interesting Facts About Budapest That You May Not Know
5. Take my name and take it all!
And speaking of names. When a woman marries a Hungarian, she adopts not only her husband's family name, but his full name. So when I married my husband – Laszlo Galffy– I publicly became Galffy Laszloné, meaning Galffy Laszlo's wife.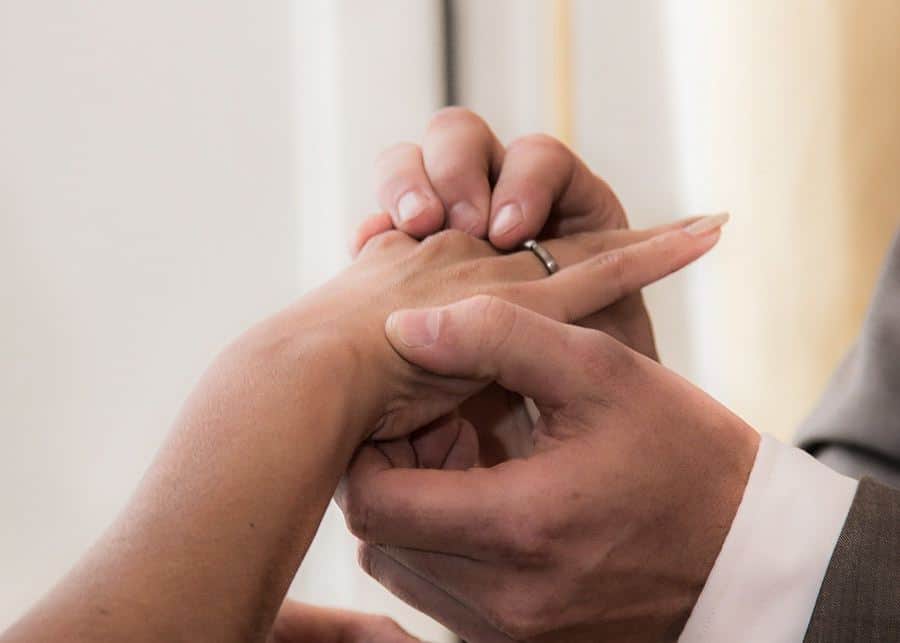 On my passport and official documents I am of course only Anda Galffy. However, when I am introduced to new people in Hungary, I am called Galffy Laszloné (Laszlo Galffy's wife). Kind of funny, right?
6. Food is a serious affair not to be taken lightly
Hungarians take food very seriously. They are driven by it! Food elevates the spirit and comforts a broken heart. It accompanies political discussions, concludes a business deal, or helps celebrate a happy event. Food may even cure an illness! In Hungary, food is culture and truth be told, Hungarian food is absolutely delicious!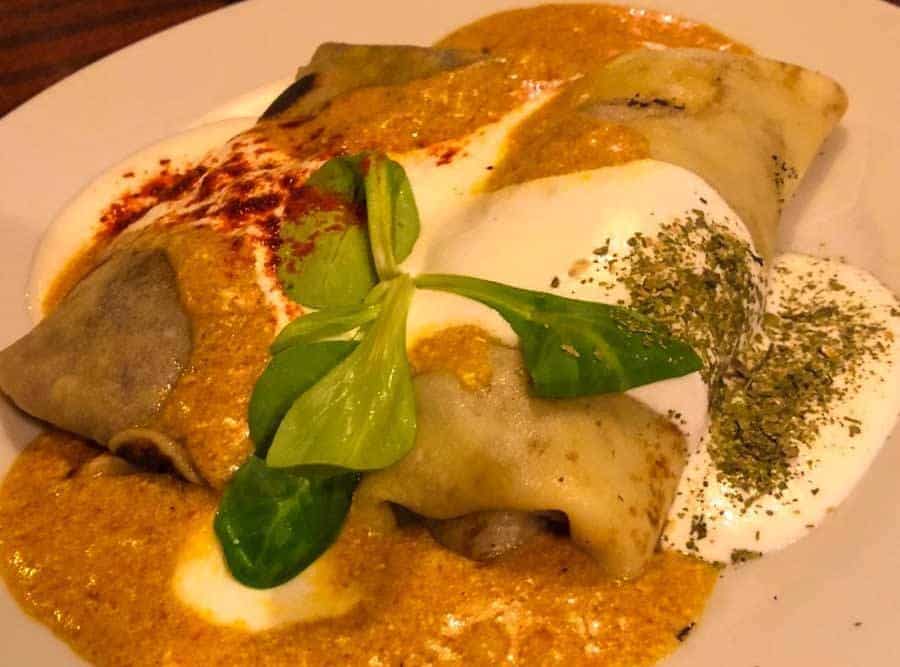 Hungarian People think a lot about their next meal. "Mit kapunk ebédre?" (What's for lunch?) Sunday lunch is sacred and is almost always a three-course event.
You'll likely have a soup, then a main course (usually meat stewed in onions, garlic and paprika, accompanied by pickles or sauerkraut and served over egg dumplings). You will always finish with desert, which can vary from strudel, to pancakes with jam, to walnut cake, or chocolate cake).
Hungarian restaurants are so much a part of daily life in Hungary, that not even the perils of war or the collapse of the economy could keep their tables empty!
7. Table manners are very important!
When Hungarians invite you to their house for a meal, they will serve you a certain number of dishes. You are expected to try them all, so take small servings.
Starting to eat before the host/hostess is considered greedy and ill mannered. Also, politics and business are not considered good table conversation.
8. Hungarian people can't live without paprika and sour cream
Sticking with the topic of food, there are two ingredients that Hungarians add to almost any dish: paprika and sour cream. Paprika, Hungary's piros arany or the 'red gold,' is an essential part of Hungarian cuisine and it is the dominant taste of their food. You'll find paprika on any restaurant table as a condiment, next to the salt and pepper shakers.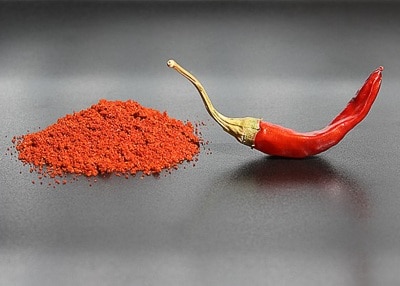 When visiting Hungary, you will immediately spot the sour-cream-love of the Hungarians. They pour it on almost everything, even on bread. They eat it with onion, with cucumbers, with potatoes and yes, even with dessert.
9. Hungarians find it hard to believe that you can't learn their language
You don't need to speak Hungarian to get around in Budapest. English is spoken in most tourist places, like museums, hotels, bars and restaurants. But if you travel outside the tourist area, there is very little chance that you'll get by with English (or any other language by this token).
You may find a young couple of people who will struggle to give you directions if you look really lost, but that's about it. Outside the tourist shops, you won't be able to buy anything unless you know a few Hungarian words.
Despite living around Hungarians and being married to a Hungarian, I still don't speak their language. I know a lot of words and some basic phrases, but not enough to communicate.
In my own defense, Hungarian is not an easy language to learn and will pose a challenge to anybody who tries to learn it. That's the reason why Hungarians are very appreciative of people who learn their language or at least try to say a few words. Nonetheless, in my Hungarian relatives' mind there's really no excuse for me not to speak Hungarian after all this time!
10. Hungarian Etiquette
Hungarians etiquette is very similar with many other European countries. A handshake is a normal greeting, but gentlemen must always wait for a lady to offer her hand first. You will still see the older generation bowing as a greeting, or kissing the ladie's hand.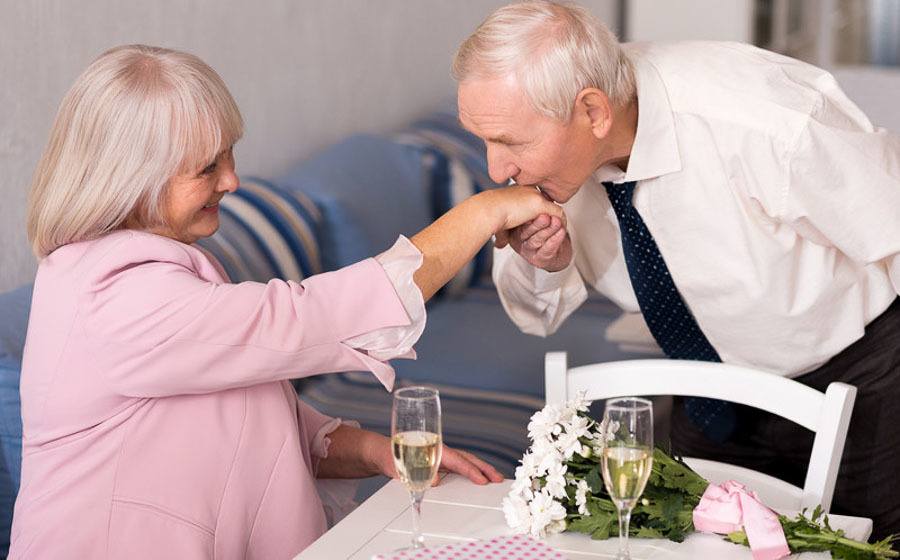 If invited to a Hungarian's home for a meal, bring a box of good chocolates, flowers or a Western liquor. Do not bring wine, as the Hungarians are proud of the Hungarian wines and they consider themselves experts in picking them. Arriving late is considered rude. In most cases, you are expected to be 10-15 minutes early.
11. Hungarian People and Transylvania
Those who travel to Hungary are expected to have some basic knowledges about the country's history. One thing that Hungarians have a hard time getting over is loosing Transylvania to Romania.
This was the result of the Treaty of Trianon in 1920, when Hungary lost about two-thirds of its territory to its neighboring countries. It it not so much that Hungarians think that Transylvaniais theirs, but that it WAS theirs for centuries. And many Hungarians have a very hard time "letting it go."
12. What you should never say to a Hungarian
Hungarians are very proud of their wines and spirits. Surprise, surprise! Is there anything concerning themselves they aren't proud of? Refusing to drink a shot of pálinka when offered one, or telling a Hungarian you don't like Hungarian wines, will surely be considered a big offense.
The second thing that will piss them off is assuming that life is better in Hungary since the fall of Communism. When the Berlin Wall crumbled, some people in Hungary thrived, but many still feel the effects of loosing the steady work and pay that Communism provided.
Hungarians are proud of their cuisine, so going to their country and not eating local food will definitely trigger disapproval.
If you enjoyed reading this this post, please pin for later: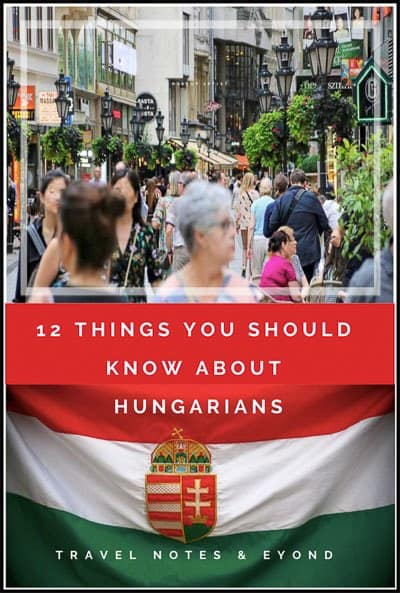 YOU MAY ALSO LIKE: