Budapest is one of the most desirable and cheapest destinations in Central Europe, with stunning architecture, great restaurants, and a cool vibe. But you probably heard that already, which is why you want to see it for yourself. Visiting Hungary's capital for the first time may be a little intimidating, but fear not. In this guide I'll give you all the tips and information you need to make your travel safe and take the stress out of your trip to Budapest.
Practical Information and Travel Tips for Budapest
Separated by the River Danube into the Buda and Pest, corresponding to the two major cities of which it is comprised, Budapest is administratively divided into 23 numbered districts written in Roman numerals. The two parts of the city could not be more different, with very distinctly different personalities.
Buda is the historic part of the city where you'll find the main attractions in Budapest: the Buda Castle (Budavári Palota), the Fishermen's Bastion (Halászbástya), and Matthias Church (Mátyás Templom). Located on a hill on the left bank of the river Danube, Buda displays breathtaking panoramas of all the downtown buildings and the famous eight bridges of Budapest.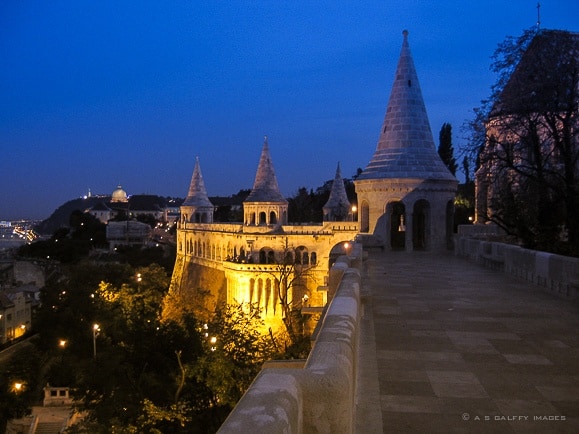 Pest is the flat, more modern part on the east bank of the Danube. Here is where Budapest really comes alive, where the social life takes place, where all the shops, museums, fancy restaurants, and art galleries are located.
Here is where you can enjoy a more modern experience as opposed to the more historical side of Buda. Tourist attractions on the Pest side of the Danube are far more numerous (the Hungarian Parliament building, Opera House, Szént Istvan Basilica, Gellért Baths, just to name a few.
How to Get to Budapest
By Plane
Budapest Ferenc Liszt International Airport (Ferihegy International Airport) is located approximately 25 Km (about 40 minutes drive) from the city center.
The airport has three main terminals: 1, 2A and 2B. Passengers go between terminals 2A and 2B on foot, but there is bus service to Terminal 1, which is further away.
The major airlines operating flights to Budapest use Terminal 2A, while low-cost European airlines (such as Wizz Air, RyanAir, EasyJet) use Terminal 1 and 2B.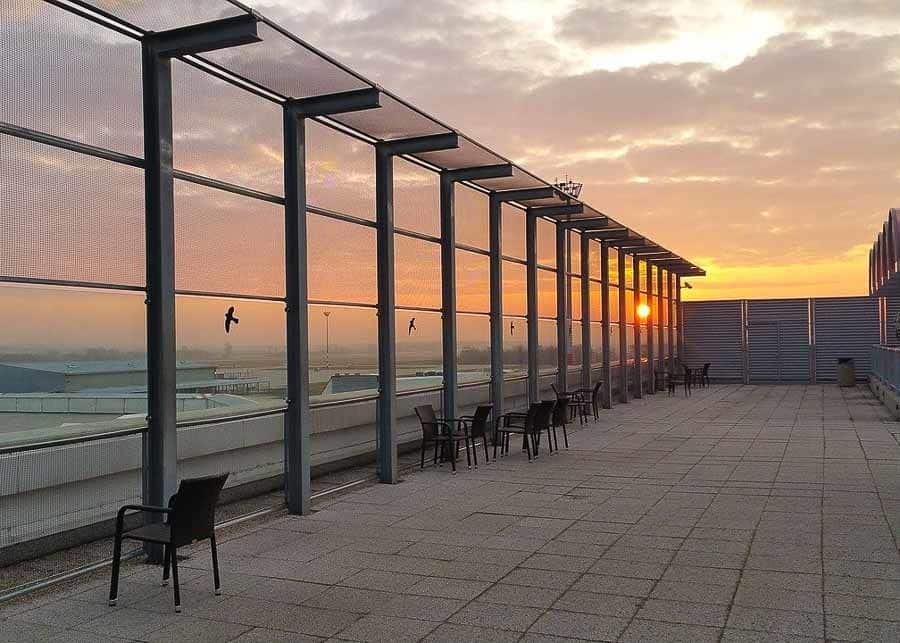 Getting To and From the Airport
Two bus lines operate between the airport and Kobánya-Kispest metro terminal. From there passengers can take the M3 metro towards Újpest Központ to reach the city center.
The Airport also operates a door-to-door shuttle service (Minibus) that is very convenient and relatively inexpensive (7500 HUF/person ($23) for a one way ticket and 12990 HUF/person ($40) for a round trip.
By Train
There are three main international railway stations in Budapest providing direct links with other European cities: Keleti pályaudvar, Nyugati pályaudvar, and Déli pályaudvar, and all three of them are connected with the underground metro system.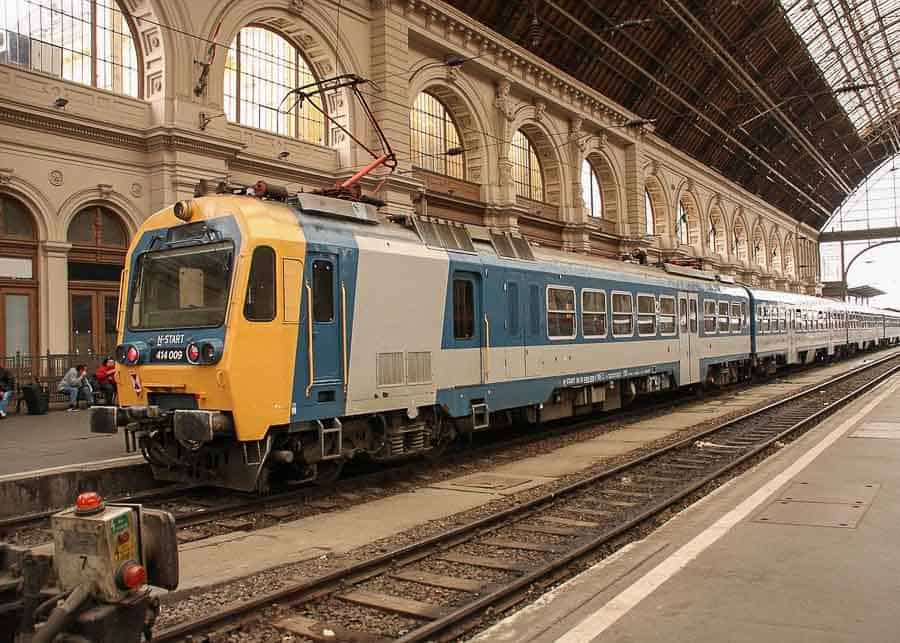 For people who want to explore Budapest by train they offer Eurail Hungarian Pass and InterRail Hungary Pass, for international traveling.
By Car
Budapest can be easily reached by car from almost anywhere in Europe. There are motorways and expressways. The main differences between the two is that motorways have emergency lanes and the maximum allowed speed limit is 130 km/h (81 mph), while expressways do not and the speed limit is 110 km/h (68 mph).
While the city itself is difficult to navigate, reaching Budapest by car is actually quite easy.
By Boat
Budapest is a big port of call for many international shipping lines and cruise ships. You can also get to Budapest by bus or by car.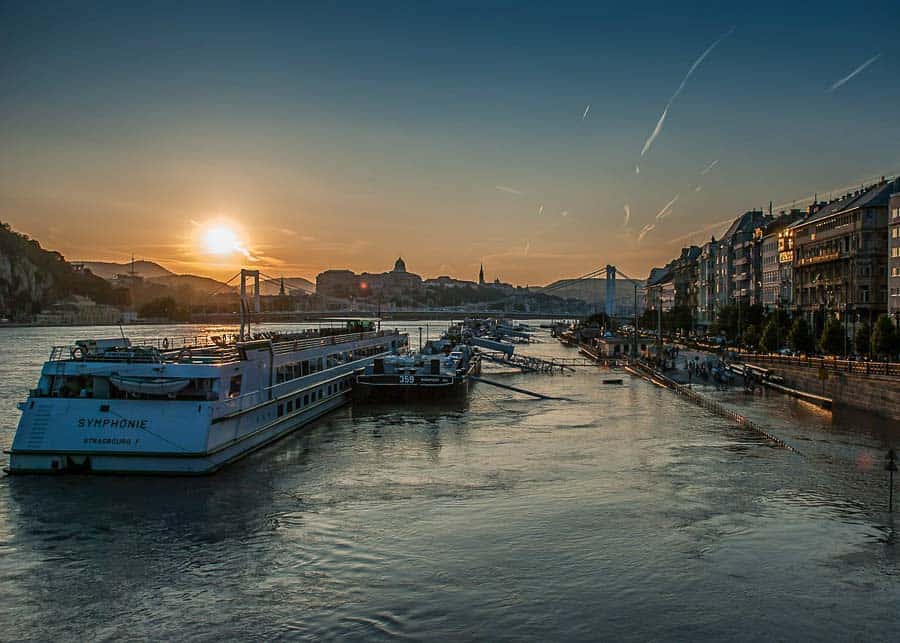 PLANNING A TRIP TO EUROPE? READ NEXT:
How to Dress Like a European – Packing List for Europe
12 Tips for Traveling to Europe Like a Pro
Tips for Parking in Budapest
Like all big cities in Europe, Budapest is no exception when it comes lack of parking. There are several parking garages located in the city center, malls and hotels.
Street parking in Budapest is very tricky. Spaces are scarce and in most areas you can't leave your car for more than 3 hours. Also, be careful on smaller streets where there are no parking meters. Parking may be assigned for the residents or for certain business in the area.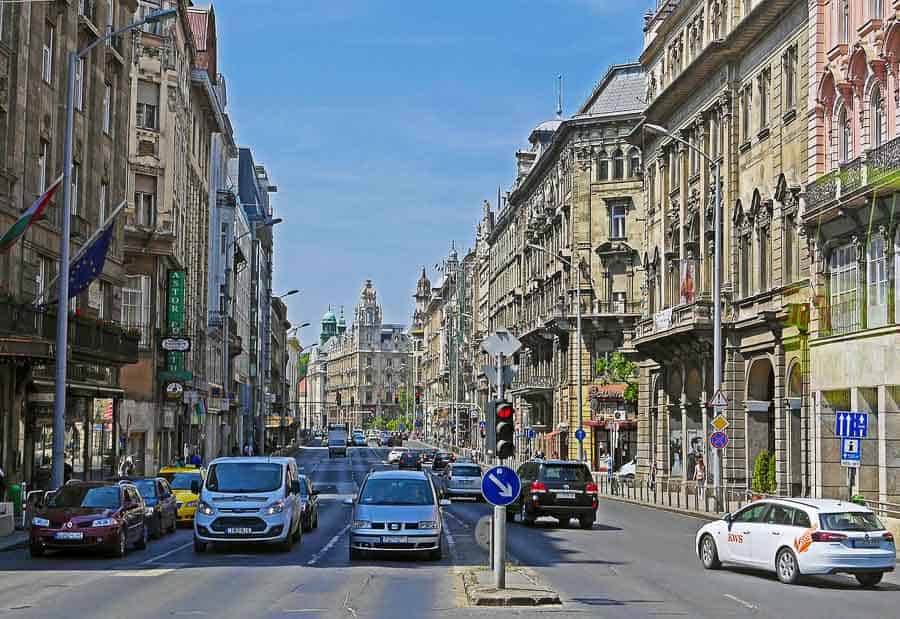 If you plan to drive in Budapest and are not staying in a hotel, try to make an arrangement for parking with a nearby hotel. Sometimes, if they have space available, they may allow you to park your car there for a fee.
Tips for Getting Around in Budapest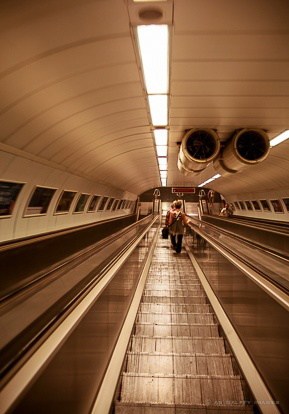 Getting around in Budapest if fairly easy and convenient. Choices of public transportation include buses, trams, taxis and a very well organized metro system.
Walking is by far the best way to visit the city. However, since there is a lot to see in Budapest, you will also need to use public transportation.
Taxis are not the most reliable mod of transportation in Budapest. There are several cab companies and each charge different tariffs, so you can get scammed very easily.
Use cabs only if there is no other way to get to your destination. Also, be aware that taxis hailed on the street charge higher rates than those reserved by phone.
TRIVIA: there is only one metro system in the world that has been designated an UNESCO World Heritage Site. Do you know which one it is? If you guessed Budapest Metro, you guessed it right. The system was opened in 1896, making it the second oldest in the world, after the London Underground. 
Tips for Using Public Transportation in Budapest
If you plan to stay longer than 3 days in Budapest, your best bet is a seven-day metro pass (HUF 4,900 / $20). The pass is good for all means of public transportation in the city (except for the funicular). No validation is necessary.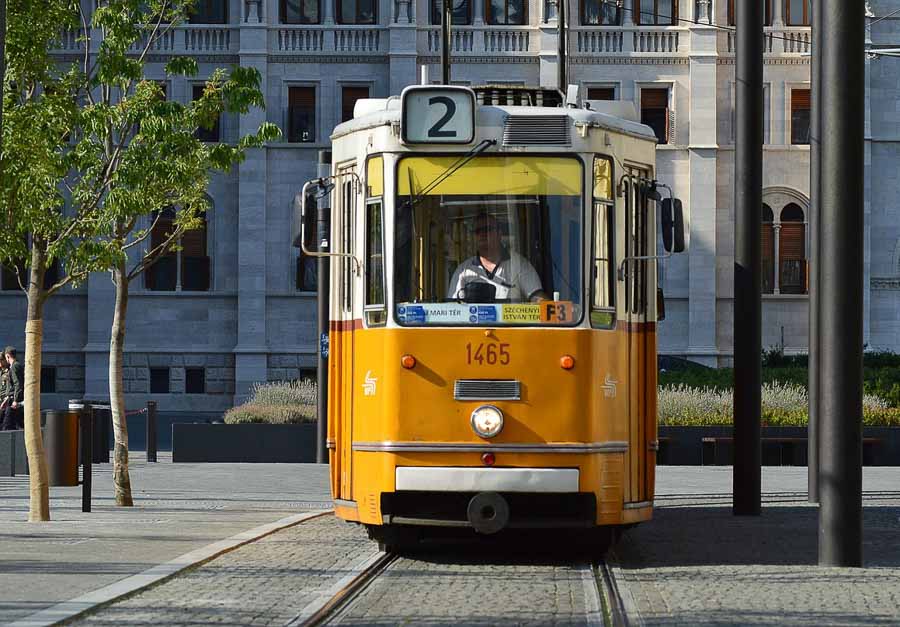 Ticket inspectors wear a red/blue armband and a photo badge. They can ask to see your ticket even after you get off, so hang on to it. Hungarian senior citizens as well as European Union senior citizens travel free on Budapest public transportation. They should be able to present a personal ID card or passport if there is a ticket control.
Hungarian Currency
Although a member of the European Union, Hungary does not use the Euro. However, many of the big businesses and hotels in tourist areas accept Euros. The official currency is the Forint (symbol: Ft, code: HUF). Due to the very small value the fillér coins are no longer in circulation.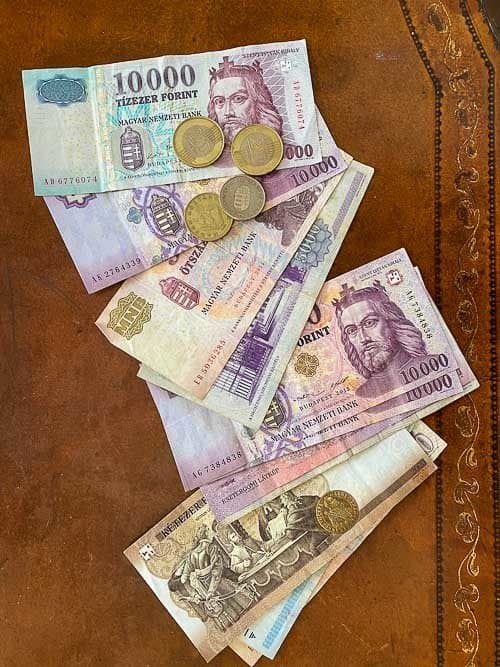 Because it doesn't use the Euro, Budapest is a bargain compared to other European cities. There are many options for currency exchange in Budapest.
You can use ATMs, banks, or exchange kiosks located in tourist areas or shopping malls. Be aware though that the exchange rate may vary dramatically depending on the location.
The worst locations for exchanging money are the airport, train stations, Váci utca, and Buda Castle area. You can get better rates farther away from the tourist areas (there are two very good exchange kiosks located on Szt. István körút, between the Nyugati terr and the Danube).
Safety in Budapest
Budapest is probably one of the safest places to travel in Europe. But, like in any big city, you can expect theft incidents and scams. Especially in tourist areas. Violent crime is quite rare.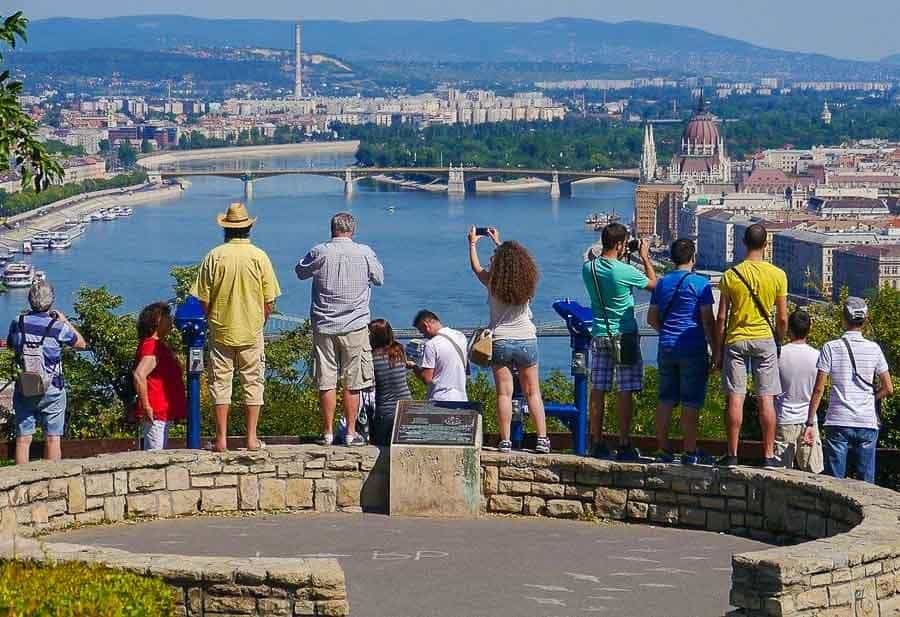 Like anywhere else, exercising common sense is the best way to avoid being a victim. However, here are a few tips that can help you stay safe while you travel in Budapest:
Beware of "officials" who do not have identification or badges. Bribing is a very common scam even among official policemen. They may try to unjustly charge you with an infraction just to offer you a lesser fine if you pay cash.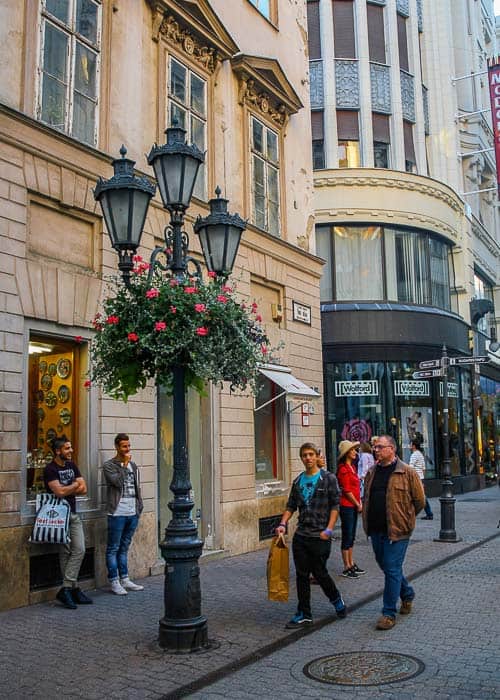 Never exchange money on the street unless it is an authorized change kiosk. We've been cheated once by a guy who posed as a tourist trying to get rid of some left over currency, so watch out!
READ NEXT: 2 Weeks in Europe – 10 Amazing Itineraries to Choose From
Where to Stay in Budapest
There are many options for lodging in Budapest, from very reasonably priced apartments, to bed-and-breakfasts, hotel rooms, and hostels. You can choose to stay either in Buda or in Pest, depending on your tastes and interests.
To find the best deal and compare prices you should check TripAdvisor, which is also a good source if you want to read what other travelers have to say about these places.
Another good option to keep in mind is VRBO – Vacation Rentals By Owner, also a great resource for affordable accommodations.
YOU MAY ALSO LIKE THESE:
10 Interesting About Budapest That You May Not Know
Best Traditional Hungarian Restaurants in Budapest
Prague vs Budapest: How to Decide Which One to Visit
How to Spend a Magical Holiday in Budapest
Best Hungarian Souvenirs to Buy from Budapest