Although Hungry gained its wine making reputation through just a couple of wine styles, Hungarian wines count themselves among the oldest and most famous ones in Europe. It comes to no surprise that Hungary is a great destination for wine lovers.
The Wine Making Tradition in Hungary
Hungary's wine making tradition goes back to Roman times and has survived many challenges. Among these, the hardest was perhaps the phylloxera, an epidemic that almost wiped out some of Europe's greatest wine regions in the 1800s.
There are seven wine producing areas in Hungary, which include Tokaj, Eger, Duna, Balaton, Észak-Dunántúl, Pannon, and Sopron. These areas can be further broken down into 22 official viticultural regions that grow a wide variety of grapes. The Great Plains, an area in southern Hungary, is responsible for over half of the country's wine production.
Most private enterprises started after the fall of the Soviet bloc, in 1989. The Hungarian winemaking has diversified a lot over the past years, with small wineries appearing all over the country.
Until recently, Hungary was famous mainly for their red and white wines. However, rosé wines became increasingly popular lately on the international market, with Tokaji Aszú as the best known throughout the world.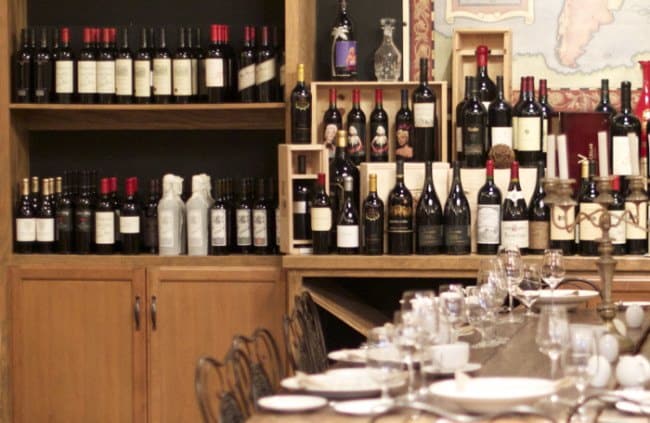 Famous Hungarian Red Wines
Eger, the northern part of the country, produces elegant reds, especially the Bikavér blends.
Egri Bikavér (Bull's Blood of Eger)
Egri Bikavérhas been Hungary's most famous red wine for a long time. The wine earned its name from a 16th century legend. During the the Siege of Eger, a handful of soldiers defended the fortress against the Turks for five full weeks. According to the legend, the reason why the soldiers could resist for so long was because they were drinking wine mixed with bull blood.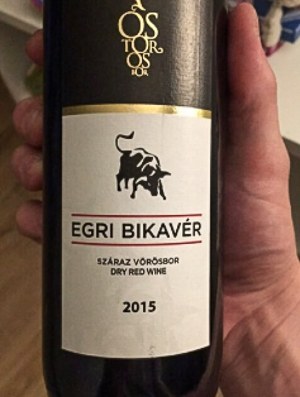 Although the wine blend varied over the years, it was originally based on the Kadarka, a variety brought over during the 16th century by the Turks. The quality of the wine is quite variable, with very big differences between the high end ones and the cheap market versions.
Egri Bikavér has a wonderful red color which can change from the garnet-red to the ruby. It's a dry type of wine with rich fruity and spicy savor. Egri Bikavér is an ideal choice for the Hungarian dishes.
Szekszárdi Bikavér (Bull's Blood of Szekszárd)
Although Szekszárd Bikavér shares the same name with and Egri Bikavér, the two blends have very different characters, resulting from their different terroirs.
In both wines Kékfrankos is the dominant grape, but Szekszárd Bilavér comes from a hilly region in Southern Hungary (Szekszárd) which enjoys a combination of continental and Mediterranean climates. Because it's warmer here than in Eger, the ripening season is longer, so some grapes do very well here.
Szekszárd Bikavér is a full-body red wine, smooth and not very strong, with fruity and oak flavors.
There are also several Rosés and Cuvées produced in Szekszárd, but the Bikavér remains the best known.
Kékfrankos
Kékfrankos is one of the must-taste wines of Central Europe. This variety of grapes came to Central Europe during the Middle Ages. The name Kékfrankos derived from a legend according to which Napoleon's troops purchased wine in Sopron using their 'blue franks,' which were worth more than the local currency.
Hungary boasts the largest acreage of Kékfrankos, their Austrian neighbors in Burgenland started producing quality wine from the same variety ahead of the Hungarians. Hence, Blaufränkisch is the name which is used internationally. This annoys the Hungarians, who see Kékfrankos as their own wine.
Kékfrankos is a red wine with well balanced tannins and tones of blueberry, pepper and aniseed. The wine is very popular across the country.
Most Famous Hungarian White/Rosé Wines
Egri Csillag (Star of Eger)
Although Eger is famous for its red wines, the region also produces some quality whites wines too. Egri Csillag is a good example. This delicious cuvée wine is a mix of at least four different grapes. The result is a fresh, fruity wine that is perfect when served chilled, during the hot summer days.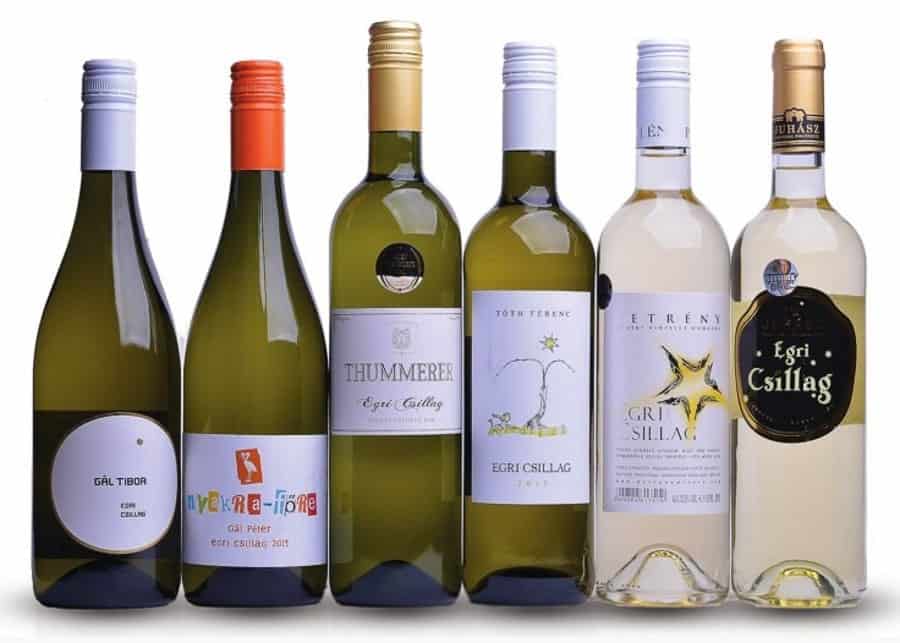 Tokaji Aszu
Tokaji Aszu is perhaps the most famous Hungarian wine, holding a very high place among the dessert wines in the world. Although there are several types of Tokaji wines, varying from dry to very sweet (like Eszencia, also called nectar), Aszu is Hungary's most popular one.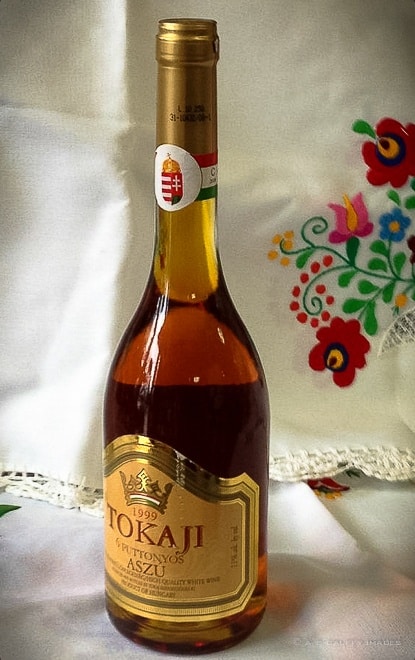 The wine is made from grapes infected with Botrytis Cinerea, a fungus that attacks the fruit absorbing water and shrinking the skins. The fungus turns healthy grapes turn into an awful, but sweet mass.
Making sweet wines is a difficult and risky business because the sweetness of the grapes depends on very many factors. Prices are understandable high, which is why these special occasion wines are meant to be savored.
Tokaji wines range greatly in price from under $12 per bottle for a basic bottle of Bodvin Tokaji Furmint all the way up to $571 for a bottle Tokaji Essencia, from the most famous producer in Hungary, Royal Tokaji.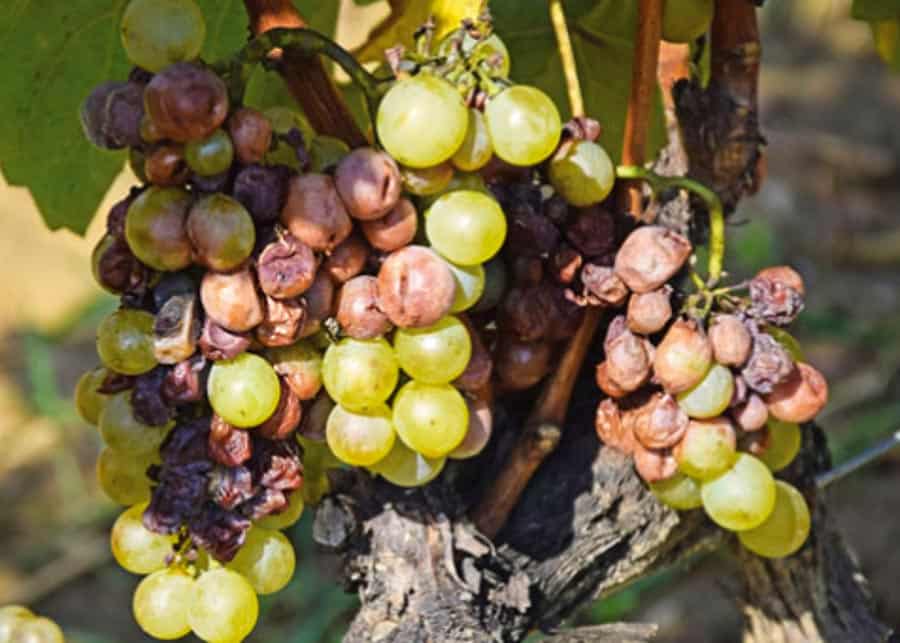 The legend says that Rákóczi II, Prince of Transylvania, gave King Louis XIV of France some Tokaji wine from his estate, as a gift. Delighted with the precious beverage, King Louis XIV offered a glass of Tokaji to Madame de Pompadour, referring to it as "Vinum Regum, Rex Vinorum" (Wine of Kings, King of Wines). This famous line is used to this day in the marketing of Tokaji wines.  
Other Famous Hungarian Spirits (besides wine)
Although this post is about Hungarian wines, I thought I'd give you a little information about one of Hungary's most famous traditional drinks: Pálinka.
All you Should Know About Pálinka
Palinka is actually a fruit brandy and is not unique to Hungary. Some other countries in the Carpathian Basin also produce it, but the taste is quite different. Due to very strict laws regarding the branding of this spirits, the trademark name of pálinka is given only to Hungarian brands produced, distilled, matured and bottled in Hungary.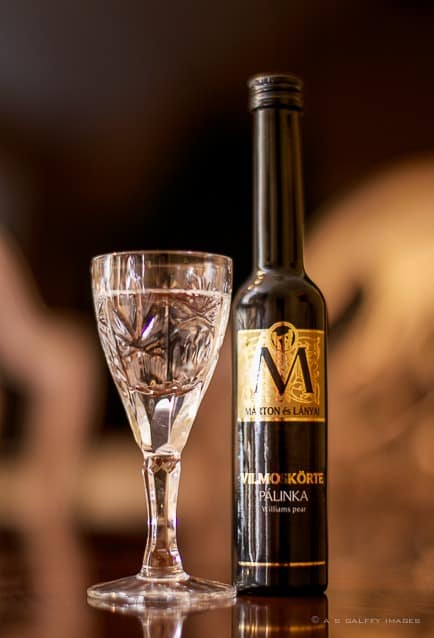 The first record of pálinka goes back to the 14th century, when it was a blend of brandy with rosemary. At the time pálinka was used in the treatment of arthritis.
As the use of pálinka extended from medicinal to recreational, many landowners began producing it in their own distilleries. To discourage competition, they introduced laws to prevent the peasants from making pálinka at home. Many peasants however were brewing their own pálinka anyway, even though they could not commercialize it.
In the 18th century, as a larger scale production began, new laws have been introduced prohibiting the use of bread-stuffs in the distillation process.
Fruits grown in different regions of the country give every pálinka its unmistakable characteristics. From apricot and plum, to pear, quince, cherry and blackberry, pálinka flavors vary a lot. The alcohol content varies between 37% and 86%.
To enjoy the qualities of pálinka, you have to drink it out of a small, tulip-shaped glass at room temperature and smell it first. The fruity nuances heavy aromas that evaporate are as pleasant as the taste itself.
Pálinka is a very versatile drink which you can enjoy before or after food. It's also one of the most popular spirits sold at the Christmas markets in Budapest. My personal preference is cseresznye pálinka (cherry pálinka), but I rarely drink it because of its high level of alcohol.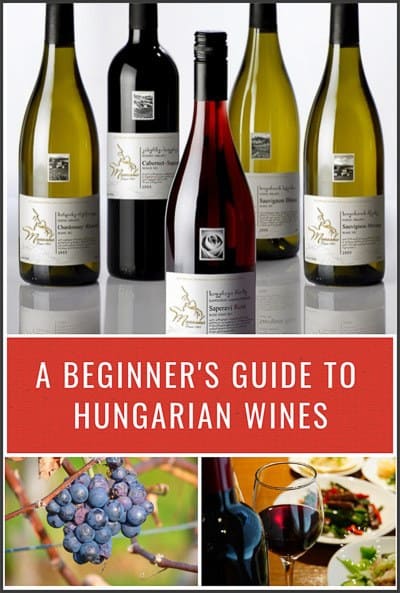 YOU MAY ALSO LIKE: