This month I had the pleasure of interviewing someone whom I have always admired for her refreshing approach to luxury: Jo Karnaghan, from Frugal First Class Travel.
1. Tell us a little about yourself: Who are you? Where are you from?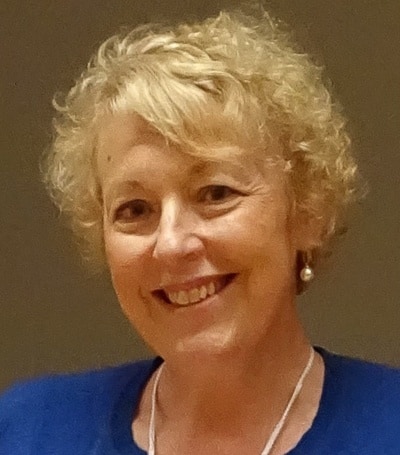 I was born in Melbourne, Australia, but have lived in Sydney for just on 20 years. While I live in Sydney, I always say my heart is in Europe! Who am I? I'm a daughter, a sister, a wife, a mother, a medical practitioner, a travel blogger, a friend, a mentor, a life time learner and a novelty seeker. I'm also the Chief Frugalista at Frugal First Class Travel.
2. What is your blog about and how did you start blogging?
My blog is about teaching Frugalistas everywhere the lessons I have learned in 30 years of traveling. When I first started traveling to Europe, I went Coach with an enormous suitcase and probably at least 4 pairs of shoes. I was too scared to go it alone, so I went on an expensive guided coach tour and got taken to a whole lot of tourist clichés that I wasn't interested in seeing.
Over the years I learned to pack less and less. I learned how to travel independently and see more with some savvy itinerary planning tools. I learned airline hacking tricks and went Business or First Class. I take my readers to fabulous European (and Europe inspired) destinations and show them how to travel like a Frugalista for less than I spent on that first trip to Europe in the 1980s. Because that's exactly what I do when I travel myself.
I started writing my blog because I was getting asked a lot of questions about travel by my friends and work colleagues. The same questions came up over and over, and the feedback I got encouraged me to start writing it all down.
3. Recently your blog went through some radical changes. What was the reason for that?
I started my blog in 2012 and hadn't upgraded my theme since 2013. I felt it was time to move to self-hosting and define my brand much better. I wanted a new look for my blog to make it more up to date.
Like most bloggers, when I started out I wasn't really sure "who" I was as a blogger, or what my blog stood for. Now I've got a much better idea of my brand, and I think my new blog reflects that much better.
4. Do you mainly travel for business or for pleasure?
I normally take one overseas trip for work each year, but I'm fortunate to able to combine that with some pleasure. We travel as a family quite a bit, but I tend not to write about that so much on my blog. My blog is very much a reflection of me, not my family. I use family trips for Instagram, airline reviews, packing lists and the occasional reflective piece, such as the post I wrote about resort vacations. I also try to fit in one other trip on my own each year, which I use specifically for my blog.
5. What is the one thing that is too large or impractical to travel with that you wish you could take with you when you travel?
I had to think hard about this one, because I'm so used to traveling with just one carry on bag. One thing I do miss when I'm away is my hairdryer. No matter how expensive the hotel, hotel hairdryers just aren't the same…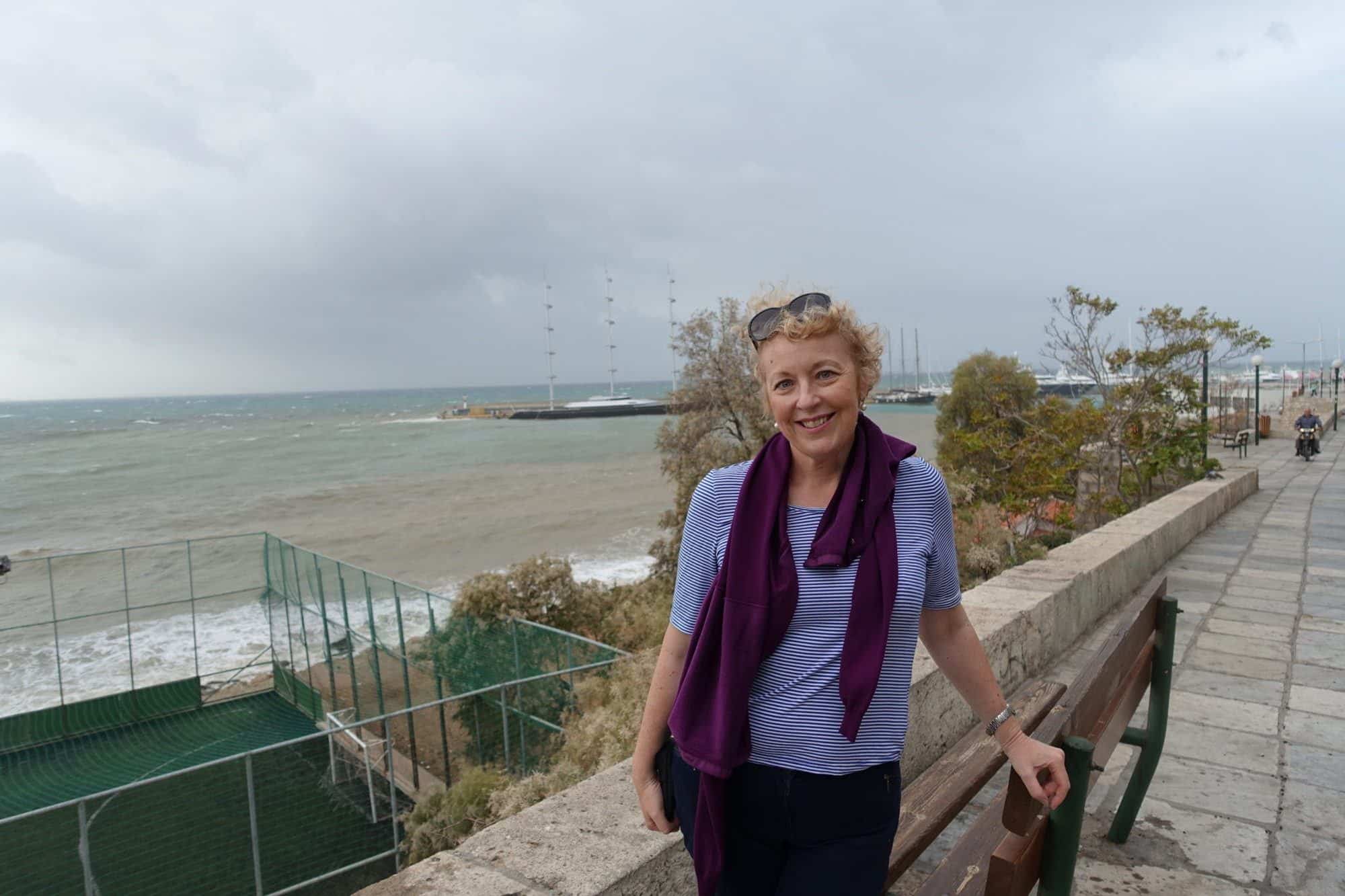 6. You seem to fly a lot. What is your biggest frustration with the airline industry?
I love everything about flying. But like everyone I hate long queues at the airport security and fellow travelers who behave inappropriately on board. My biggest pet peeve with airlines is inconsistency in service. Traveling to Europe from Australia always requires a stop over and (usually) a change of aircraft. That means a round trip involves four different flights and four different cabin crews. While obviously the personality of individual cabin crew will always differ, and different aircraft have different seating, the service and amenity should be the same. Unfortunately, sometimes it isn't.
7. Do you have any funny travel story?
My last trip overseas was to Canada. I went to Montreal and Quebec City. I speak French fluently, but had trouble understanding the Montreal accent. Because Montreal is about 50/50 French/English native speakers, most people will just speak to you in the language that your accent seems to indicate is your native tongue. So when I spoke French, most people just replied to me in English.
On my last day in Montreal the young Francophone waiter in the restaurant where I had lunch spoke to me in English when he heard my accent speaking French. So I replied in English. He couldn't understand my Australian accent, so we spent the whole lunch with him speaking English to me and me speaking French to him because we couldn't understand each other when we spoke our native tongues!
8. What is your favorite place in the world?
Paris, Paris, Paris! Wherever I went last and wherever I'm going next. Oh, and Istanbul. I love Istanbul. Every time I cross the Sydney Harbour Bridge I still get a kick out of the fact I live in Sydney. Did I mention I love Paris?
9. Are there any countries that you would never consider visiting and why?
Apart from war zones for the obvious reasons, I've never had any desire to visit Egypt. I find Egyptology and the whole pyramid/mummy thing uninteresting, and there are plenty of other places to eat Middle Eastern food and go to the souks.
10. What is the most adventurous thing you have ever done?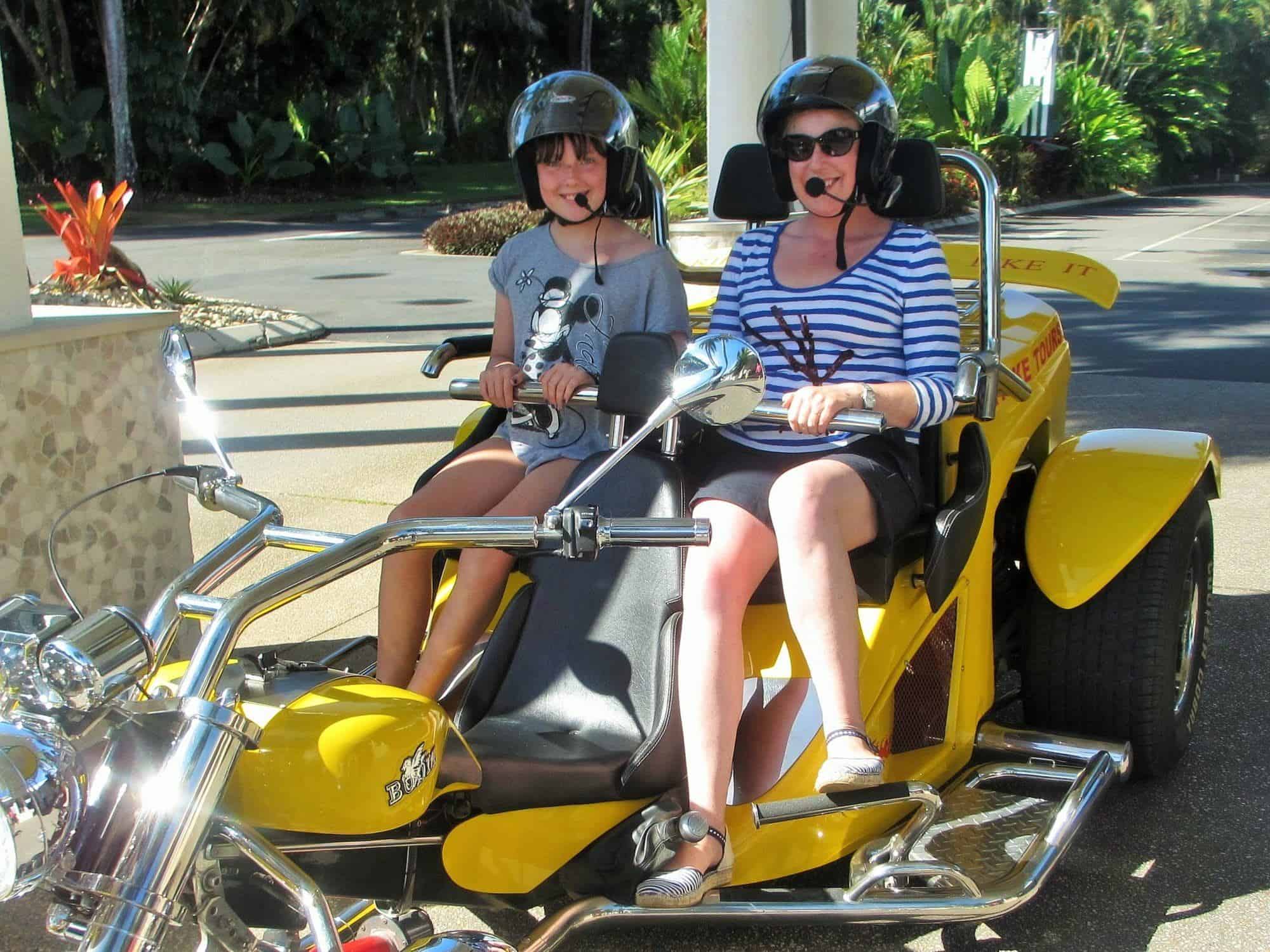 I'm not adventurous. I've never bungee jumped, zip lined or even snow skied. What I did do on the last trip I took with my daughter though was go on a motorcycle trike ride with a real, live, leathers wearing biker complete with ZZ Top beard. Maybe not terribly adventurous, but definitely cool. We had a blast.
But honestly, I'd rather go to a market or try a new restaurant.
11. What is your greatest passion?
Definitely being a learner. I love to learn something new every day. I love learning new skills, new facts or even just new things about myself. I think that's why I love traveling so much. Travel is the greatest education of all.
You can follow Jo on:
Facebook: https://www.facebook.com/frugalfirstclasstravel
Twitter: https://twitter.com/ChiefFrugalista
Pintrest: http://pinterest.com/jokarnaghan1
Instagram: http://instagram.com/frugalfirstclasstravel