My guest this month is Jonny Blair, the creator of "Don't Stop Living", the longest running one man travel guide to all seven continents, as he describes his own blog. An adventure lover, Jonny is not your average tourist. He is always on the move, traveling the world far and wide in search for unusual destinations and remote places. He managed to work and live around the world, visiting all 7 continents and over 100 countries in the process. Jonny has a degree in Public Relations and is a published author. His blog is a first hand account and an honest guide to travelling the world with a backpack. Here is my interview with him: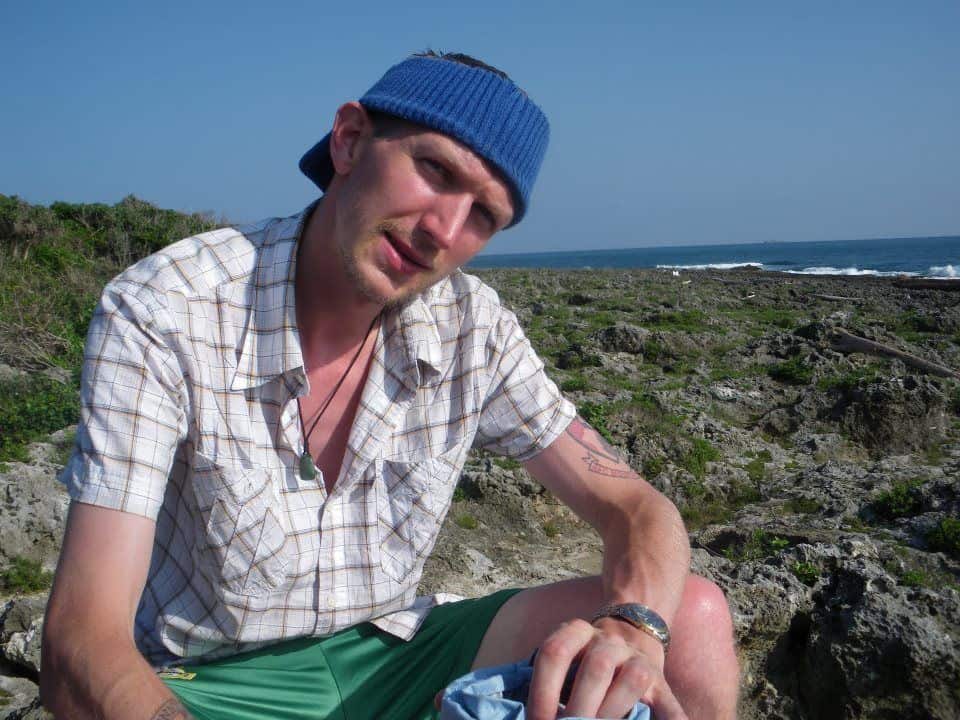 1. Tell us a little about yourself. Who are you? Where are you from?
I am Jonny Blair, a nomadic, backpacking Northern Irishman out seeing the world. I grew up in Bangor in Northern Ireland in the 1980s, I later lived in England, Australia and Hong Kong and have been travelling and working on the move since 2007. I started off visiting obvious places like New Zealand, Canada, Poland and China. Then I got a bit more excited about the obscure spots. From my visits to Liechtenstein and Belarus in 2007, it became an obsession to get lost in countries where there are not many tourists.
In recent years this has led to guided tours of Transnistria, pottery factories in Uzupis, hiking to Ladonia (which borders Sweden), a day backpacking through the Chernobyl Exclusion Zone, a month in Iran, cracking the 100 country club and becoming the first tourist to visit places like Adammia, Podjistan and Austenasia. I also visited Saddam Hussein's House of Horrors (Amna Suraka) in Iraq in 2014 which was daerk and spooky but a sure fire eye-opener. I'm currently in Kyrgyzstan sourcing visas and hanging out in the magnetic capital city, Bishkek. I'll probably hang around in "the Stans" for a while now.
2. What is your blog about and how did you start blogging?
"Don't Stop Living" is my personal lifestyle blog and it follows my journey around the world. I started the blog 9 years ago, in 2007. Back then, I was in Toronto,Canada, backpacking and I met two other travel bloggers in my hostel, so I decided to start my own blog too. I've since written about 3,000 blog posts so it's been a crazy way to keep my story flowing week to week as I move. I've always been a writer though – started my own football magazine in the 1990s so it was an easy progression once I got the hang of the internet.
3. Do you feel that blogging takes time away from your social and/or family life?
Of course it does, but it's my job and my business, so it's no different from the guy working in the butcher's shop or the dude in a PR office. We enjoy our own freedom when we are not working.
4. What is your travel style? Luxury, backpacking, or maybe something in-between?
All of those. I'm a real cheapskate, tight ass traveler though. I won't take a taxi when I can walk or get a bus. I do like to vary the accommodation I stay in though – if I have roughed it on airport floors, night buses and dingy dorms for a month, I'm more than entitled to book into a 4 or 5 star for a brace of nights! I write about budget backpacking most of the time, but everyone in that mould aspires to spend a bit more just to get a better tour or a visa for a dearer country. Travel shouldn't be defined by money though – it's all about love of travel for me. I spent a night in a posh spa in Andorra and backpacked to Antarctica – hardly budget destinations but if you work hard and cut corners you can afford them!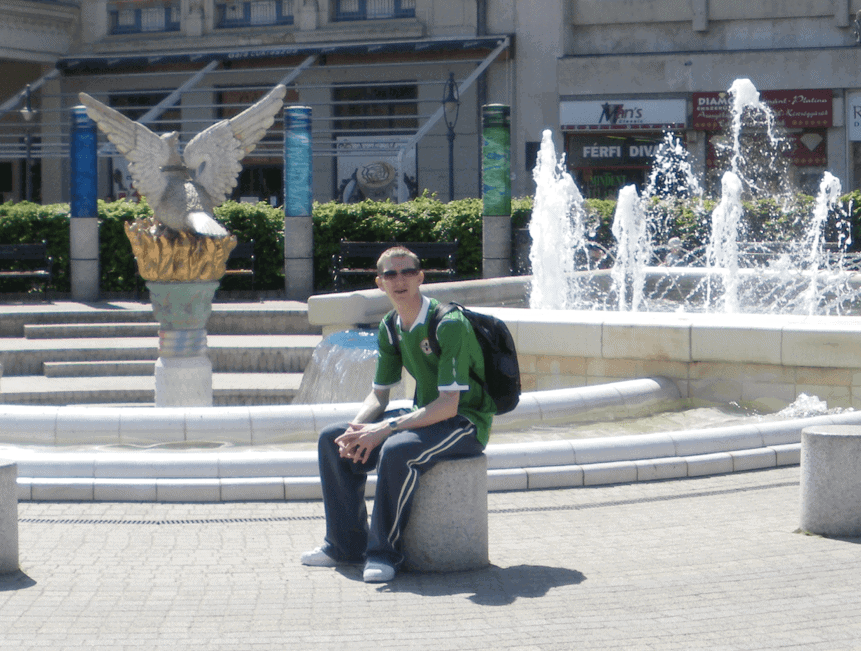 5. What is the one thing that is too large or impractical to travel with that you wish you could take with you when you travel?
I don't have anything I wish I could take – I have it all with me here in my backpack!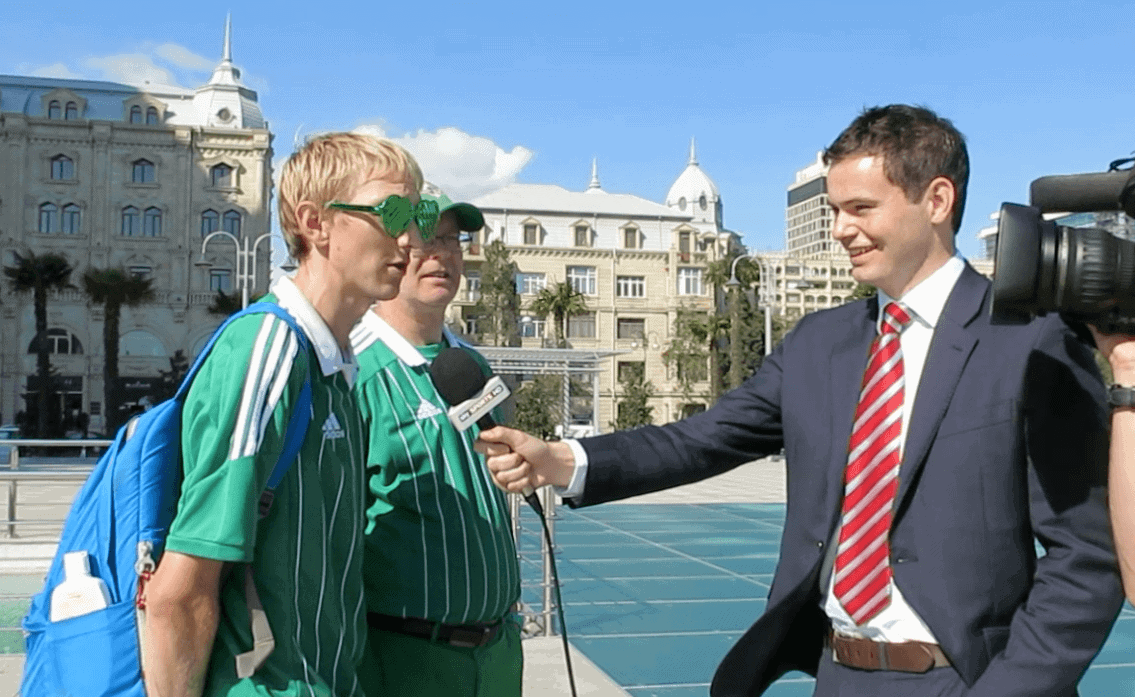 6. Do you have any funny travel story?
I have plenty of these, and you can read some of them on my Crazy/Funny Stories travel tab. Down the years I have stripped naked in Antarctica, thrown fireballs at a completely lunatic fireball festival in Nejapa, El Salvador. In Harar in Ethiopia I fed hyenas mouth to mouth and while working on a broccoli farm in Australia, I suddenly needed a sh*t and it was more runny than expected so had to get rid of my underpants in a field! The least funny was when I broke my arm in a strip club falling down the stairs.
7. How important is comfort for you when you travel? If you had a limited budget for a trip, would you rather spend it to book a better hotel, or use it for shopping, restaurants, or activities?
Comfort, health and happiness are always important but personally, I'd skip the shopping and restaurants and good hotel in favour of a decent tour or activity every time. I'd also skip an expensive meal in a restaurant for a night in a local pub on beer and watching football with the locals/fellow tourists. You can stay in hotels and restaurants any time, but if you are in that country only for a few days, spend the money on a hike, jungle tour or city sightseeing.
8. Which country would you want to live in if you had to leave the country you are currently living in?
I've lived in a few places so it's hard to nail down one. I'm currently in Bishkek, Kyrgyzstan and love it here, but I'm heading off again in February 2016. Of the places I've lived before, perhaps Hong Kong, though I would like to try living in Thailand or Malaysia just because they are so clichéd. Mexico is a damn good spot for food as well, so I'd consider it. And Moldova – so cheap yet still near my friends and family.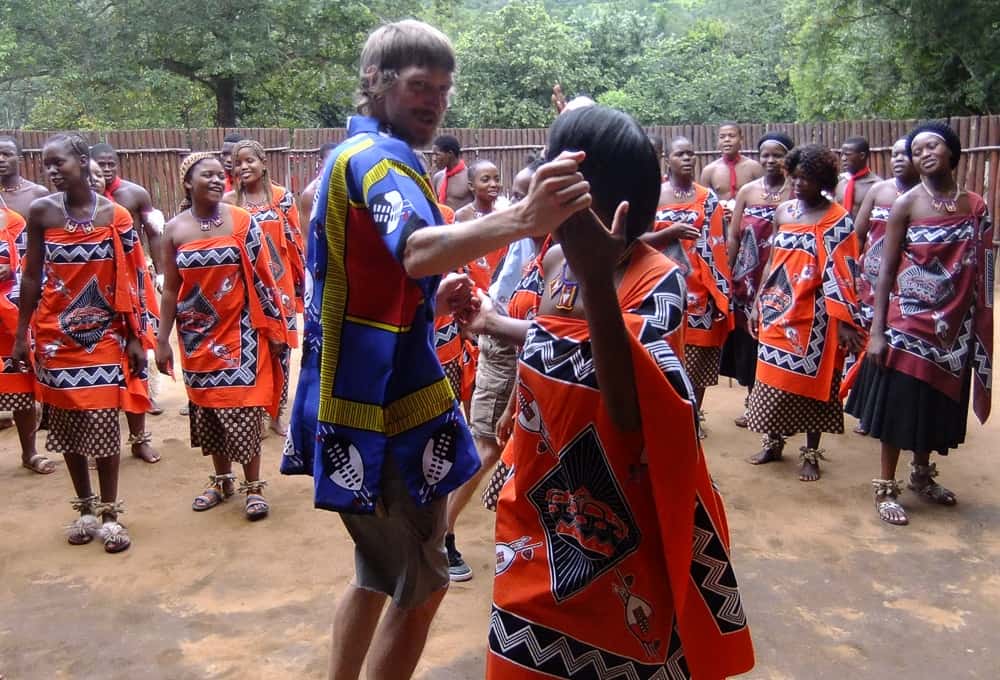 9. What is the most adventurous thing you have ever done?
Left my home town. It's that simple. I was going nowhere there back in 2002 with a job in a local shop, a media qualification and not much else. I made the plunge to get out and travel and that was it. On my travels, sky diving, bungy jumping, hyena feeding, backpacking through Chernobyl and Iraq were pretty adventurous, but I link everything back to leaving Bangor 13 years ago.
10. What is your greatest passion?
These days it's travel and writing of course. BUT aside from travel it has to be football. I've been to over 100 Northern Ireland matches the last 26 years and am a former season ticket holder at AFC Bournemouth – the mighty Cherries. When I'm not travelling, I'd rather be with my friends or family watching football in real life (not down the pub – at the match – no time for plastic fans!). When I'm back in my hometown, I also head to watch Glentoran FC in Belfast,
You can follow Jonny Blair on:
Twitter: https://twitter.com/jonnyblair
Facebook: https://www.facebook.com/donotstopliving
Instagram: https://instagram.com/jonnydontstopliving