This month's guests for the Travel Blogger Interviews series are Paula and Gordon, from the "Contented Traveller." Paula and Gordon both come from successful long-term careers and have been traveling together for over 12 years.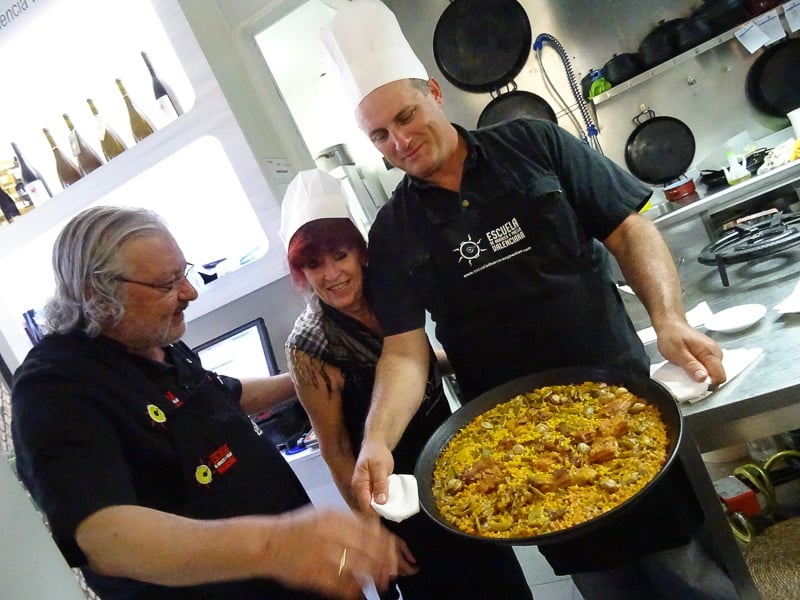 1. Tell us a little about yourself: Who are you? Where are you from?
I am Paula, and my husband is Gordon. Our travel site is Contented Traveller, a site for fit, free and financially independent travellers who value experiences, but also like a bit of luxury as well. When we are home, we live in a wonderful beach apartment in Wollongong, an hour south of Sydney.
2. What is your blog about and how did you start blogging?
We represent the boho-chic travellers. The boho is bohemian for those who are a little left of center and a little non-conformist in what they are seeking. The chic is for travellers who are probably just a little over hostels and backpacking. It means that you have worked hard and have earned the right to travel exactly how you want to. Our readers and we love new experiences, the arts, music, literature and people. We share destinations, experiences and ways to travel your own way. Before starting Contented Traveller, I had been a teacher in a senior position, for a long time. I didn't hate my job, in fact I loved it, but it was time to do something different.
3. Do you travel for business or for pleasure?
We now travel for business, though it is a business that I love a lot, so it is pleasure as well. We market destinations and experiences and show people that they can travel their own way. I love working and I love growing our business, so it is an easy crossover. We get a lot of pleasure from traveling and meeting new people, and discovering about different cultures and sharing real life experiences. We also enjoy seeing our business, Contented Traveller going from strength to strength.
4. Other than travel and blogging, what other interests do you have?
Like any small business we are working very hard, so in reality our interests are all tied up in this. We do however walk along the beach a few times a day, when we are home and meet friends for coffee. So yes, coffee and friends are our other interests.
5. What is the one thing that is too large or impractical to travel with that you wish you could take with you when you travel?
If you laugh … I love my dressing gown, and I miss it.
6. What is your favorite mode of transportation? (airplane, boat, train, or car)
We have no choice but to take planes from Australia a number of times a year. Do I like plane travel? No. Trains I love. Cars, I love. I have only been on barges and boats between islands, like Samoa and yes they are good.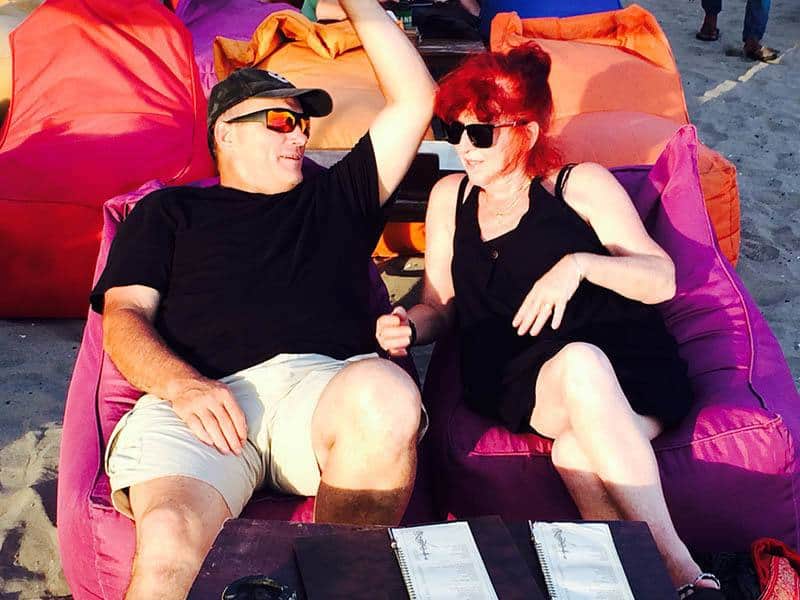 7. Do you have any funny travel story?
Heaps. I attract trouble. I pick up strangers wherever I go. I then bring them to Gordon to his despair, and sometimes amusement. I think that funniest one was a man in Kitzbuhel, Austria. We were on the slopes and had gone to a chalet for lunch. I went outside to get something and this massive man, came over to me and put his arm around me. He proceeded to talk .. a lot. I took him into Gordon. He then proceeded to continuously ask me my age. At the same time he was ringing the bell above the table and ordering shots for Gordon. It then came out that he had had his first 'experience' at Bondi Beach with a red headed girl and he was convinced it was me. It wasn't, but we could see that he was trying to eliminate Gordon from the equation with the shots, so we left. It was funny.
8. What has been your most successful post so far and what is it about?
Two actually. How to have an onsen in Japan. and Traveler Alert: Which Web Browser Should you Use to Save Money? which exposed that prices change dramatically depending upon the computer and the web browser that you use. Shocking, but true.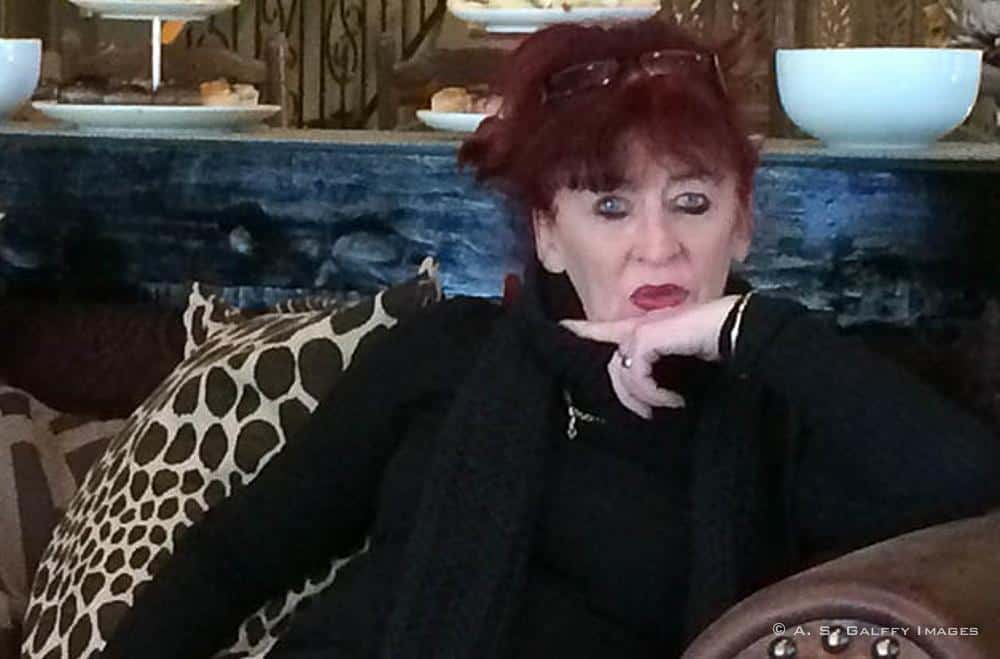 9. What is the most unusual food that you have ever eaten?
I am sure that we don't know what we eat sometimes, and I think that is a good thing. Probably I would say a blood pudding tart in Paris. I didn't know that it was, and it tasted excellent, but when I translated the name, I freaked out. I couldn't finish it. I am a hypocrite.
10. Do you have any advice for new travel bloggers?
Be totally honest with yourself and everyone else in everything that you do on your travel blog and social media platform. Don't pretend to be something that you are not. If you hate backpacking, you hate it. Simple. Don't write about something because everyone else might be. Also, get involved in social media forums, but be respectful and learn and don't be intimidated by others. Some people talk big, others are bullies, but the majority will be so helpful and assist you with anything.
You can follow "Contented Traveller" on: