Hampton Inns may be your average, in the "budget" tier of Hilton properties, but every once in a while you come across one that's just above and beyond your usual experience. Such is the case of Paso Robles Hampton Inn, nestled in the Central Coast wine region of California. The hotel sits just across from the beautiful La Bellasera Hotel.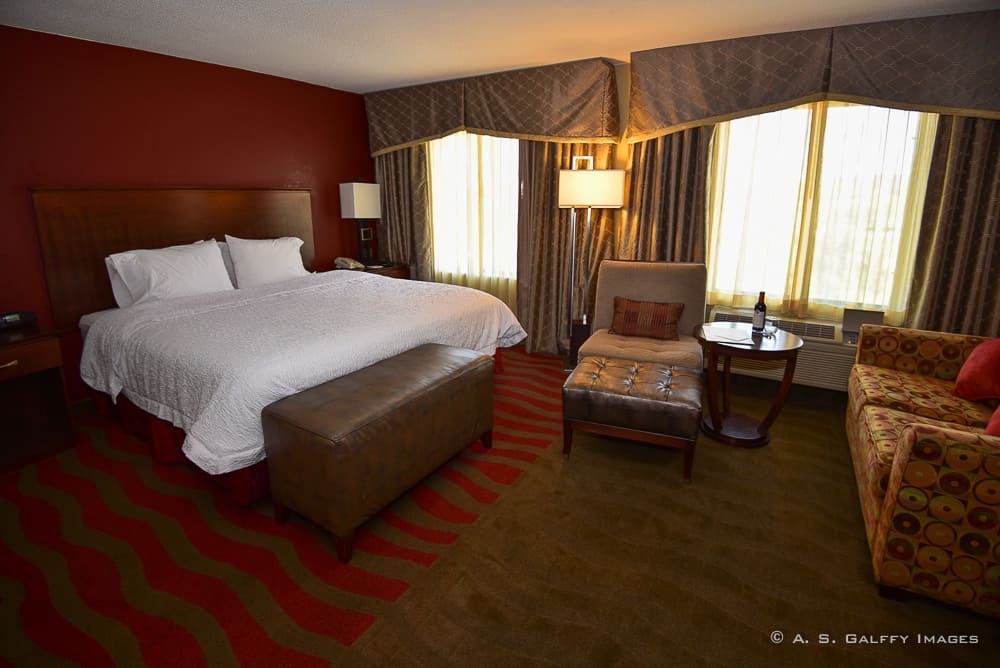 If you're familiar with the quaint bed and breakfasts along California's central coastline, you're probably cringing thinking about a Hampton Inn, but fear not. Paso Robles Hampton Inn is not your average budget lodging. Of course, it shares a lot with other Hampton Inns, including the amenities, the free breakfast buffet, the toiletries, etc. But the hotel itself is beautiful and well appointed, with an architecture that fits right in with the surrounding area.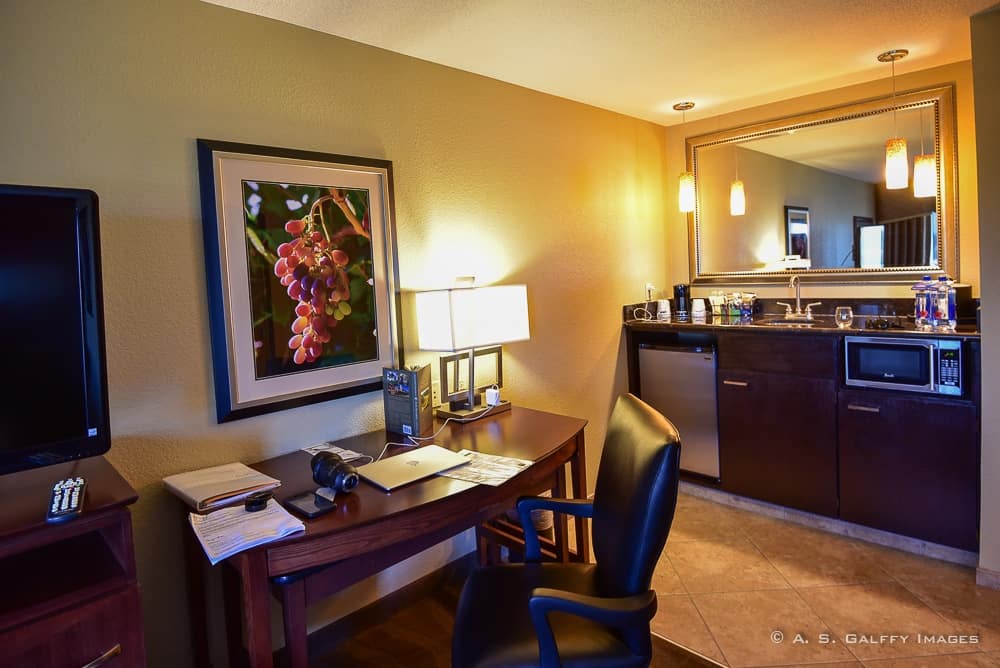 The location is very convenient, near vineyards, mountains and beaches, with easy access to freeway and the road to Cambria Pines. Close to lots of wineries and a few breweries too, right next door to shopping and Starbucks as well. As you walk in, the reception area is open and inviting, with a very friendly staff and relaxed atmosphere.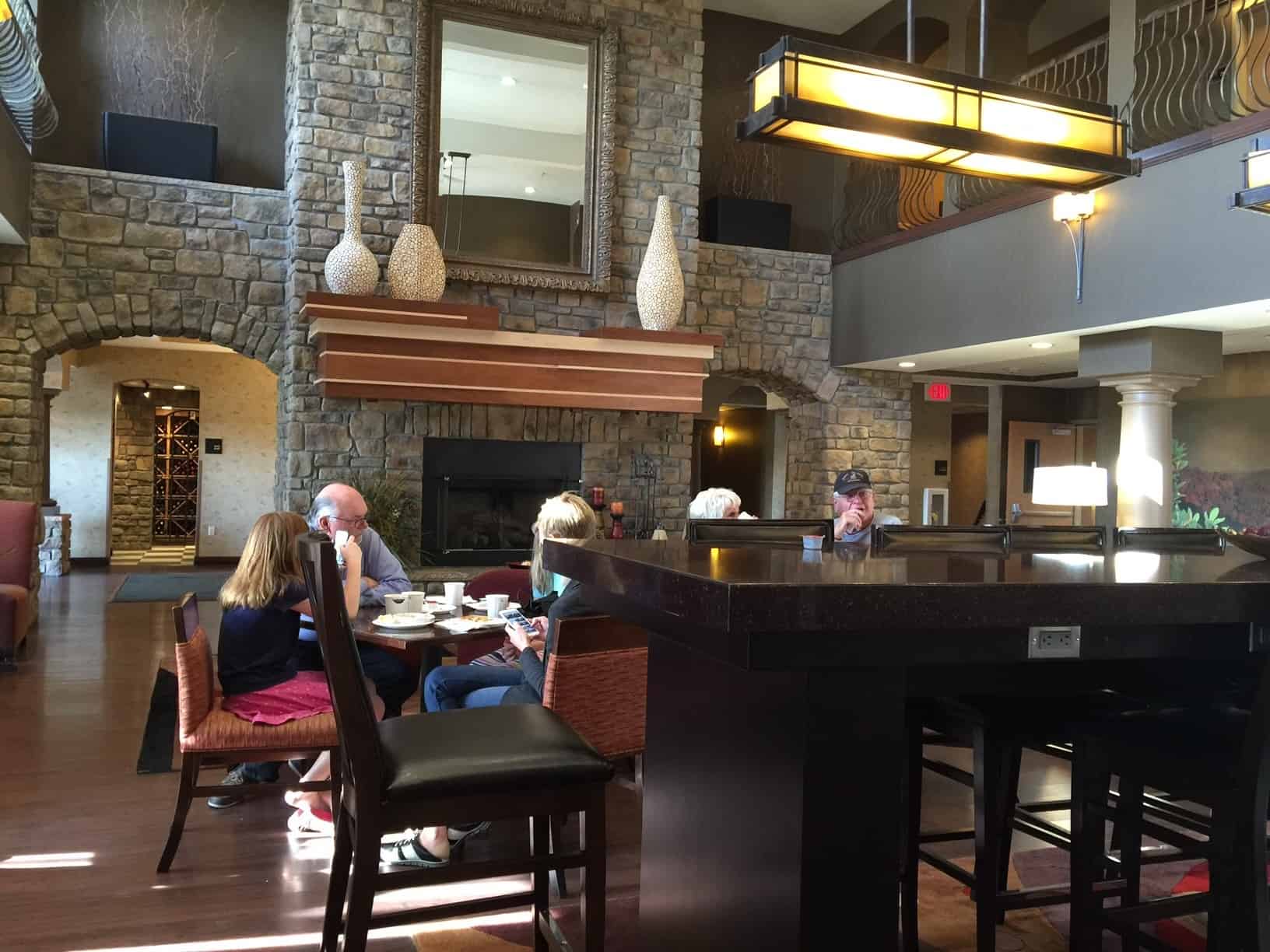 Everything about our room was great: sparkling clean, comfortable bed with dawn pillows, good quality bed sheets, nice kitchenette. Bathrooms are spacious, with very modern decor and a generous amount of toiletries.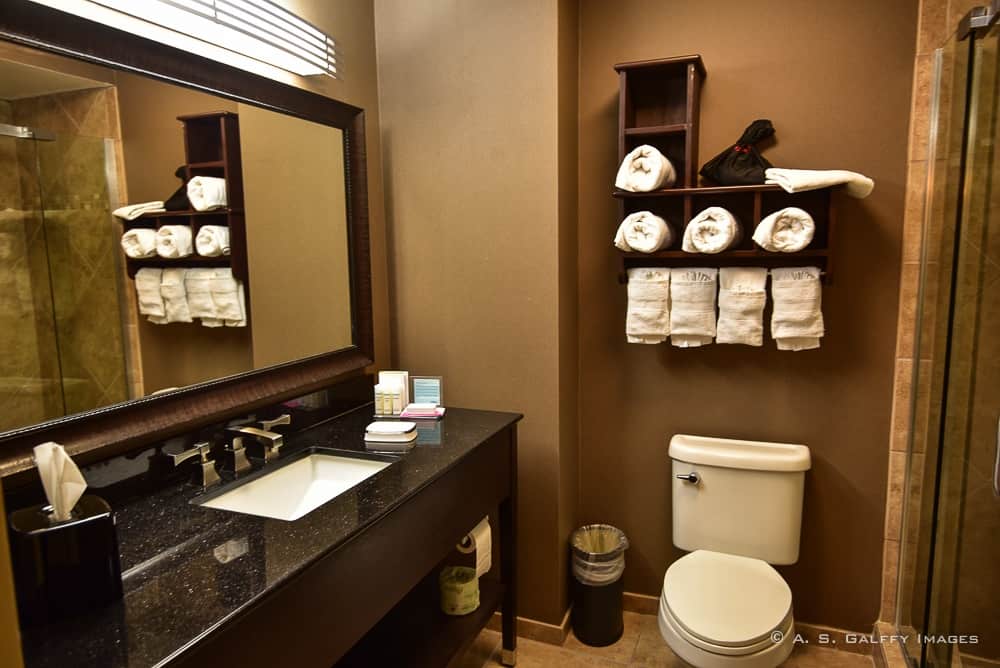 Common areas were extremely clean too, from the swimming pool, to the gym, the business center and the beautiful sitting area. You may attribute this to the newness of the building, but this property is definitely a step up from what I'm accustomed to in Hampton Inns.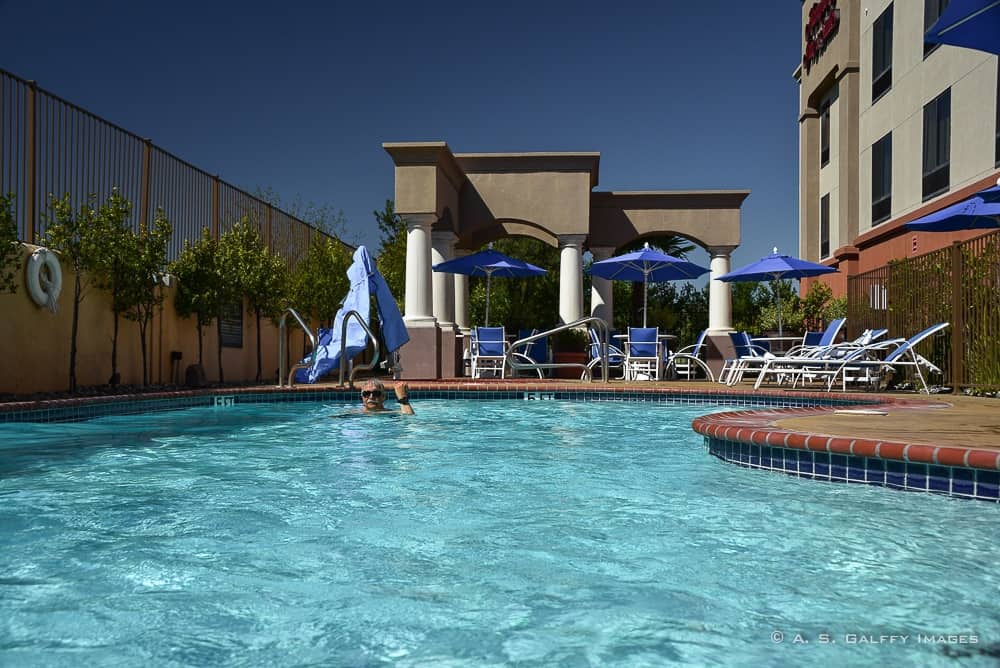 The icing on the cake is their wine hour, offered Sunday through Thursday. But is not just any 'wine hour.' It's wine tasting from a local winery and a different one each day! Wine hour also includes cheese and crackers. Also another plus for this hotel is its proximity to downtown Paso Robles and even to Hearst Castle, which is only about 40 miles away. Great all around expierence, thank you very much for making our stay pleasant and comfortable. Hope to return sometimes in the near future.
Disclaimer: My stay at Paso Robles Hampton Inn was complimentary, as part of a press trip to Paso Robles wineries. The opinions expressed in this article are my own and have not been in any way influenced by my free stay.