Getting to Paso Robles by Train
'Is this the train for San Luis Obispo?' 'Yes ma'am', the conductor replied. So I grabbed my suitcase and rushed towards the front railcar. Anticipation always plays an important part in my travels. But I was feeling no excitement or anticipation that morning when I boarded the train for my Paso Robles media tour.
As the train was passing through the small towns along the Pacific Coast, I tried to visualize how my next three days were going to unfold. A group of eight travel journalists brought together from all over North America to be given a "snapshot" look at the region. So there was going to be food and wine and then more food and more wine, then food again… What a bore!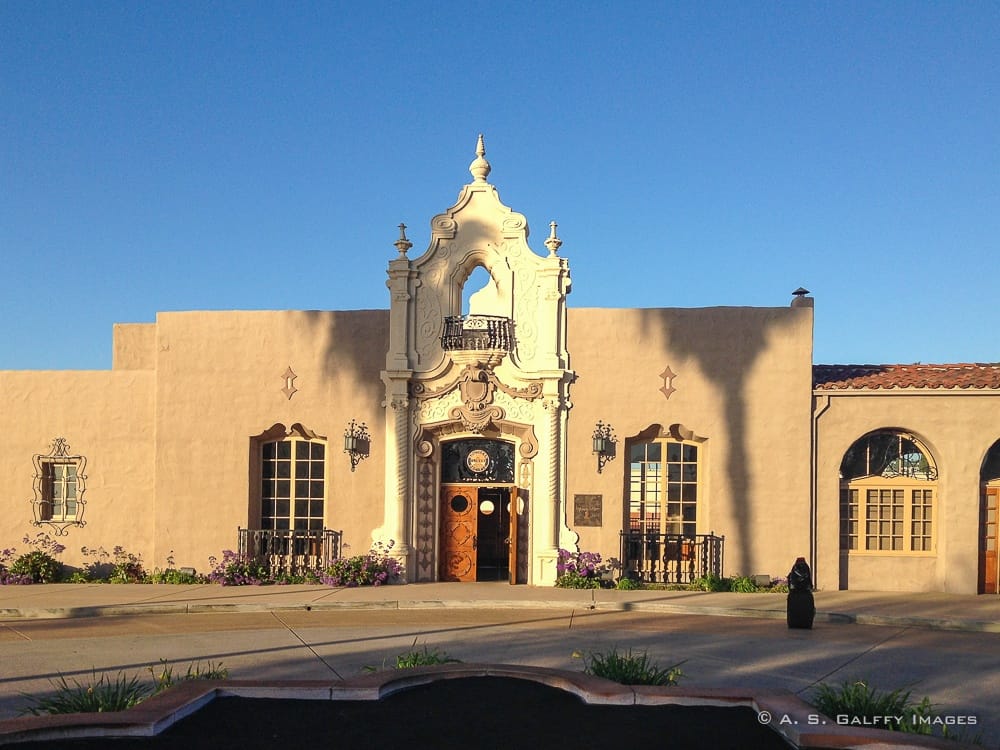 I drove around this area so many times before on my way to more exciting destinations. Like San Francisco, or Carmel. Yet, I never thought that Paso Robles would be worth a little detour. But I was wrong!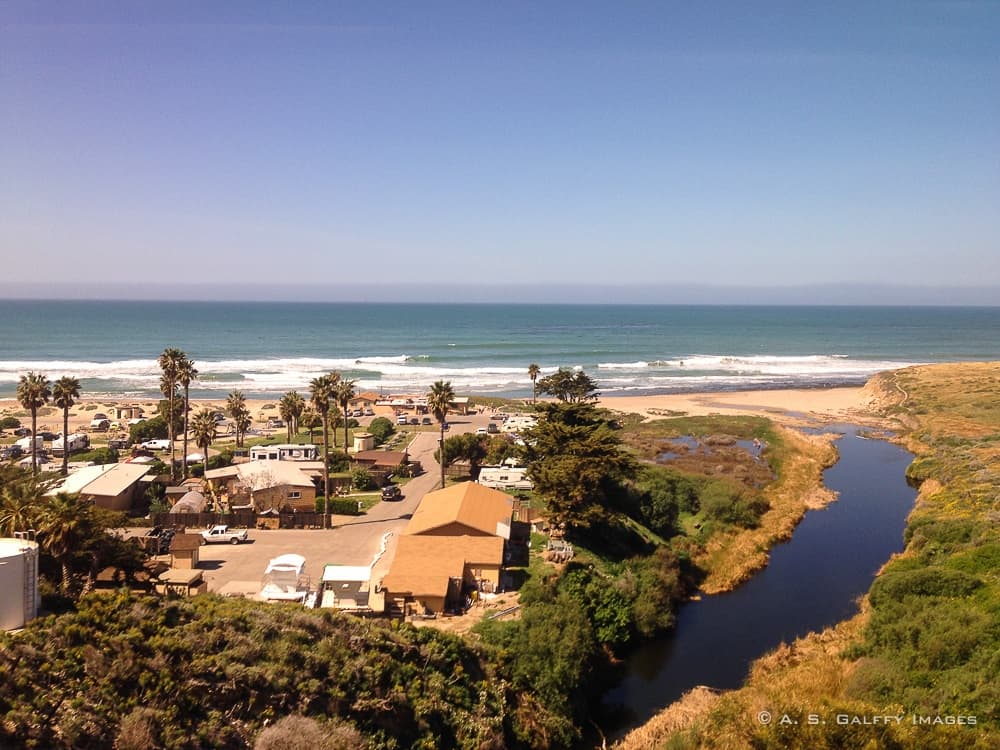 Where is Paso Robles?
Paso Robles (americanized by the locals as PA-so RO-bulz) is settled in San Luis Obispo County, about midway between Los Angeles and San Francisco. Its ideal location –close to the to mountains, beaches and the desert – offers the perfect blend of relaxation and excitement.
The downtown area is lined with quirky shops, nice hotels, and historic buildings with styles from from Victorian to Mexican adobe. Most of them have been turned into boutiques, art galleries, restaurants and bars.
The area's ideal climate makes Paso the perfect place for grape growing. At the beginning of the 19th century Paso Robles was already in the wine making business, but it had a hard time competing against its further north neighbors, Napa Valley and Sonoma.
In the last several years however, tiny wineries began making a big splash in Paso showcasing their exciting, experimental wines and promising to turn the area into the new Napa. Today, Paso Robles it the fastest growing viticultural area in California.
Exploring Paso Robles's Best Wineries
On my first night in town I checked into the Hampton Inn & Suites, then joined the rest of the group for a gourmet dinner at La Bellasera Restaurant. Later on that evening we've got our first taste of the local wines at a small wine bar/retailer tucked away in an alley of the downtown. Larry, the owner, welcomed us at the door.
"We are called Taste in the Alley because our front door is located on an alley connecting Pine Street with Park Street" he explains, pouring six one ounce pours for each one of us. "Our wine flights are tailored to your tastes from our open bottles. Don't like a pour? No problem! We will replace it with another choice," he adds with a smile.
Exploring Paso Robles's wineries was one of the most exciting activity on this trip. Each day we visited a new winery and heard stories of sometimes humble beginnings.
"My husband fell in love with this area while he was still in college" says Monica Villicana. She and her husband, Alex, later got married and began planting their own vineyard in Paso Robles. "We both had day jobs in Los Angeles, but commuted to Paso every week-end to care for our vineyard," she gushes over pours of his grape-based vodka, gin, and limoncello.
Each year the Villicanas –now full time residents of Paso– farm and harvest their own grapes. Re:Find Handcrafted Spirits is the result of their efforts and desire to use the surplus grape juice from the annual fall crush. They also obtain juice from many of their neighbors.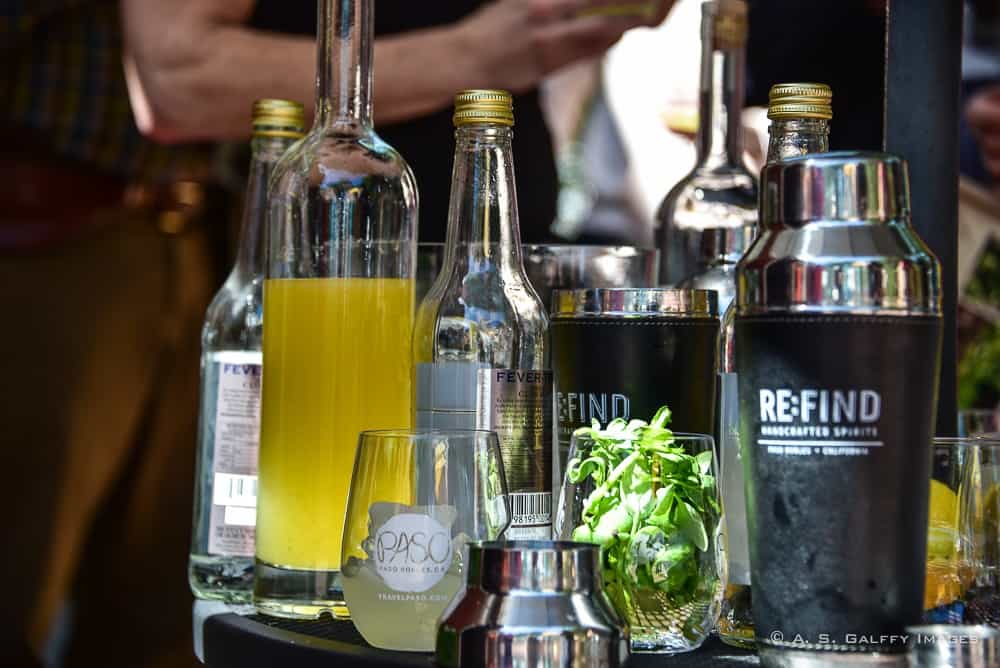 But Paso Robles is not just about the wine. Although there are now more than 250 wineries in the region and over 26,000 acres of vineyards, the area is also ideal for agriculture. Paso Roble's unique topography provides a wealth of organic fruits and vegetables, as well as grass-fed beef, artisanal cheeses, locally grown and pressed extra virgin olive oil. Also, the town's proximity to the ocean supplies an abundance of fresh fish and sea food.
As it appears, Paso is not only a wine lover's paradise, but a food lover's heaven as well. A true Garden of Eden! There are farms galore and many of them are open to the public for everything, from oil tasting and tours, to cheese making and even lodging.
Best Organic Restaurants
Paso Roble's restaurants are equally exciting to explore. Our first morning started with an incredibly tasty breakfast at Thomas Hill Organics Bistro. "We kind of fell into this business accidentally" says Debbie Thomas, the owner of the restaurant. "We just wanted to relocate to a more peaceful place and one day we found this charming spot and jumped on the opportunity.
Within two weeks we made a decision: We were opening a restaurant." Thomas Hill Organics serves only organic, regionally produced food, grass-fed beef, lamb, and fruits and vegetables straight from the nearby farmers. Oh, and yes, their food was outstanding!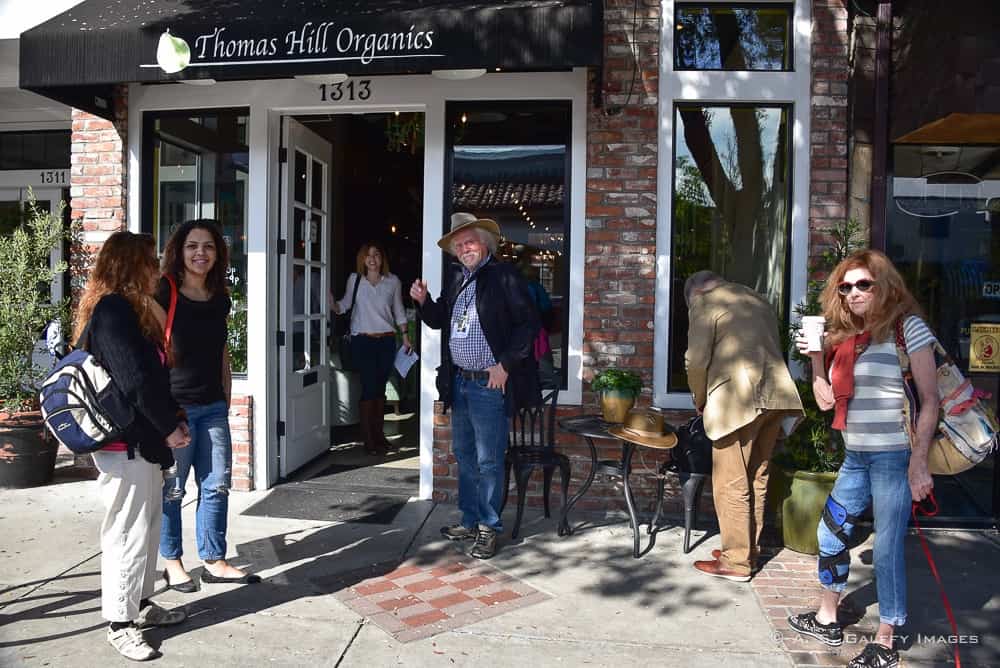 In the afternoon, we have been invited to tour Tamara Clifford's Rancho Dos Amantes, a unique and enchanting farm, totally hidden away from the hustle and bustle of the busy urban life.
"It all started with the idea to get away from it all," explains Tamara, a middle age woman burned by the Californian sun. "Jeff and I fell in love with California's central coast 20 years ago, sold our property in the city and bought this piece of land in Paso Robles's wine country."
They worked hard, expanding from a small hive of bees to raising chickens and goats and a fully developed working farm. In time, they transformed the existing grounds completely and turned them into a gorgeous property with a fruit orchard, a vegetable garden, a rustic outdoor kitchen and a barn. The Cliffords have also built three fully furnished casitas for guests who want to enjoy a few days away from the crowds, or for weddings and special events.
Meeting the Farmers
Our day at Rancho Dos Amantes was the highlight of the trip: meeting farmers from around the area, hearing their stories, tasting the fresh local cuisine, enjoying the bucolic setting and magnificent views of the rolling hills of the central coast. We even got a lesson in planting and growing veggies.
In the evening, we enjoyed a vegan meal served in a very unique setting: a school bus! Ddekkabus is the newest 'bistro' in town that gives a whole new meaning to the eating experience. Taking the bus to the farm for dinner? It doesn't get much better than this!
A Bike Tour Through the Vineyards
But what's a food and wine-tasting trip without a little excitement? On our last day in Paso Robles we've got to hop on bikes and take a guided cycling tour through the Shale Oak Winery. Now, I have a confession to make: I am not a big fan of biking.
I used to ride my bike to work eons ago, but in the past 20 years my rear end didn't touch the saddle too often. Although many active Boomers consider biking a recreational activity that is a little easier on their body, I don't share their conviction. So we could safely say I was a little unprepared for the challenge.
But it was fun (aside from my bad fall halfway through the ride.) Our hosts at Paso Bike Tours were extremely gracious and knowledgeable, making this an interesting experience.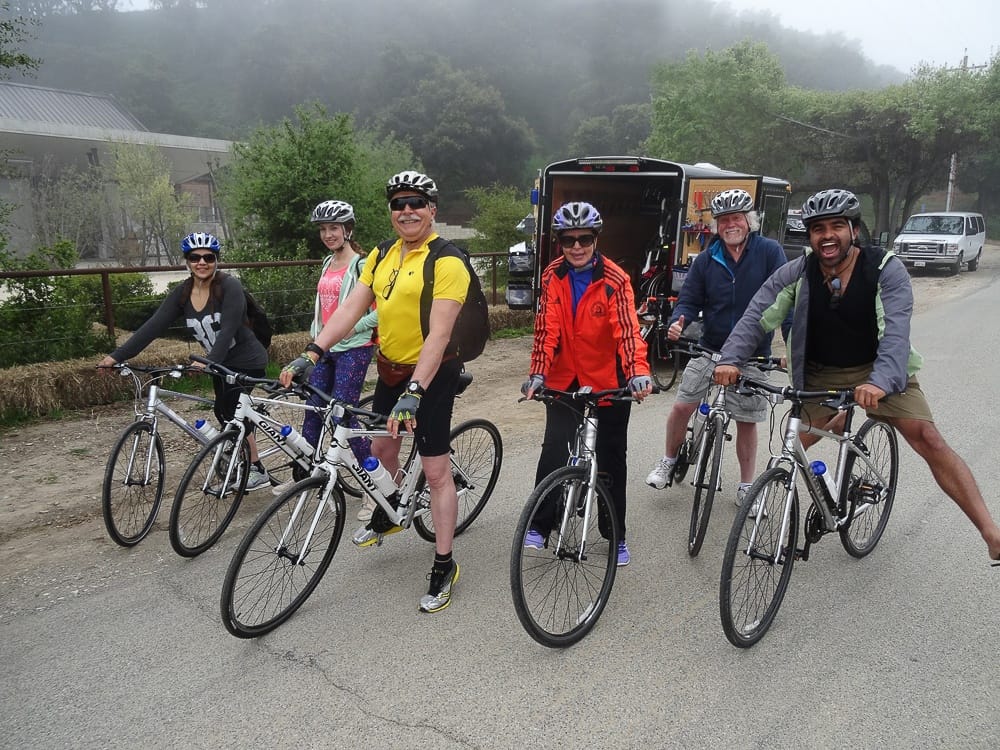 A Final Note
Our media trip to Paso Robles was more than just a food and wine-tasting escapade. It was an educational and eye opening event. My goal for this trip was to enjoy the journey as much as the destination and it was remarkably easy to fall in love with the area's warm and colorful spirit. 
Strolling through the downtown, visiting the wineries, tasting the olive oil and the local food convinced me that Paso Robles is more than just a land of cattle grazing on the hills. It has become one of California's most exciting wine regions and travel destinations.