Skansen Museum is one of Stockholm's biggest attractionsLocated just a short 30-minute walk from Stockholm's city center, on the island of Djurgården, Skansen is the oldest open-air museums, showcasing houses and farmsteads from every part of Sweden.
A Brief History of Skansen Museum
Skansen Museum was Arthur Hazelius's dream to show the way of life in Sweden before the industrial era. Between 1833 and 1901 he purchased 150 historical Swedish buildings and relocated them to Stockholm's Djurgården Island.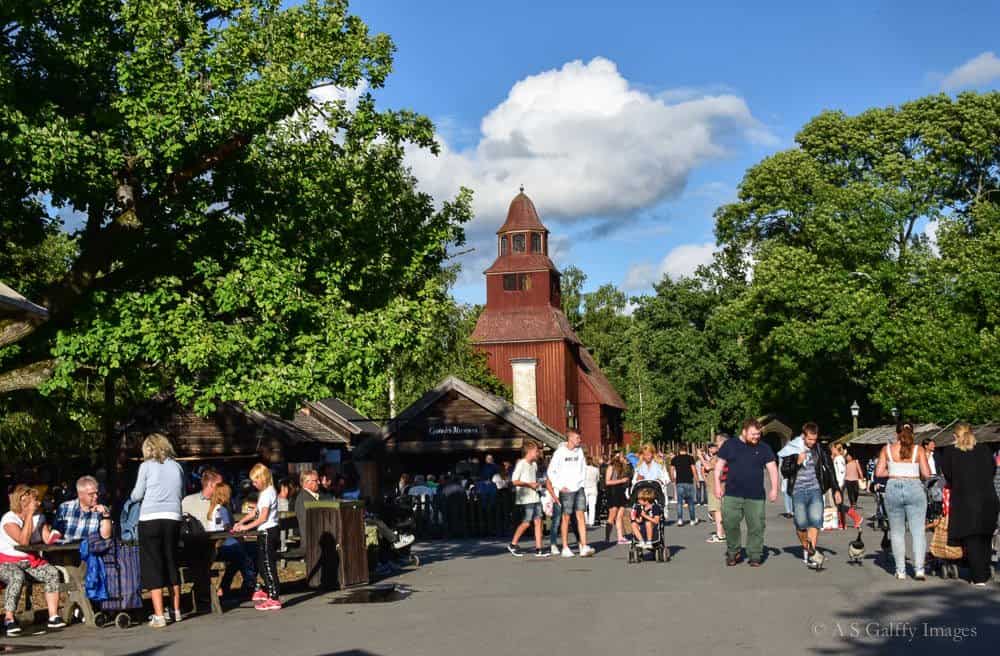 The buildings came from all over Sweden and were carefully reconstructed to give visitors a good idea of how people used to live some centuries ago.
What to Expect at Skansen Museum
Inside the museum, you can see a full range of Swedish life from a manor house to a farm, a glass blowing shop, a blacksmiths shop, or a bakery.
This 75-acres park is basically a living village animated by real-life people reenacting the traditional household tasks, crafts and work in the Swedish villages.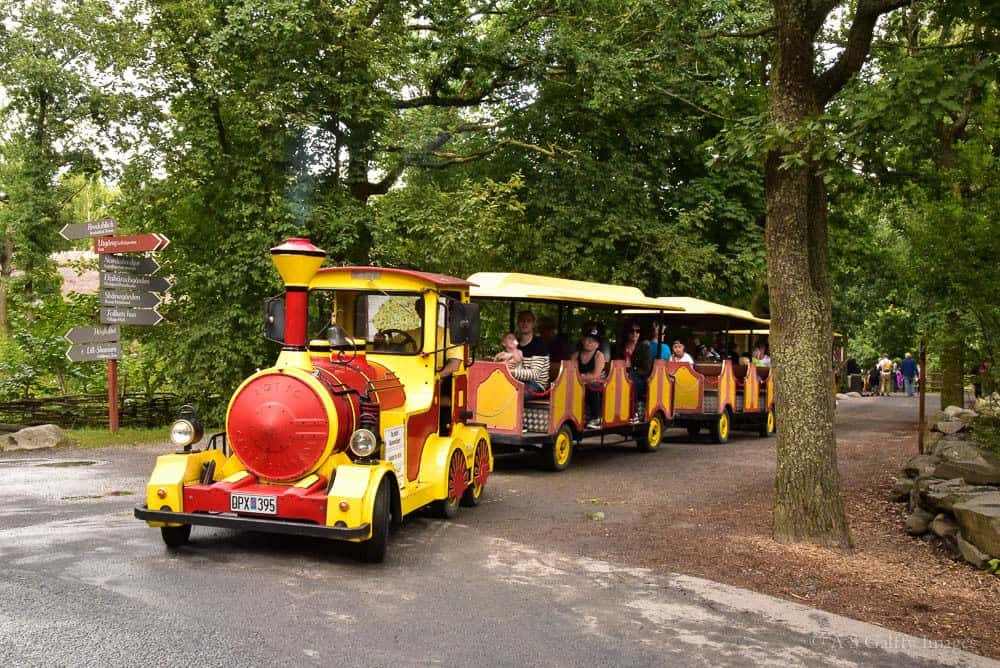 Skansen also has a pretty large zoo where you can find around 75 Nordic animal species. Among these are brown bears, wolves, elk and native breeds of horses and sheep.
The enclosures are pretty big and try to imitate the animals' natural habitat. Lots of tranquil spots to sit and enjoy the animals. There are many exotic animals, such as snakes, crocodiles, baboons and parrots.
Summer Celebrations at Skansen
In summer there are many Swedish traditions celebrated here, like Walpurgis Night, Midsummer, as well as folk dancing and concerts. In winter there they set up Christmas markets here, a tradition that has taken place annually since 1903.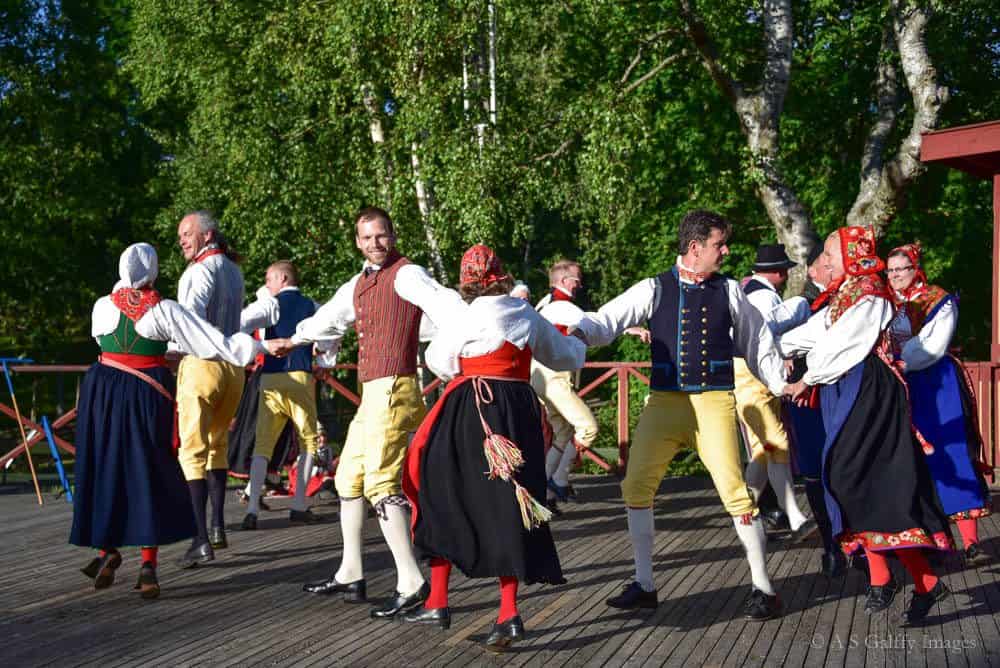 Skansen open air museum was my favorite place in Stockholm. It is not only very diverse and entertaining, but it also has an incredible view of Stockholm. It's a great for families as there are many attractions for children, but anyone interested in Swedish history, architecture arts and crafts can spend a beautiful day here too.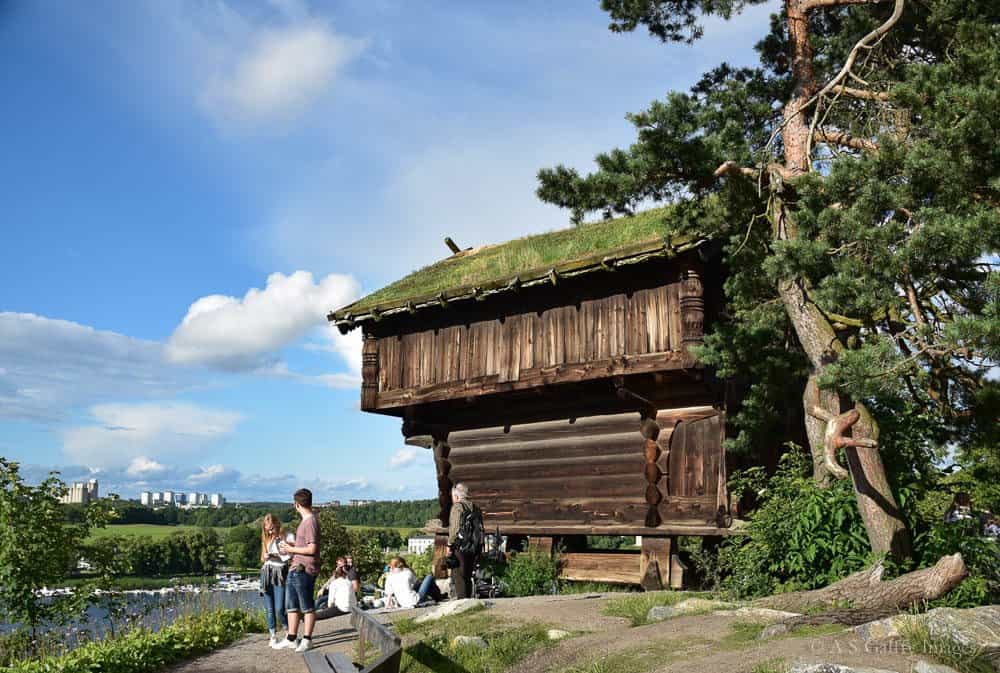 Practical Information for Visiting Skansen Museum
Skansen Museum is located on the Museum Island, the island of Djurgården, which you can access by bus(67), tram (7) or ferry. Skansen is close from the city center, getting there by foot is nice walk alongside Stockholm waterfront.
Skansen is a huge place, so make sure you take the entire day to enjoy everything. Also, bring comfortable shoes, lots of water if you visit it in summer.
There are a few restaurants and food stalls on the premises if you want to have some lunch, or you can bring a picnic.
READ NEXT: Day Trips from Stockholm
Admission Prices and Opening Hours
The Museum is open year round from 10 am to 5 pm. The hours of operations may change depending on the season, so for the most accurate information you should check their website.
Admission price is 220 SEK for adult ticket and 200 SEK for senior/students. Children under 4 years old are free.