The Medieval Citadel of Sighisoara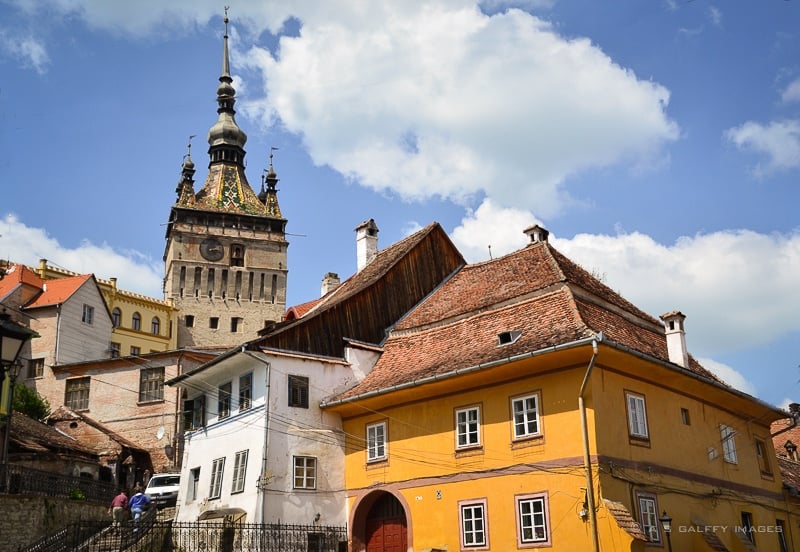 The first thing that comes to mind when you hear about Romania is most likely Transylvania, and the legend of Dracula. But aside from the legendary figure of Vlad the Impaler, Transylvania is home to some of the best preserved medieval towns in Europe, like Brasov, Cluj, Târgu Mures, or the Historic Center of Sibiu.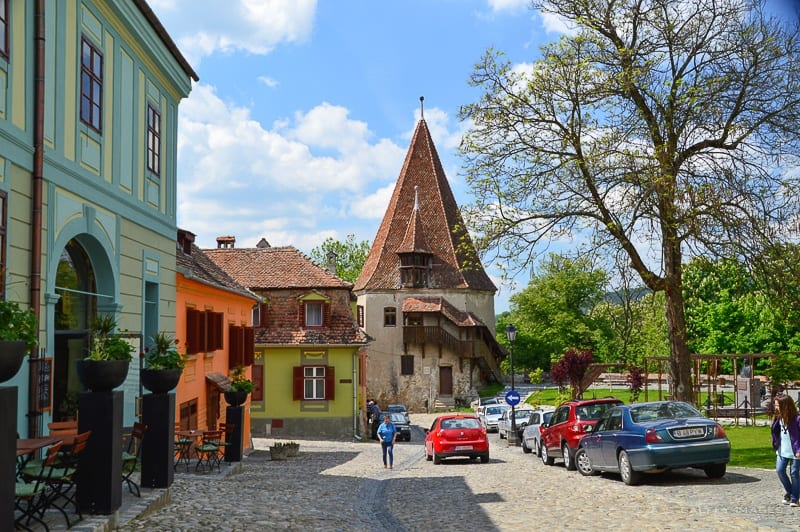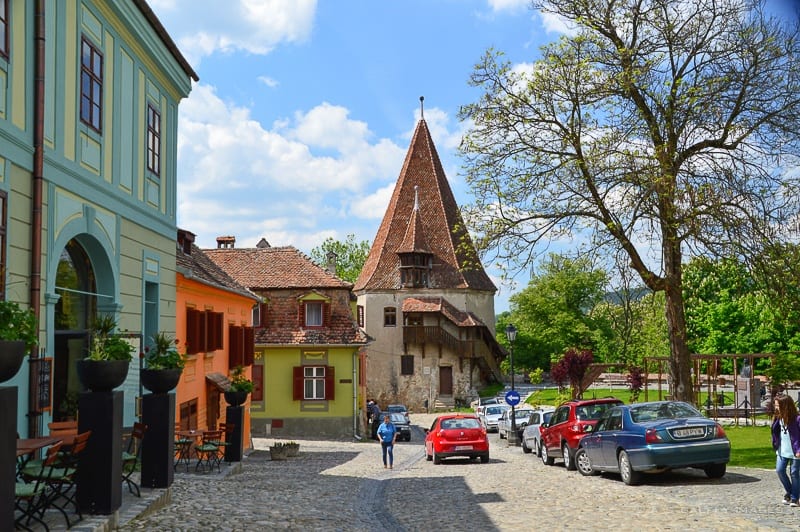 One of this is the Medieval Citadel of Sighisoara that lies on a steep plateau overlooking the Tirnava river. The medieval town was built in the 12th century by Saxon settlers. Because of its strategical position – up on the City Hill – the settlement acted as protection against Tatars and other invaders. The inhabitants were craftsmen and merchants organized in powerful guilds. Each guild was responsible for the construction of a tower and its defense.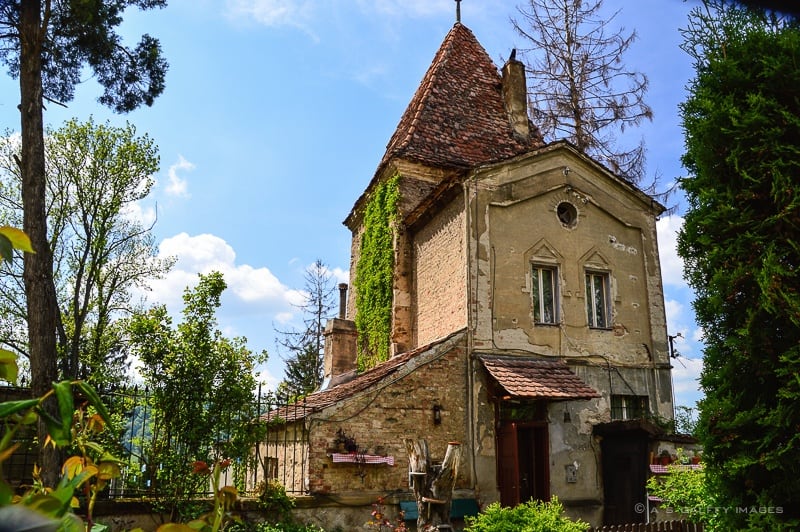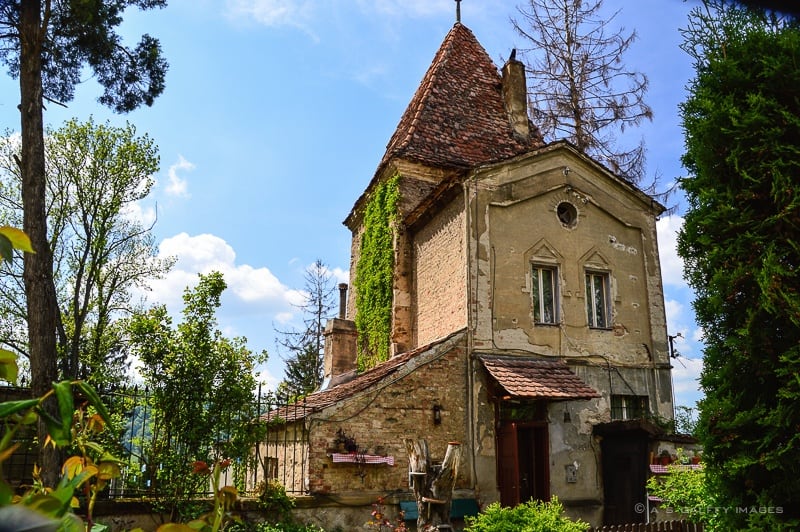 The towers were named after the crafts, like the Tailor's Tower, or the Boot-maker's Tower. 9 of the 14 towers still exist today, but the Rope-maker's Tower is the only inhabited one of the nine that were preserved. The most impressive of all is the Clock Tower that dominates the three squares of the historic center. The sixty four meters tall building was once the meeting place of the town's council.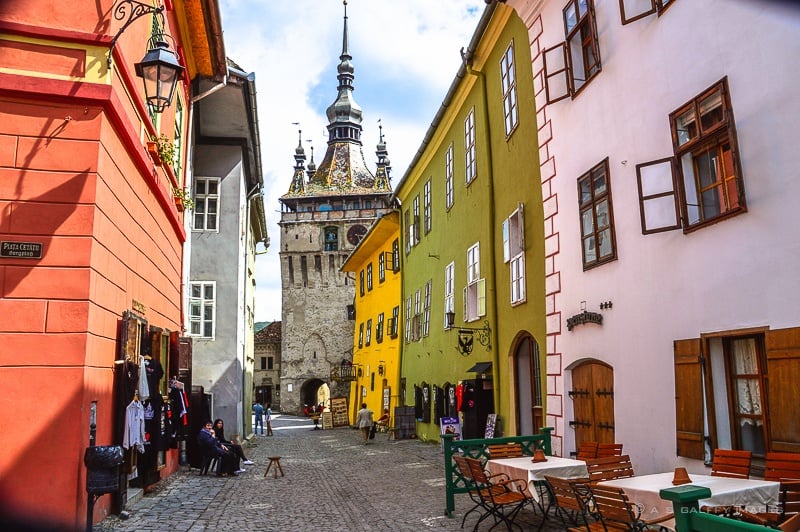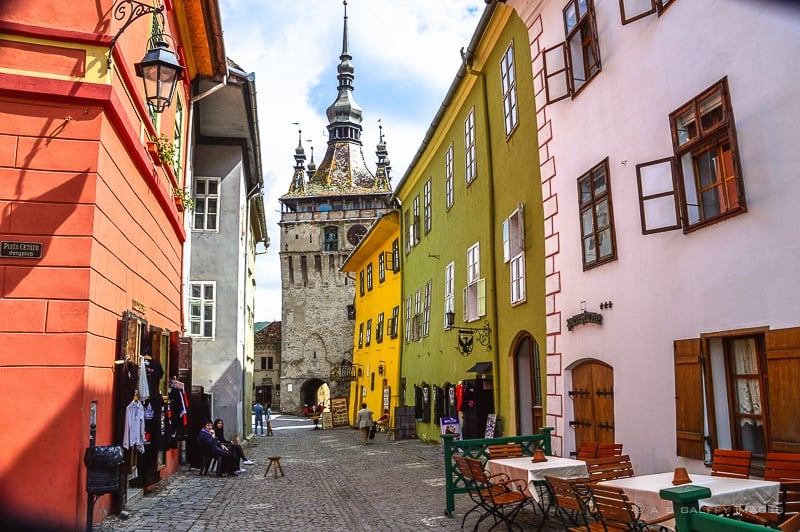 The clock has two big dials (one on each facade of the tower) each with a group of wooden figurines that are moved by the clock's mechanism.Today the tower plays a special role as the symbol of Sighisoara.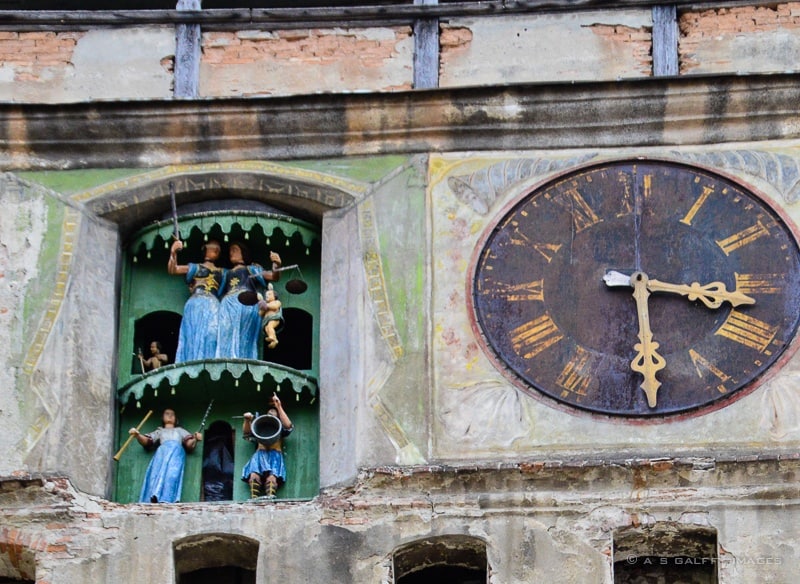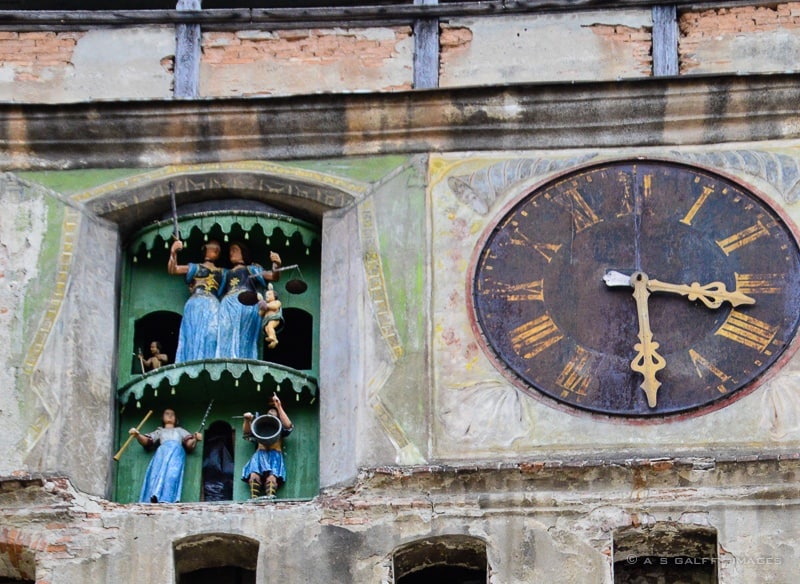 The historic center still maintaines its medieval layout, with narrow streets and closely aligned rows of houses. Most of the houses are simple homes of craftsmen, built from stone or brick, covered in colored plaster and topped with tiled roofs.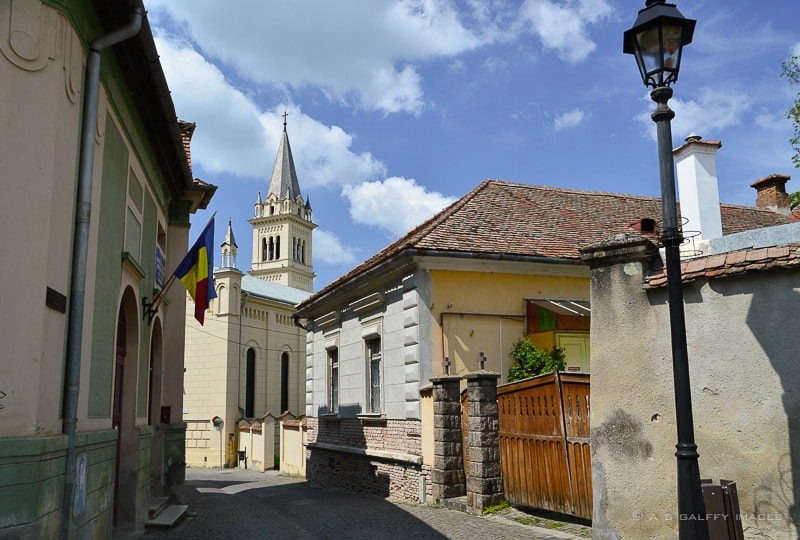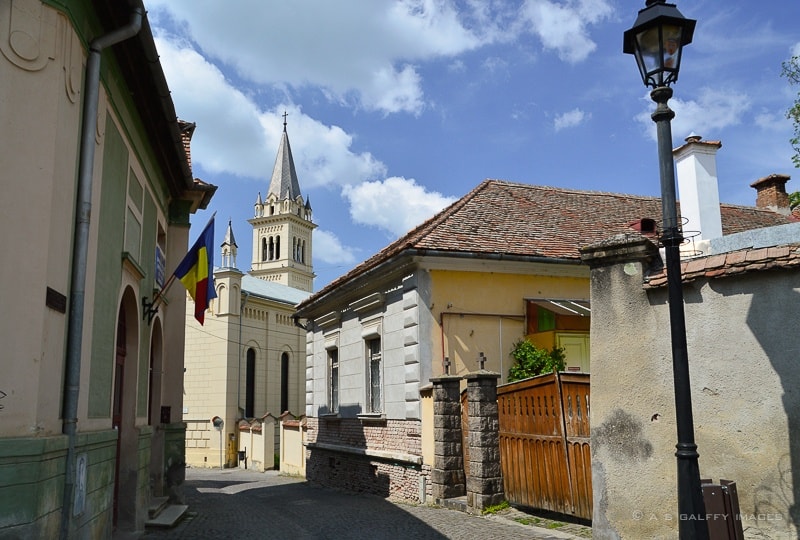 An important attraction of the town is the house of Vlad Dracul, the father of Vlad "the Impaler" (a.k.a. Dracula). A wrought-iron dragon hangs above the entrance. Vlad Dracul was a knight of the Order of the Dragon, thus being given the name Dracul (which means "Devil" in Romanian). Allegedly this is the place where Vlad Tepes "The Impaler" (Dracula) was born. The house, now hosting a restaurant and a small museum, is located in the Citadel Square, close to the Clock Tower.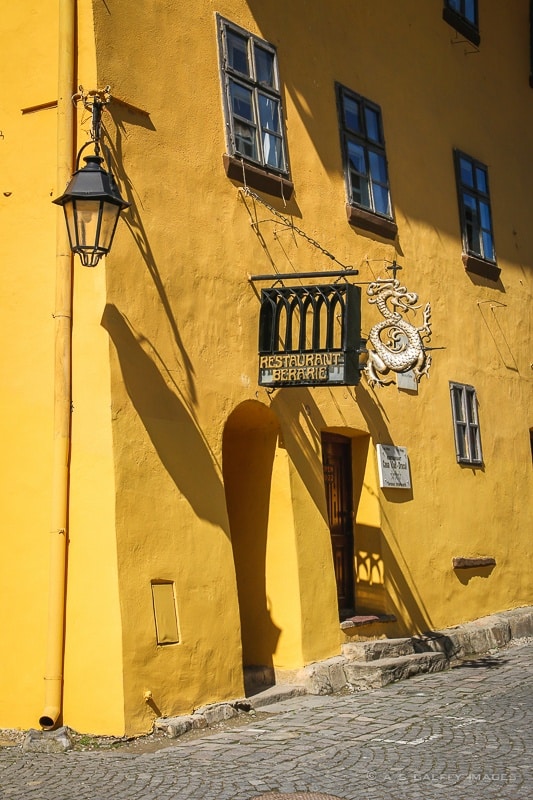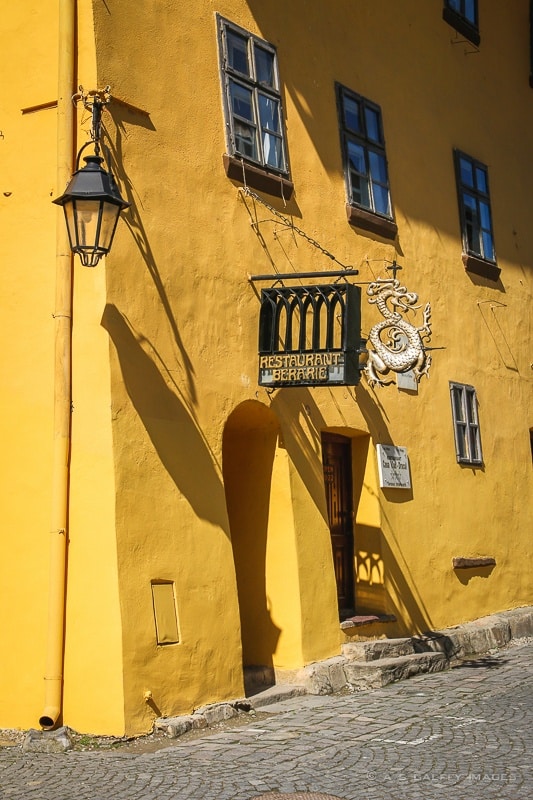 I found particularly interesting the long covered wooden staircase that leads up to the Church on the Hill. The Scholars' Stairs, as it is also called, was built to cover schoolchildren and churchgoers from the rain. The staircase has 175 steps.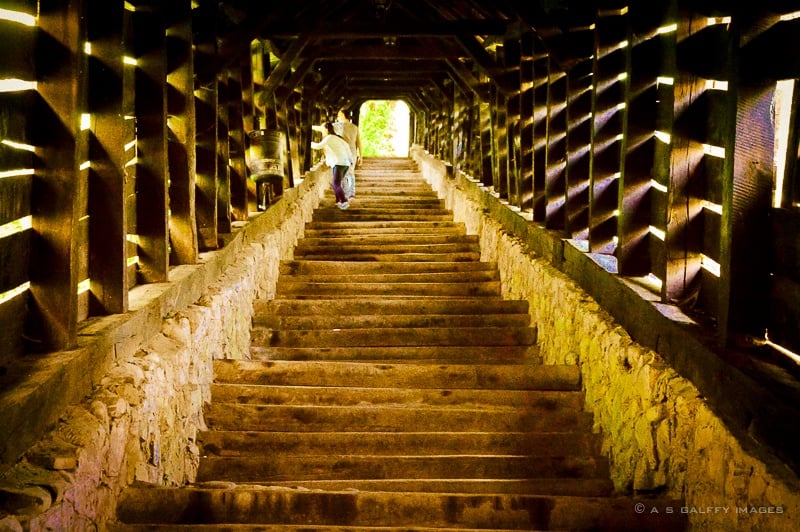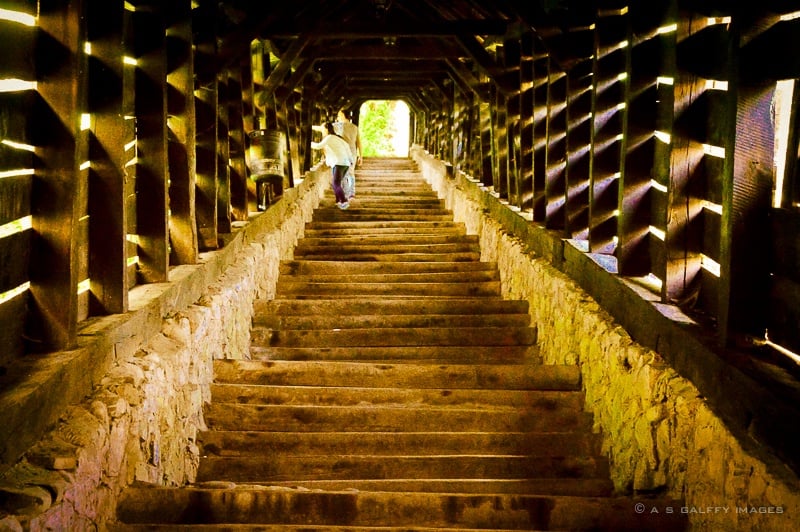 Sighisoara still stands today as one of the most beautiful and best-preserved medieval towns in Europe. In 1999 the town became part of the UNESCO world heritage.