The Weekly Postcard: The Blue Mosque, Istanbul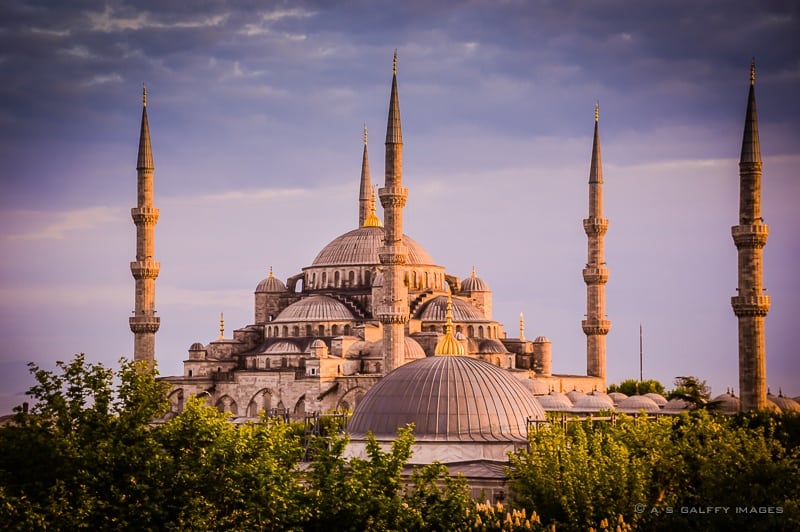 This week's postcard features the Blue Mosque in Istanbul,  one of my most favorite edifices and one of the greatest architectural achievements ever. The mosque has a distinctive exotic silhouette, with an ascending system of domes that form very elegant curves. The  mosque's elegant silhouette is breathtaking, particularly after dusk, when it is illuminated.
      The Blue Mosque – probably the most visited  mosque in Istanbul –  was build between 1609 and 1616  during the rule of Ahmed I who set out to build a monument that would rival and even surpass the nearby Hagia Sofia in grandeur and beauty. The Sultan built 6 minarets for the Blue Mosque, but was criticized for being presumptuous, since this was the same minarets number as at the mosque of the Ka'aba in Mecca. He overcame this problem by ordering a seventh minaret to be built at the Mecca mosque.