Vienna is one of the oldest and most beautiful cities in Europe, just perfect for a long weekend trip. Although packed with attractions, Vienna's city center can be easily explored in 3 days with some good planning. With that in mind, I've put together an itinerary that will help you see most important attractions in Vienna on a self-guided tour.
How to See Vienna in 3 Days
It's difficult to see all that Vienna has to offer in just 3 days. Besides the well known sites and landmarks there are a lot of weird things to see in Vienna if you have more time. However, by following the itinerary below, you'll be able to explore all the attractions in Vienna's historic center and some of the landmarks a little further out.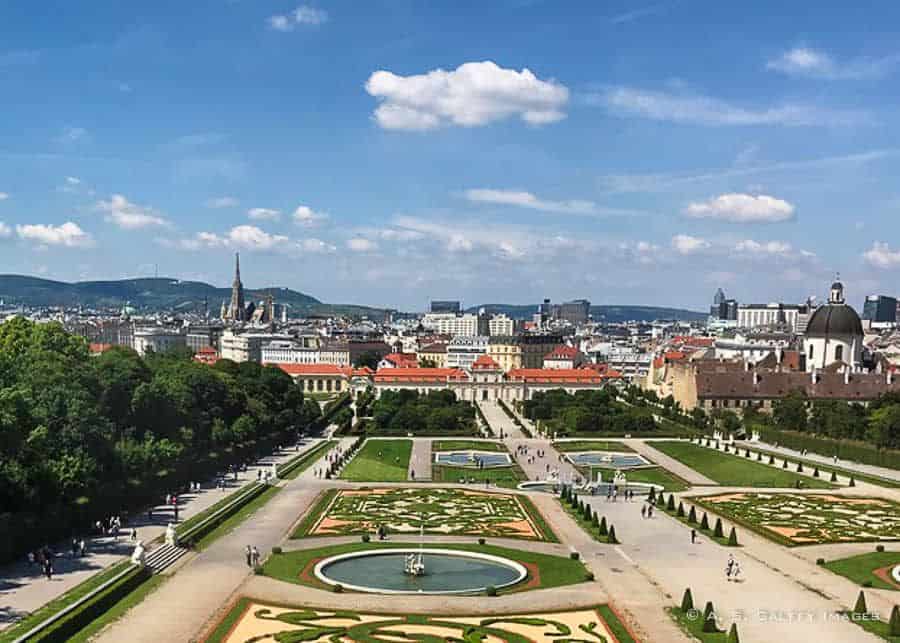 Day 1 in Vienna
Votive Church (Votivkirche)
Start your 3-day visit with a tour of the Vitivkirche, one of Vienna's most beautiful churches. Votive Church sits right at the edge of Vienna's historic center, on Ringstrasse.
Votivkirche was erected by Archduke Ferdinand Maximilian following an assassination attempt against his brother, Emperor Franz Joseph, in 1853. The Archduke's initiative was to raise funds for erecting a church in thankfulness to God for saving the Emperor's life. Funds for construction came from the entire Empire.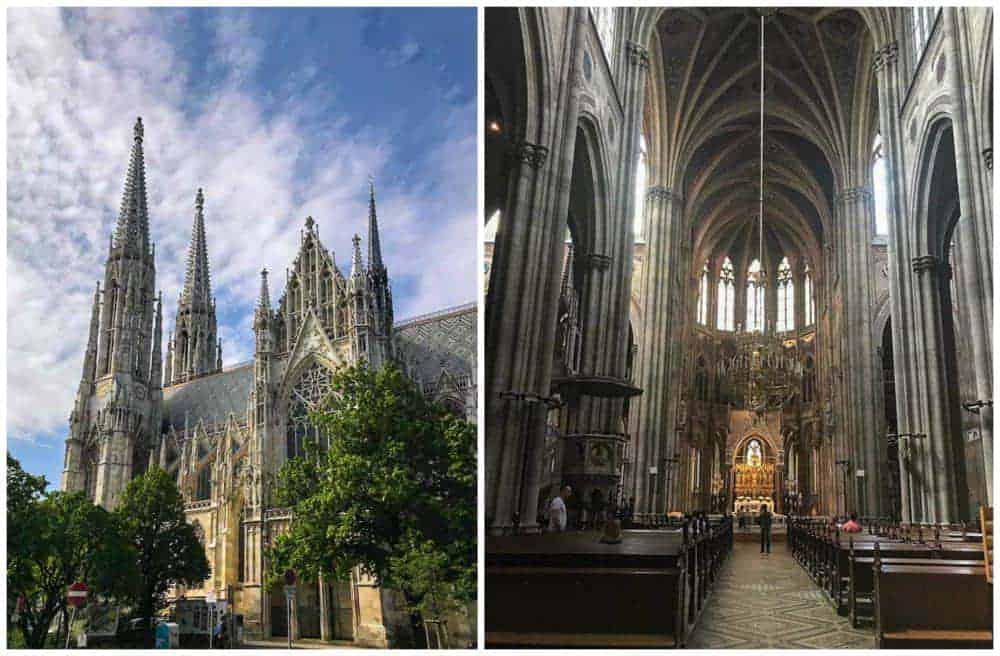 Rathaus (Vienna City Hall)
As you continue down on Ringstrasse, you'll pass by the beautiful building of the City Hall (Rathaus). This is Vienna's most important non-religious building in the Neo-Gothic style. It is also the official seat of the Mayor and the meeting place of the City Council.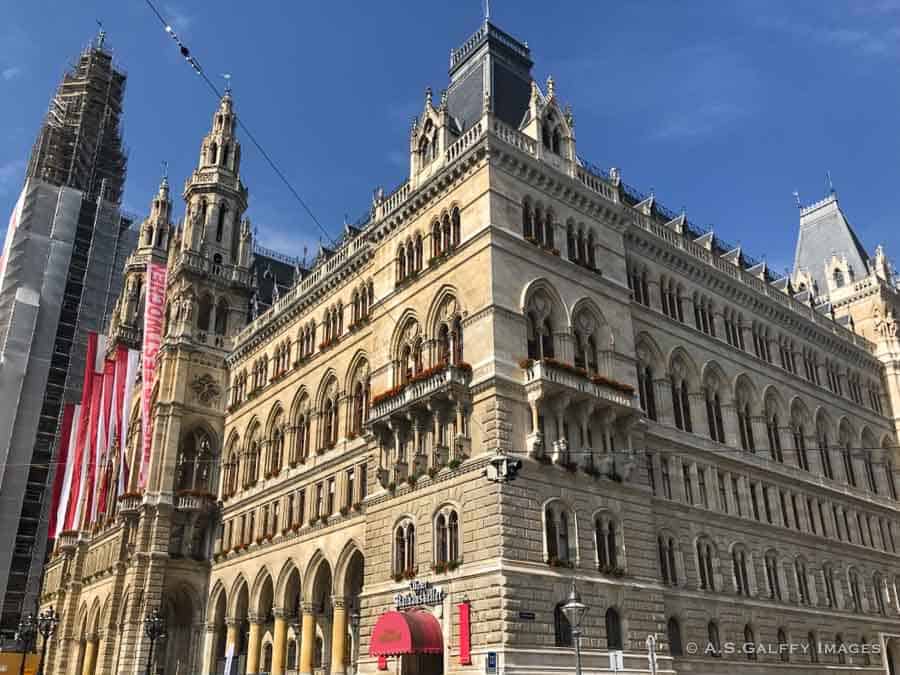 Vienna's National Theater (Burgtheater)
Across the street from the Rathaus, also on Ringstrasse, you'll see Vienna's National Theater (Burgtheater). This grandiose building was designed by Gottfried Semper, the same architect who designed Dresden's Opera House. Gustav Klimt created the ceiling paintings above the main staircase. If you are curious to step inside the theater and see Klimt's masterpiece, you can take a guided tour.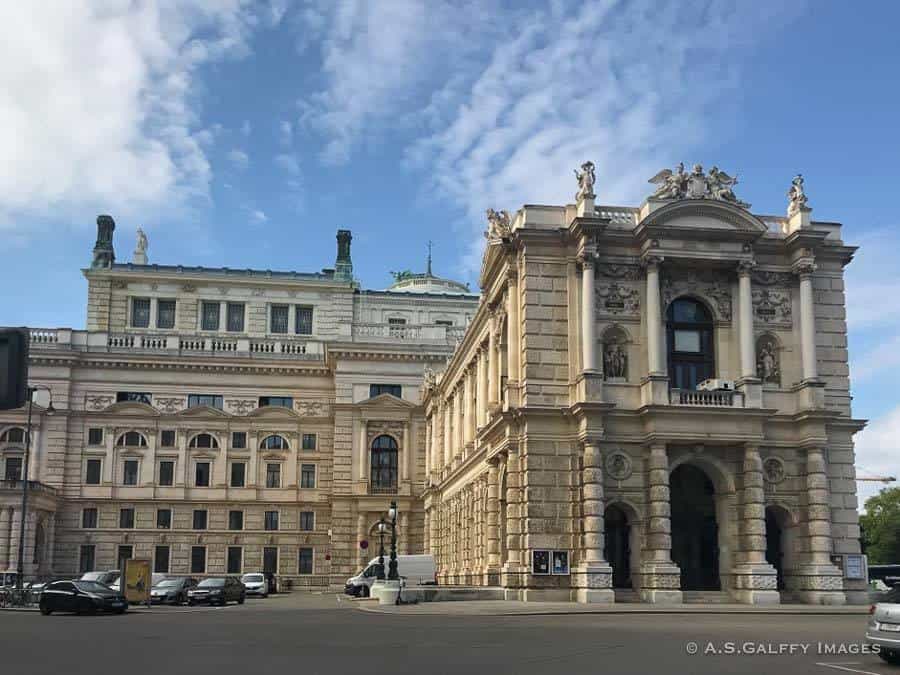 Volksgarten
Right next to National Theater is Volksgarten. This beautiful rose garden is part of the Imperial Palace, so if you continue walking through it you'll find yourself in front of Hofburg Palace. Volksgarten was built in 1823 over the city's old fortifications that were destroyed by Napoleon in 1809.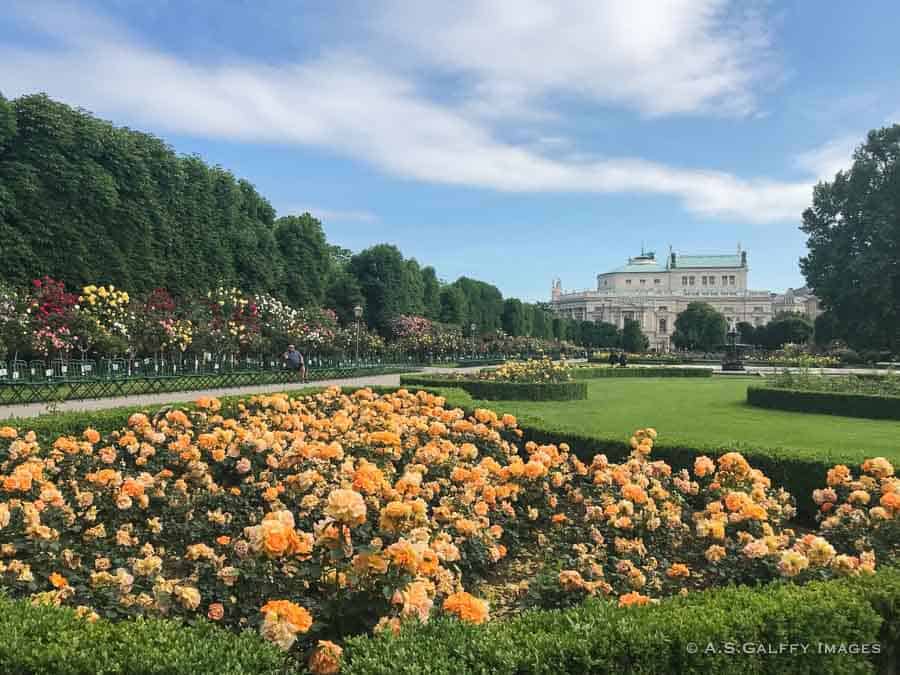 Hofburg Palace
The most impressive Baroque structure in Vienna is undoubtedly the Hofburg Palace complex. For centuries the Imperial Palace was the seat of the Habsburgs who ruled Austria until the end of the 1st World War.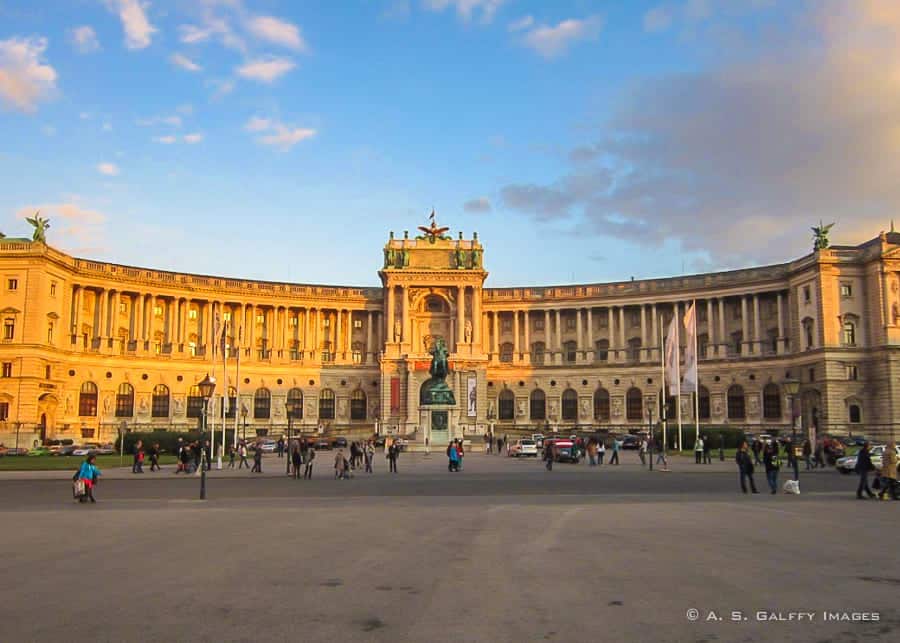 Every monarch who ever lived in Hofburg Palace made changes or additions to it. As a result, the palace complex displays many architectural styles, from Gothic to Renaissance, Baroque and Rococo.
Sisi Museum
Hofburg Palace is home to some great museums. My favorite was the Sisi Museum, which is part of a bigger tour that includes The Imperial Apartments and The Tableware Collection. All three museum are included in the same ticket, but you can choose to see only one.
Sisi Museum gives an insight into the unhappy reign and tragic end of Sisi (Elizabeth), Empress of Austria and Queen of Hungary. I always had a fascination with this brave woman, who was so much ahead of her time!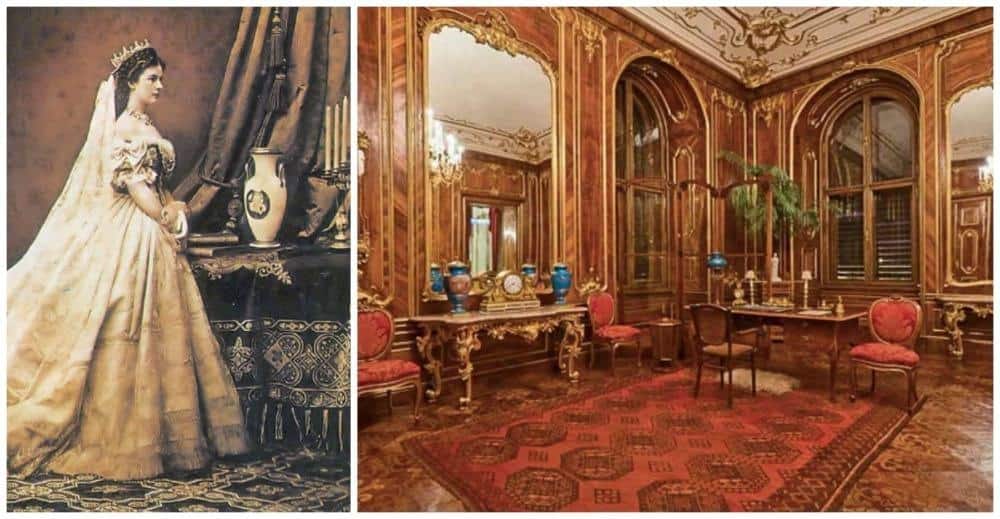 The Spanish Riding School
One of the biggest attractions in Vienna's historic center is the world-famous Spanish Riding School. For over 450 years, this equestrian school has kept classical equitation alive and promoted the haute école movements of classical dressage.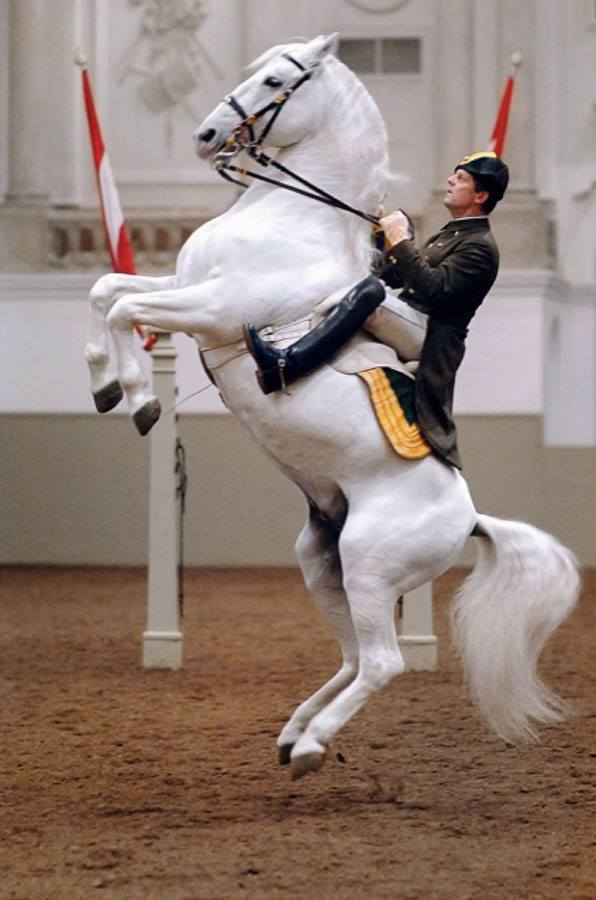 The art of haute ecole, or "high school," is now recognized by UNESCO as Intangible Cultural Heritage.
Watching the Lipizzaner stallions perform was one of the highlights of our trip to Vienna. Performances take place only on weekends, so it may be difficult to catch one if you only have three days in Vienna. However, you can see it all on a guided tour, which I definitely recommend. You'll learn about the history behind the beautiful Baroque structure of the Riding School and about the Lipizzaner horses. You also have the option to watch the 10 a.m. training session and see the horses perform some of their tricks.
Museum of Fine Art (Kunsthistorisches Museum)
Another outstanding museum that you can visit is the Museum of Fine Art (Kunsthistorisches). The building of the museum is a piece of art in itself which looks more like a palace than a museum.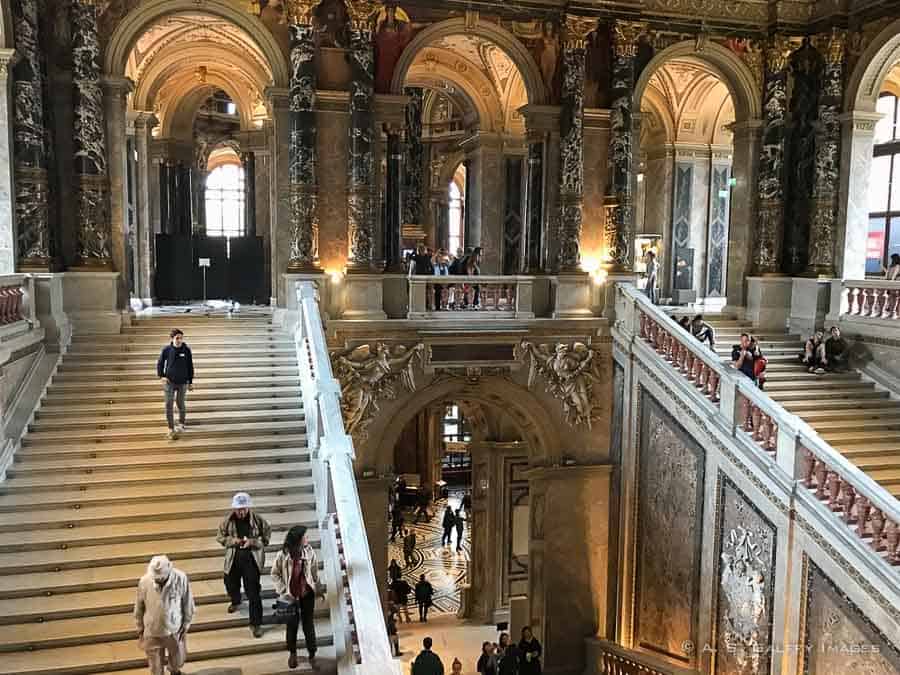 One of the most impressive parts of the museum is the Egyptian and Near Eastern collection which displays more than 17 000 objects date from a period of almost four thousand years. It truly rivals the one at British Museum in London.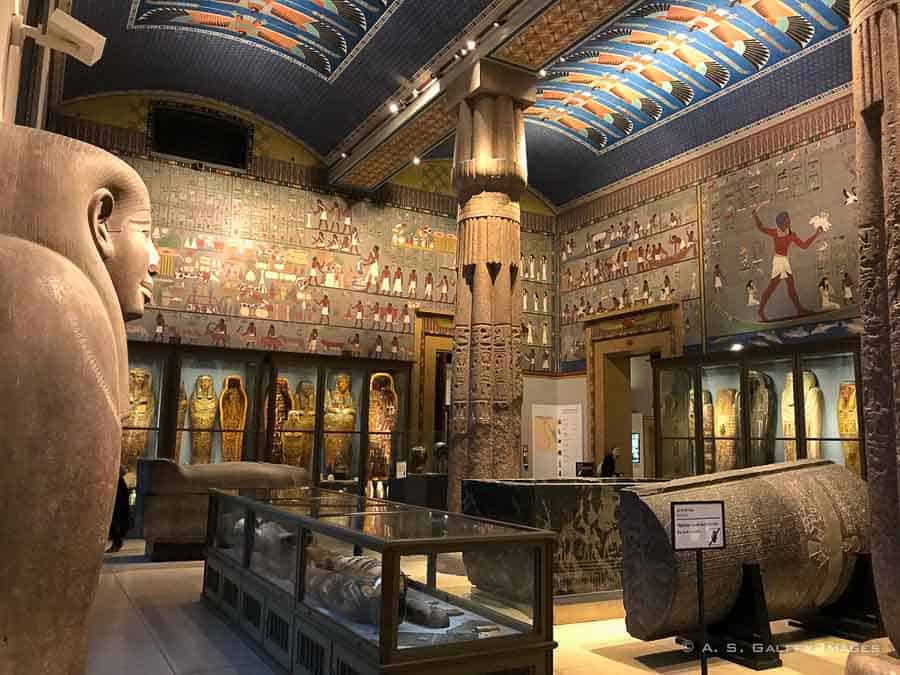 Kunsthistorisches Museum is best known for its large collection of paintings by Pieter Bruegel, but also includes works by Michelangelo, Rubens, Rembrandt, Dürer and Raphael. If you are an art lover, you won't want to miss this museum.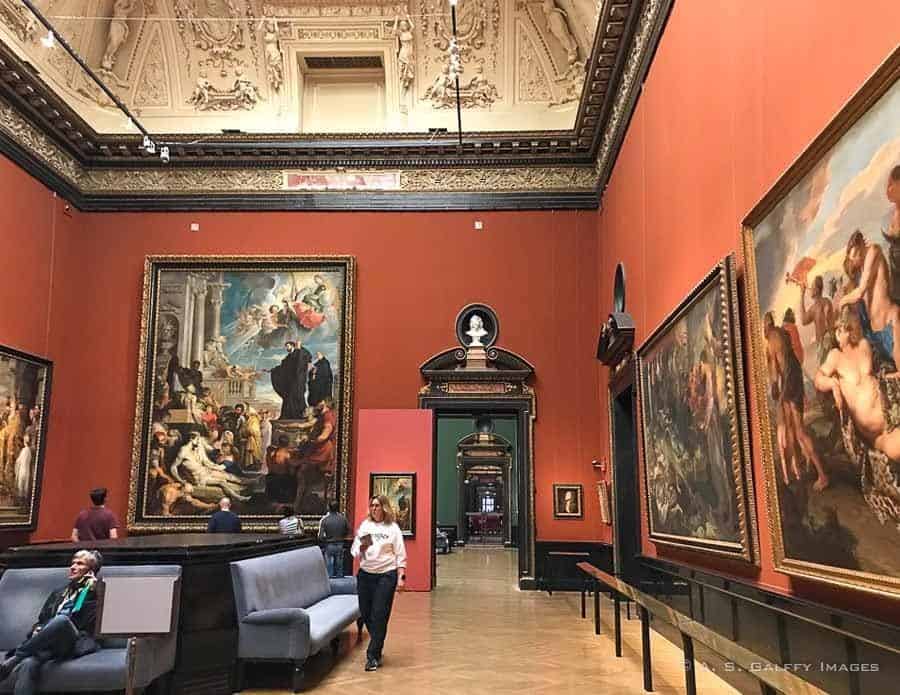 St. Stephen's Cathedral
In the middle of the Stephanplatz is one of Vienna's most beloved landmarks – St. Stephen's Cathedral. The 700-year old cathedral marks the very center of Vienna, so you'll find yourself quite often in front of this cathedral on your way to other places. From here you can easily navigate to the other parts of the city that you may wish to see.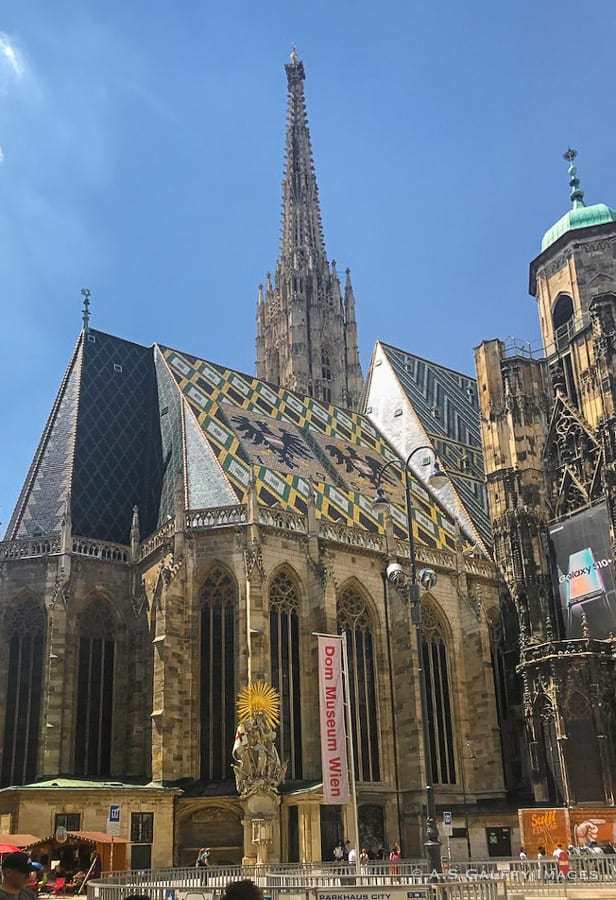 St. Stephen's Cathedral is as impressive inside as it is outside. If you want to see some of the cathedral's treasures, I recommend a guided tour. St. Stephen's Cathedral also has a special appeal for being the church where Mozart was married in 1782 and Joseph Haydn sang as a choir boy.
Vienna State Opera House (Wiener Staatsoper)
Just a short walk from St. Stephen's Cathedral is Vienna's State Opera House. Seeing an opera in Vienna may be on your bucket list, but since your time is limited, you'll probably have to settle for a tour.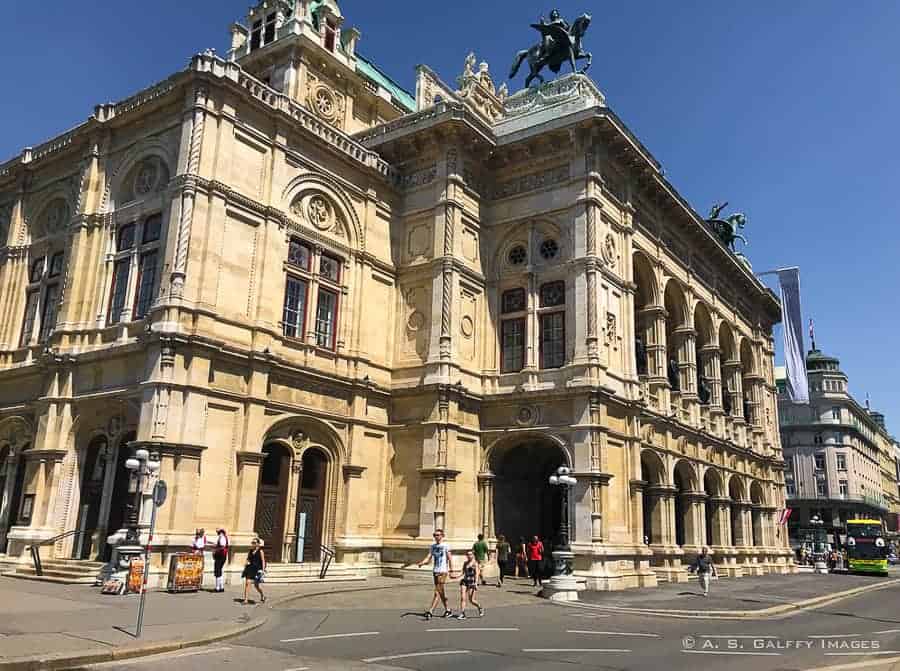 Prater
The Prater is an amusement park located in Vienna's 2nd district. The park is especially known for the giant Ferris wheel built here in 1897.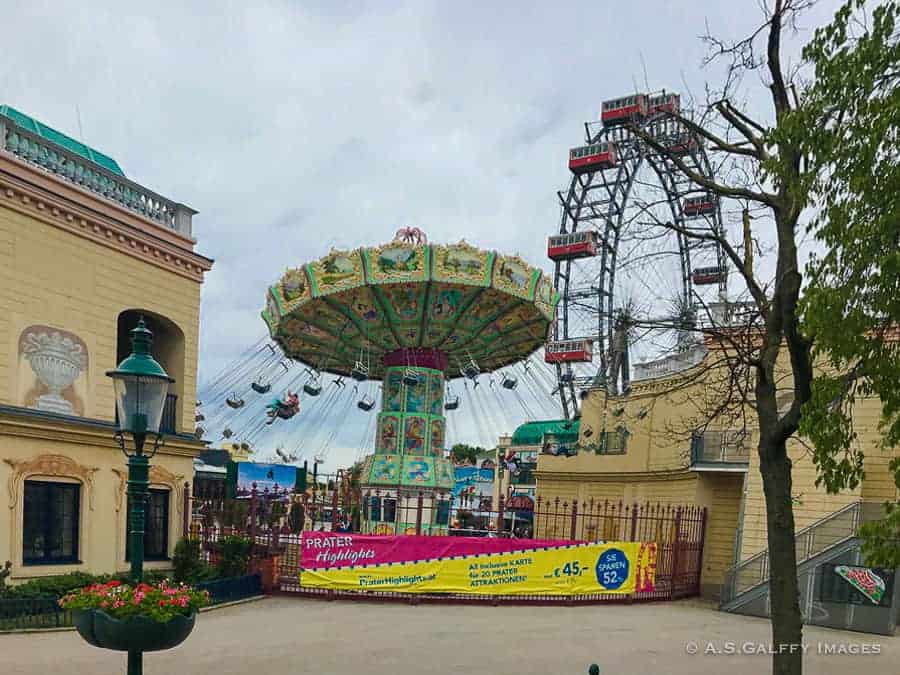 Many people argue that no visit to Vienna is complete without a ride in the giant Ferris wheel. The wheel itself is really impressive and offers some spectacular views of the city. However, if you are not a fan of amusement parks, you may not find this place very interesting.
Day 2 in Vienna
Today you are going to see two of Vienna's most spectacular palaces: Schönbrunn and Belvedere.
Schönbrunn Palace
Schönbrunn was the main summer residence of the Habsburg rulers. And like all the structures erected by the Habsburgs, Schönbrunn is grand! This place is nothing short of breathtaking, so expect to be impressed. There is so much opulence! So many details, from the oak floors to the gold in every room, the art, the custom furnishings, the statues, and everything else.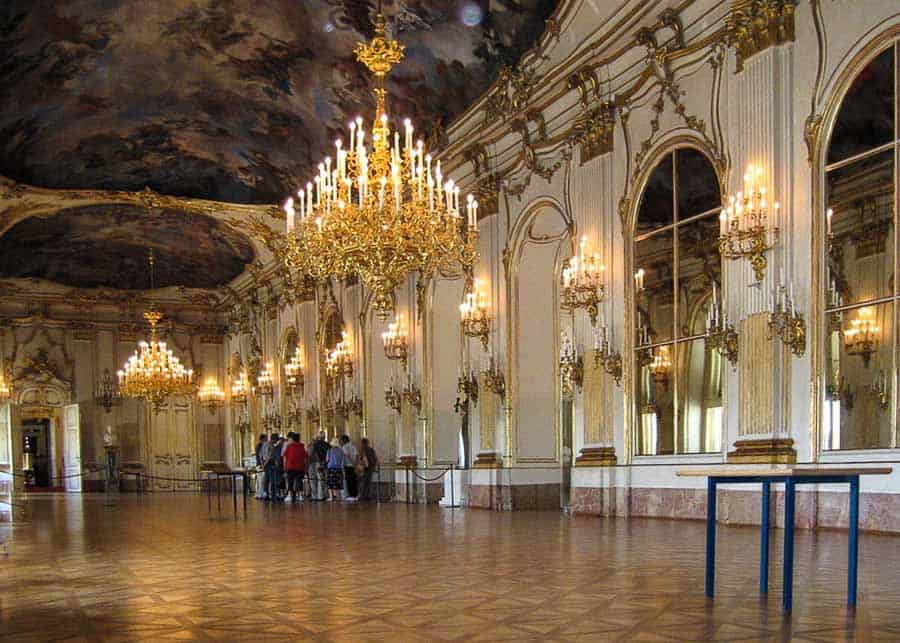 Located in Hietzing, just a little outside Vienna, the 1,441-room Rococo palace is one of Austria's most important architectural and historic monuments. The beautiful gardens and palace grounds spread over 420 acres.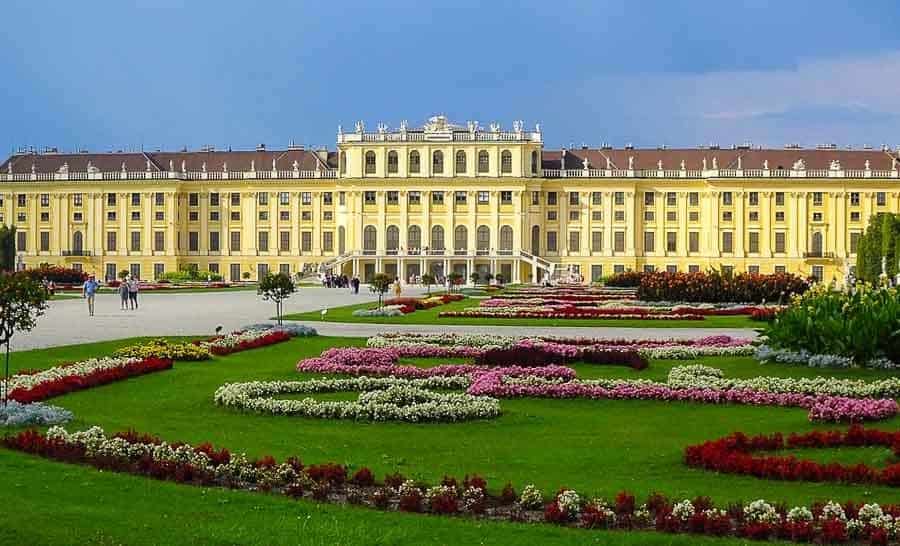 You could easily spend an entire day visiting the Schönbrunn Palace. However, since you only have three days in Vienna, I would recommend cutting your visit a little shorter in order to see the Belvedere Palace as well.
Belvedere Palace
Belvedere Palace was the summer residence of Prince Eugene of Savoy, a general of the Imperial Army and the Archduke of Austria. Eugene of Savoy was a very charismatic figure and a very influential man of his époque. He became famous for never loosing a battle and never loosing more men than his enemy did!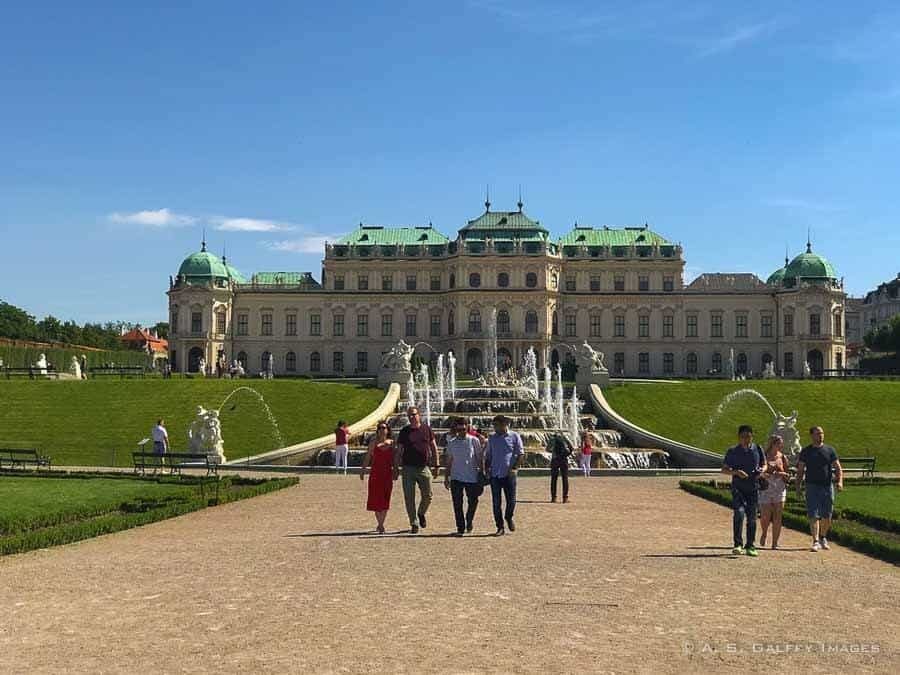 The Belvedere complex consists of two Baroque palaces, the Orangery, the Palace Stables and a beautiful garden in-between. Belvedere Palace houses the world's largest collection of paintings by Gustav Klimt.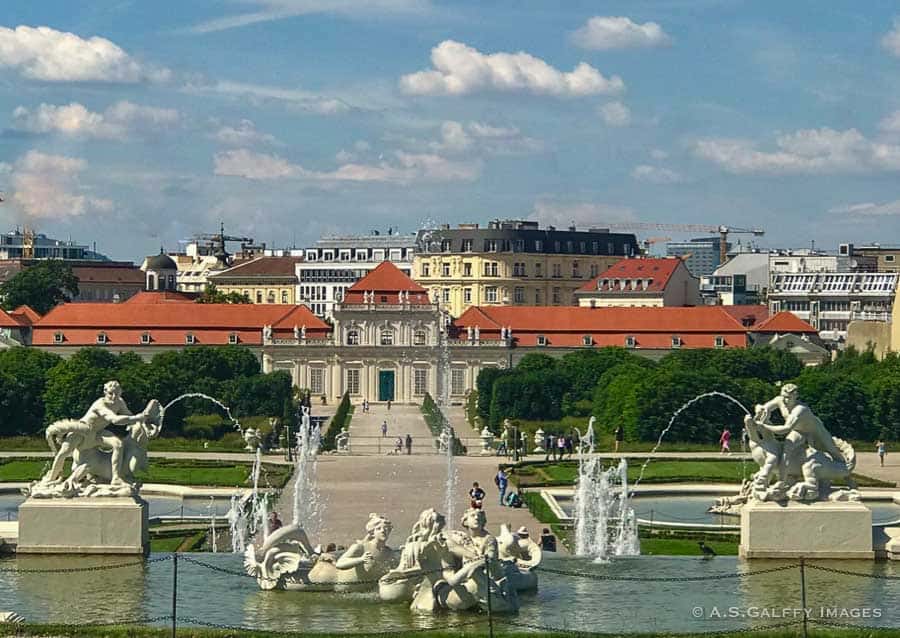 You can reach the palace complex by tram, by metro, or by cab from Vienna's historic center.
Day 3 in Vienna
Hapsburg Imperial Crypt
There is no more impressive place in Vienna's historic center that the Imperial Crypt, underneath the Capuchin Church. Since 1633, this vault has been the final resting place of 149 members of the Habsburg dynasty.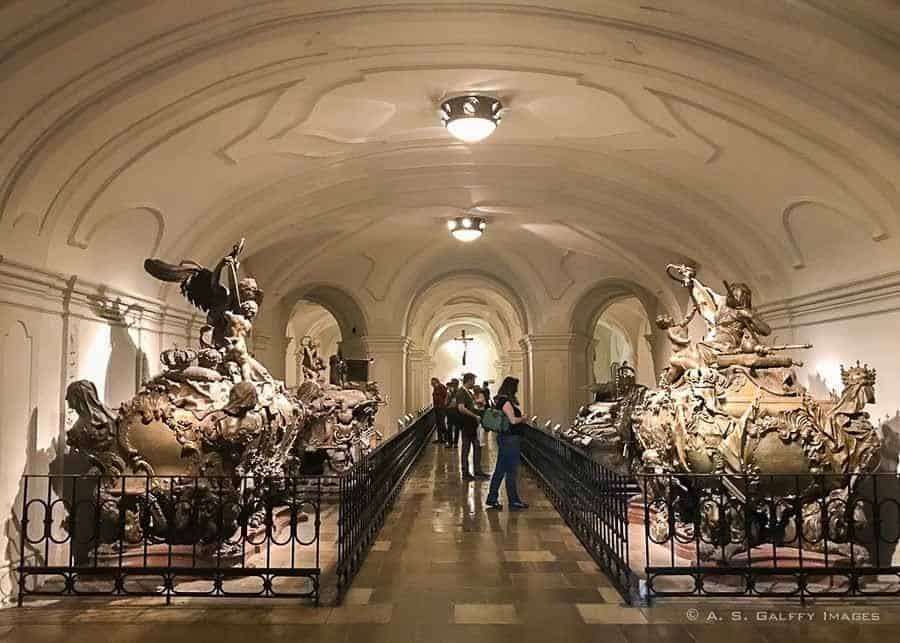 12 emperors and 19 empresses have been buried here, including Maria Theresa – the fierce ruler who persecuted sexual immorality and paved the way for mandatory education in Austria.
Burials still take place in the Imperial Crypt to this day. The last Austrian empress, Zita, was buried here in 1989.
Hundertwasserhaus
Hundertwasser is a brightly colored apartment building in Vienna located on the corner of Löwengasse and Kegelstrasse. This odd (yet fascinating!) house was one of my favorite attractions in Vienna.
Hundertwasser was the creation of Austrian artist Friedensreich Hundertwasser, who accomplished his project in 1985 with the help of architect Joseph Krawina as a co-creator.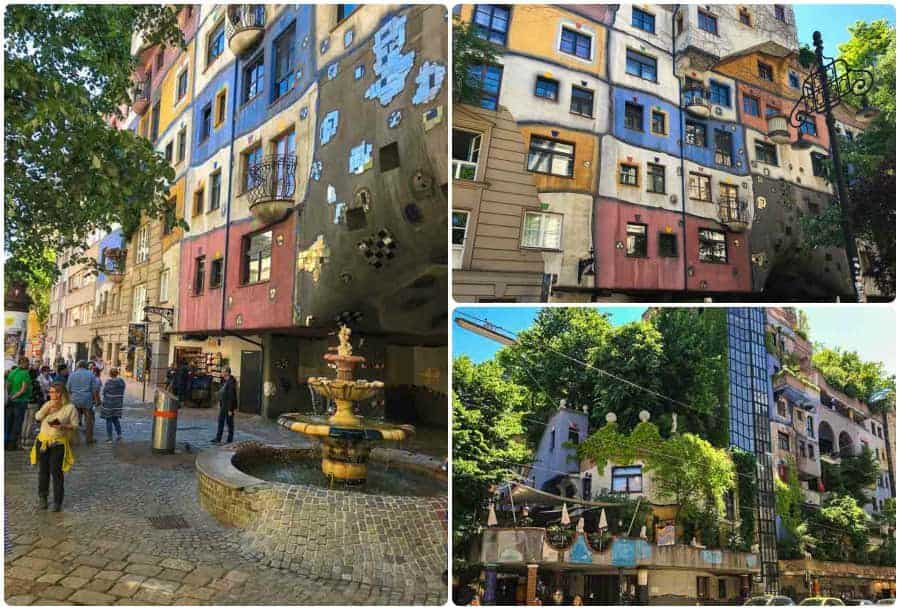 Not surprisingly, the main occupants of the building are artists and intellectuals. You can only admire the brightly colored building from the outside. However, if you if the style of this building seems appealing, you can visit the nearby Kunsthaus Museum which is also the creation of Friedensreich Hundertwasser.
Kunst House (Kunsthaus) Museum
Kunsthaus Wien is a museum and art gallery dedicated to the quirky works of Hundertwasser. There is also a floor that hosts temporary exhibitions of other artists. If you are into modern and odd works of art, this museum is definitely worth a visit.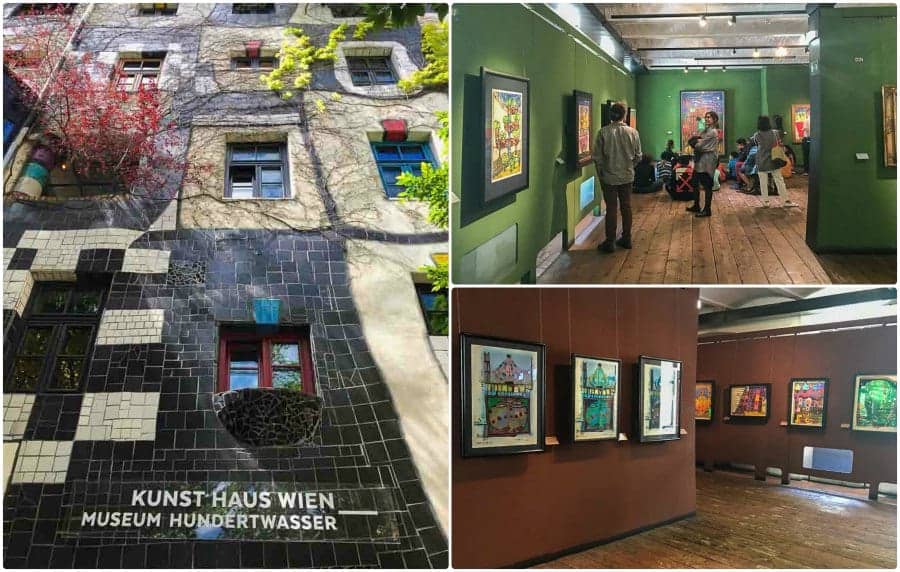 Karlskirche (St. Charles's Church)
Karlskirche is a very unique church that counts itself among Vienna's most beautiful churches. The church lies a little outside Vienna's historic center, but it's very easy to reach by metro.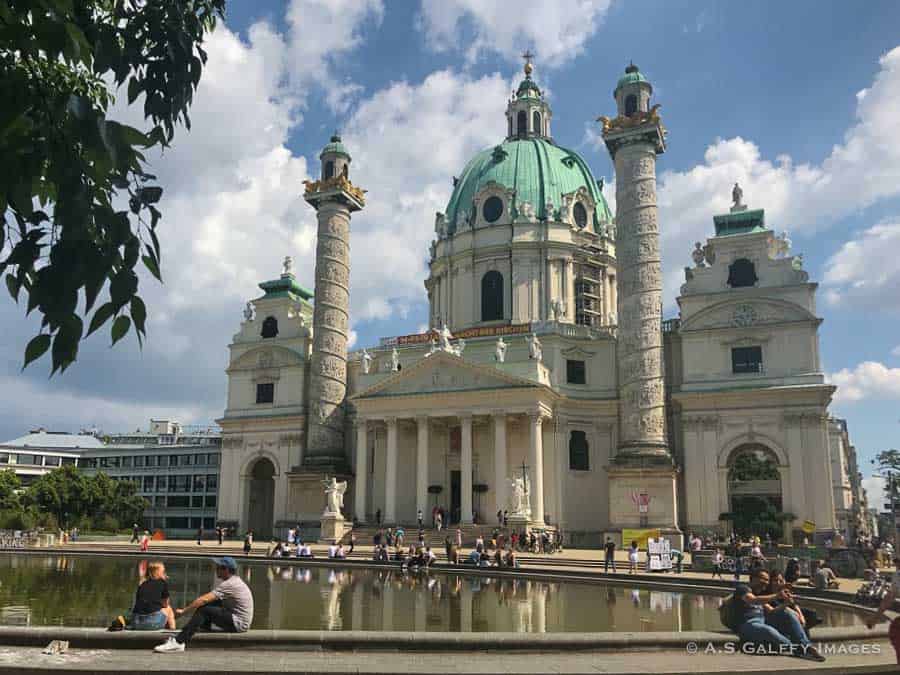 Karlskirche was erected in gratitude for the passing of a Black Plague epidemic that swept through Europe towards the end of the 16th century.
Sigmund Freud Museum
Freud was an Austrian neurologist and the founder of psychoanalysis. He introduced the idea of infantile sexuality – the Oedipus complex – a child's unconscious sexual desire for the opposite-sex parent. He also promoted the idea that sexuality is the motivating factor for all human feelings, thoughts and actions. This idea stirred a lot of controversy and criticism at the time.
Sigmund Freud Museum may be of interest for those acquainted with his work or for people with a background in psychology.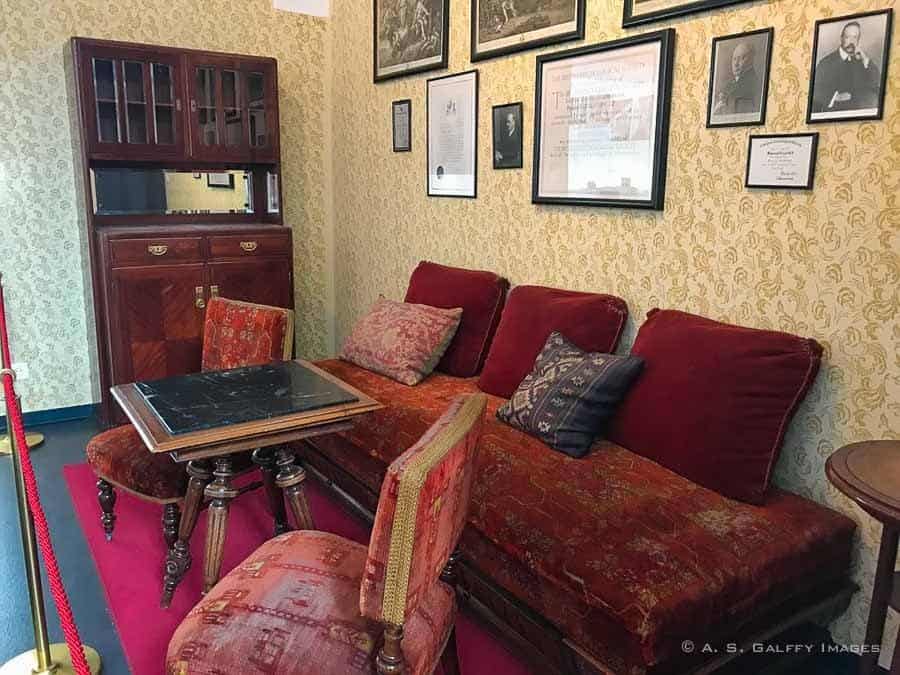 At the time of our visit the museum was under renovation and the exhibit at hand was pretty small. Nonetheless, it was moving to see many original documents, photographs and some furniture from the original waiting room.
Donauturn
If you are interested in seeing the modern part of Vienna, head out to Donauturn. This 252-meter high tower is one of Vienna's most popular look-out points.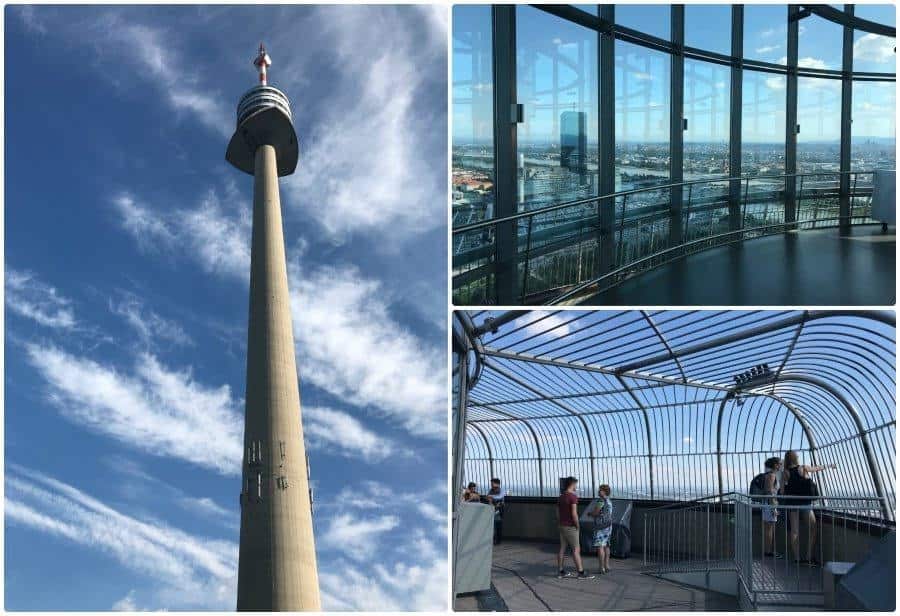 Two high-speed elevators transport passengers to the tower's viewing platform at 150 meters. At the top of the tower there are two revolving restaurants from where you can enjoy bird-eye views of the Austrian capital.
How to Get Around Vienna in 3 Days
Almost all of Vienna's attractions lie within Innere Stadt (city center) – a compact area encircled by "The Ring" (Ringstrasse). For the most part, Vienna's historic center is a car-free pedestrian zone, so be prepared to do a lot of walking in these 3 days.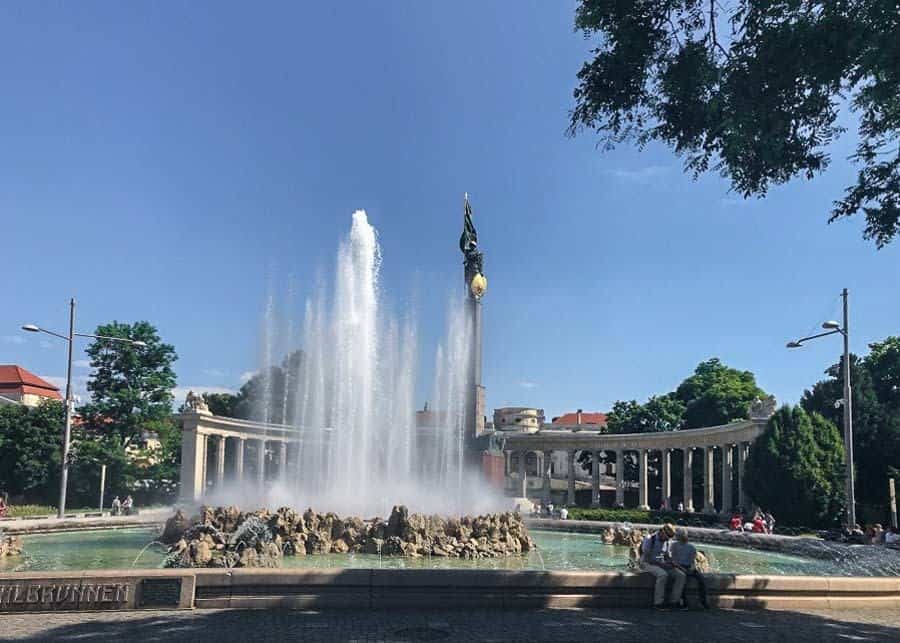 For the attractions that are farther away, you should use Vienna's public transportation system. The city has a wide network of metro lines, trams and busses that can take you practically anywhere. You can also use cabs (or Uber) which are pretty affordable within the city limits.
If you plan to use Vienna's public transportation during these 3 days, I would recommend buying a multi-day ticket. It will save you some money. All modes of transport in Vienna use the same kind of tickets, so you won't have to worry about buying different ones.
Best Time to Visit Vienna
There is no right or wrong time to visit Vienna, as the city is beautiful year round. The peak season in Vienna, therefore you can expect higher prices and more crowds at this time of year. Vienna also picks up a good number of visitors in December, because of the Holidays season.
However, if you want less crowds and lower prices, you should visit Vienna in late fall or very early spring. I personally prefer to travel to Europe during the shoulder season, although the weather is less stable.
Where to Eat in Vienna's City Center
Vienna has an old and sophisticated food culture. Not surprisingly, traditional Austrian food shares similarities with its neighboring countries. As a result, you'll find on the menus sausages and bratwurst from Germany, or goulash from Hungary. Even the signature Viennese schnitzel has its roots in Italy. But all these merged together and formed what's now considered to be traditional Austrian dishes.
Most restaurants in Vienna's city center serve traditional Austrian food. But if besides good food you want a traditional ambiance as well, you should try some of the famous underground cellar-restaurants in Vienna.
Café Sacher
Right next to the Opera House is Vienna's most famous coffeehouse – Café Sacher. No trip to Vienna would be complete without trying a slice of the famous sachertorte, the signature cake that was created in this coffeehouse in 1832.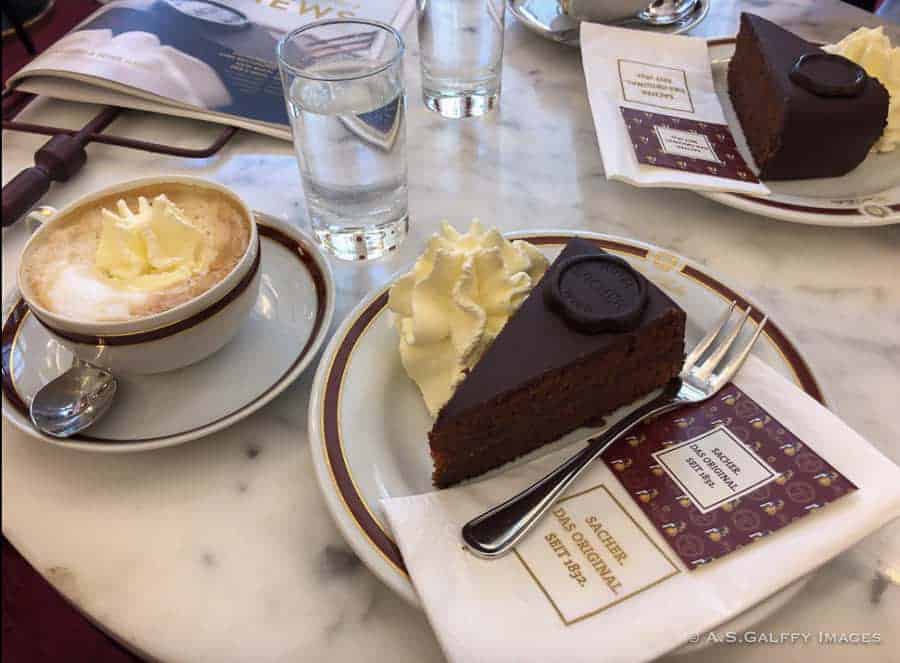 Café Sacher is Vienna's trademark, so there is no excuse not to stop here, even if you only have one day in Vienna! This delicious chocolate cake filled with an apricot jam and covered in chocolate ganache was invented in 1832 by apprentice chef Franz Sacher, so there is no better place to try it than here.
Twelve-apostle's Cellar (Zwölf Apostelkeller)
Zwölf Apostelkeller is one of Vienna's oldest ones and most authentic restaurant. The underground part dates back in 1339, while the upper part is from 1500s. The restaurant is very atmospheric and food is excellent.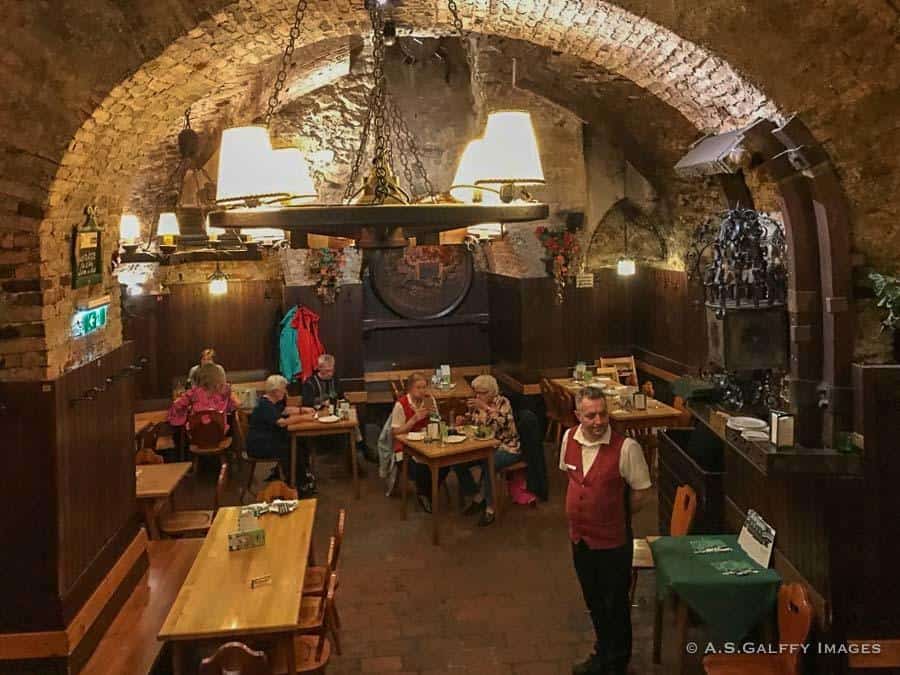 In war times, the lower floors were used as places of refuge. The dining room in the cellar was the water source for refugees. The restaurant's Baroque façade which was designed by Viennese Architect Lucas von Hildebrandt is still one of Viennas most beautiful facades.
Esterhazy Cellar (Esterhazykeller)
Esterhazykeller is my favorite tavern in Vienna. The thing about it is that it's not just a random cellar. It has a lot of history buried within its walls. This was the Palais Esterházy, a palace built by the House of Esterházy, a noble family in the Habsburg Empire.

I love the great decor and furnishings, the arched ceilings and exposed brickwork. In addition to the underground part, Esterhazykeller has a small terrace outside the building that is great in summer. The make the best and most authentic Wiener schnitzel in Vienna!
YOU MAY ALSO LIKE THESE: