Avignon, a Papal City Without Popes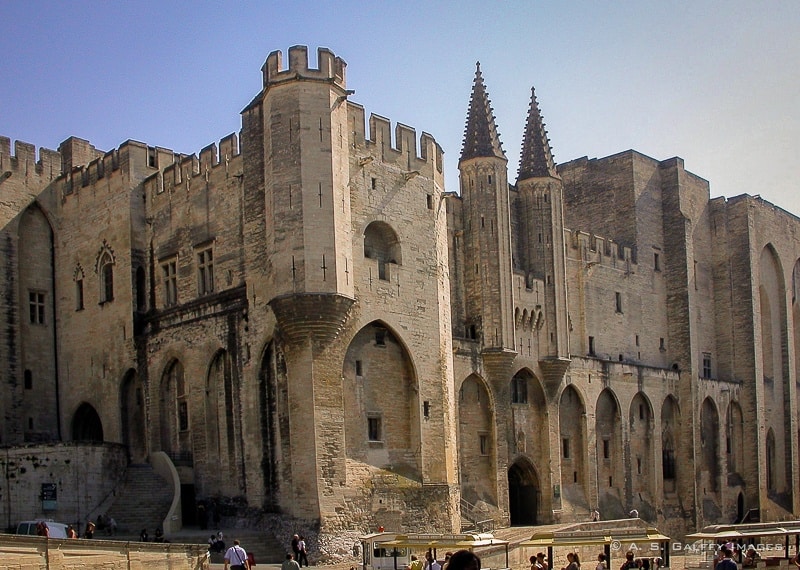 Last updated: July, 2017
The little town of Avignon might have never risen to fame but for the lavish and enormous Palais des Papes (Palace of the Popes), the austere-looking fortress that served as the popes' residence for nearly 70 years.
Why Avignon and not Rome, you may ask. Fourteenth century Rome was a dangerous place, so when the Frenchman Clemens V was elected as a Pope, he declined to move to Rome out of fear for his safety. In 1309 he moved his court to Avignon where it remained for the next 67 years.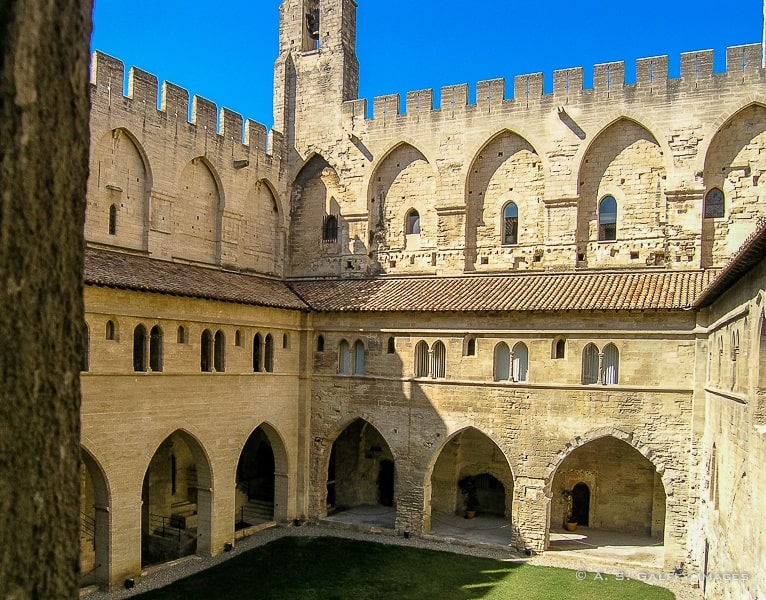 The six more popes who followed Clemens V remained in Avignon as well, until 1377 when Pope Gregory XI finally moved the papal seat back to Rome, thus ending the Avignon papacy. Despite this move, a second line of illegitimate popes, known as antipopes, continued to rule in Avignon creating was was know in history as the Western Schism.
The French popes did not care much about the maintenance and improvement of the great Roman basilicas. Instead they started the construction of a huge palace, indicating that they were determined to establish their permanent residence in Avignon. The end result was the enormous Palace of the Popes, the biggest Gothic palace in all of Europe. Its interior space is the equivalent of four gothic cathedrals. Yet, astonishingly, it was completed in under 20 years.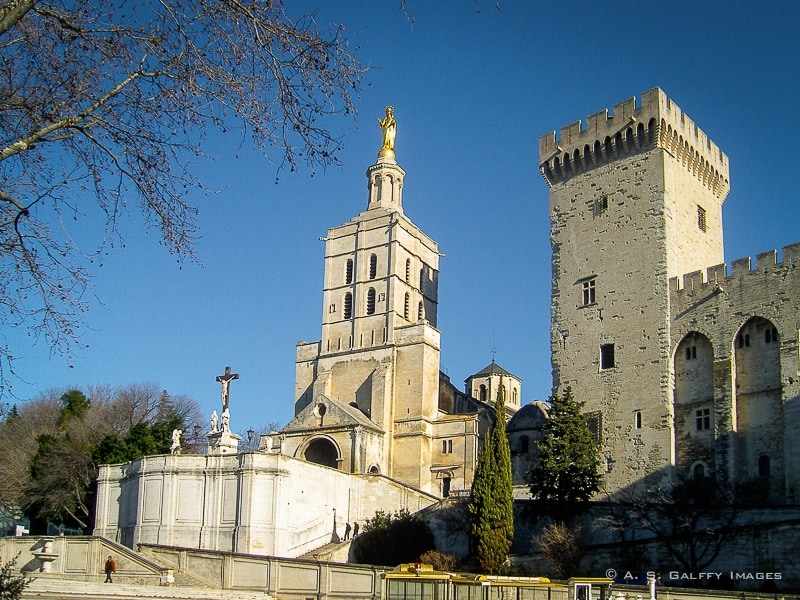 From the outside, the massive building really looks more like a fortress than a palace. The 50 meter high reinforced walls stand proof to the fact that major attacks were expected here at any time.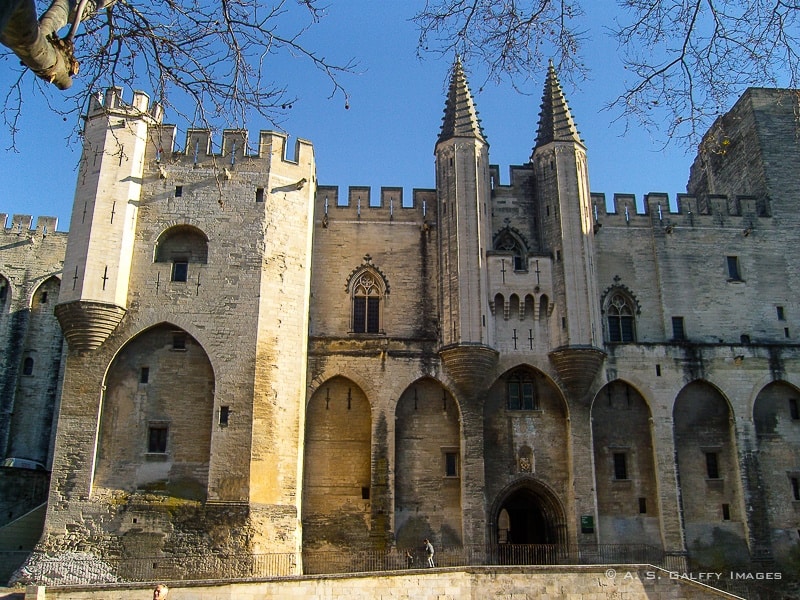 The fist thing that will strike you as you enter the Popes' Palace is the immensity of space within its walls: the halls, the interior courtyards, the chambers, they are all huge, some the size of a football field. They are so overwhelmingly big that you really feel lost when walking around. Because the spaces are so wide, the palace never seems crowded, although over 560,000 visitors visit this place each year.
There are in all about 20 rooms that can be visited, including the Papal apartments which still display some very beautiful frescoes. Unfortunately, most of the original furnishings and the paintings that once decorated the walls were lost or burned over the centuries, but several of them still remained.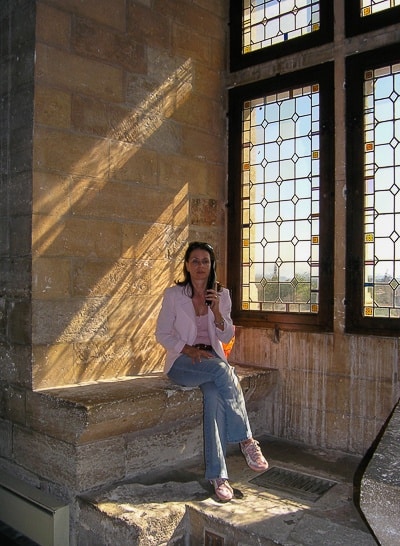 There is a very comprehensive audio guide available in 11 languages. The audio guide is enhanced with music and synchronized with several movies that are played in some of the rooms. It's a great way of exploring the palace at your own pace.