Gamla Stan, the historic Old Town of Stockholm is not short of fancy restaurants to match its picturesque streets. Pop into any of them and you'll have a great gastronomical experience. But if you are looking for something out of the ordinary, something totally unique, you should go the the quirky Pharmarium bar/restaurant.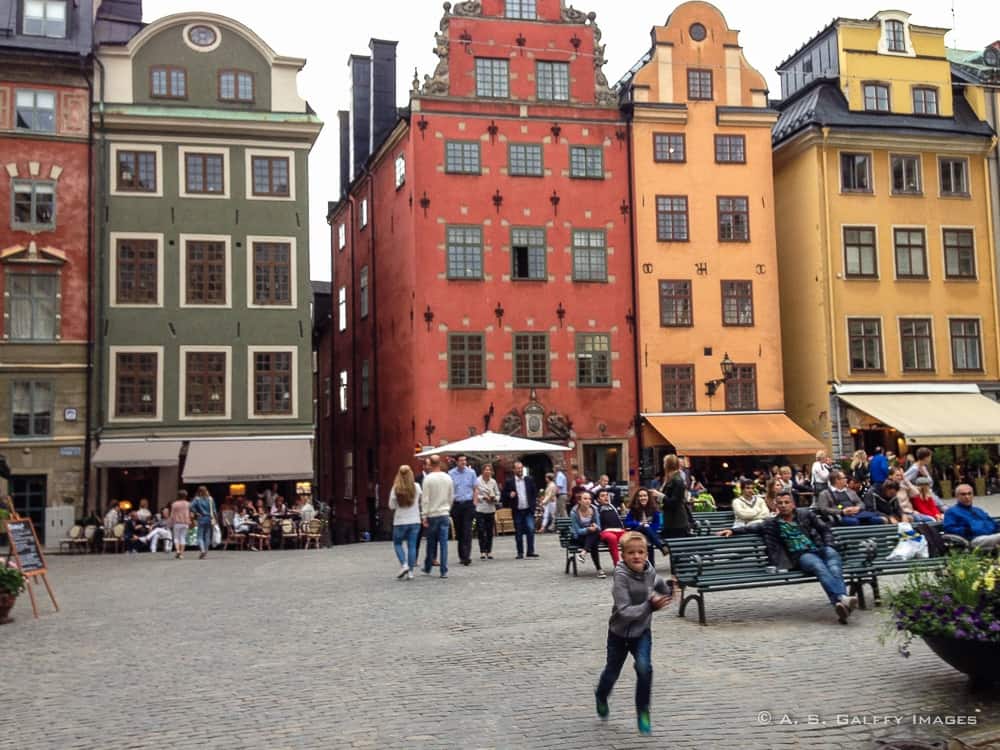 Where is Pharmarium Restaurant?
The bar/restaurant is located right in Stortorget, the main square of Gamla Stan. The restaurant sits on the site of Stockholm's first pharmacy that opened in 1575. The place is relatively small, but with a lively atmosphere and plenty of cozy seating for sharing a great cocktail.
The interior is decorated to the theme of an 18th century apothecary. There is even a scent of herbs and spices in the air. The restaurant also features a small but beautiful terrace overlooking the square and its bright red and yellow painted town houses. Since opening in 2013, Pharmarium has become one of the favorite drinking spots for locals and tourists alike.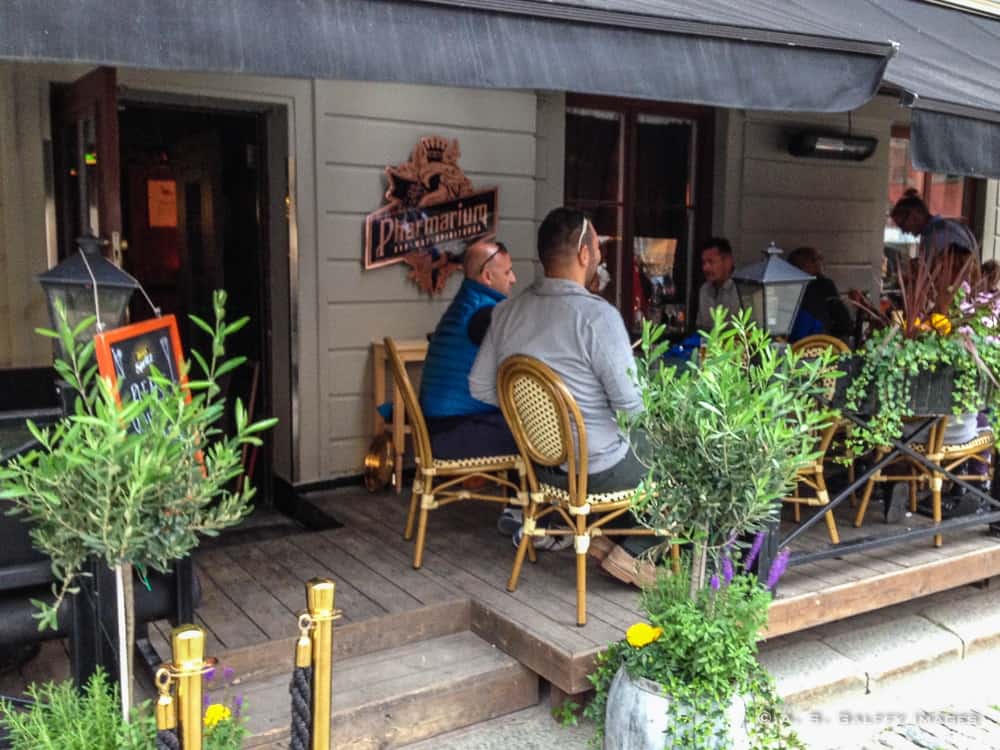 What to expect at Pharmarium restaurant
What makes Pharmarium restaurant absolutely unique is that it specializes in pairing cocktails with food. The choice of cocktails determines the choice of food. The menu features a number of signature cocktails crafted with exotic, medicinal ingredients and pared up with very fine dishes.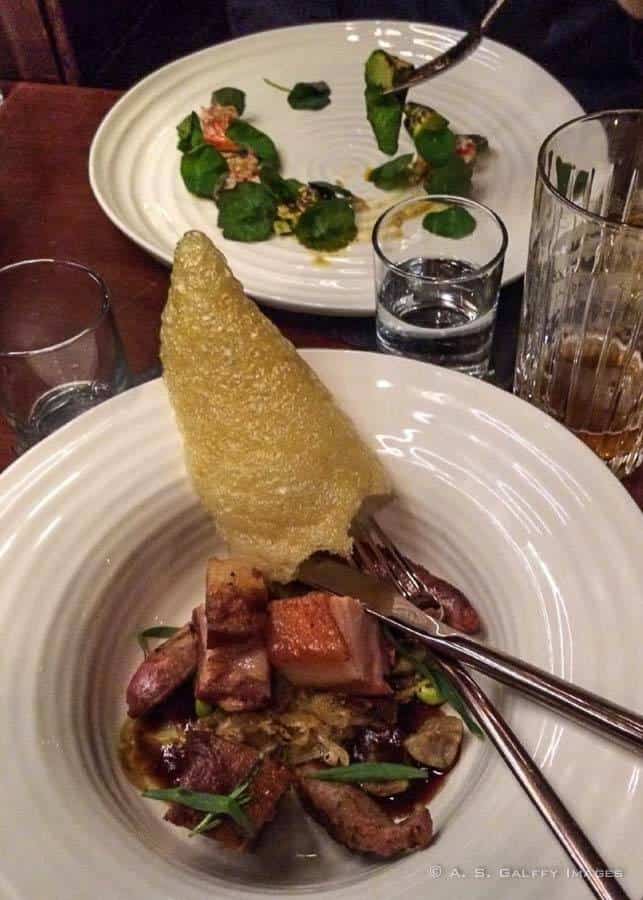 The emphasis is clearly on the drinks, but the food is also good, fresh and well prepared, composed of medium sized tapas style dishes. The cocktails contain ingredients used in natural medicines, like herbs and spices that complement the liquor, creating bold flavors with a fun twist. The perfect food and drink pairing brings up very unusual yet great flavors in in your mouth.
READ MORE:
Useful Things to Know Before Visiting Stockholm
Best Day Trips From Stockholm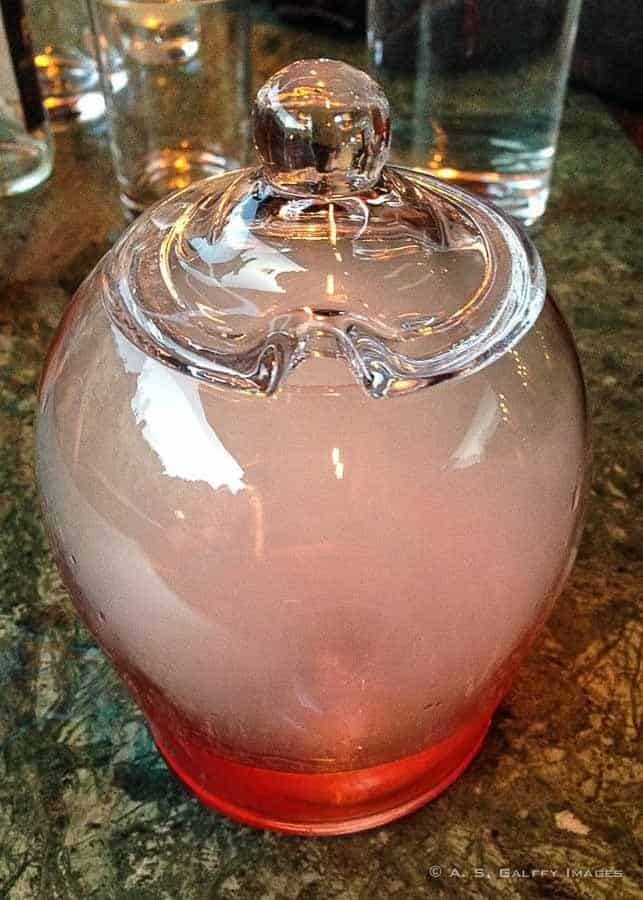 There is an impressive list of quirky cocktails, with strange names like Opium, Cloud nine, Raven's Nest and Dream Catcher, all of them with very exotic tastes. Our waiter recommended that we try their house specialty, the Delirium and I'm glad we listened. This drink was out of this world, like nothing that I ever tried before. It was a combination of Whiskey, Bourbon, some sort of syrup, citric acid and birch bark smoke.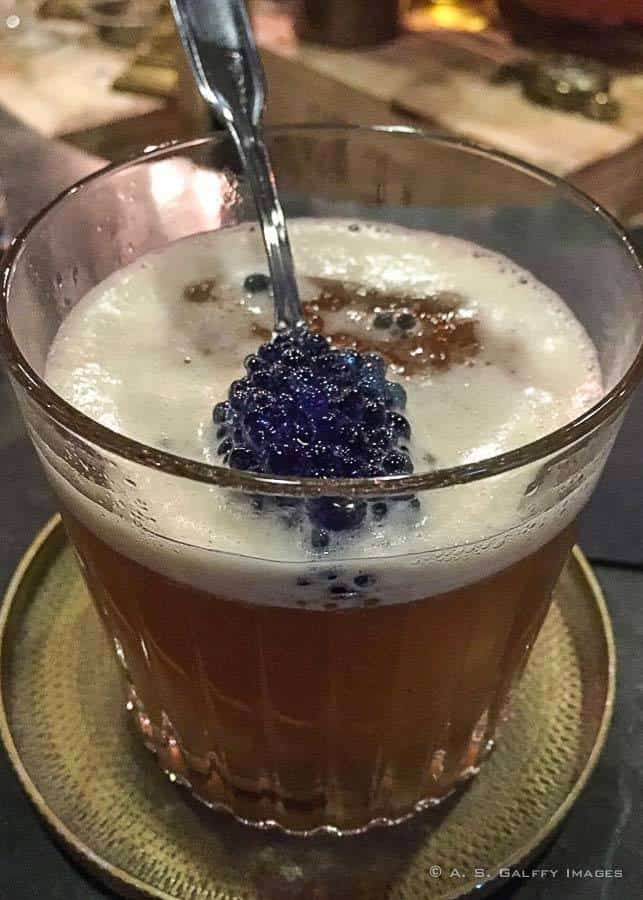 Hard to describe the delicate aromas and surely hard to replicate this at home! Pharmarium also serves some carefully selected dishes, prepared with fresh herbs, spices and other ingredients grown in its own garden. And of course the real magic happens when you combine the food with the right drink.
The desserts are also paired up with funky cocktails. We tried the chocolate soufflé with rose salt which was to die for!
Do I have anything negative to say about Pharmarium? NO. Having dinner at Pharmarium is one of the best things to do in Stockholm!