Seeing Torres del Paine National Park is a dream come true for those who venture to this wild region at the tip of South America. But few travelers to Chilean Patagonia know how to get to Torres del Paine, or what to expect when they get here.
In this post I'm going to tell you all you need to know about Torres del Paine National Park. I will also give you some tips and advice that will make your trip more enjoyable. Torres del Paine is as wild as it is beautiful, so in order to have a great time here there are a few things that you should know BEFORE touching down in Patagonia.
How to get to Torres del Paine – Transportation Options
The park is located in Southern Patagonia, 2500 km south of Santiago, the capital city of Chile. The closest airport to the park is in Punta Arenas, about 320 km south and has daily non-stop flights from Santiago.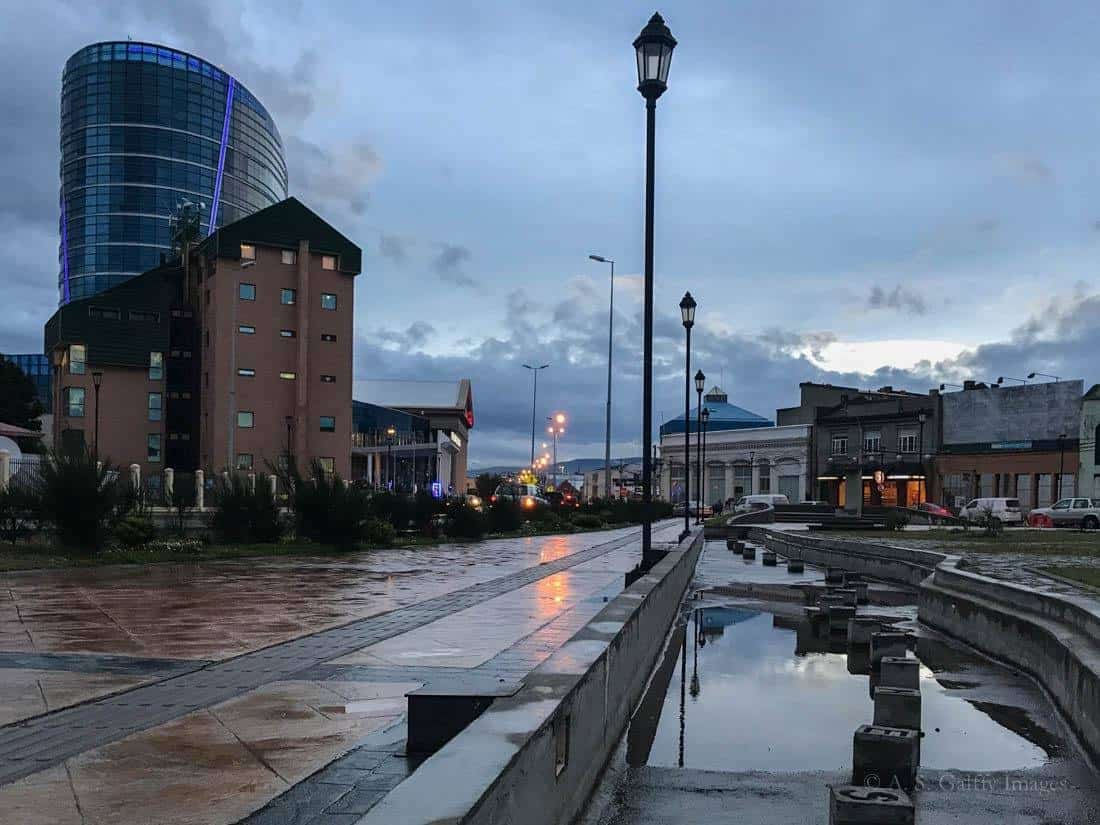 There is no direct route from Punta Arenas to Torres del Paine. The road goes through Puerto Natales, a gateway town where hikers gather before their assault on the spectacular mountains of Torres del Paine National Park.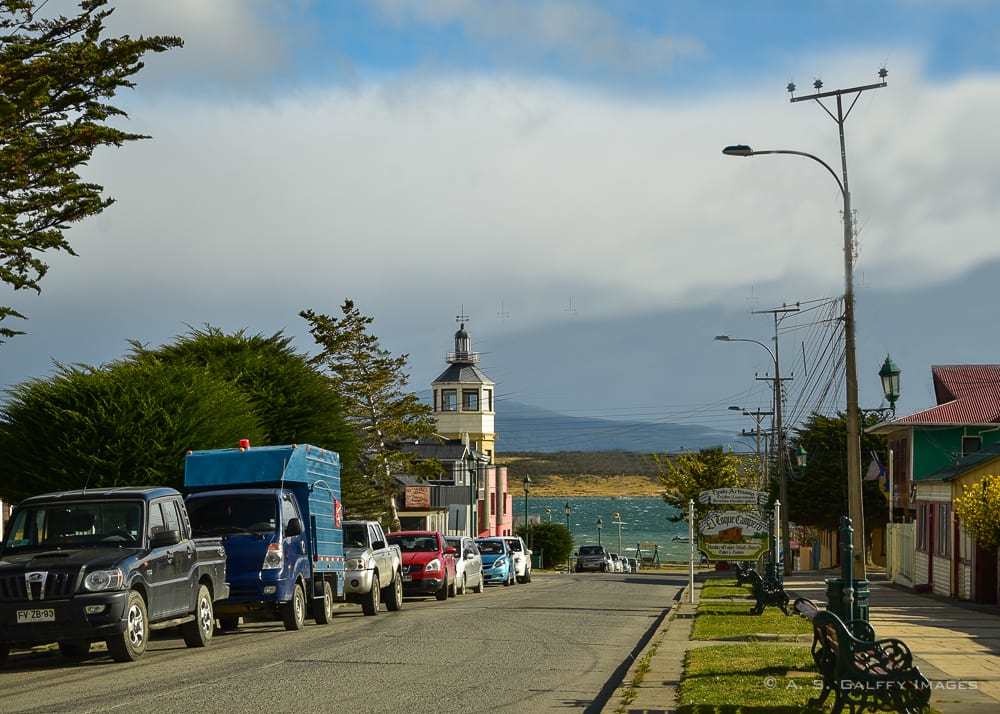 There are two daily buses that run from Puerto Natales to Torres del Paine: one in the morning and one in the afternoon.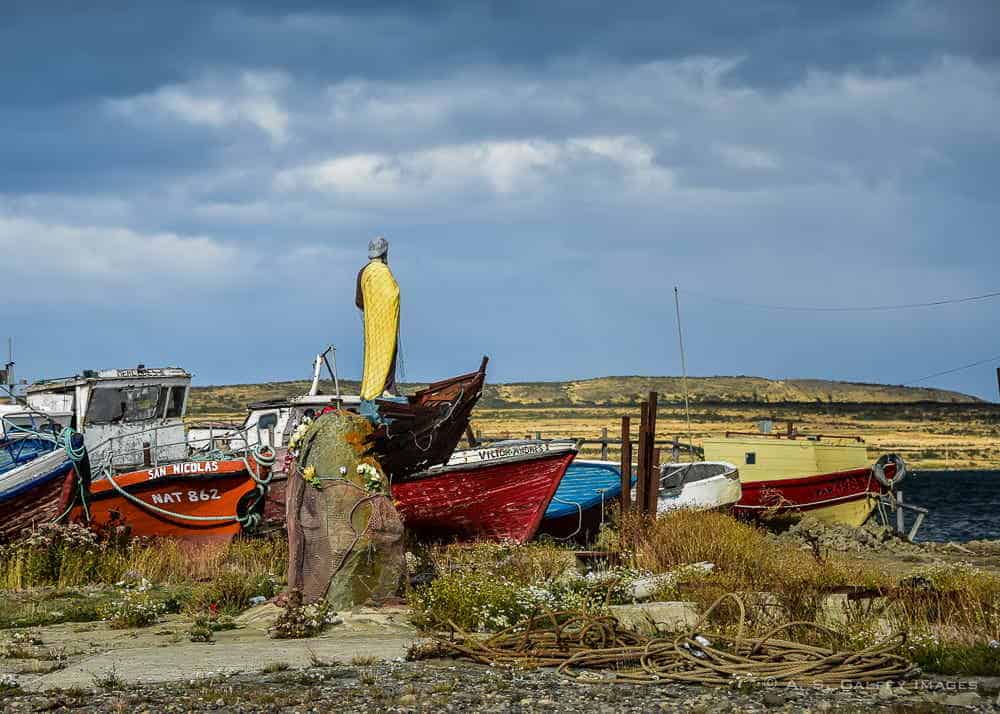 The ride takes approximately 2 hours from Puerto Natales to the Laguna Amarga ranger station, including a rest stop on the way. The buses stop at three places in the park: Laguna Amarga, Pudeto, and at the park's administration center.
Riding the Bus vs. Driving a Car
The most cost effective form of getting to Torres del Paine is by bus. However, if you plan to ride the bus, be prepared to spend a lot of time on the road.
Bus schedules in Patagonia are fairly relaxed and sometimes busses stop at random places to pick up single passengers, thus making the schedule pretty chaotic and unreliable.
There is no centralized bus terminal in Punta Arenas; each individual bus company has its own office from which its buses leave.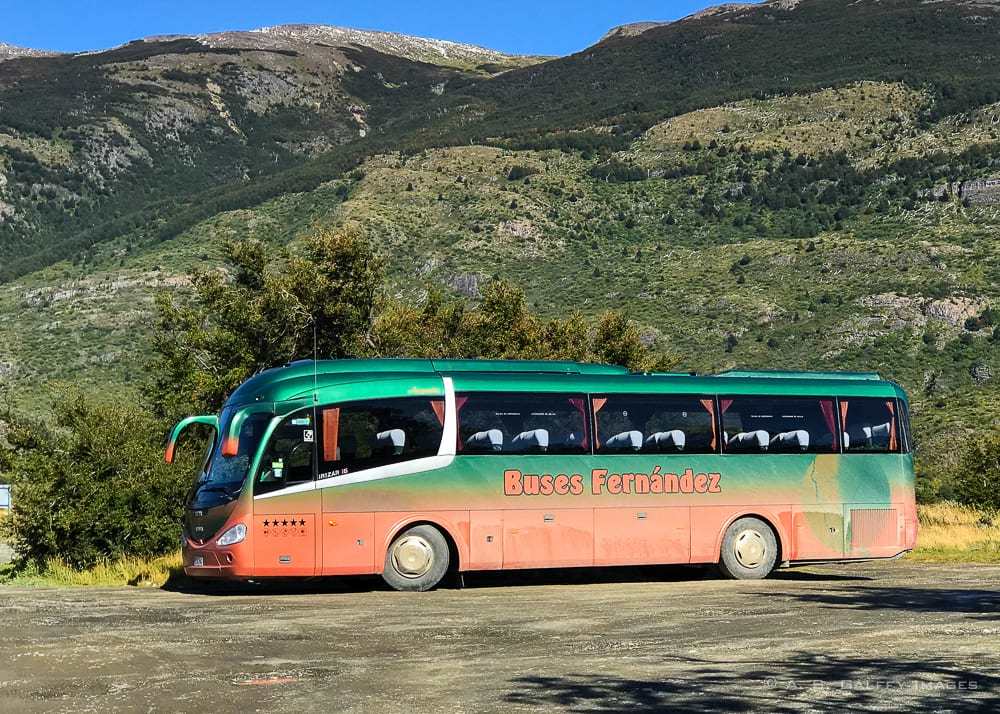 The fastest and easiest way of getting to Torres del Paineis definitely by car. Having your own means of transportation not only gives you independence, but it also saves you precious time and allows you to get to places that otherwise would be difficult to reach.
However, despite the many obvious advantages of renting a car, there are quite a few things to consider before deciding if driving in Patagonia is the best choice for you.
All You Need to Know About Driving in Patagonia
1. Car rentals are not cheap
We rented an 2-wheel drive manual transmission car and paid close to 1,500 US dollars for 18 days. For a 4-wheel drive they quoted us $3,200! You don't need a 4-wheel drive for Torres del Paine, but of course a bigger and better car would help.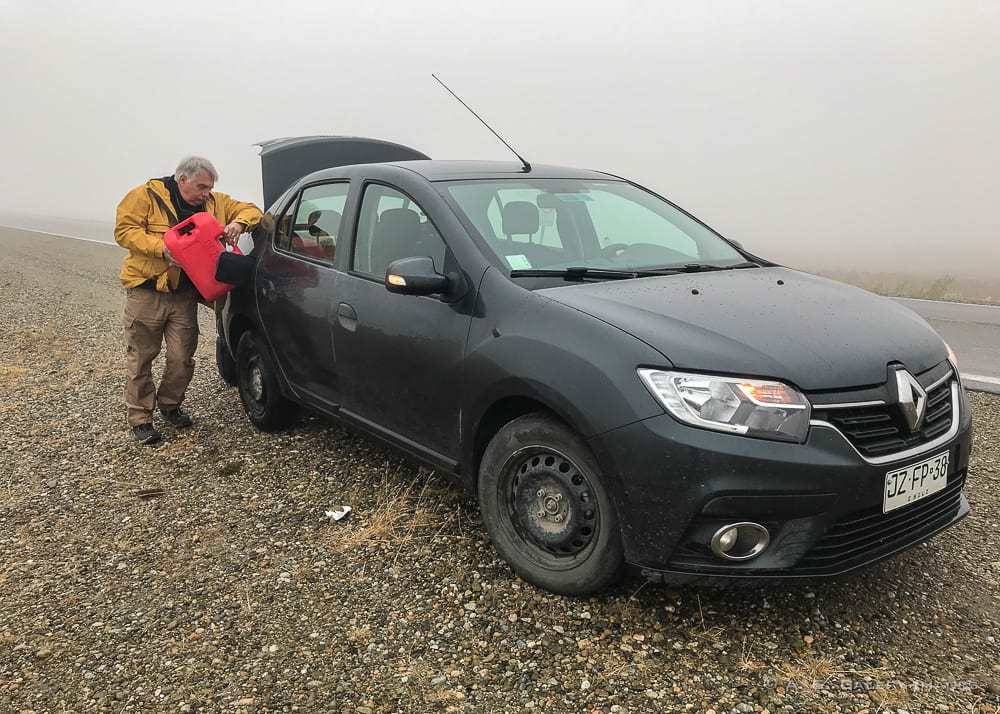 2. Cars are poorly maintained
Although several major car rental agencies operate in Chile (including Avis, Hertz, Budget and Europcar), their vehicles don't meet the American or European standard.
The cars are old and poorly maintained. We had quite a few problems with our rental car:
• a flat tire on our second day in the park
• the break cable was hanging loose under the car (we had to tie it with a rope till they sent us a mechanic to fix it)
• the service-engine-soon light stayed on in the board during our entire rental period.
We asked to changing the car, but the second one had issues as well.
3. There is only one road to Torres del Paine
From Punta Arenas to Puerto Natales there is only one road: Chilean route 9. It's a good, two-way fully-asphalted highway all the way. After Punta Natales, the asphalt continues for another 50 km to Cerro Castillo, where it crosses into Argentina.
From here, the road that continues to Torres del Paine is partly asphalt, partly gravel, but in the park all roads are gravel only. The roads are in good condition and do not throw up huge amounts of dust, or stones, but you can't drive faster than 50kph/30mph.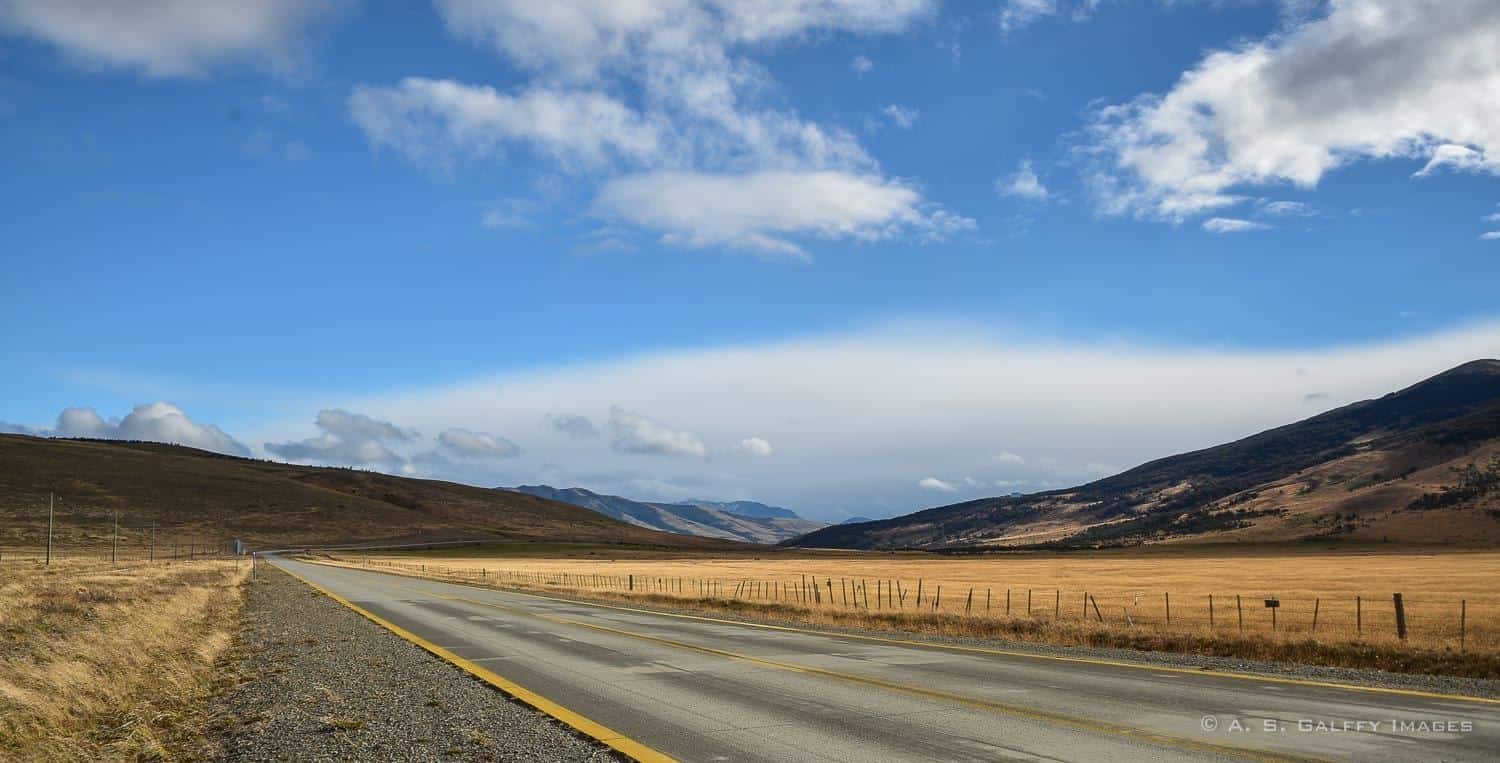 4. There are NO gas stations
If you decide to rent a car to drive yourself to Torres del Paine, please be advised that there are NO gas stations in the park. The nearest gas station to the Torres del Paine is in Puerto Natales (1.5 – 2 hrs away). Also, there are no gas stations between Punta Arenas and Puerto Natales (250 km). So if you rent a car, you have to carefully plan your trip so you don't run out of gas.
Some hotels in the park may offer their guests a small amount of emergency gas at a pretty high price, but you can't count on that. Ours didn't, so we bought two gasoline canisters and carried them around in the trunk. They proved to be a life saver on a couple of occasions.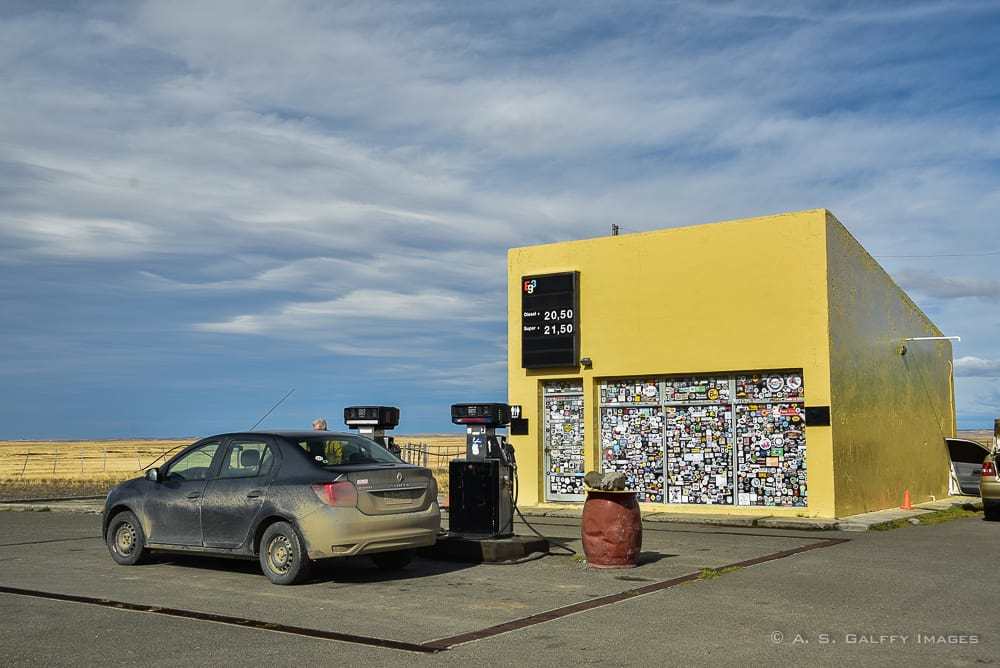 5. Roads are not well marked
Roads in and around the park are not well marked. Sometimes they are indicated by the name of a place that's the least likely option you may think of. Other times, the places indicated change along the same road. It helps if you have in mind a few other names close to the one you're actually looking for.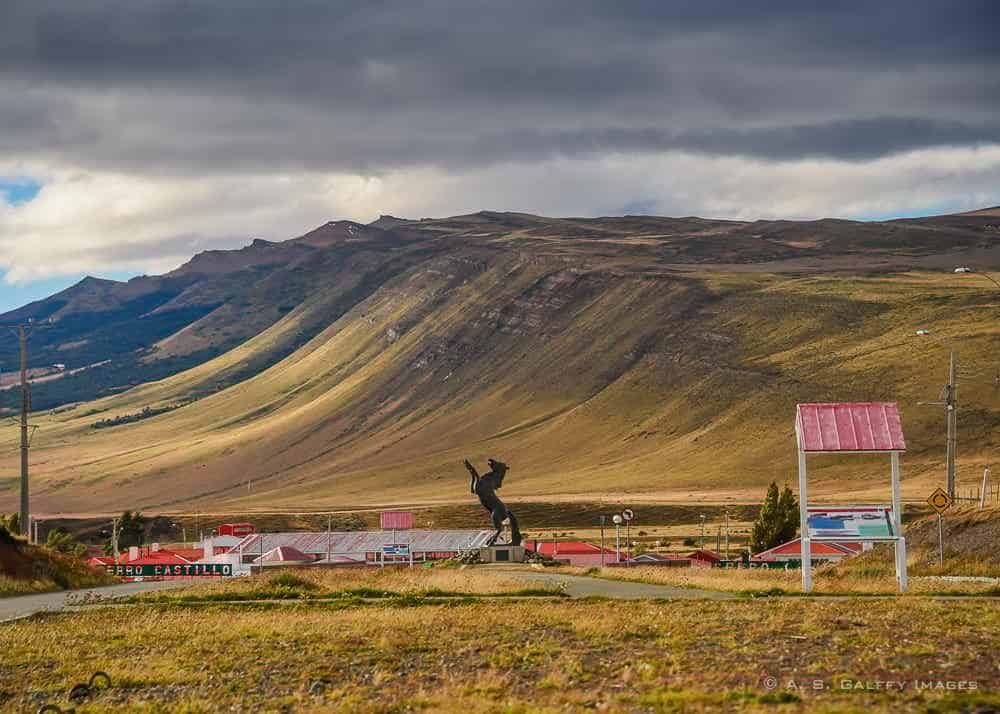 What to Expect Inside Torres del Paine National Park
Nothing can quite prepare you for your first glimpses of the Torres del Paine National Park. The first sight of the Chilean Patagonia took my breath away. It's intimidating and utterly unforgettable! A paradise of pristine rivers, roaring waterfalls, massive ice fields, and vertiginous granite peaks.
Lodging
Despite its remoteness, Torres del Paine has a pretty good tourist infrastructure and lodging options. Inside the park you can choose form campgrounds, refugios, hostels (like Hostería Pehoe, Hosteria Torres and Hostería Lago Grey), or more luxurious hotels (like Hotel Explora, or Hotel Las Torres Patagonia).
There is also a small cluster of hotels in Puerto Natales that are more reasonably priced than those inside the park. However, driving every day in and out of the park is not easy.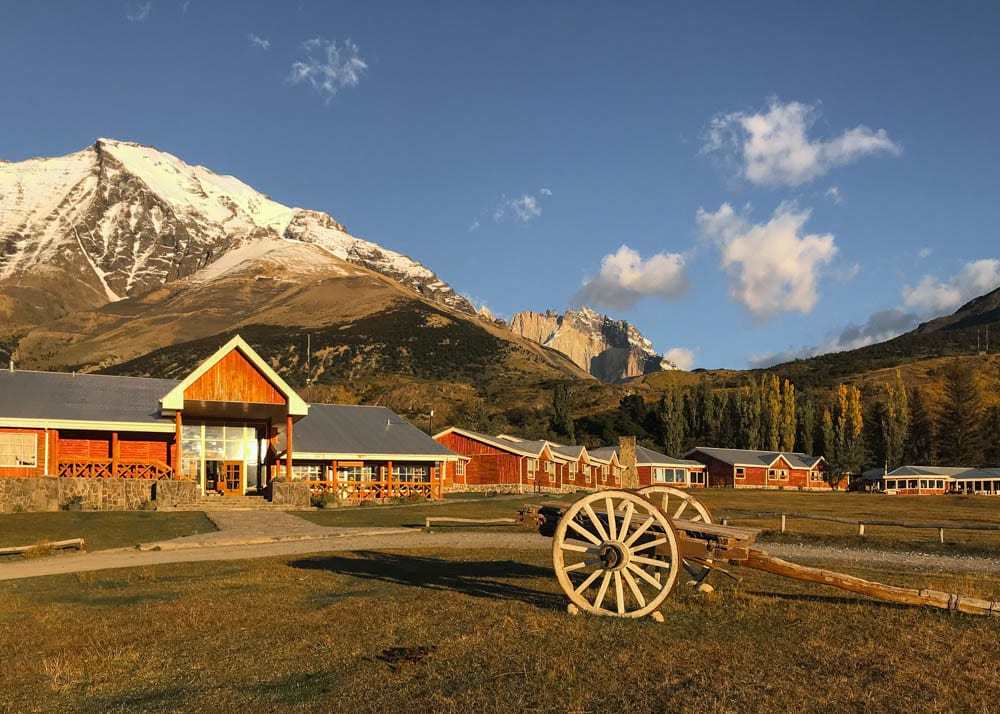 Public toilets
There are very few public toilets in the park. You can find some around the main gates of the park, in Pudeto, and at the Grey Station. Hotels, Refugios and campgrounds also have public toilets.
It is a good idea to use a toilet when you find one. Of course, using nature's "public toilet" is always a possibility. However, there are not many good hiding places in the park to do your business. Toilet paper is supplied, but it safer to carry some with you, in case some facilities run out of it.
Wifi and cell phone service
WiFi is available in the park, but is slow and expensive ($4 for 30 minutes of use at the refugios). If you rent a hotel room, WiFi is complimentary, but it's still very slow. You can use it to check your email, but not much else.
There is no Cell phone service in the park, so less chance to fall into a ravine while texting. Plan to relax and forget about this enslaving technology for a few days. It's well worth it.
Shopping
Be advised that everything you buy in Torres del Paine is about five times more expensive than outside the park. If you need any kind of hiking gear, sports equipment, or food, do it before you enter the park.
There is a huge duty-free shopping center called the Zona Franca in Punta Arenas, with several blocks of stores. Also, there are some nice shops in Puerto Natales for camping equipment and supplies.
What about drinking water?
You don't have to bring water with you while hiking in the park, which is a big plus. There are plenty of streams of water in Torres del Paine, all coming directly from the glacier. Just keep in mind that the closer the running water is to the road, the more polluted it is. So make sure you refill your bottles up the stream if you want to be safe. Tap water at hotels is safe to drink.
How to Move Around the Park
The best way to experience Torres del Paine is on foot, but having a car in this huge park is a big plus. Distances and times were greater than we expected. Keep in mind that all roads in Torres del Paine are gravel.
The park is a maze of hiking trails, varying from moderate day-trips, to challenging multi-day treks around the mountain range. The scenery of Torres del Paine is just incredible! The colors are surreal, the air is crisp, nature is unique. And you can find plenty of wildlife around you. There are a few landmarks in Torres del Paine that you shouldn't miss when visiting the park.
Best Time to Visit Torres del Paine
Torres del Paine is not the easiest national parks to visit. The weather is very capricious and can change suddenly, no matter of the season. Sometimes it can be diabolical, with wind speeds that can peak at 160 kmph (100 mph) and rain and snow even in the middle of summer.
The best time to visit Chilean Patagonia is November to early March (summertime in the southern hemisphere). Although you'll encounter heavy crowds during this peak season, the weather is ideal for exploring Torres del Paine National Park and Tierra del Fuego.
However, if you are willing to take a chance, you can go at the end of March – beginning of April and hope for the best. We did our trip during that time and were really lucky with the weather. Didn't get any rain at all in the two weeks we've been there!
Landmarks You Should Look For in Torres del Paine
Torres del Paine National Park is a maze of towering mountain peaks, turquoise lakes, and sparkling glaciers, but the three more important ones are: Las Torres, Los Cuernos del Paine, and Glacier Gray.
• Las Torres
Las Torres – the 3 huge granite towers, which are also the symbol of the National Park – can be seen from different trails in the park, or by doing a long day hike to the base of Las Torres.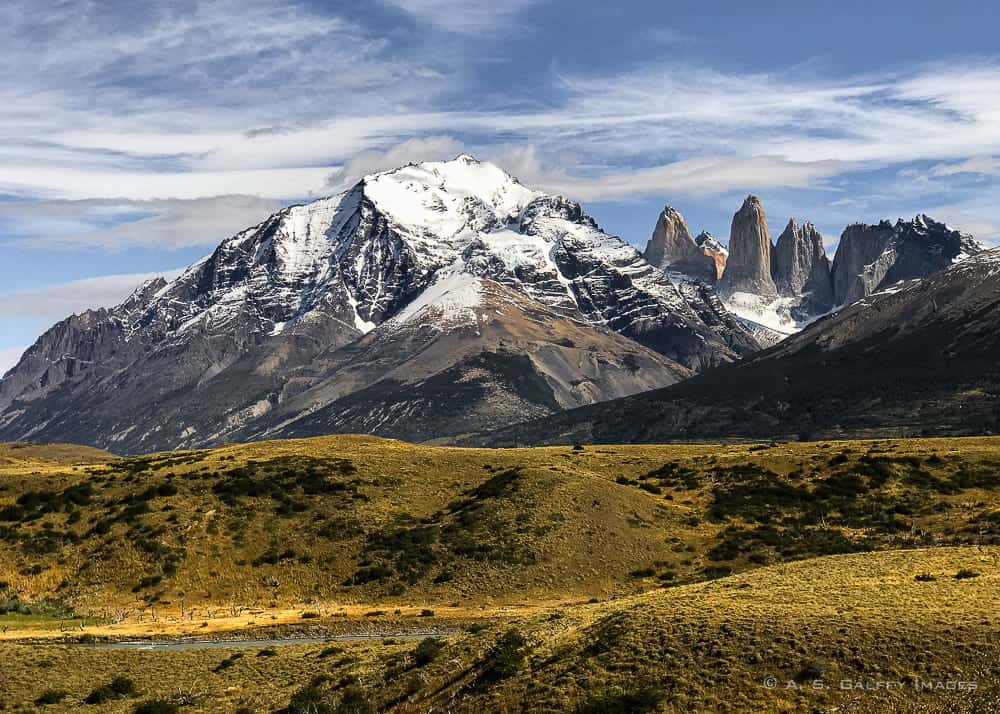 • Los Cuernos del Paine
Los Cuernos del Paine are a group of spiky granite peaks with two distinct colors.They stand over 2000 meters high and can easily see them from the road and from different points in the park. For a closer look, you can do an easy day hike to Mirador de Cuernos.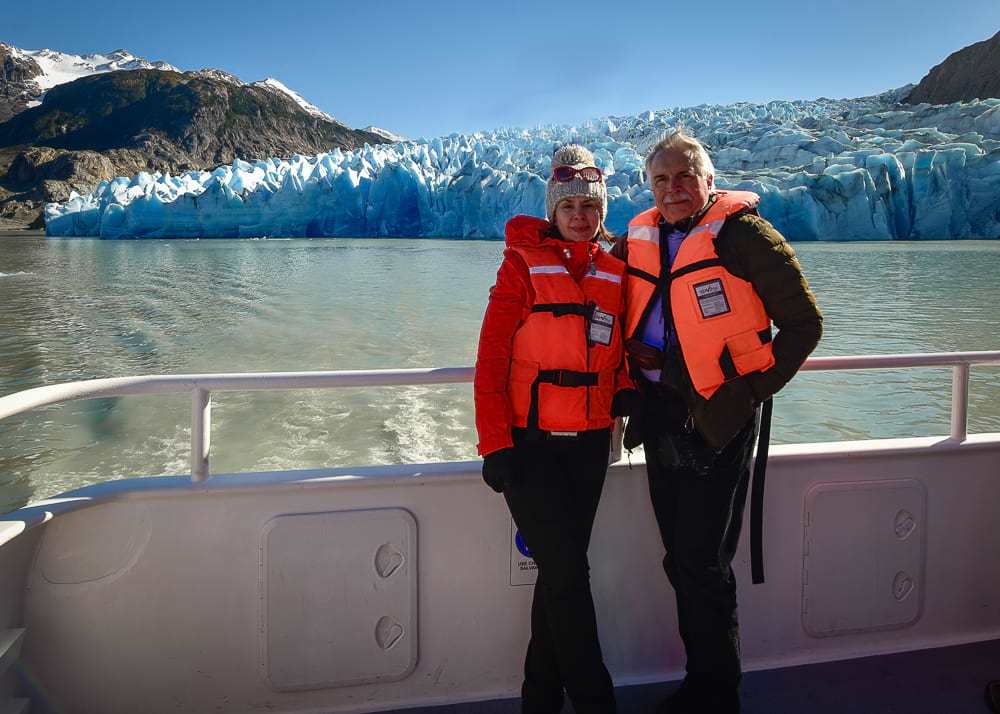 • Glacier Gray
This 6 kilometers wide and over 30 meters high glacier is fed by Southern Patagonian Ice Field. The best way to experience Glacier Gray is by taking a catamaran trip from Hotel Lago Gray.
You can also go horseback riding, kayaking, mountain biking, sailing on glacial lakes, walking on glaciers and visiting estancias. You could easily spend months in this park and still not see it all!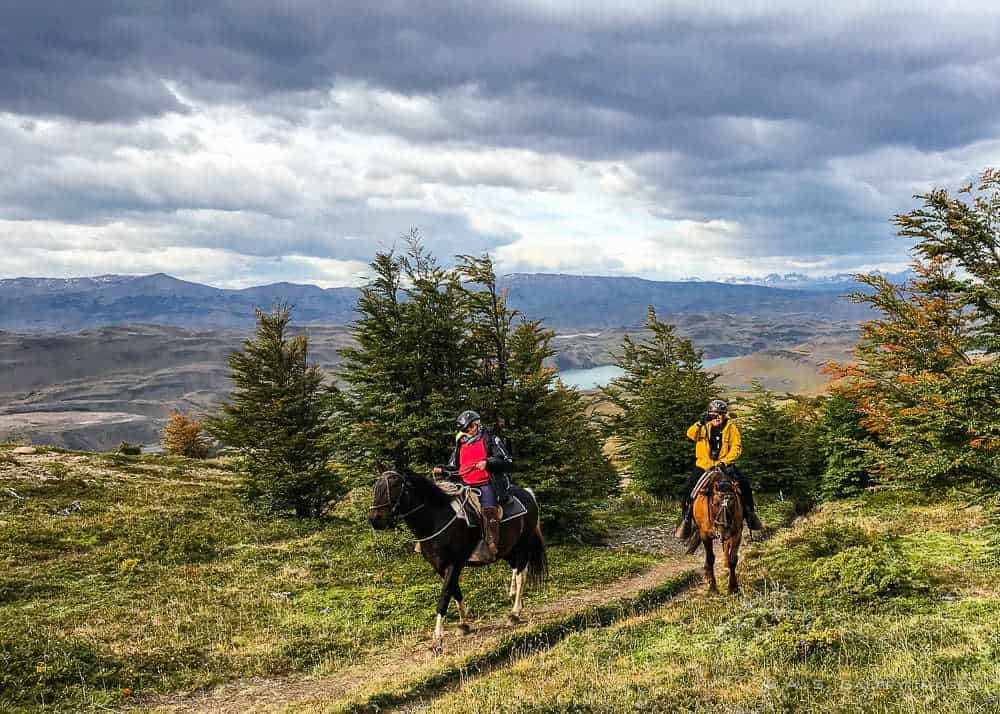 Chilean Patagonia is unbelievably beautiful. If you liked Torres del Paine, you'll surely enjoy visiting Carretera Austral, a quiet and lesser visited area with very similar scenery.
Pin it for later to help other travelers to Torres del Paine.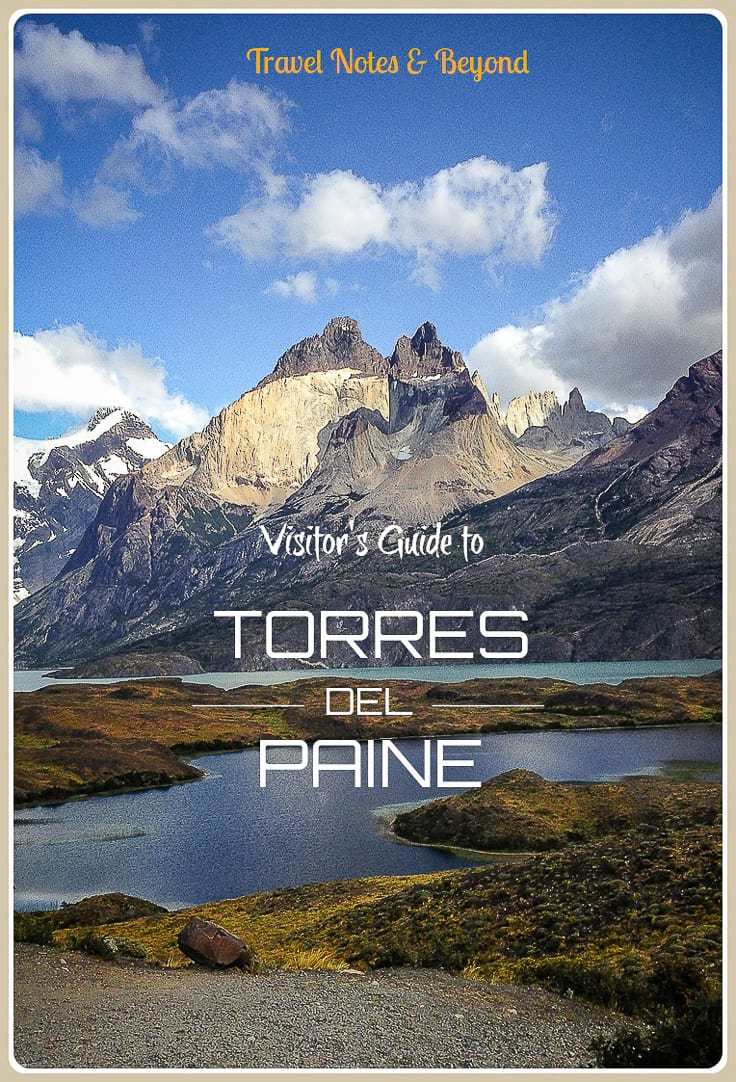 PLANNING A TRIP TO PATAGONIA? READ THESE NEXT: