If it wasn't for the glorious and world renowned Neuschwanstein just a stone-throw away, the Hohenschwangau Castle might have never achieved its fame. Schloss Hohenschwangau, as the Germans call it, is best known as the childhood home of King Ludwig II of Bavaria. The castle was built by King Maximilian II, Ludwig's father, on the ruins of the Fortress Schwanstein.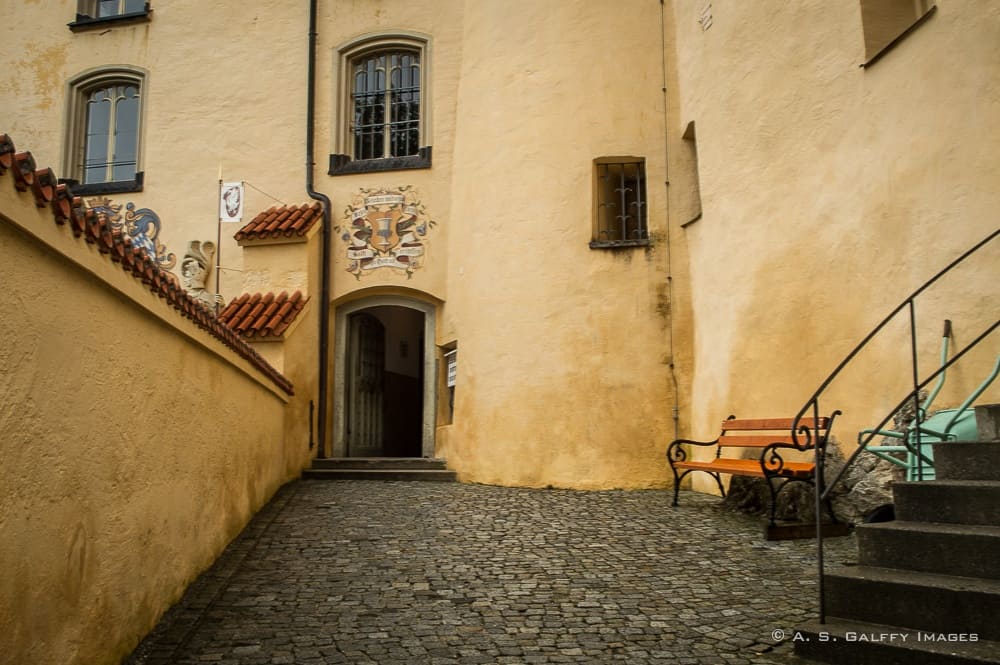 The king discovered the place while wandering around the beautiful area of Schwansee (Swan Lake) and decided to create a fairy tale castle with decorative towers and turrets, portals and crenellated parapets. He rebuilt the old fortress in the style of a medieval castle and decorated it with scenes from medieval legends, choosing the swan as its emblem it. Hohenschwangau translated literally means "High County of the Swan."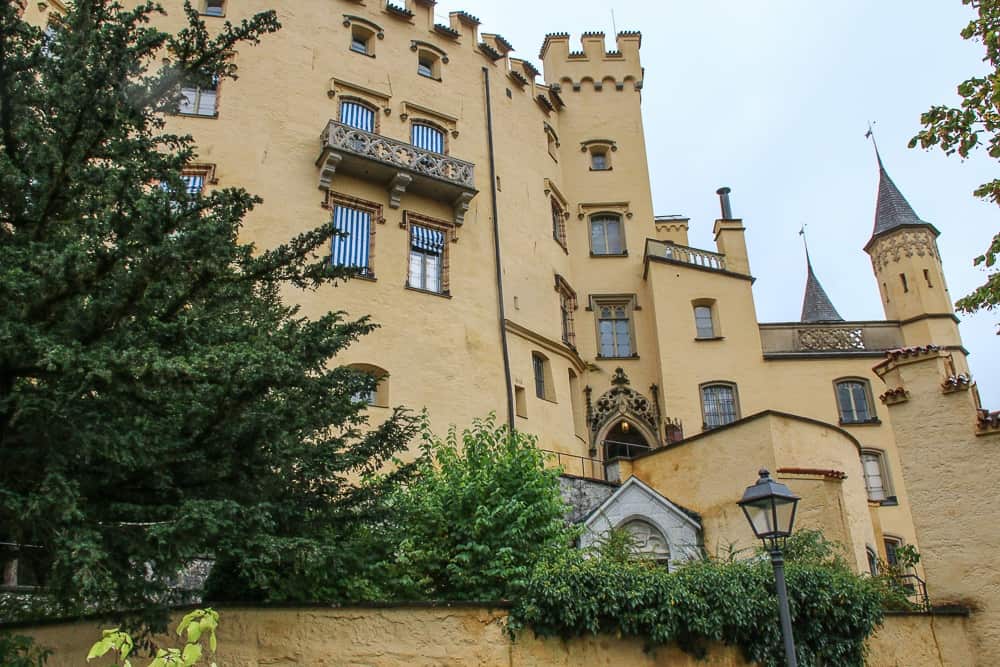 It is however unfair for the beautiful Hohenschwangau Castle to be so close to the flamboyant Neuschwanstein and always be compared to it. The much older Hohenschwangau has its own architectural merits and shares the same magnificent setting as its famous sister, overlooking Schwansee (Swan Lake) and the beautiful valley below. But the close proximity to Neuschwanstein is also an advantage. Both castles make great day trips from Munich, so if you come to see one, you'll most likely see the other as well.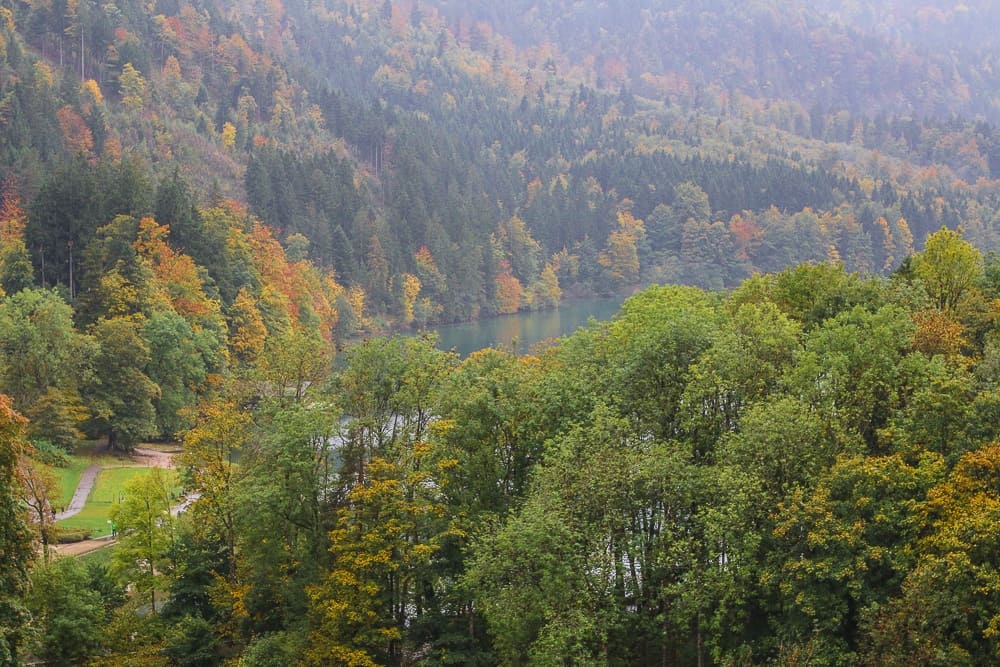 The castle is surrounded by a beautiful garden with swan fountains. The exterior is stunningly beautiful, painted with a striking dark yellow color. The view from many windows give a truly dazzling view of the scenery around. As opposed to the opulent Neuschwanstein, this castle is less ornate but feels warmer and has a more homy atmosphere.
Walls are filled with beautiful paintings, and it's a place you feel like you want to live in. This is probably because it was actually used as a residence. The castle has many elaborately painted rooms, but the one that stands out the most is the Hall of the Swan-Knight that depicts scenes from the classic tale of Lohengrin, the Swan-Knight sent in a boat pulled by swans to rescue a maiden who can never ask his identity.
Schloss Hohenschwangau is a really special site that will help you better understand the evolution of King Ludwig's personality and how he came the neighbouring Neuschwanstein came to exist.