Are you looking for a fun day trip from Buenos Aires? You can try to fit in a trip to the mighty Iguazu Falls. Or take a boat tour from La Tigre to visit the Paraná Delta. Or you can go to Colonia del Sacramento, a picturesque town in Uruguay, only 50km away from Buenos Aires by ferry. Chances are you'll fall in love with Colonia and its historic quarter filled with old colonial buildings, cobbled streets, and quirky shops. There are quite a few things to do in Colonia, even if you only spend a day there. So if you are considering taking a day trip from Buenos Aires, here is a quick guide to Colonia del Sacramento.
History of Colonia del Sacramento
Colonia, as locals call it, was founded by the Portuguese in 1680 as a fortress city and smuggling port. Its strategic position made Colonia the object of many disputes. Over the centuries the remote little city changed hands several times between Spain, Portugal and Britain. Finally, in 1828 Colonia del Sacramento won its independence and officially became part of Uruguay.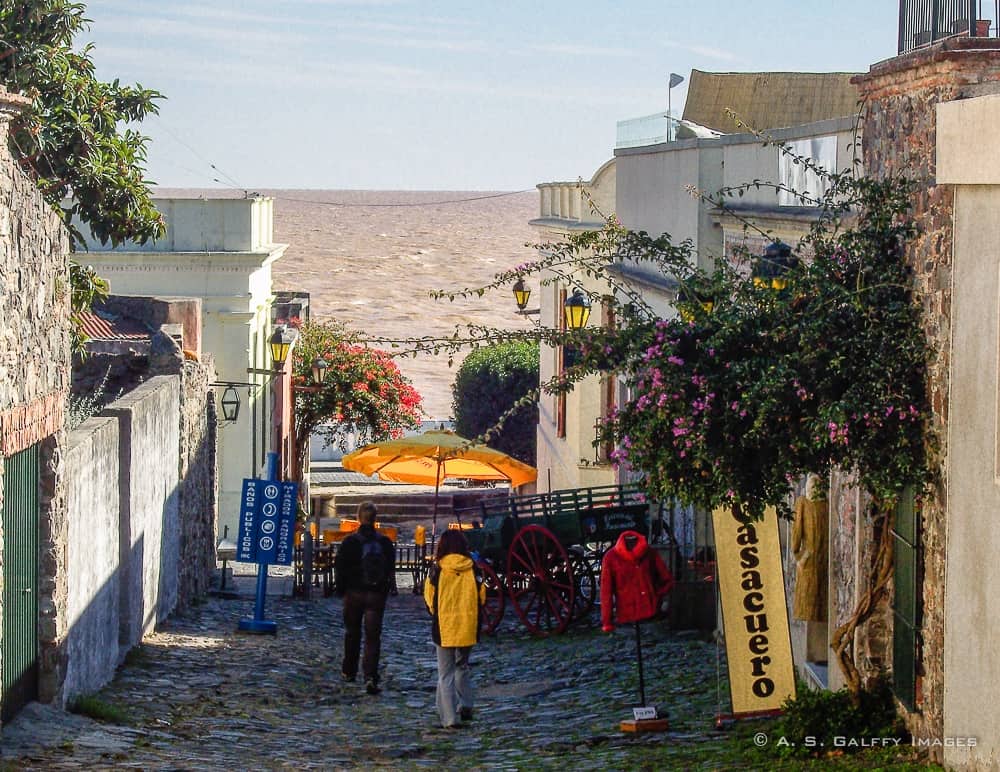 The Ferry to Colonia del Sacramento
Colonia del Sacramento makes an easy day trop from Buenos Aires. To get there you have to take a ferry. There are several companies that operate ferries on this route. The most popular and fastest one is Buquebus, which departs from the ferry terminal in Puerto Madero. The terminal is very modern, with all the amenities of a small airport or cruise ship terminal. There is is a check in, a baggage claim area, a snack bar and a couple of shops.
The fastest crossing takes one hour and the slow service takes three hours. The ferry is very comfortable and has a duty free shop and a small snack bar. You have a choice between first class and tourist class. Seats are not assigned, so you can choose to sit wherever you please. To reserve your tickets you will need your passport. Also, you'll have to be at the terminal one hour before departure.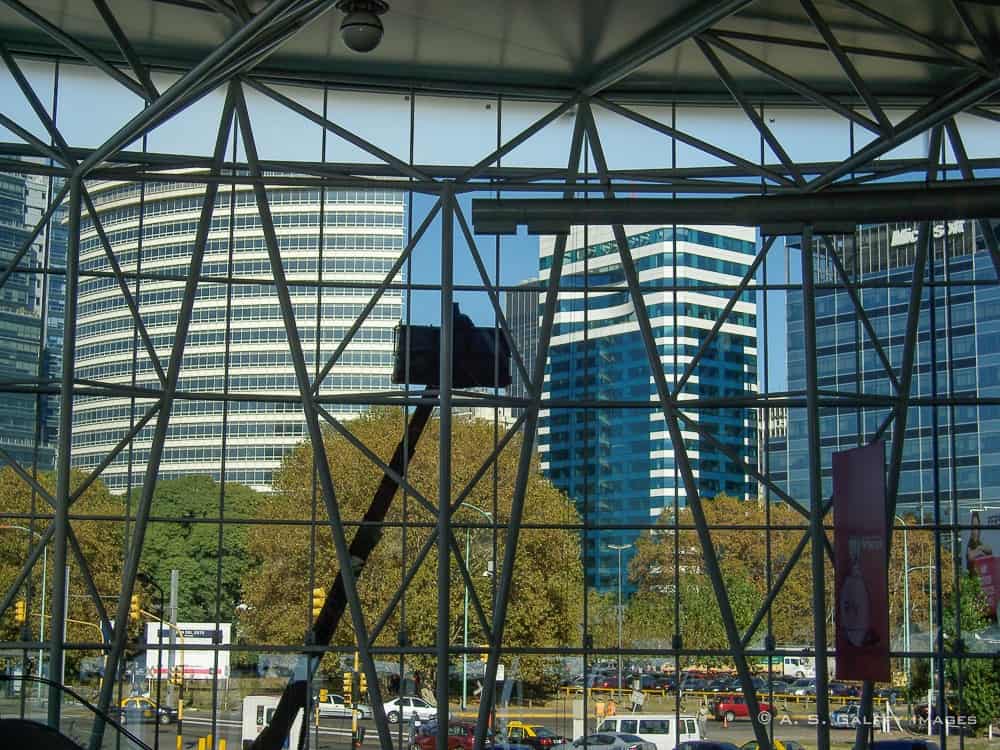 Things to Do in Colonia, Uruguay
Once you arrive in Colonia and step out from the ferry terminal, there is a tourist information booth where you can stop for a map. From there you take a sharp left onto the street that runs along the river bank. It's hard to call Rio de la Plata a river in this area. It's estuary is so large that it looks more like a sea! If I didn't know this was a river, I would have thought I am looking at a lake.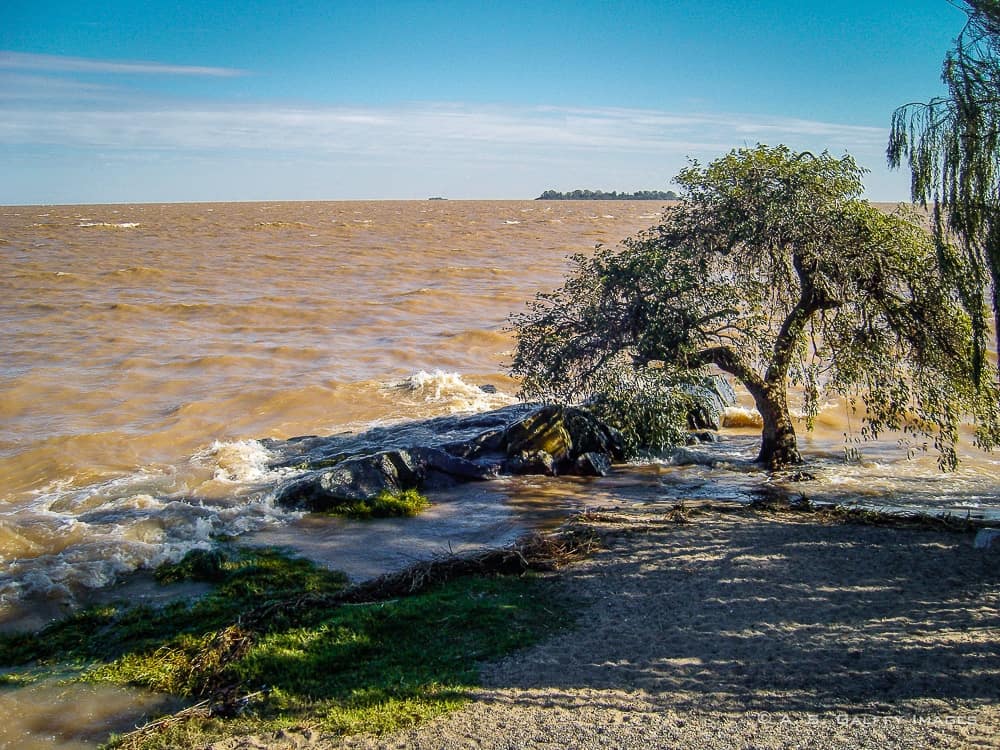 • Stroll the through Barrio Historico (historic quarter)
One of the best things to do in Colonia is simply wander the streets of the Barrio Histórico (historic quarter). Before visiting the museums or the monuments, you should take a stroll and enjoy the town's atmosphere, people and pets. Colonia seems to be the dog's paradise. There are plenty of unleashed but friendly dogs roaming through the historic district in Colonia. And if you don't object, they may offer to ramble with you through the neighborhoods.
The old town of Colonia, is quite compact and doesn't take too long to explore. Most of the things to do in Colonia, Uruguay, are in the Barrio Historico. Seeing how charming and laid back the town was, it occurred to me that we should have stayed a couple of days in Uruguay and visit some other places. The country's capital Montevideo, has many attractions also and is only 150 km away. Unfortunately, our vacation was almost over and we didn't have that extra day.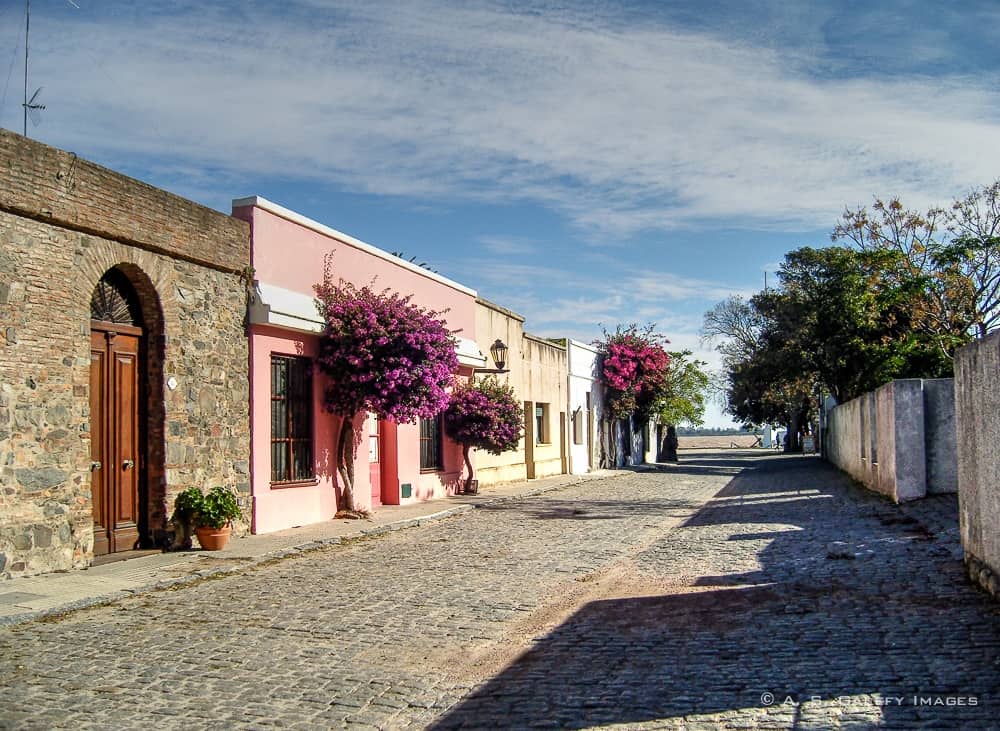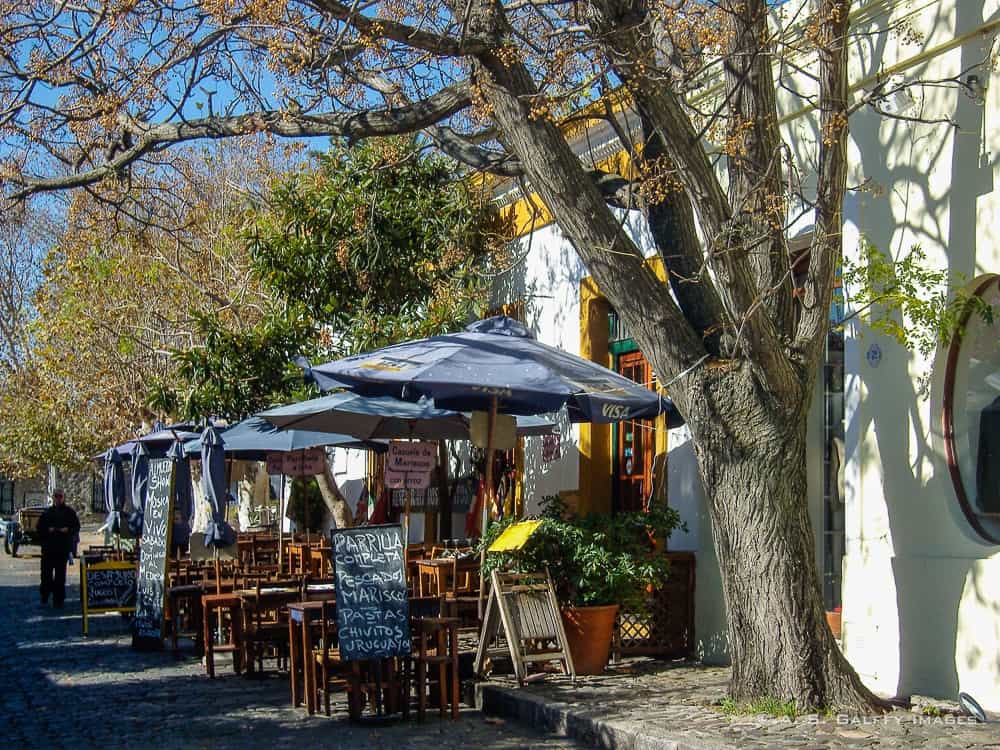 • Take photos
Colonia's small cobbled streets and squares inspire a wide variety of photography. From beautiful old building, to vintage cars from the 1930s and 1940s, and quaint, little shops tucked away in the most inconspicuous places, the old town is a photographer's paradise. The Spanish and Portuguese influences are very visible all throughout the city, in the lighthouses, churches and the fortified walls.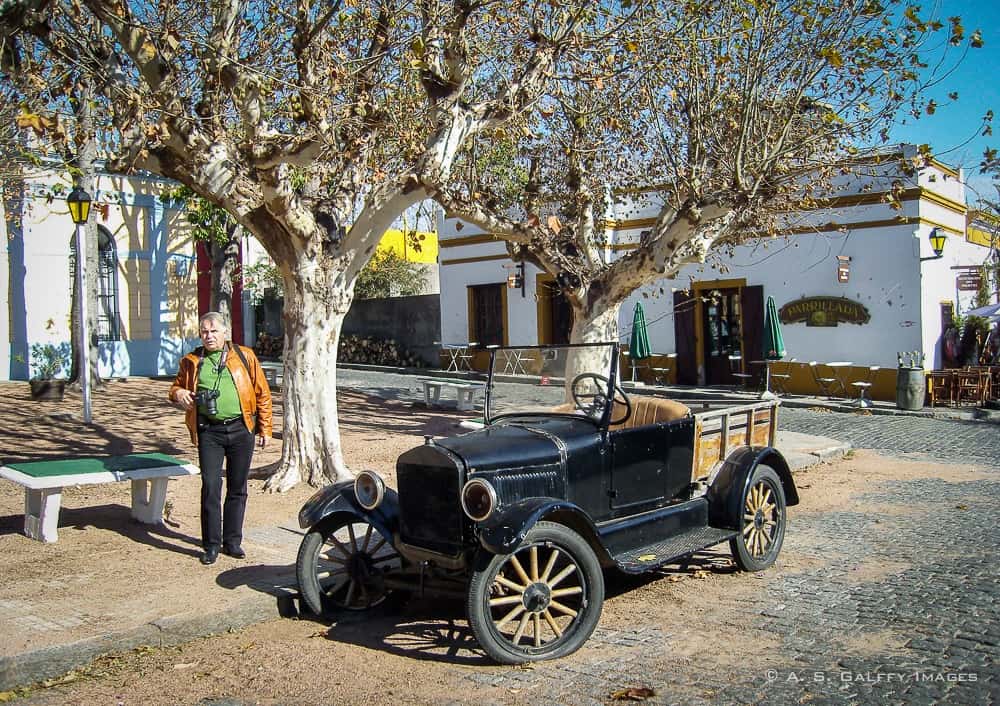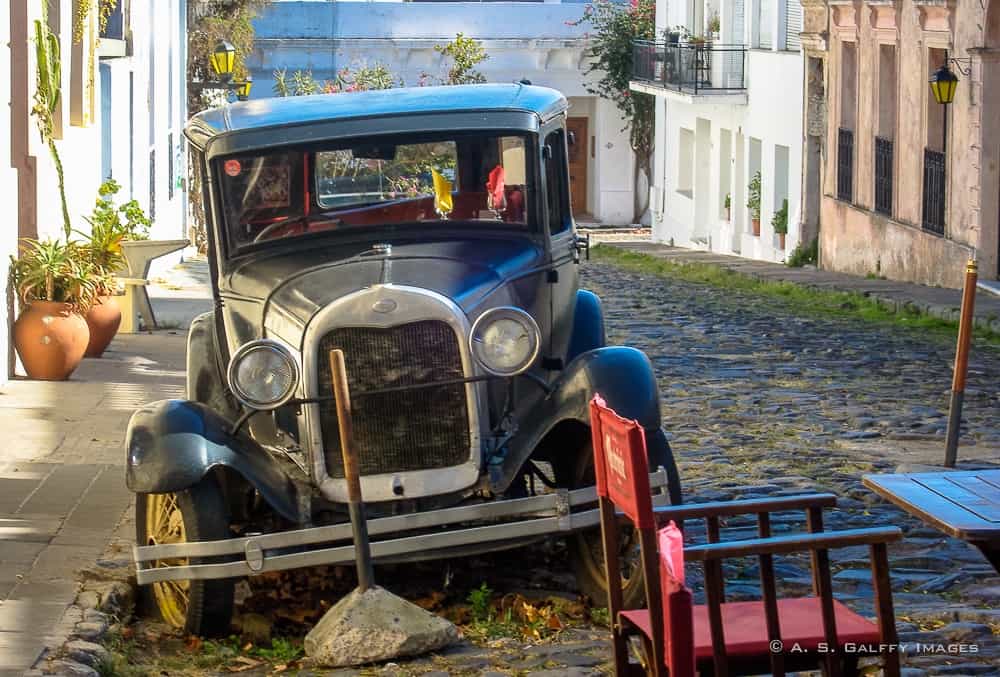 • Visit the ruins of the San Francisco Convent
One of the historic landmarks that shouldn't be missed in Colonia are the ruins of the Convent of San Francisco, dating back to the 17th century. The convent burned down in the 18th century, but many of the old walls are still standing and can be visited.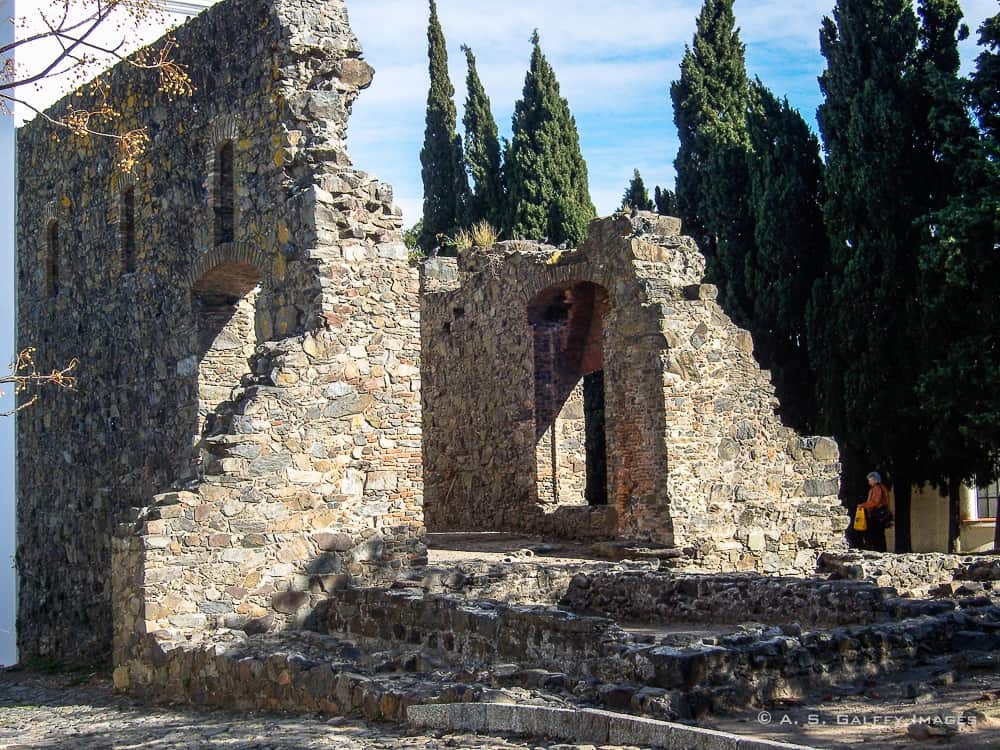 • Walk around the lighthouse
El Faro, the beautiful lighthouse that towers over the ruins, was built some years later from stones actually taken from the ruins of the convent.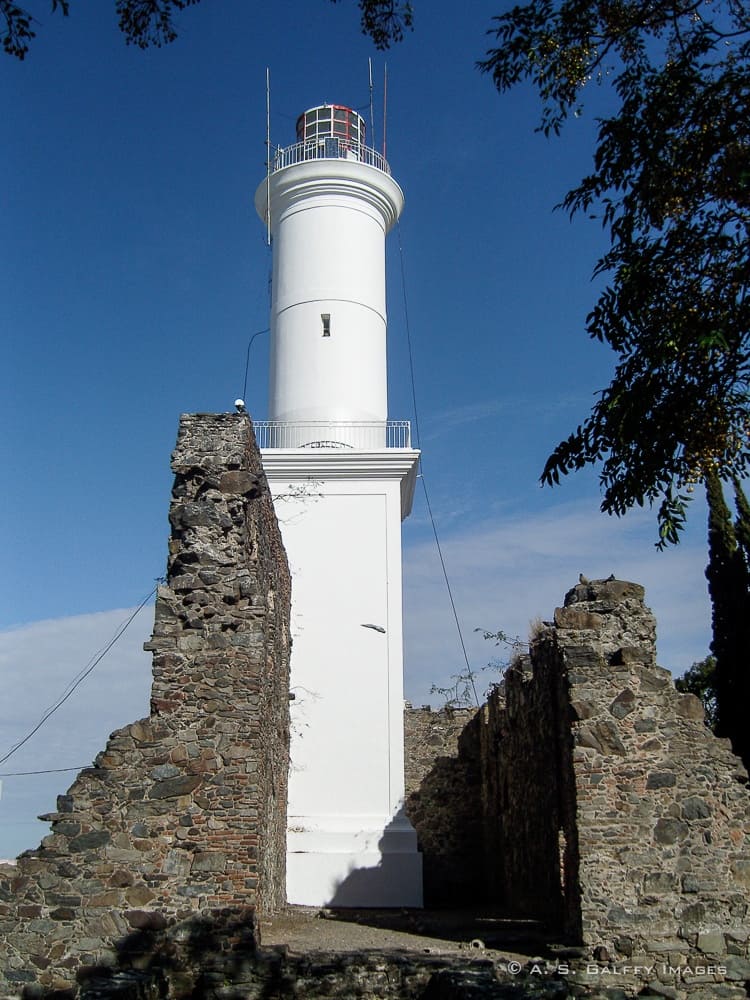 • Visit Basilica del Sagrado Sacramento
Basilica of the Sacred Sacrament (in English) is the only church within the city walls. It is also the oldest church in Uruguay. That is most likely the reason why most visitors feel compelled to visit it. The church is beautiful, but very simple and conservative.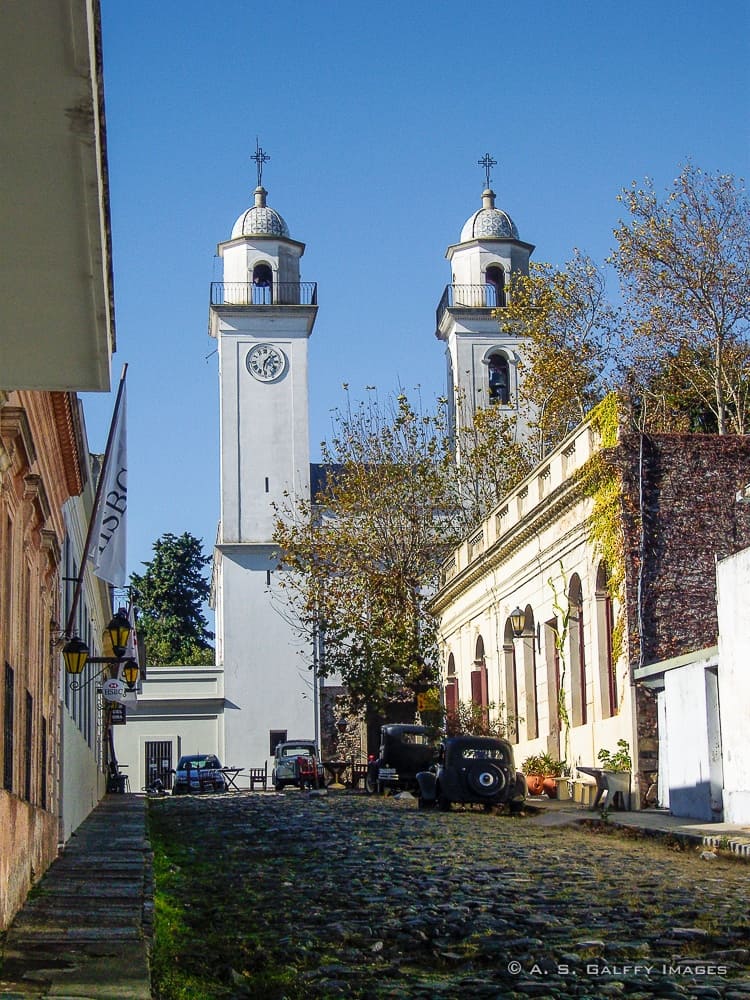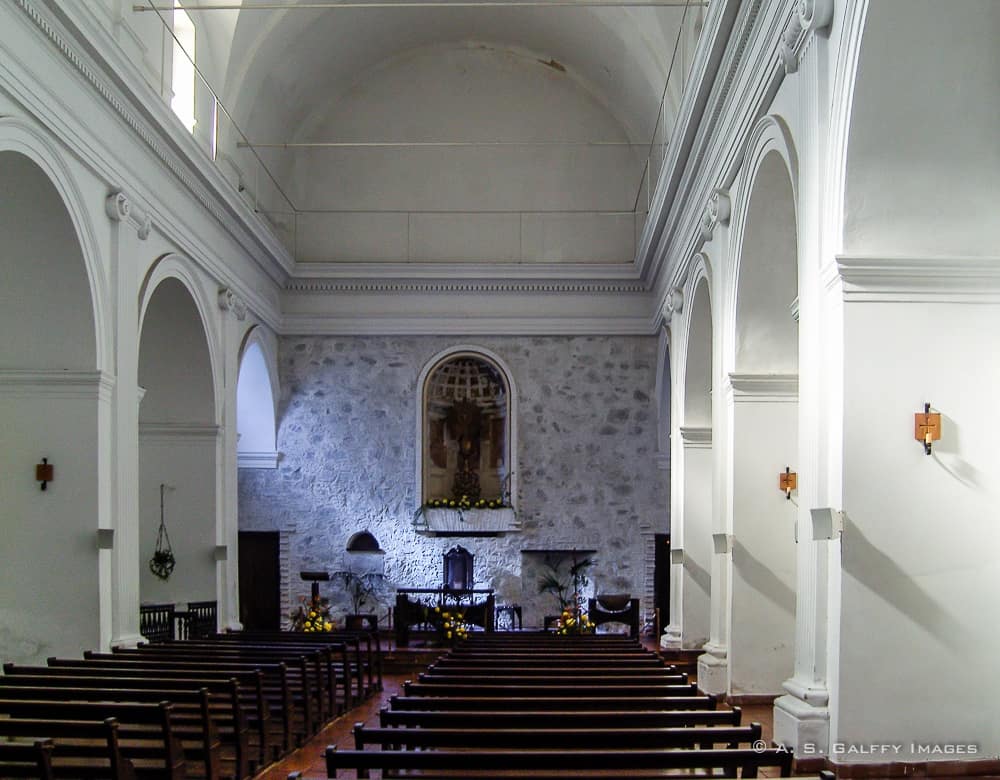 The historic quarter of Colonia was designated a World Heritage Site by UNESCO.
• Visit One of the Museums
Colonia's museums are in the historic district, within a very short distance of one another. Some of them are located in old buildings that have been renovated and really worth a look. The Portuguese Museum, housed in an 18th century building, features furniture, weaponry, and old maps of the area. There is also the Tile Museum and Colonia's Indigenous Museum, both housed in 19th century buildings. The Historic Spanish Museum displays a collection of works of art, vintage weapons and replica costumes from the 17th and 18 century.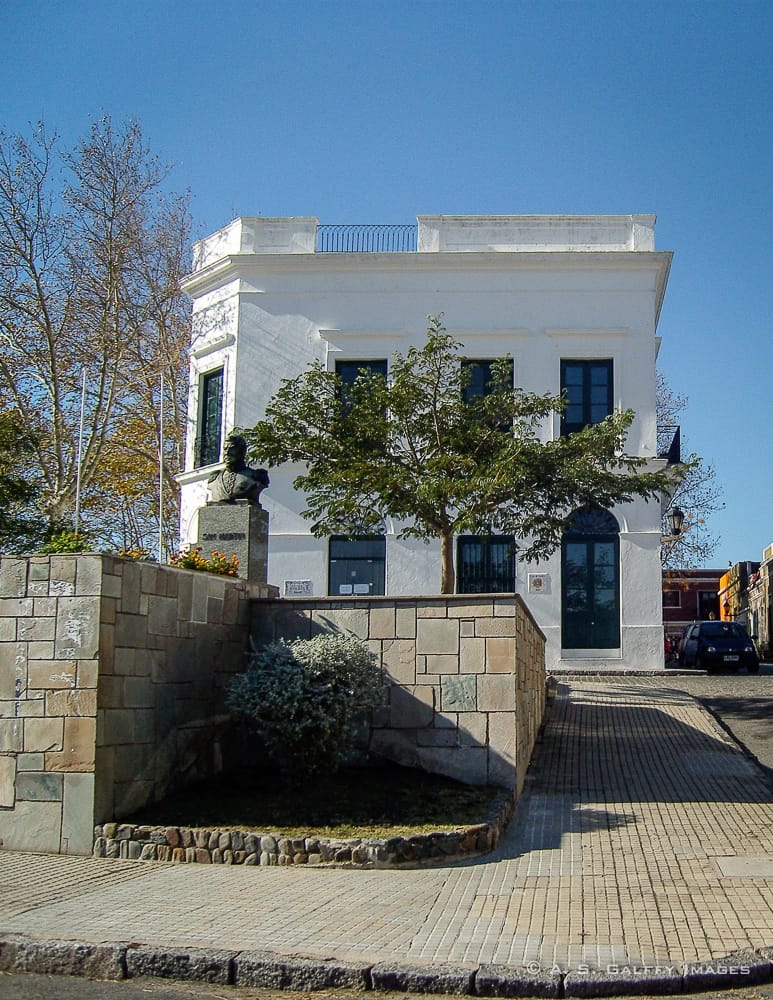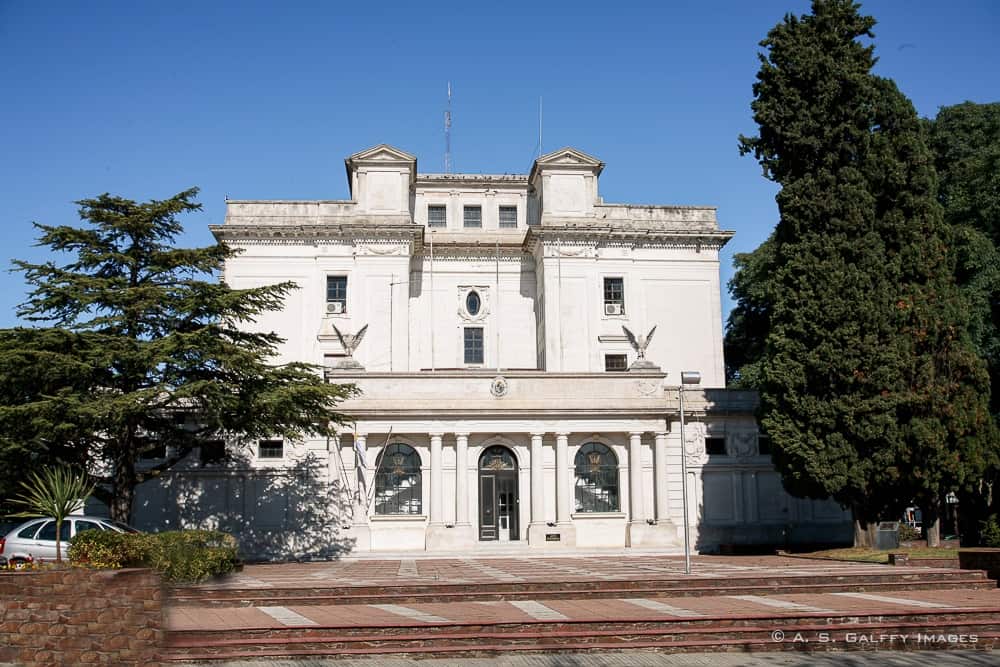 Dining in Colonia del Sacramento
There are many great restaurants in Colonia de Sacramento where tourists love to eat. Considering the overwhelming abundance of cows and farmland around Colonia, that should come as no surprise. The beef, the eggs, the vegetables and all the other ingredients used for preparing the dishes in restaurants come from one of the local farms. Also, due to the city's proximity to the water, there is no shortage of fresh fish and seafood. The food in Colonia is very similar to Argentina: grilled meats, empanadas, pasta, and lots of tapas.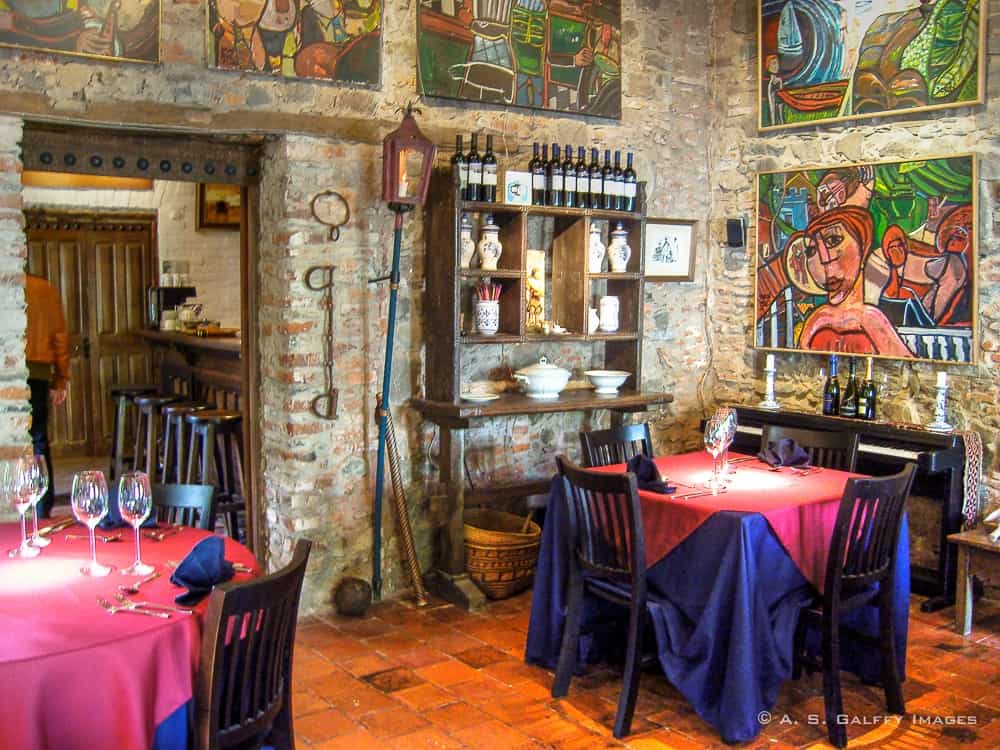 Experiencing the atmosphere and great food of these local restaurants is one of the best things to do in Colonia. Since many restaurants cater to tourists they accept foreign currency or credit cards, but it's a good idea to check the payment options before ordering.
Colonia is a very clean and safe place and the people we met there were all very friendly. This was one of the best day trips from Buenos Aires that we did. I couldn't recommend Colonia del Sacramento any stronger.