It's hard to run out of things to see and do in Buenos Aires, but if you really want experience Argentina's diverse landscape and rich rural culture, you need to go beyond the city limits. There are quite a few exciting day trips that you can take from Buenos Aires, so in this post I'll give you some ideas.
Best Day Trips from Buenos Aires
From cruising the waterways of the Delta, touring a colonial Uruguayan city, visiting an Estancia, or even the mighty Falls of Iguazu, you have many options for day trips from Buenos Aires.
Trip to El Tigre
Tigre (the tiger) is a pretty little town that lies on the Paraná Delta, about 20 miles north of Buenos Aires. The area's name derives from the tigers that were hunted there, on occasions, in its early years.
Tigre is one of Argentina's most amazing areas, where the river breaks into a web of little streams, forming hundreds of small islands.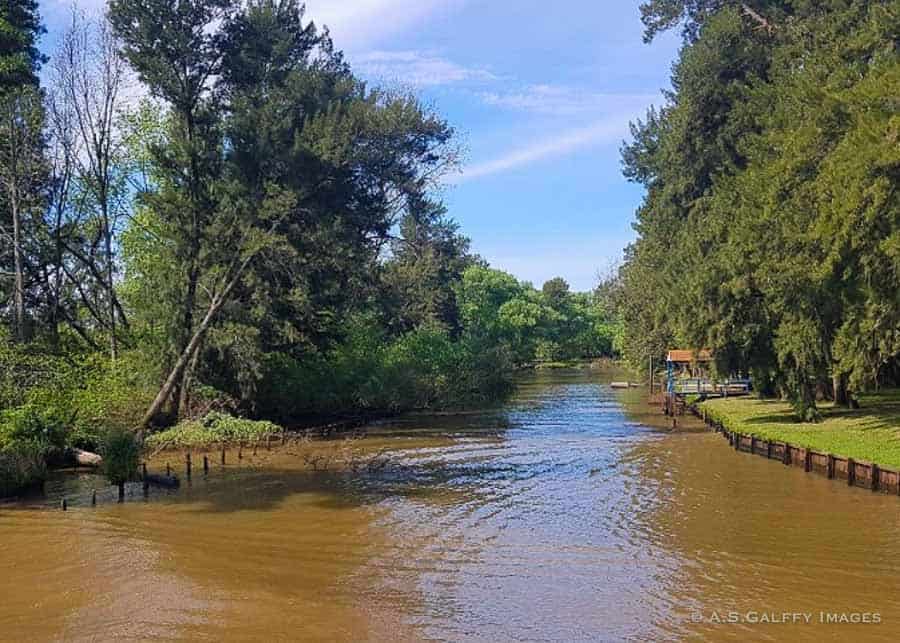 An interesting fact about the Paraná Delta is that it empties itself into the Rio de la Plata. This is the only delta in the world that flows into another river.
The Paraná Delta is best experienced on a boat trip. Riding through these channels lined by tall pampas grass and stopping in little towns or at riverside restaurants is a great way to spend a day away from the busy Buenos Aires.
Besides being an important timber processing port, La Tigre is also a very picturesque little town with a lot of attractions like antique shops, restaurants, pubs and a beautiful museum of modern art (Museo de Arte Tigre). But its most important attribute is being a starting point for a visit to the Paraná Delta.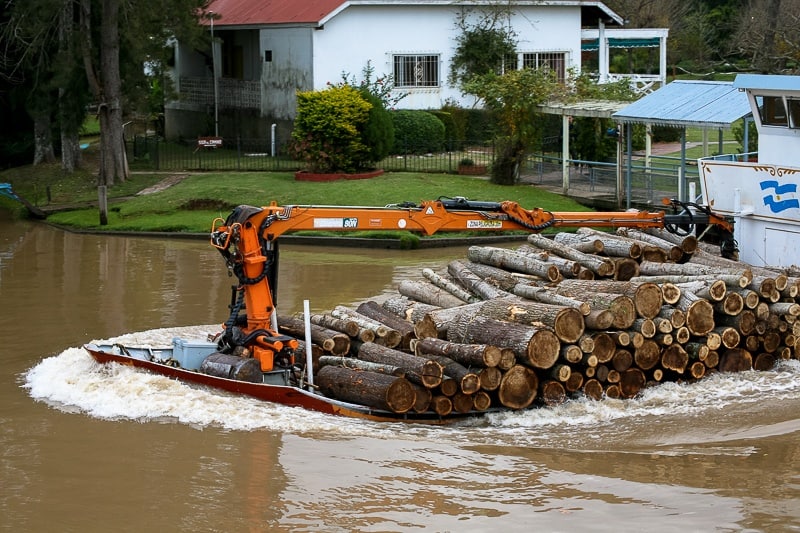 As you travel the river, you can see dwellings of all kinds. From humble homes to elegant mansions, English-style rowing clubs. There are countless marinas, bed-and-breakfasts, as well as upscale lodges, restaurants and cafés.
The delta is beautiful and refreshing. Therefore, many porteños (Buenos Aires locals) choose to spend their weekends here in summer.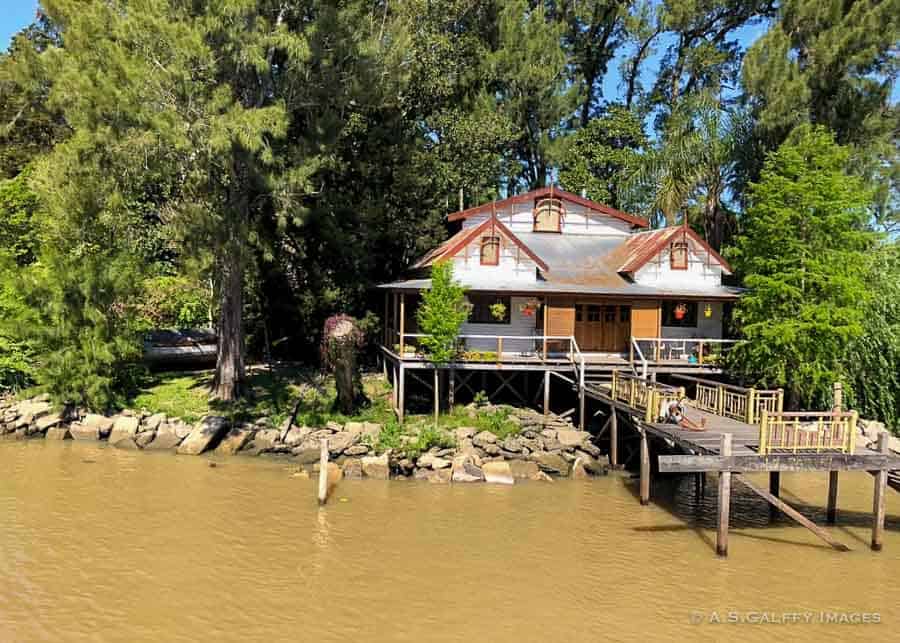 But there are also many people who live here full time. Their way of life and it's quite fascinating. For example, their mail is delivered by boat from door to door and their kids go to school on ferries. Groceries also come by boat.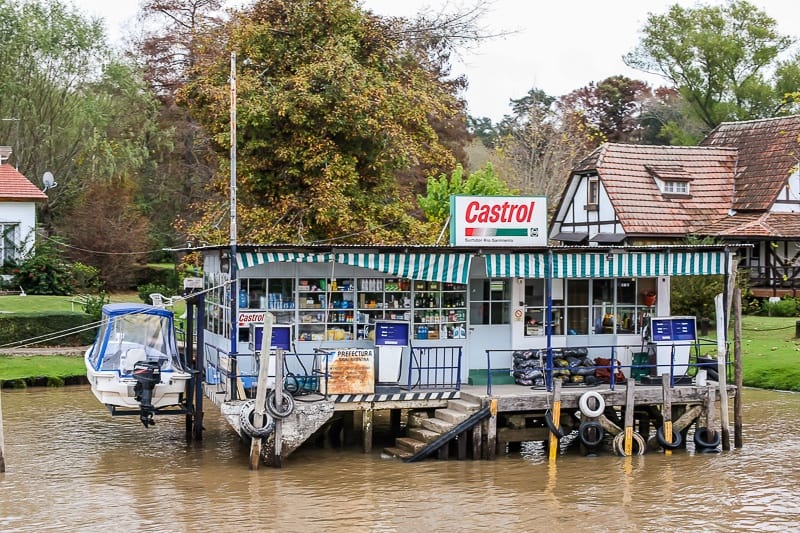 The tour takes about 3 hours but gives you enough time to enjoy the scenery of this beautiful jungle.
Day trip to Colonia del Sacramento
If you are looking for a fun and easy to reach place to spend a day, go to Colonia del Sacramento, just one hour away from Buenos Aires. Chances are you'll fall in love with this picturesque town on the border of Argentina and Uruguay.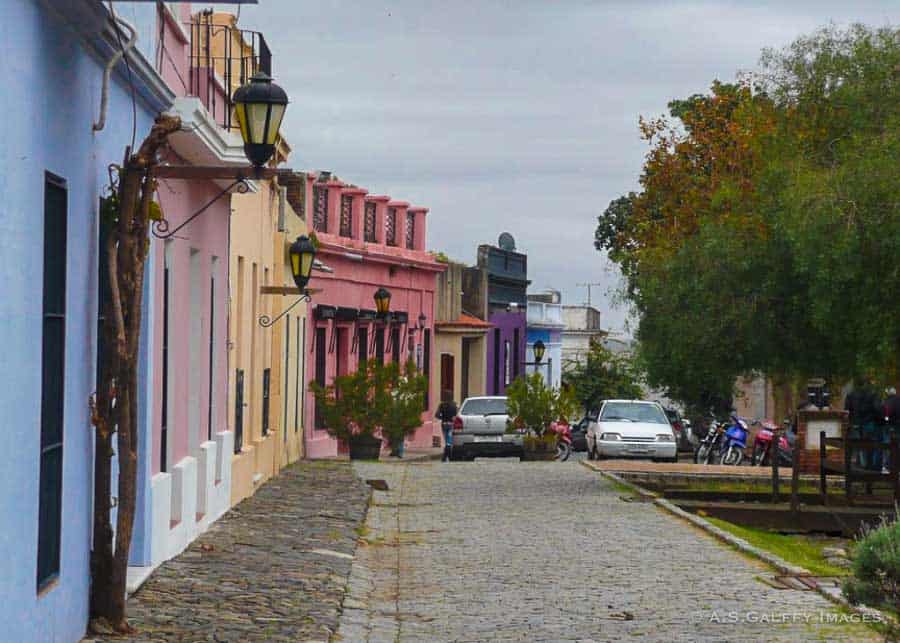 The easiest way to get to Colonia de Sacramento from Buenos Aires is by ferry. There are several companies that operate on this route. The fastest and most popular one is Buquebus,which departs from the ferry terminal in Puerto Madero.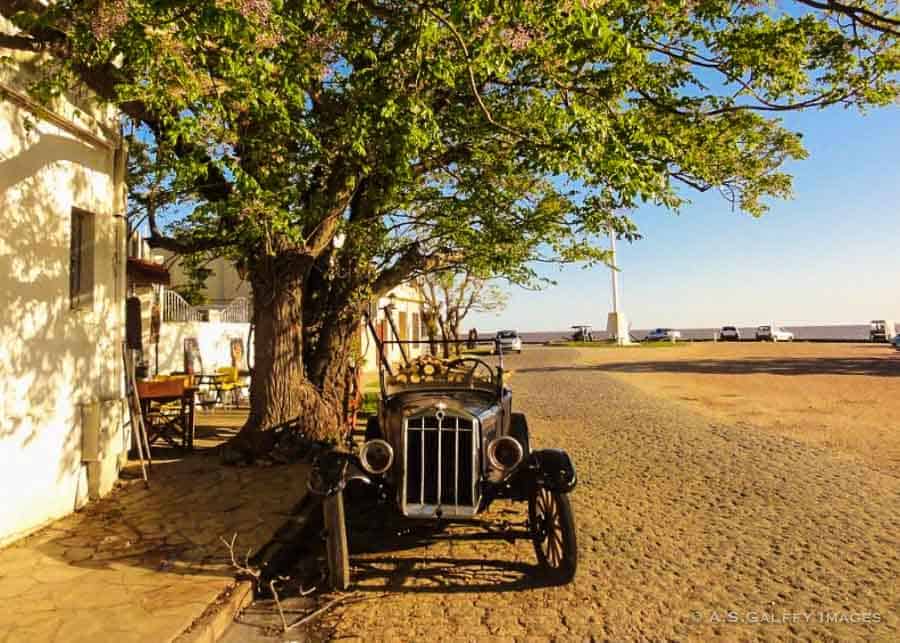 The town's historic quarter is filled with old colonial buildings, cobbled streets, and quirky shops. You'll spot vintage cars and cute artsy things tucked away in the most inconspicuous places. This place is truly a photographer's dream!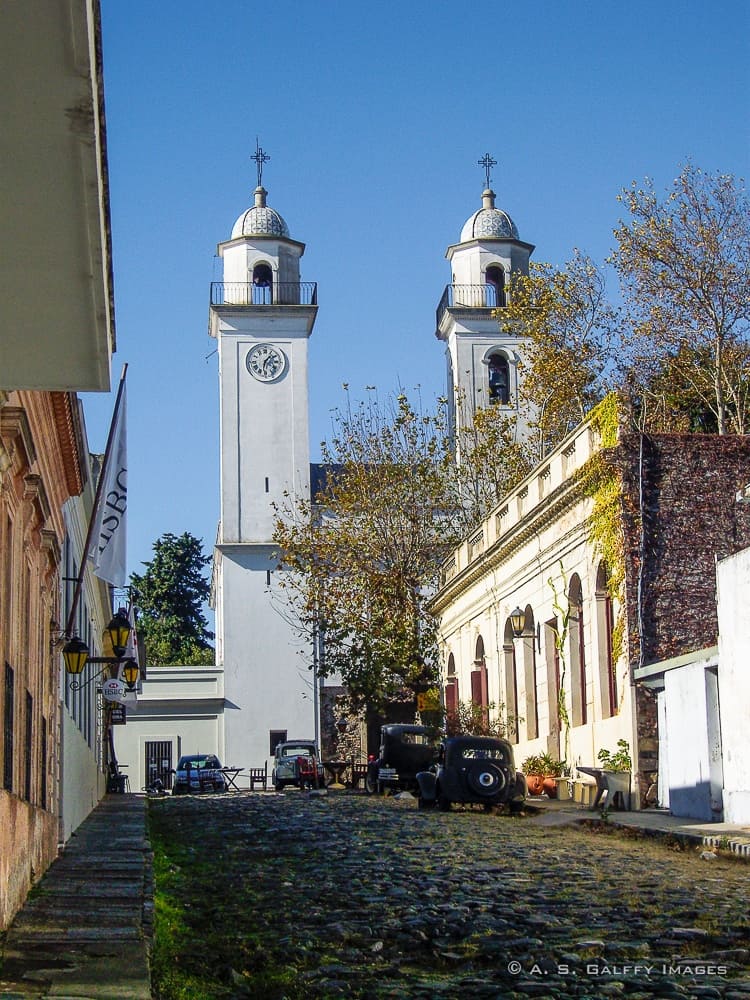 There are quite a few things to do in here in a day. You can visit the ruins of an old convent, shop, or spend some time on the beach. If you are planning to spend a day here, check out my complete guide to Colonia del Sacramento.
Day Tour to Iguazu Falls
Ideally, you should have a couple of days to properly visit the mighty Iguazu Falls. But if you don't have that luxury, you should at least visit the falls on a day trip from Buenos Aires.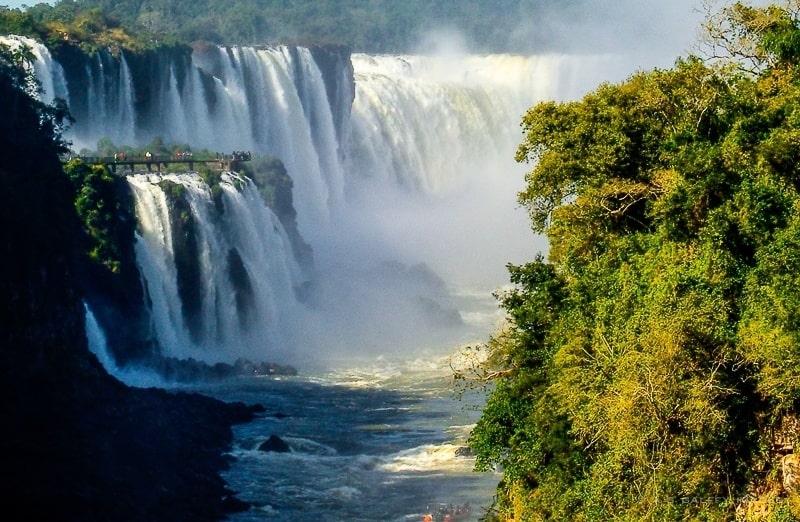 Visiting Iguazu Falls is one of the most rewarding experiences that you will ever have. You might have seen the photos of Iguazu. Or maybe read about it. But coming face to face with the mighty Iguazu is like coming face to face with a dragon. It's an adventure that you'll never forget.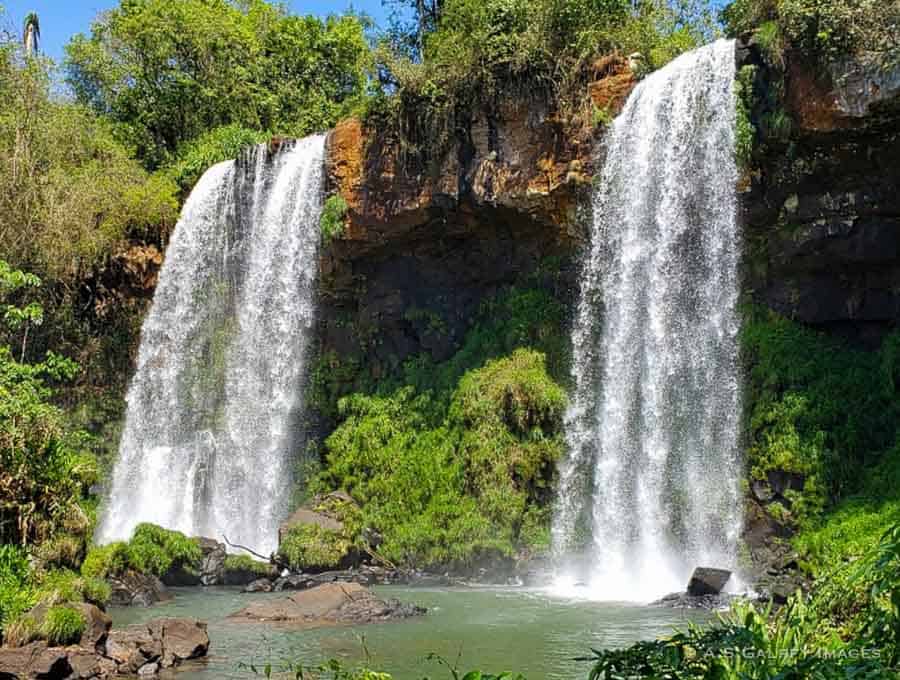 Iguazú National Park is quite big and has many amazing sites, one more impressive than the other. Iguazú stretches across two countries: Argentina and Brazil. However, you won't have time to see both sides in a day. It's better to concentrate on exploring the Argentinean side, which is actually bigger.
Tips for taking a day trip to Iguazú from Buenos Aires
If you decide to take an excursion to Iguazú from Buenos Aires, here is what you should do:
Buy round trip tickets from Buenos Aires domestic airport directly to Puerto Iguazu. The flight takes about 1 hour and 55 minutes. Try to catch an early flight (around 5:30 am) and be sure to have your Passport with you.
From the airport to the Park you can either take a cab, which is more expensive, or hop on El Practico, the local bus. The trip takes roughly about 20 minutes.
When you arrive at the National Park you purchase your tickets and ride a train for approximately 20 minutes to the trail heads.
You can choose to hire a private guide to help you find your way through the more than 6 miles of paths, or you can visit the falls on your own. We didn't hire a guide.
We walked most of the Argentina trails in 4-5 hours. There are very few places to sit down and even fewer restrooms.
You can have lunch in the Park, or bring your own meal.
After visiting the falls, return to the airport. The last flight to Buenos Aires departs around 9:00 pm, but you'll have to check the schedule.
This makes for a long day but allows you to see one of the wonders of the world. It's really worth the effort! However, if you don't feel like taking this trip on your own, you can always book a tour. There are
Day Trip to San Antonio de Areco
A day trip to San Antonio de Areco will give you a taste of the rural life of Argentina. Located just 90 minutes away from Buenos Aires, this quaint sleepy outpost enjoys a beautiful setting in the Argentine pampas.
We visited the town in November, on their yearly "El Dia de la Tradicion" (The Day of Tradition) and were treated to gaucho parades, military bands, and carne asada barbecue. But even if visit it on a regular day, San Antonio de Areco is really enchanting.
You can browse the souvenir shops, eat lunch at one of the rustic restaurants around the town square, or visit one of the fine museums.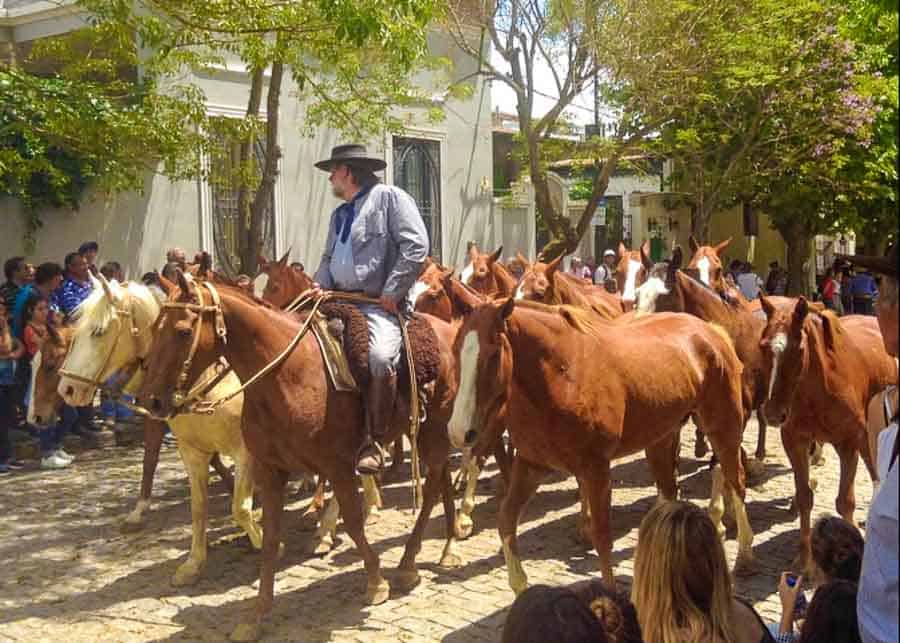 The town will give you an idea about the rural life of gaucho Argentina. Quite a sharp contrast to cosmopolitan and busy Buenos Aires!
In San Antonio de Areco you'll also get a peek into Argentina's immigration history. The town has a strong Irish heritage, being home to one of the largest Irish communities in the country.
While in San Antonio de Areco, you can also visit the next door Estancia La Porteña, a beautiful 180-year old ranch considered the oldest and most traditional in the area.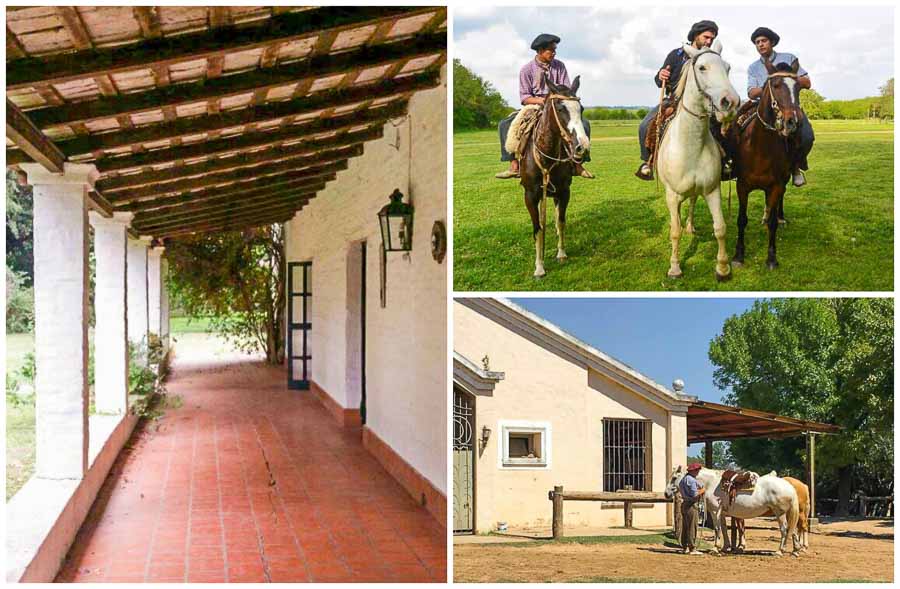 At the ranch you will be given the opportunity to visit the main house, go horse riding accompanied by gauchos, or just go for a ride in a horse-drawn carriage through the countryside. You'll also be able to watch equestrian demonstrations performed by the Estancia's gauchos.