The Weekly Postcard: Mission San Antonio de Padua in California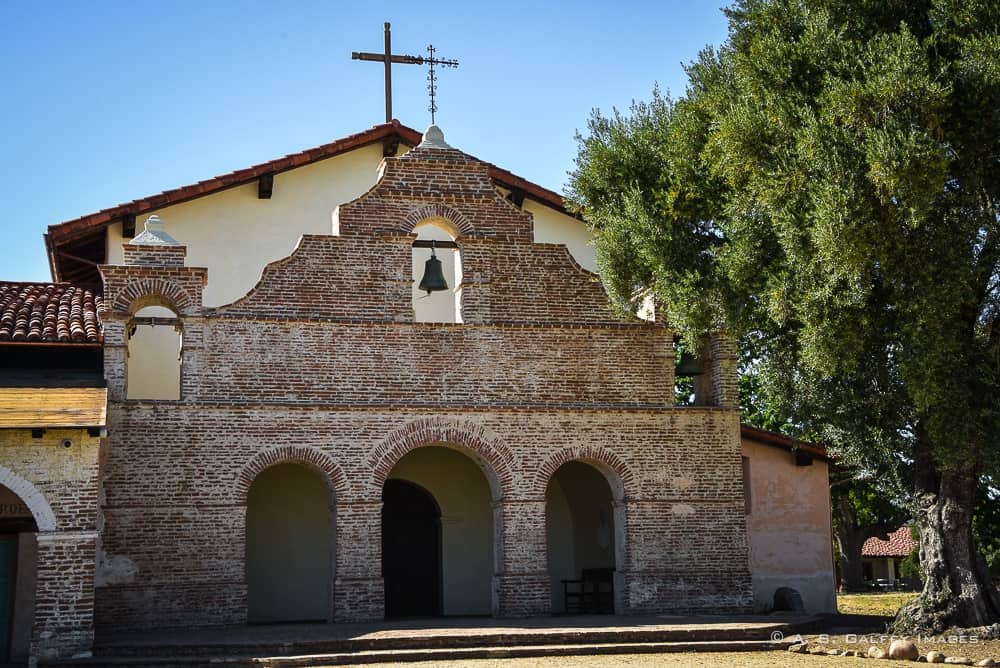 Last updated: June, 2018
Just a few miles north of Paso Robles, in the middle of the Hunter-Liggett Military Base, lies the most remote mission in California. Mission San Antonio de Padua was the 3rd mission build by Father Junipero Serra, the Franciscan priest who founded the first nine of the 21 Spanish missions between San Francisco and San Diego.
A Brief History
The site was chosen specifically due to the large number of Salinan Indians that inhabited the area, whom the Spanish priests wanted to christianize. The story says that in his zeal to continue north and establish more missions, Padre Junipero Serra hang what was to be the church bell on an oak tree and after a short Mass of dedication, left Padres Buenaventura Sitjar and Miguel Pieras to build the mission. The construction lasted a couple of years (1771-1773).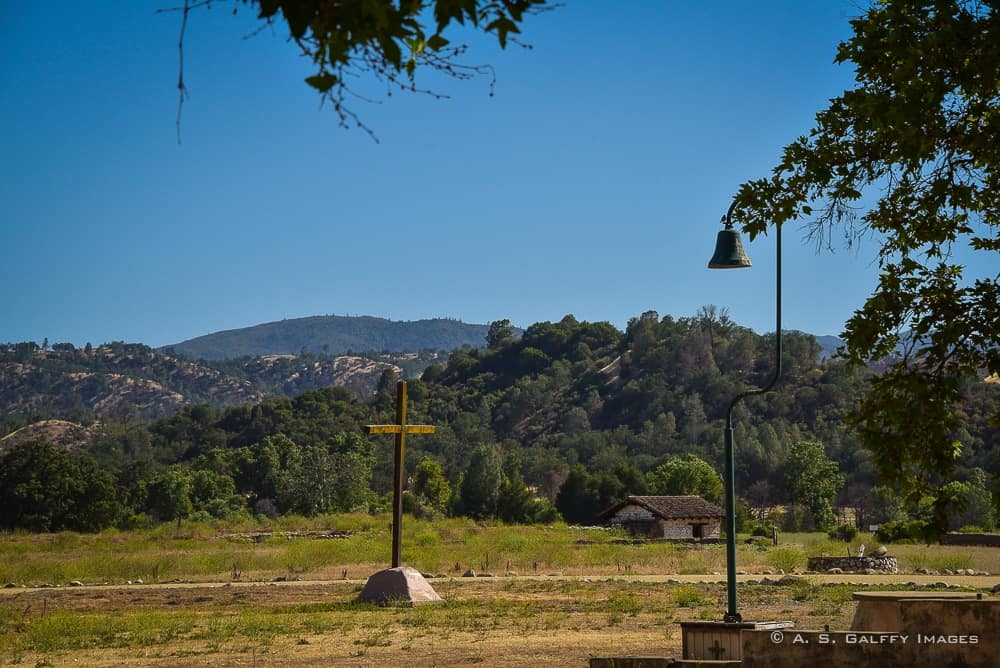 Between 1801 and 1805 the mission enjoyed a lot of prosperity. There were about 1,300 Indians working on the premises, in the wool spinning shop, the tannery, the carpenter shop, or at the stables. In 1834, after taking over California, Mexico decided to end the mission and sell the land. But after the Spanish left, the Indians couldn't take care of the mission and the value of the property declined so much that no one wanted to buy it. So the Mexican governor sent a Mexican priest to take care of it. After the priest's death in 1882 the buildings fell into disrepair again. Over the years, due to heavy rains and earthquakes many of the buildings began to collapse. In 1940, the Franciscan friars returned and began rebuilding the mission with help from the newspaper magnate W.R. Hearst, who owned the nearby Milpitas Ranch.
Visiting the Mission
Although a little difficult to access, the mission enjoys a spectacular location –between the pristine hills and vineyards of San Antonio Valley, surrounded by the Santa Lucia Mountains. The frequent earthquakes in the area damaged the mission over the years. In 1948 the newspaper magnate W.R. Hearst, who owned the nearby Milpitas Ranch, did some major restorations to it.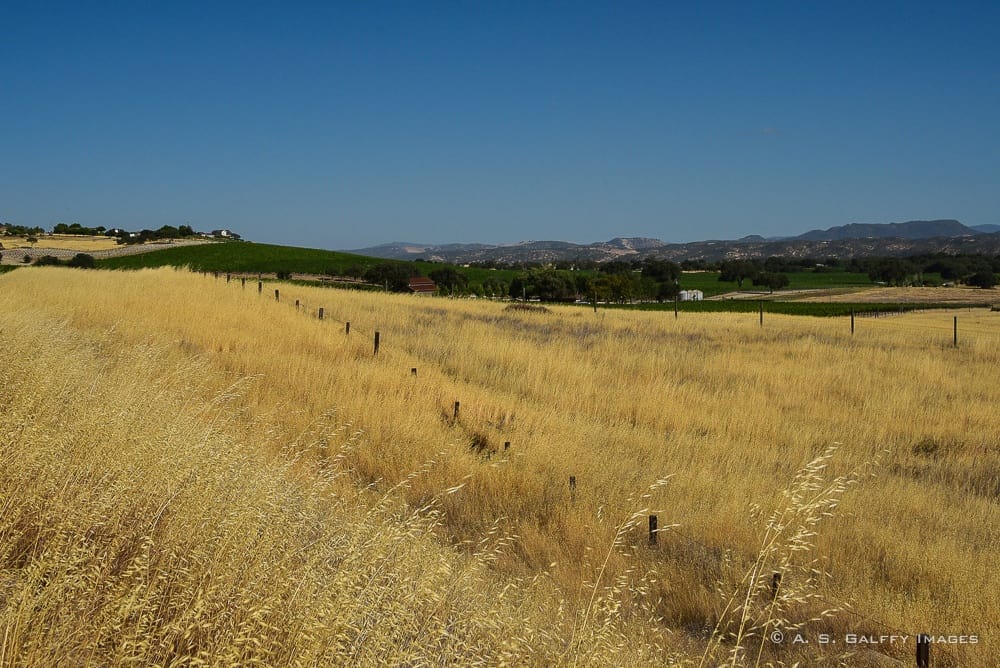 The church that stands today was built between 1810 and 1813 in the same fashion practiced by the padres 150 years before. The mission's aspect is altogether simple and humble. Despite the remote location, the church still has mass every Sunday.The parish is composed of about 30 families.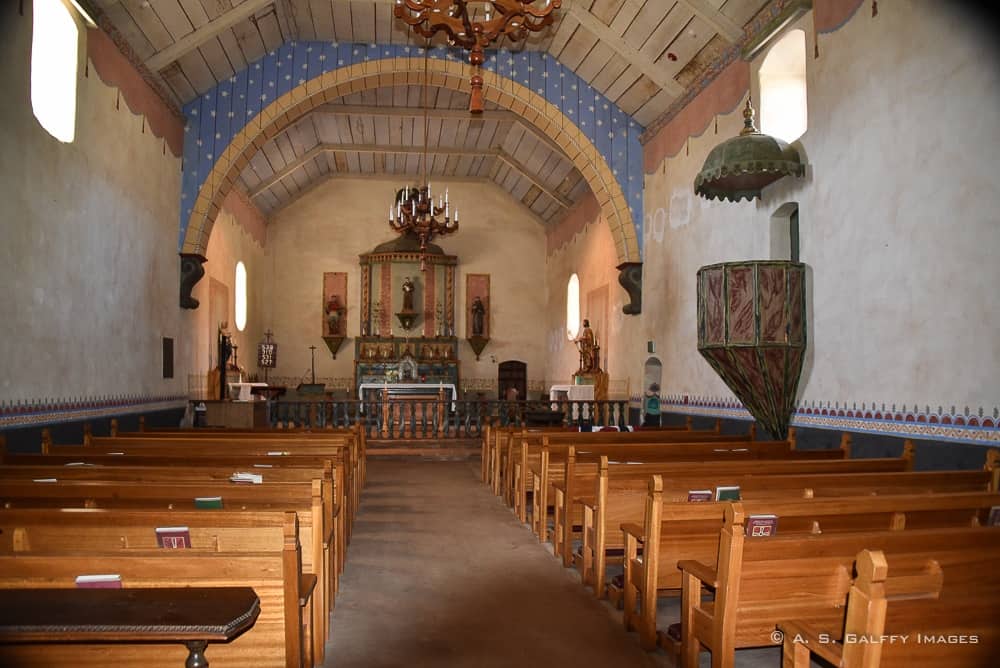 The mission grounds are also simple and modest, but well kept and clean. The interior courtyard has a beautiful flower garden, an old well, grape vines and a 19th century olive tree that is still standing. There some interesting ruins and burial sites in the back yard. Unlike most missions, Mission San Antonio de Padua runs a retreat center on the premises. All the rooms face the courtyard and can be rented for a reasonable price; most of them share a bathroom, but there are a couple of suites that have their own bathrooms.
Currently, the mission is going through a seismic retrofitting. The complex is still open for services and visitation, but some of the walls are covered in scaffolding, fences, and tarps. Admission is free, but there is a $5/person suggested donation. Mission San Antonio de Padua has a very nice gift shop that also sells refreshments. For directions to the mission click on the following link: http://missiontour.org/wp/sanantonio/mission-san-antonio-de-padua.html