Visiting Neuschwanstein – the Dream Castle of a Mad King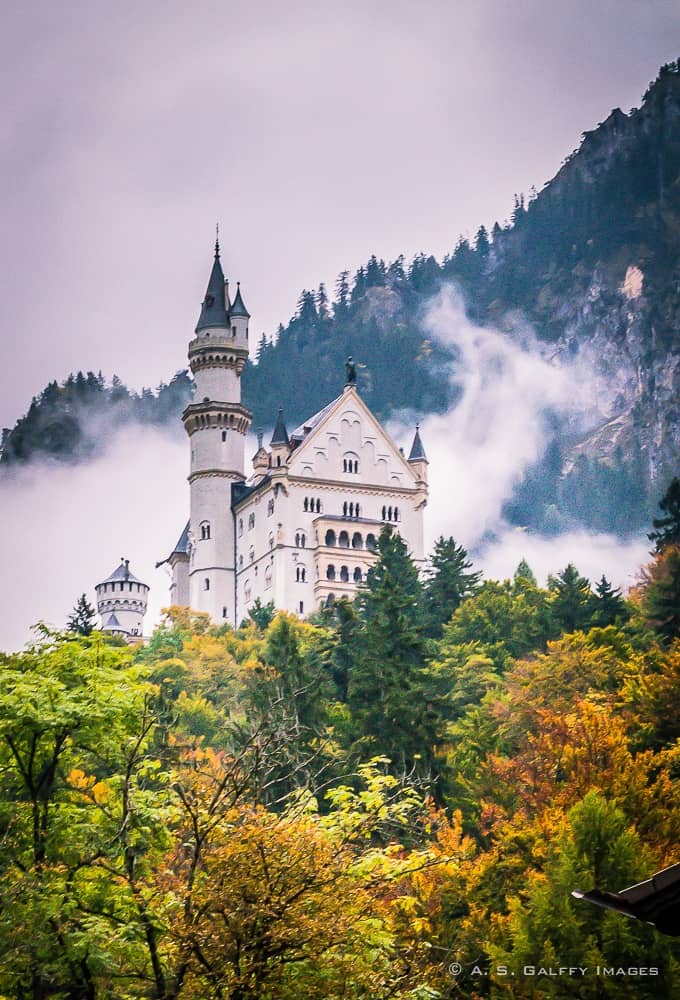 The elegant silhouette of Neuschwanstein Castle rises gracefully above the mist of the Bavarian woods. A symbol of extravagant taste and refined sophistication. A royal palace that will forever be tied to the alluring and controversial figure of Ludwig II, the so-called 'Mad King' who built it. What makes the history of Neuschwanstein interesting is the mystery that surrounds the short and odd existence of its monarch. But was Ludwig II really insane? A paranoid man obsessed with grandeur and seclusion? Or just merely an eccentric and reckless spender? To better understand the story of Neuschwanstein you'll need to know a little about Ludwig.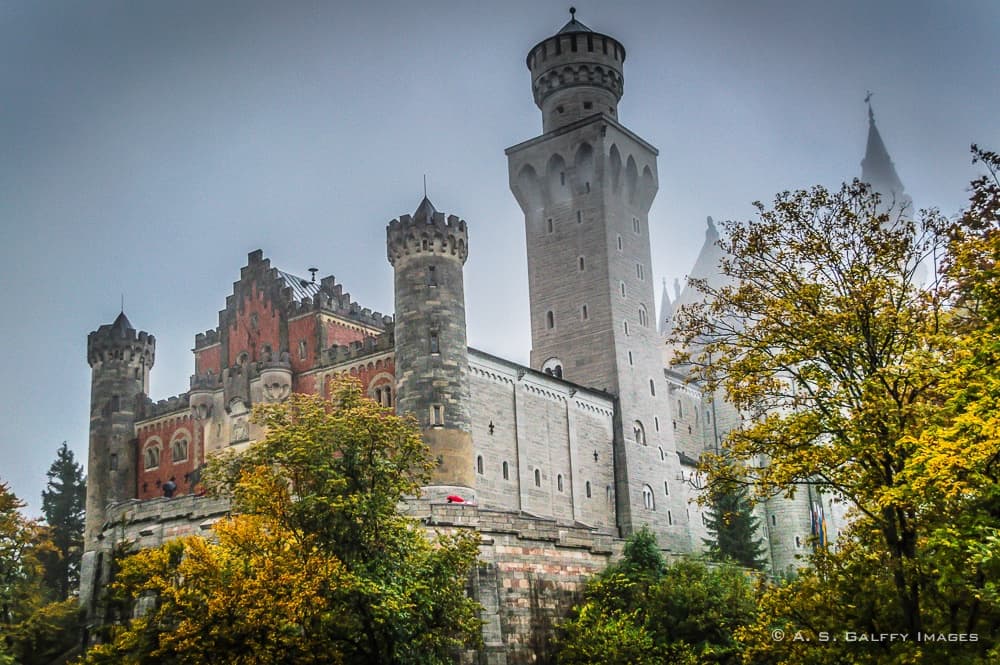 A King and His Obsessions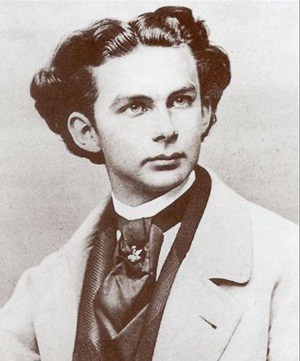 The son of King Maximilian II and Queen Marie of Prussia, Ludwig grew up in Hohenschwangau, a castle built by his father near the Schwansee (Swan Lake). Maximilian had made the swan the leitmotif of Hohenschwangau so, not surprising, Ludwig loved swans. From an early age the prince had a vivid imagination and a tendency to detach himself from reality. Always a loner, he grew up immersing himself in the heroic tales of Lohengrin, a medieval knight of the Holy Grail who rescues a princess with the aid of a swan. At the age of thirteen, after first hearing Richard Wagner's opera "Lohengrin," Ludwig became a passionate admirer of Wagner's music. But it wasn't too long before his passion turned into an obsession. He started to impersonate Wagner's operatic characters, dressing up like them, dining with his imaginary friends, then going out for midnight carriage rides in the woods.
In 1864, the unexpected death of his father brought the eighteen year old Ludwig to the Bavarian throne. But the handsome and inexperienced boy wasn't ready to rule. He cared nothing for the matters of the government that were so different from his personal interests: music, art and architecture. So, the first official duty he performed after becoming king was to bring Wagner to Munich. The much older and arrogant Wagner who was constantly on the run from his creditors, was glad for the opportunity. The two established a strong and long lasting relationship that ultimately benefitted Wagner and most likely saved his career. Ludwig became Wagner's patron and his greatest supporter, financing even his most costly and extravagant projects. So obsessed was the king with Wagner, that he even considered abdication a year later, when the composer was forced to leave Munich because of a conflict with the government.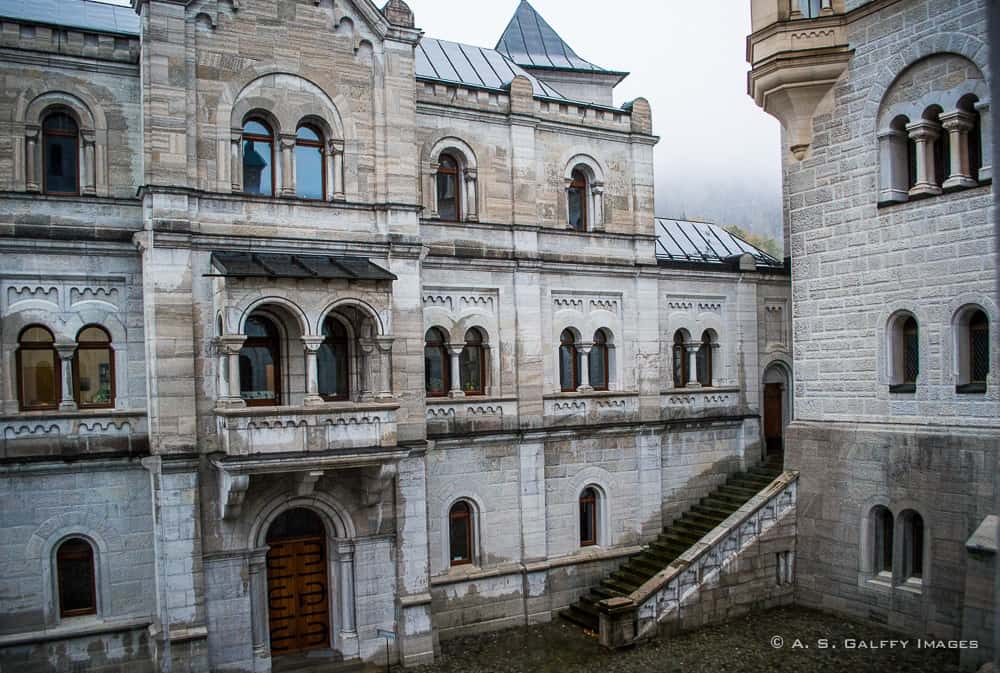 But Wagner wasn't Ludwig's only obsession. After visiting the Palace of Versailles and the Castle of Wartburg in Thuringia, Ludwig returned to Bavaria determined to erect equally beautiful or even greater edifices in his own country. But the monuments of his desire were in no way meant for the enjoyment of his subjects, they were strictly built for his own pleasure. Building was another one of his great passions that has turned into an obsession. His dreams had no boundaries. In his castle-building frenzy he drained his personal fortune and managed to built gigantic debts for Bavaria.
A Costly Fairytale Castle
Ludwig's most grandiose project was the flamboyant castle of Neuschwenstein, which he built just above the village of Hohenschwangau, near his childhood home. The castle was inspired by the operas of Richard Wagner, featuring themes from the composer's work in various rooms. Neuschwanstein means "New Swan Stone," a name that derived from one of Wagner's opera characters, the Swan Knight. But unlike a real king's castle, Neuschwanstein had nothing to do with the requirements of state representation or court ceremony, but was rather meant to create a tangible illusion of Ludwig's fantasy world. In his imagination he always identified himself with the legendary Parsifal, the medieval knight who embarked on the sacred quest for the Holy Grail. His goal was to build a replica of an old German medieval castle, that would be a shrine to Wagner and a grand location for his works to be performed.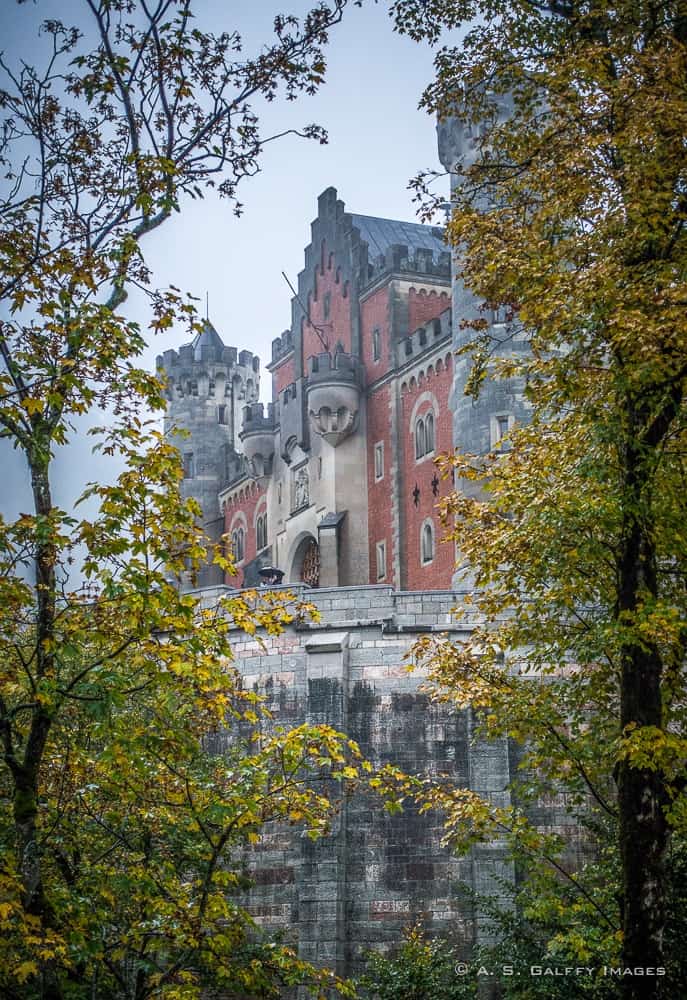 In a letter addressed to Wagner he said: "I am looking forward very much to living there one day (in 3 years); there will be several cosy, habitable guest rooms with a splendid view of the noble Säuling; you know the revered guest I would like to accommodate there; the location is one of the most beautiful to be found, holy and unapproachable, a worthy temple for the divine friend who has brought salvation and true blessing to the world. This castle will be in every way more beautiful and habitable than Hohenschwangau further down."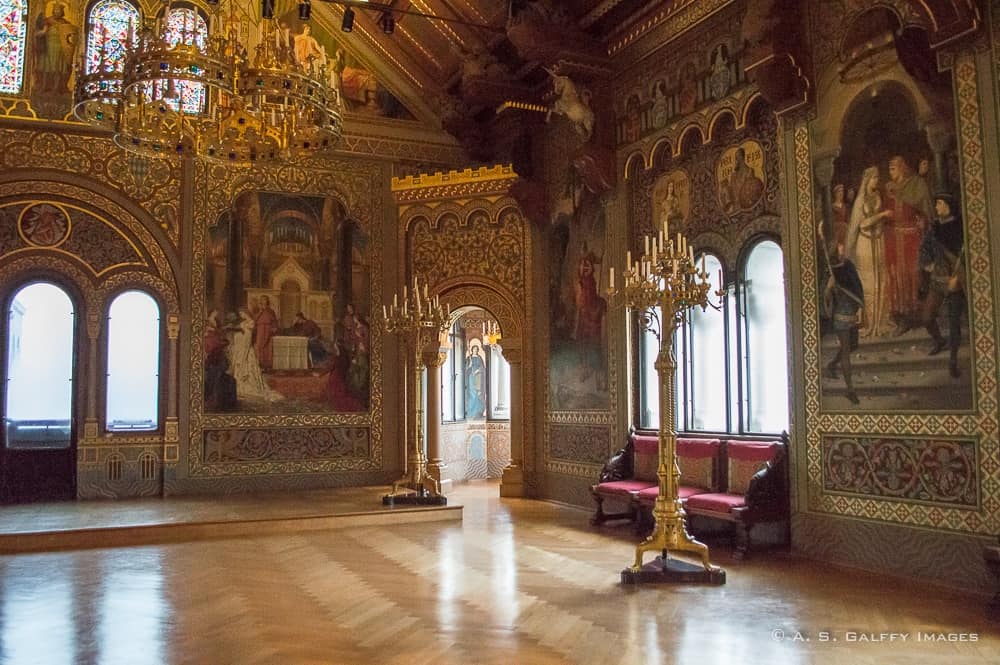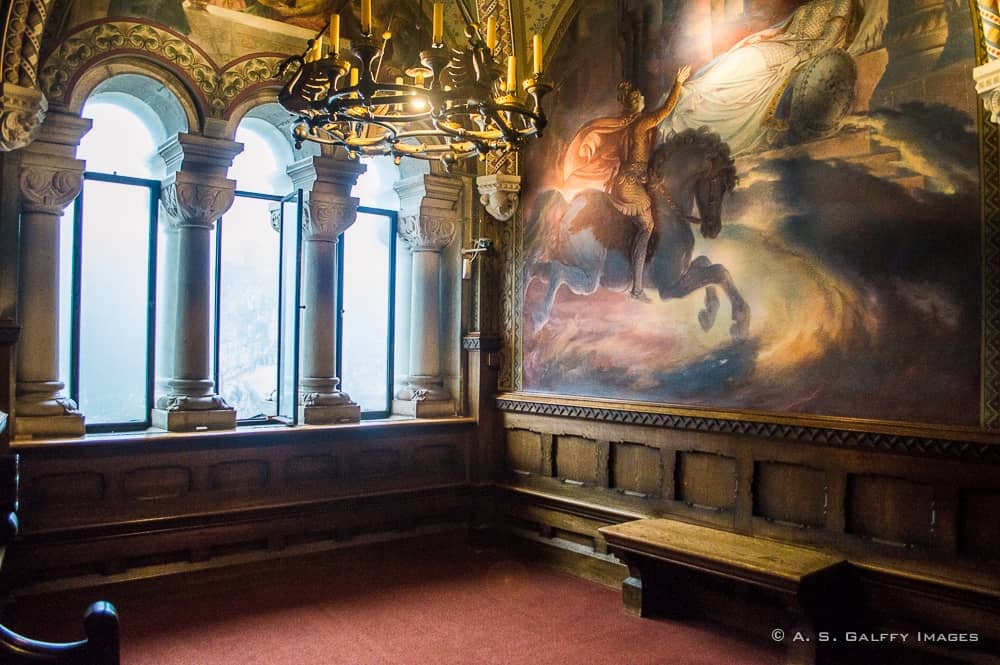 The construction of Neuschwanstein Castle began in 1869. From the second floor of the family's castle at Hohenschwangau, the anxious king could peer across the valley and followed the progress through a spyglass. But the vast and opulent Neuschwanstein took much longer to build than the king expected.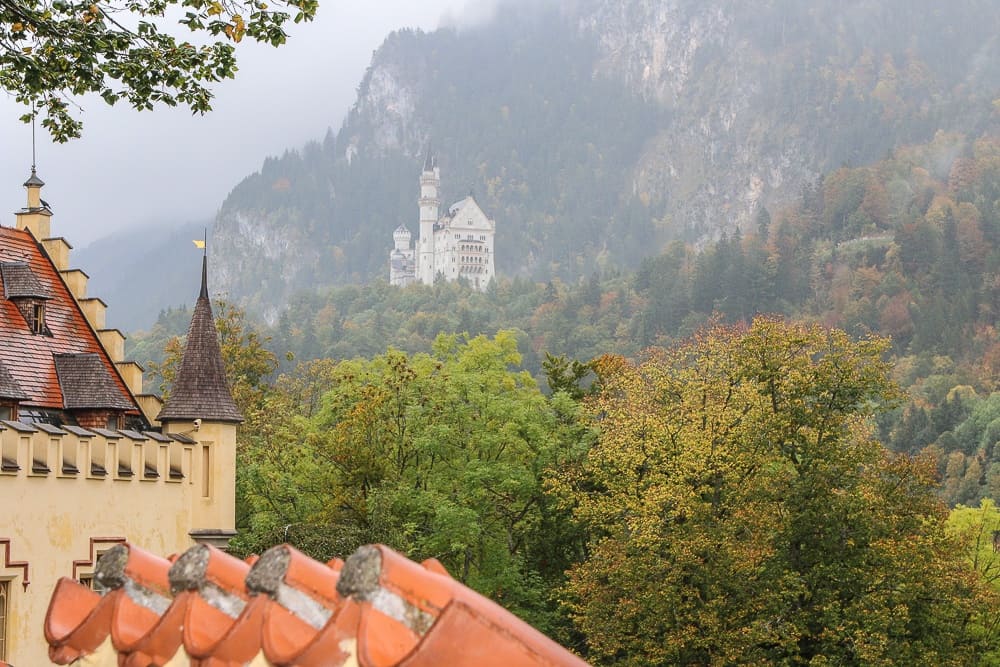 In 1884 Ludwig moved to Neuschwanstein while it was still unfinished, but stayed only 6 months in his dream castle before he was found dead, drowned in a nearby lake. Ironically, this castle was was to be a place for seclusion for the king and his friend, Wagner, but unfortunately Wagner also died without ever setting foot in Neuschwanstein.
Neuschwanstein Castle is located in Fussen, a small town just north of the Austrian border. If you are interested in visiting the castle on a day trip from Münich, you can can get more detailed information here.