The Weekly Postcard: A Day in Lucerne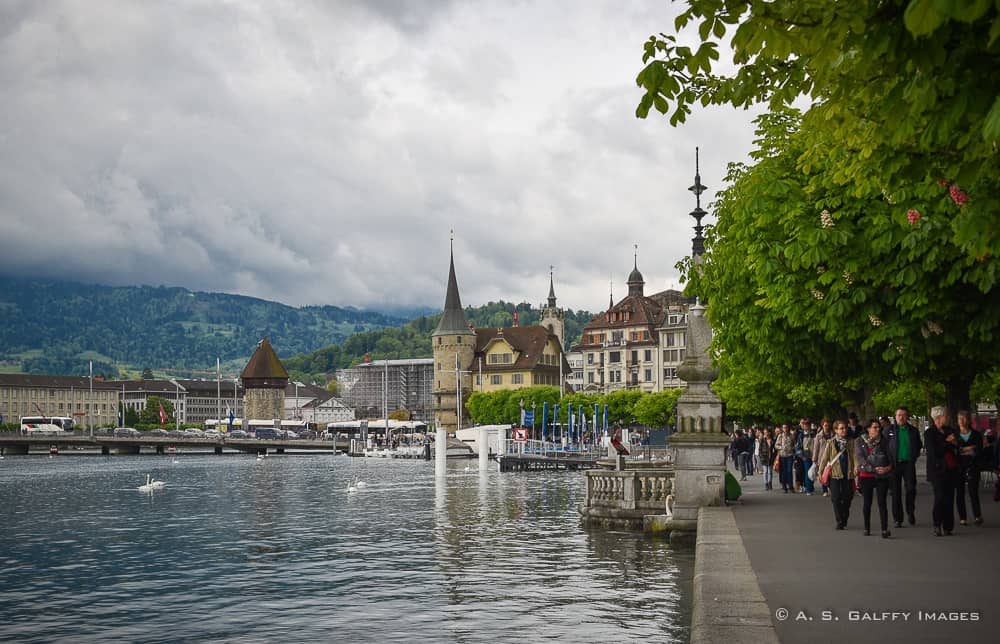 You can call it 'Luzern' if you are a Germanophile or you can call it 'Lucerne' if you are a Francophile, but whatever you call it, this postcard perfect Swiss town will take you by surprise. It is calm, clean and civilized and it has a lot to offer.
Its cute atmosphere reminded me a lot of Hans Christian Andersen's fairy tales. We chose it as the starting point for our train trip across the Swiss Alps and allocated only one day for visiting it. If I only knew how beautiful Lucerne is, I would have planned more time there. One day was just enough to make us feel we missed a lot.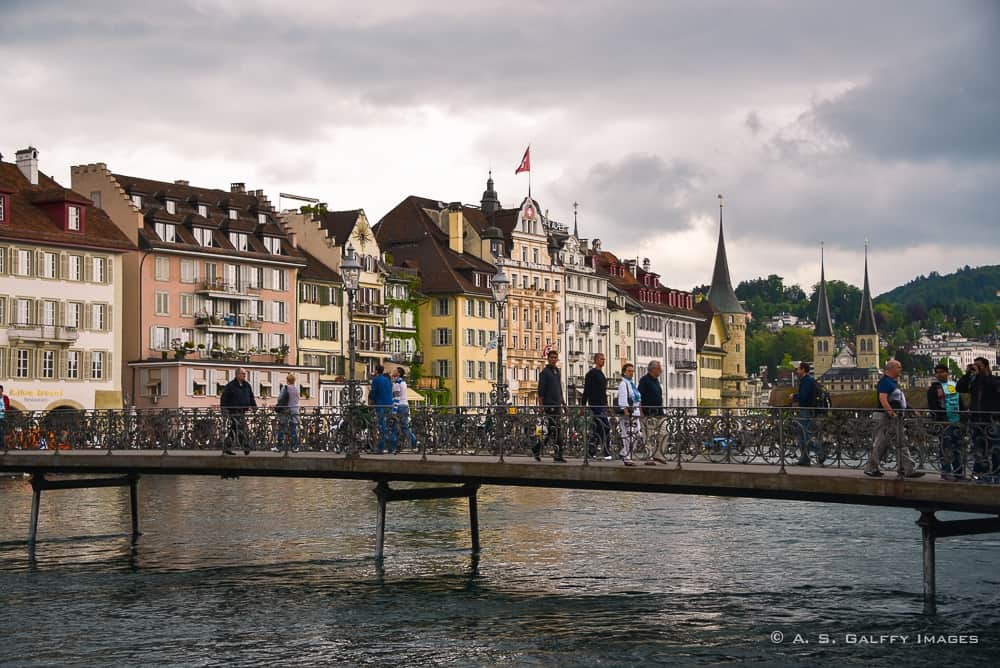 Lucerne is one of the oldest cities in Switzerland and is located in the German-speaking part of the country, so the locals call it 'Luzern.' The city has an unique and idilic setting: on the bank of Lake Lucerne with a backdrop of the Swiss Alps.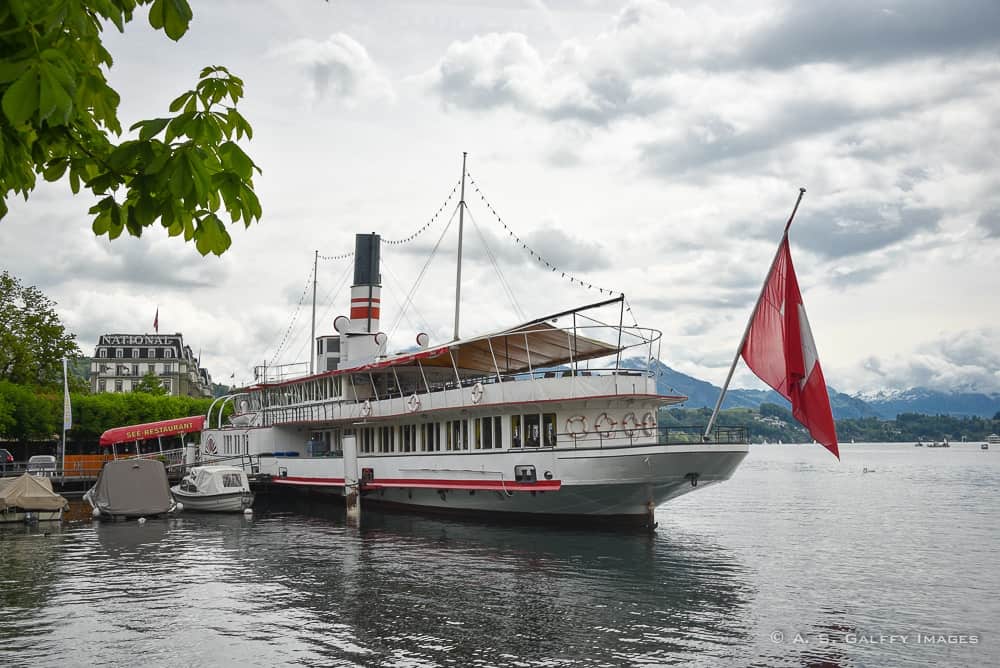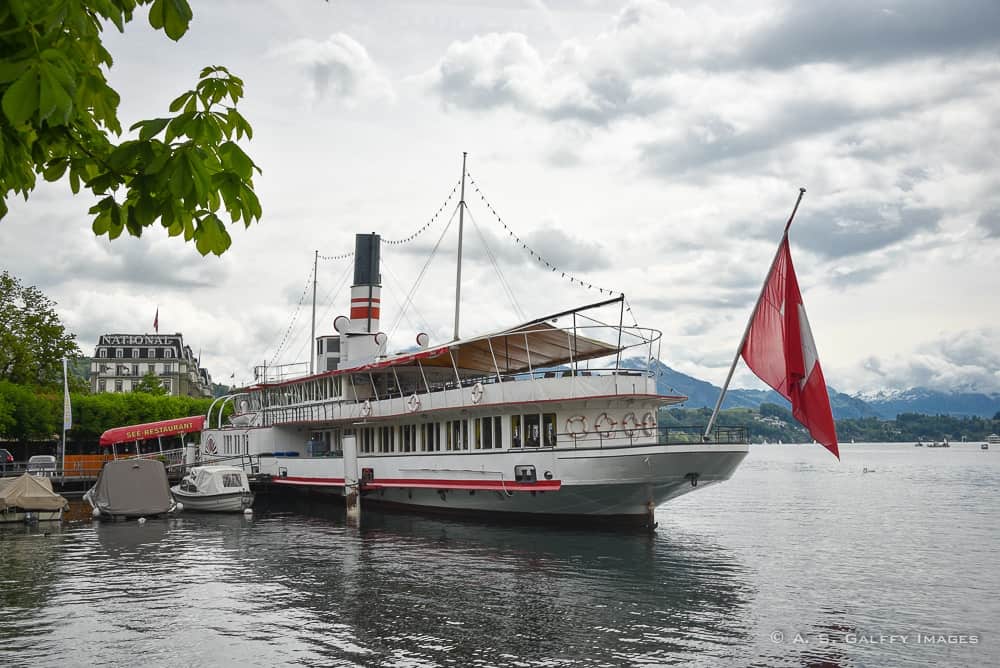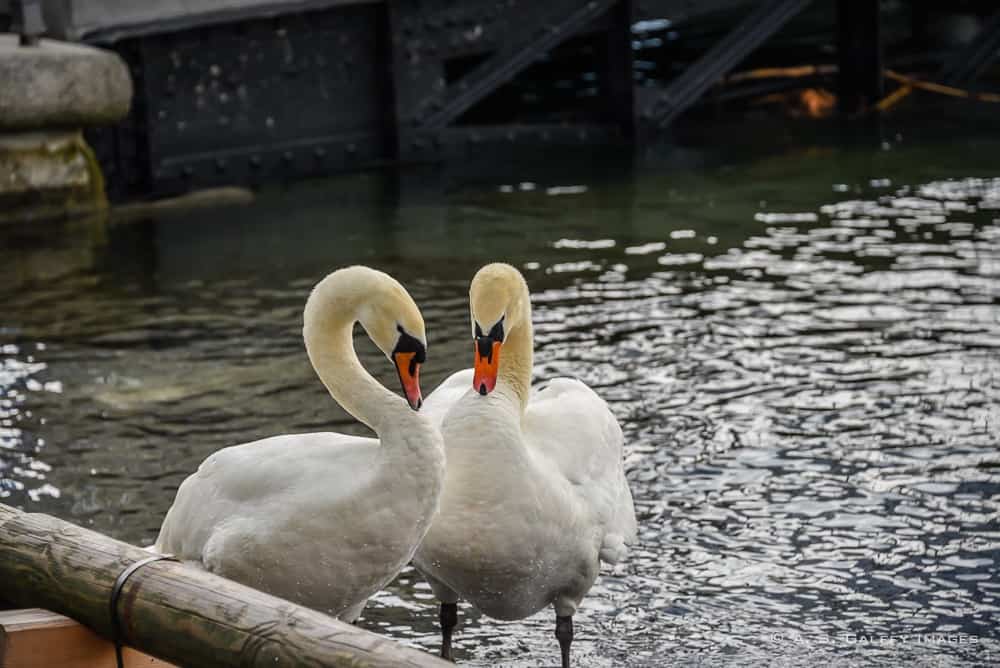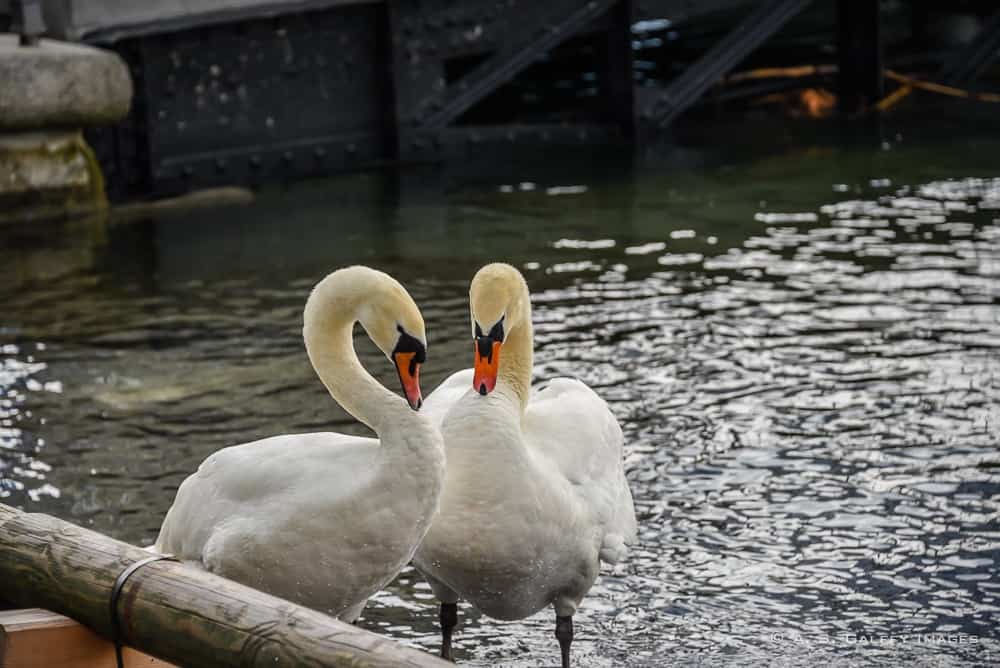 Its lovely medieval old town has all it needs to enchant you: white swans, picturesque squares and cobble stone streets, watch towers, covered bridges, beautiful architecture, museums, and especially cheese.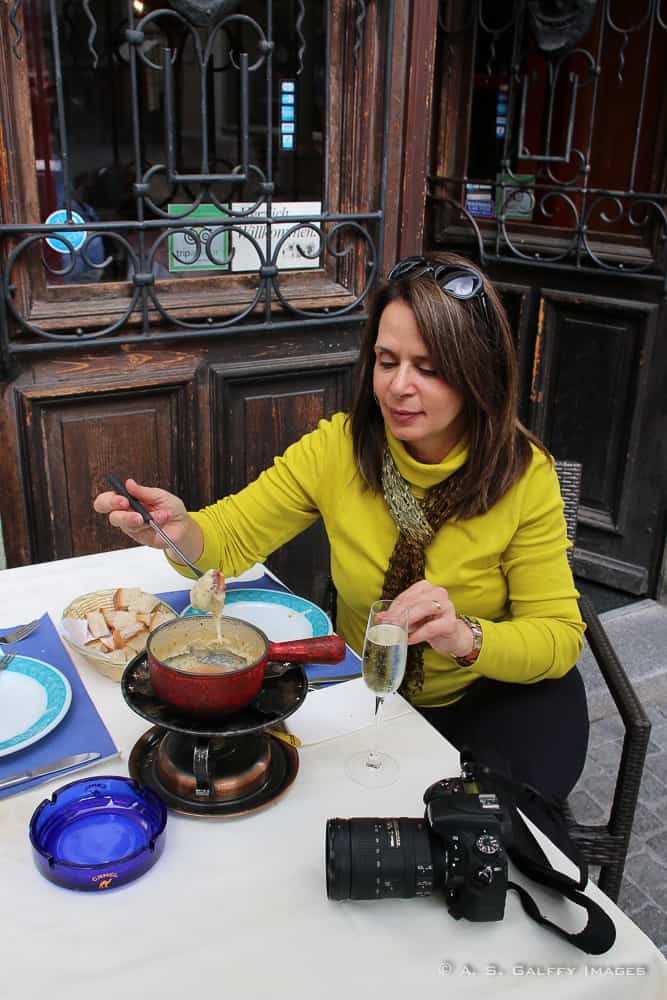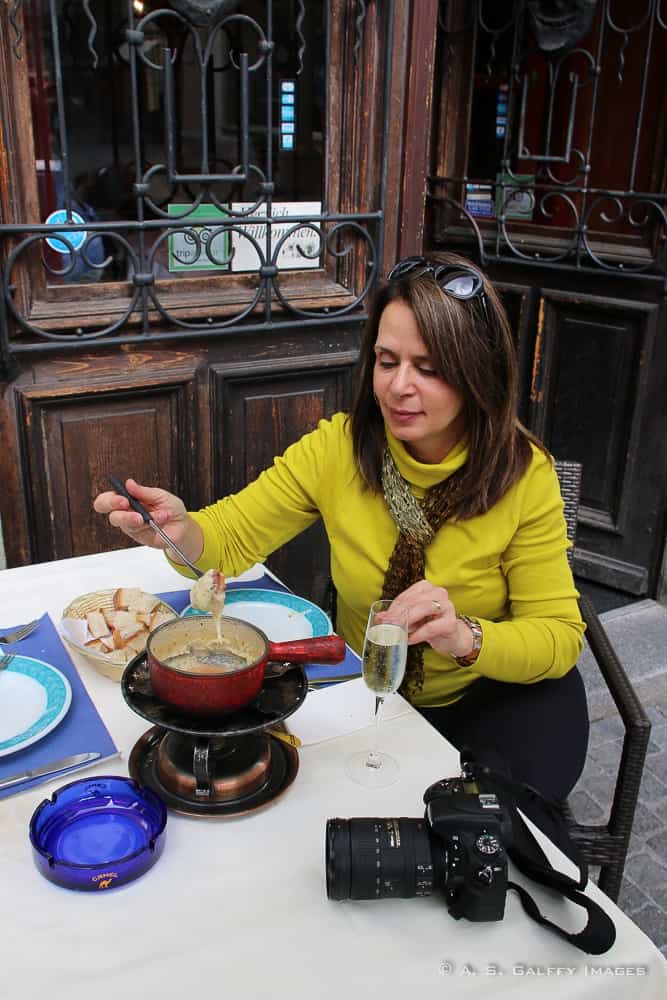 If you are a cheese lover then this is your place. The fondue I had here was without question the best I've ever had anywhere.
Lucerne is compact and easy to navigate. Everything is within walking distance, which is ideal for visitors. We walked from the train station to the hotel and from the hotel to everything else. Its colorful old town and the 14th-century city walls are very close together and can be explored on foot.
There are swans everywhere in Lucerne. A great deal of swans and ducks. These are giant swans, unlike any other I've seen so far. They swim both in the lake and on the river, which seems to be very common in many parts of Switzerland. The swans are constantly fed by the visitors and locals, so when they see you they simply swim close to the shore expecting to be fed.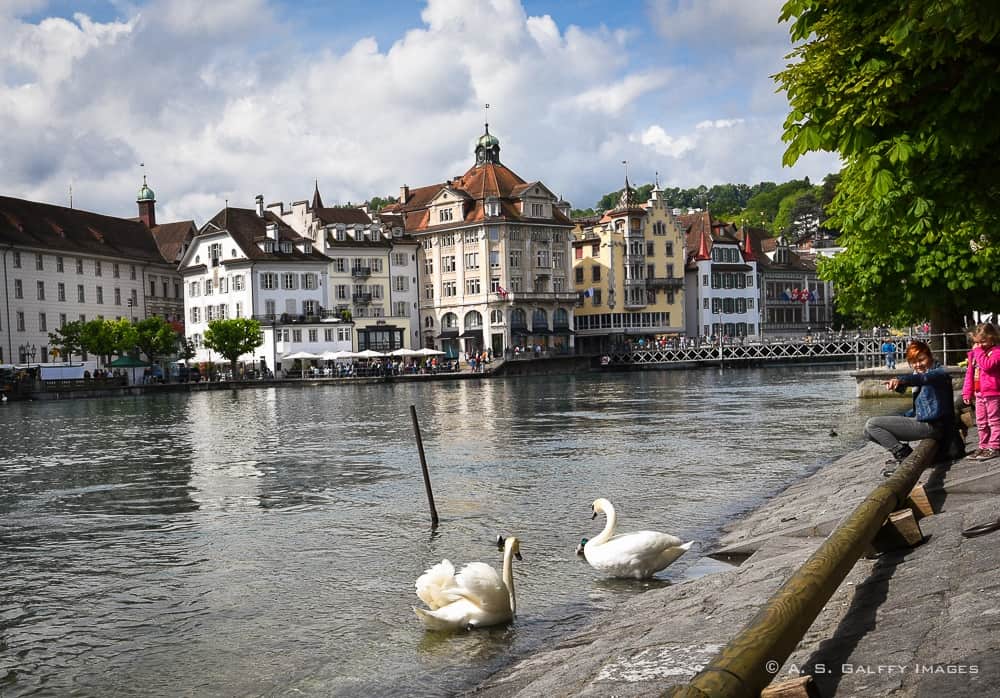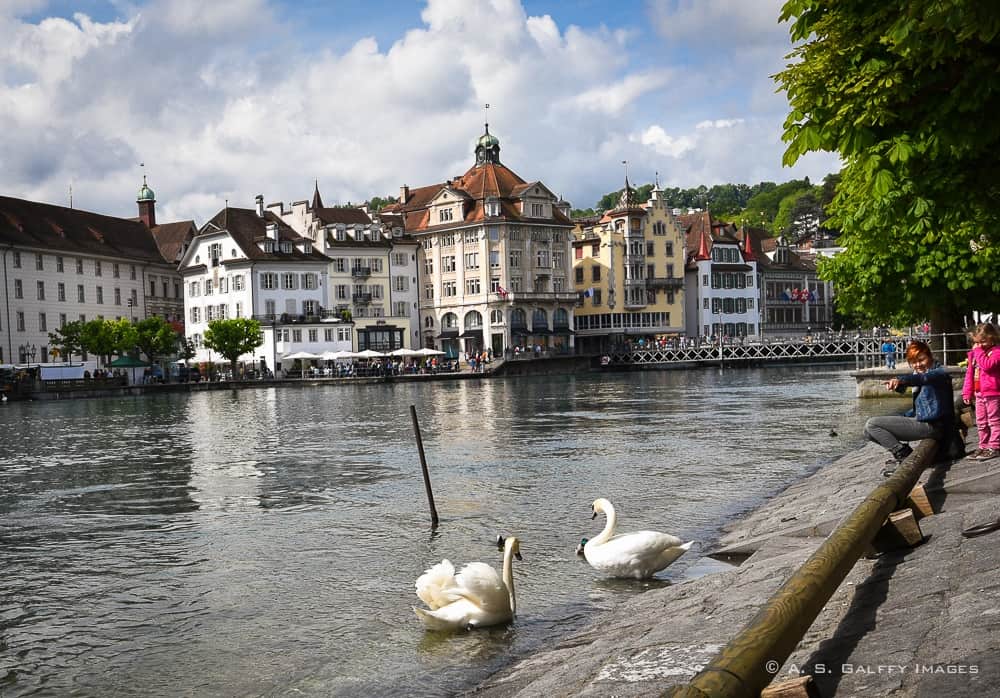 The city spreads on both sides of the Reuss River and has a number of bridges. The most famous one is probably Kapellbrücke Bridge (Chapel Bridge), a 669 ft long wood-covered bridge. The bridge dates back to the 12th century and is the oldest covered bridge in Europe.
If it doesn't look so old, it's because much of it had to be replaced in 1993 after a fire allegedly caused by a discarded cigarette. Inside the bridge are a series of paintings from the 17th century depicting events from Lucerne's history. Across the bridge lies the Water Tower, an octagonal fortification that over time served as a lighthouse, a prison and a treasury.
The old town is a charming and romantic place. It felt like it was taken right out of a movie scene with narrow streets, beautiful old buildings and little squares with water fountains.
We arrived in Lucerne on a Friday afternoon and found out that on Tuesdays and Saturday mornings there is a farmers' market along the Reuss river bank. So we started our Saturday with a stroll through the farmers' market. The opulence of produce and delicacies that was displayed there was amazing. From homemade Swiss cheeses, fresh meets, sausages, wines, fresh vegetables, fruits, homemade-sweets, flowers they had almost everything you can imagine.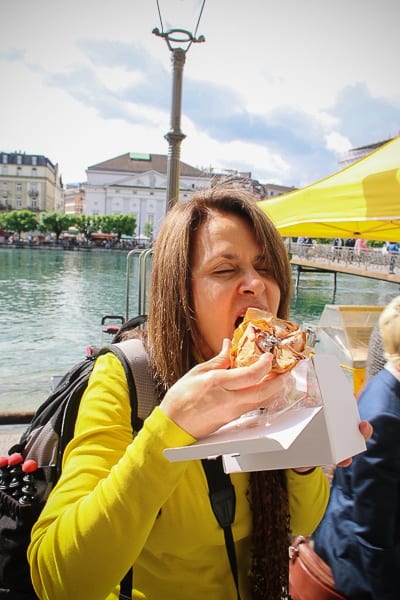 The smell of freshly baked goods, flowers and herbs was filling the air. It was a pure delight to taste some of these goodies, even though they were unbelievable pricey. I paid about $9 (8 CHF) for a piece of homemade pie!
What surprised me was that many other European countries besides Switzerland coming to sell their merchandise here. There were Italians selling pasta, French selling baby potatoes, Germans selling their famous sausages.
The one attractions that totally captured my heart in this city was the Lion of Lucerne. You almost have to see this, because it's so famous. Set in a park near the center of town, this 20-ft lion sculpture carved in a cliff is a monument dedicated to the Swiss mercenary soldiers who died during the French Revolution.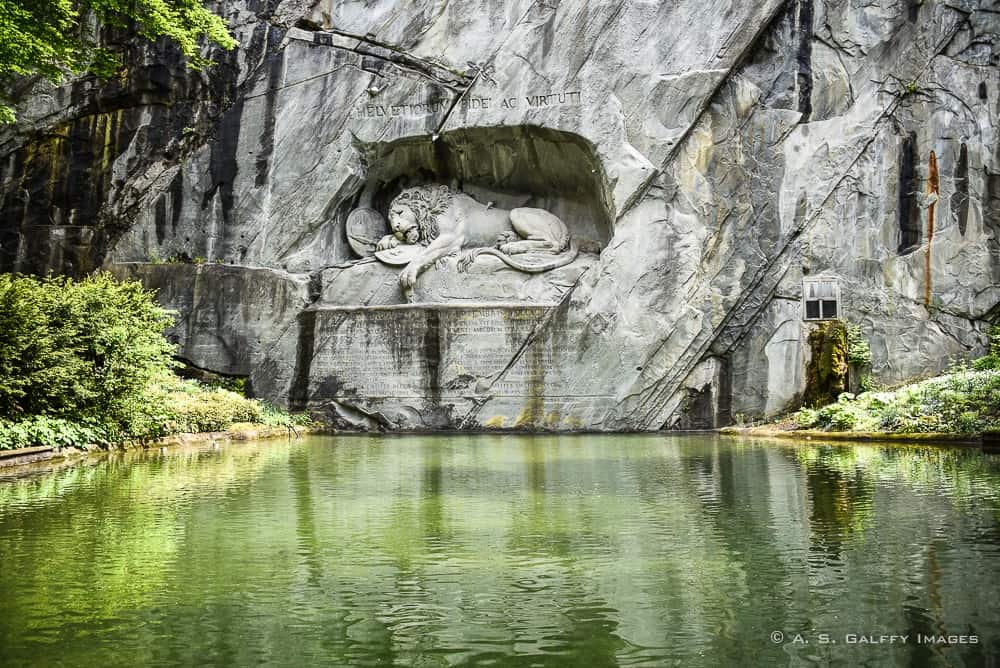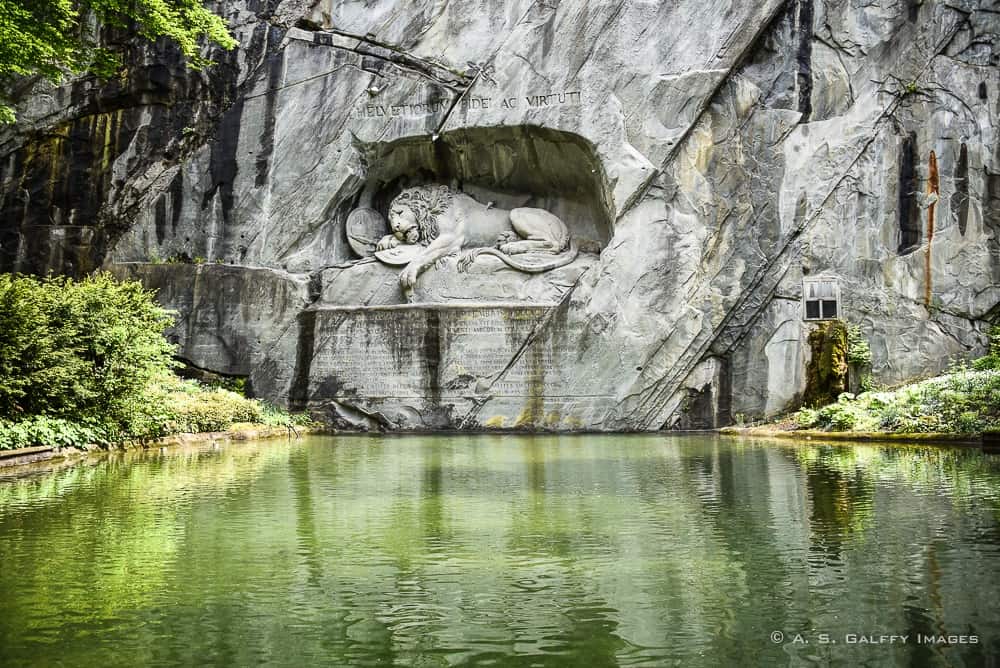 The dying lion is portrayed pierced by a spear. His head is bowed and his paw is covering a shield bearing the fleur-de-lis (the symbol of the French monarchy); beside him there is another shield bearing the coat of arms of Switzerland.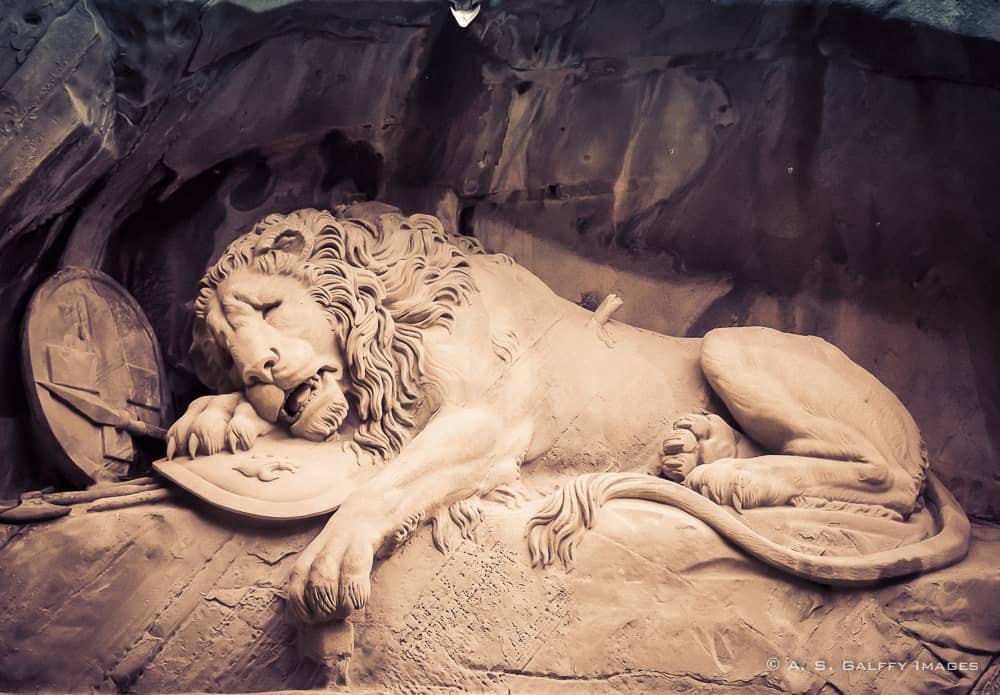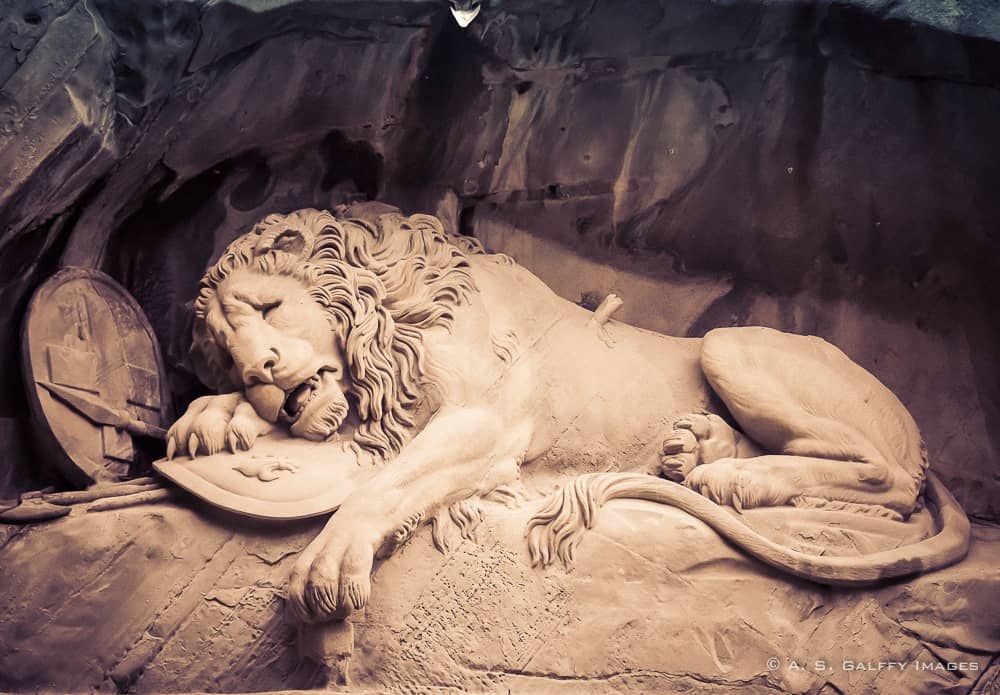 There is so much sadness in the lion's expression that it makes your heart break. It's rare that I get this feeling in front of a sculpture! The monument is sheltered from the hustle and bustle of the street by a green alcove of tall trees. The vertical rock where the sculpture lies has a pond at the base and is surrounded green grass.
It was the 700th anniversary of the Firefighters' Brigade in Lucerne when we arrived. So the brigade had some spectacular rescue and firefighting demonstrations prepared to keep the young and old entertained. There were fire trucks everywhere in town, from old-fashioned pulled by horses ones to very modern ones.
When you think of Switzerland, you will invariably think of watches, army knives, and of course, chocolates. We couldn't leave Lucerne without buying all these. They are certainly the best quality in the world. I wish we had more time for shopping in Lucerne. There is a wide variety of shops that I did not find in any of the other small towns we visited later on this trip.
This was our first journey to Switzerland and Lucerne was our first stop. What a spectacular place! I couldn't get enough of it. We left with regrets but we promised ourselves to return someday … someday soon, I hope.