The Weekly Postcard: Tossa de Mar, Spain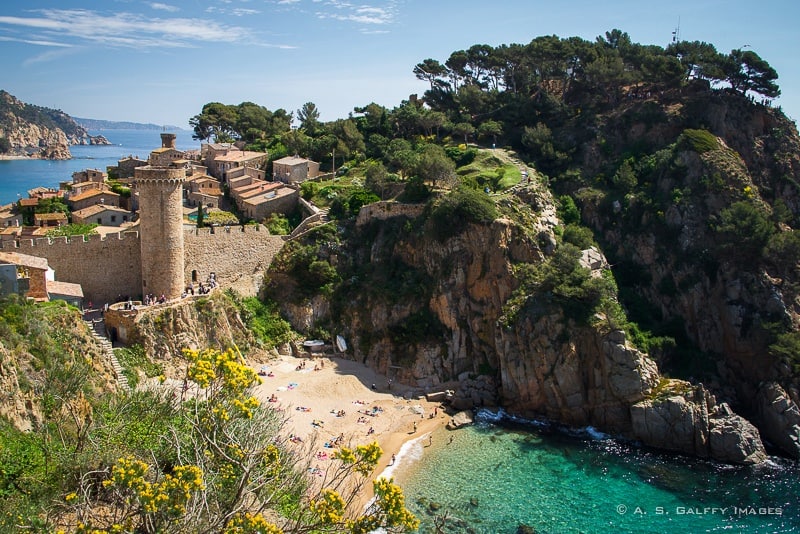 Shortly after arriving in Spain's Costa Brava we started regretting that we planned to spend only three days in this beautiful region. Its rocky coves, sandy beaches and tranquil villages stole our hearts from the start. The serene rugged coast with its green umbrella pines and turquoise waters seemed so peaceful and inviting. But we were perhaps lucky because we were visiting it in May, outside the tourist season. The sandy stretches, romantic horseshoe bays and villages are not always this quiet. In summer, Costa Brava beaches and charming small towns are swamped with swarms of tourists who come to enjoy its golden sand and clear waters.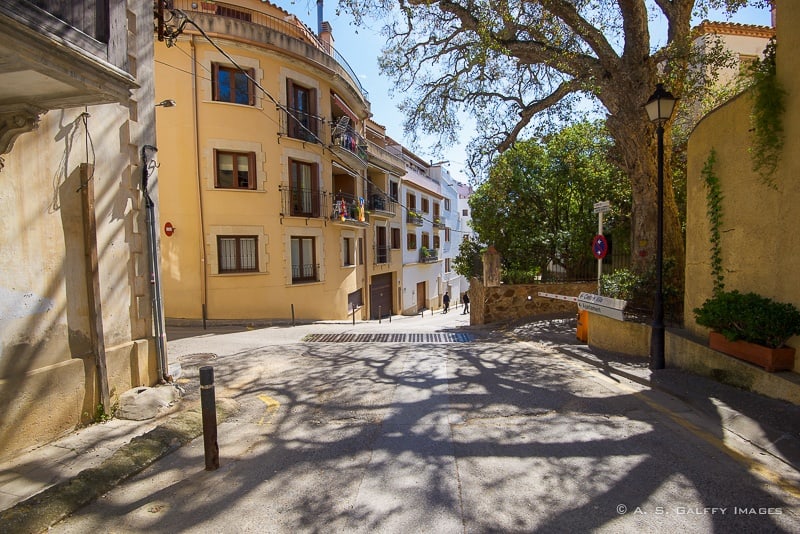 One of the dozens of charming medieval towns in Costa Brava is Tossa de Mar, an ancient fishing village that was constructed around a magnificent castle located on a high cliff that overlooks the Mediterranean. The area is dazzling: beautiful mountains with lush green vegetation and a golden stretch of beach.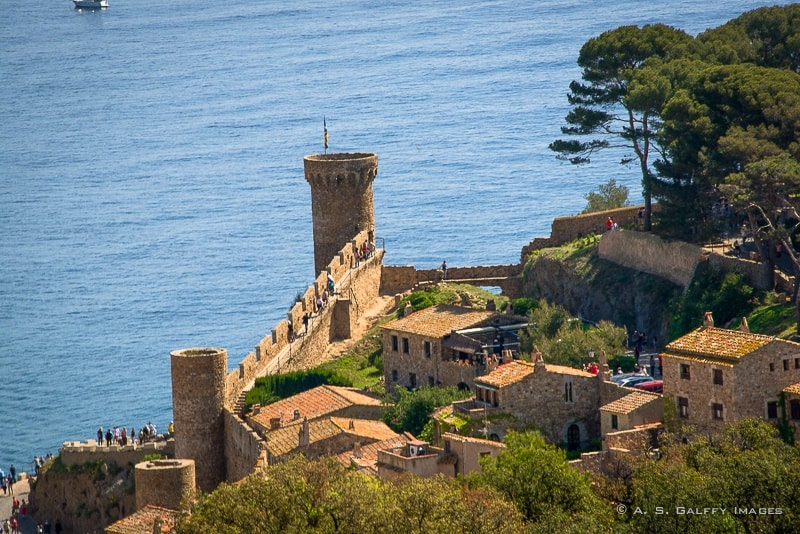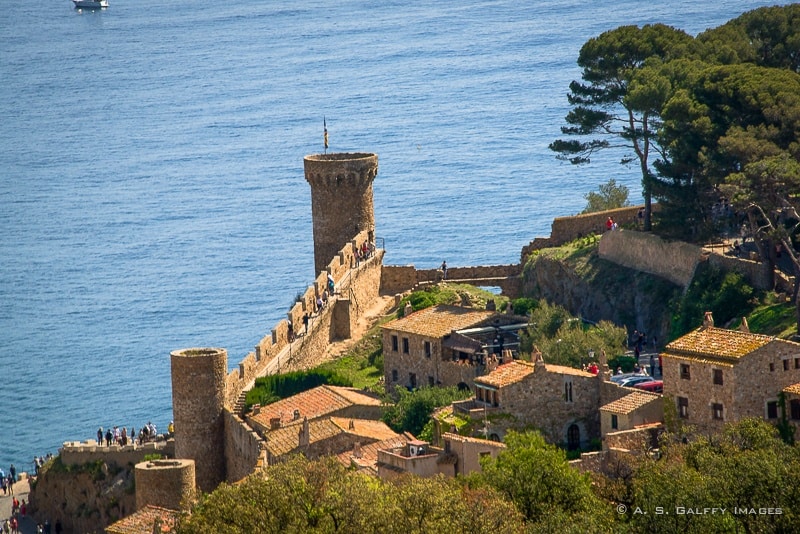 Tossa de Mar is only 10 km away from Lloret de Mar where our TBEX meeting was taking place, so it would have been an easy day trip if we had more time. But between the meeting sessions and the local attractions in Lloret de Mar we could only spend a few hours here.  I wish we could have stayed longer to fully enjoy this charming place!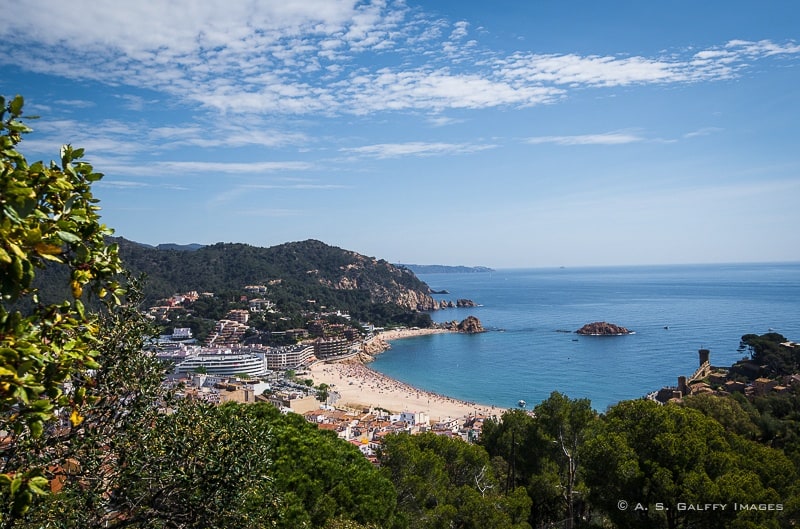 The main centre of tourist activity in Tossa de Mar is of course down at the seafront, where you can explore the old part of the town and the beautiful medieval castle. As we entered the town, we weren't exactly sure where this area was, so we parked the car and started walking uphill hoping to see it from above. We ended up on a dirt road that was following the coast and started walking blindly towards what we instinctively thought might be the location.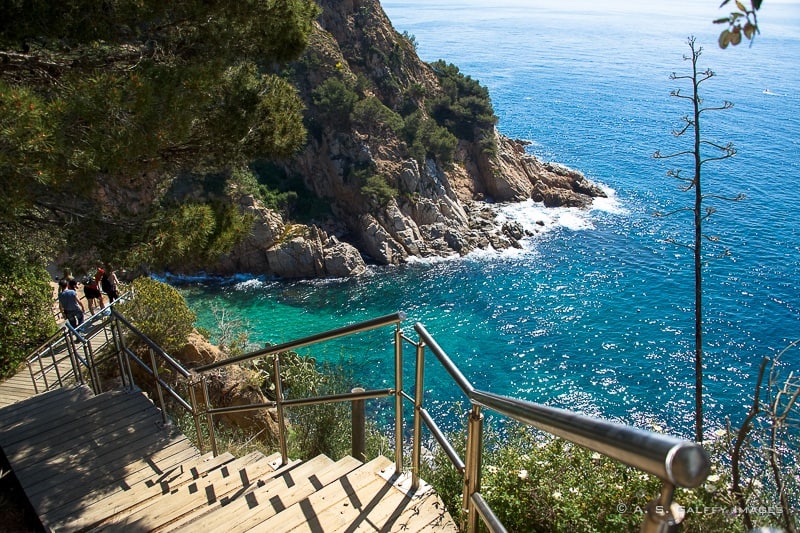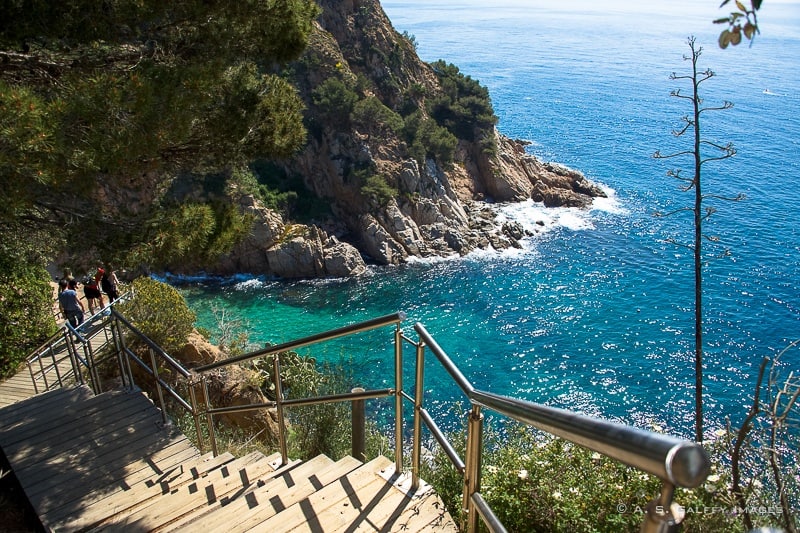 The path was absolutely spectacular: shaded by trees, with sheer drops and rugged hills overlooking the blue sea. Just the perfect hike,  but I was mad. We just had a few hours and here we were, hiking on a road that may lead nowhere. Rather than wandering pointlessly, I would have stayed in town and ask around instead. That's my style. I am not looking for adventure when I have a plane to catch, but my husband is always looking for challenge.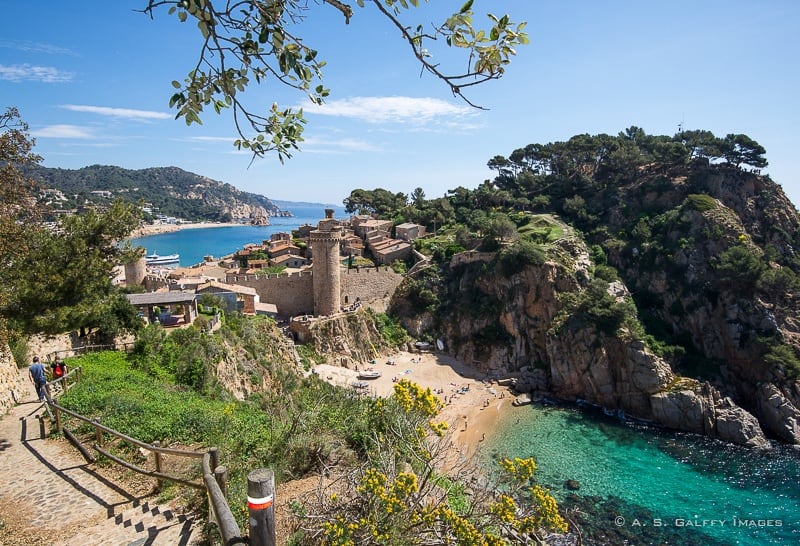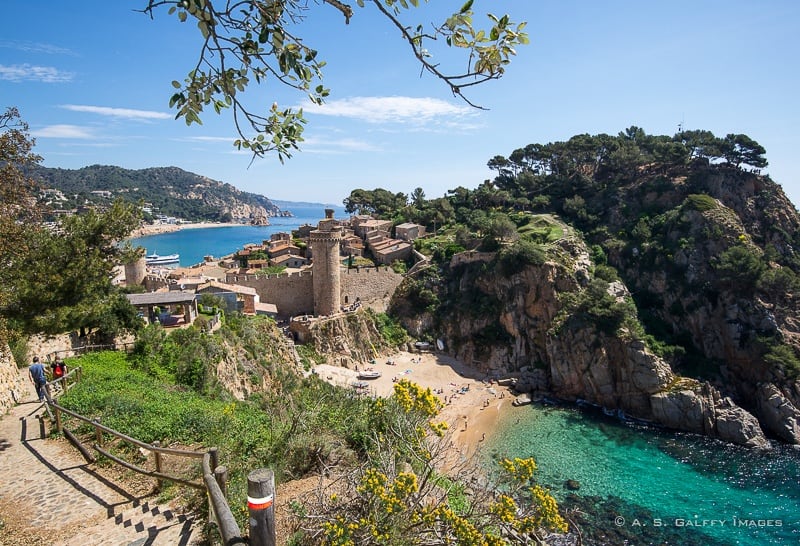 After about 40 minutes, the old walled town with its ramparts and towers appeared in all its splendor at the horizon. The tall medieval walls were right at the edge of the rocks and next to a sandy beach. Oh, what a great sight! I couldn't take my eyes off of it and my camera kept clicking, and clicking, and clicking… Now, if you listen to my husband he'll tell you that he knew all along where he was going, but I still believe it was pure luck. Go figure!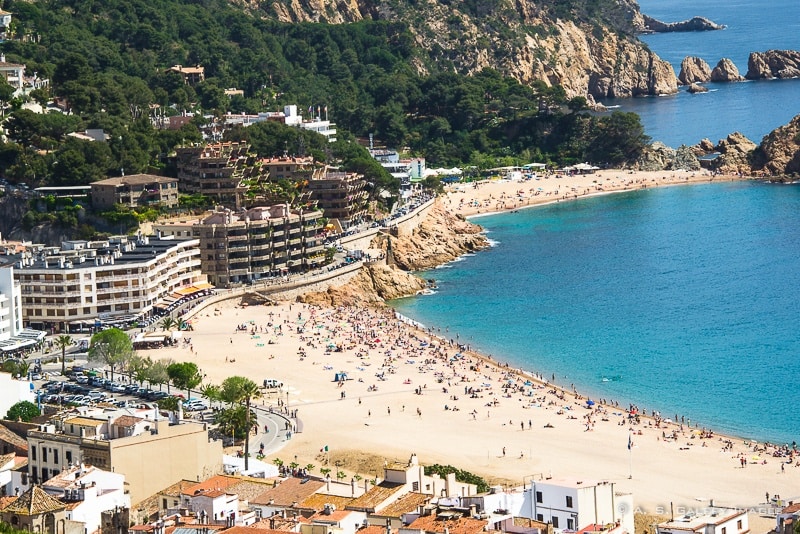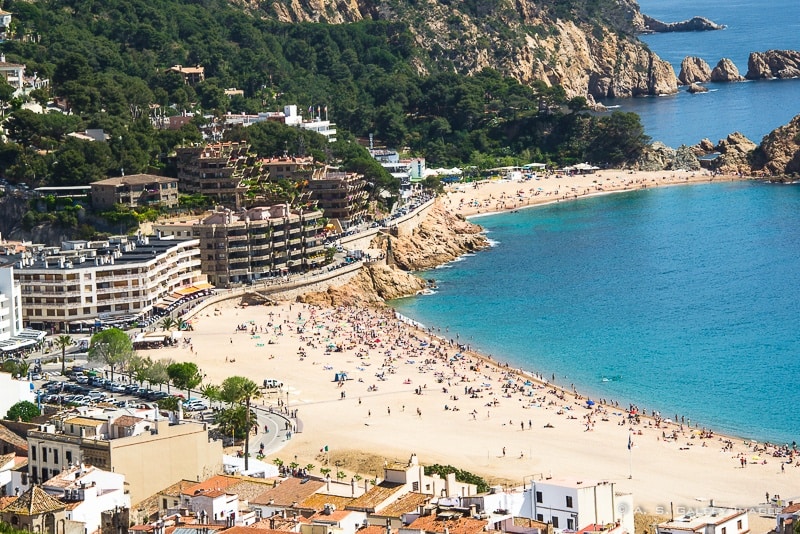 I think the best view of the castle is from the sea, so if you have a little more time here it's worth renting a boat that will take you along the coast. I can only imagine how charming this place may look from the boat on a clear summer day, especially at night when the lights of the businesses along the shore are on.
There is a lot to see and do around Tossa de Mar, from strolling the narrow cobbled streets of the old town, shopping in the souvenir shops, eating in the restaurants or tapas bars, sunbathing and swimming on the beach, or walking around the old ruins of the original city. But we did very little of that as it was time to head back to Barcelona airport. Well, I guess you could say it was short and sweet, but I still regret not having more time in Tossa de Mar. Maybe on my next visit…