My guest for this month's series Travel Blogger Interviews is Chris Backe, an accomplished travel writer and book author and the editor of "One Weird Globe."
1. Tell us a little about yourself: Who are you? Where are you from?.
I'm Chris Backe (rhymes with 'hockey' or 'rocky'), and I'm from the US. I was born near Chicago, spent several years in Asheville, NC and Lexington, KY… and since 2008, I've lived abroad.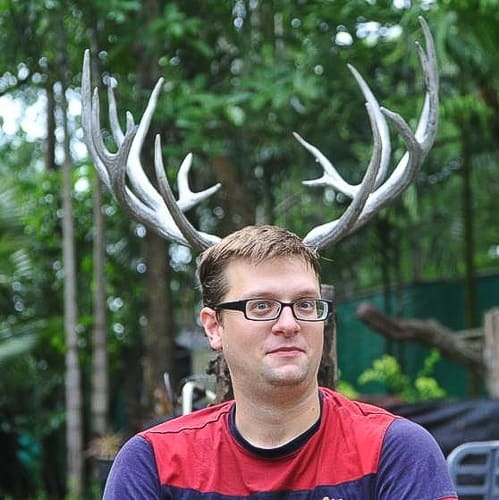 Who am I, though? Thirtysomething. Married. American (but sometimes doesn't want to associate with that country…) Loves traveling, tabletop games (both making and playing), and sleeping in. I've traveled through dozens of countries and five continents, and I expect we'll be traveling until we can't travel anymore!
1. What is your blog about and how did you start blogging?
The blog is currently called One Weird Globe, and it started as Chris in South Korea on Blogger. At first, it was just a way to keep friends and family updated as I lived and taught English in South Korea… Over time, the focus shifted to posts about travel, life in Korea, helping new expats get settled in, and so on.
After about three years of that, I began to get a little… bored. Korea's not that big a country when you're exploring a different part every weekend… I began to explore the more offbeat sides of the country, which led to one of my first books, now called Offbeat Korea. After moving to Thailand, I started Chris in Thailand, then quickly realized I didn't want to start a new blog for every country I went to! I rebranded to One Weird Globe, and focused on the offbeat, bizarre, unique, and quirky sort of places.
2. Do you travel for work or for pleasure?
Mostly pleasure. I don't really reach out to national or regional tourist organizations any more (not that I ever really did!), and I rarely accept 'free' or 'guided' tours. In short, we go where we want, when we want, and why we want. To accept lots of free travel means you're in debt to any number of people or places, even if they're not always good fits…. That said, our travels do get turned into blog posts, books, itineraries, and fodder for podcasts, interviews, and so on.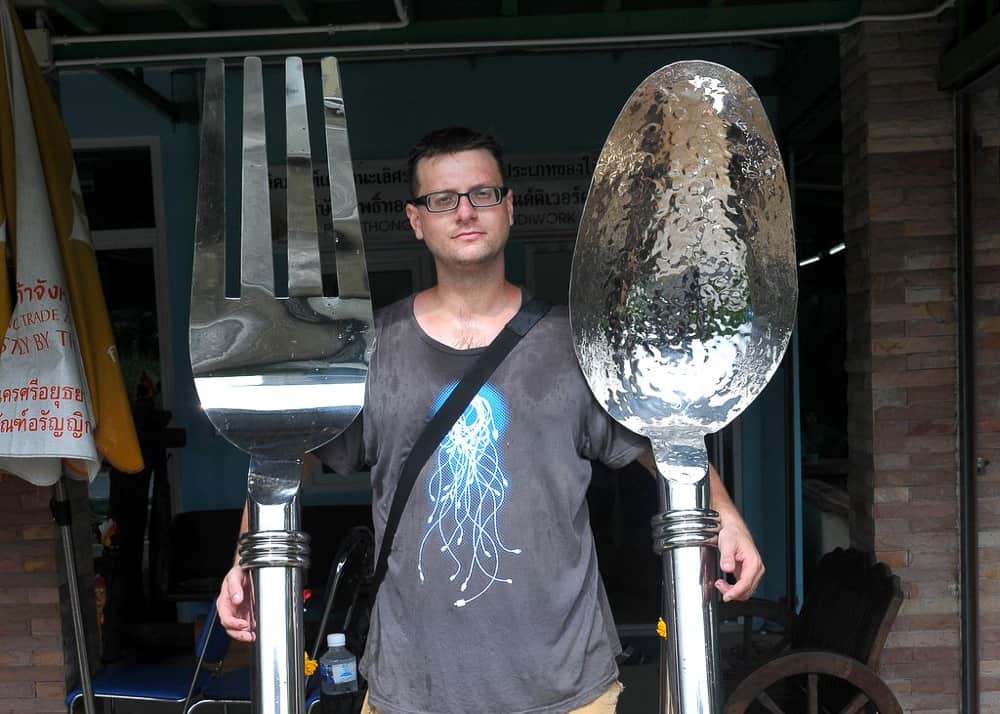 What is the most stunning place that you have ever visited?
Oooh… tough call… Probably the beaches throughout southern Thailand, especially around Krabi and Ao Nang. Get past the biggest and best known ones, jump on a rented scooter, and go another 10-15 minutes, and you'll be at a beach all by yourself.
Do you feel that blogging takes time away from your social or family life?
Not at all. For what it's worth, my social life tends to fluctuate based on where we are and how much there is going on. My family life ends up being fairly straightforward — Laura and I tend to work on our own projects during weekdays and travel together on weekends.
What is the one thing that is too large or impractical to travel with that you wish you could take with you when you travel?
A collection of paperback books. A close second would be a kick-butt office chair — if we're in a place for a few months, I might pick one up at a second-hand store. As for the books, most of them are on my tablet, from Amazon's app or as a PDF.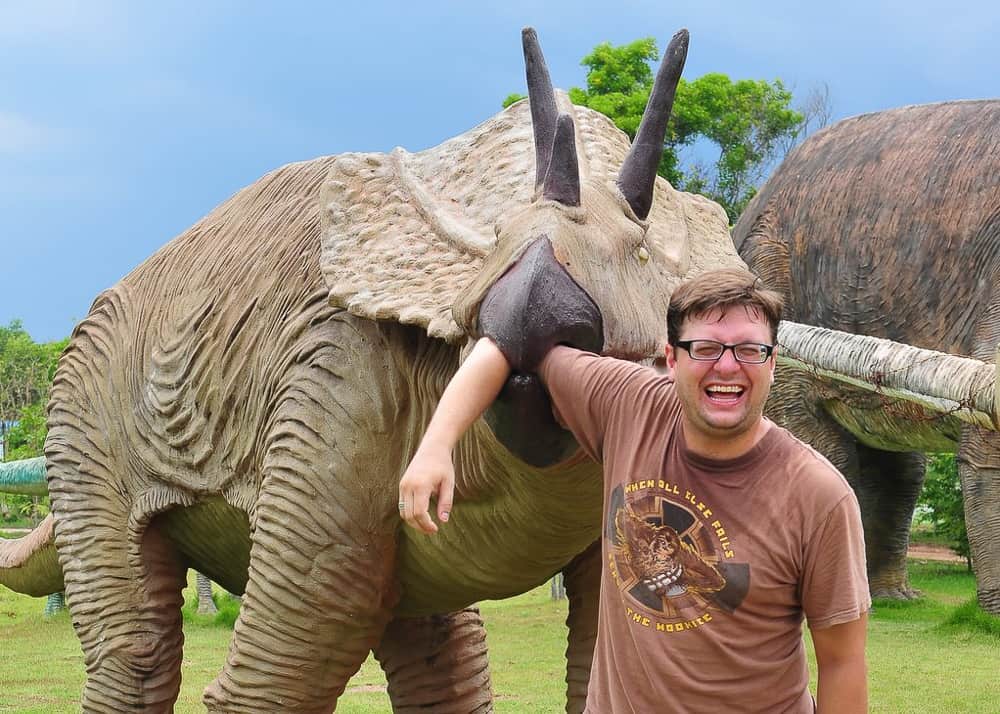 Are there any countries that you would not consider visiting and why?
Countries where it's difficult or impossible to get around on your own. Countries that look at tourists and see dollar signs. Countries where the internet is very slow, very censored, or very frustrating to connect to.
Do you have any funny travel stories?
Tons! There was the time we hitchhiked and rode for hours while in our swimsuits — after enjoying a Korean beach, we discovered the local bus that got us there wouldn't be coming back for hours. (This is before Uber, mind you.) We tried waving down taxis to no avail, so we stuck out our thumbs and hoped to get a ride to the local bus terminal. It turned out the guy was also headed to Seoul, and he offered to take us all the way. We threw on some clothes in the backseat along the way, and arrived back in Seoul.
What is the most adventurous thing you have ever done?
Proposing to my now-wife after a slightly-drunken rendition of a Celine Dion song…?
What is your favorite mean of transportation (plane, train, car, ship)?
Probably a car — if only because I'm an American, and in the US, owning a car is not an option if you want to get around. It's freedom, in a way.
YOU MAY ALSO LIKE: