My guest today is Eva Fydrych, the art director and founder of Fashion Studio Magazine. an influential website and a powerful source of information for people in the fashion industry around the world. Eva is also a passionate traveler who blogs about her journeys.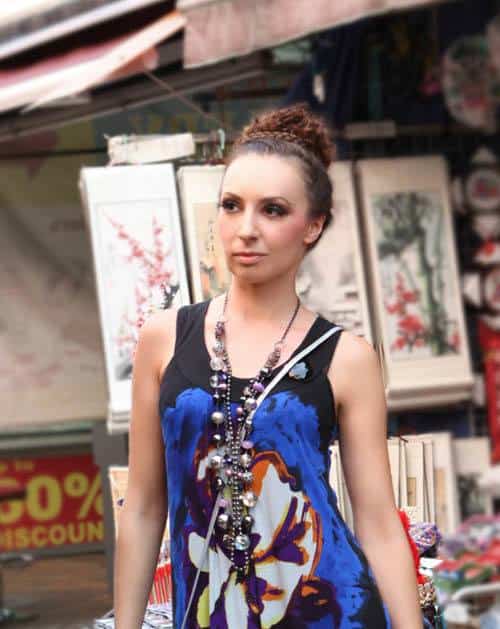 1. Tell us a little about yourself: Who are you? Where are you from?
Hello 🙂 Where do I start? I'm the Founder and Art Director of Fashion Studio Magazine, frequent traveller, former model, hotel receptionist, English teacher, retail assistant, PA, office manager, marketing assistant, philosopher, social media influencer, fitness addict, and so on… It's always very tricky to describe myself as I rarely fit into any categories. I am originally from Krakow, Poland and currently living in Toronto, Canada. I always loved travelling.
I used to live in many different places along the way: Dublin (Ireland), London (UK), Xuzhou (China), Cebu (Philippines), and Singapore. Immersing myself in local cultures in all those amazing places – plus a fair bit of travelling that I did (over 40 countries so far) – shaped the person that I am today.
2. What is your blog about and how did you start blogging?
Fashion Studio Magazine is a fashion and lifestyle website that was founded in 2011 during my two months stay in New York. At that time, I was studying acting for film and TV at New York Film Academy and the course inspired me to follow my creative side and start something that I truly enjoy and would like to develop in the future.
I now cover travelling as well. Over the years, the magazine grew from being just a small personal project into an influential website that it is today.
3. Do you travel for work or for pleasure?
Both. My work involves a lot of travelling and I couldn't be more happy about that. I visit both established and emerging fashion destinations, I attended events such as Mercedes-Benz Fashion Week Tokyo, Taipei IN Style, SA Menswear Week, or – just recently – Mexican Fashion Film Festival. It's always so exciting to explore a new place.
My travelling style is eclectic and spontaneous. I enjoy both backpacking and luxury travel. You can find me in a small hostel in Trinidad and in a luxury resort in Sun City. As they say "variety is the spice of life".
4. What is the most stunning place that you have ever visited?
There were so many! King Asoka Temple near Ningbo (China), Angkor Wat in Cambodia, exotic island of Koh Samui (Thailand), Pulau Perhentian in Malaysia, Cinque Terre, Capri, and Lake Como in Italy, Meteora monasteries in Greece, sand dunes near Mui Ne in Vietnam, Chefchaouen – Morocco's fabled blue city, picture perfect beaches of Barbados and Saint Lucia, Havana (Cuba), South Luangwa National Park in Zambia, Table Mountain in South Africa, and the list goes on.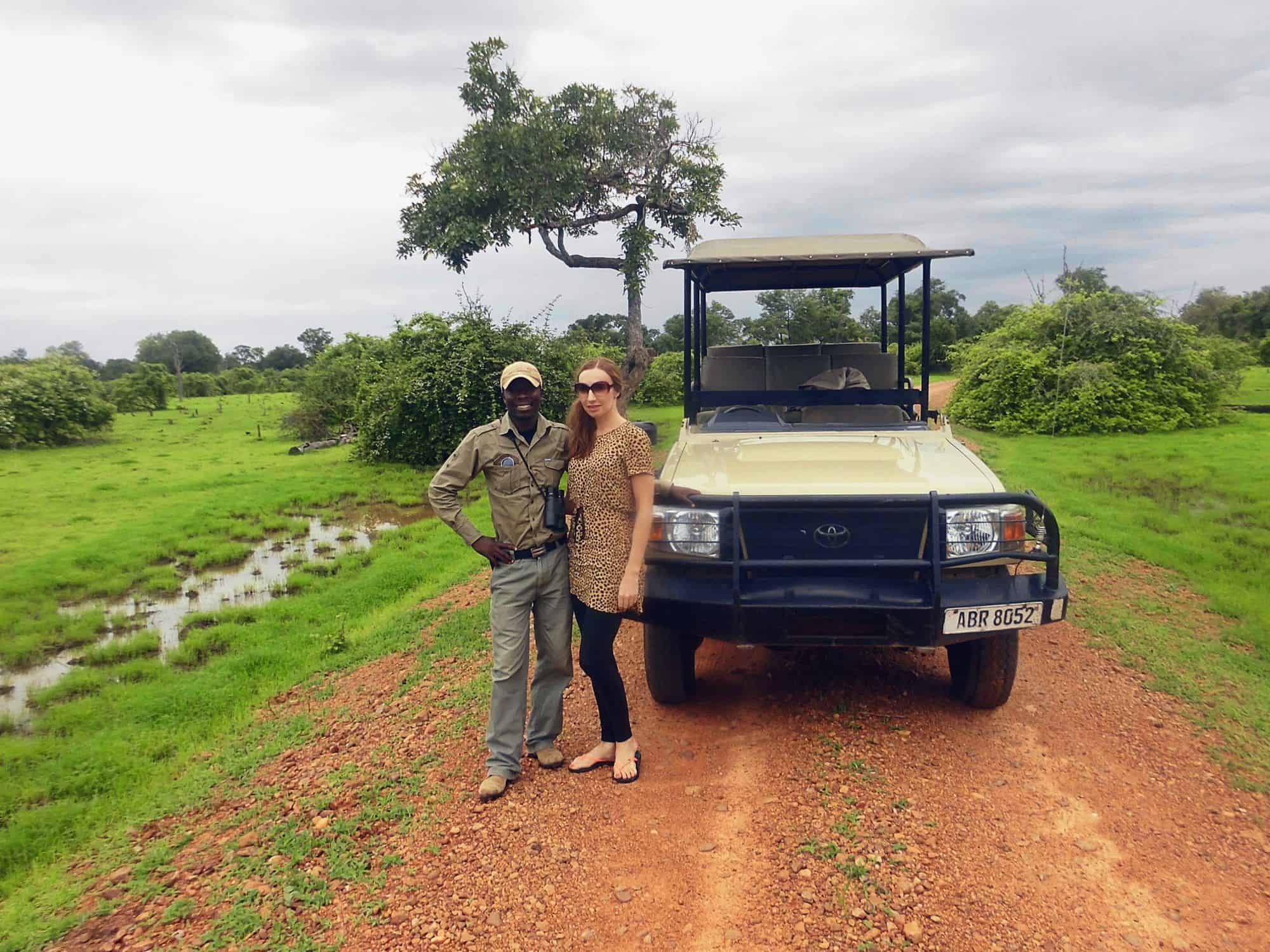 I always enjoy visiting Asian cities: Tokyo, Shanghai, Hong Kong, Taipei, Singapore, Bangkok – I can never get enough of their energy, great food, endless shopping options, stunning architecture, and modern technology.
And of course, I'm a big fan of European destinations like Paris, Lisbon or Venice. Oh, and I love islands!
5. Do you feel that blogging takes time away from your social or family life?
Yes, it definitely does. But that's the cost of running your own business and having the freedom to make your own decisions. It is definitely worth it in the end. To quote Theodore Roosevelt: "Nothing in the world is worth having or worth doing unless it means effort, pain, difficulty… I have never in my life envied a human being who led an easy life. I have envied a great many people who led difficult lives and led them well."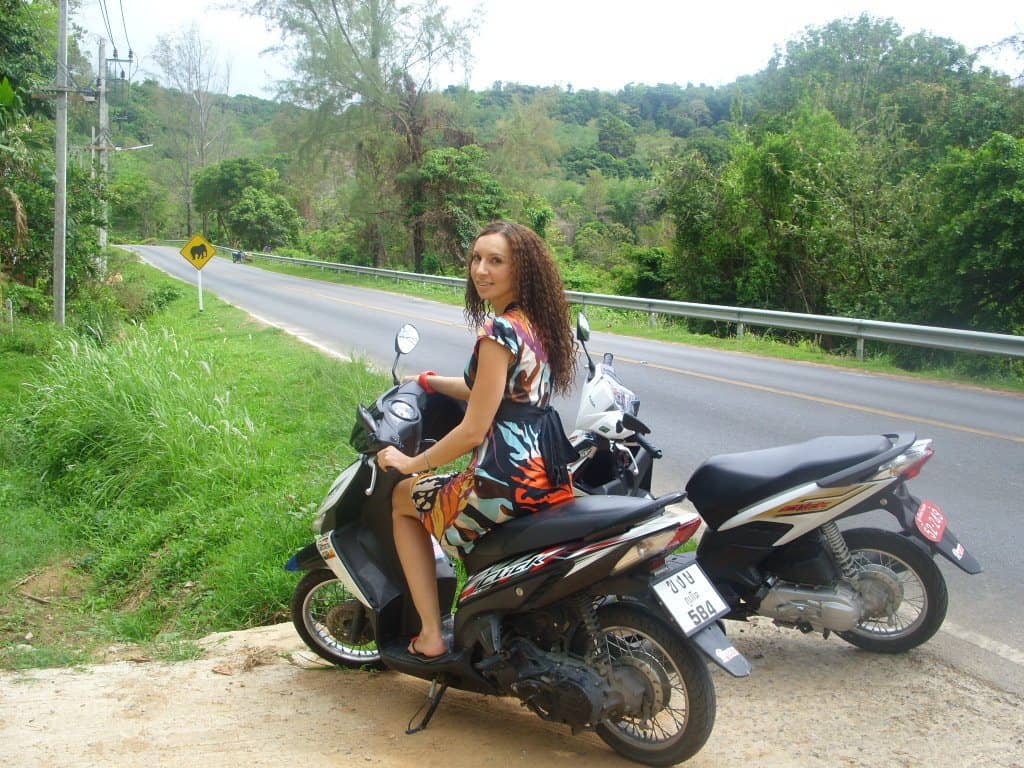 6. What is the one thing that is too large or impractical to travel with that you wish you could take with you when you travel?
I rarely miss anything when I travel. I think the beauty of travelling lies in simplicity and in truly enjoying every day without worrying too much about material things. The more you step outside your comfort zone, the better.
7. Are there any countries that you would not consider visiting and why?
I would never consider visiting any destination that has serious travel warnings due to unstable political situation, terrorism, war, health hazards, etc. I also wouldn't travel anywhere during the hurricane season; I try to make my travelling as safe and comfortable as possible.

8. What is your greatest passion?
Definitely fashion, travelling, and photography.
9. What is the most adventurous thing you have ever done?
I travelled independently in South Africa in 2007 when it was considered one of the most dangerous countries in the world, just after Colombia (there were no official warnings in place though, so I decided to give it a try!) It was my first African trip and first time travelling on my own. I spent about two months researching every single thing and managed to get really accurate information about many places. That definitely helped.
My three week trip started in Johannesburg and took me through Soweto, Pretoria – than a couple of days in Mozambique and Swaziland – then Durban, and finally Cape Town. I avoided tourist transportation that was targeted by criminals and robbed at gunpoint almost every day and I travelled with the locals. I managed to meet so many wonderful people and get to know their culture and the way of life. It was one of the most memorable experiences ever. South Africa is such a vibrant and diverse country!
I have to add here that I visited South Africa again in 2015. The safety improved so much! Johannesburg became such a hip city; I wouldn't advise against travelling there.
My other memorable adventures include riding a motorbike in Cambodia and Vietnam, diving in the Philippines, taking the "jungle train" across Malaysia, driving an ATV in Mexico (so much fun!), mountain biking in Tatra Mountains, and… teaching English in Xuzhou, China, where I had to totally adapt myself to the Eastern culture in a city which didn't have many foreigners at that time and almost felt like another planet. After my Chinese experience, nothing really surprises me anymore and it's easier to face any challenges that come my way.
10. What is your favorite mean of transportation (plane, train, car, ship)?
I like all, but I definitely prefer planes because they are the fastest.
You can follow Eva on:
Website: www.fashionstudiomagazine.com
Facebook: https://www.facebook.com/FashionStudioMagazine Twitter: https://twitter.com/Fashion__Studio
Instagram: https://www.instagram.com/fashionstudiomagazine Pinterest: https://www.pinterest.com/fashionstudio
LinkedIn: https://ca.linkedin.com/in/evafydrych
MeDotCom: https://www.medotcom.com/EvaFydrych