Driving in the Balkans and along the Adriatic Coast is one of the most beautiful routes in Europe. If you come well prepared, you'll have a blast on this journey. However, there are a few things you need to consider before starting your Balkan road trip itinerary.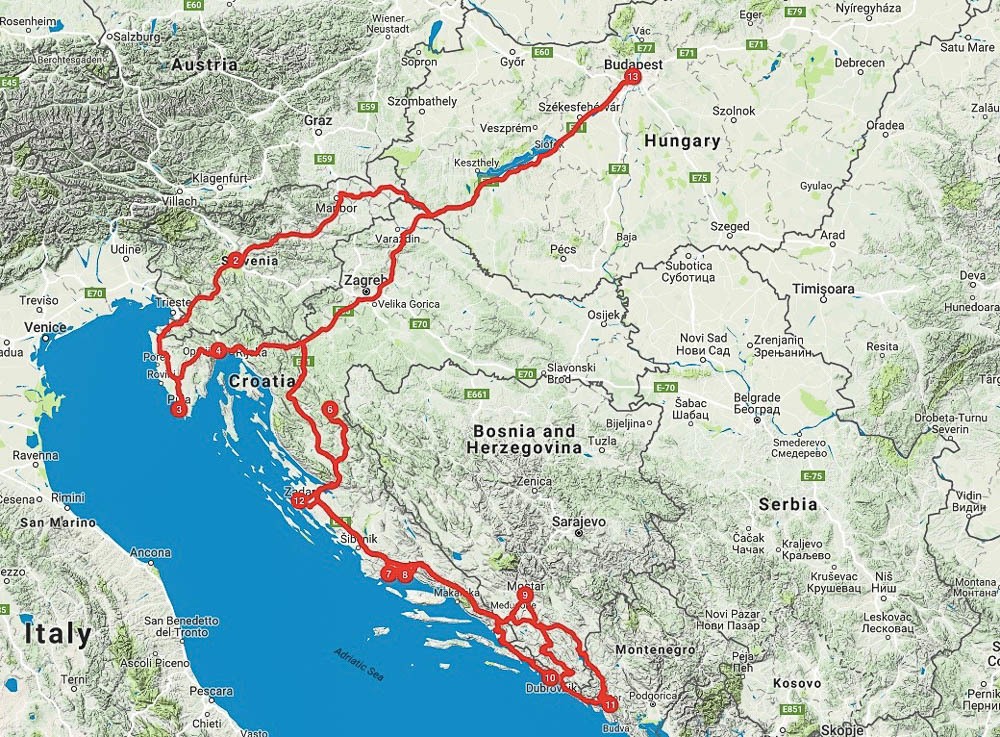 Renting a Car in the Balkans
If you are renting a car in the Balkans, (or anywhere else in Europe by this token) there are some things you should know:
Don't expect the same standard of service as in the USA.
The cars are much smaller and the prices are much higher in Europe
There are several car-rental agencies in Europe (like Autoeurope, Europcar, Sixt, etc.) Unfortunately, they compete very little against each other. What will make you choose one over the other is type of cars they have available. If you want is an economy car, that's easy because they all have it. But if you are looking for an SUV, only one or two of these agencies may have them.
Insurance for a rental car is paid separately, through a third party
Checking out the car at one point and dropping it at another outside the country is not possible.
If you are planning to take the car outside the country you will have to specify it when you reserve the car. Taking the car outside the border comes at a high price. You'll be charged 45 Euro at the time of the reservation AND another 45 Europayable at the register! Also, not all the countries on your itinerary may be covered by your insurance. For example, Slovenia and Croatia are covered, but Bosnia & Herzegovina and Montenegro are not!
Renting the car in downtown is more expensive than renting it at the airport.
Renting a manual car is cheaper than renting an automatic one.
When you check out car take a very good look at every little dent or scratch that it may have and document it in the contract. Also, I suggest taking pictures of the car when you take it and when you return it to avoid the unpleasant surprise of being charged for somebody else's scratches.
If want want to compare prices on car rentals in Europe, I recommend using Auto Europe for access to exclusive offers and vehicles in high demand. Also, for more tips on renting a car in Europe, read this post.
What you will need in your rental car
• If you are planning to drive, you should get a GPS. Renting a car that has one can be expensive. We discovered however that our iPhones work great for directions, so after a few days we began using them for directions.
• Back yourself up with a physical map of the region, in case the GPS stops working or doesn't give you the right directions.
• I would strongly encourage you to rent a bigger car. Especially if there are more than two people in your party. Keep in mind that what European cars are much smaller in size than the American ones, so an Economy or a Standard car will be very uncomfortable and with very little space for luggage.
Why We Chose to Drive in the Balkans
Many people fear that driving in the Balkans is chaotic, so they opt for public transportation instead. Although more stressful, driving has its own advantages. Besides allowing you to reach more remote areas, being able to start your day whenever you want, stopping wherever you want and not having to worry about missing the train or the bus, are big pluses.
We decided to rent a car mainly for convenience, but also because my husband likes to drive. We rented our car in Budapest, but for some great tips on renting a car in Slovenia read this post.
Driving in the Balkans
Driving in the Balkans may not be as easy and convenient as driving in the USA, but without a car our 14-day Balkans itinerary would not have been possible. For the most part the roads in the Balkans are good. You'll find a lot of rest areas and places where you can pull over if you want to take picture or enjoy the view.
The highway system (toll roads) in Slovenia and Croatia is a pleasure to drive. There are plenty of road signs, gas stations and food stops along the way.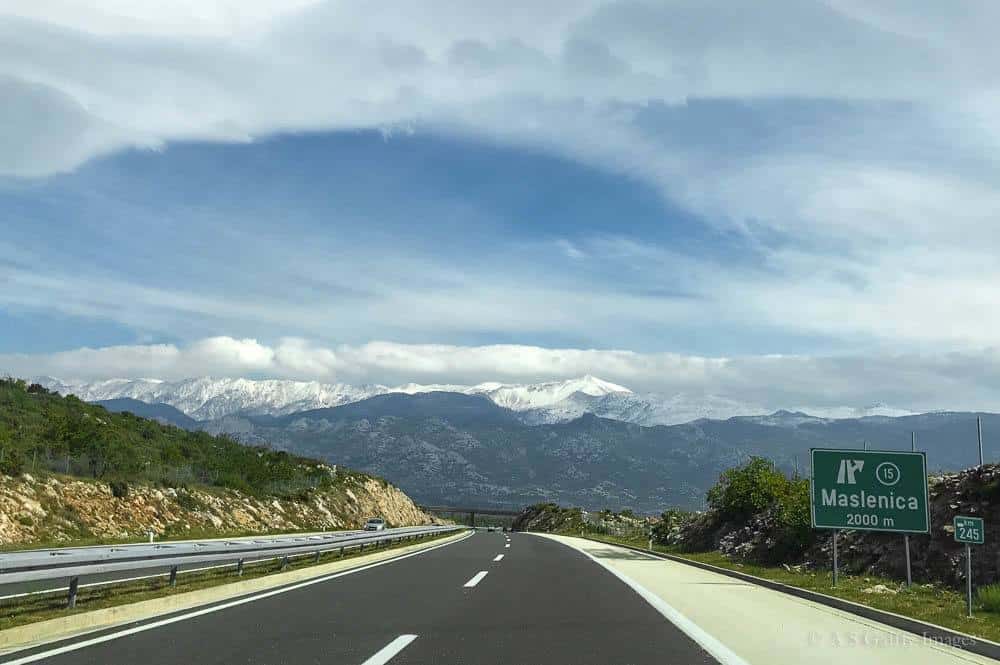 In Slovenia it is mandatory to have a vignette for driving on motorways. The vignette can be purchased at the border, but you'll have to be very careful not to miss the border. You may find it hard to believe, but the Slovenian border with Hungary was some little hut next to a gas station. We missed it and 5 miles later we have been stopped by the highway patrol who gave us a very pricey fine.
In Croatia there are toll roads and that's a little easier. You pick up a ticket as you get on the motorway and pay it as you exit it.
Montenegro as well as Bosnia & Herzegovina on the other hand are decades away from a modern European highway system. The roads leading to the coastal areas are in better condition, but they can be very crowded during the summer months. Couple of that with the aggressive local drivers and you'll understand why your rental contract doesn't include insurance for Bosnia and Montenegro.
Driving a rental car through these two countries requires also requires an International Driving Permit that can be easily obtained from any AAA branch in the USA ($20 plus the cost of two passport-type photos).
Border Crossing in the Balkans
Border crossing is relatively easy. As far as I can tell, the border patrols in these countries are not in the business of making your life miserable. How much time you'll spend at the border varies by the season.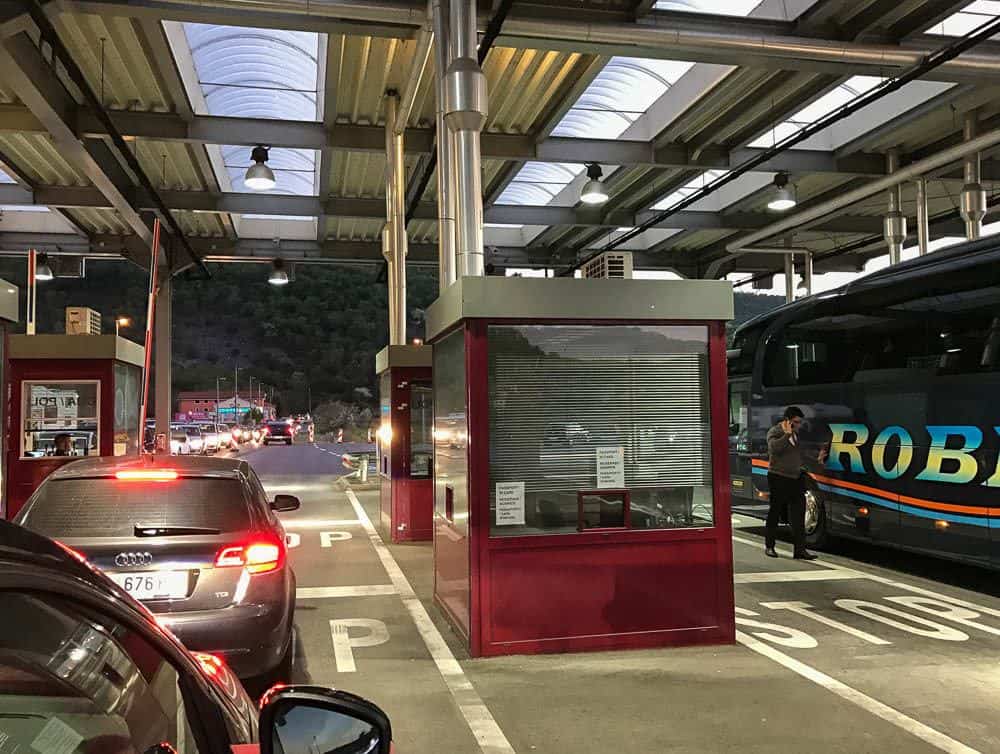 We've been here in April and it took us only a few minutes to cross. I'm sure however that during the summer months it will take much longer.
Parking
Parking in Europe in a nightmare almost everywhere and the Balkans are no exception. The few street spots that you'll see are always taken and outrageously expensive. Your best bet is to find a garage or a parking lot as close as possible to your hotel.
Unfortunately, most old town hotels don't even have a spot where you can unload your luggage because the area is pedestrian. So if you don't want to drag your luggage for 2 miles, don't choose a hotel in the old town. Parkin (or the lack of it) will definitely be your biggest inconvenience when driving in the Balkans.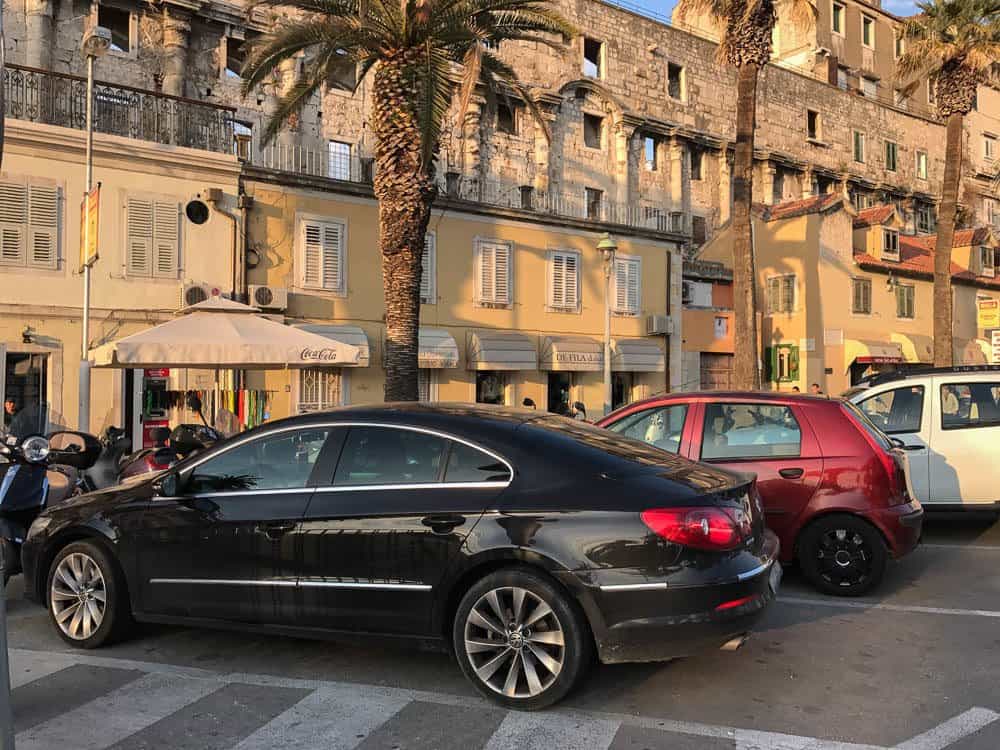 Driving in the Balkans is not as simple as in other parts of Western Europe. Therefore, if you don't feel confident to drive, you may be better off using public transportation.