Looking for some inspiration for a trip through the Balkans? In this post I'm going to share with you our 2-week Balkan road trip itinerary that will take you through some of the most beautiful countries in this region: Slovenia, Croatia and Montenegro.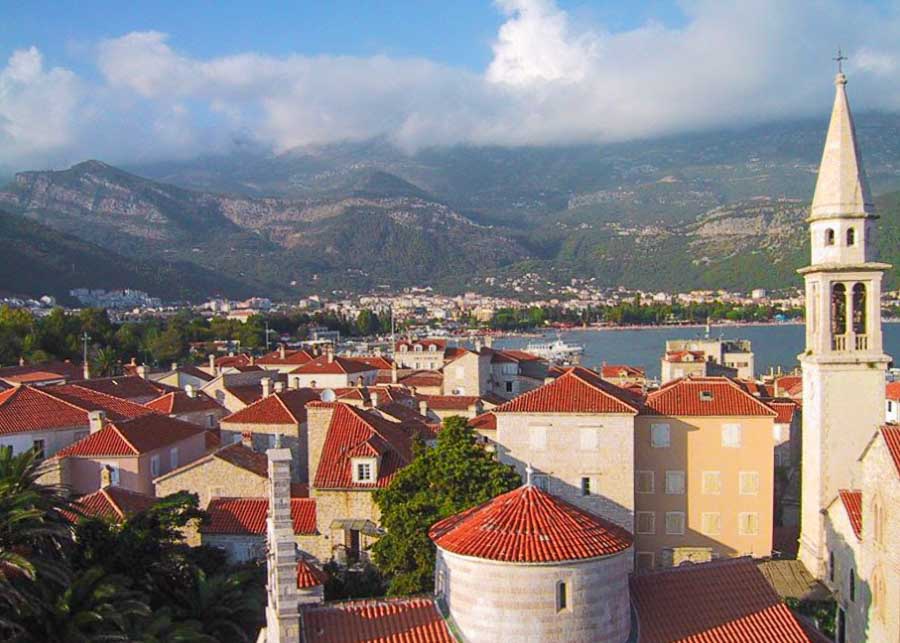 Planning a Balkan Road Trip
Planning the perfect road trip through the Balkans can be a challenging. There are so many amazing places to see in the Balkan Peninsula that it's difficult to make choices.
The best way to explore the Balkans is by car. Although self-driving is more stressful and challenging than public transportation, it also has its own advantages. Driving will give you access more remote areas, allow you to make your own schedule and also give you more time to enjoy your destinations.
BALKAN ROAD TRIP – 2 WEEK ITINERARY
The Balkans offer endless possibilities for road trips in Europe. This 2 weeks itinerary will take you through some of the most beautiful places in the Balkan Peninsula. You'll be able to discover the best parts of Slovenia, Croatia and Montenegro, so follow along.
Day 1: Maribor, Slovenia
We started our 2-week Balkan road trip in Maribor, Slovenia's second largest city. Maribor has been famous since the Middle Ages for producing wine. In fact, the oldest noble-variety vine in the world can be found in Maribor. It's more than 400 years old and still bearing fruits nowadays.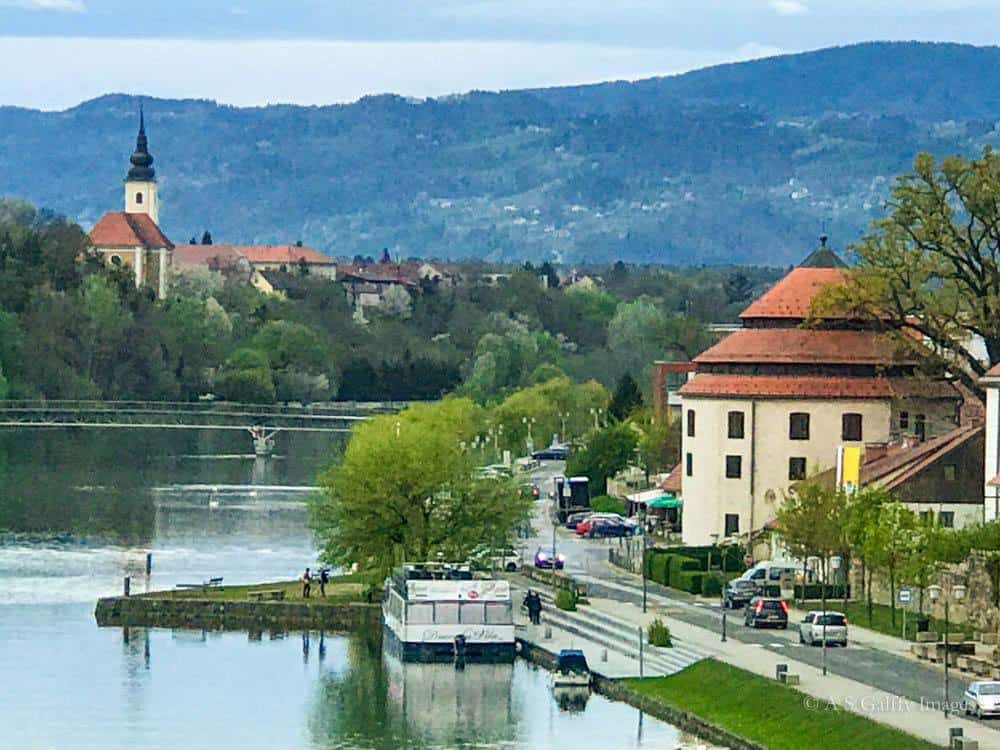 The town has many historic buildings, including Europe's second oldest synagogue and a church built in the 14th century.
Day 2: Lake Bled and Ljubljana, Slovenia
On our second day we stopped in Ljubljana and took a beautiful day trip to Lake Bled. The picture perfect town of Lake Bled should be on any Slovenia road trip itinerary.
Lake Bled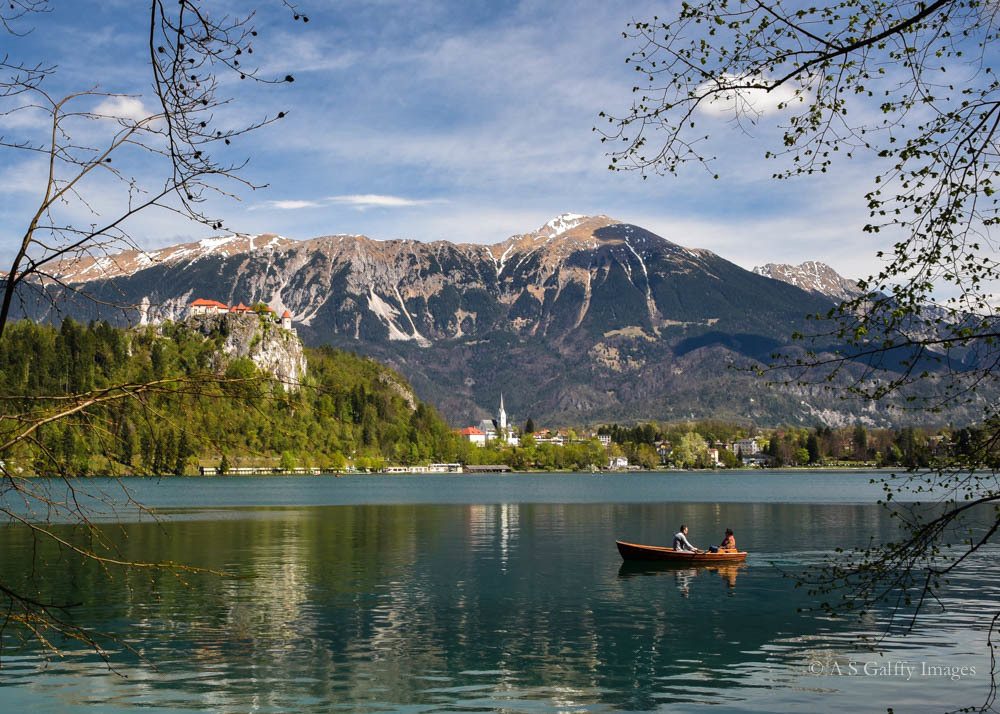 One of Slovenia's most popular travel destinations is Lake Bled. The gorgeous scenery reminds me a lot about the beautiful beaches in Lake Tahoe: the same serene beauty and relaxing atmosphere. Lake Bled is beautiful year round, not only in summer. If you decide to spend a few days here, you'll find plenty to do, like hiking, mountain biking, and canoeing. But if you only have a few hours to check it out, that will work too.
You can walk around the lake, visit the fairytale medieval castle perched up high, overlooking the calm waters, take a cruise to the small island that is home to a beautiful church, and maybe even rent a kayak.
Ljubljana
Ljubljana, Slovenia's capital, is one of Europe's most charming cities. Its old town area with cobblestone streets, quiet courtyards and 19th-century wooden shop fronts is reminiscent of a bygone era. An absolute must-see for any Balkan itinerary.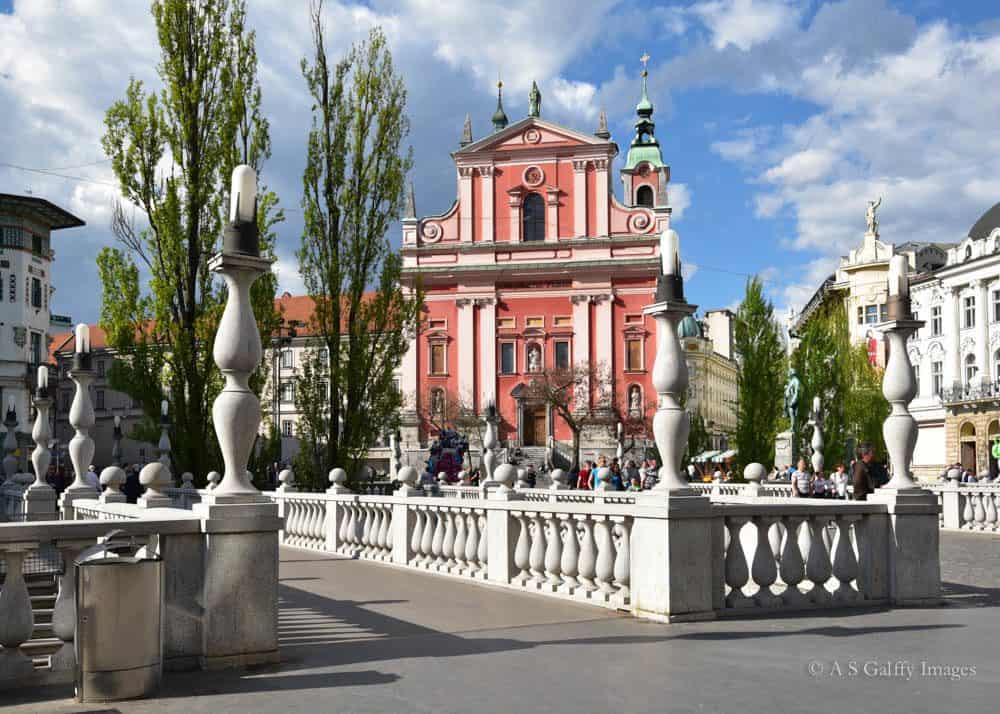 The city is pretty small, so a day or two will give you plenty of time to see Ljubljana's top attractions, which are concentrated in a pedestrian area around the beautiful Ljubljanica River.
Day 3: Kobarid, Slovenia
If you are ever in Slovenia, don't miss Kobarid! This little village in the heart valley of Soca Valley was first made famous by Ana Roš – a local cook – who was crowned World's Best Female Chef in 2017. So if you have some money to spare you should try some Slovenian traditional food at her Hiša Franko Restaurant in Kobarid.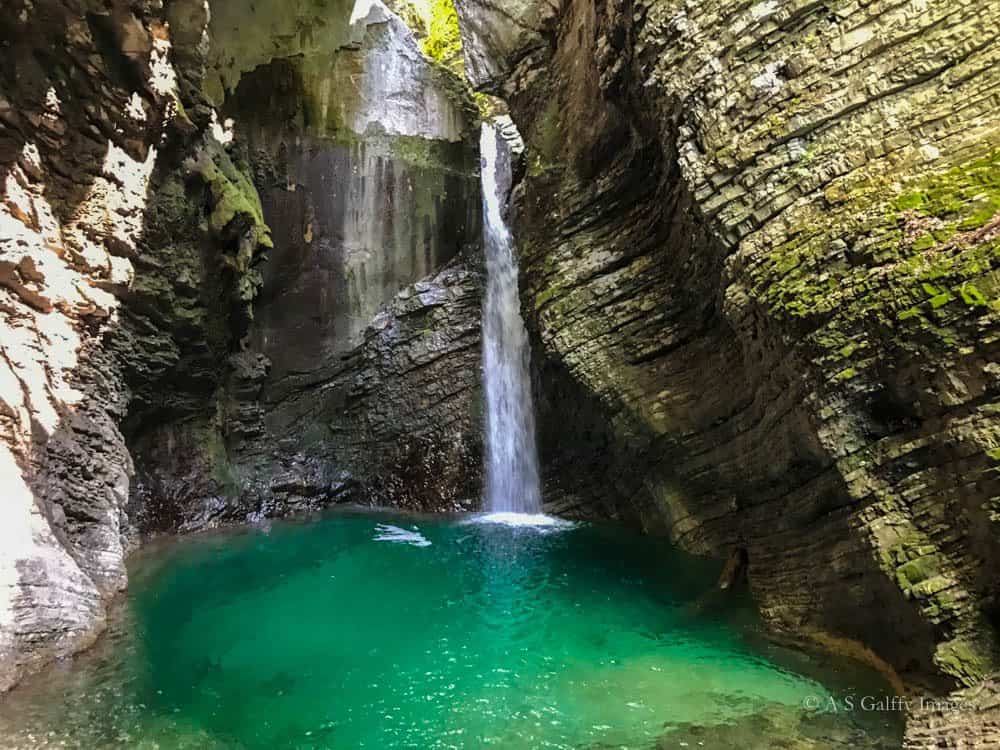 But besides the famous restaurant, there are some other wonderful attractions in the village. Like the world renowned World War I Museum, the Soca River valley, or the mesmerizing turquoise waters of the Kozjak Waterfall (approximately 30 minutes walk from the main road).
Day 4 : Pula, Croatia
This nice town at the tip of the Istrian peninsula is a delight for archeology lovers! Pula is home to the best Roman ruins in Croatia and to one of the largest and best preserved Roman amphitheaters in the world. If you take a shovel and start digging just about anywhere in in Pula, you'll most likely discover some ancient ruins.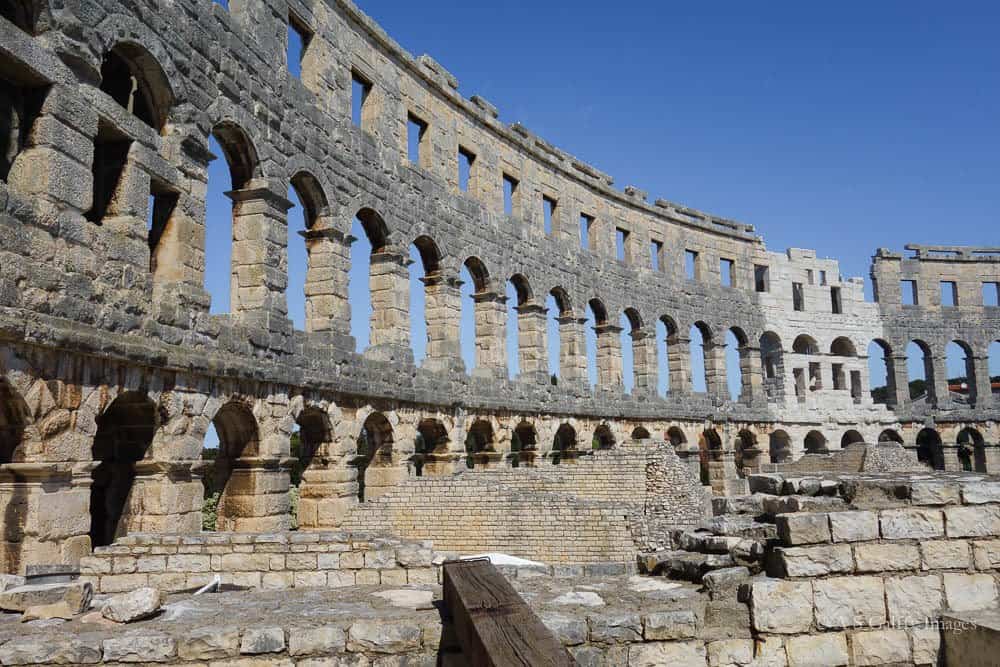 But archeological sites are not the only attraction in Pula. The town has some of the most stunning pebble beaches in Croatia, with crystal clear waters and beautiful coves.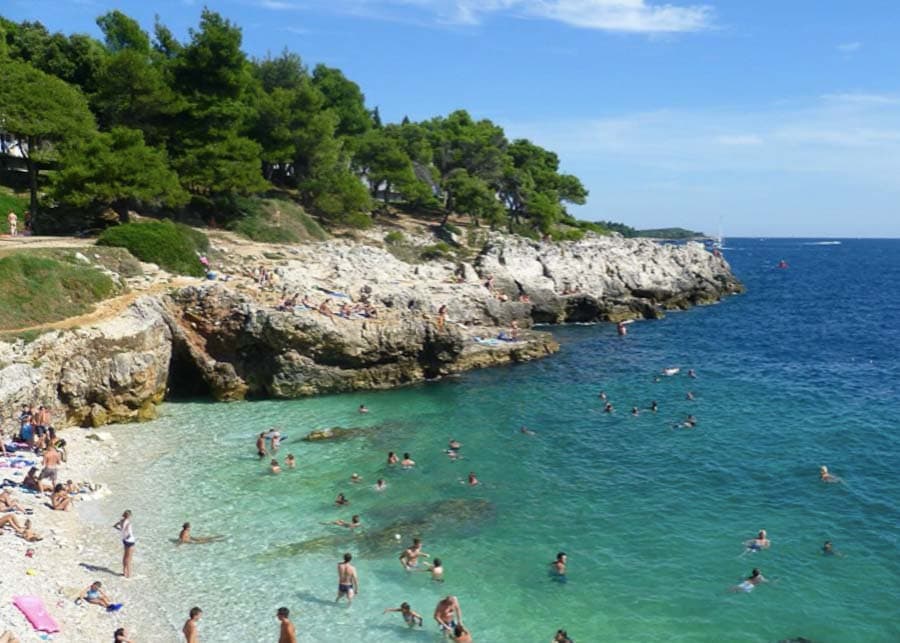 Tip: If you are traveling with a big family and looking for a place to stay, Croatia is one of the European countries where you can find all inclusive family resorts.
Day 5: Obatija, Croatia
This beautiful coastal town on the Adriatic Sea marked with belle-époque villas and boutique hotels was a fashionable resort since the 19th century. Its most popular attractions is the Lungomare promenade, that curves along the coastline, offering views of the town and neighboring islands.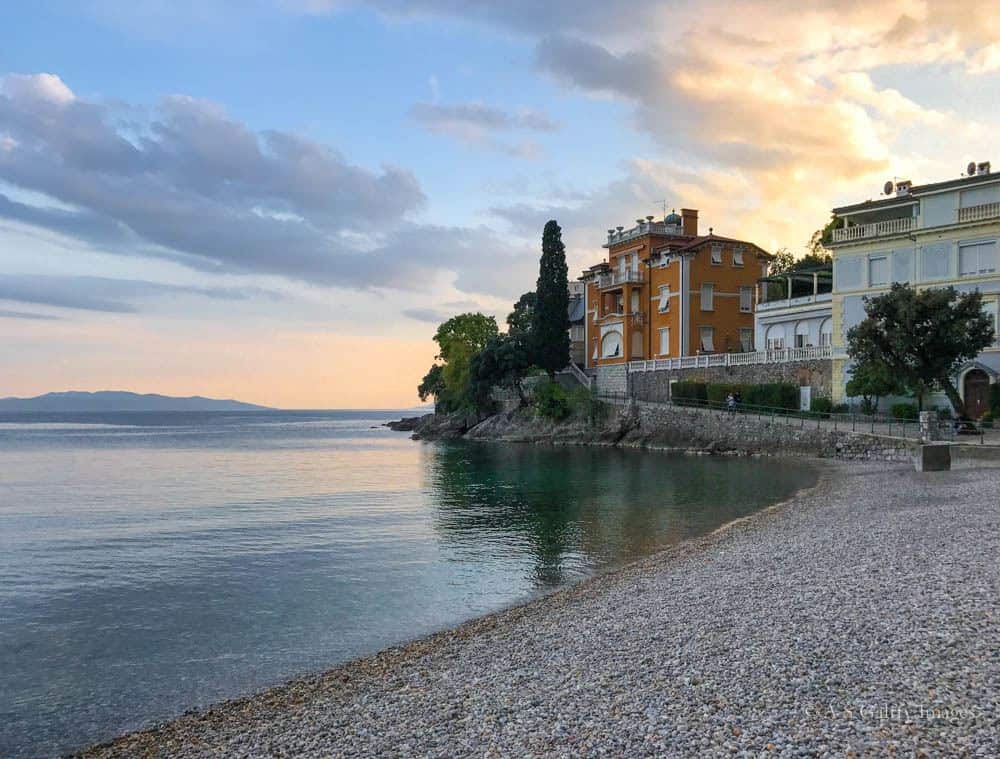 One day will give you plenty of time to walk the 12 kilometers promenade. You can admire the famous Maiden With The Seagull statue and visit Villa Angiolina and its beautifully manicured park. In the evening you can stop for dinner in the tranquil fishing village of Volosko.
Day 6: Plitvice Lakes, Croatia
As cliché as this may sound, not visiting Plitvice Lakes if you are in Croatia would be a crime. Do not plan this just as a short stop on your way towards coast, but rather as s full day excursion. No picture or movie can do justice to his place!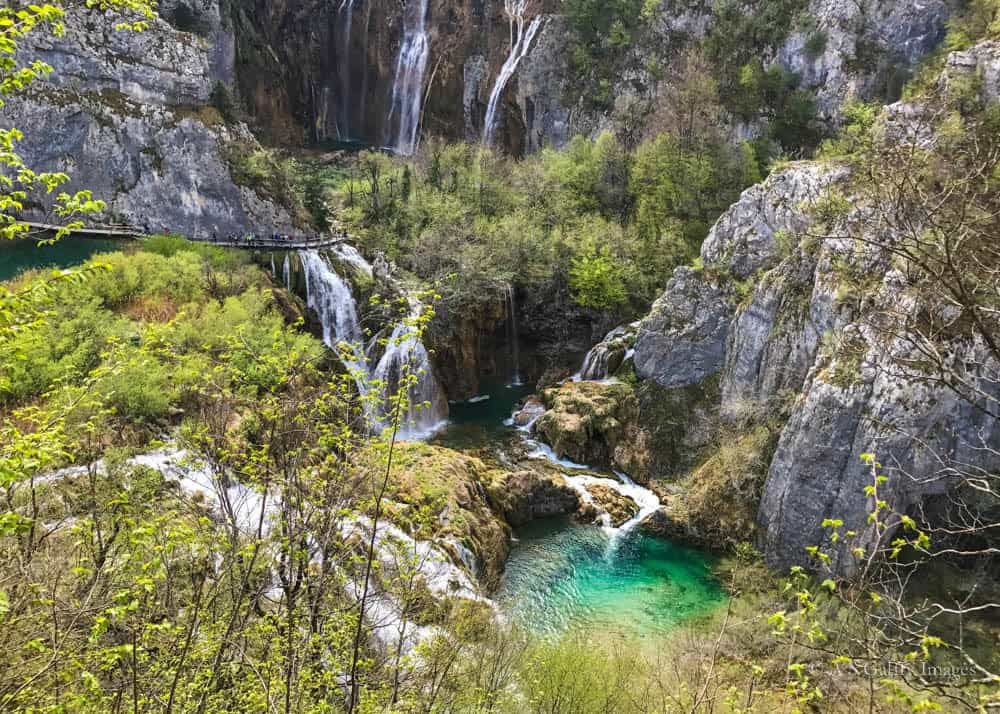 Plitvice consists of a series of 16 terraced lakes joined by waterfalls, extending into a limestone canyon. The mineral-rich waters flowing over the limestone for thousands of years have created gorgeous waterfalls, caves and coves along the way.
The park is laced by miles of wooden walks with great viewpoints. From here you can admire panoramic views of the waterfalls and the green water of the lakes.
Tip: Avoid the high season and organized tours at all cost if you want to really enjoy the surreal beauty of Plitvice Lakes.
Day 7: Trogir, Croatia
Set on a small island and surrounded by medieval walls, Trogir will steal your heart right from the start. Its maze-like narrow streets lined up with tiny souvenir shops, ice cream parlors and unassuming restaurants have an irresistible charm.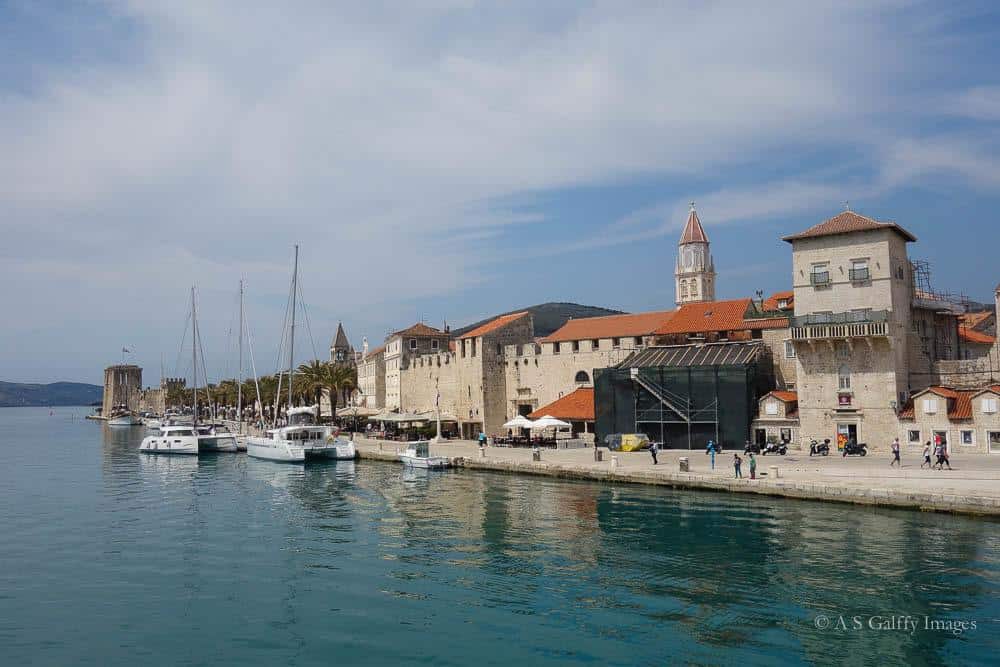 The old town still has many intact buildings from the 13th and 14th centuries. For magnificent views over the entire town and the surrounding sea, climb up the town's beautiful clock tower.
Since it's only a short 25 minute drive from Split, Trogir can be easily explored on a day trip from Split.
Day 8 & 9: Split and Klis Fortress, Croatia
Split is jam-packed with history, beautiful architecture and a walkable coastlines. Many people visit Split as part of a Croatia sailing tour, but the best way to visit it is by taking a road trip through the Balkans.
There is a great deal of things to do in Split, but the city's main attraction is Diocletian's Palace, the core upon which the city grew. Built between 298 and 305 AD, the Roman Emperor's palace complex is a small city in itself, with a maze of marble alleys and buildings containing shops, cafes and bars.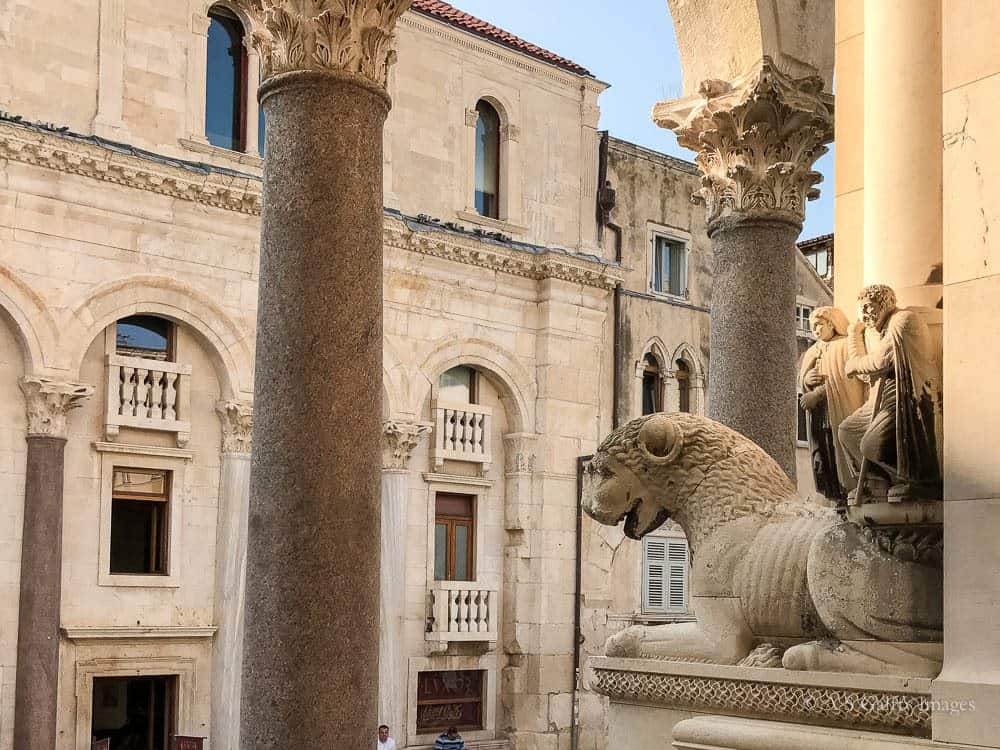 Klis Fortress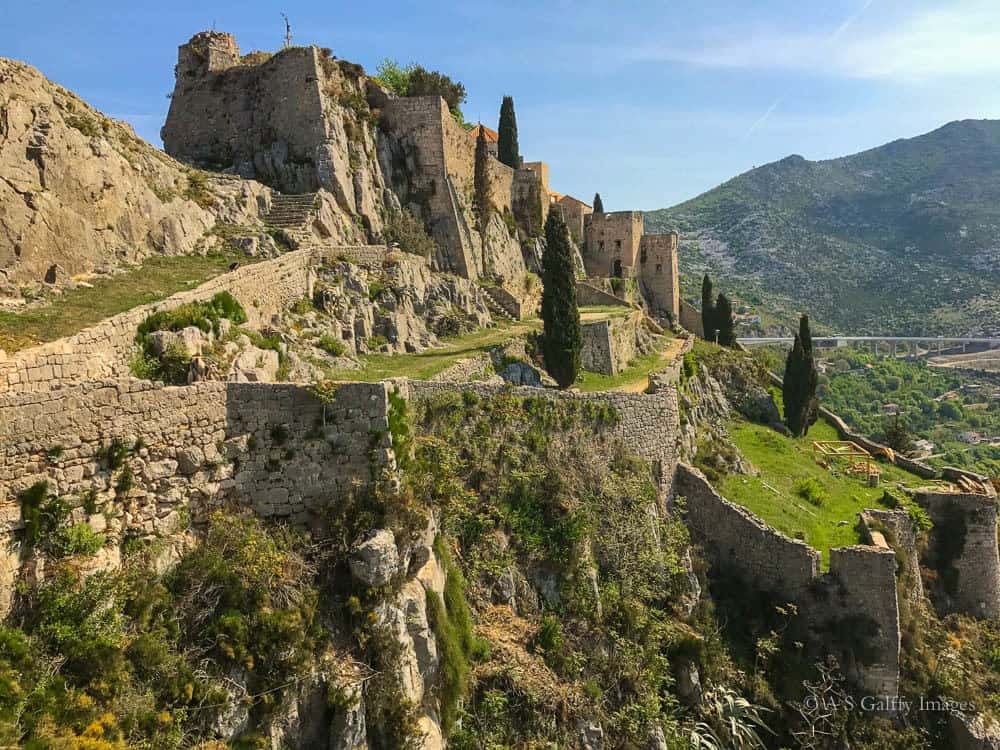 Just a short 30-minute drive from Split lies the majestic fortress of Klis. Aside from its more recent celebrity as a filming location for the Game of Thrones TV series, this incredible fortification was built to guard Western Europe against the Ottoman Turks.
Klis Fortress was the barricade that protected everything that defines Europe today: its history, culture and religion.
Day 10 & 11: Dubrovnik, Croatia
Dubrovnik was the highlight of our Balkans road trip. It is in my opinion one of the most beautiful medieval towns on Earth! First of all, it has a fantastic location, right on the shore of the Adriatic Sea.
Secondly, if you add to the mix the red roof tiles, the fortress and defensive walls, the limestone streets, and you'll have the perfect fairy tale tourist destination.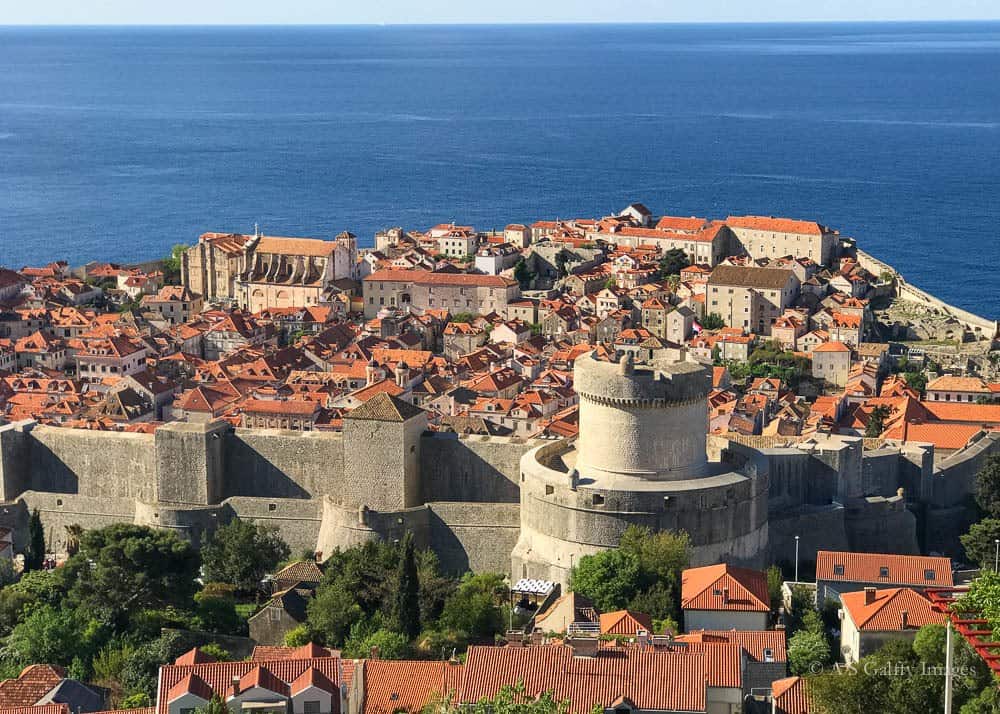 Two days in Dubrovnik will give you enough time to visit all the Old Town attractions and walk the 2 km loop of the City Walls. Don't miss the Dubrovnik Cathedral, the Franciscan Monastery and the Rector's Palace.
Also, take time to browse through the little boutiques and art galleries in town and hike up to Fort Lovrijenac (also know as St. Lawrence Fortress). If you have time, you can also take the cable car up to Mount Srđ (at 405 meters) to visit Fort Imperial that will give you a glimpse into Croatia's War of Independence.
Day 12: Kotor, Montenegro
The Bay of Kotor is considered Montenegro's most beautiful spot and once you see it you'll understand why. As you drive from Dubrovnik, the narrow winding road around the bay will take you by the village of Perast.
If you have time, you should stop and visit it. But if you want to get to Kotor quicker, you can take the ferry between Lepetane and Kamenari (takes about 5 mins, costs €4 per car and runs every 15–30 mins).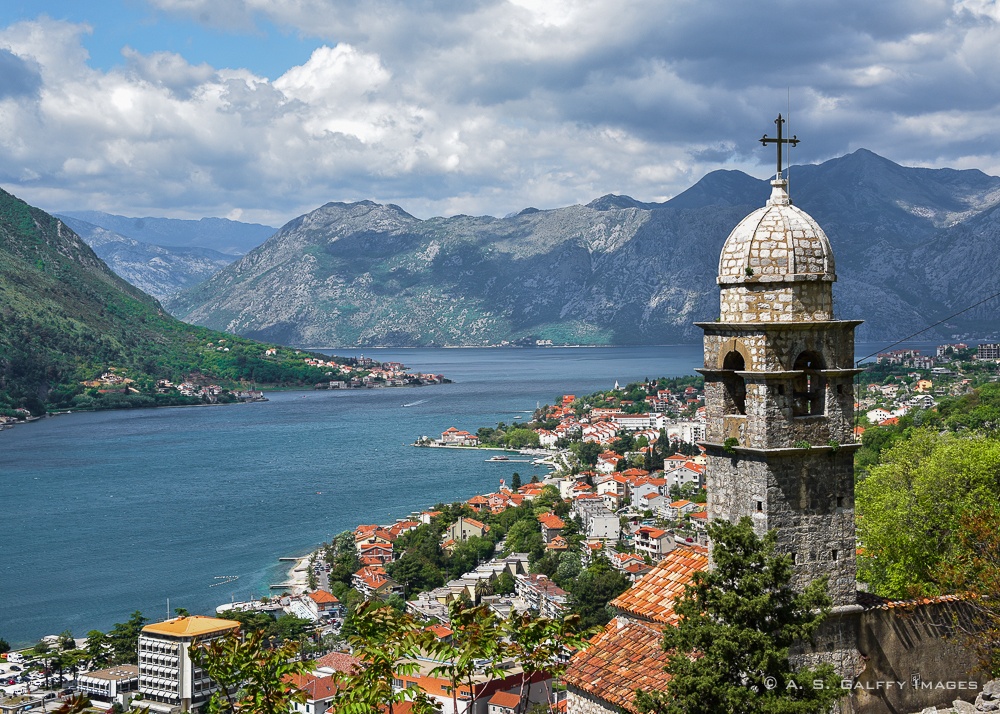 Kotor is the ideal base if you are planning to visit the coast of Montenegro. Kotor's Old Town is lovely, although not as polished as its neighbors in Croatia. Right above the Old Town, the Fortress of Kotor will offer the most stunning views to those who dare climb its 1355 steps.
Day 13: Budva and Sveti Stefan, Montenegro
Budva
Budva can't beat Kotor's attractiveness, but Kotor can't beat Budva's location –right on the water. Surrounded by the city walls, Budva's old town treasures 2500 years of history.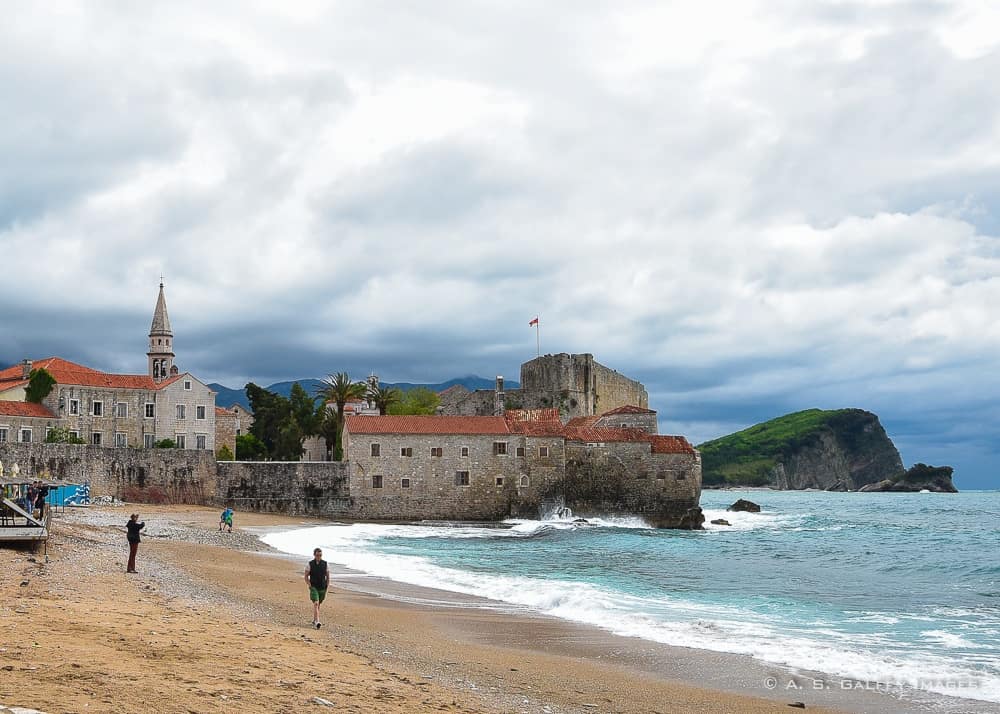 Walking through the Citadel and admiring the sweeping views from its walls is perhaps the best thing you can do in Budva. There is also a small library within the walls of the Citadel.
Sveti Stefan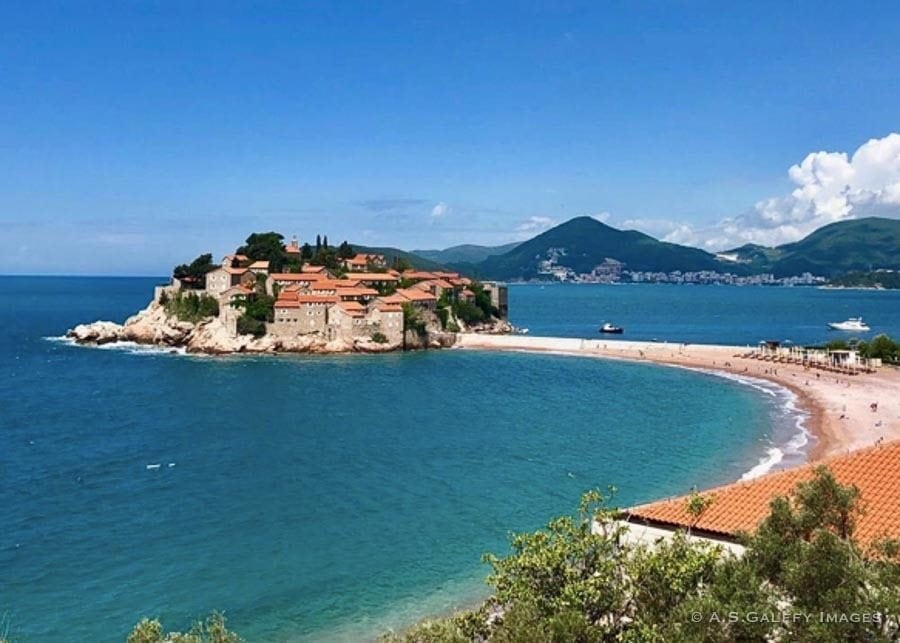 Just down the coast from Budva, Sveti Stefan has a reputation for being stunningly beautiful. Unfortunately, for most people the fortified island village will only remain a distant image.
Sveti Stefan is owned by the luxurious Aman Resort and is actually closed to the public. So unless you are ready to pay €800 per night to rent a room at the resort, you'll just have to settle for a quick snapshot from the road.
Day 14: Zadar, Croatia
Zadar was our last stop on the return from Montenegro. Although it's the second largest city in Dalmatia, Zadar is actually very easy to explore. That's in part due to its many pedestrian-friendly streets, but also to the fact that most of its attractions are concentrated in the Old Town area.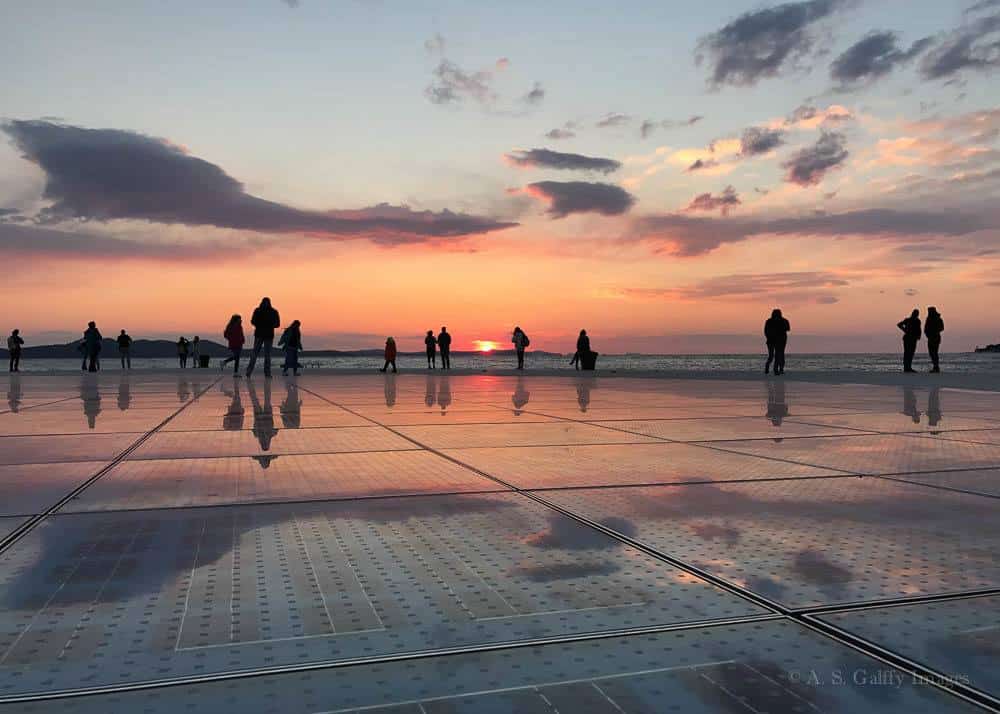 Although one day in Zadar was enough to visit most attractions, the time seemed way too short to take in the beauty of this place. Don't miss the Sea Organ, the Greeting to the Sun, the Forum, Zadar Cathedral, People's Square and the Five Wells Square.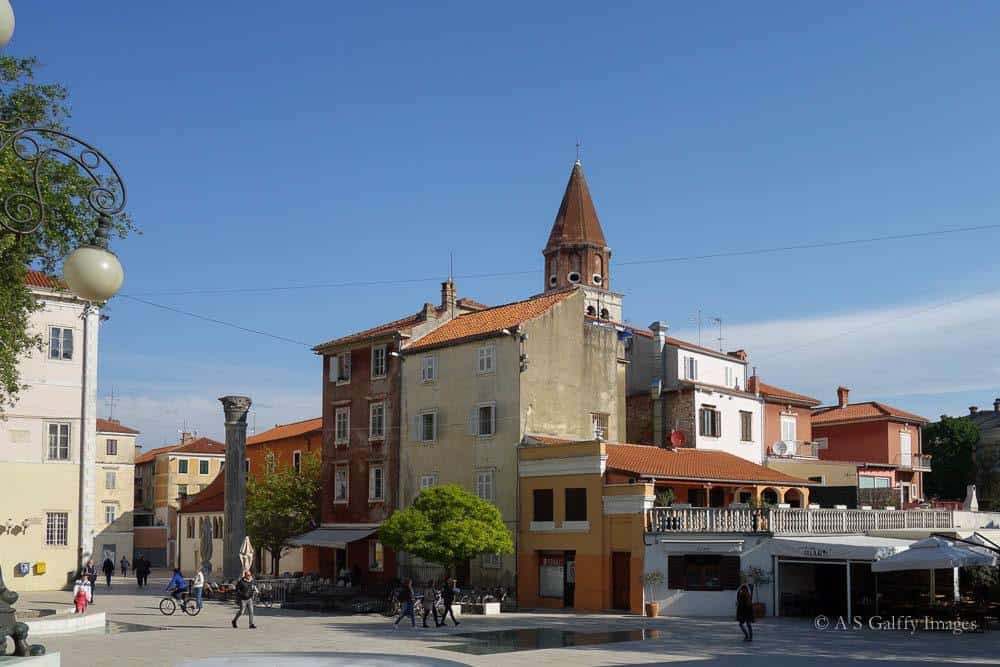 Driving in the Balkans
Driving in the Balkans is quite safe. We drove through the Balkan countries many times before and for 14 days during this road trip. We've only encountered friendly people who where eager to help the best they could when we asking for directions.
For the most part the roads are in good condition, especially the toll roads in Slovenia and Croatia. You'll find lots of rest areas and places where you can pull over to take a break.
I wrote a complete guide for driving in the Balkans which includes information about renting a car, driving on motorways, international driving permits, border crossing, and parking. If you are planning a road trip through the Balkan countries I encourage you to read it.
Best Time to Visit the Balkans
Being born and raised in Romania, one of the Balkan countries, I can tell you from experience that the best time to visit this region is April to June or September to November.
Summers are unbearably hot and winters are cold and rainy. However, that is not to say that you may not have fun if you visit the Balkans in summer or in winter.
We traveled the Balkans in April, which is one of the best times to visit Europe. The weather was perfect, sunny and warm, but the water was cold so we couldn't swim in the Adriatic. We also made very good deals on lodging and food.
A Final Word
There are many reasons to visit the Balkan Peninsula and seeing gorgeous scenery is one of them. I hope our drive along the Adriatic Coast inspired you to create your own Balkan road trip itinerary.
Despite its mesmerizing beauty, the Balkan region remained off the radar for a very long time, but in the last 30 years that has totally changed. These days most European itineraries include at least one of the Balkan countries that we visited.