Morocco is one of the most magical, yet challenging places I have ever visited. It's a rough and tumble country that has to be accepted on its own terms. If you don't understand its culture, you won't be able to enjoy it. Visiting Morocco can be both amazing and chaotic, which is why I believe it's important to get as much information as you can before you travel there.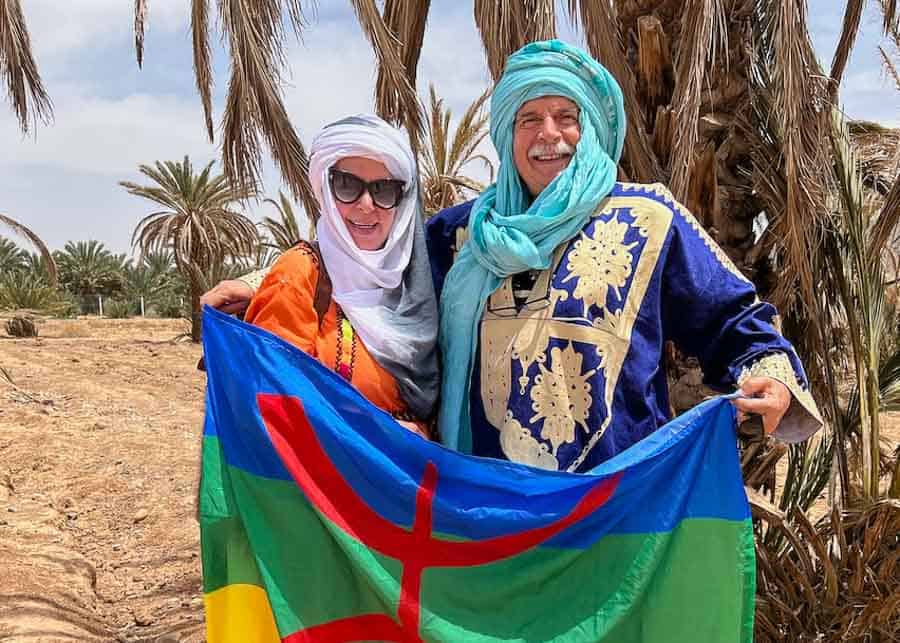 Located in North Africa, at the crossroads of three worlds – Mediterranean, Arab and African – Morocco is a country of great diversity. Here you'll find the gorgeous coastlines, steep mountains, green valleys, and sweeping deserts. You'll also find ancient cities, old Medinas, impressive Kasbahs, as well as European-inspired cites with modern architecture. The country's culture is a blend of Arab, Berber, European and African influences.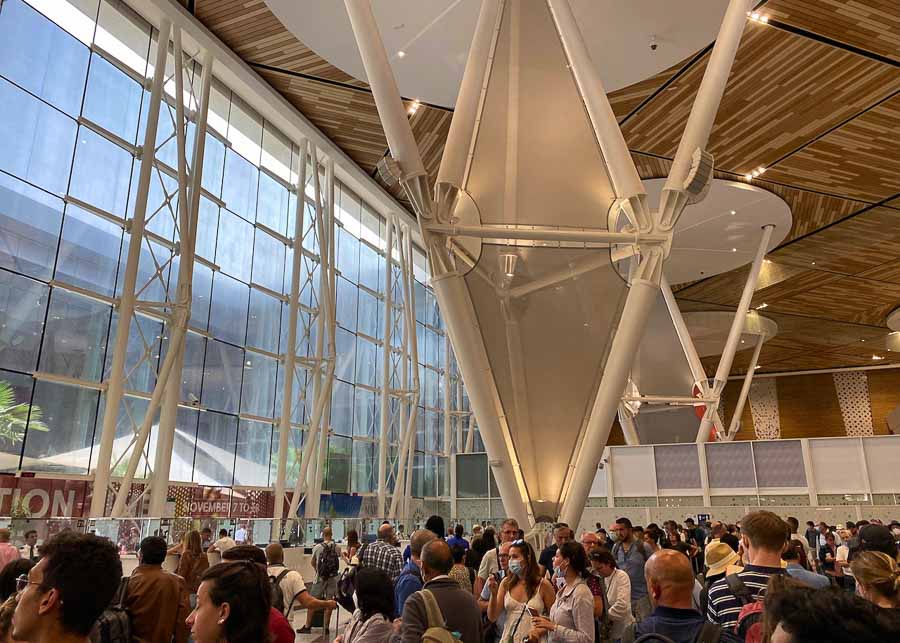 Visiting Morocco will undoubtedly broaden your horizon and enrich your travel experience, but it will also be challenging. You'll get in contact with a society and an environment which may be very unfamiliar to you, so you'll often have to step outside of your comfort zone.


Essential Things to Know Before Visiting Morocco
If you plan to travel to Morocco you probably have a lot of questions, so I'll try to address as many as I can in this post. I will also try to dispel any fears and concerns you might have, and instead give you some tips and insights into this culture to help you better understand this complex country. I hope that after reading this guide you'll be able to travel with a lighter heart and have a good experience in Morocco.
Is Morocco Safe to Visit?
The first question most travelers ask themselves before considering a trip to Morocco is whether the country is safe. Although in the past few years there were some terrorist attacks on the southern border, Morocco is a safe country for the most part. The crime rate is relatively low and violent crimes against tourists are not a common issue.
That being said, it is advised to stay vigilant at all times. Keep your valuables in a safe place and beware of scams and petty crime, which are very common here.
One important thing to keep in mind is that Morocco is a Muslim country which follows Islamic laws. You should ensure that your behavior won't offend the locals and try to be respectful to their customs and culture.
When Should You Visit Morocco?
The Best time to visit Morocco is during the cooler months of the year: September through November and March through May.
During the summer months temperatures can be very oppressive, ranging from 40 to 55ºC (104 to 130ºF), except for the coastal regions where they are usually around 25-28ºC (77 to 82ºF).
During the winter months, the weather is generally poor and snow can make many mountain roads impassable for driving.
How to Get Around when Visiting Morocco
Before our trip to Morocco, we did a lot of research regarding the best way to visit the country. There are several ways to get around in Morocco: using public transportation, renting a car and self driving, or hiring a car with a private driver.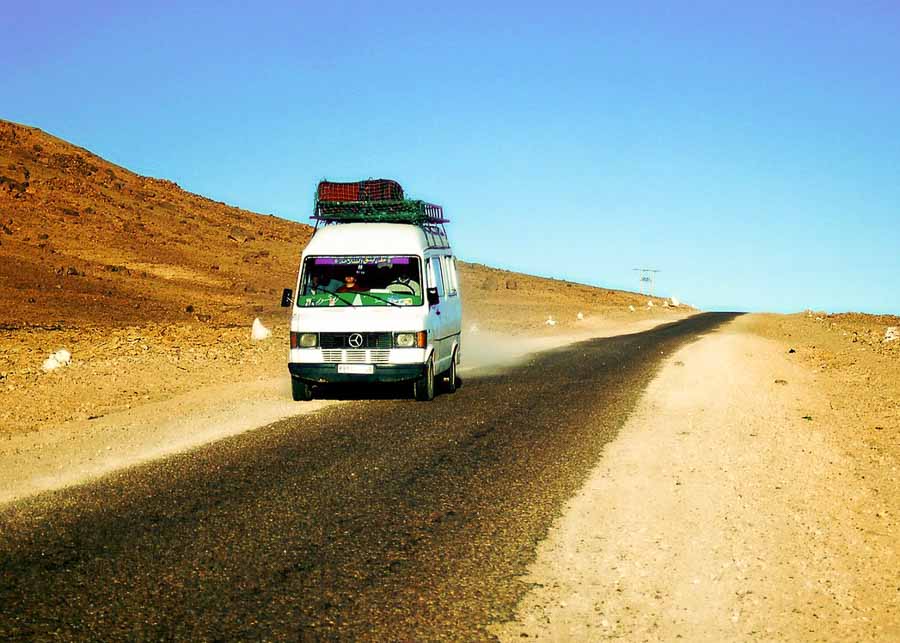 Public Transportation
Getting around in Morocco on public transport is generally easy. There are plenty of buses, collective taxis and trains that link the main cities in the north with the coast and Marrakesh. But although the coverage may be good, you'll need to have some "Moroccan time" at hand, as service disruptions and delays occur quite frequently.
Trains are a good option if you are traveling between the major cities, but buses are a cheaper and more comprehensive alternative if you plan to visit smaller towns.
There are also Grand taxis that cover longer routes between towns, but they don't leave until they are full. Grand taxis are shared cabs that carry up to six passengers — two in the front beside the driver and four in the back. The Grand taxis have no meters, so you should negotiate the cost per person before you head out.
Car Rental
Renting a car also has its own challenges. Road conditions and traffic accidents are a significant hazard in Morocco. The mountain roads through the Rif and Atlas mountains are steep, narrow, and dangerous. Also, street lighting is minimal after dark and people or animals can suddenly appear in the middle of the road.
Parking is a problem as well. And not only in big cities, but also in smaller towns where the historic centers are car-free. In addition to these issues, you need to be aware of the fact that English is not largely spoken in Morocco. That makes asking for direction or trying to read the signs –which in many places are only in Arabic– really difficult. In our experience, Google Maps is not entirely reliable in Morocco.
Hiring a Car with a Private Driver
After months and months of research, we decided that the safest and most convenient way to travel through Morocco is to hire a car with a driver. Although it will certainly be cheaper to use public transportation or rent a car, hiring a private driver doesn't cost as much as you might think. Not to mention the fact that it will give you a better experience and save you a lot of hassle.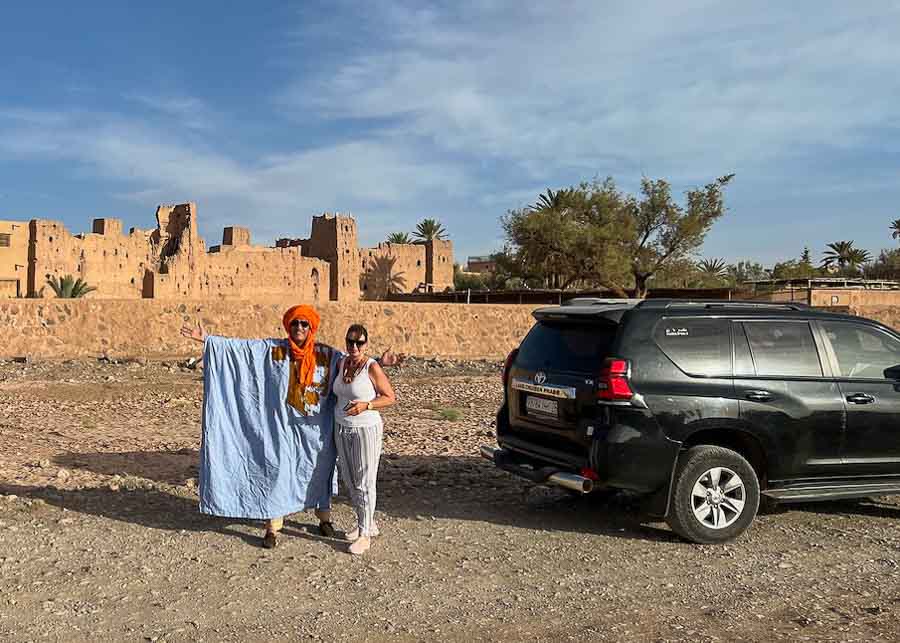 After visiting Morocco for two weeks, I am still convinced that hiring a driver and travel guides in every big city was the best decision we made. Even my husband who doesn't fear the challenges of driving all over the world (including the steep, narrow roads of Sicily), agrees that having a private driver is THE way to travel in Morocco.
There are quite a few companies who offer these services, but knowing which one to choose may be tricky. Always read the company's reviews before deciding. We worked with Morocco Hire Car and were more than pleased with them. They have English fluent drivers, very competitive prices and great service.
Our driver did so more for us than just take us from point A to B. He also took us to many interesting places that we didn't know about, gave us practical information, helped us with our luggage and treated us like his own family.
Is There a Dress Code in Morocco?
Despite being a Muslim country, Morocco is more liberal than other Muslim states. Most Moroccan women don't wear a veil –although they may well wear a headscarf. In big cities women are more emancipated, so you may see young girls wearing short-sleeved tops and knee-length skirts.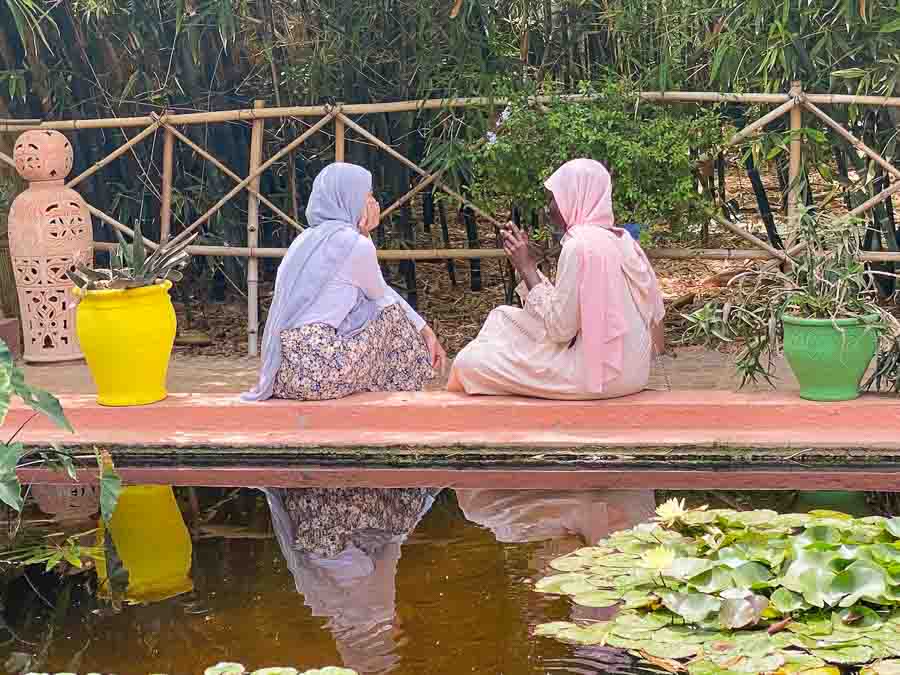 The general rule is to dress conservatively. For Muslims that means covering your legs and shoulders if you are a woman and wearing long pants if you are a man. Tourist women are not expected to cover their head, but they should dress decently when visiting Morocco. That means not wearing above the knee skirts and shorts, see-through clothing, or low cleavage tops if you are a woman.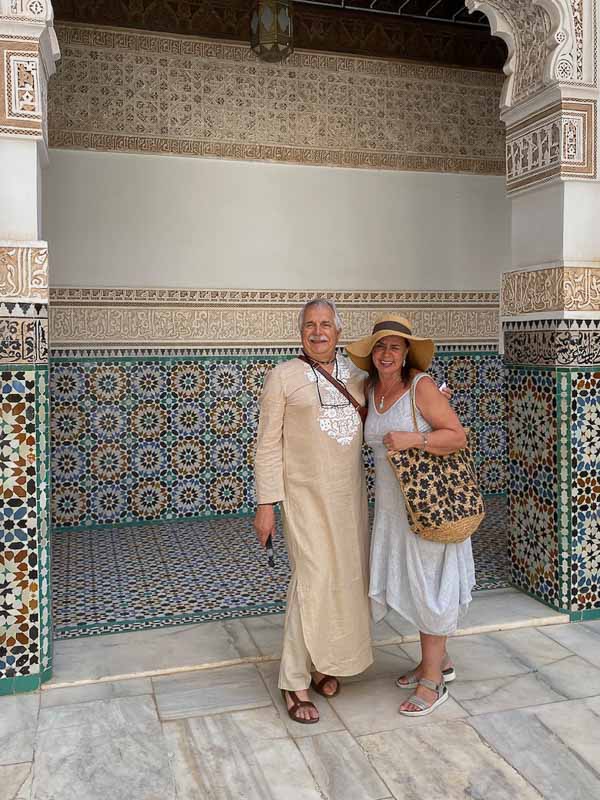 If you are a man, you should wear long pants and a shirt. Nonetheless, when it's hot outside you may see many tourists wearing shorts and sleeveless shirts, like in the U.S. That is particularly common in Marrakesh, which is a more liberal city, but not in smaller towns or in other parts of the country. But if you want to avoid unwanted attention –especially as a woman– you should try to conform to the local norms.
Tipping is Expected in Morocco
Starting with bathroom attendants and continuing with drivers, waiters, tour guides, and riad staff, expect to tip almost everywhere in Morocco and for just about any "service." A kid lets you pet his pet? Tip! You stop to take a photo of some goats on trees ? Tip the herder! The tour guide at the museum? Tip! Bathroom attendant? Definitely tip! The golden rule is to always carry small change with you, or you'll have to face some awkward situations.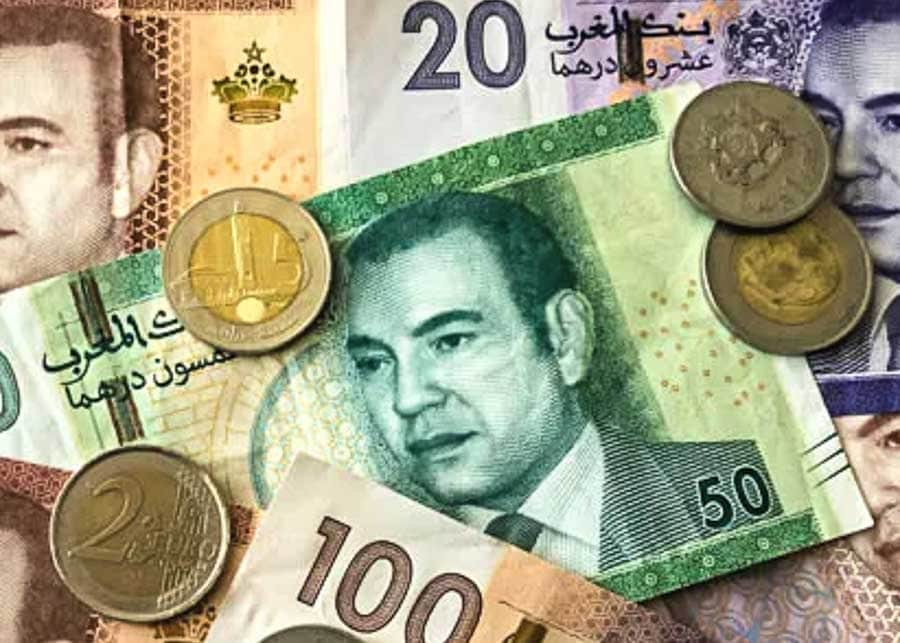 Salaries are low in Morocco and although tipping should be optional and based on experience, it's pretty much expected everywhere. This may not come as a surprise if you are coming from America, where 'tipping jars' are almost everywhere. But if you don't come from a tipping culture, it will annoy you.
Scams and Hassling Are an Issue
Scams, hassling and petty crime are a big problem when visiting Morocco. Especially if you travel alone. Luckily, most of the time we were either with a tour guide or with our driver. But when we were by ourselves we were a sure target. "Are you lost? Where do you want to go? To your hotel? I'll take you. No money. Don't worry!" And if you accept, you won't be able to get them off your back until you pay them what they ask.
If you look disoriented, one guy will point you in the wrong direction and when you are completely lost, another one will come to the "rescue" you and offer "take you to where you need to go."
Simply wandering through the souks would cause the nearby vendors to jump on us and follow us around, inviting us to their stores. We were trying to turn them down politely, but some of them just couldn't get "no" for an answer. We could feel the stares on every turn we took and that made us feel very uneasy.
It's a game of cat and mouse that wears you out very fast. Wandering around by ourselves in the medinas was so stressful, that we had to give it up after a while. That doesn't mean that everyone is out to get you, but having to stay constantly on guard kind of ruins the experience.
Taking Photos is Very Difficult
Despite being a friendly and welcoming people, Moroccans don't like you to take their picture. Actually, let me rephrase that: Moroccans don't like you taking any pictures at all! Period. Whether you are pointing your camera to a stall, an animal, or a building they oppose it just as vehemently: "No photo! No photo!"
Some them will agree to have their picture taken –of course, tipping is implied– but many just don't want tourists taking pictures of anything. I was trying to photograph a piece of furniture in a museum when one of the guards started yelling from across the hall: "No photos here! No photos!"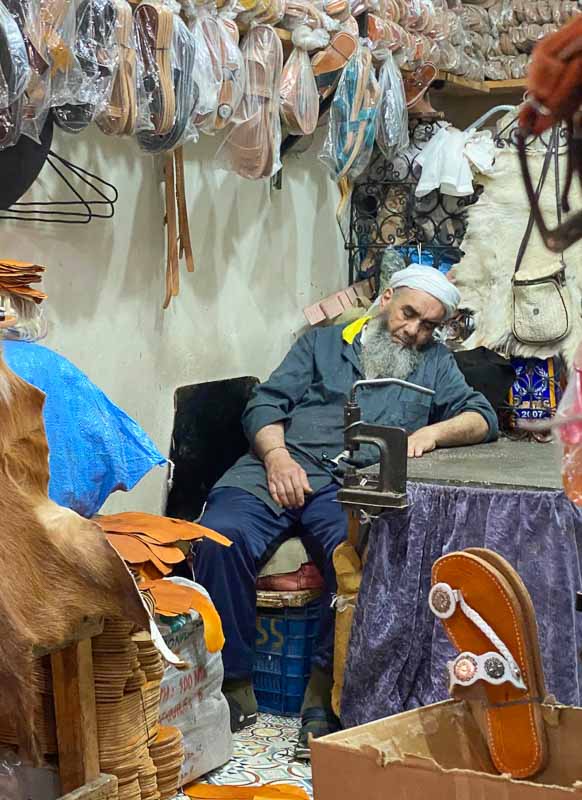 You may argue that this attitude has a lot do with their perception of privacy, but I believe it's more than that. Moroccans see money making opportunities in almost anything, so they try to take advantage of every situation. You may not think it's too big of a deal to tip a few Dirhams here and there, but when you end up paying 3-5 Dirhams (30-50 cents) every time you take a picture, you get fed up after a while.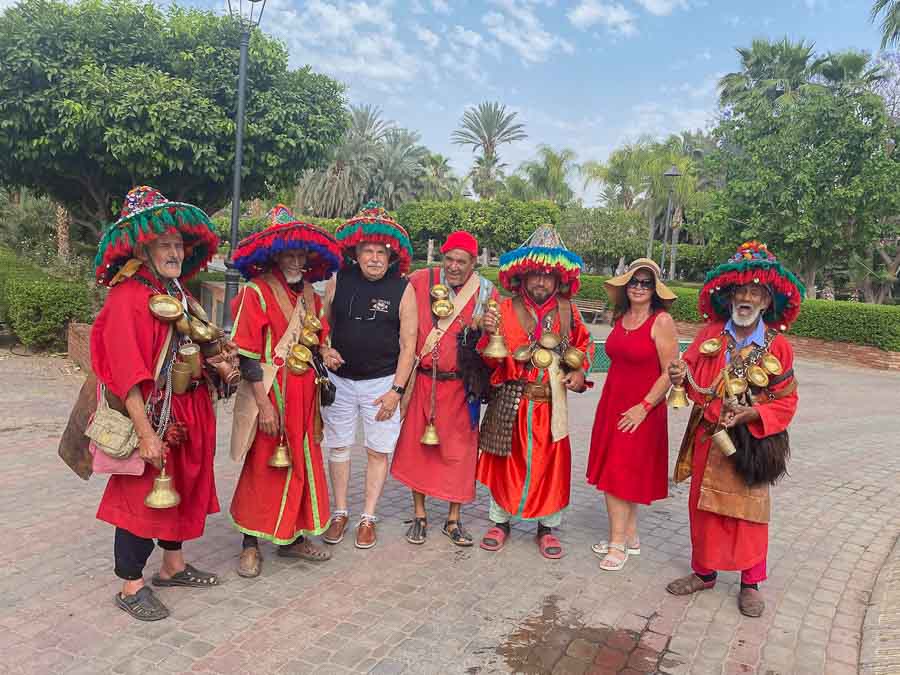 Having to find tricks and reinvent yourself every time you want to take a picture is very annoying. Especially when considering that Morocco relies so heavily on tourism and wants to be promoted as a desirable destination!
As a travel photographer, a trip in which I can't capture the local color, the lives of the people and their customs is a wasted trip. Luckily, in most places we visited we were accompanied by a travel guide and that made things a little easier. Not that we didn't have to pay in many places, but at least not every time the locals demanded.
Drones Are Illegal in Morocco
While we're on the topic of photography you should know that drones are illegal in Morocco. There are signs everywhere in the airport stating that you cannot bring drone into the country. Your bags will pass through a scanner at the airport, so don't even try. They may fine you, confiscate your drone, or even put you in jail!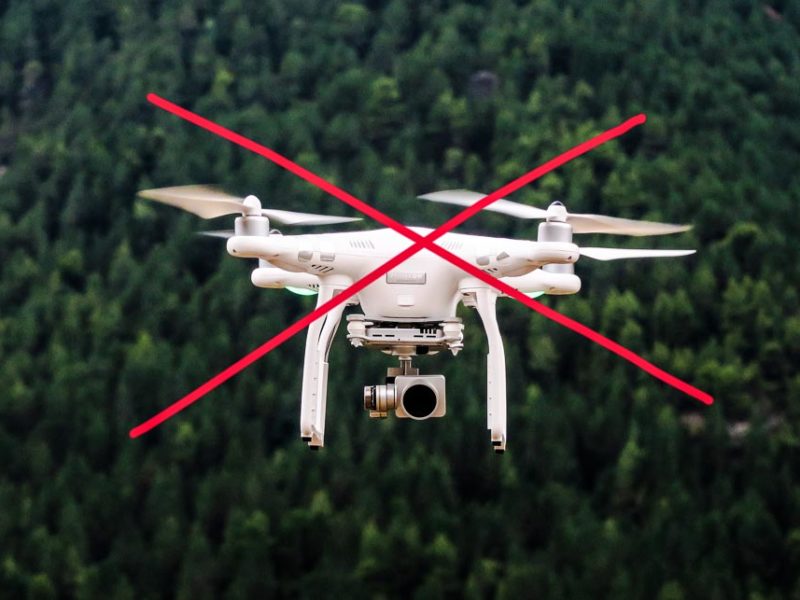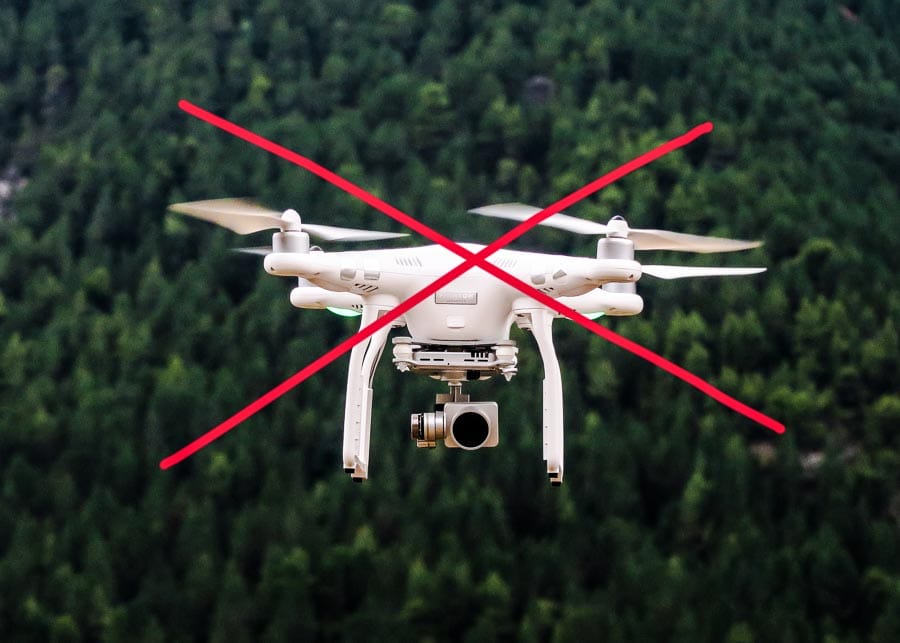 We tried to obtain an UAV permit to use the drone as Media professionals, but found out that even if we have a permit the authorities may confiscate our drone. So forget about taking aerial photos in Morocco!
Should You Stay in Riads or Hotels when Visiting Morocco?
You'll encounter a great deal of new experiences when visiting Morocco: customs, food, culture, and even accommodations will be different from what you know. One thing you'll have to decide when planning your trip is whether to stay in riads or hotels. There is a significant difference between the two, although there are lots of similarities when it comes to amenities and facilities.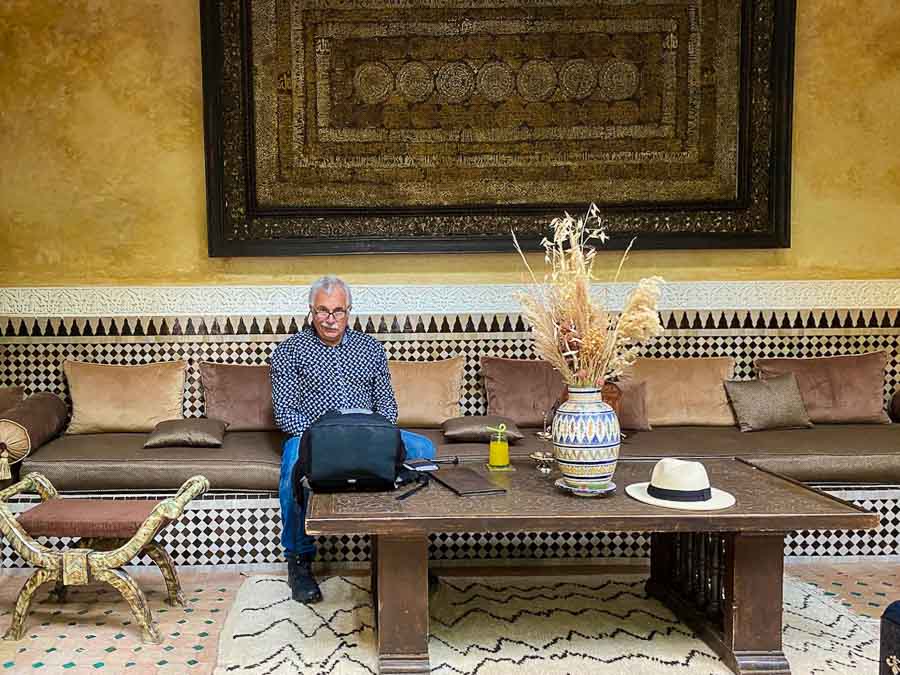 What is a Riad?
Riads are basically the Moroccan version of a guesthouse centered around an open-air courtyard that contains a fountain. Historically, riads are mansions that were once occupied by wealthy families. Today, many of these riads have been remodeled and converted into luxury accommodations.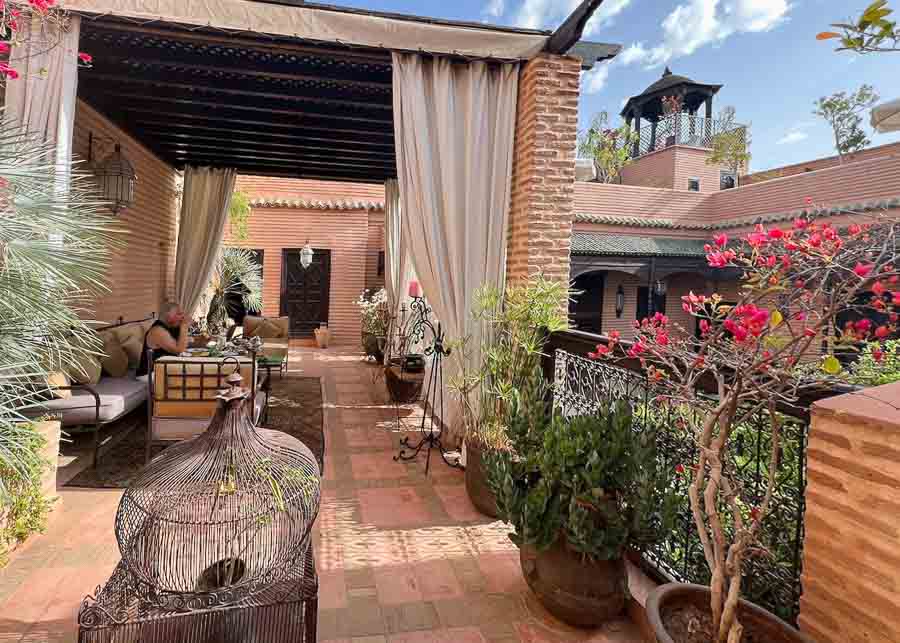 Riads have all the amenities of a modern hotel, but they maintain the typical atmosphere of a Moroccan house. These beautiful buildings often contain some extraordinary examples of Moorish architecture and Moroccan craftsmanship.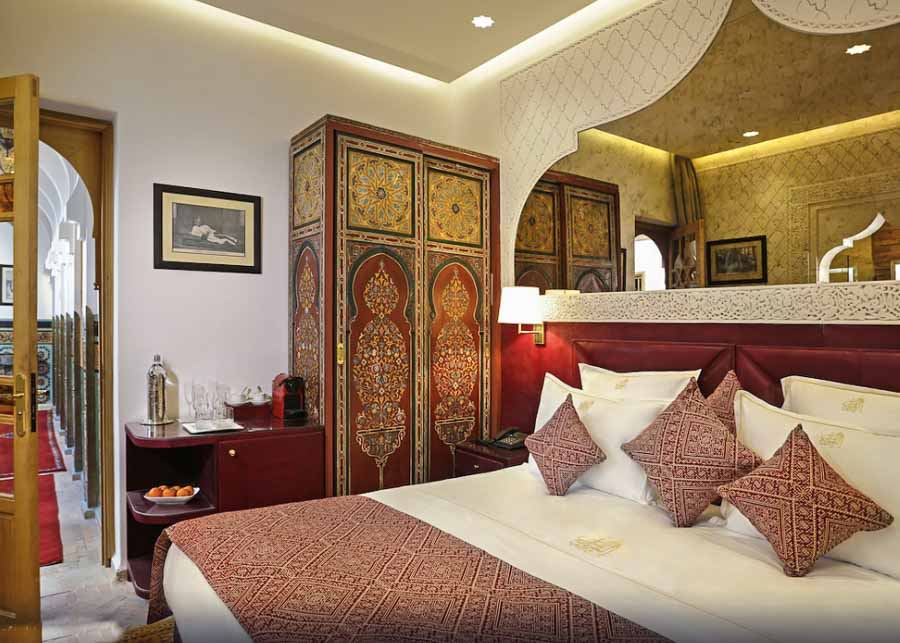 Generally, riads have fewer rooms than hotels and are located within the Medina walls, in narrow alleys. That means they are right where the action is and thus closer to the attractions. But that also means they are harder to access, since the medinas are car-free zones. Also, walking through these narrow, winding alleys after dark may be a little scary.
Hotels, on the other hand, are more accessible because they are generally located outside the old town. They also have more room options and are often held to international standards. So if you don't feel very adventurous and prefer utmost accessibility and big rooms, you should go to a hotel. But if you want to immerse yourself entirely into the Moroccan culture and lifestyle, you should stay in a riad.
Ultimately, your choice will be determined by what's more important for you when traveling: consistency and ease, or cultural experience.
Non-Muslim Can't Enter in Mosques in Morocco
One of the big disappointments for non-Muslims when visiting Morocco is not being able to enter into the mosques. There are many outstanding mosques in Morocco, but unfortunately only those who go in there to pray can access them. The only exception is Hassan II Mosque, in Casablanca, which can be visited by non-Muslims on guided tours, but only at specific times.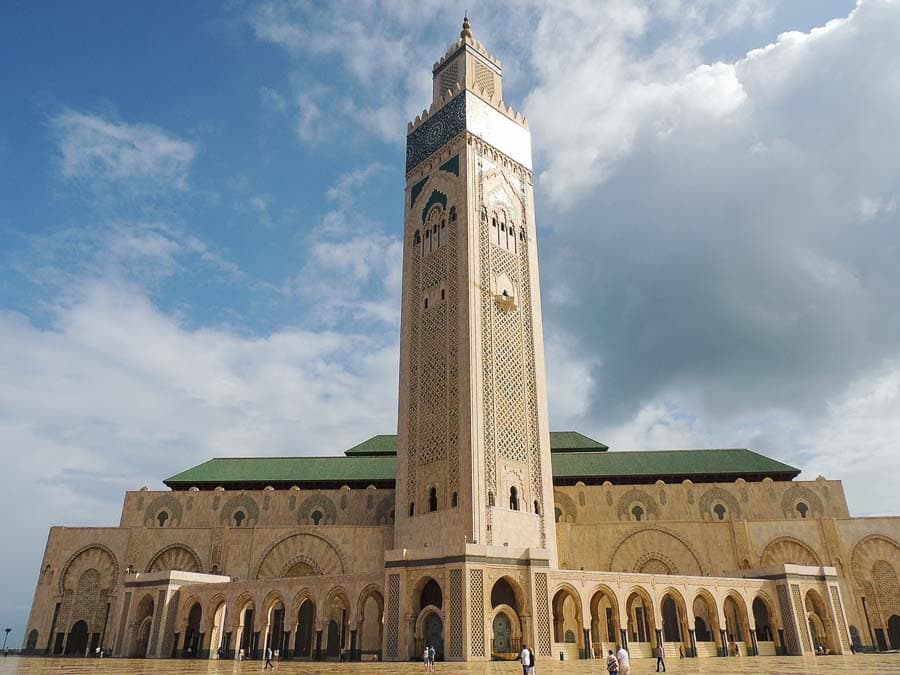 As for the rest of them, you'll have to be content with an occasional glimpse through open doors, or just walking around the courtyard.
Shopping and Haggling
When visiting Morocco you'll be amazed at the wide assortment of handicrafts available in the marketplace. But shopping in Morocco is not going to be your shopping mall experience. If you want to buy something here, you'll have to be prepared to bargain.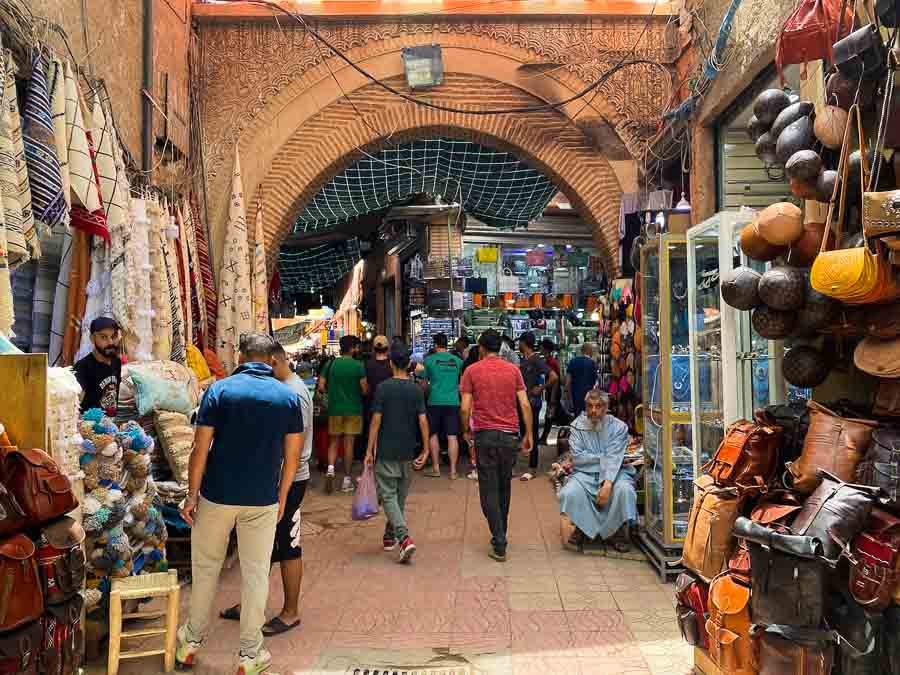 The Western world (except for maybe southern Spain and Italy) doesn't have much of a bargaining culture, but in Morocco bartering is an old tradition. You need to be aware that merchants inflate the prices many fold in order to leave room for haggling.
Unfortunately, for most westerners having to negotiate a price can be very stressful. The process is very similar to that of buying a car or a house here, in the States. There are a few common sense rules that apply:

1. Know the market value of the objects.
2. Don't show enthusiasm for the item you want.
3. Decide how much you want to pay for it and wait for an offer.
4. If the merchant doesn't accept your counter-offer, wait for another offer or walk away.
Unless you agree on the price, you don't have to buy anything. But if the merchant accepts your offer, then you have an obligation to buy. If you are not planning to buy anything, don't engage in a conversation with the merchant.
They will pay you lots of compliments and may even offer you some of their famous mint tea to lure you into their shop. If you accept, they will believe you are looking to buy and it will be very hard to back out. Try to avoid the chat with a polite "no, thank you." Never underestimate the merchant: they are smarter and think faster than you when it comes to negotiating a price.
Morocco is mostly a cash-based society, so you should always expect to pay in cash. The country's currency is the Dirham, but euros and US dollars are accepted as well in most places.
Alcohol is Not Easy to Find in Morocco
Being a Muslim country, it's more difficult to find alcohol in Morocco than it is for instance in Europe, or in other parts of the world. While you can buy alcohol in larger supermarkets and some bars, drinking doesn't have a very good image in Morocco and most locals see alcohol as a Western drug. Even so, according to a recent study, Moroccans are drinking more now than they did some years ago.
As a general rule, drinking alcohol in public is against the law and it could get you into trouble with the police. Therefore, it's a good idea to be discrete when you drink and avoid walking around if you had too much alcohol.
Marijuana and Hashish
Growing, selling, purchasing or using drugs is illegal in the Kingdom of Morocco. But but despite this fact, the country is the world's biggest cannabis exporter. Most of the crops grow around the Rif Mountains, under the complicit watch of the local police, who turns a blind eye to it.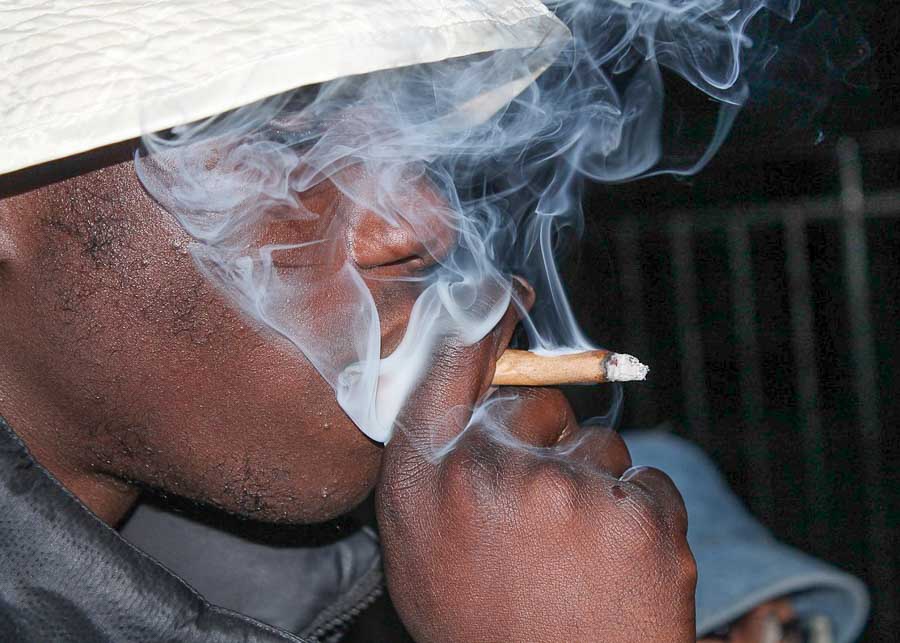 As a result, it's not unusual to see people smoking hashish in pipes everywhere. As a tourist, you may be asked more than a few if you'd like to purchase some hashish. Smoking kif (marijuana) or hashish is commonplace in Morocco. Men usually roll it up in a joint mixed with tobacco. But buying it has its risks, as often police informers act as dealers, so you may get in trouble.
Safety TiPS
Morocco is overall a very safe country to visit. There are almost no violent crimes against travelers reported here. Moroccans are kind, warm and tolerant of other cultures, providing their beliefs are respected as well. They are known for their hospitality and warmth towards visitors, as they all aware of the fact that the tourism industry is a major economic source of income to most families directly or indirectly.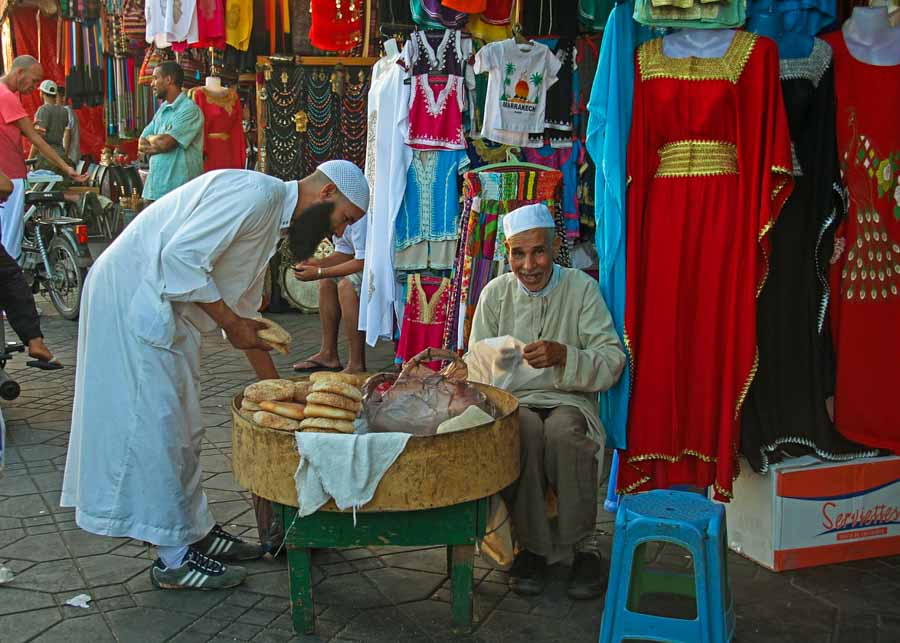 That being said, you should always exercise common sense when walking around the Medina streets. Especially after dark. Don't display expensive jewelry or large amounts of money and be aware of your whereabouts.
Also hide money, credit cards, and your passport into deep inner pocket, or in a pouch under your clothes. I believe that pick pocketing is the most common crime here, and both men and women can be victims.
Things You Shouldn't Do When Visiting Morocco
There are a few things that you should definitely avoid when visiting Morocco.
•Talk about the King, religion, or politics. It is recommended to avoid these 3 topics in your conversations with locals or other tourists in Morocco.
• Public displays of affection. Very obvious gestures of affection are considered offensive in Morocco, so you should avoid kissing in public or other displays of love while there.
• Wander through back alleys. There is a maze of narrow lanes and winding alleys in every old town in Morocco. They may be charming at first sight, but they are also dangerous. Venturing too deep into this maze can make you an easy victim for con artists and robbers. Stay in places where you can see other tourists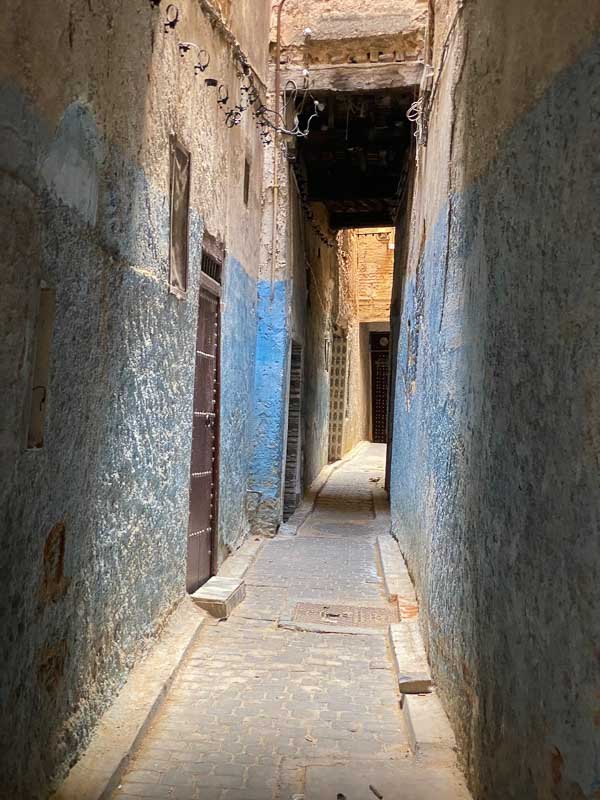 • Feel compelled to buy. If you plan to hire a tour guide to show you around when you travel in Morocco, you'll often be dragged into shops under the pretext of showing you unusually beautiful crafts, or to observe a certain manufacturing process.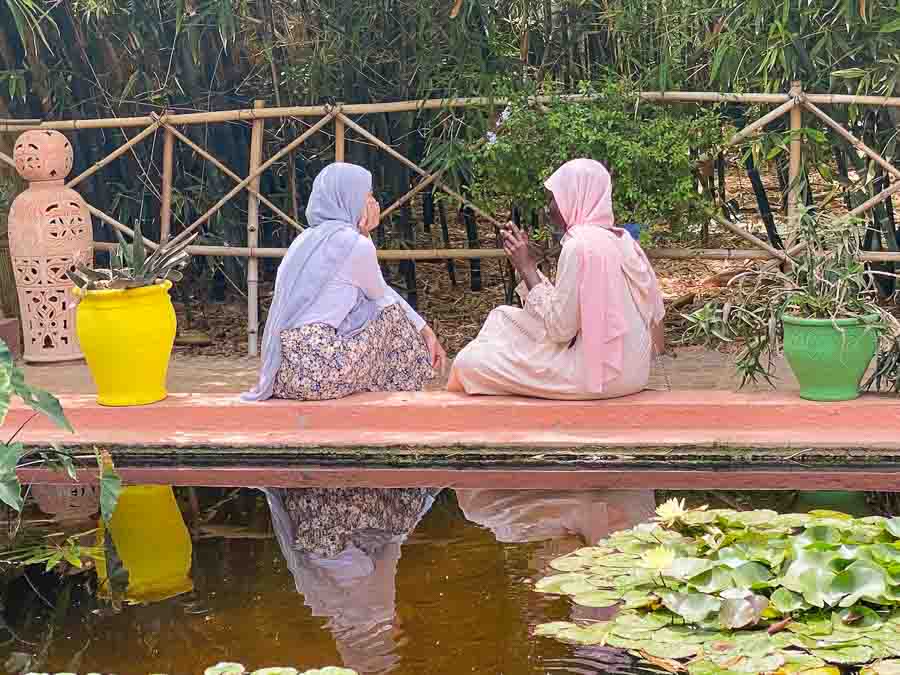 The guide will reassure you that he brought you there "just to see, not to buy." But in fact, they will get a commission if you buy anything. Although it's easy to see through this trick, you may feel pressured to buy at least something to please the guide or the store owner, but you shouldn't.
READ NEXT: Visiting Chefchaouen, Morocco's Blue City
A Final Word
Morocco is full of welcoming, generous and hospitable people who will be glad to share their historic sites, vibrant souks, and delicious cuisine with you. Therefore, one of the biggest mistakes you can make is avoid visiting this country for fear you may not be safe or welcome there. If you travel with an open mind and a willing heart, you'll have a wonderful time in Morocco. I promise you!
If you found this information helpful, please pin this to help other travelers discover Morocco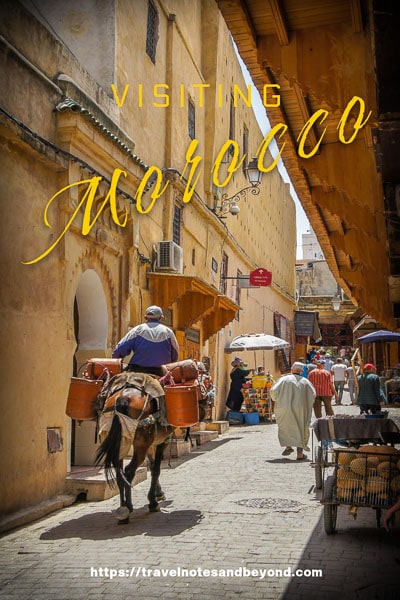 INTERESTED IN A TRIP TO MOROCCO? YOU MAY ALSO LIKE THESE: