Visiting Sicily by car is a good decision, but not one to be taken lightly. I am a huge advocate for self-drive vacations and after spending 10 days on this unusually beautiful island I am convinced that a road trip through Sicily is the best way to explore the island.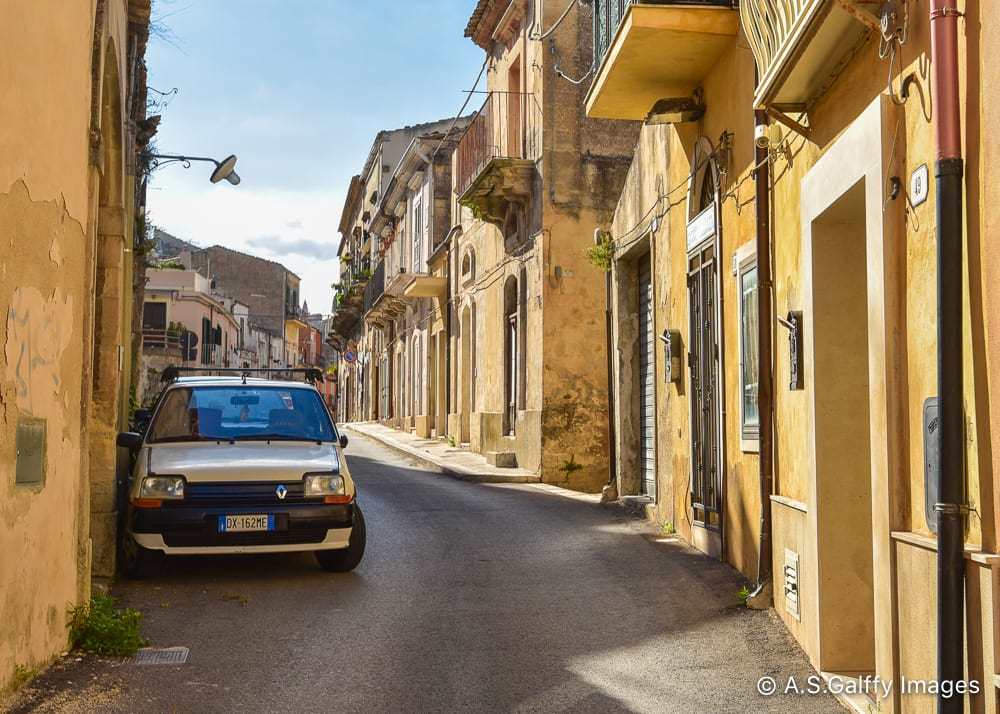 However, driving in Sicily is a complicated affair that requires special driving skills and nerves of steel! In this post I'm going to share with you our Sicily road trip experience and also give you some tips for driving in Sicily.
Is Driving in Sicily a Good Idea?
If you think Sicily can be visited in just a few short days, you would be very wrong. The island is a whole lot more difficult to navigate than I imagined it would be. Distances between destinations may not seem very big, but getting from one point to another will take a lot longer because there are actually very few highways in Sicily.
Most of the time you will be driving on two-lane roads and in very heavy traffic. Planning to see too much and overscheduling your days would only lead to disappointment and frustration.
Driving in Sicily is a complicated affair. It requires special driving skills and nerves of steel!
One thing to keep in mind is that driving in big cities like Palermo, or Catania is worse than anywhere else in Sicily. But the good news is that you won't need a car in either of these cities. Driving may be a little more relaxed or a nightmare in Sicily, depending on the area and the condition of the roads.
For instance, going from Palermo to Agrigento to visit the Valley of the Temples we didn't encounter any particular difficulties. For the most part we traveled on the highway. However, when driving to Taormina, or Siracusa, or Ragusa, we had to battle a lot of traffic, on narrow, steep roads with sharp curves.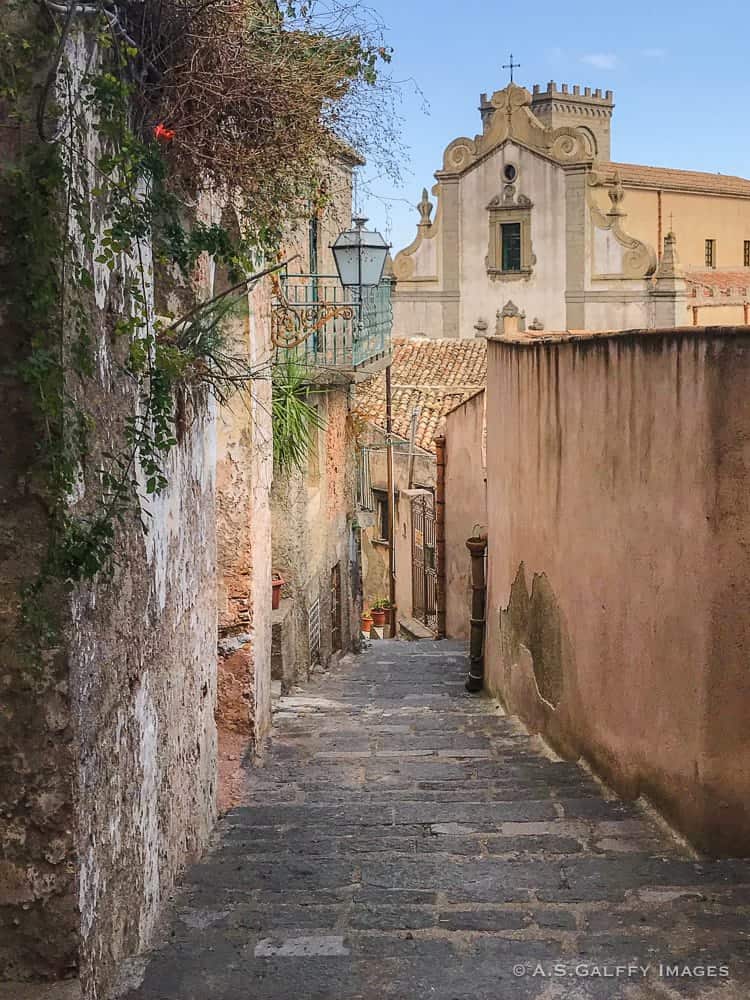 How to Prepare for Driving in Sicily
If you plan on visiting Sicily by car, you'll need to think of all the road trip essentials. You'll need to decide who's going to be the driver and who's going to be the navigator. There's no way one single person can do both.
In our case the decision was easy. I'm not a good driver, so I navigate and my husband drives. That doesn't necessarily mean that I am a good navigator, but between the two jobs I can do less harm with the latter, hahaha!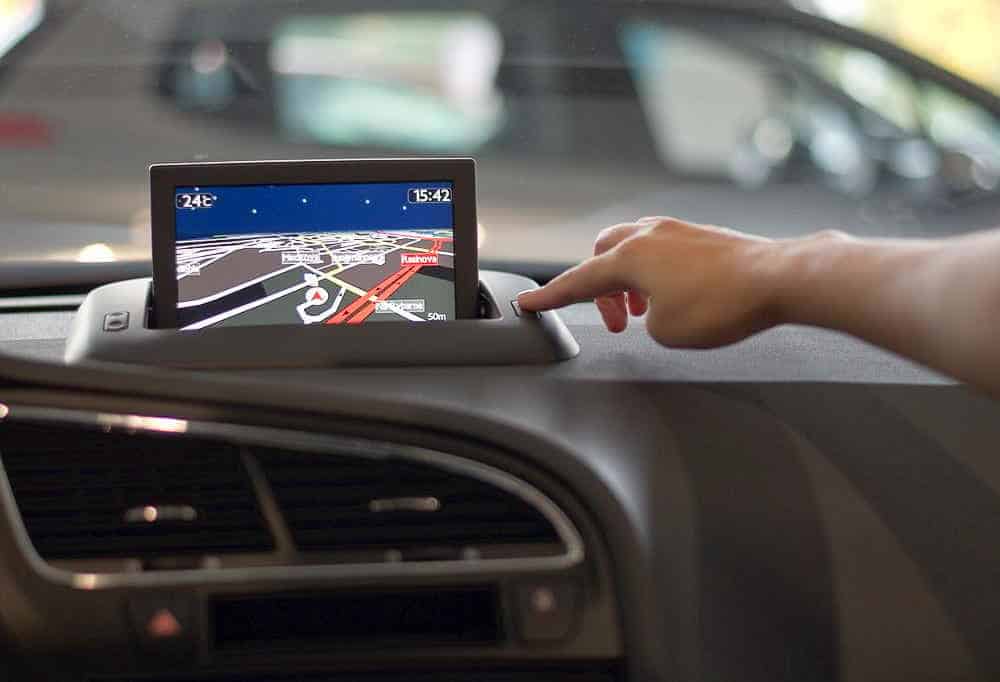 Renting a Car in Sicily
The cheapest place to rent your car is at the airport. If you fly to Sicily you'll probably arrive either at Palermo or Catania airport and since we landed in Palermo, we rented our car at Palermo airport. There are a few things to consider when renting a car in Sicily:
• Size should be your number one priority, so rent the smallest possible car. The last thing you'll need when navigating Sicily's notoriously narrow streets is a big car!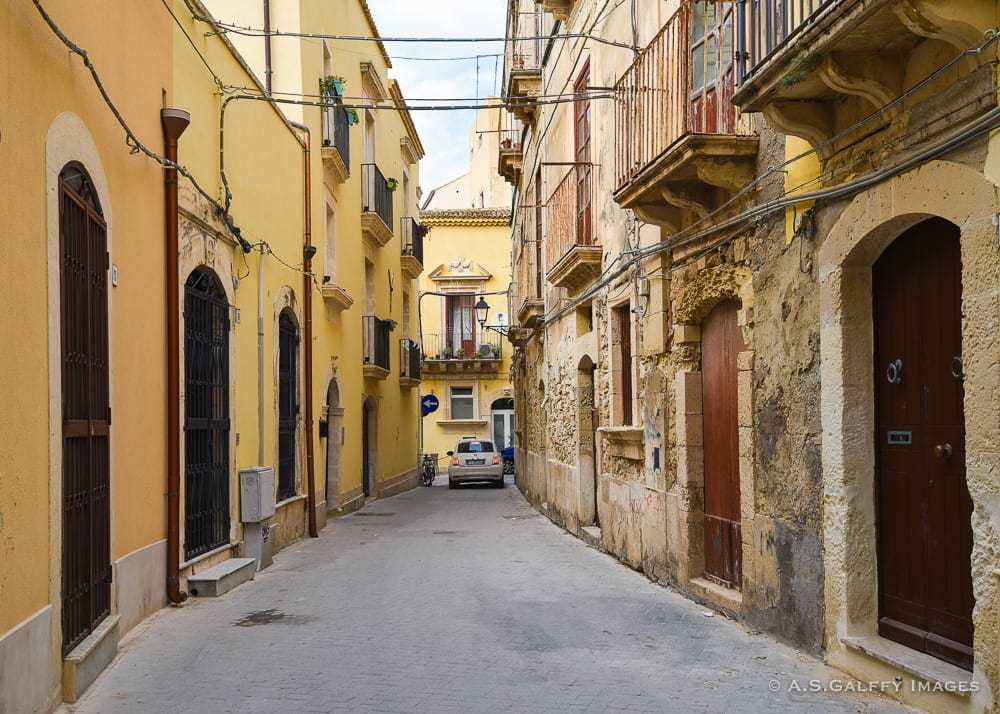 • I would also recommend renting an automatic car, unless you are really accustomed to the clutch and the stick shift. Roads in Sicily are not only narrow, but also twisty and steep. Getting stuck on a hill with a manual transmission car is no fun at all.
• Book ahead of time to avoid last minute higher fees. Without a reservation, prices will be way higher.
• Make sure the rental time listed on the contract is the actual time when you get the car keys, not the time when you arrived at the counter. It took the clerk longer than 40 minutes to complete the paperwork, but he listed on the contract the time when we arrived at his desk. When we returned the car they charged us an extra day "for being late." In reality, we arrived at the exact same time when we checked out the car (leave alone that any car rental company technically should give you one hour grace period for the returns).
• Say no to any comprehensive insurance policies. Yes, you need one for your peace of mind, but you do not need the one the car insurance company is offering! We had already purchased comprehensive insurance through Auto Europe when we rented our car online, but Hertz was trying to convince us we need to buy theirs as well.
Roads in Sicily
Roads in Sicily are varied and challenging! They range from medieval alleyways to the most treacherously curvy mountain roads you have ever seen. If an alley is wide enough to fit a car, Sicilians will drive on it!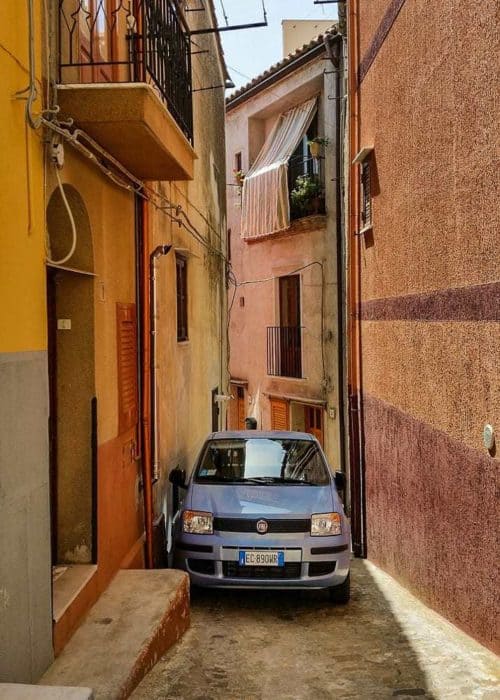 Most major cities in Sicily are linked by the autostrada. In the northern part of the island the autostrada has 3 lanes, but as you make your way south past Mount Etna the three lanes shrink to two. Finally, the two lanes become a single poorly-marked lane that winds along the southern coastline, with overgrown plants spilling into the highway.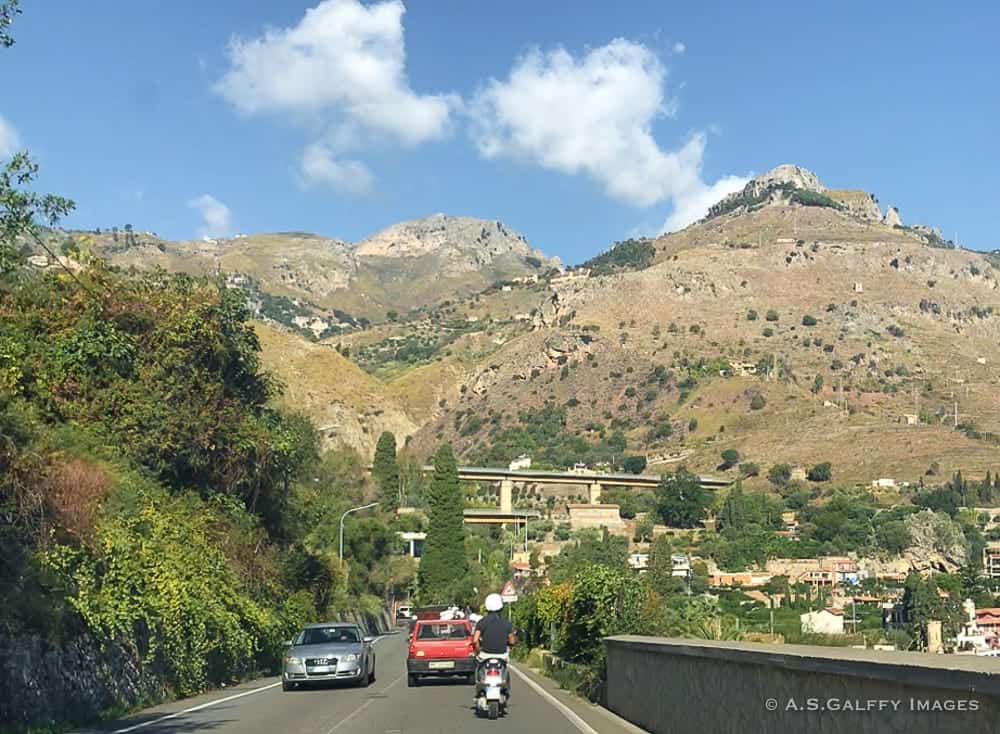 There are two toll road tolls in Sicily (autostradas): A18 and A20. You pick up a ticket at the first toll booth then pay for it at the next booth. Some toll booths are staffed by cashiers who can make change for you, while others are automated and accept exact change only. It's a good idea to keep some spare change handy before starting on the road.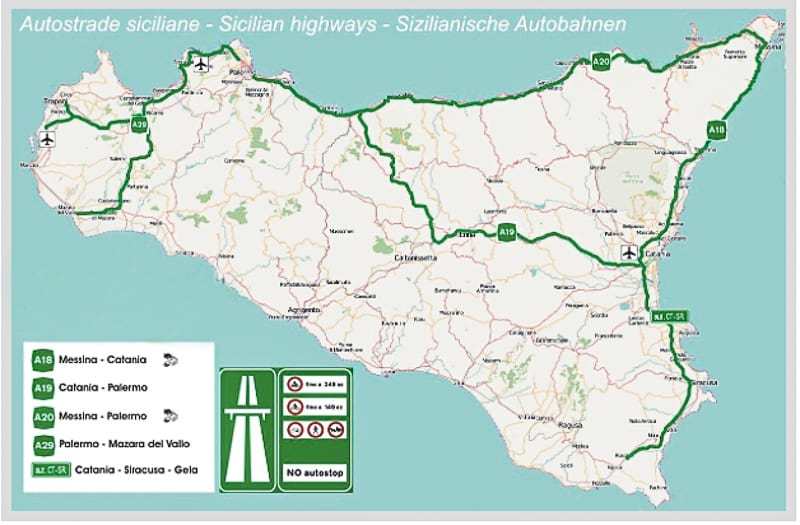 Road holes are a real hazard in Sicily. There are holes literally everywhere and most roads are in a very poor condition.
Motorcycles are the final road hazard to be aware of in Sicily. They pass you on both sides at a nauseating speed, crossing in front of you and sometimes even touching your rearview mirrors. They seem like a swarm of angry wasps attacking from all directions!
Tips for Driving in Sicily
Driving in Sicily is fairly difficult and frustrating. It's definitely not for the faint of heart! Think heavy traffic, narrow and poorly maintained roads, crazy drivers, lack of parking, and bad street signage. But if you drove through Europe before (especially through Italy), you may not find Sicily way too different. There are several things to keep in mind when seeing Sicily by car:
like in most cities in Italy, drivers in Sicily tend to be fast and aggressive; don't assume that they will stop for you, even if you have the right of way
road signs are not very easy to read or intuitive; it helps to look at the map before you hit the road
pay particular attention to blind corners and narrow roads (and there are plenty of those!)
cars engaged in the roundabout should always have the right of way
Sicily has the craziest hairpin bends that I have ever seen. Watch for the oncoming busses that will cross over your side of the road to make the turn
if possible, avoid driving in big cities (especially during the rush hour)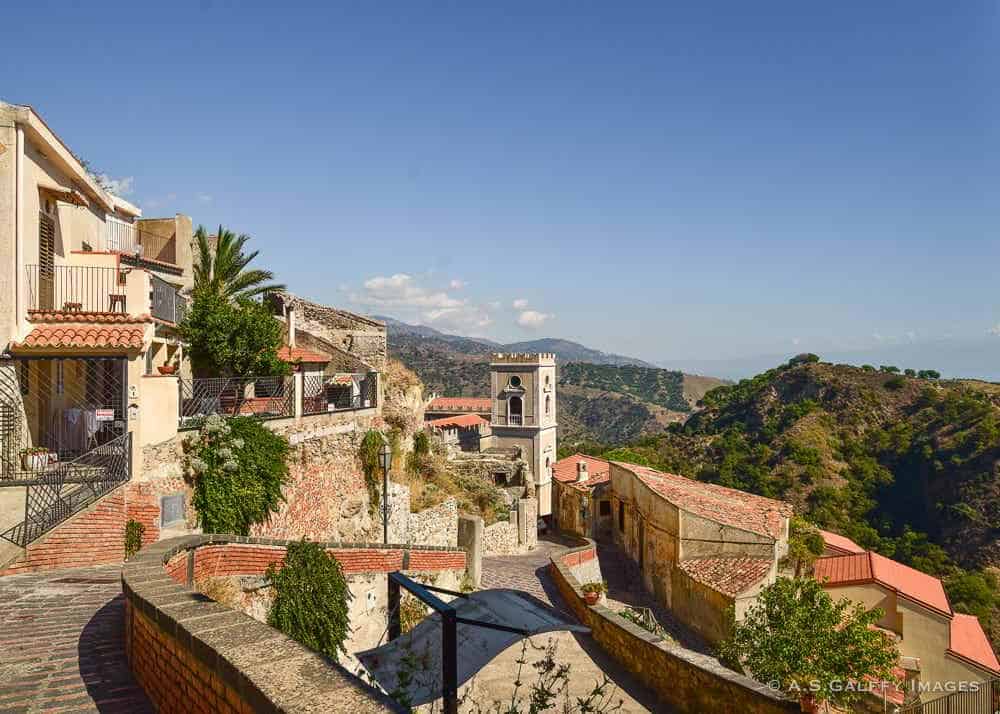 Street Signs in Sicily
Orange streets are ZTL zones (you can't drive there)
Green streets are ZSC zones (you can drive but you can park only in designated spots)
Purple streets are pedestrian only
White streets have a drivable corridor through the center
Where to Park Your Car in Sicily
Parking your car in Sicily is not as simple as finding a spot. If you see a place where you think you may leave your car, first look to see if there are any white, yellow, or blue lines painted on the ground.
White is for residents only; yellow is for loading/unloading; blue means that you can park there, but it doesn't mean that you can park for free. You have to look for a parking meter (parcometro). If you see one around, you are in luck. If you don't, you'll have to go find a tobacco shop that sells parking tickets.
After buying the ticket (for whatever amount of time you decide) you'll have to return to the car and display it on the board.
Parking varies from town to town, but as a general rule you don't park in the narrow streets of the historic centers. These are mostly reserved for the local vehicles (parking by permit only.)
If you want to avoid this hassle however, you should try to locate a paid parking garage and leave your car there. You can find parking garages relatively close to city centers. It's worth taking a few extra steps than paying a steep fine.
Car Crime in Sicily
One of the problems when taking a road trip in Sicily is having your car broken into. Car crime is pretty high in Sicily, so make sure you don't leave any valuables in the car. If you absolutely have to, hide your valuables the best you can and park your car in a public, visible place.
My husband had to leave his drone in the car once when he wasn't allowed into The Valley of The Temples with it. So we drove away and acted like we were leaving. We stopped further down the road and hid the drone under the car seat, then returned to the parking lot. However, I think we took a big chance by doing that, so don't do it!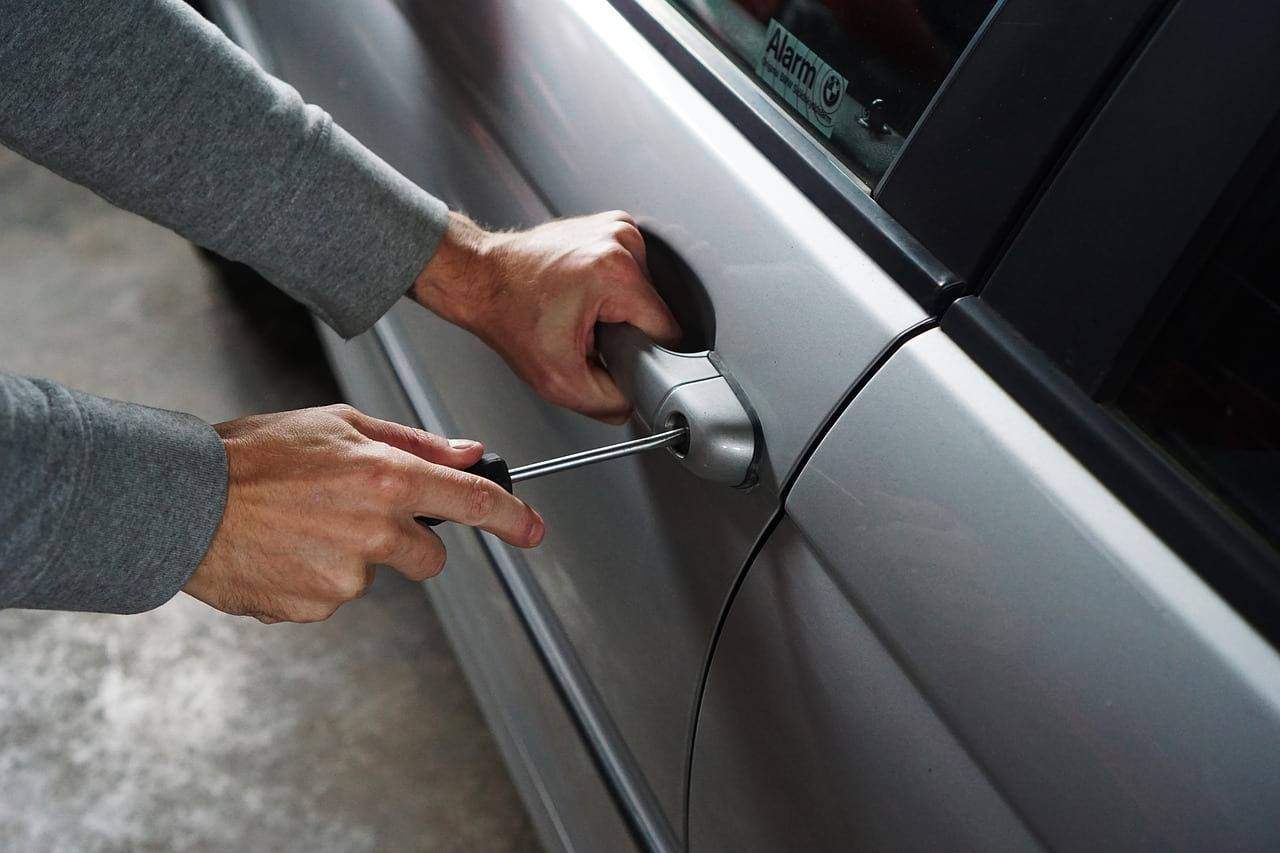 The Bottom Line
I hope my tales of traffic jams and treacherously curvy mountain roads haven't ruined your taste for seeing Sicily by car. Although challenging, Sicily's country roads can be incredibly rewarding, taking you through some truly gorgeous scenery. Rugged, dry and rocky in the interior, green, lush and dotted with tiny fishing villages on the island's coastline. So, should you drive in Sicily? Absolutely! If you are a confident driver you'll manage all right.
Planning a trip to Sicily? You may also like:
10 Amazing Towns in Sicily That Will Blow Your Mind Away
12 Unmissable Things to Do in Palermo
The Ultimate Guide for Visiting the Valley of the Temples
Fun Things to Do in Taormina