Best Areas to Stay in Rome – Neighborhoods Guide fo First Time Visitors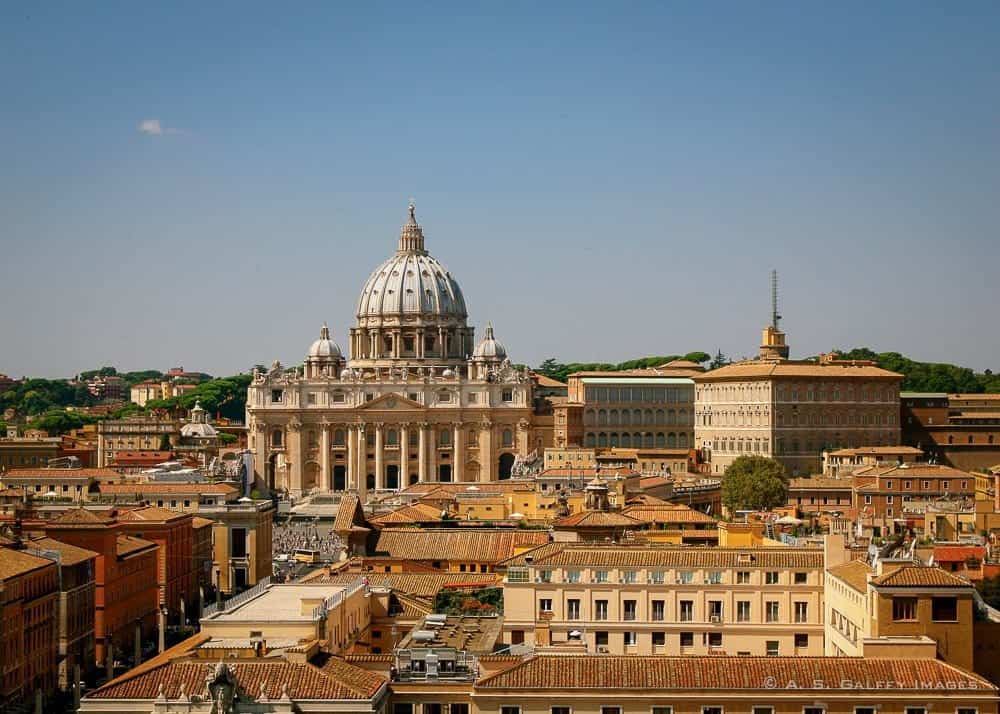 Getting ready for your first trip to Italy and still wondering where to stay in Rome? Finding the best place to stay in Rome can be an overwhelming task. I've spent a lot of time in the Eternal City before moving to the States. I know firsthand how difficult it is to decide where to stay in Rome. Especially when you come here for the first time. Rome has many beautiful neighborhoods, but people's interests, preferences, and budgets are quite different. In this article I'm going to break down the best areas to stay in Rome in order to help you decide which one is the best for you.
Guide to Rome Neighborhoods
Centro Storico (Historic Center)
Location, location, location! One of the best places to stay in Rome is the historic center (Il Centro Storico) – the area around the Pantheon, Campo Fiori and Piazza Navona. Centro Storico is everything you ever dreamed about Rome: ancient ruins, baroque architecture, old churches, charming squares and winding medieval streets. This is where you'll find the most beautiful squares and fountains and you'll be surrounded by incredible sights. Staying here will insure that you are within walking distance from most of Rome's attractions. Hotels in this area tend to be small (boutique style) and very expensive. But if you want to be within a few minutes walk to most of Rome's major attractions, you can't beat this location.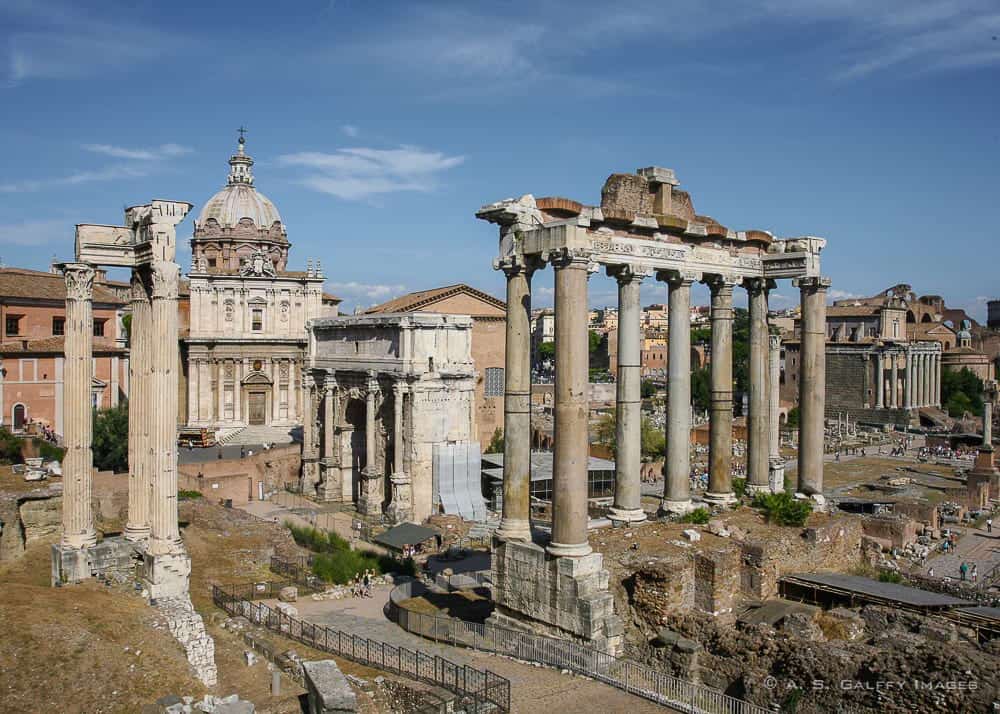 Where to Stay in Centro Storico
Here are some excellent hotels in Centro Storico, Rome, to can choose from.
Trastevere
Trastevere is one of my favorite places to stay in Rome. A lovely medieval neighborhood with great restaurants, beautiful baroque architecture, narrow cobbled streets, and charming piazzas. If you are looking for a quieter area not far from the historic center, then Trastevere is the right place for you. From here you can easily visit the Coliseum, the Pantheon, the Trevi Fountain, Piazza Navona, the Forums, and other attractions in the historic center. However, if you plan to see all the tourist attractions in Rome, you will need to use public transportation. Hotels in Trastevere are a little more affordable than in the historic center.
Where to Stay in Trastevere
Here is a list of hotels in Trastevere you can choose from. Or you can book an apartment on VRBO – Vacation Rentals By Owner website.
Monti
Monti would probably be my second choice for staying in Rome. This tiny area that spreads between Piazza Venezia and the Colosseum was once the red-light district of ancient Rome. Today, Monti is packed with traditional trattorias, chic boutiques and lots of bars and hip cafés where the locals hang out. Monti is not as touristy as Trastevere and Centro Storico, although it's just a stone's throw from Colosseum and the Roman Forum. The area has good access to public transportation. In terms of accommodations, there are a number of nice boutique hotels in the area, apartments and bed-and-breakfasts in the area.


Where to Stay in Monti
Here is a list of great hotels in Monti you can choose from.
Termini
Termini Station is the main transportation hub in the City Center and Rome's main train station. This is where the airport express train and bus arrive, and the two metro lines intersect. Also, here is where all hop-on-hop-off sightseeing buses stop. The immediate surrounding of the Termini Station are a maze of hectic streets with cheap shops and food markets. As you move away from the station, you'll find hotels and restaurants on almost every street and for every budget. This area is probably the best location to stay in Rome if you want to be close to all public transportation. However in terms of sites, Termini isn't blessed with much and is not particularly charming. You won't find the same atmosphere as in the Historic Center, or in Trastevere.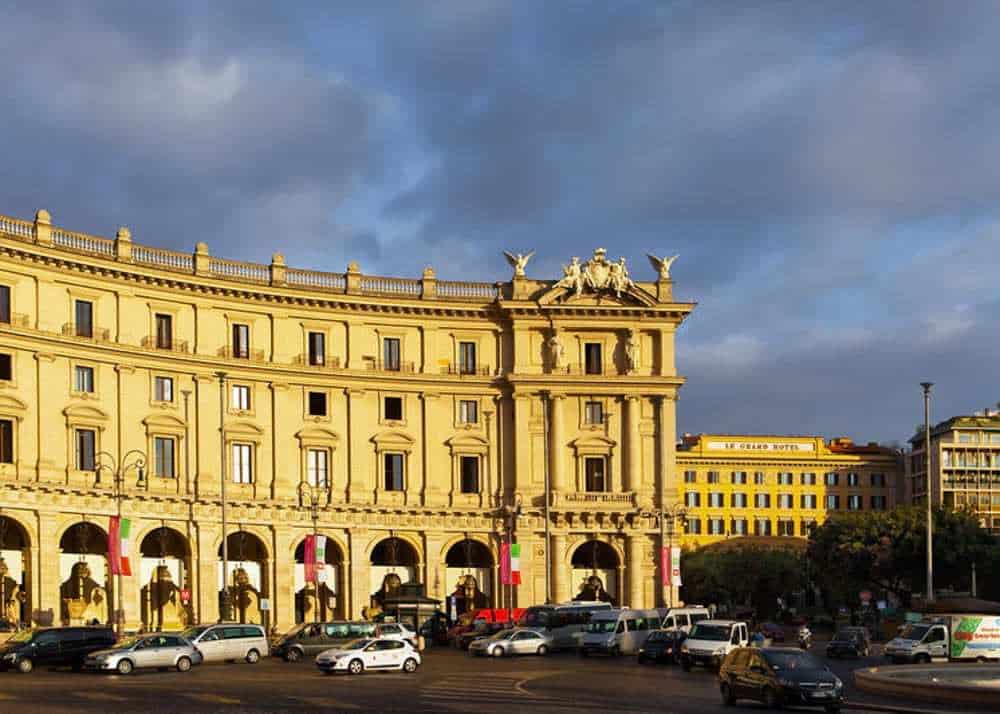 The two biggest attractions to see here are the Basilica of Santa Maria Maggiore and the Diocletian's Baths. Because of the number of hotels in the immediate vicinity, room rates are very competitive. Although major crime is very unlikely, petty crime (particularly pickpockets) is more frequent in this area. Termini is a good location to stay in Rome for budget travelers and for people who want mobility.
Where to Stay around Termini Station
Here are some hotels around the Termini Station area to choose from.
So what is the best area to stay in Rome?
I've covered some of the best neighborhoods to stay in Rome for first time visitors. I hope the information I provided will make it easier for you to decide what's the best area for you. Don't get intimidated by the popularity of this city. With some careful planning you can find a pretty good deals in Rome, so if you are traveling on a budget, I recommend you check out this post about the best budget hotels in Rome. Another good place to check for hotel deals is on HotelsCombined, a World's Leading Hotel Comparison Website.
Rome is one the world's most fascinating cities. Regardless of where you choose to stay, you'll have an amazing time here. Because there is just so much to see and do in Rome, you should plan on spending at least 4-5 days here.
Pin this for later: