In My Own Footsteps: Rome Then and Now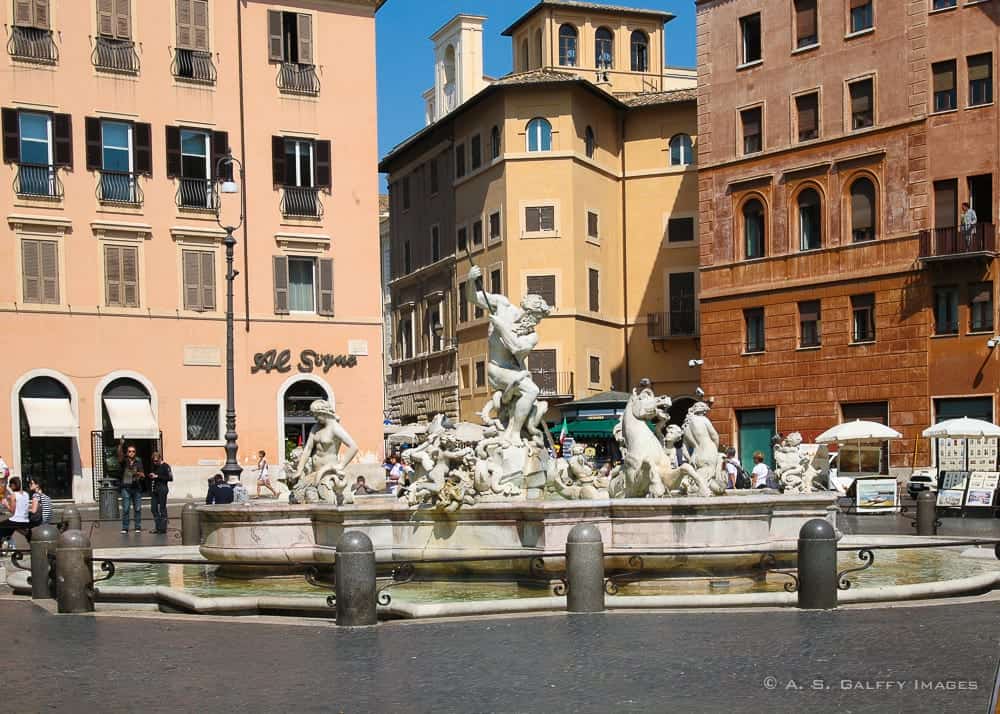 Have you ever returned to a place that you visited a long, long time ago? For me this place was Rome. My first time in the Eternal City was in 1988. That's almost decades ago. Rome was the first place we landed after immigrating from Romania. It was my first glimpse of the free world. A magic city. In my mind, Rome was without a doubt the most beautiful place on Earth.
Time passed and many things happened in my life. I traveled to many places, but somehow never returned to Rome. Until last year, when I told my husband that I would like to go back. And so we went. I knew I wasn't going to see the city through the same eyes. Yet, I was curious how I'd feel about it after all this time.

Rome Then
We were on our way to California when we first stopped in Rome. Newly immigrated from a communist country, with no money in our pocket and a 3-year old in toe. All we owned was in two suitcases. But there were no happier people on earth than us! We were finally free. And Rome, ah Rome! Rome looked like Paradise. The vibrancy of the streets, the historic sites, the opulence of the stores, it all seemed like a dream. I could never forget those days when I seemed to be walking on clouds.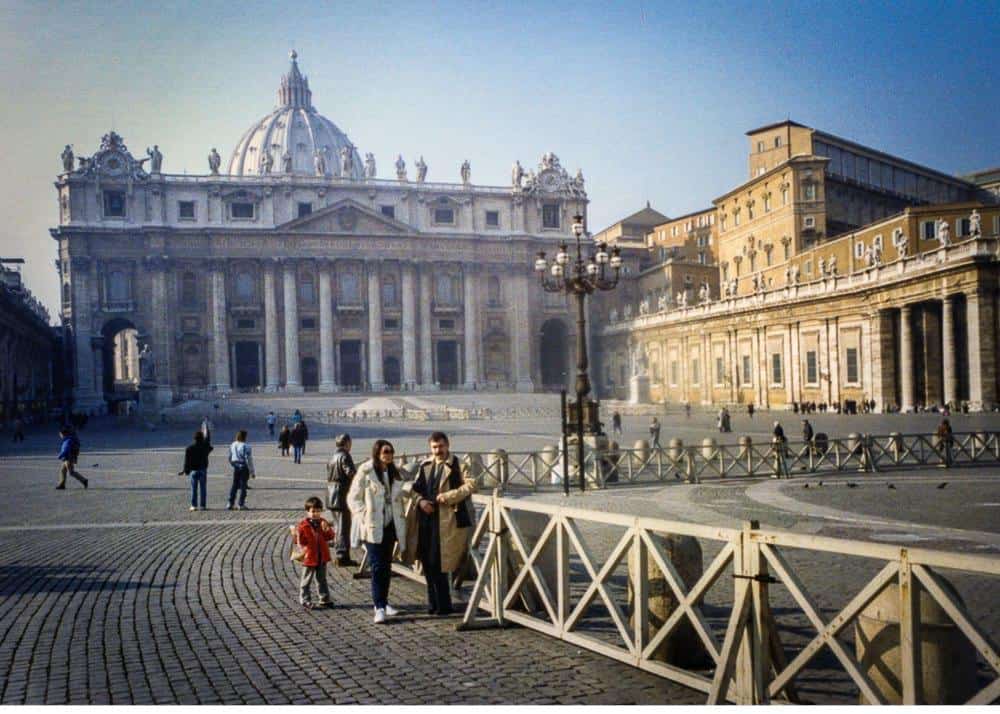 Rome Now
I am now a seasoned traveler. I spent the last twenty eight years roaming the world obsessively, trying to make up for the years of deprivation we suffered in Romania. I've seen so many beautiful cities that it would be really difficult to make up my mind which one I like best. I still love Rome. It has the same vibrancy and charm, but it's not the same city I discovered three decades ago. It looks crowded and touristy. I remember St.Peter's Square being almost empty. Now it's swarming with people. It's almost impossible to take a picture.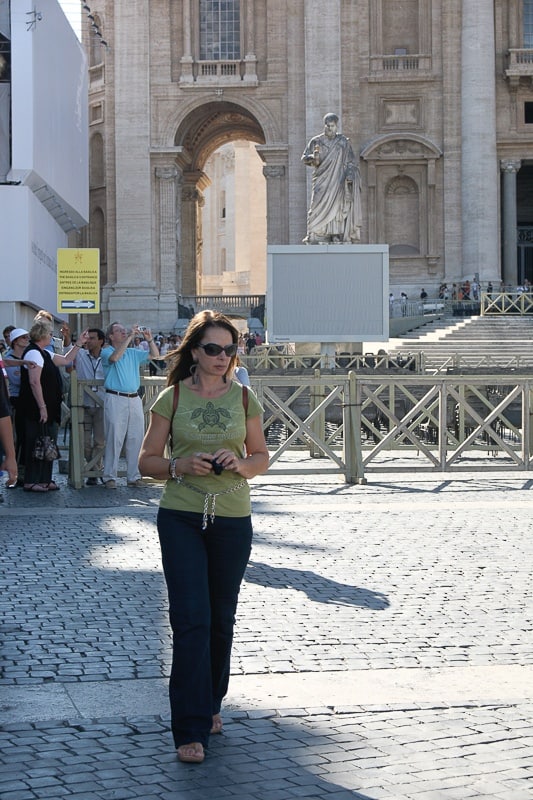 How I Felt Then
I remember wandering the streets of Rome in awe of the beauty that surrounded me. There was history and art everywhere I turned. I just couldn't get enough of the ruins, the museums and the monuments. I loved the fountains of Rome. They looked so romantic. I could have walked for hours and hours without even thinking that I am tired. But for having to drag our 3-year-old, I would have roamed the streets till dawn.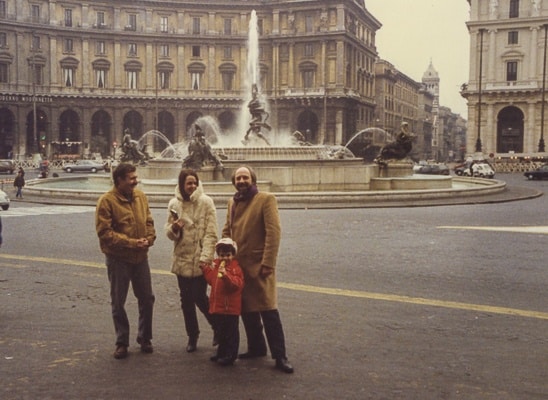 How I Feel Now
I am still in awe with Rome's great history. I still love to roam the streets, browse the stores, try the restaurants. But walking till dawn is no longer my desire. Now, after a few hours of walking, I have to stop and patch my blisters. I'm still excited to visit the museums, spend time in front of the Fontana Di Trevi, or climb the Spanish Steps. But they don't excite me as they did before.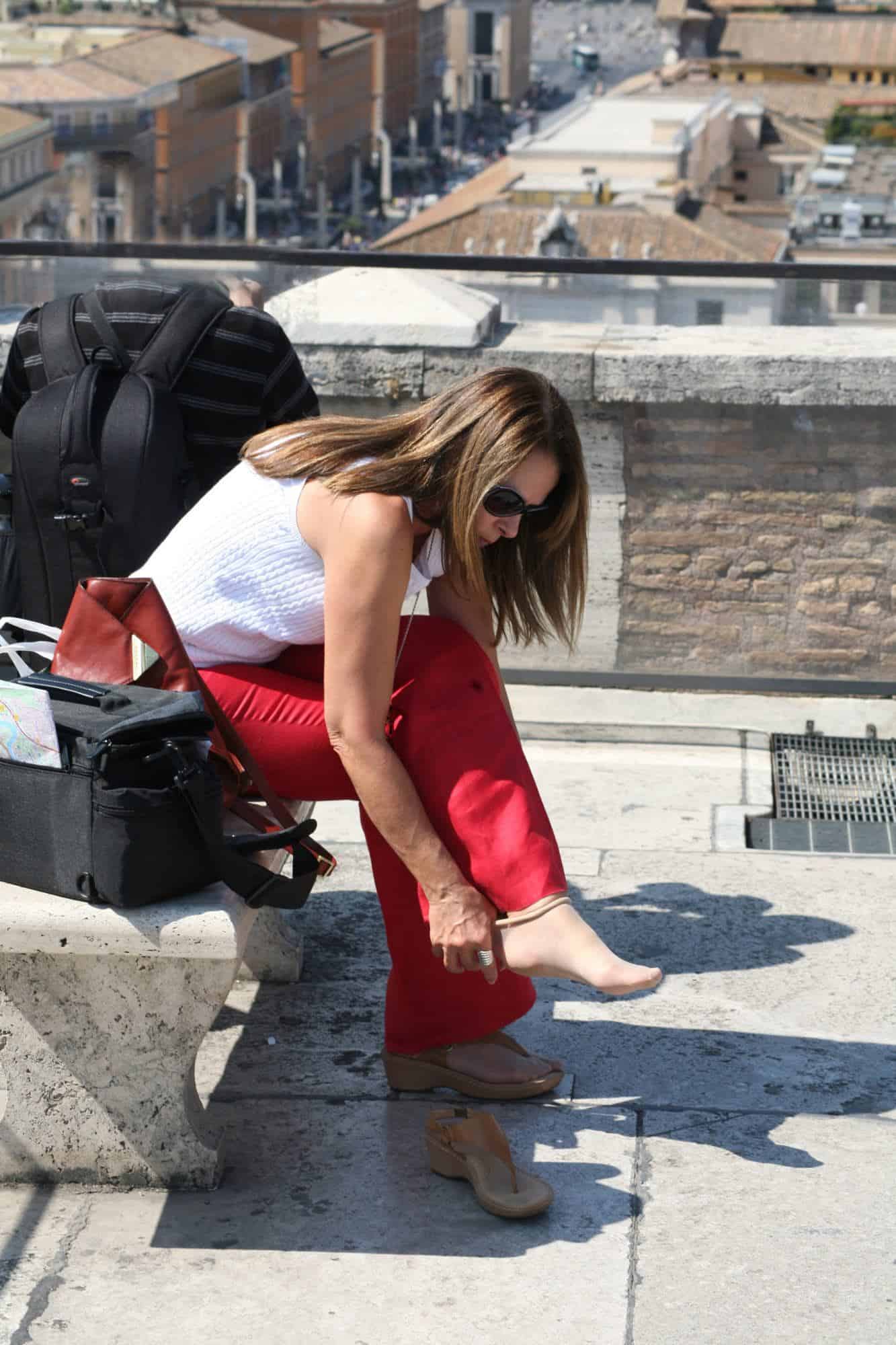 Food in Rome Then
Food was the last thing on my mind when I first visited Rome. My growling stomach would have to remind me that it's time to grab a bite. Expensive restaurants and good wine were not an option. But street food was excellent and skipping a meal wasn't a problem. I would have rather spent the little that I had on a pair of shoes, than on a sandwich.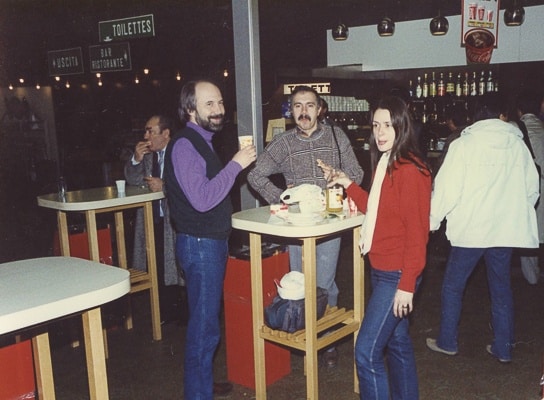 Food in Rome Now
Now food is more often on my mind than I would like it to be. I no longer enjoy walking from monument to monument and from museum to museum on an empty stomach. Shopping for shoes and clothes no longer thrills me. But a good steak with porcini mushrooms does. Now, taking time to enjoy a good glass of wine is more important than running to seeing another museum.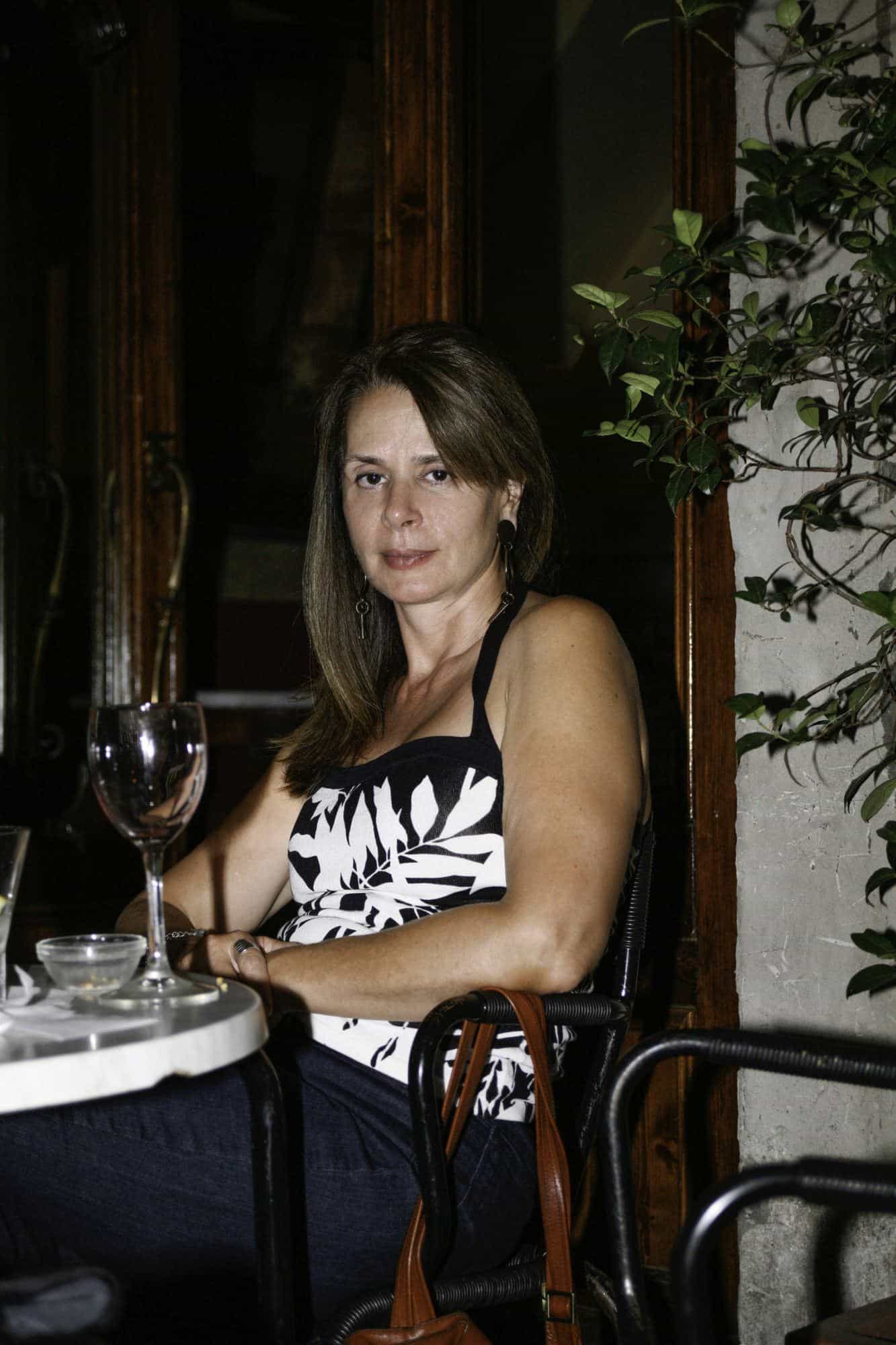 Rome In Retrospect
I love Rome, but didn't return to it for the monuments, or the architecture, or the museums. I went in search of that emotion I felt twenty eight years ago when, for the first time in my life, I was walking the streets of the free world. I was hoping to find the Rome I once knew. To feel its magic once again. But it wasn't there. And no matter how hard I tried, I wasn't able to recreate that moment. The Rome I found was a very different city from the one I once knew.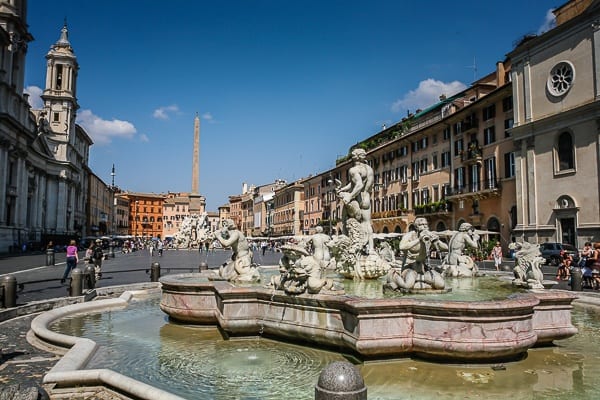 Did you ever go back to a place and saw it from a totally different perspective?