To many people, Jordan seems like a far-away place, imbued with legend and mystery, but difficult to visit. Truth is that planning a trip to Jordan requires a lot of preparation which involves not only making your itinerary, but also informing yourself about the culture and local customs. In this post I'll give you some useful information travel tips for traveling to Jordan.




Travel Tips for Jordan
Jordan is a relatively young state (1946) in the desert of the northern Arabian Peninsula. The country occupies an ancient land whose rich history that goes back to biblical times and bears the traces of many civilizations.
Jordan surprised me in every way, although I've read many tips about traveling there. For one thing, I didn't expect to find an 'eco' hotel in Jordan (Feynan Ecolodge). But what I found most amazing was the varied climate and landscape that I encountered in this small country.
But my surprises didn't stop there, so here are some useful things that you should know before traveling to Jordan.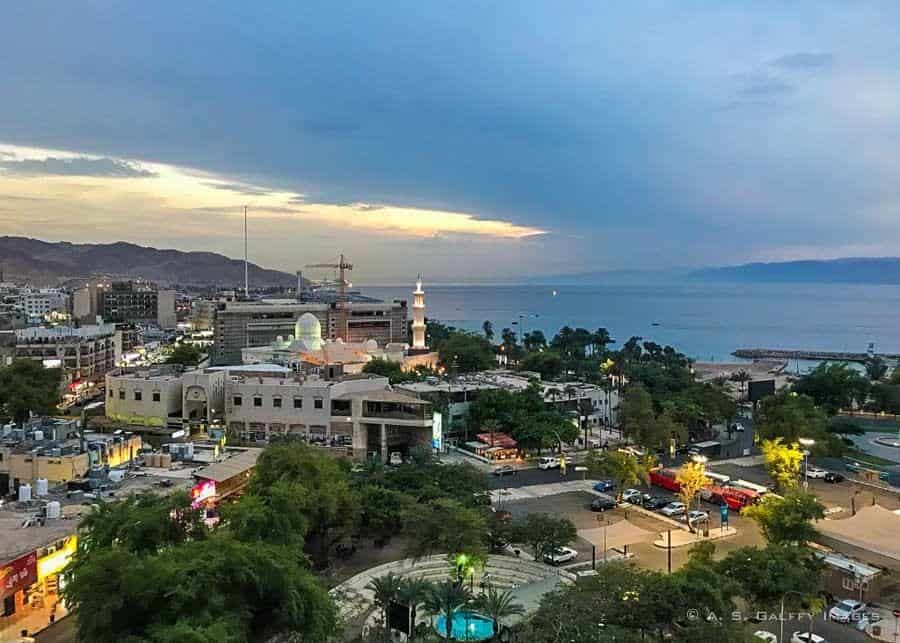 If you plan to visit Israel as well while you are in Jordan, you may be interested in reading my travel tips for traveling to Israel .
1. Jordan is a liberal country, but…
The first thing that you may notice is that Jordan is actually a very open minded country. It is perhaps the most politically liberal of all the countries in the Arab world.
Their constitution provides freedom of speech and freedom of the press. Nonetheless, you'll end up spending 3 years in prison if you speak against the king, offend the government officials, or other people's religious beliefs!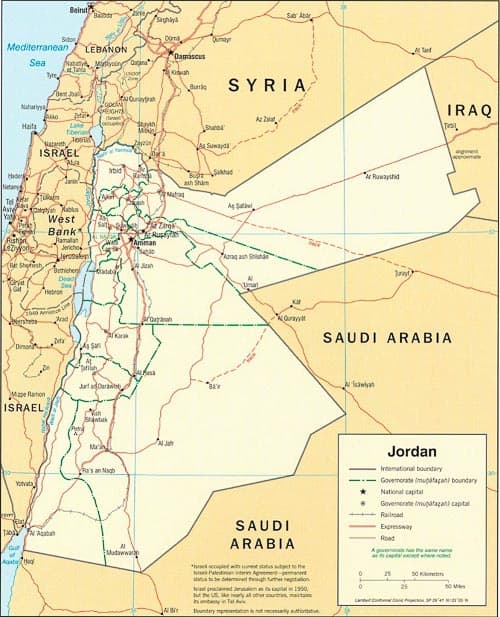 Not surprisingly, whenever you'll get into a conversation with a Jordanian, you'll hear only praises and good things about their government and especially about their king.
2. Jordan is safe and tourist-friendly
Most people believe that traveling to Jordan is a not such a great idea and there is a reason for that. We constantly hear of the dangers in the Middle East. But although tensions and conflicts in this area are very real, not all countries in the Middle East present a risk for travelers. Such is the case of Jordan, which suffers guilt by association. But when you actually travel to Jordan you realize it's a pretty safe and hospitable country.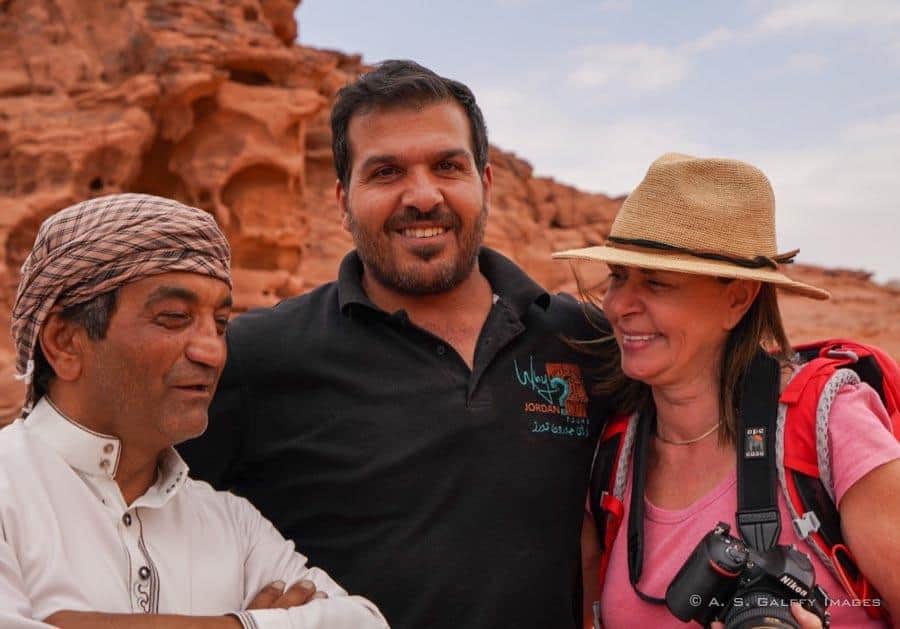 Everywhere we traveled in Jordan, we encountered friendly people, knowledgeable guides, and well-trained hotel employees. After spending 5 days among Jordanians, we left touched by the generosity and kindness of these people.
3. Jordan is a refugee haven
There is a large population of refugees in Jordan. In addition to Palestinians, the country also hosts forced migrants from Iraq, Lebanon and Syria, the majority of which are unemployed.
The Jordanian government takes good care of its citizens (including refugees), offering free and high quality education and healthcare. There are practically no beggars or homeless people in Jordan.
4. Entering Jordan requires a visa
No matter where you come from, you will need a visa to enter Jordan. You can obtain a visa at the border, or you can get one ahead of time at the Jordanian embassy in your country of residence. However, getting The Jordanian visa from an embassy is more expensive.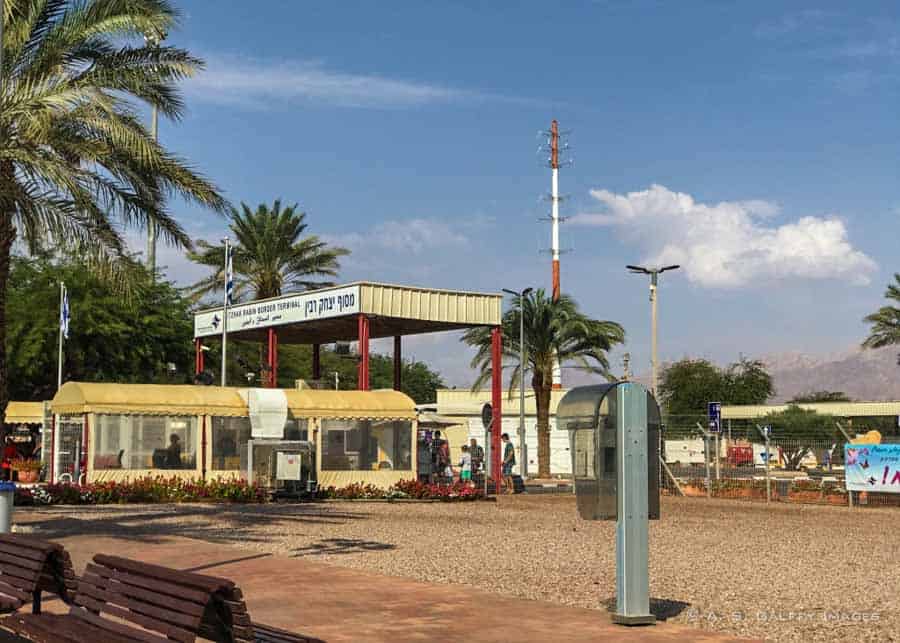 One important thing to know is that Jordanians are willing to wave your visa fee if you spend at least 2 nights in Jordan. But that's going to happen only at the border, so it's better to arrive without a visa and prove you'll spend at least two nights in Jordan.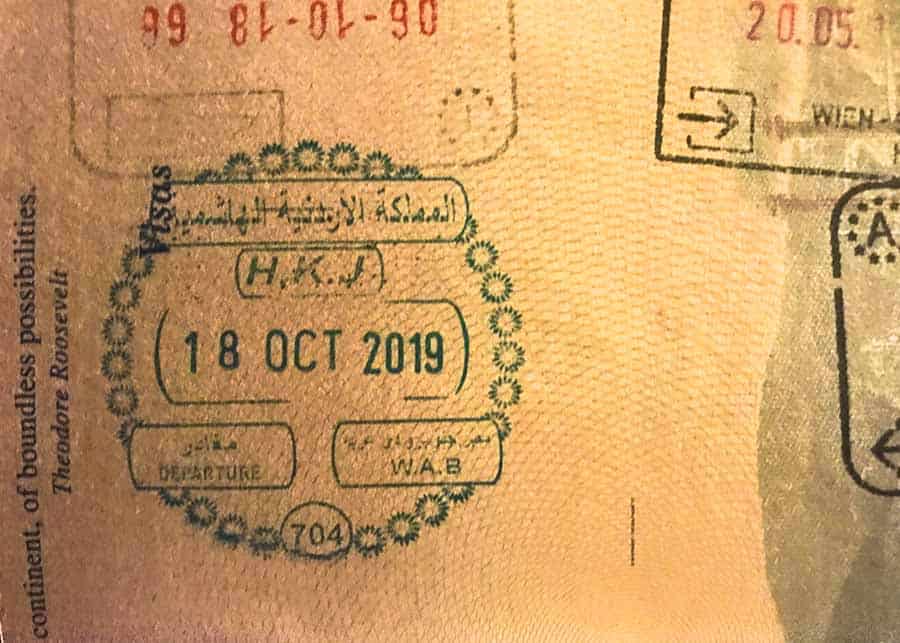 5. Taxi cabs do long distance rides beyond the city limits
Want to get to Petra from Aqaba, or from Amman to Wadi Rum but have no car? No problem! In Jordan you can grab a cab to just about anywhere. Most taxis will be glad to take you on 2, 3 or even 4 hours trips. You just need to worry about bargaining for a good price.
Legally, all cabs should have meters, but it's not uncommon for a cab driver to pretend their meter doesn't work in order to overcharge you. Especially if you travel to a tourist site.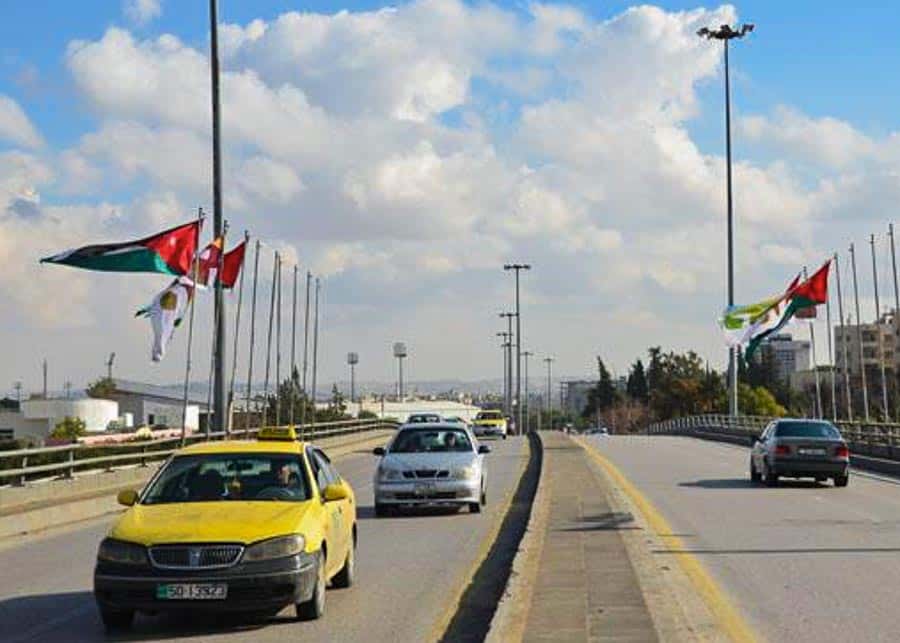 Most cab fares within the city are around US$4-5. A trip to Petra from Aqaba is roughly $45. So if you decide to travel to any tourist site by cab, try to negotiate the price ahead of time. Most drivers are very open to negotiation.
6. Money and Costs in Jordan
While it's possible to travel in Jordan relying almost entirely on credit cards, it's wise to carry some cash with you. ATMs are available in most places, but not the smaller towns. And if you don't want to exchange money, remember that all major currencies are accepted in cash.
Jordan is an expensive country to visit, so expect to pay more for the same commodity than in other parts of the world. That's partly because the Jordanian Dinar is stronger than most other currencies (currently 1 JD is US$1.42). But mainly Jordan is expensive for what you receive in exchange for your money.
Lodging is particularly expensive, especially in places of interest for tourists. A hotel room in Jordan can run anywhere from $76 to over $990/night.
Unfortunately, a lower cost hotel room will definitely not be what you want. Below is an $85/night hotel room in Petra that has otherwise great reviews on TripAdvisor.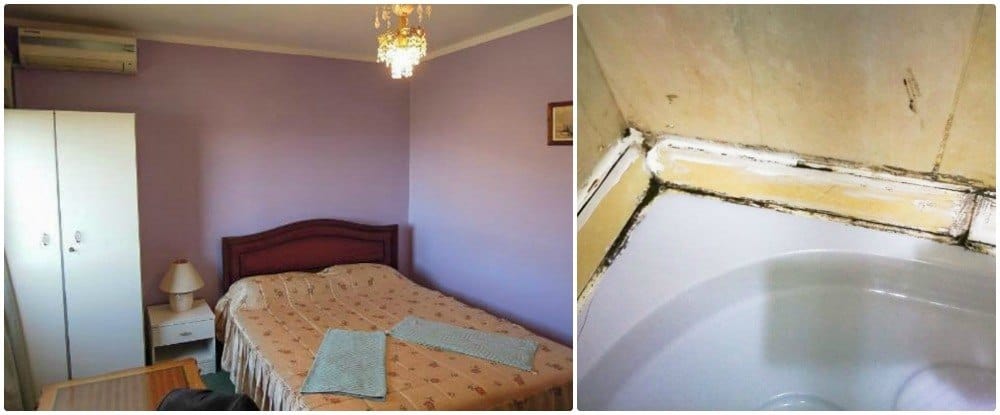 Food seemed expensive also. We didn't eat anywhere for less than $40/person, and this price was for lunch at some very average restaurants.
Alcohol is particularly expensive, except for in the liquor shops in Aqaba, where the price is much lower than everywhere else due to no taxes.
Booking a shared guided tour doesn't come cheap either, considering that on top of the high price you pay for the tour you are expected to tip your guide an extra $15-20/person per day. So far Jordan and Israel have been the two most expensive countries we have ever visited (visited over 30+ countries).
7. There is so much more to Jordan than Petra
A visit to Petra is the main reason most people travel to Jordan these days. But although Petra is the crown jewel of Jordan, there are so many other amazing sites to visit there.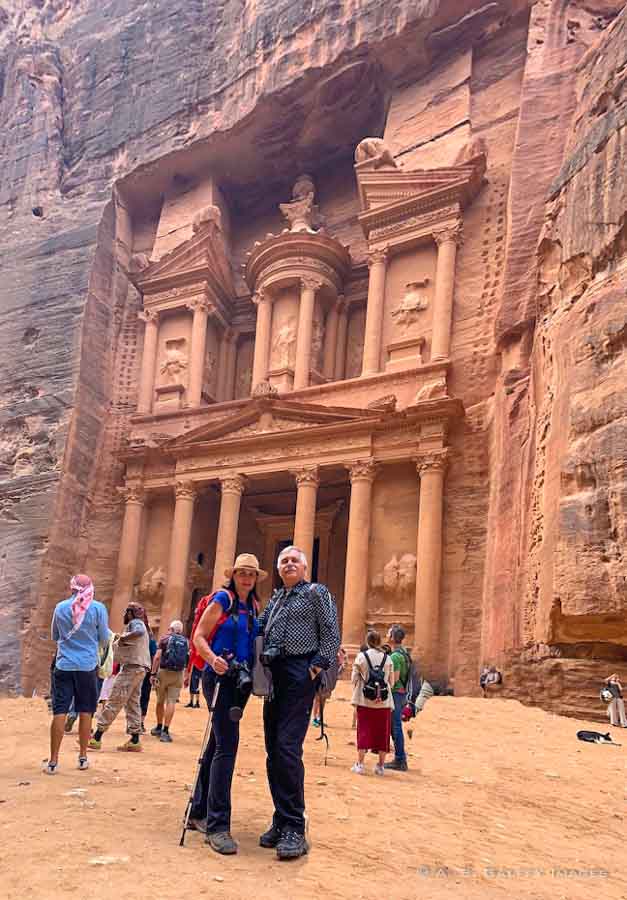 One of the sites that you shouldn't miss in Jordan is Jerash. This incredible archeological site was once entirely buried in sand. Jerash is the best preserved Greco-Roman city in its original layout.
Ancient Greek inscriptions found in the city support that idea that Jerash was founded by Alexander the Great and his general, Perdiccas.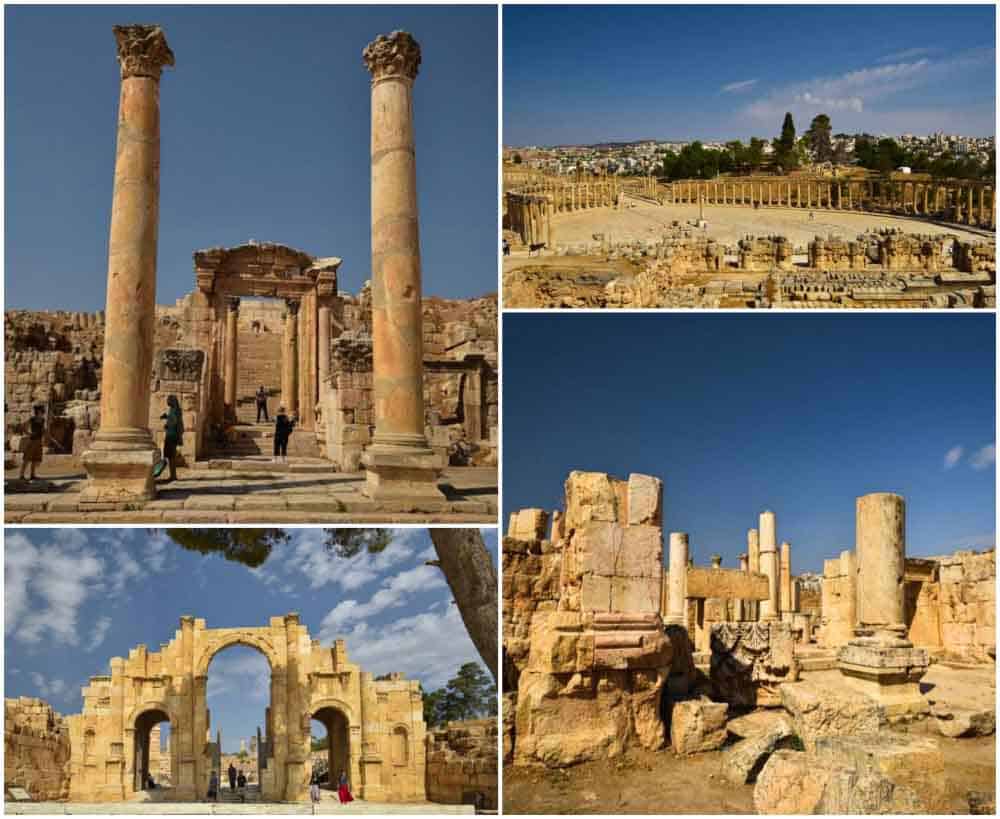 Also, while you are in Jordan, don't miss traveling to Wadi Rum, a vast and spectacular mountain desert in the southern part of the country.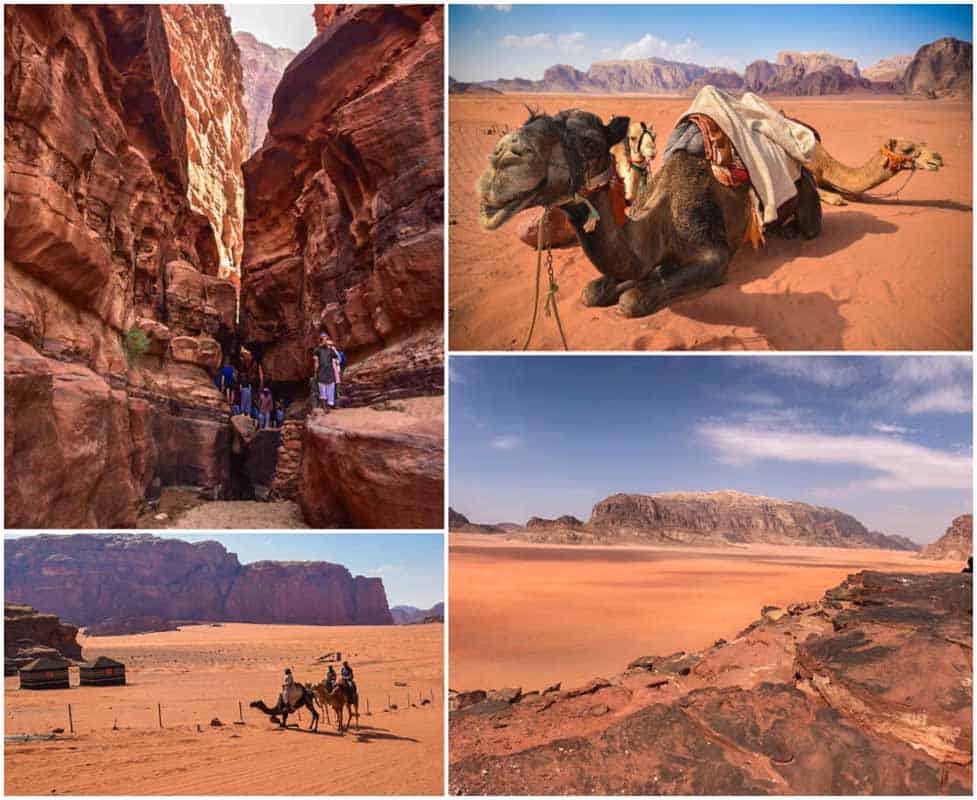 8. There is a dress code in Jordan
Jordan may be the most acceptant country in the Middle East, but you don't have to forget that it's still a Muslim country. Before planning what to pack for Jordan, it's important to know what locals consider an "appropriate attire" and respect the cultural norms. Tank tops, shorts and very fitted clothes are an absolute NO for women.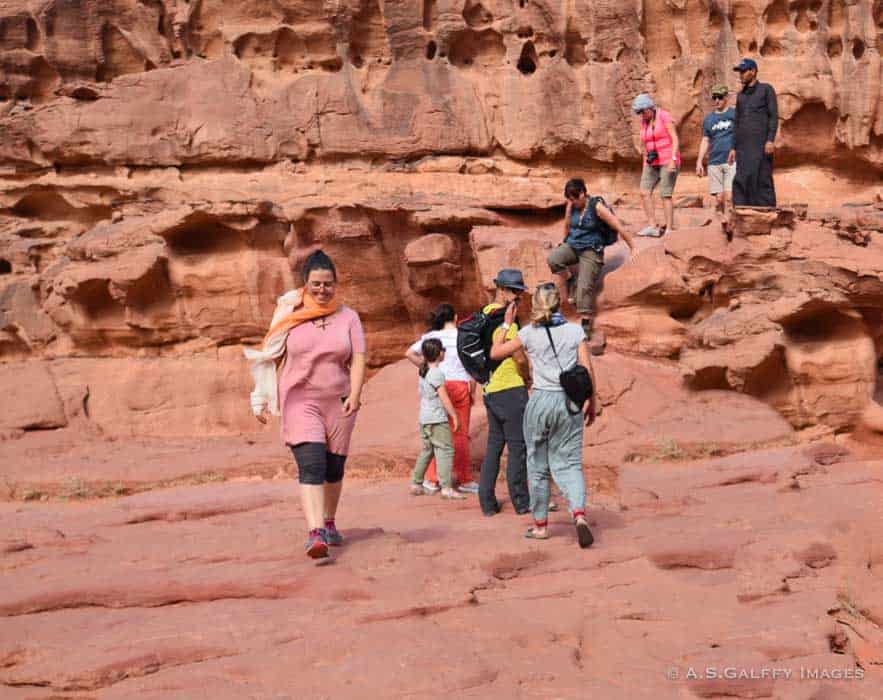 As for men, not wearing a top is equally unacceptable. Wearing a scarf as a woman is mandatory only if you visit a mosque. At the tourist sites you are not required to wear one, but carrying a scarf with you is always a good idea. You can use it to protect yourself from the sun, or the wind.
9. Jordanians dislike public displays of affection
One of the things that will surprise you is how often Jordanians hug and kiss each other. But don't be confused about that. While hugs and kisses are acceptable as a form of greeting, they are totally unacceptable as a sign of affection towards your partner.
This is a very important tip to remember if you are traveling to Jordan. I tried to hug my husband as we were taking selfie and I we have been admonished by a bypasser. You'll encounter the same disapproval towards public displays of affection in Morocco as well.
10. English is widely spoken
One thing you don't have to worry about when you travel to Jordan is not speaking Arabic. Although Arabic is the country's official language, English is widely spoken too, especially in the cities. Most people in the travel industry speak English fluently, so we didn't have any problems there.
11. Bedouins measure wealth in camels
Camels have always been a source of income and of survival for nomad tribes. Their strength and endurance have served in trade, while their wool, milk and meat are used in everyday life.
Camels are very resilient animals and live long lives (about 30 years.)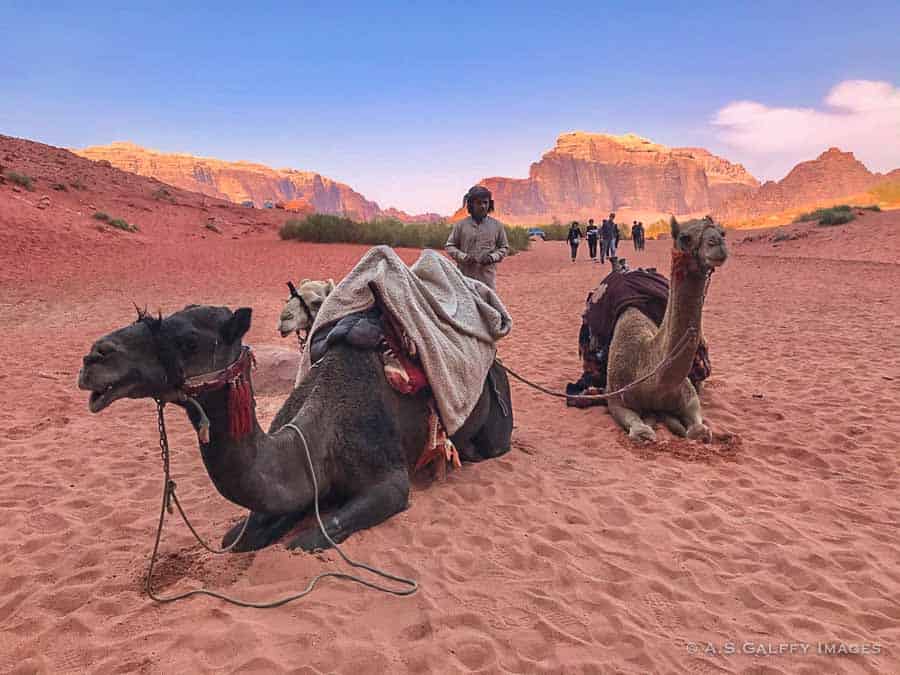 The Bedouins also believe that camel milk has miraculous powers: it heals cancer, sterility and it's also an aphrodisiac. In Jordan the price of a camel is 3,500 JD (roughly $5,000). It's easy to see why having more camels will make you a rich man.
12. The Jordan Pass may save you a lot of money
Getting the Jordan Pass may or may not be a good deal for you, depending how you visit Jordan. If you travel independently, getting the Jordan Pass before you arrive will save you a lot of money. The pass also includes the visa for Jordan.
The Jordan Pass will give you free admission to over 40 sites, including Petra, Jerash and Wadi Rum. However, if you book a tour, admission to the sites you visit will be included in the price of the tour.
Did you find this information useful? Please pin it for later.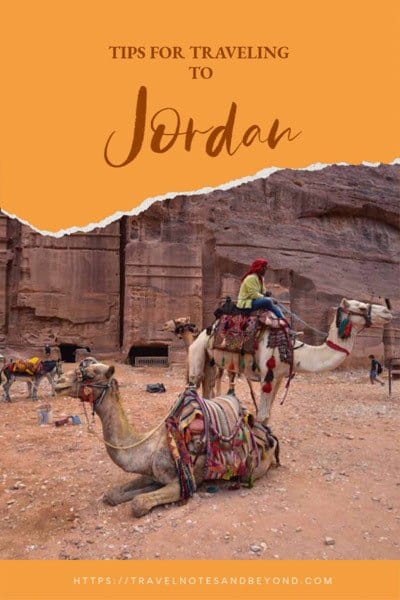 Interested to read about other exotic destinations? You may like these:

Israel Itinerary – Best Places to Visit on a Trip to Israel
What to do in Jerusalem – Best Historical Places to Visit
The Mystery of the Tree-Climbing Goats in Morocco
Tips for Visiting Morocco – All You Should Know Before You Go
Morocco 10 Days Itinerary