Exploring Château Azay-le-Rideau – the Unfinished Castle in the Loire Valley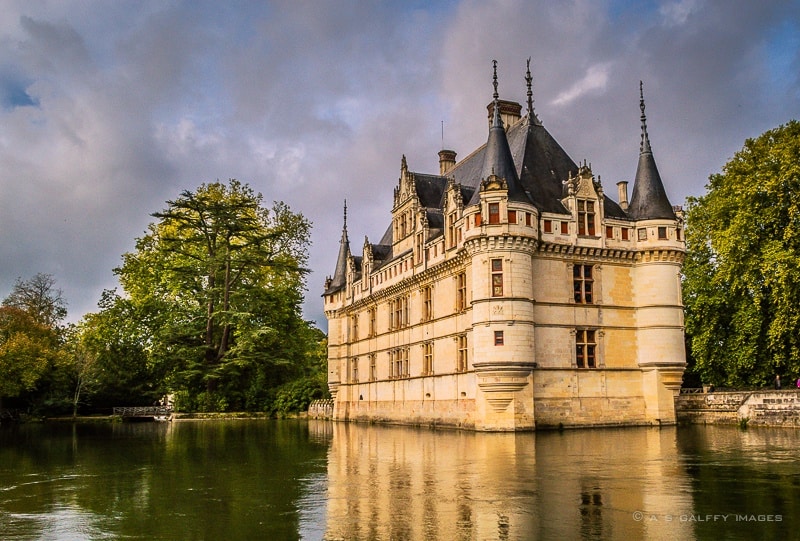 Last updated: July, 2019
Chateau Azay le Rideau is neither grandiose, nor historically important. It has never been inhabited by kings or important political figures. It is however one of the most beautiful and romantic castles in the Loire Valley.
Long before I went to visit the châteaux in Loire Valley I suspected that I'll be more impressed by the ones surrounded by water. No matter how big or how small. How important or famous. Their elegant allure makes them great photography subjects and such is the case of Chateau Azay le Rideau.
Visiting Chateau Azay le Rideau
Located between Tours and Chinon, Azay le Rideau castle is like something out of a fairy tale. A perfect example of the charm and elegance of the Renaissance era. Unlike other water castles which are surrounded by water filled moats, Chateau Azay le Rideau was actually built on a small island in the middle of the Indre River. That makes the castle look like it raises straight out of the waters.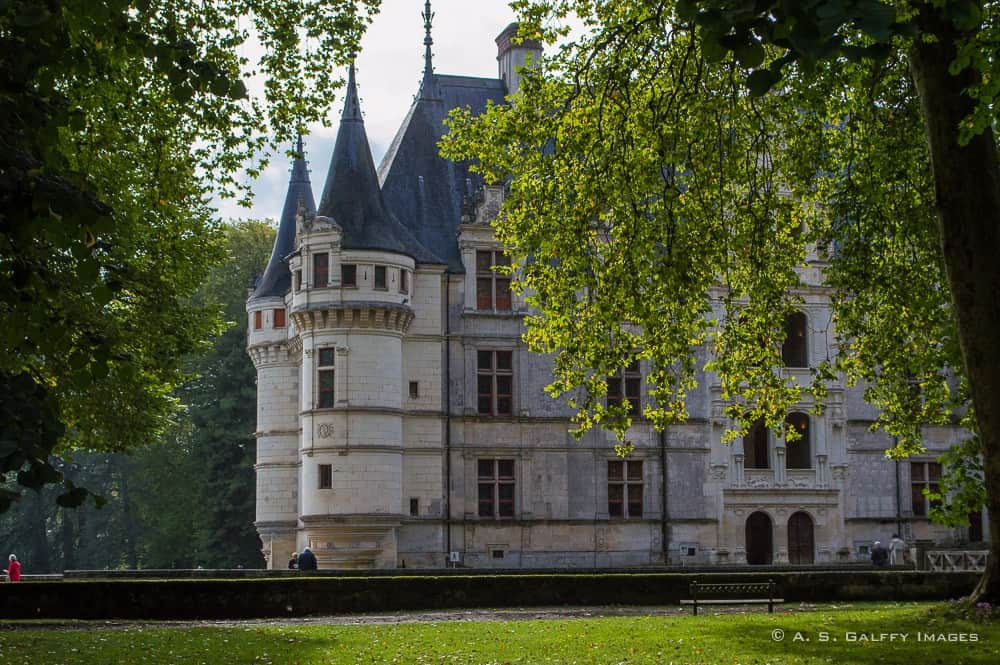 A Turbulent History
The current castle sits on the site of a former medieval fortress. Chateau Azay le Rideau was built in the 12th century by a knight in the service of Philip II Augustus, known as seigneur Ridel (or Rideau) d'Azay.
During the Armagnac–Burgundian Civil War the original castle fell victim to a dispute between the two political groups and was burned to the ground. The fortification remained in ruins till the mid 1500s, when it was acquired by Gilles Berthelot, Mayor of Tours.
Berthelot wanted the building to reflect his wealth and status. He built the château in an Italian renaissance style, but added some medieval elements – like the bastion corners and the turrets – which were a symbol of prestige. The rebuilding process was slow and tedious. The ground was so damp, that the château had to be built on stilts driven into the mud.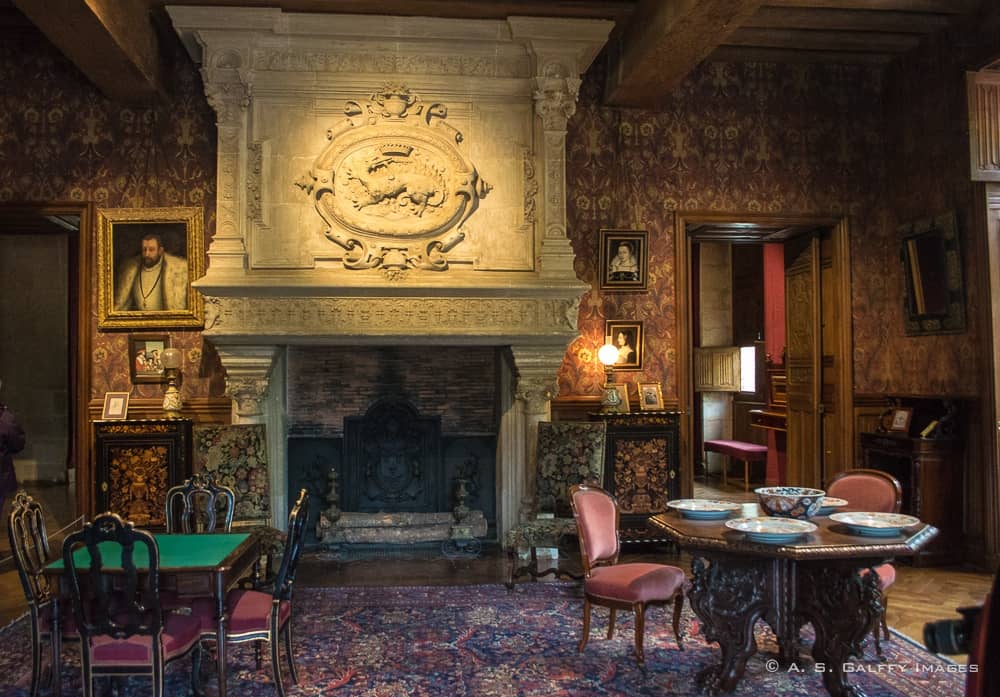 A Never-Ending Construction
Chateau Azay le Rideau was never finished. Amid betrayal and unfortunate circumstances, Berthelot was forced to flee the country and go into exile, where he died a few years later. Francis I of France confiscated the unfinished château and gave it to Antoine Raffin, one of his knights.
Raffin attempted some minor renovations, but never completed the project either. Out of the entire building plan, the only parts ever built were the south and the west wings. Hence the distinctive L-shape of the château.
Over the centuries, the castle changed hands many times and even came close to being burned again. In the 19th century, the turrets were added at the corners of the chateau to create the illusion of a completed castle. But although unfinished, Chateau Azay le Rideau remains one of the most beautiful castles in the Loire Valley.