Exploring Wupatki National Monument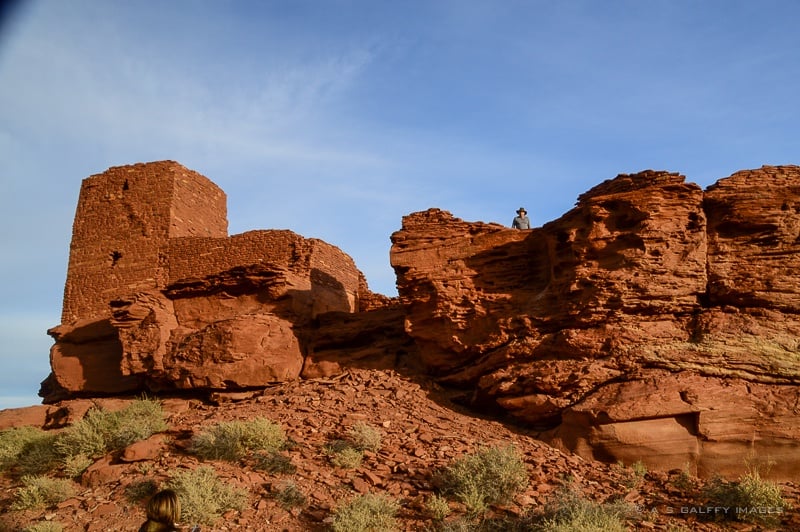 Last updated: July, 2019
Exploring Wupatki National Monument and the Indian pueblos (villages) was part of our Thanksgiving trip to Arizona. To get there, we drove by the Sunset Crater National Monument, another amazing area sprinkled with cinder cones and lava flows.
Wupatki National Monument is located approximately 30 miles north of Flagstaff, Arizona, in the picturesque high desert region of the Navajo Indian Reservation. There are more than 800 ruins over a large area of desert within the Monument, but only five of them (Wupatki, Wukoki, Lomaki, Citadel and Nalakihu) are larger and closer to the main road. The pueblos have a very distinctive deep red color and are very elaborate. Seeing them you can't help but wonder: who were these people? Why did they settle in this arid land? How did they live? What caused them to abandon their dwellings which seem so meticulously crafted?
The region was inhabited by the Anasazi and Sinagua Indians from about 1100 AD to 1250 AD, when they mysteriously left the area. Out of the five most important ruins we only visited the Wupatki and Wukoki pueblos.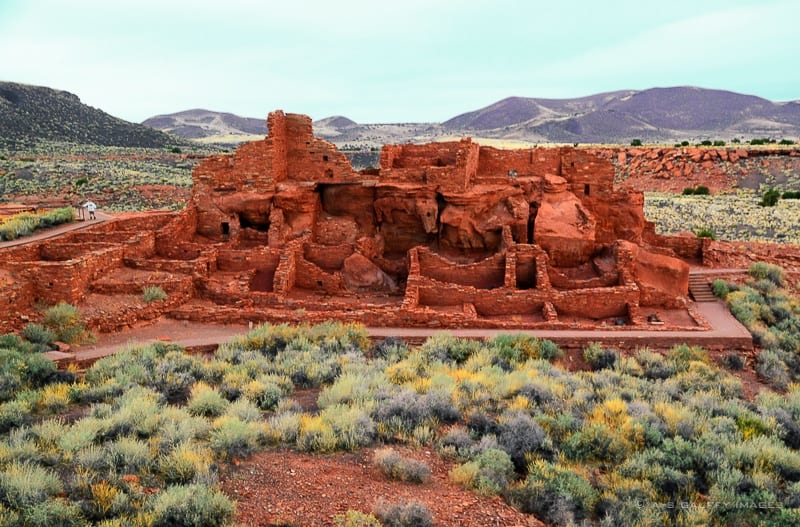 Wupatki is the largest pueblo. The 3-story dwelling was once home to 300 people and had over a hundred rooms. The settlement is built on the edge of a small plateau and has beautiful views of the Painted Desert and the Little Colorado River. The rooms at Wupatki pueblo have actually been partially reconstructed, which explains why the place looks like it has been abandoned just a few years ago. The area is very easy accessible via a trail located directly behind the Visitor Center. The paved trail leads to an outlook that looks down on the ruins and the entire valley of the Little Colorado River.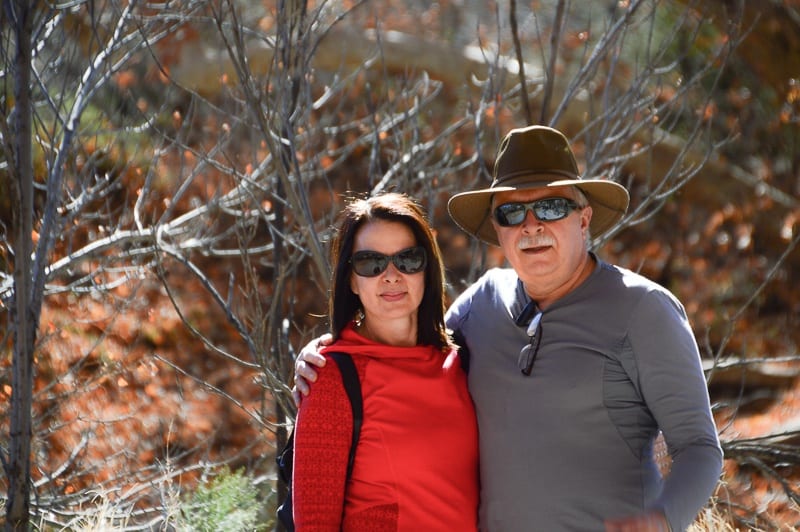 Wukoki ("big house" in Hopi) was built only from blocks of Moencopi sandstone. Perched atop a massive isolated boulder that is visible from several miles, the ruin resembles as an old castle rising above the plain. The building blends so well with the surrounding red rock that it seems to grow right out of it.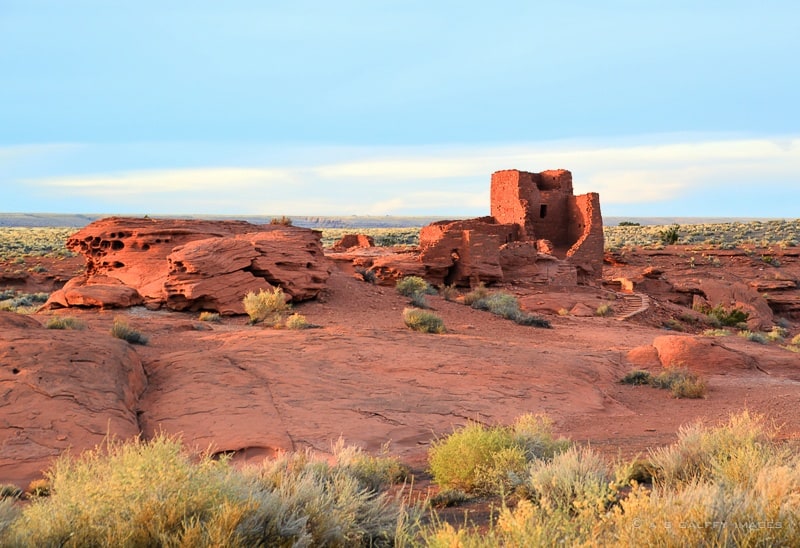 There are no written records of the people who inhabited this place, but the archeologists uncovered some beautifully designed pottery, shell beads, earrings, pendants of stone, copper bells from Mexico and the remains of more than 40 macaws from Mesoamerica. Judging from the exotic items found there, we can say that Wupatki Pueblo was an important center for trade.
For visiting Wupatki pueblo you have to pay a small entrance fee at the Visitor Center, but Wukoki can be visited free of charge.