The Weekly Postcard: Lunch at Bravo Farms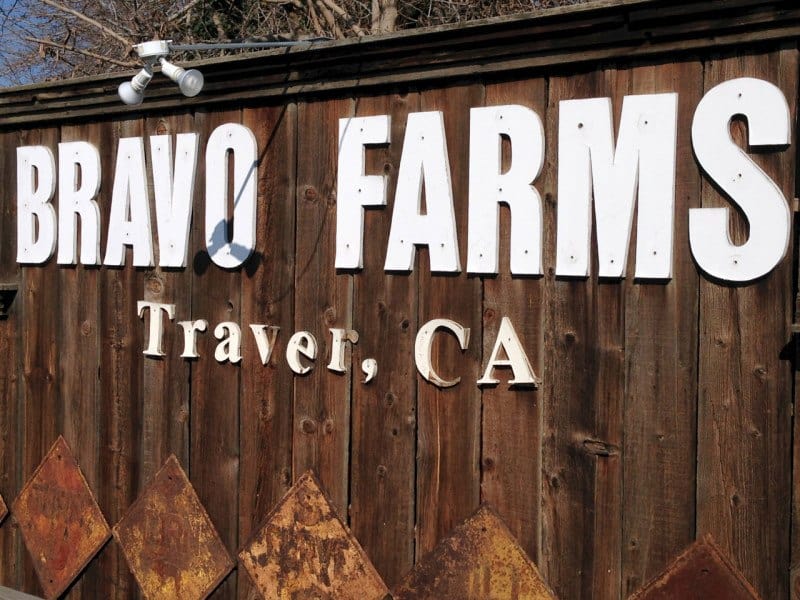 Bravo Farms in Traver, California, started in 1976 as a small gas station and café. Back in the day, Bravo Farms was known as the "Hitching Post". Over the years the place has grown into a mini Knott's Berry Farm, a favorite destination for the locals and the travelers of Highway 99 alike.
We discovered this place a few years ago, while traveling towards Lake Tahoe. The drive from our house to the famous ski resort is about 8 hours long and we don't usually stop on the road for more than a few minutes, to pump gas. But this particular time we noticed some very enticing signs on the side of the highway. The first one –very large– was advertising Bravo Farms some miles ahead. The following one was a little imposing: "You Must Stop!" The next two ones were pleading: "Please, Please, Stop!" By now we were really intrigued. What can be so great about this place? Why would we stop? But at the very last sign we gave in. There was no imposing, no pleading, just a faint, almost hopeless "Please…" That was it. We just couldn't resist the temptation. They won us over, so we stopped.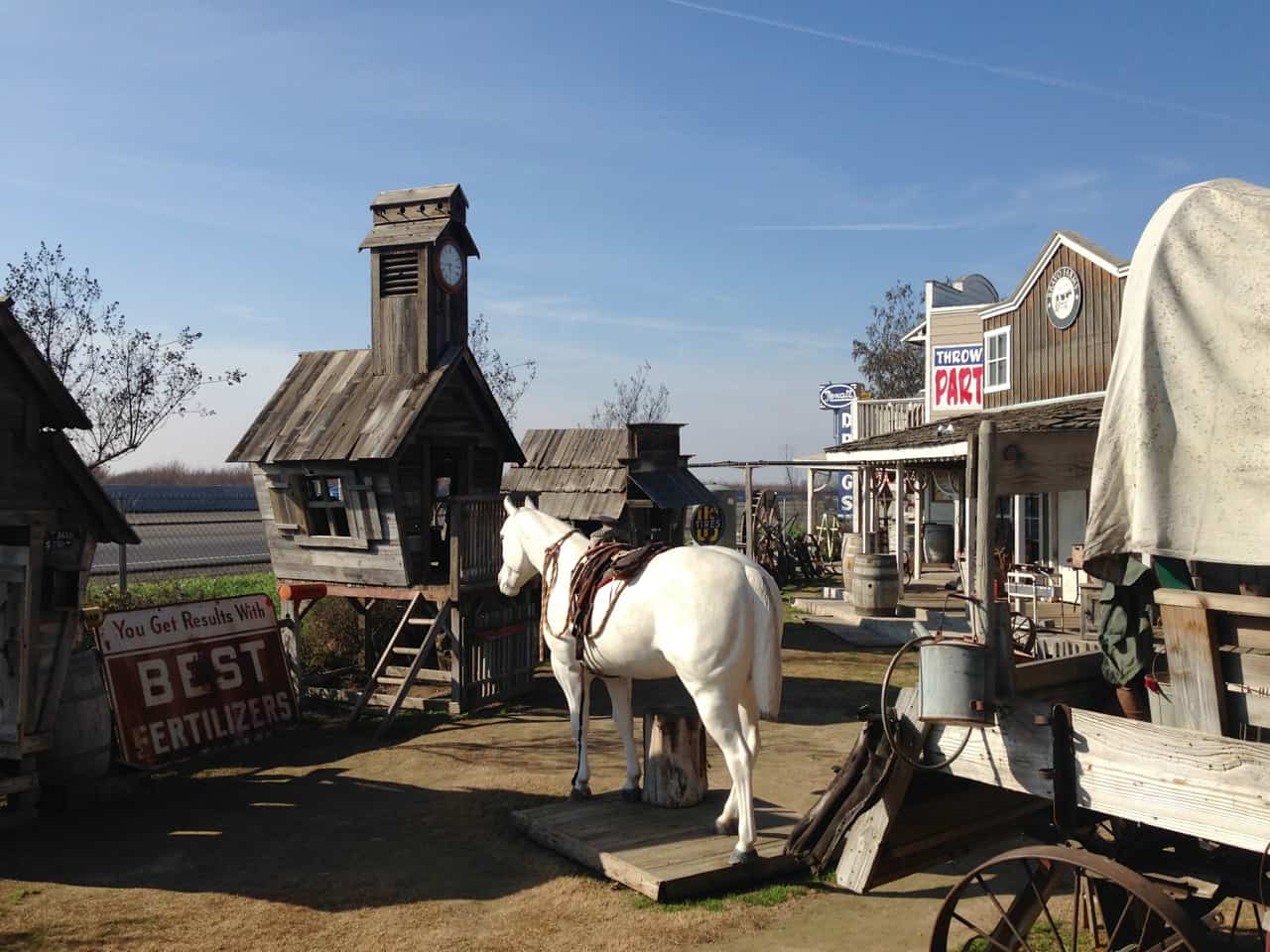 Bravo Farms is not your regular gift shop/café on the side of the road. Once you go inside you will be amazed at all of the things they have. It's an amazing place where you can easily spend an hour or more, browsing through the gift shop filled with unique gifts, antiques and metal works. They sell a lot of jarred food, packaged nuts, special cheeses, sausages, salami, wasabi peas, and a wide variety of wine. Their antiques and goods for sale are overpriced, but some of the stuff they sell is really unique.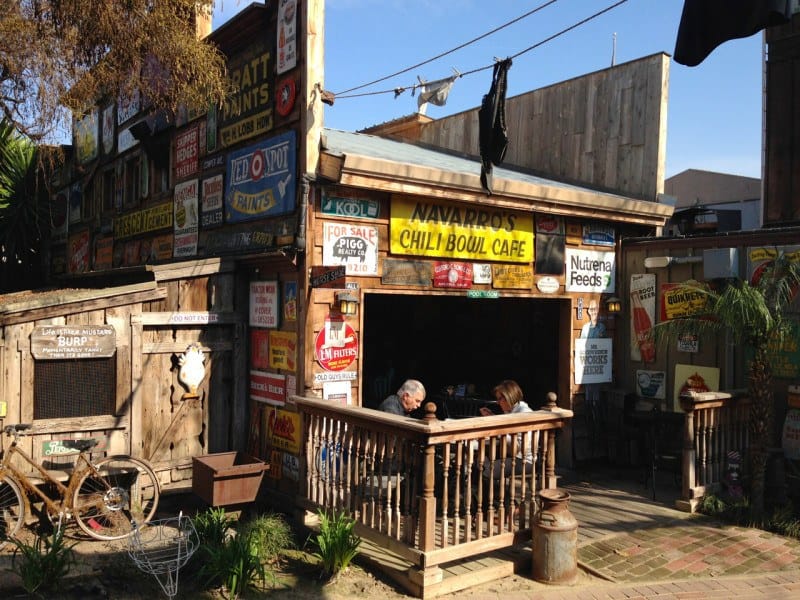 The back yard is where this place gets its charm. It is very rustic, decorated with a lot of vintage stuff and antique signs, all of which are for sale.  There are tree houses, an old fashion swing, animals to feed, and many little things you can explore. The tree house is absolutely adorable.  The inside is very tight. There is only room for 1 person up or down the stairs at a time.
The little goats are very cute and are obviously used to their celebrity.  They come quickly towards you if they believe you may have some food for them. And if you do, they'll take the food from your hand with a giant lick. If you aren't into feeding goats, they also have chickens. There is also a giant scarlet macaw, very friendly and eager to get some bred crumbs.
The restaurant has very tasty food and a large selection of beers. You can choose to eat anywhere in the yard or inside. On week-ends they make barbecue outside in the backyard. The food is a bit pricey, but portions are big. This is a great place to stop and have a meal. If you have kids, they'll have a great time. There is also a gas station next to Bravo Farms, where you can fill up your tank.
We are sold on Bravo Farms. Since we first discovered it, we stop every single time we are on our way to Lake Tahoe.