The Weekly Postcard: Montezuma Castle Monument, Arizona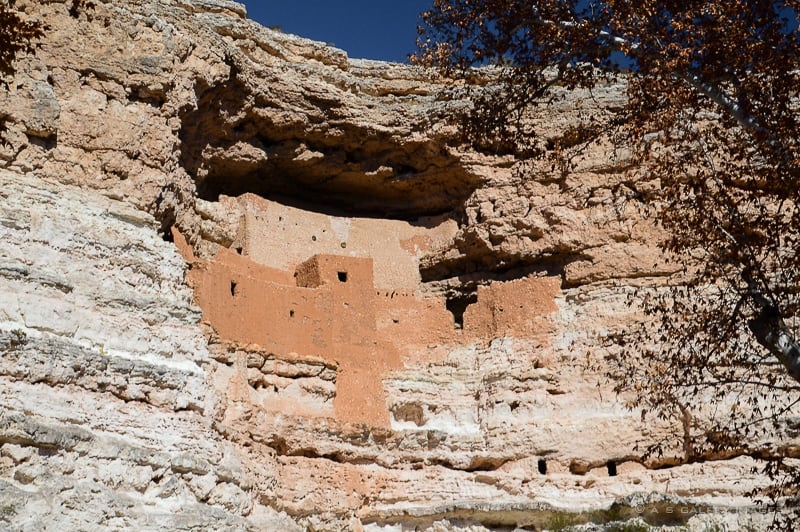 Last updated: July, 2019
This week's postcard comes from Arizona, where I am spending Thanksgiving together with my family this year. This is a snapshot of the Montezuma Castle Monument, a set of well-preserved Indian cliff dwellings near the town of Camp Verde. The structure was built in the 1100s by the Sinagua Indian tribe, a pre-Columbian cultural group that occupied a large area in central Arizona.
This 20 room high-rise "apartment building" is nestled into a perfectly vertical limestone cliff, about 90 feet (27 meters) from the ground. The structure was most likely accessed through portable ladders, which made it difficult for the enemy tribes to attack it. But perhaps the main reason the Indians choose to built their dwelling so high above the ground was to avoid the the damages caused the annual flooding of Beaver Creek.The dwelling stands proof of the human's ingenuity and power of survival in an unforgiving desert landscape. For mysterious and unknown reasons, the Sinagua abandoned its habitat in the 1400s.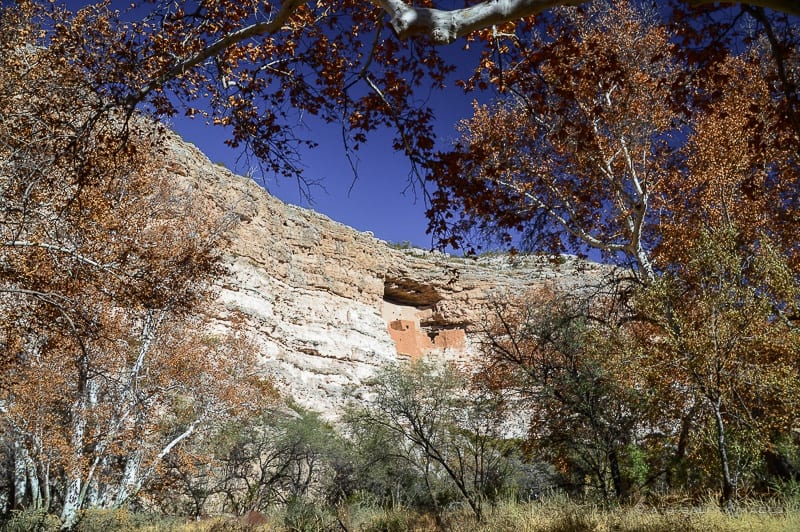 The dwelling was was discovered in 1860s and named Montezuma Castle by mistake. The early settlers who discovered the cliff dwelling assumed erroneously they were connected to the Aztec Emperor Montezuma. But in-fact, the Indian tribe of Sinaqua abandoned the dwellings about a hundred years before Montezuma was even born.
Early visitors to the monument were allowed to access to the structure by climbing a series of ladders up the side of the limestone cliffs. But due to extensive damage caused by the public, access of the ruins was discontinued in 1951. Today, approximately 350,000 people visit the monument annually. The Montezuma Castle is just a 5-minute walk from the parking lot and no more than 30 minutes is needed to check it all out. The monument can make an easy day trip from Phoenix.