Throughout its history Romania has developed a great tradition for arts and crafts. Therefore, finding authentic and original Romanian souvenirs to take home with you is not difficult. What's harder is sorting through the abundance of handicraft. Since every region of the country has its own distinctive artwork, you'll find a great diversity of crafts, one more appealing than the other.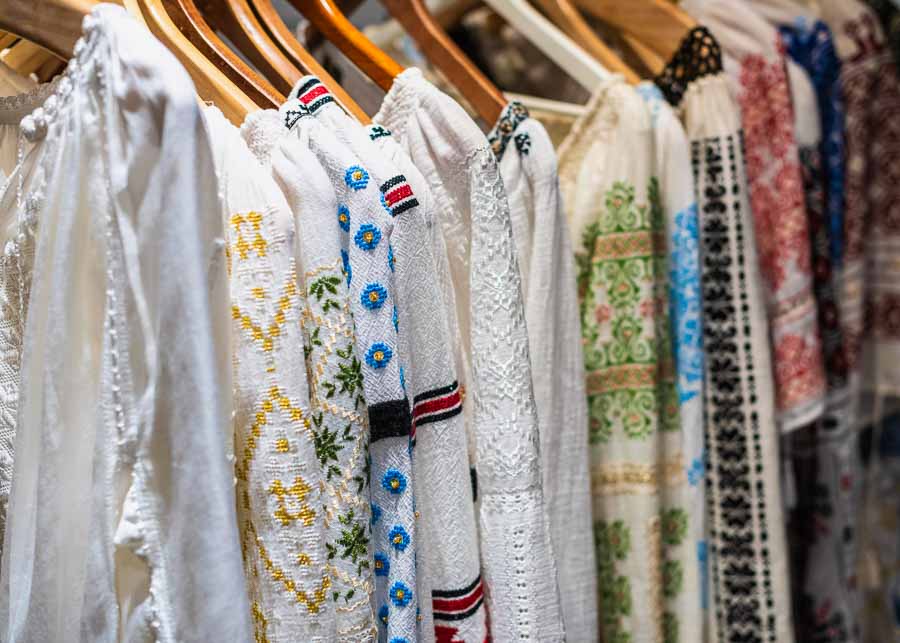 BEST ROMANIAN SOUVENIRS TO TAKE HOME WITH YOU
One thing to consider when shopping for souvenirs in Romania is that many of them are mass-produced these days. One easy way to distinguish a fake from a genuine item is to look at the price. If it's very cheap, it's probably not the real thing. Also, avoid buying from vendors who sell a very wide variety of objects. Usually artisans specialize in one or two types of objects at the most.
With that in mind, here are my recommendations for the most authentic and original Romanian souvenirs:
1. Folk Masks from Maramures
Far from being simple accessories, Romanian folk masks represent real or imaginary animals and characters from a fantastic, old world dominated by spirits and traditions.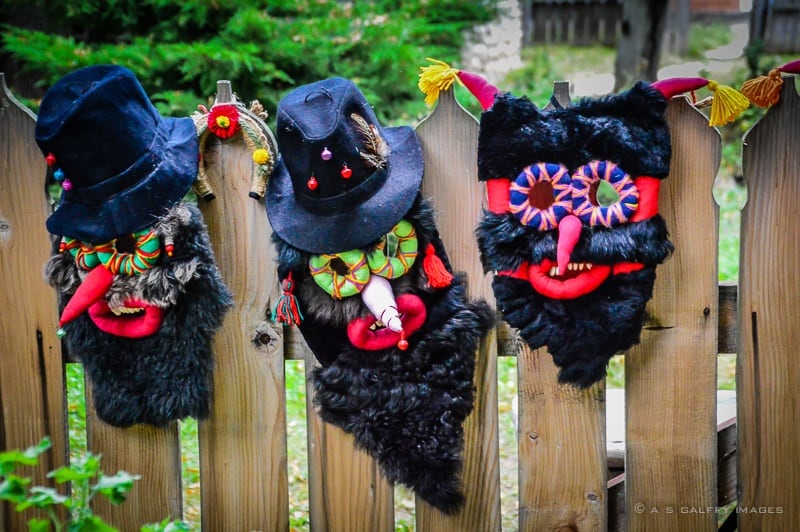 Masks are very often used in rituals or old Christmas traditions. Dancers dressed up like strange characters and wearing hideous masks perform the famous ceremonial dances of the Goat or the Bear.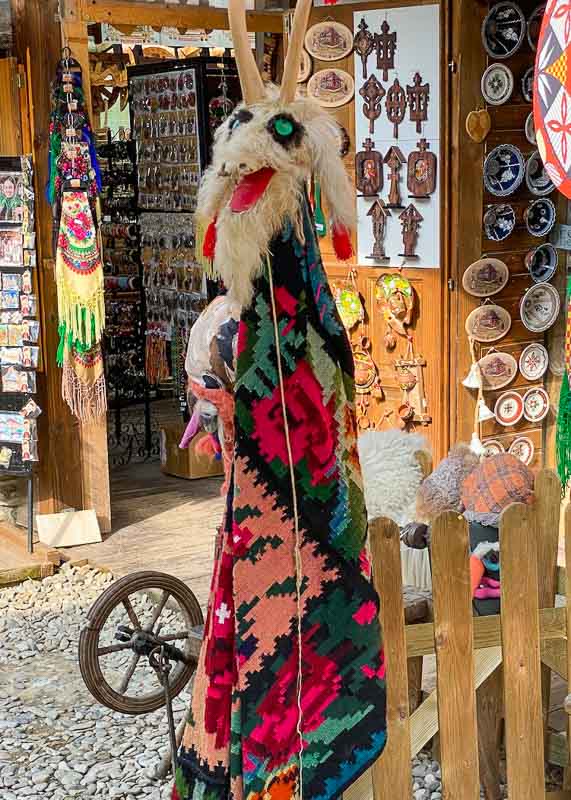 Some masks are hilarious, others are sad, or grotesque, but they are very unique and therefore make great souvenirs.
2. "Ie"- Embroidered Folk Blouse
One of the most sought-after souvenirs you could buy in Romania is a peasant blouse (called "ie", in Romanian). The blouses can have short or long sleeves and have a cord at the base of the neck and at the base of the sleeves.
They are made of a very light fabric, usually a combination of cotton and linen, which is perfect for the warm summer days. The embroidery is both on the central part of the blouse, as well as on its sleeves.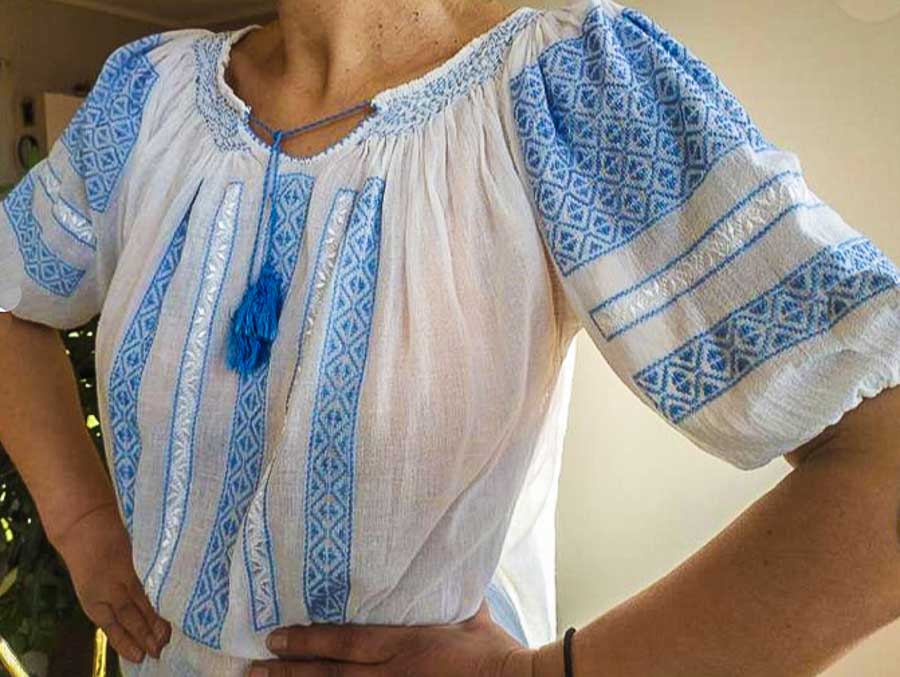 The embroidery process is very meticulous, requiring a lot of attention. It takes long hours of work to finish a blouse, but the result can be stunning if you do it right. My mother taught me to embroider when I was a little girl and I remember how proud I was when I managed to finish my own 'ie' 6 months later!
Women at the countryside have been wearing these blouses for ages, but these days they mainly use them on special occasions, as part of the traditional folk costumes.
3. "Opinci" – Traditional Romanian Peasant Footwear
Opinci (used in the plural) are the traditional peasant footwear that has a horn-like toe. They are are made of very durable leather and tie around the ankle with leather laces.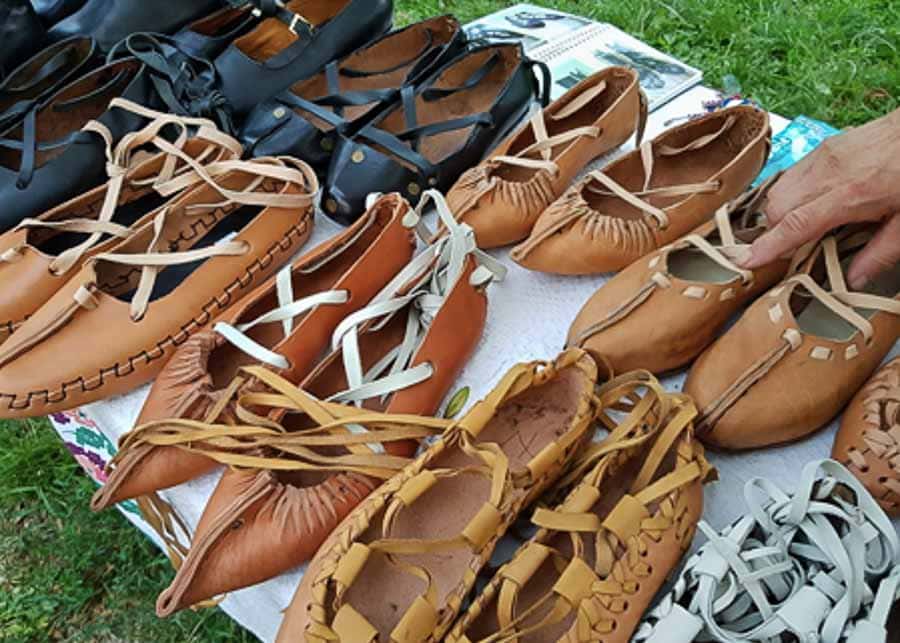 People don't wear them anymore these days, except when they want to dress in traditional folk costumes. However, in some remote villages in Northern Romania you can still see some old peasants wearing very rough 'opinci' when they work around the yard.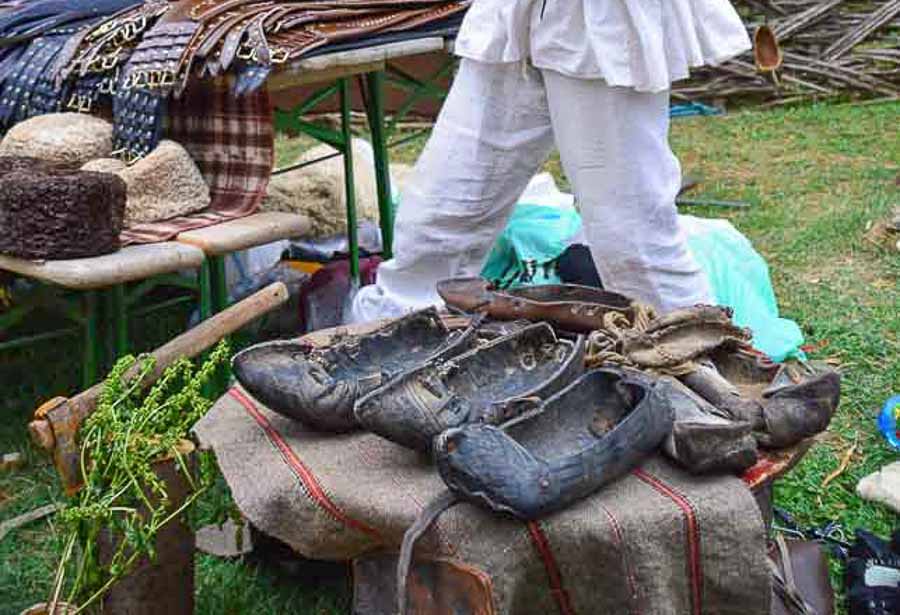 READ NEXT: Best Restaurants in Bucharest, Guaranteed to Impress You
4. Handwoven Wool Rugs
Rug making has been an important cultural heritage in Romania. The rug makers use the kilim weaving technique, where the rug patterns are winding the colored yarn threads around pairs of warps.
Handwoven rugs were traditionally gifted to family members and were often passed down through generations. I inherited one of those rugs myself from my great-grandmother, and in turn I gifted it to my cousin when we left Romania.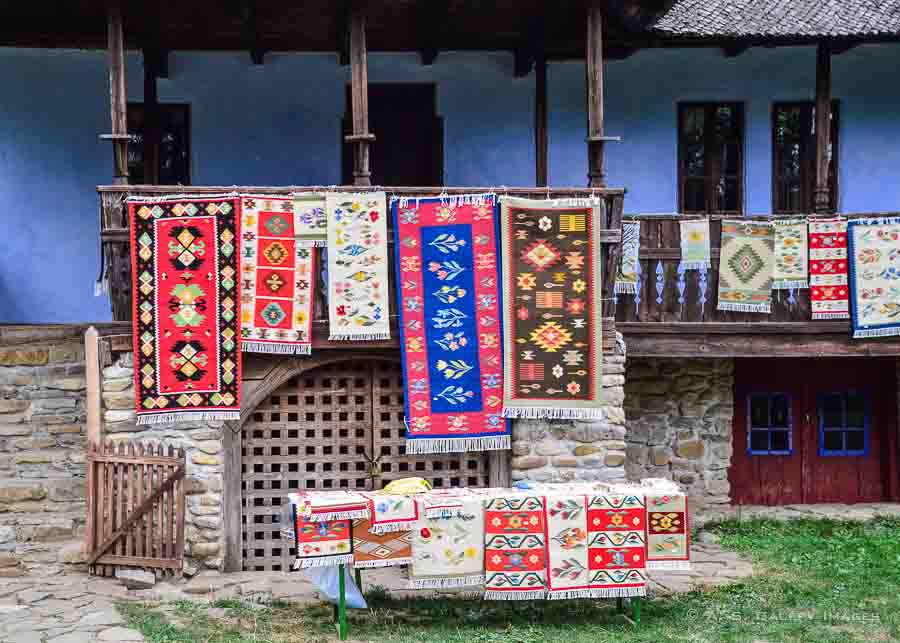 The handmade rugs make a souvenirs because you can easily roll and pack them into your suitcase.
5. Hand Painted Orthodox Icons
Romania has an old tradition of hand painting holy icons. In fact, the painted churches and monasteries of Bucovina, which are among the most beautiful churches in Romania, became famous all over the world because of these hand-painted icons.
Even today Romanian artisans use this style of iconography, making icons that look really old. They paint them on wooden boards, or on glass, using warm and vivid colors embellished with decorations in gold leaf.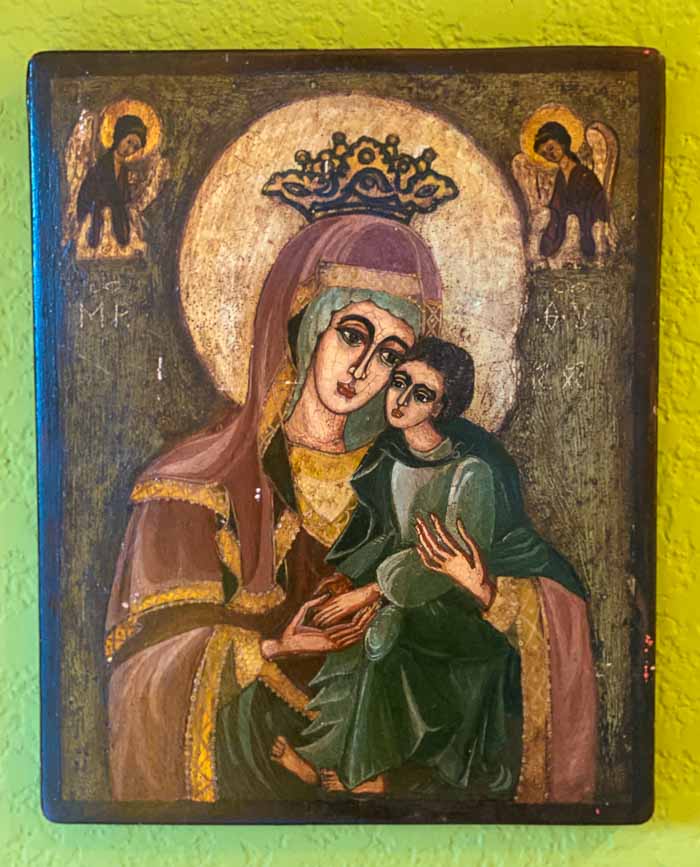 These hand-painted wood icons are authentic works of art that make nice gifts or souvenirs, even if you are not religious. The one above was given to us as a gift and it's still hanging the wall of our bedroom.
READ NEXT: What You Should Know About Romanians Before You Travel to Romania
6. A Bottle of "Tuicā" (plum brandy)
Tuica is the Romanian national drink – a strong brandy, very similar to the famous Hungarian Palinka. The traditional tuica is made from plums, although you may come across some versions made from other fruits, like berries, or pear.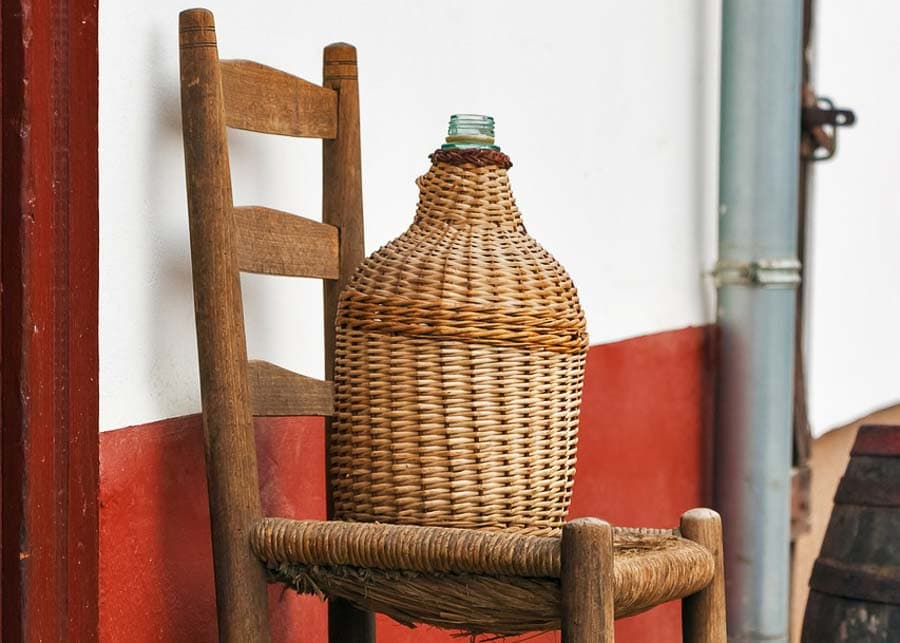 Tuica is traditionally kept in large narrow-necked bottles enclosed in wickerwork, called demijohn. However, at the market it sells in much smaller bottles.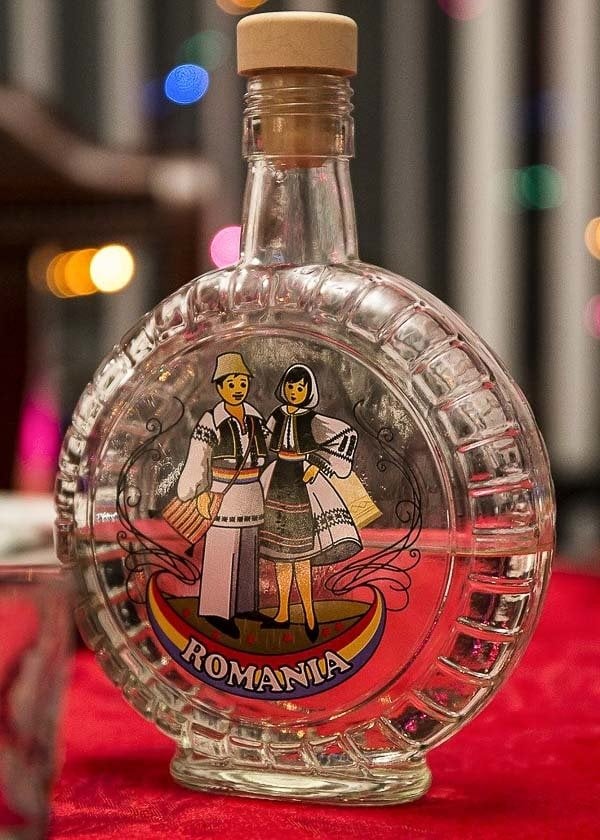 7. Hand Painted Eggs
Like many other nations, Romanians have the Eastern tradition of coloring eggs in red, blue, or various other colors and then eat them. In some regions like Bucovina, or Maramures, Romanian Easter eggs are hand-painted with complicated and very detailed folk motifs.
However, these elaborately painted eggs are intended for souvenirs, so they are not for eating. The eggs's content is blown out through a very tiny hole before painting. It's a tedious process that requires a lot of attention, but the result is beautiful!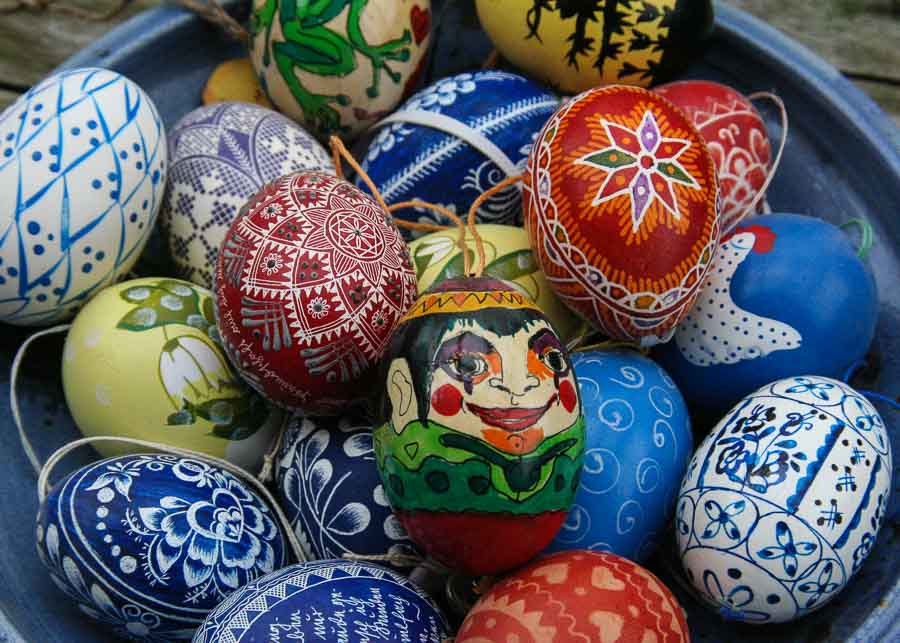 The hand painted eggs make great souvenirs and you can buy them in many places in Romania all year round, not only at Easter.
8. Horezu Ceramics
Horezu ceramics remains one of the most sought-after Romanian souvenirs. The pottery is made by hand around the town of Horezu, using traditional techniques and colors shades of red, brown, green, blue and the famous 'Horezu ivory.'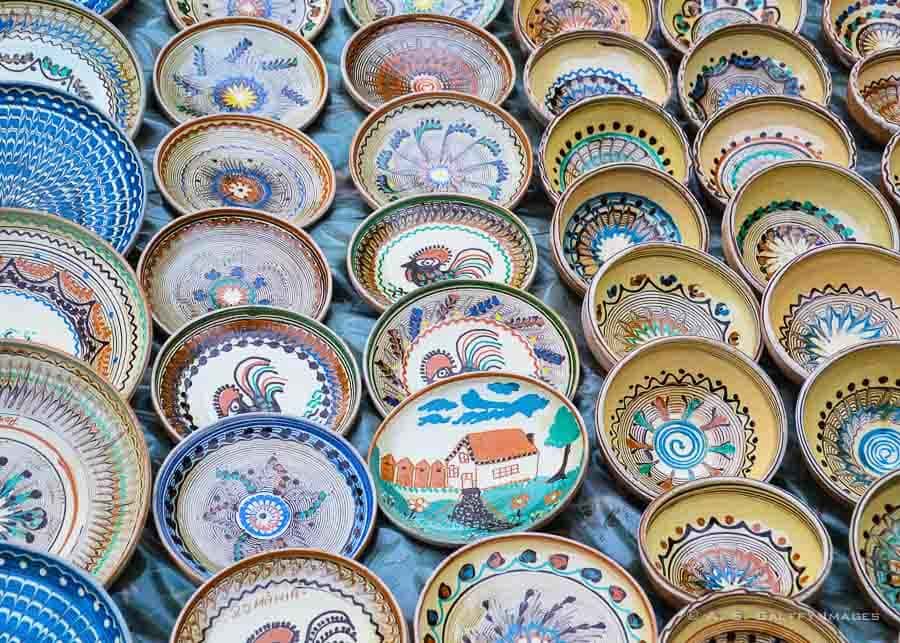 So why is Horezu pottery so famous? Because the clay from this region seems to have unique properties that make it very resistant. For the colors they use very old recipes, with kaolin brought from Harghita, 300 kilometers away.
9. Decorative Wooden Spoons
We all use wooden spoons in our kitchens today, but they are simple, kitchen utensils, with no appeal. However, the ones you'll buy in Romania are truly beautiful and decorative, with very intricate details.
So if you're looking to buy an authentic souvenir from Romania, you have to search for the carved wooden spoons. There are many Romanian artisans who have their own shops where you can also see how they make the spoons. But you can also buy them at the fairs or markets.
READ NEXT: The 16 Best Things to do in Bucharest for Guaranteed Fun
10. Traditional Bead Jewelry
Bead accessories used to be very popular in Romania, when I was growing up. I remember making some myself when I was a kid. They are made from hundreds of tiny beads tied on strings in elaborate patterns.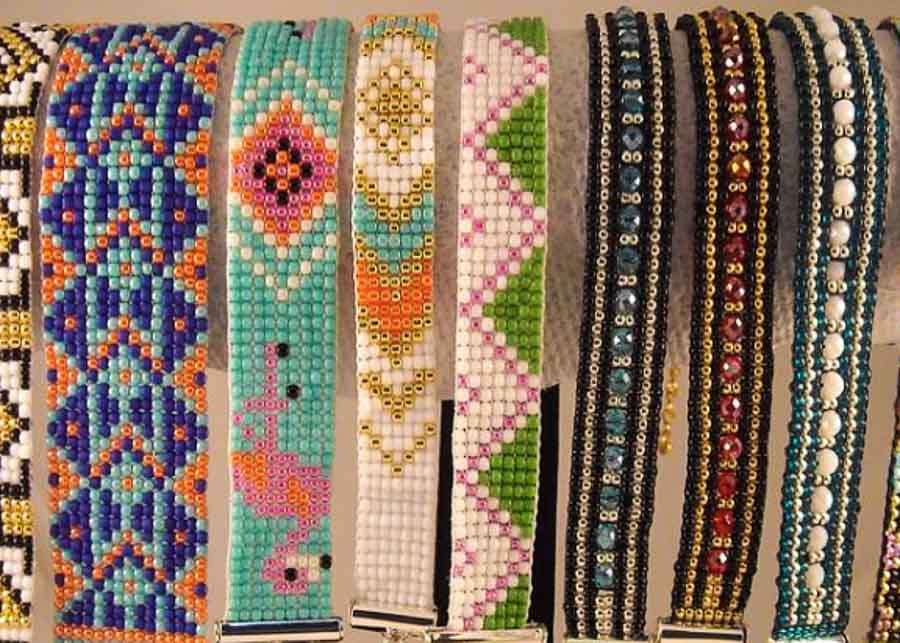 Today bead jewelry is no longer in style in the big cities. They are more common at the countryside, where women wear them around their neck or as bracelets, and men wear them around their hats on special occasions.
A Final Word
I hope I gave you some pretty good idea of what would make a nice souvenir from Romania. One thing you should remember though is that authentic crafts don't come cheap because they are handmade and therefore require a lot of work.
There are lots of imitations out there that may be tempting to buy because they are so much cheaper. However, the difference is astounding when you compare them to the real thing, so don't fall for a fake!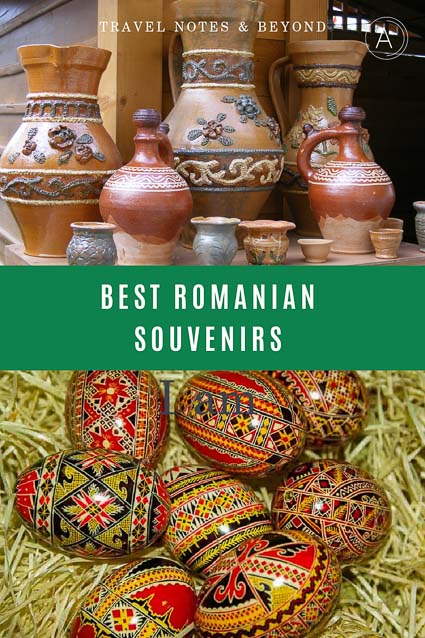 Planning a trip to Romania? You may be interested in these articles:
15 Fun and Interesting Things About Romania
Bucharest Village Museum – a Fascinating Insight Into Romania's Rural Life
7 Traditional Romanian Dishes That Will Make You Drool