Bucharest has a reputation for being a party city, but few visitors actually know how complex and eccentric the city's nightlife really is. From rooftop bars and decadent spa gatherings to jam-packed clubs, Bucharest has an abundance of venues where you can spend a fabulous evening or dance the night away.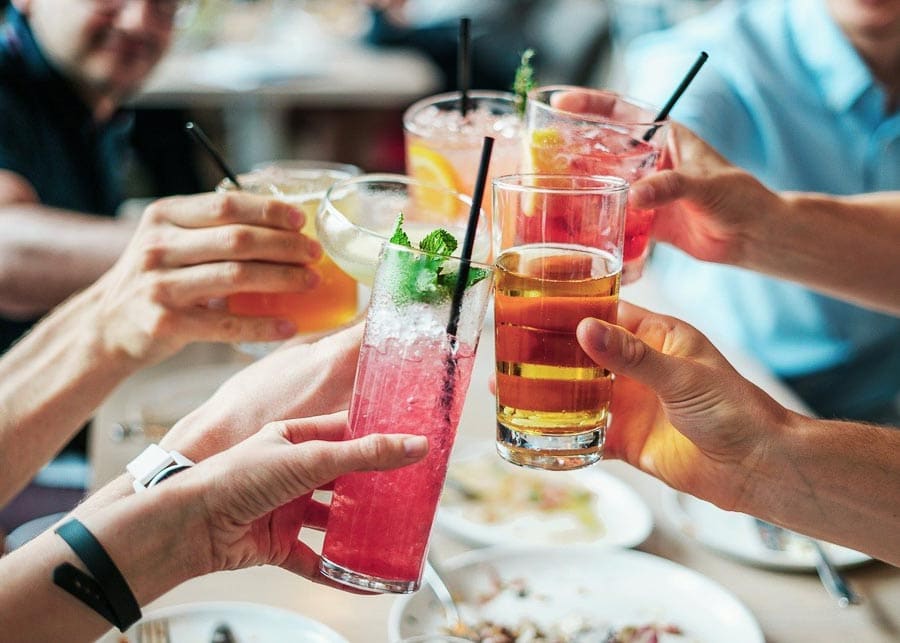 About Bucharest Nightlife
Romania's capital has come a long way since the days of communism. Back in the 70s, 80s there were only a handful of bars and clubs around. But after 2007, when Romania joined the European Union, Bucharest began emerging from the shadows of its Communist past. As a result, a huge variety of bars, pubs and clubs began popping everywhere in the city.
From romantic beer gardens, rooftop bars with crowds spilling out onto terraces, and jam-packed noisy clubs, you can find just about any kind of night entertainment you want in Bucharest these days. Everywhere you go, the atmosphere is lively and entertaining, so if you find the right spot for your taste, you can have a lot of fun.
Where to Spend a Night Out in Bucharest
The party scene in Bucharest is spread all around town. While the Northern part of the city is famous for fancy bars and affluent clubs, the Downtown areas like Universitate, or Romanā, are a good choice for a cozier night out.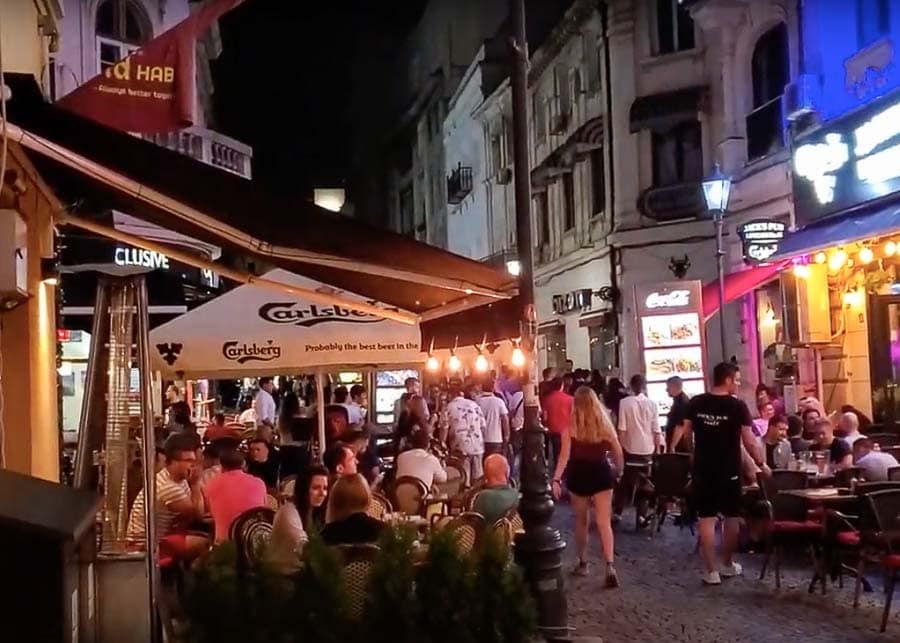 But the most popular and crowded spot in town is undoubtedly Centrul Vechi (the Old Town) and the pedestrian streets around Lipscani. This is where all the hustle and bustle happens in Bucharest.
The atmosphere here is quite unique, with bars and clubs crammed into each other, blasting out loud music, and strippers dancing in bar windows. This is where you'll also find the red light district, which offers a whole range of adult entertainment.
10 Best Clubs and Bars in Bucharest
On our latest visit to Romania, I asked our 30-year nephew from Bucharest to give us a tour of the best places to spend a night out in the city. He stepped up to the task and in the days that followed we crawled quite a few nightlife venues in Bucharest.
So if you're looking for a place to go out and party, or just want to kick back with a craft beer or a cocktail, this guide will tell you what the locals consider the 10 best bars and clubs in Bucharest.
Interbelic Cocktail Bar
This is one the nicest rooftop bars in the center of Bucharest. I love this place! It has good vibes, great music and the best cocktails in town. And the price is decent too: only $6, as opposed to $12-$14 we pay here in the US. The bar also features a beautiful terrace from where you can enjoy stunning views of the city.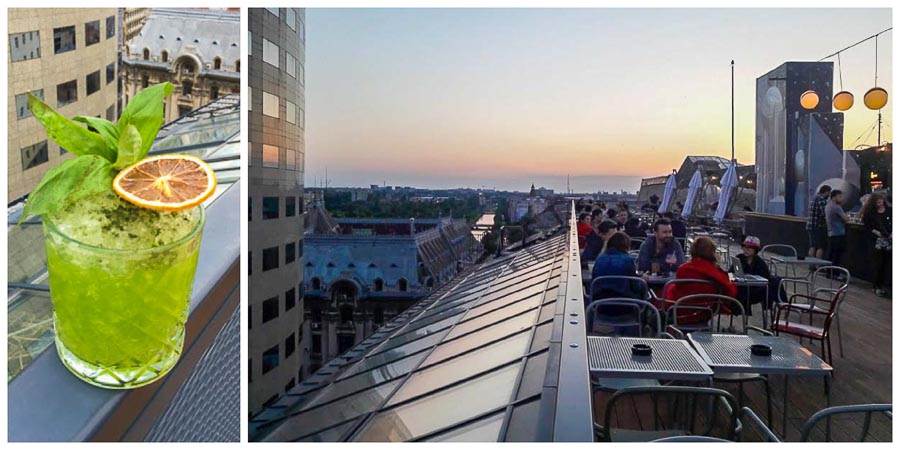 Interbelic is located on the top floor of Magazinul Victoria (Victoria Store), but there is no clear sign to point to it. So unless you know exactly where it is, you may miss it.
Address: Calea Victoriei 17, Bucharest, Romania. The bar is open daily from 5:00 pm to 2:00 am, and on Weekends from 5:00 pm until 6:00 am.
Nomad Skybar
Located above the crowded streets and pubs of the Old Town, Nomad Skybar is a trendy and vibrant place where you can also eat and dance. In fact, the bar's motto is: 'Eat, Drink, Dance'.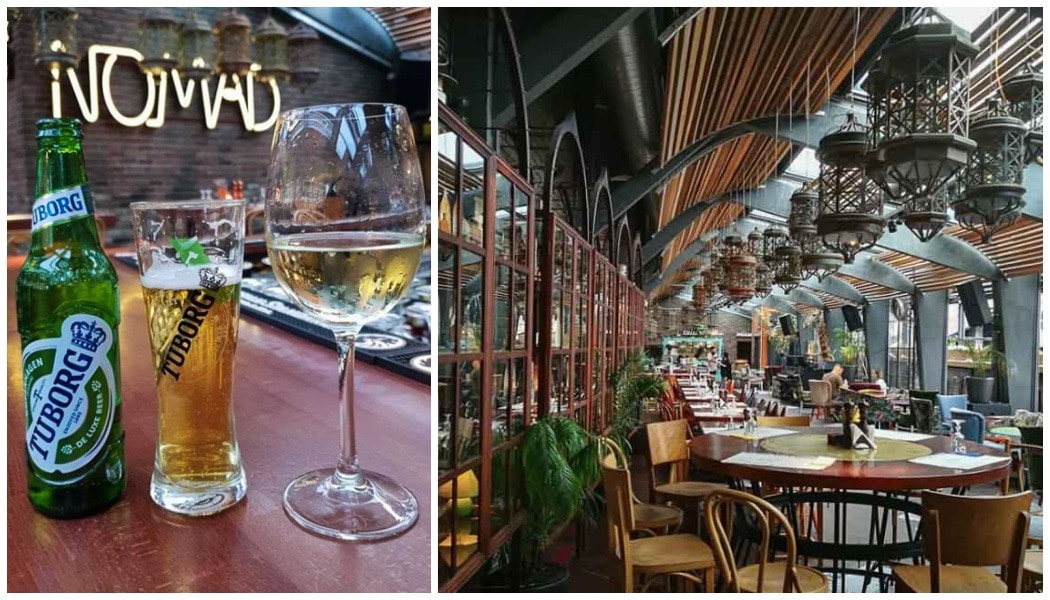 The main part of the bar/restaurant is covered, but there is also a beautiful terrace with bar stools that offers beautiful views of the old town buildings.
Pro Tip:
The bar is very popular and therefore it's almost always crowded. To avoid disappointment, either go in early or reserve a table!
Address: Strada Smârdan No. 30, Bucharest, Romania. The bar is open Monday to Friday from 4pm to midnight and on Weekends from noon to midnight.
The Urbanist
This is not your regular, traditional bar, as they also have a small retail shop on the premisses. The Urbanist is rather a hub where fashion, culture and music interact under the roof of a club.
This place is just as lively during the day as it is at night. It's the perfect choice if you want to spend some time with old friends, or drop by for a cup of coffee. They serve great cocktails, speciality coffee, local craft beers, as well as tasty sandwiches and perfectly cooked croissants.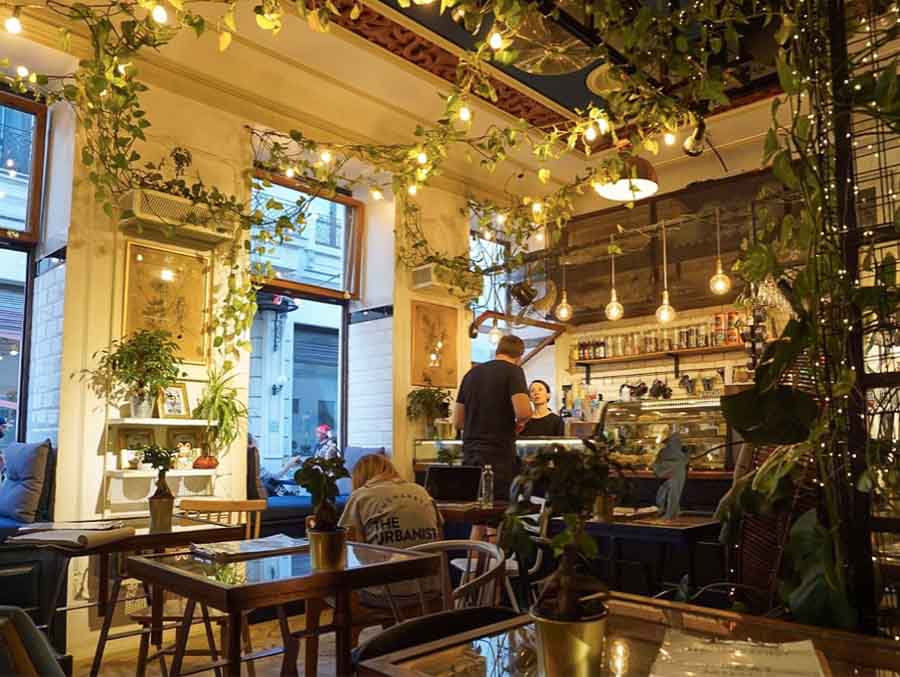 The bar has outside sitting as well, but we preferred sitting inside and listening to their music.
Address: Strada Căldărari No. 3, Bucharest, Romania. The bar is open daily from 8:30 am to 3:00 a.m.
Bordello
If only these walls could talk! From a house built for princes, to a a notorious brothel, then a luxury hotel, this place has seen it all.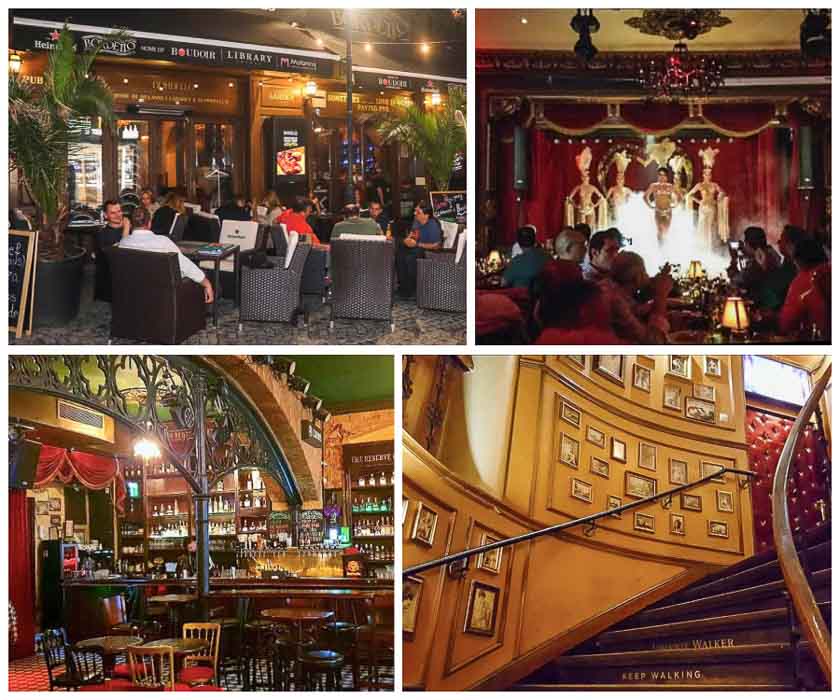 Located right in the heart of Bucharest's Old town, Bordello is a loud, fun, exciting, and funky nightlife spot. A very lively place, especially in the evenings when they have live music and on Saturday nights when they offer a cabaret show with dancers, singers and a magician. After the show, the place turns into a club. A really cool place for a night out in Bucharest!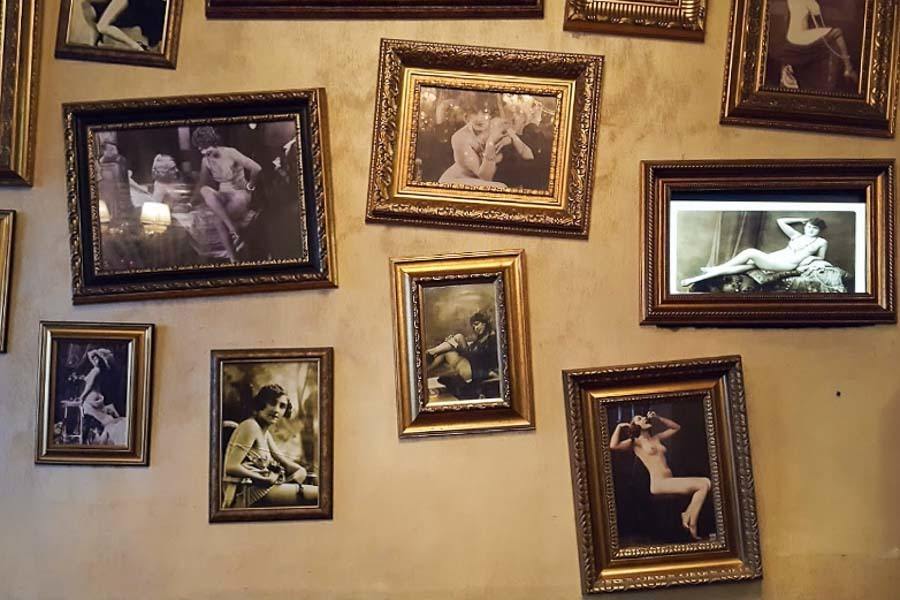 The walls are decorated with nude photos of beautiful women from the 1920s. The atmosphere reminded me of the famous Moulin Rouge, in Paris. The place has a sensual aura, but also good music and drinks.
Pro Tip:
Come here for the show, the drinks and the atmosphere. The food is not so great, so you should have dinner beforehand.
Address: Strada Șelari 9-11, Bucharest, Romania. The club is open Monday to Thursday from noon to 2:00 am and Friday to Sunday from noon to 4:00 am.
Fix Me a Drink
When I fist tried a cocktail at FIX I had a flash back memory from Sweden. The taste reminded me a lot of the bizarre Pharmarium Bar in Stockholm's Gamla Stan. Fix Me a Drink is the same kind of mixology bar that incorporates botanicals and other natural ingredients into its drinks.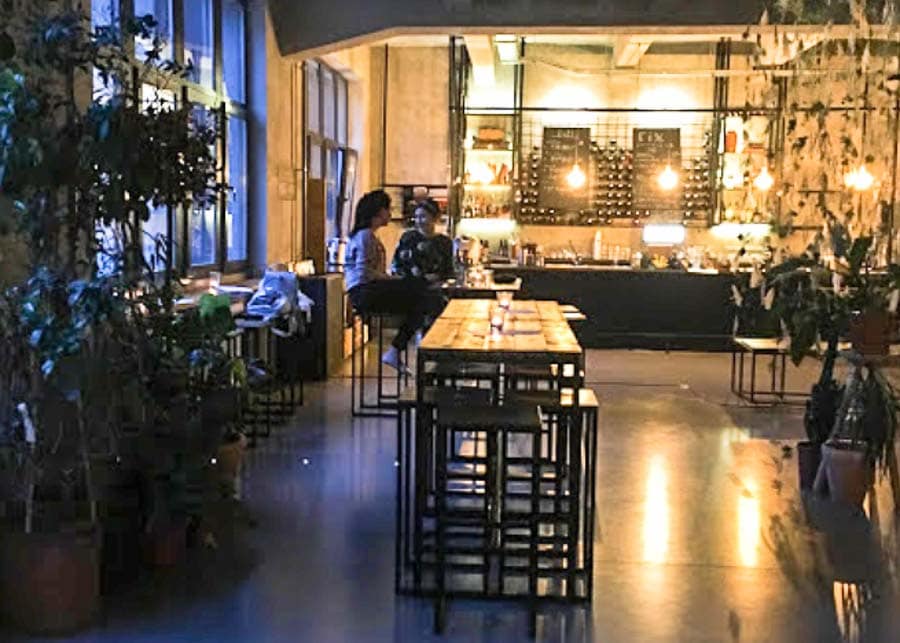 The place is relatively small, but with a nice ambiance and plenty of cozy seating for sharing a great cocktail, craft beer, or wine. Just perfect for a night drink – dim lights, shadows casted on the wall from plants around.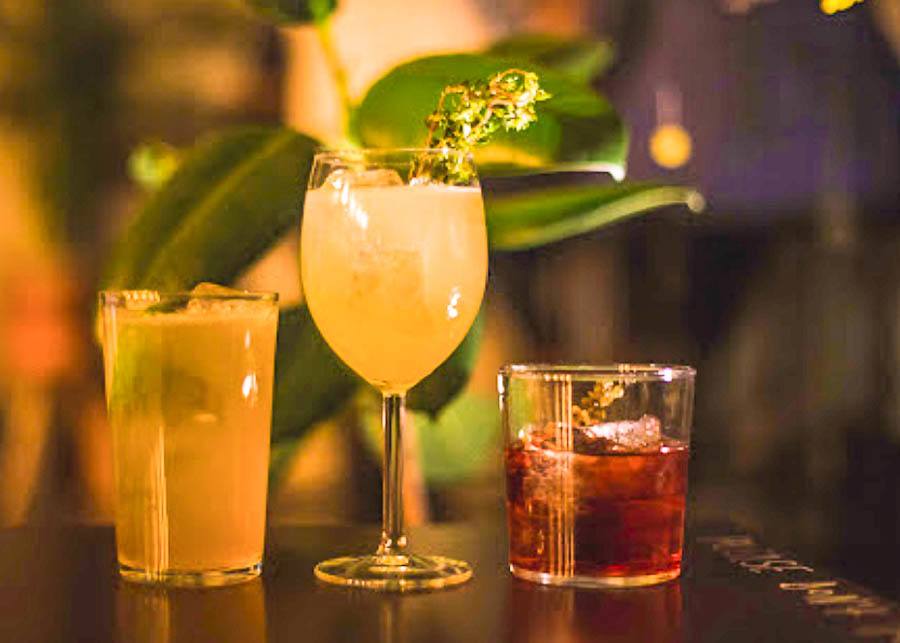 The location is not so easy to find, as the bar is well hidden in an old building which at first sight doesn't meet the eye. Nonetheless, it's well worth a visit.
Address: Strada Ion Brezoianu 23-25, Universul building B, 1st floor, Bucharest, Romania. The bar is open daily from 10:00 am to 11:00 pm.
Grādina Eden (The Garden of Eden)
The Garden of Eden may not your typical bar, but it's a very peaceful nightlife spot in the middle of Bucharest. Surrounded by more trees and green you'd expect to find in such an urban location. The tables are scattered throughout the entire space, allow more or less privacy, depending on what you want.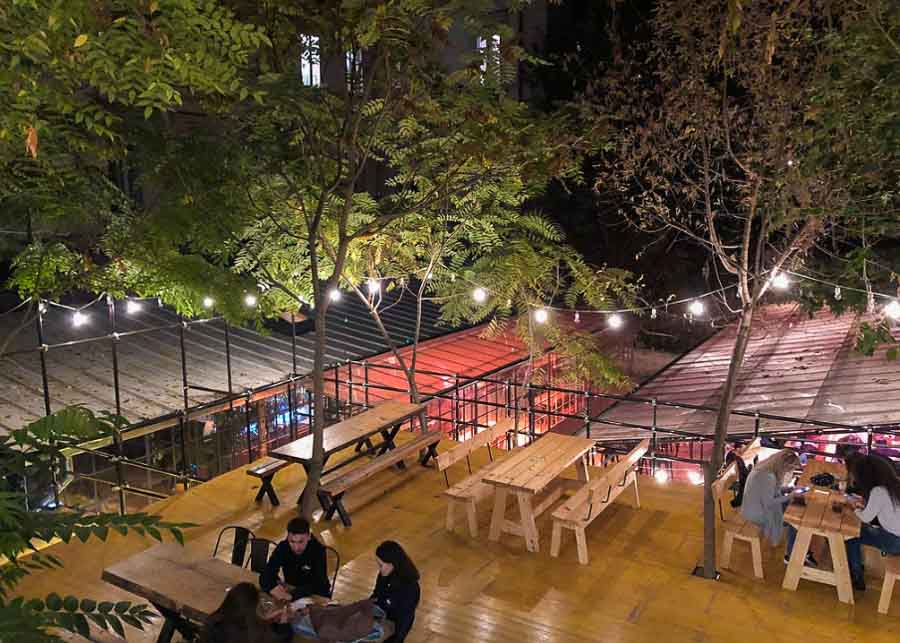 This is a self-service place. You have to go to the bar to order, pay and then bring back the drink to the table. The prices seemed a little high to me, but I guess we all deserve a treat once in a while. It is one of the most relaxing bars I've ever visited in Bucharest.
Address: Calea Dorobanți 44-46, Bucharest, Romania. The garden is open Monday to Friday from 4:00 pm to midnight and on Weekends from noon to midnight.
Bamboo Club
OXYA by Bamboo is one of the finest clubs in the nightlife scene of Bucharest. The ideal destination for a glamorous night out. It's original style, extravagant architecture, great music and sophisticated decor made Bamboo one of hippest clubs in South Eastern Europe.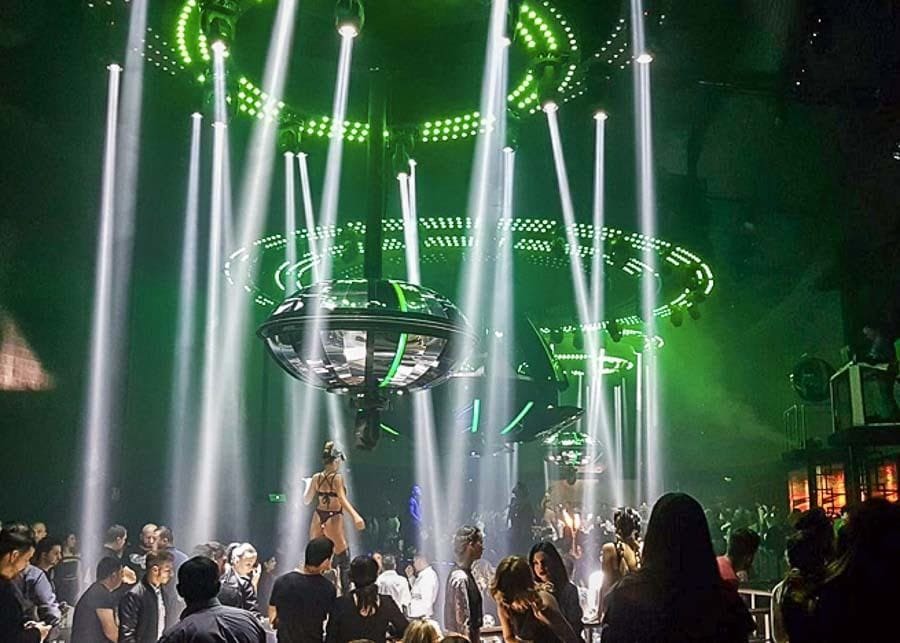 Bamboo is not only a lounge bar and a club, but also a restaurant with live music and dance shows. A wonderful place to dance your shoes off until the early hours of the morning on Fridays and Saturdays!
Address: Strada Caroteni 13, Bucharest, Romania. Currently the club is open only on Saturday nights, between 4:00 pm and 10:00 pm.
Fratelli Club
One of the best event venues in Bucharest where the most amazing parties take place is Fratelli Club. The tunnel-shaped club is certainly an intimate setting for a great night out, and they play some of the best EDM to be found anywhere in Bucharest.
The vibe is electric and sexy with bartenders showing off their skills by juggling bottles in the air, setting drinks on fire or building pyramids of glasses to make the drink cascade.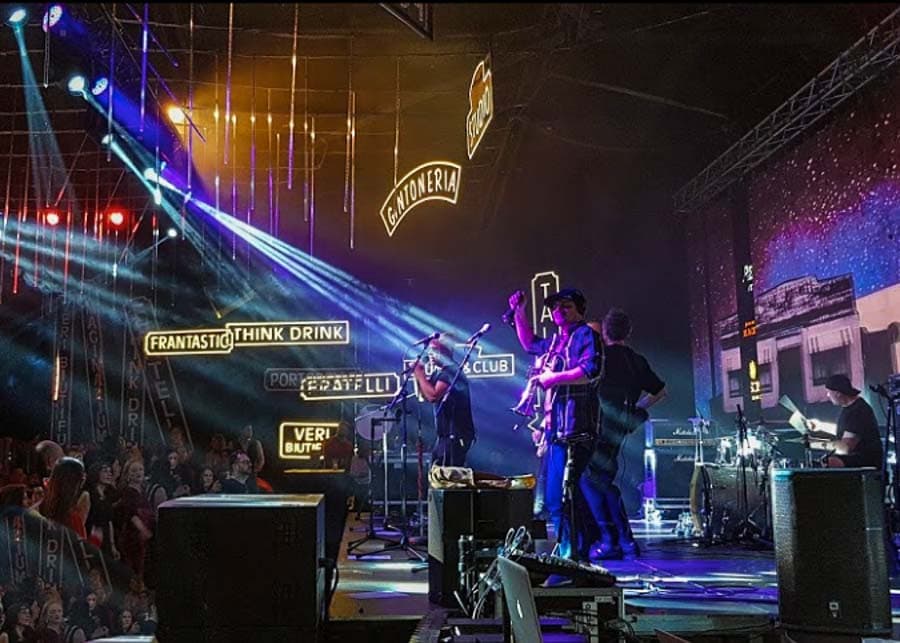 Pro Tip:
Be mindful on how you dress. They have the habit of not allowing into the club people who are not dressed up to their standards, which are pretty high.
Address: Strada Glodeni 1-3, Bucharest, Romania. The club is open only on Fridays and Saturdays, between 11:30 pm and 4:00 am.
Control Club
This is a trendy place to have drinks and dance if you are in the mood. To me it looks more like a mix of a bar, social club and restaurant, all in one place. Control Club used to only function as a nightclub which opened at midnight. but now it opens just a little after noon. During the daytime it's a pub.
There is a very nice outside patio with a bar for chatting and smoking. Inside there are two areas: one with tables for chatting and one with DJ for dancing. The restaurant is on the upper level.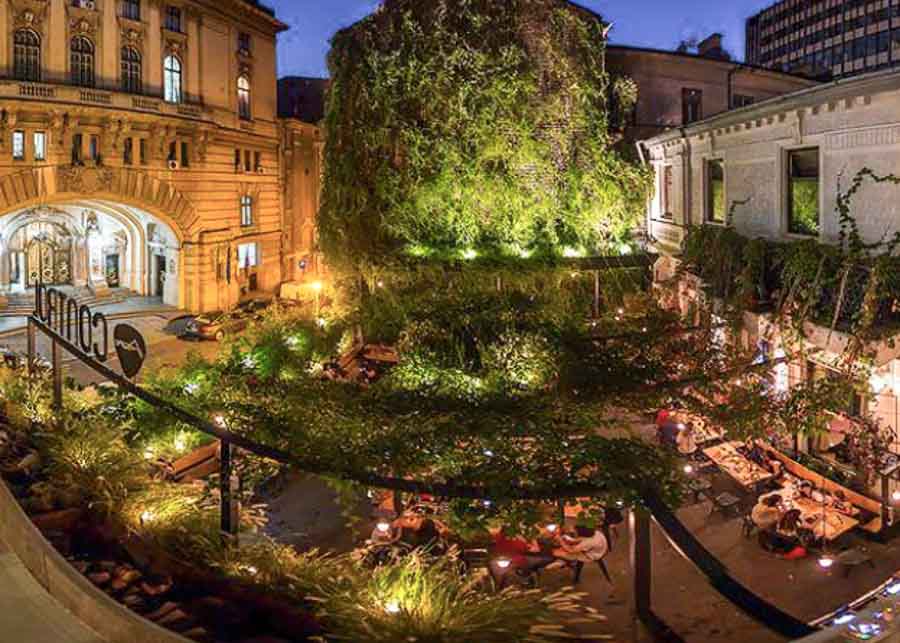 Being close to University Square, the club is a favorite night spot for the locals, especially students.
We arrived here around 9 p.m and the place completely empty so we headed to the restaurant upstairs, but that was completely full. We returned after 10:30 pm and found the party in full swing. People were pouring in and the music was really loud. We stayed for a while, but I am not a great fan of the electronic music, so we left.
Pro Tip:
If you want to have dinner here you should make reservations ahead of time. Otherwise the restaurant is always full.
Address: Strada Constantin Mille 4, Bucharest, Romania. The club is open Monday to Friday from 10:00 am to 6:00 am and Saturday and Sunday from noon to 6:00 am.
Player Club
Player Club remains is one of the most popular night spots in Bucharest: great music, sexy dancers and great DJs, all immersed in an exclusive setting. On the night we went there the atmosphere was crazy, with a good vibe and a dazzling light show.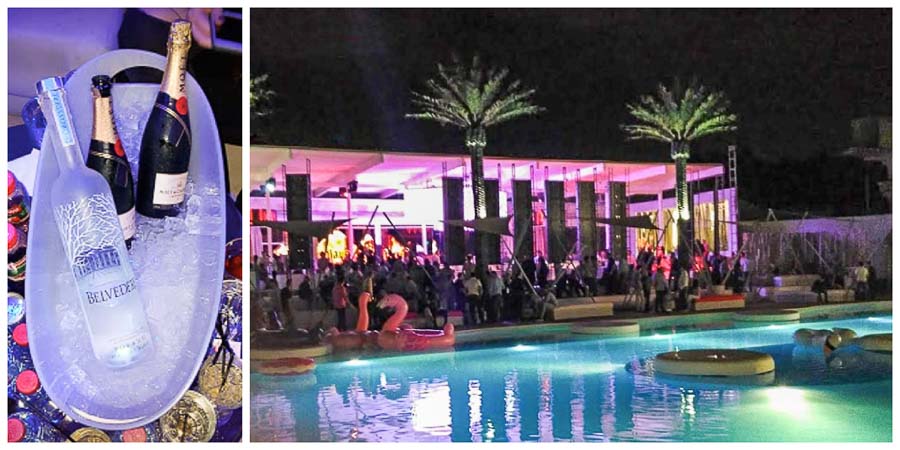 The club is partly inside and partly outside, with a pool in the middle. The atmosphere seems more relaxed than in other nightclubs, especially during the summer months, when the pool is open.
In summer, when Bucharest melts in heat, Player Club is also a favorite for place families with children, who come here to escape the heat.
Address: Montreal Square, București 011469, RomaniaCurrently the club is open only on Friday and Saturday from 11:00 pm to 6:00 am.
Practical Tips for Going Out at Night in Bucharest
Romanians love to party and the culture of going out is part of their daily social lives. Unlike here in the US, where people find meaning and fulfillment in their families, hobbies, pets, or being outdoors, in Romania people love to chat with friends over a cup of coffee or a drink, either after work or on weekends. That explains in a way the abundance of pubs, bars in clubs in Bucharest and the crowds that are always present there.
Going out at night is one of the most fun things to do in Bucharest. But before you head out to experience the city's party scene, there are a few things you should know:
• Bucharest nightlife starts pretty late. While bars and restaurants are already crowded by 9 pm, the club partying starts at around midnight and goes on until dawn.

• Most nightclubs charge an entrance fee that usually covers a drink. Others have a free-entry policy for girls. However, entrance fees and drinks are fairly cheap in Bucharest, compared to those in the West.

• If you have a specific place in mind and you are in a larger group, it's best to always book a table in advance. The more popular spots to go out in Bucharest are always crowded, especially on weekends.

• Ideally, you should go drinking and dancing with a local, but if you don't know any folks in Bucharest, stick to the historic center, which is the safest place for tourists. Or you can also choose to book a tour of the local pubs or clubs.
And while you are out and about, make it a point to check out one of the many fancy restaurants in Bucharest where you will dine like royalty. You can find lots of quality places to try out the traditional Romanian cuisine for relatively low prices.