The Weekly Postcard: Cathedral Rock Trail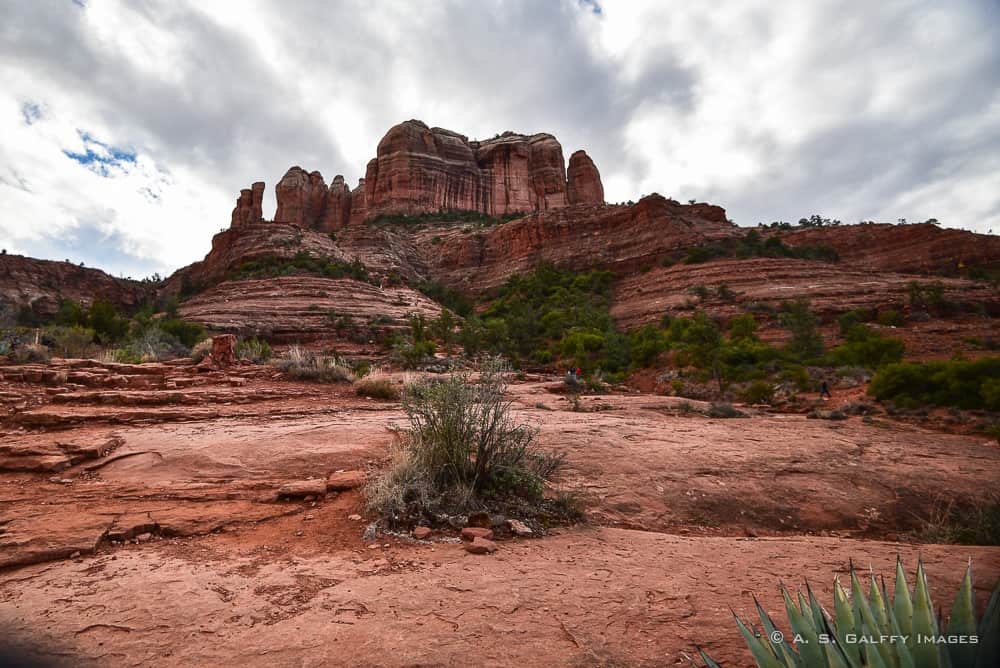 For many first-time visitors, the northern part of Arizona is a surprise: it's not a desert as they expected, nor is it boiling hot like the rest of the state. Areas like the Grand Canyon, Flagstaff and Sedona actually enjoy a temperate climate which is why they are great travel destinations year round.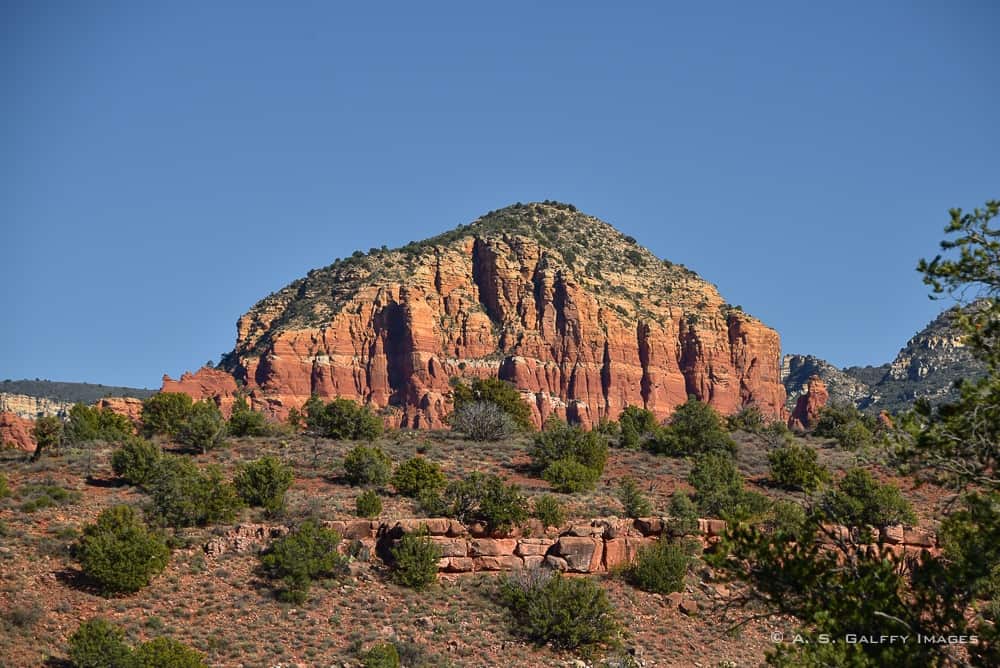 Sedona is known for it's magnificent scenery, arts and culture and especially for its beautiful hiking trails. One of the most popular hikes in Sedona is Cathedral Rock Trail.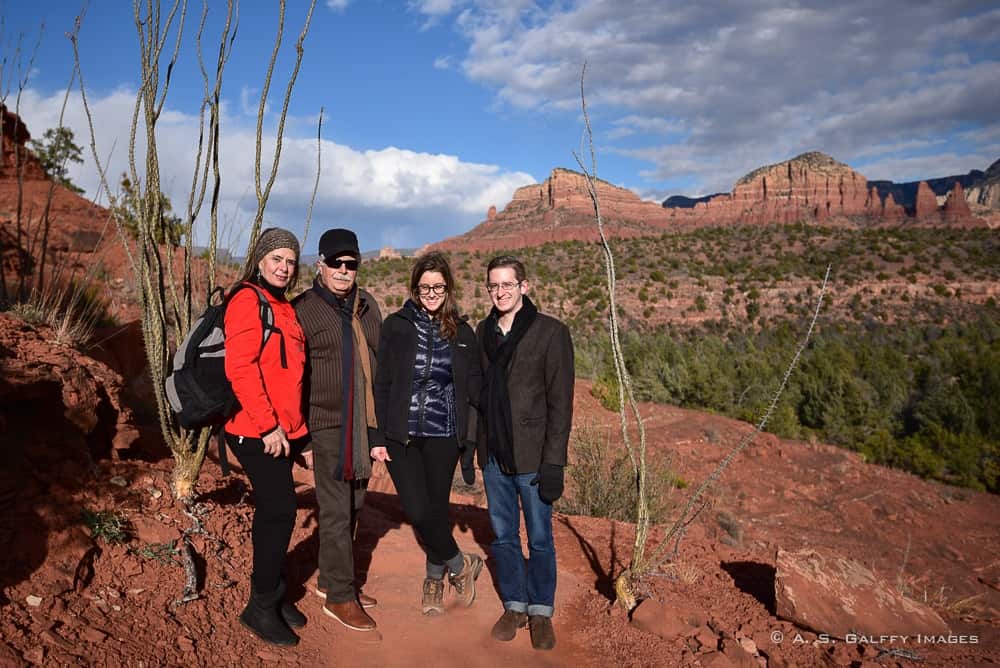 Cathedral Rock is a group of red buttes on the south side of Sedona. Rising majestically from its red sandstone base, Cathedral Rock inspires awe and fascination in every visitor, especially when viewed from the Red Rock Crossing. This rock formation is one of the most photographed spots in Arizona. It is THE rock that photographers have made the symbol of Sedona.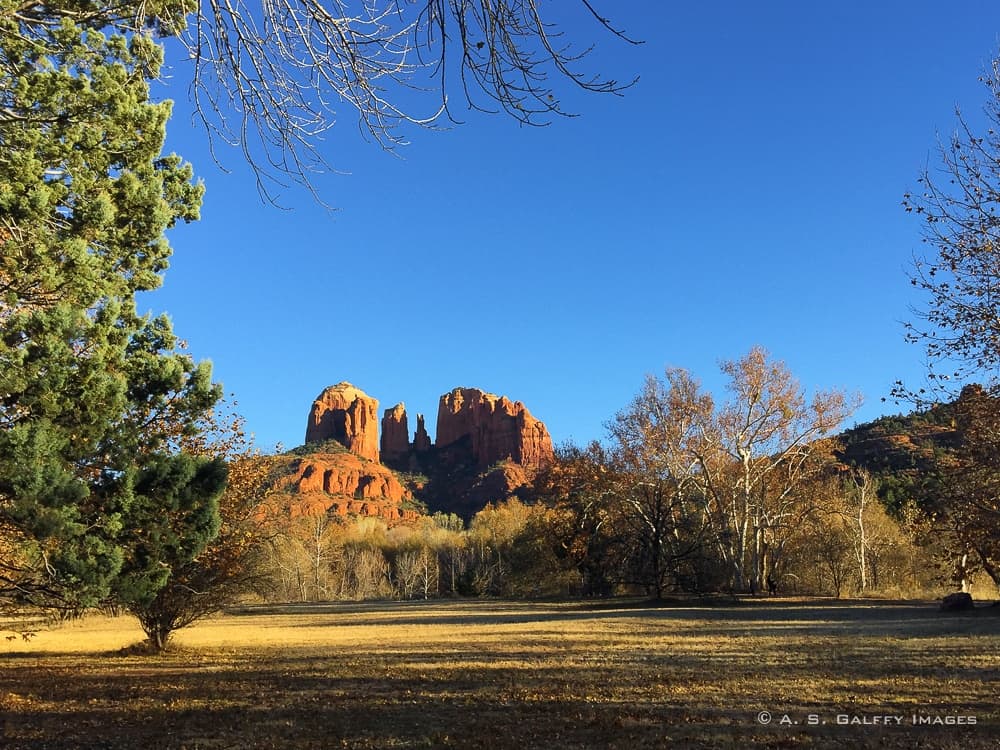 But besides its visual attributes, Cathedral Rock is believed to contain a source of magnetic energy, a vortex power. In New Age thinking, a vortex supposedly is a whirling fluid of energy produced by the earth and which can be felt in certain locations. Sedona is believed to have at least four such vortexes. Now, whether you believe in spiritual energy and metaphysics that's another story, but Cathedral Rock surely is an idyllic oasis of peace and quiet.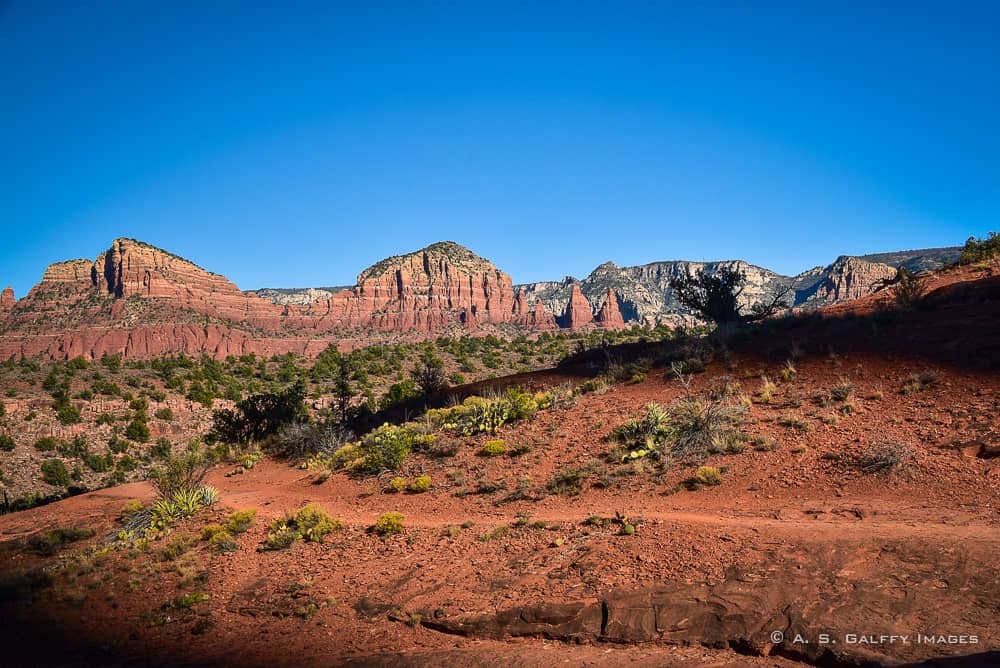 Apparently, you don't have to do any climbing to feel the energy at this vortex. But vortex or not vortex, hiking the 1.5 mile trail to the top of the Cathedral Rock is an experience you won't forget. As you start the hike, the Rock is hidden from the view for the first part of the trail, but after a short walk the monumental, almost vertical rock appears in front of you.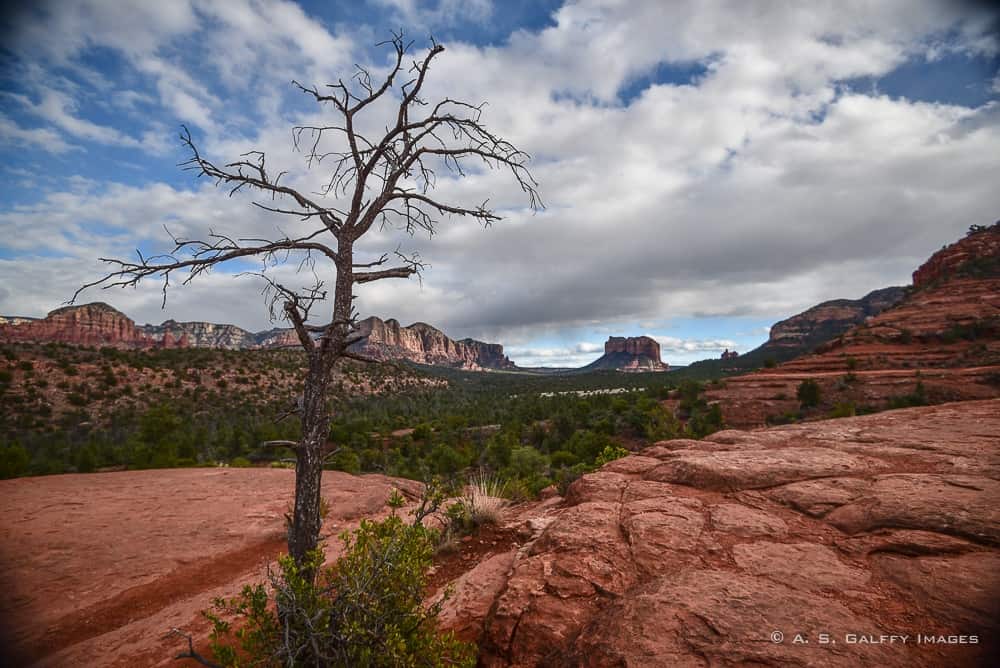 Cathedral Rock Trail is more of a rock climb than a hike and it requires a lot of determination. The trail is quite steep and difficult in some places. The mid section has a near vertical segment where you have to climb using your hands and feet. However, for those less interested in proving their athletic skills (like me!) there are several other options to admire the stunning views of the area around and still brag they hiked the Cathedral Rock Trail. One is the Easy Breezy trail, a mostly level walk around the base. The other trail leads you to the base, up a few hills. Then from there you can start climbing or take the other part of the trail goes around the Rock for a couple of miles. This trail is primarily used for hiking & mountain biking and is accessible year-round. There are wonderful views all along, but the most spectacular ones are definitely from the top.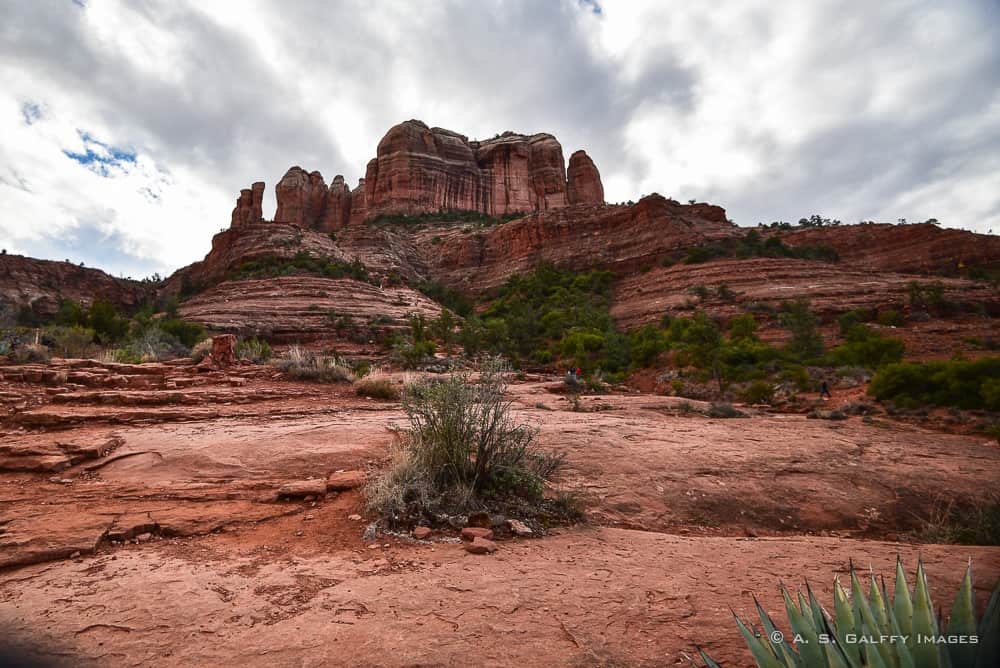 Finding the trailhead was the trickiest part though. Google maps originally lead us one round about further than necessary, so while heading south just make sure to turn right onto Back O' Beyond to get there. Parking is very limited, so come early morning or late afternoon.