You cannot visit the town of Amboise and its impressive château without also visiting nearby Chateau du Clos Luce. Château du Clos Lucé has nothing of the extravagance of the Loire Valley castles. In fact, it is not even a castle in the real sense of the word.
On the other hand, it can brag about something that none of the others can: Clos Lucé claims to have been the official residence of one of the greatest minds of all times, Leonardo da Vinci. And history comes alive when you walk the very ground on which Leonardo himself walked in the final years of his life.
A Brief History of Chateau du Clos Luce
The small château is located in the city of Amboise, France, about 500 meters away from the royal Château d'Amboise, to which it is connected by an underground passageway. The building is a two-story high mansion with a beautifully ornate façade of pink brick and tufa stone.
So how did this place get to be Leonardo da Vinci's home? During the Italian wars, the Kings of France discovered Leonardo da Vinci's talents and called on him many times. But it was King Francis the First who invited Da Vinci to live at the Château du Clos Lucé and work for him, in 1516.
When he moved to Clos Lucé, crossing the Alps on the back of a mule, Leonardo brought with him from Rome some of his favorite works. Among them was his famous Mona Lisa. That explains why this painting hangs in Paris today and not in Rome.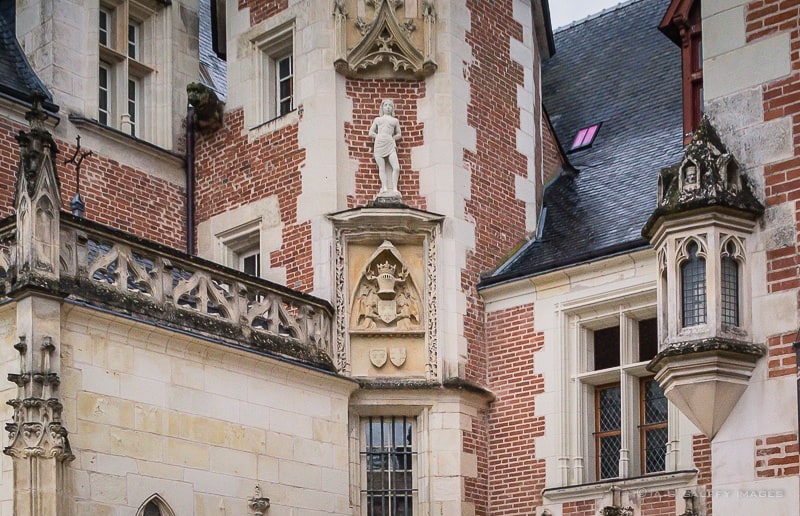 Da Vinci's Time at Chateau du Clos Luce
Da Vinci stayed at Clos Luce in Amboise for the last three years of his life. During this time he designed some remarkable projects. Two of these accomplishments still amaze the engineers today. One it the draining system for the Sologne marshes. The other is the intricate double-turn staircase at Chateau de Chambord.
During his time at Chateau Clos Luce, Da Vinci worked as the king's painter, architect and engineer. At times, he was even the king's entertainment director, organizing festivities for the Court. It was at Clos Lucé where Da Vinci drew up the plans for an ideal town at Romorantin.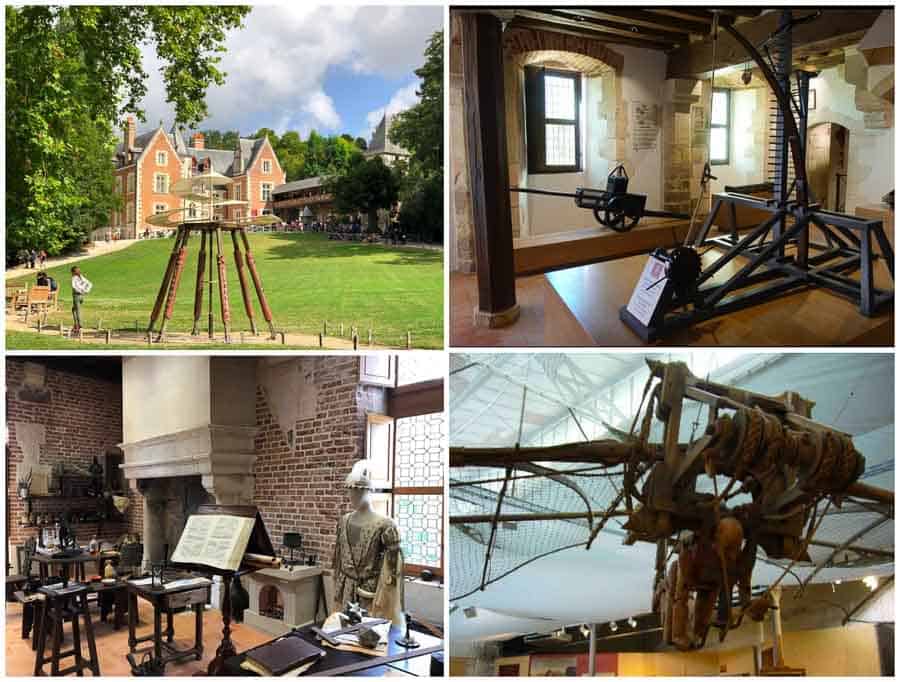 King Francis I had a very high esteem for Da Vinci. In addition to Clos Lucé, he also gave him a big allowance in gold and financed his works. The artist was free to think, dream and pursue his goals. And all the king was asking in return was the pleasure of hearing the maestro speak his words of wisdom:
"It had long since come to my attention that people of accomplishment rarely sat back and let things happen to them. They went out and happened to things."
What to Expect when Visiting the Castle
The Chateau du Clos Luce was erected in the 1400s. Over the centuries the chateau fell into serious disrepair. In 1960s the building underwent some major renovations that brought it to the condition it was in during Leonardo's time.
Although not very big, the château is really beautiful and atmospheric. You can try to imagine the daily life of this illustrious man as you visit his bedroom, his kitchen, and his study.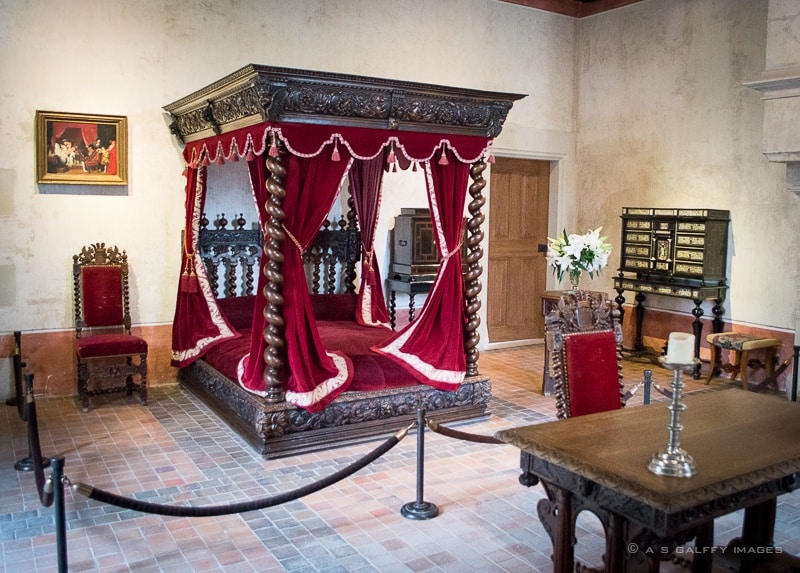 The underground rooms display a great number of models ranging from military engineering projects and mechanics to flying machines and musical instruments. The models have been built by the IBM Corporation from Leonardo's sketches and using materials available in his time.
Da Vinci's Unusual Inventions
Da Vinci had a brilliant mind and was so much ahead of his time. His imagination still amazes people of the 21st century. One of the most interesting inventions that we've seen at Chateau Clos Luce are the sketches of an unusual musical instrument.
The instrument looks like a harpsichord, is played like a piano, but it sounds like a violin. Until recently the 500-hundred-year-old concept existed only on paper, but last year it was finally built. "Viola organista" made its first debut at a piano festival in Krakow, Poland.
The Unusual Park at Chateau Clos Luce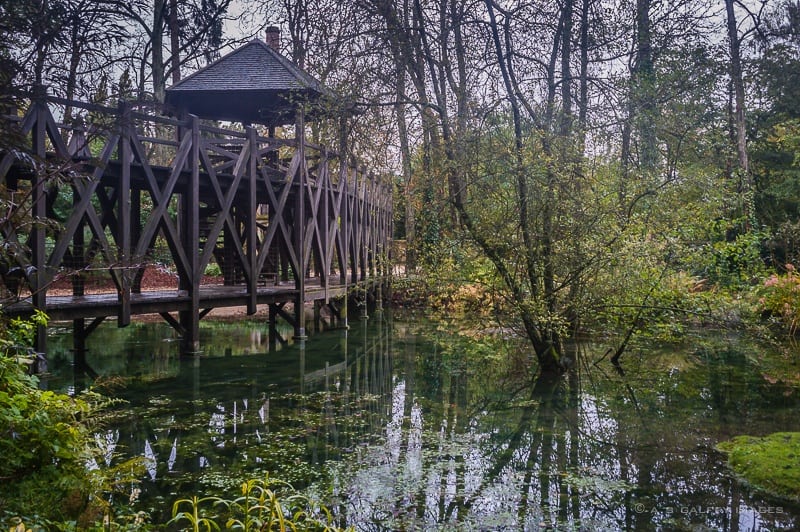 Chateau du Clos Luce is surrounded by a huge and fascinating garden (The Leonardo da Vinci Park). The park has beautiful creeks, ponds and waterfalls. There is even a vegetable garden.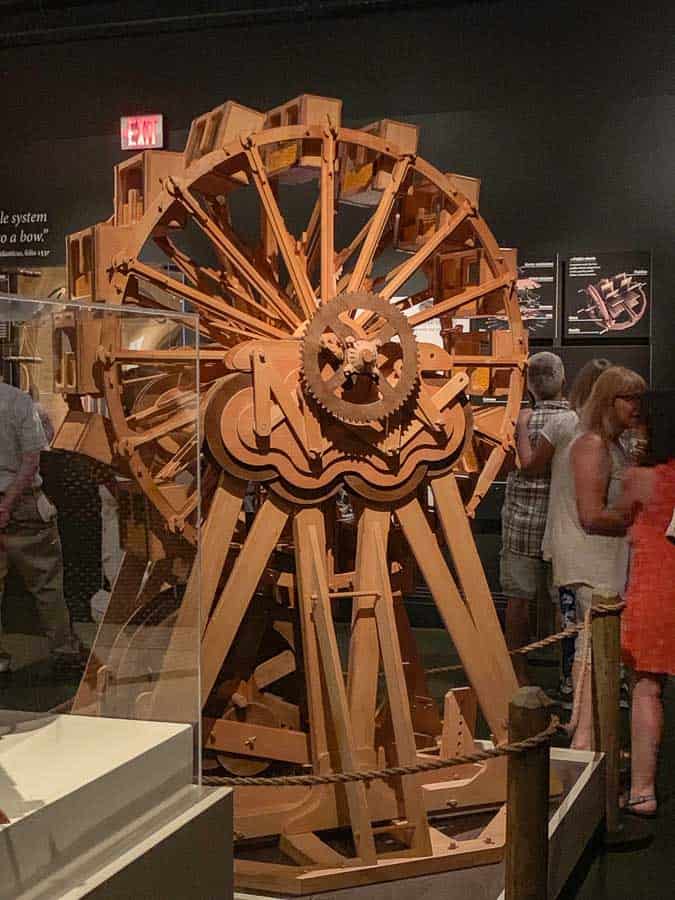 But it's not the beautiful landscape that make the castle grounds so unique. As you walk through these green oasis, you'll discover an unusual display of art: full-size working machines designed by Da Vinci and recreated by engineers according to the maestro's drawings.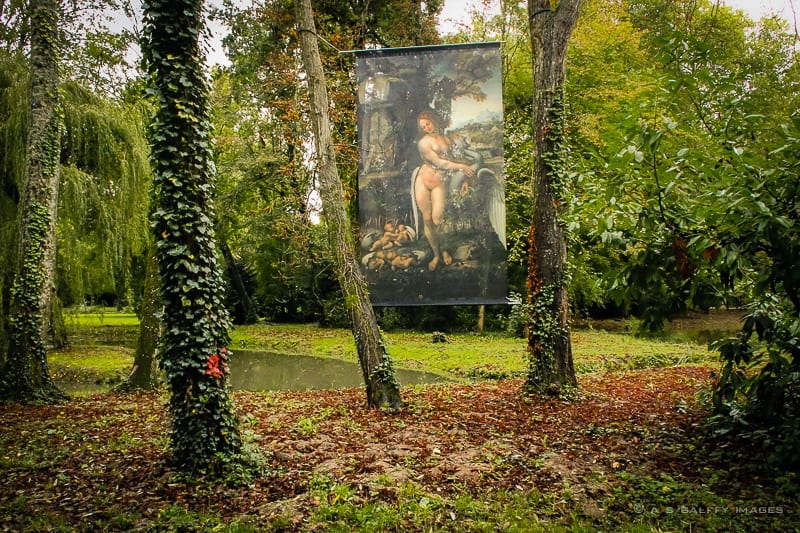 You'll also see some of his paintings and sketches on big translucent panels hanging from the trees.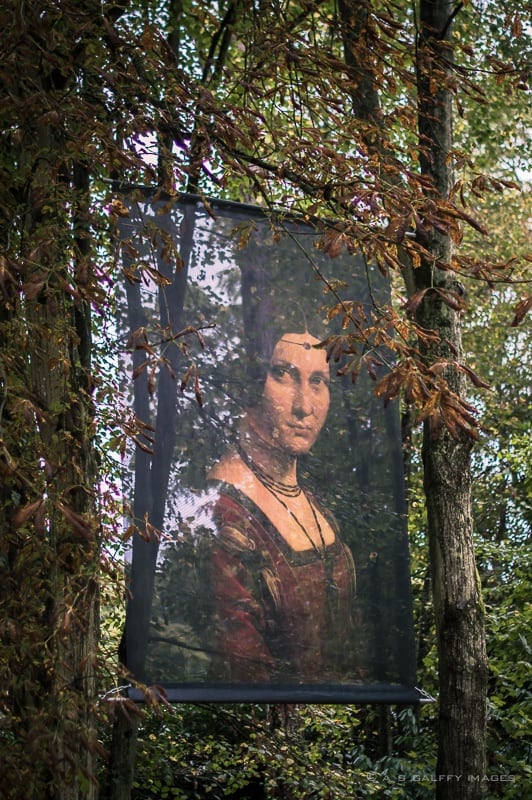 At the bottom of the park there is a columbarium built by one of the first owners of the property. The dovecote is still intact and could house 500 pigeons. In summer the garden hosts evening concerts and other special events.
Practical Information for Visiting the Castle
Le Château du Clos Lucé – Parc Leonardo da Vinci is located at
2, rue du Clos Lucé
37400 Amboise
Val de Loire, France
Opening hours are 9 a.m. to 7 p.m.
Admission fee is €3.90/person.
The visitor center provides free guided tours of the château and the park in several languages. Audioguides are also available is 15 languages.
Parking: There is both free and private parking for cars on the rue du Clos Lucé, about 300m on foot from the visitors' entrance.
A Final Note
Leonardo da Vinci died at Clos-Lucé on May 2, 1519 and was buried in the Saint-Florentin church at the Château d'Amboise.
Although not as impressive as other castles in the Loire Valley , Chateau Clos Luce gives a great insight into the genius of Leonardo da Vinci. And, much like Château de La Ferté Saint-Aubin, Clos Lucé provides a good learning experience for young and old alike.
READY FOR A TRIP TO EUROPE? YOU MAY ALSO LIKE: