The charming resort of Interlaken won me over from the start. It lies in what is perhaps the most sublime alpine scenery in the world. But little did I expect that I'd remember Interlaken for one the best hotel experiences I ever had. My husband and I were privileged to be the guests of Lindner Grand Beau Rivage Hotel for two nights this spring.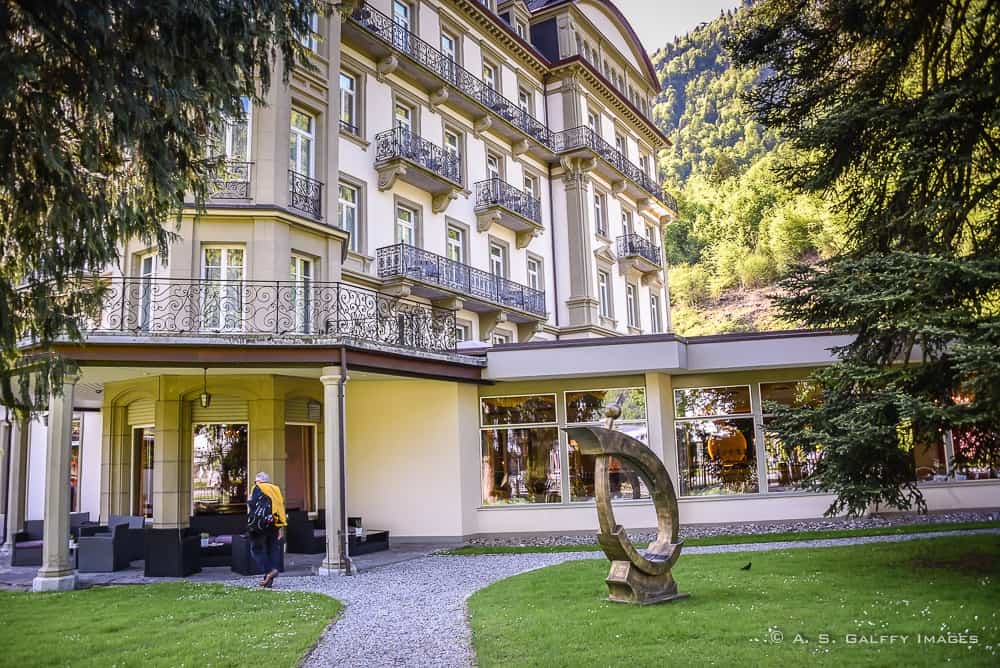 Located in the heart of Interlaken, just minutes from the Interlaken Ost train station, Lindner Hotel enjoys a serene location right on the banks of the Aare River, between lakes Thun and Brienz. The grandiose structure dominates the area around, offering spectacular views of the river or the mountains from every room. Although it's only a 5-7 minute walk from the train station, the hotel provides a free shuttle for its guests.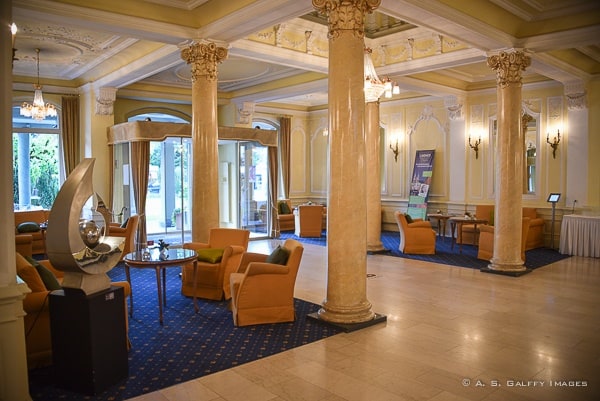 What to Expect at Lindner Beau Rivage Hotel
Lindner may not be your typical Swiss luxury hotel, but it definitely has class and elegance. Its nice old-fashioned ambiance makes you feel welcome as soon as you arrive. From the valet who greets you at the door, the fresh mint and lemon water that awaits you in the lobby, the old-school room key on a heavy fob, to the Cigar Lounge, this place is reminiscent of bygone era when guest were pampered at their hotel.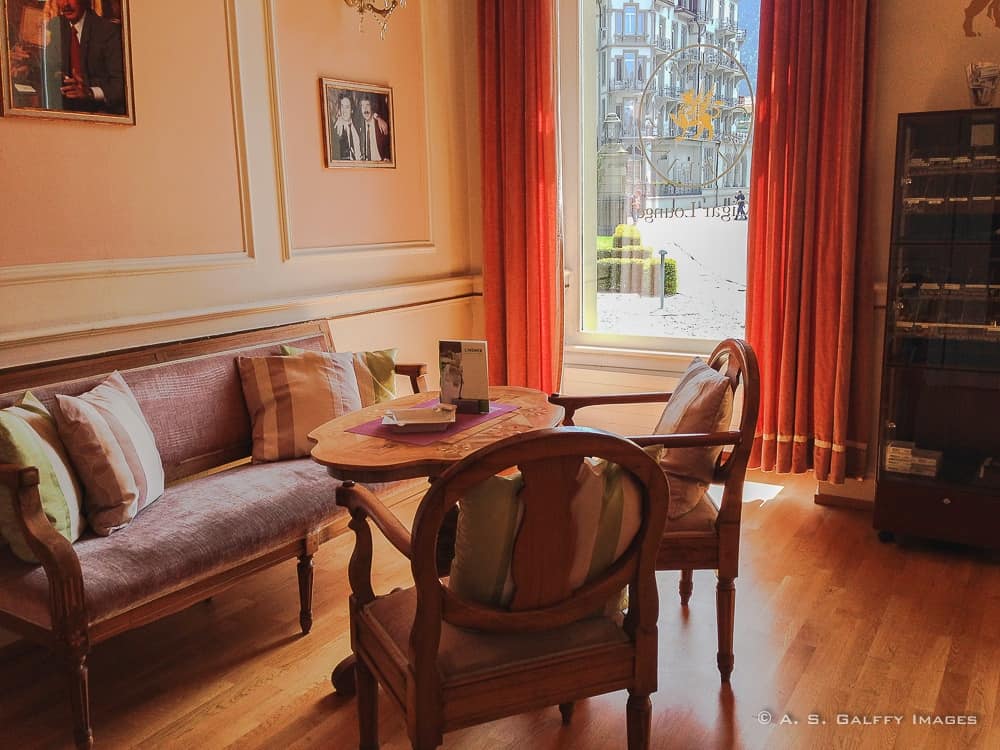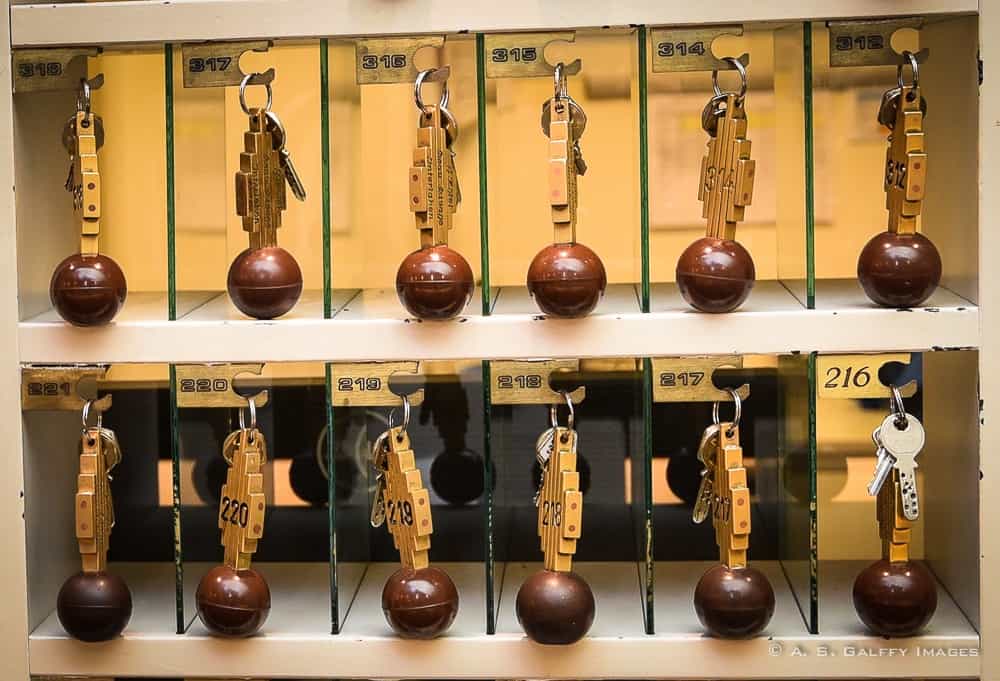 Amenities
The hotel has 86 rooms, including 74 standard rooms, nine junior suites and three suites. The room price includes:
• Free wireless internet
• Free use of the spa and gym
• Bathrobe and slippers for the duration of your stay
• Coffee-/ tea making machines in the room
• Free Parking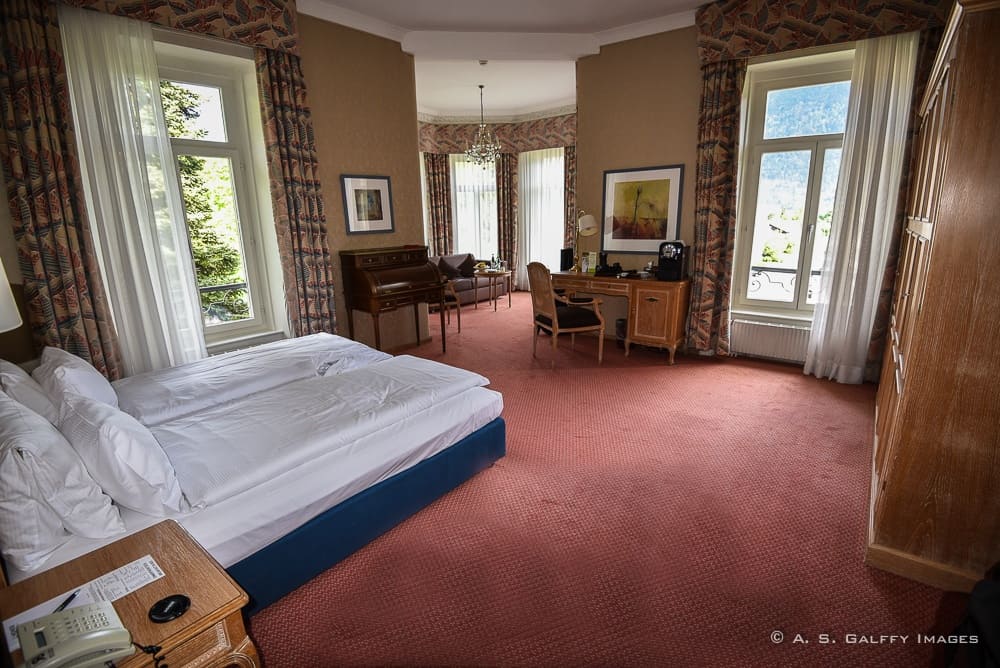 Our Junior Suite was very large and bright, with high ceilings and lots of windows. The room offered a great view of the Jungfrau on one side and a view of the Aarn river on the other side. The bed was very comfortable, with high quality linen.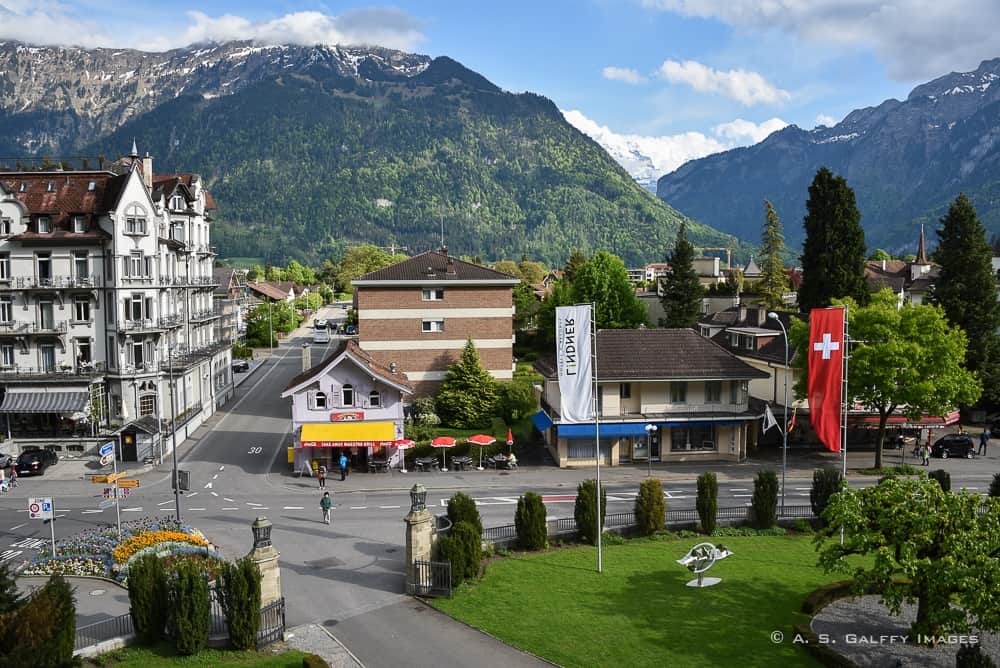 Upon arrival we found a fruit basket and mineral water in the room. We thought that was a welcome gift, but to our surprise the fruit basket was there every night.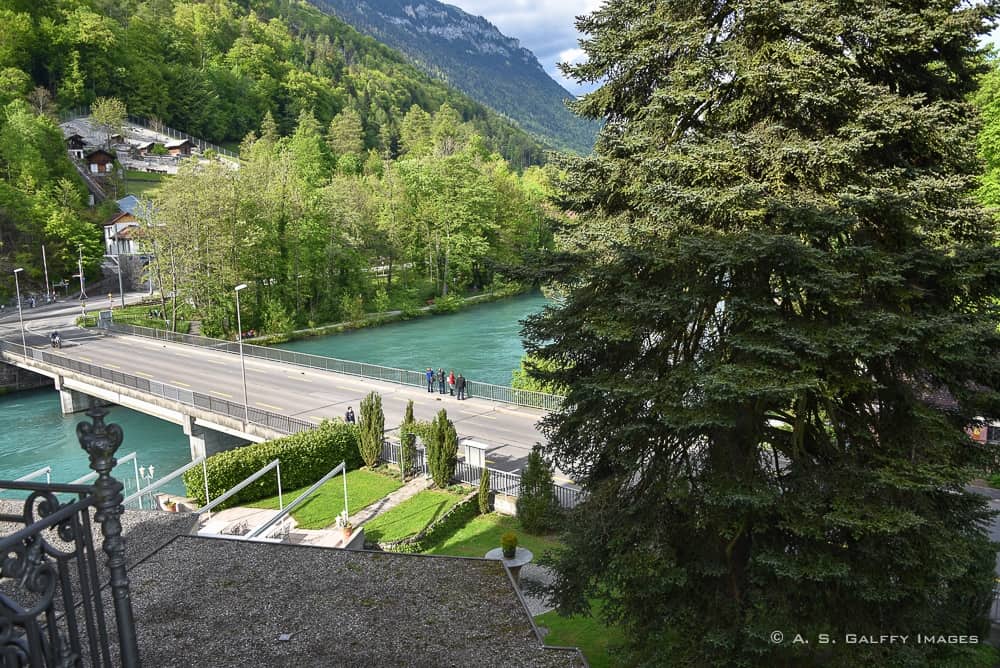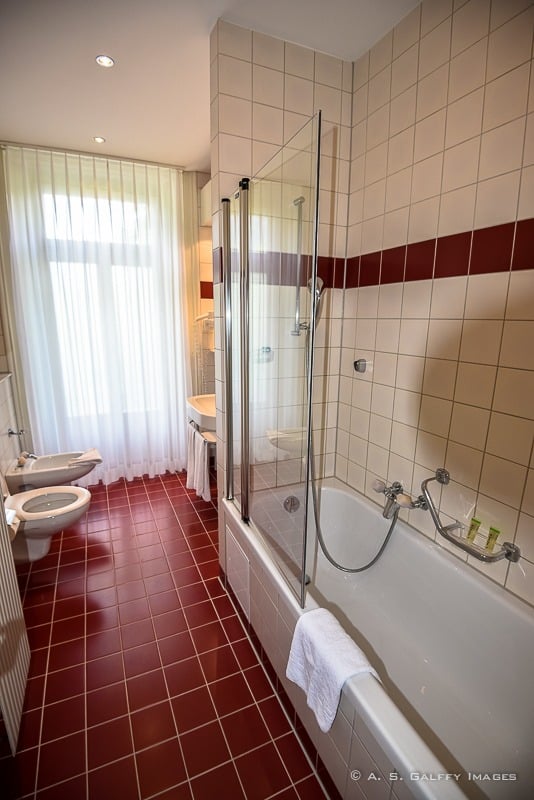 The bathroom was also very spacious and featured a balcony with two chairs, a toilet, a bidet and a tub/shower combination. An abundance of toiletries was provided. Linens and towels were changed every day, without the oh-so-annoying 'towel on the floor policy' (yes, I'm looking at you, America!)
Other Parts of the Hotel
We also visited the other three master suites which are located on the highest floor of the hotel. The master suites are very spacious and have vaulted ceilings and skylights. Each suite features a big bedroom with a king-size bed and a large sitting area with sofas and armchairs. Their bathrooms have a clean, modern design and are very well appointed.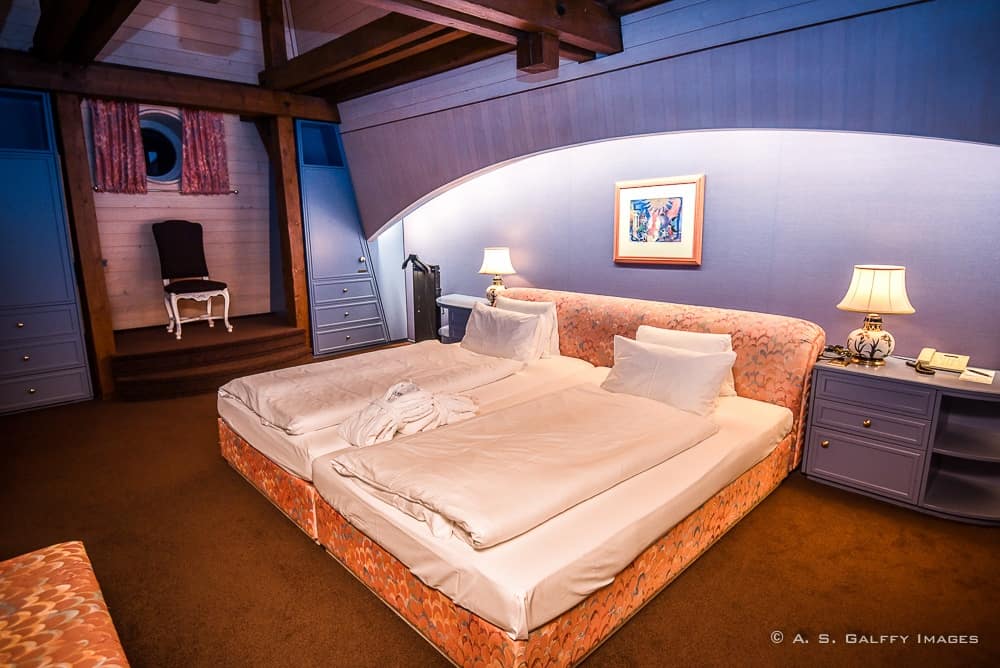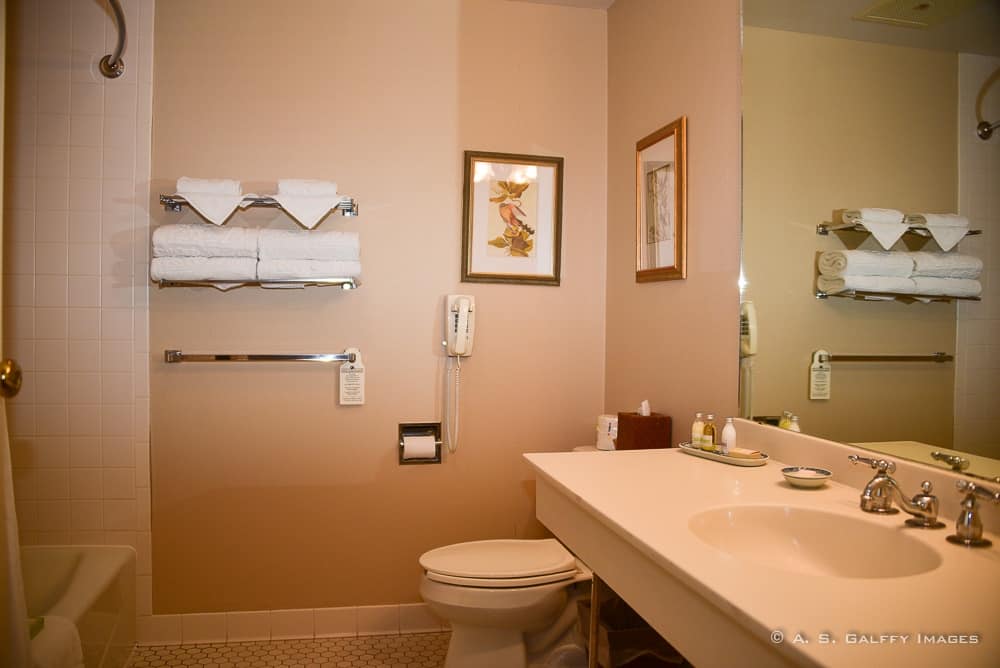 The hotel's wellness and spa area features a large indoor swimming pool with a glass wall that overlooking the yard, a beauty center, sauna and steam bath and a gym.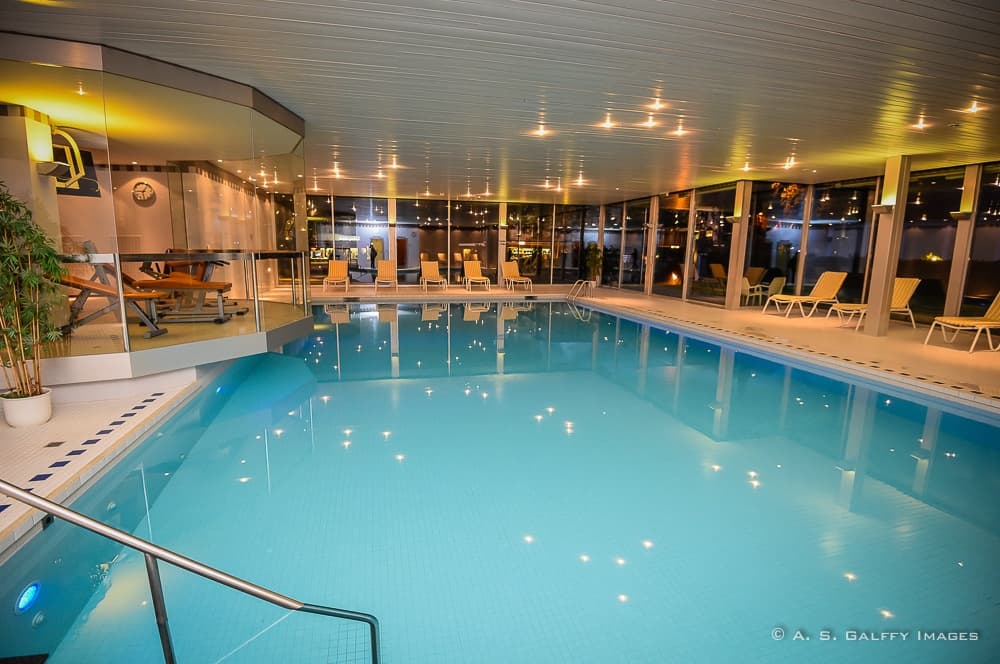 There are also several conference rooms with the most sophisticated media technology and a banquet hall that can fit up to 200 people.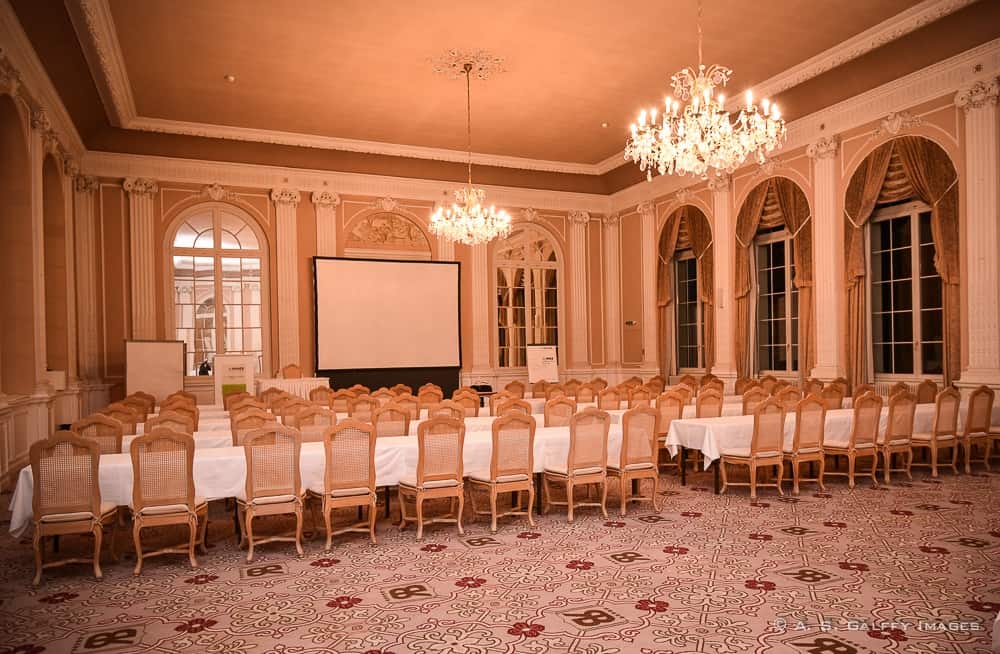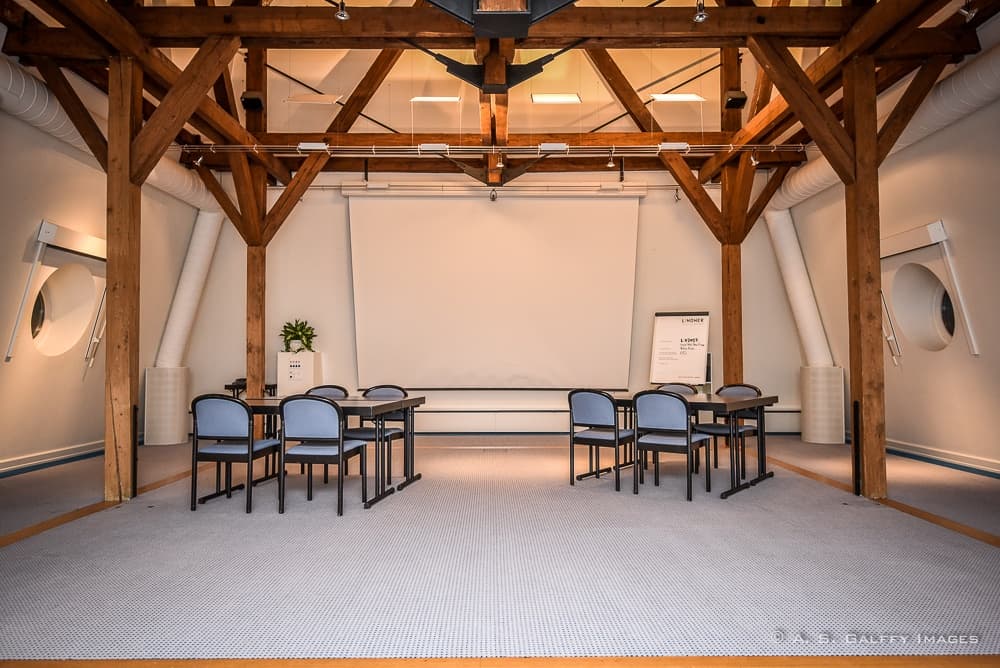 Lindner Beau Rivage Hotel has an extremely friendly and pleasant staff that will go out of their way to make you feel comfortable. We were provided with a lot of information about the area, maps, timetables, discounts, etc.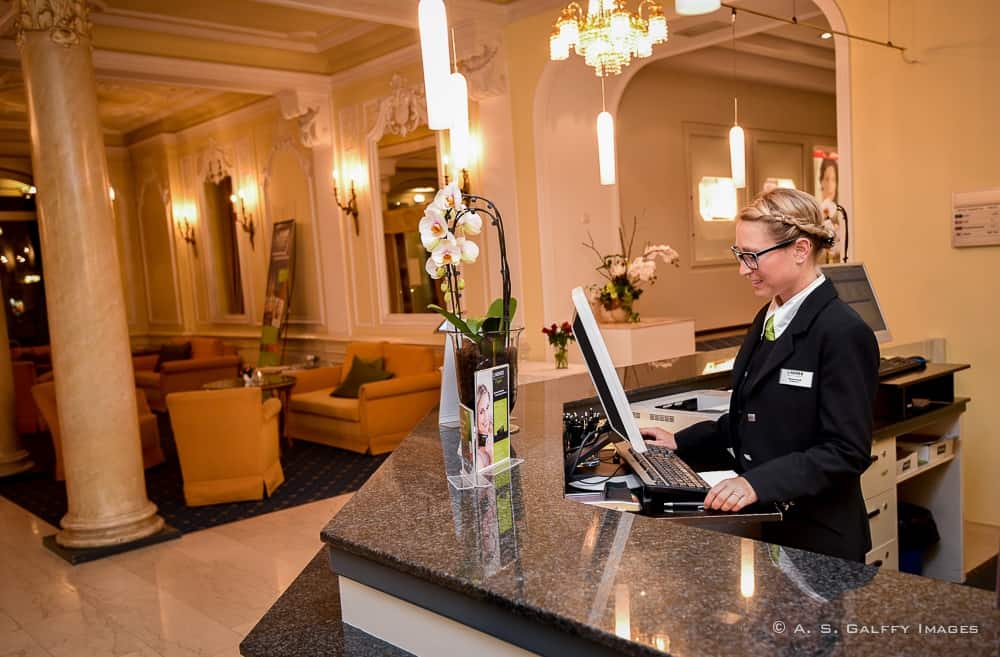 The breakfast was absolutely fantastic, with a very large variety of breads, cheeses, fruits, eggs, cold cuts and other delicacies. The hotel has two restaurants serving breakfast and dinner where you'll find good menu choices and a very good service. There is also a bar/lounge where you can enjoy a drink and relax.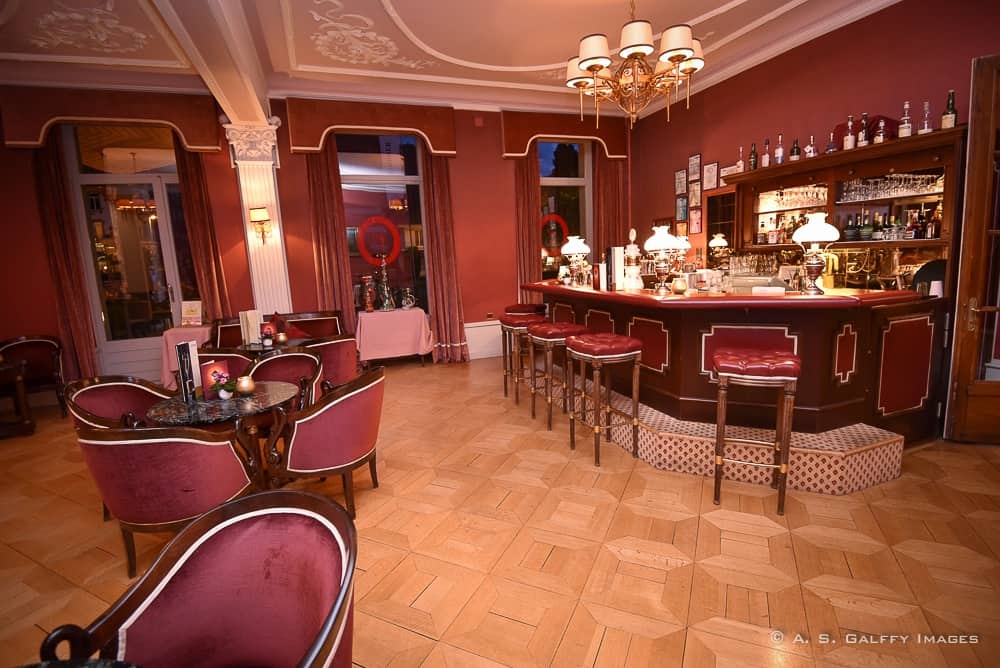 We definitely had a wonderful stay at Lidner Grand Beau Rivage and would love to stay there again next time we come to town.