Inside the 'Ruin Pubs' of Budapest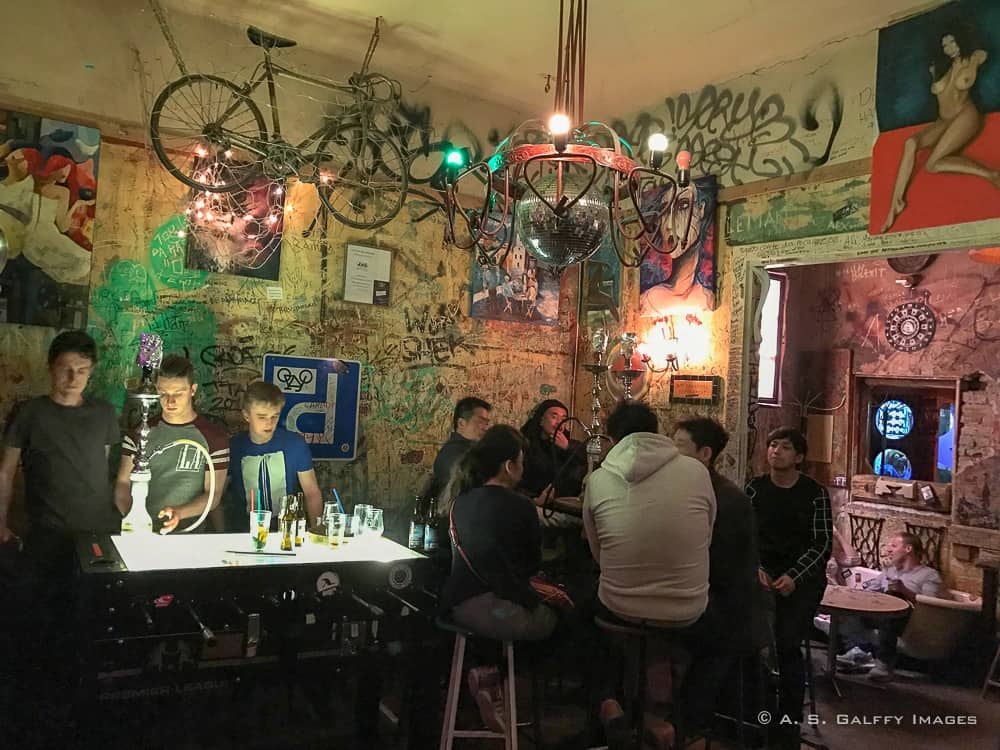 Budapest has a reputation for being a party city, but few visitors actually know how complex and eccentric the city's nightlife really is. From rooftop bars and decadent spa parties to jam-packed nightclubs that attract top DJs from around the world, Budapest has an abundance of venues where you can slam a drink or shake your booty. On our latest visit to Budapest we stumbled upon the ruin pubs, a chain of artsy bars that are unique to the city. We've been coming to Budapest for almost 15 years and yet didn't find out about them till now. Well, I guess if we were younger we would have discovered them sooner.
What are the Ruin Pubs?
In short, the ruin pubs are quirky bars opened in abandoned buildings. An ingenious way of recycling spaces. They are a hybrid of bar, nightclub, café, and beer garden, that have been built in dilapidated spaces in Budapest's District VII. Once the site of the Jewish ghetto, this area of Budapest became derelict in the decades following World War II, after the deportation of the Jews.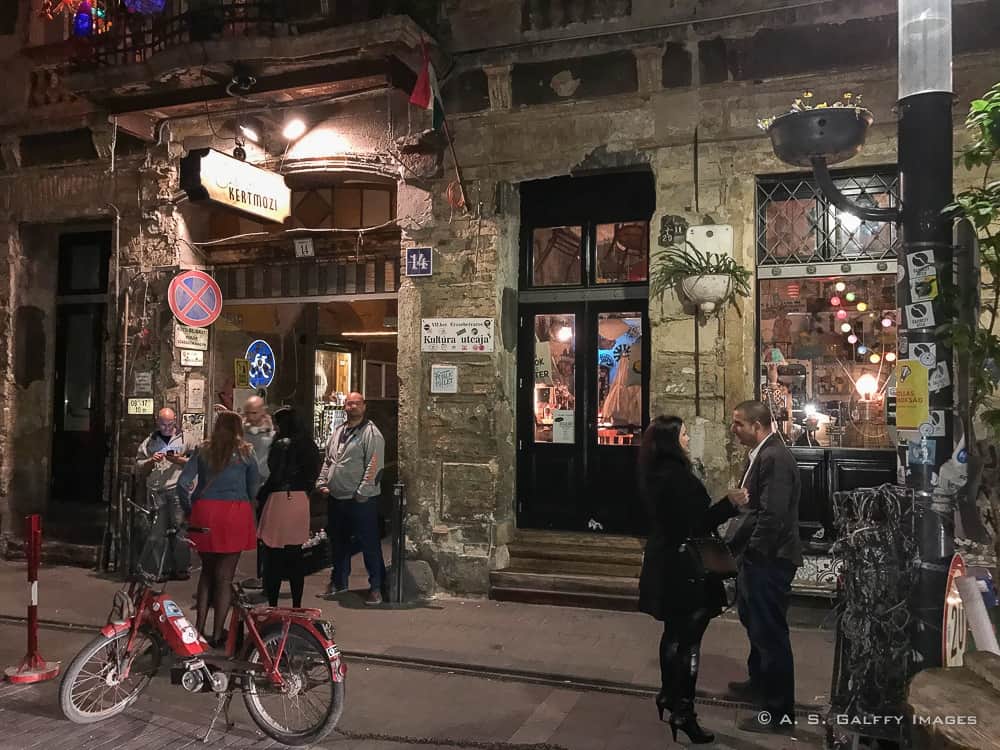 History of the 'Ruin Pubs' in Budapest
It all started as an experiment in the early 2000, with the creation of Szimpla Kert (Simple Garden), a bohemian bar set up in an abandoned building on Kertész utca, offering affordable drinks for the young crowd in Budapest (later the bar was moved to Kazinczy utca.) Szimpla Kert shortly became the hottest place to party in Budapest and at the same time created a trend for reusing abandoned spaces. The following year more ruin pubs started to pup up all around the city. In the early days of the ruin pubs many of them had been closed down due to legal problems concerning the safety of the buildings. Eventually, the ruin pubs became such an iconic part of the city that people would come to Budapest especially to sip a glass in these crumbling taverns.
The Ruin Pubs Today
An estimated 30 ruin pubs are now in the city, each one of them with its own personality. But they all have a few things in common: an old abandoned building, raw-brick walls covered in graffiti, flea market furniture, funky props and a bohemian atmosphere. Some of these bars are so inconspicuous among the buildings that they are difficult to spot. From the outside they look like regular homes. There are no signs pointing the way, no long lines at the door. But once you get into the inner courtyard, you are in the middle of a funky bar, surrounded by people dancing, drinking, talking and having fun.
Where to Find the Ruin Pubs in Budapest
The ruin pubs have become one of the great attractions in Budapest. These intriguing places are found mainly the city's Jewish Quarter, but you just have to know where to look. Here are some of the most famous ones:
Szimpla Kert (Kazinczy utca 14, 1075 Budapest) was the first ruin bar opened in Budapest
Kőleves Kert (Kazinczy utca 37-41, 1075 Budapest)
Ellátó Kert (Kazinczy utca 45,1075 Budapest)
Grandio (Nagy Diófa utca 8, 1072 Budapest)
Instant (Nagymező utca 38, 1065 Budapest)
Anker't (Paulay Ede utca 33, 1061 Budapest)