My guest for this month's series Travel Blogger Interviews is Cindy Carlsson, an avid traveler and passional photographer from Minnesota, the creator of Exploration Vacation.
Tell us a little about yourself: Who are you? Where are you from?
I'm based in the USA in Minnesota, which is just south of Canada. From there I have traveled to almost 70 countries. Most of the time I am fortunate to be accompanied by my ever-patient husband, Lane.
While I've only been blogging for 10 years, I've been traveling, taking pictures, and writing for as long as I can remember.
Despite being raised in a small town where almost no one traveled, my family went on a long-distance road trip every few years when I was growing up. Those family trips introduced me to a large cross-section of the USA. And, as travelers know, seeing one place just makes you want to see more, so those trips got me hooked on travel.
I also got hooked on photography at a young age. My mom let me use her Brownie camera about the time I started grade school, so I really can't remember a time when I wasn't taking pictures! While I worked as a photographer during college, I left it behind to do other things after graduation. My professional training is as a land use planner, which probably explains my interest in place, urban form, and how people live. For most of my professional career I worked at Minnesota's state transportation agency. While there I supported metropolitan planning, analyzed policy, led strategic planning, managed agency reporting, and developed a sustainability program. However, in other jobs I've also run organizations, lobbied at the state legislature, and made costumes for Renaissance Festival performers!
A couple of years ago I decided it was time to change directions again and left my job at the transportation department in order to travel, take pictures, and write about the fascinating world we share.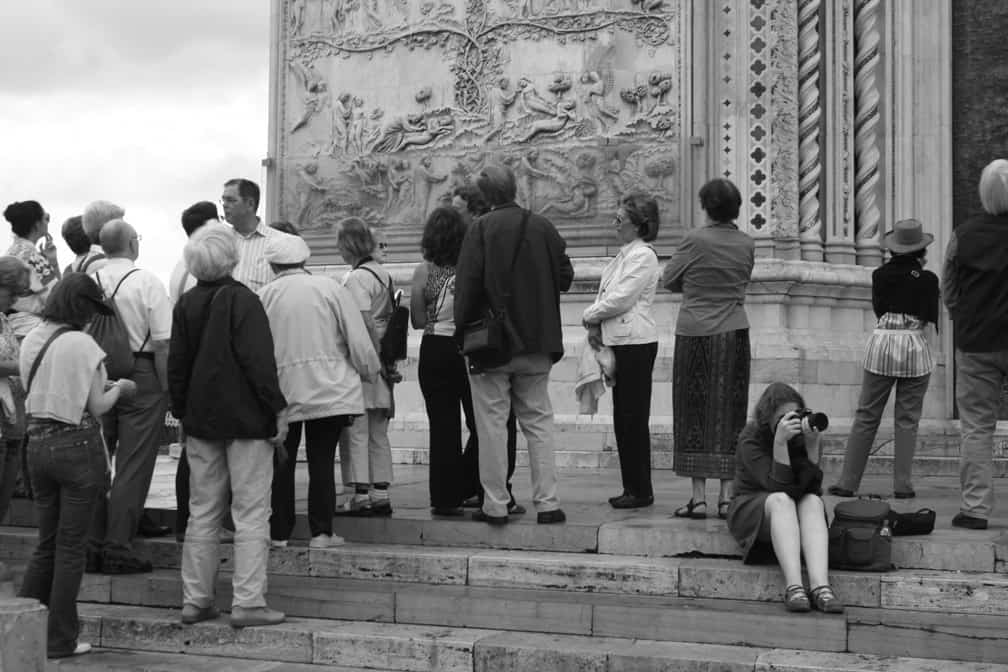 What is your blog about and how did you start blogging?
Exploration Vacation is about getting to know and understand the places you visit. It's aimed at adults who want to discover what makes a place unique. I discovered blogging while researching a trip to Kotor, Montenegro. At the time there were very few English-language travel guides on Kotor and I got most of my information from a blog by a Norwegian backpacker. That experience led me to start blogging as The Travel Gal a year later – after a 2005 trip to Botswana. Like Kotor, travel information on Botswana was rather limited at the time. The blog let me tell my friends about my trip while also providing information for those planning their own trip.
I still try to entertain, inspire, and enlighten both arm chair travelers and those researching their own trips. We live in an amazing and diverse world, and I want people to experience it – even if only on my website! At the same time, I also want to encourage people who are planning a trip to dig a little deeper into the place they are visiting.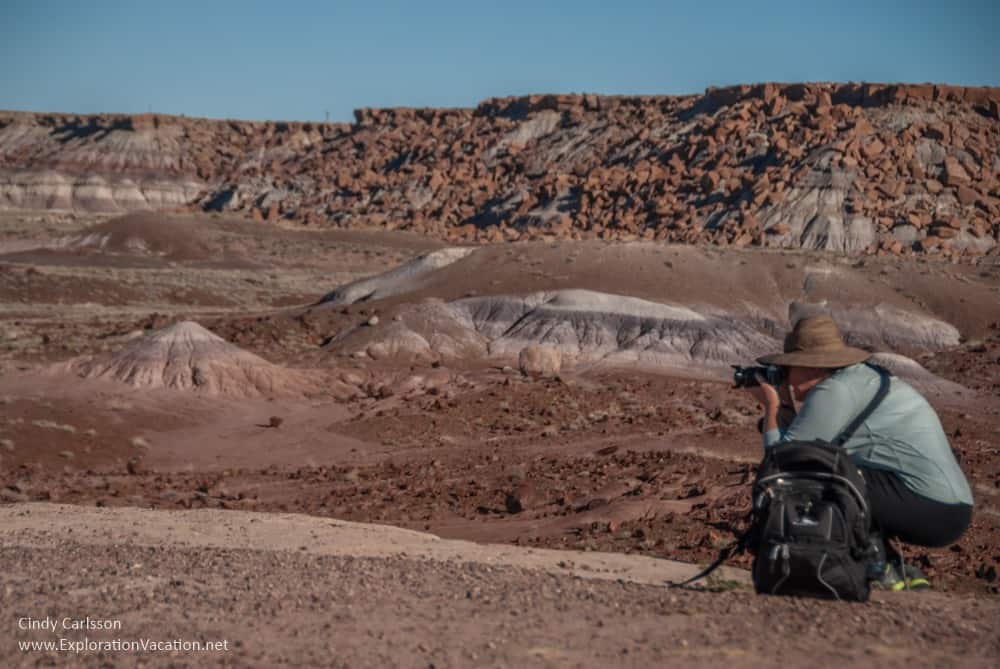 Do you travel for business or for pleasure?
Most of my travel is for pleasure; however, I'm always looking for material for the website, other publications, social media, stock photography, and fine art photography. That means some time is always set aside to get information and photos on a few specific locations. And, of course, I need to keep up with the blog and social media as much as I can while traveling, which can lead to late nights on the computer!
What is the most stunning place you have ever visited?
That's an impossible question! Maybe one of the lakes in Canada's Rocky Mountain parks, or the Utah national parks, Machu Picchu, the interior of the Egyptian tombs, almost any place in South Africa, Bora Bora's lagoon, Istanbul's mosques . . .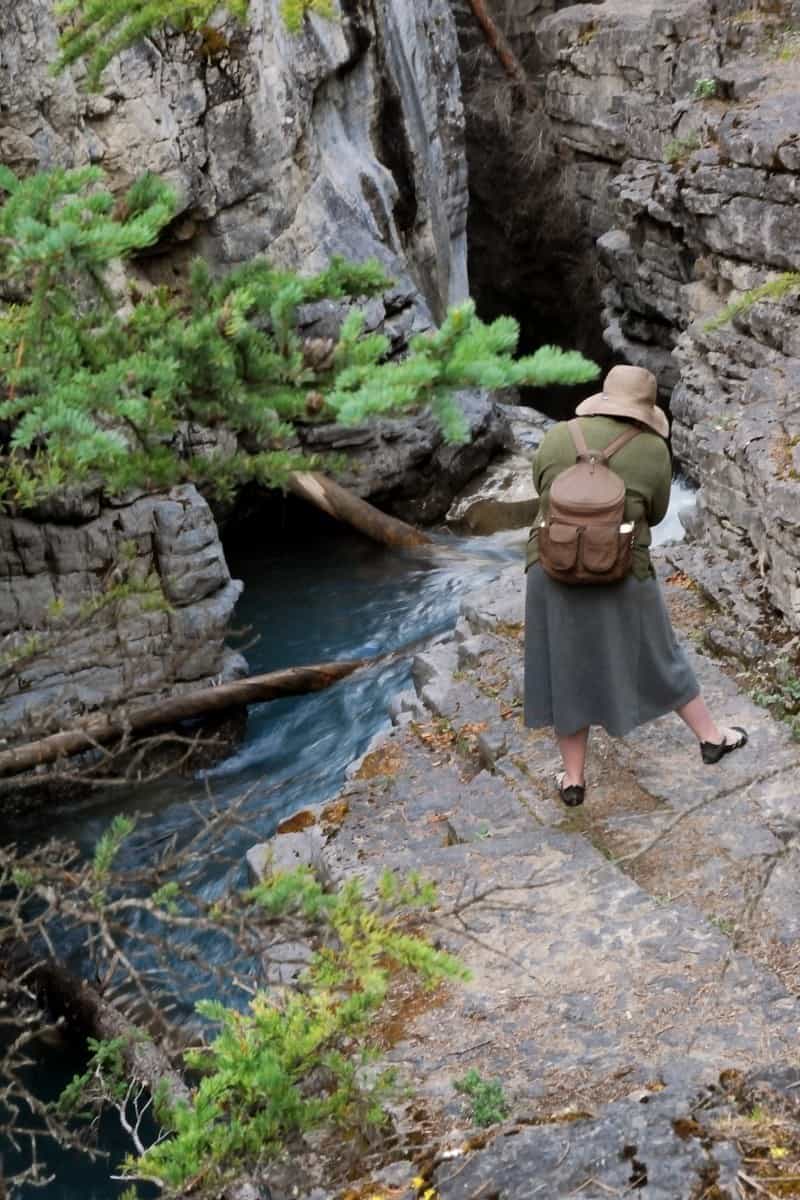 What is the one thing that is too large or impractical to travel with that you wish you could take with you when you travel?
I'd love to be able to travel with the giant monitor I use for editing photos when I am at home. Unlike many photographers, I enjoy editing but it isn't nearly as fun to do on the tablet computer I use when traveling!
Do you feel that blogging takes time away from your social or family life?
Yes. I'm gone a lot, my schedule is unpredictable and I seldom work the same 8-5 schedule as my friends. However, now that the blog is part of my job (and not just a hobby), I try to think of it as a job. After all, if I weren't doing this, I would be working in an office somewhere for 8 hours a day. That would make it easier to join my friends for happy hour, but I would miss so much else. And now I have friends all over the world!
Do you have a funny travel story?
Just one? We've camped on hippo paths in Botswana, been turned away by the "friendliest people in the world" (Fijians), had a random group of people stop in the middle of the night to lift our rental car out of drainage ditch in the Seychelles, watched while the broken axle on our safari vehicle was "fixed" with a tree branch and a tee shirt, saw the green flash while being dive-bombed by seagulls in Morocco, and inadvertently ordered barnacles in Portugal . . . among other things. Let's get together when we are in the same place and exchange travel tales!
What has been your most successful post so far and what is it about?
I took a house tour in Merida, Mexico, a couple of years ago. The tour included an unusually large number of houses that day, one of which was famous locally because it had been featured on a television show. Someone picked up my story on their Facebook feed and suddenly I was getting hundreds and hundreds of hits a day on that post. It's still one of my most popular posts. (If you go to Merida, take the English Library's house and garden tour.)
What is the most unusual food that you have ever eaten?
Barnacles. I hadn't planned to eat barnacles, but a friend accidently ordered them while trying to order a rice dish in Portugal. They look like fat worms when you pull them out of the shell, but they are pretty good – a little chewy, but fresh and briny like the sea.
What inspires you to travel, what kind of places appeal to you?
I'm generally just curious about the world, although as a photographer I am particularly drawn to dramatic scenery and colorful cultures. I'm interested in places that haven't lost their authenticity. Those are the places where you can see time at work as the past shapes the present. I like discovering those connections.
You can follow Cindy on:
Facebook:  https://www.facebook.com/explorationvacation/
Twitter: https://twitter.com/TravelgalCindy
Pinterest:  https://www.pinterest.com/thetravelgal/
Google+:  https://plus.google.com/114628924269538906221
Linkedin:  https://www.linkedin.com/in/cindy-carlsson-6452317
YOU MAY ALSO LIKE: