Last week I had the pleasure of interviewing Roy Stevenson, an internationally acclaimed travel writer and popular speaker at travel writing conferences.
A former physical education teacher and personal trainer, Roy turned to travel writing in 2007, after attending a travel writing workshop in Portland, Oregon.
During the past 10 years, he wrote over 1000 stories that have been featured in worldwide travel magazines and also developed a comprehensive coaching and mentoring program that helps travel writers turn their skills into a career.
Here is my interview with Roy Stevenson:

1. Tell us a little about yourself: Who are you? Where are you from?
Where am I from? A good question! I was born in the Fiji Islands, brought up in New Zealand, and have lived in the U.S.A. since I was 25. I consider home to be Seattle, Washington. I've also lived in Singapore for 3 years; Brussels, Belgium, for 2.5 years; Chiang Mai, Thailand, for 9 months, and currently live in Da Nang, Vietnam. I see myself as something of a global mutt. Such is the life of a travel writer!
A little-known fact about me is that I have a master's degree in exercise science, and taught and trained aspiring personal trainers & fitness instructors for about 20 years at two Seattle community colleges and two universities in the Puget Sound.
What is your blog about and how did you start blogging?
I started freelance travel writing in fall, 2007, and have had more than 1,000 articles published in 200+ regional, national, and international magazines, newspapers, trade journals, custom publications, specialty magazines, in-flights, on-boards, and online travel magazines. I'm considered one of the most prolific travel writers in the U.S.A. 90% of my published articles have been in print media. Only 10% of my work is online.
I've been really successful at selling my travel stories to editors of print magazines, so have tended to stay with print media.
Note to travel bloggers: I see excellent opportunities for good travel bloggers selling their stories to print media. They can make some good coin!
Do you travel for work or for pleasure?
All my travel these days is for work. But I'm at the stage where I can pick a destination, round up some assignments about the place, and get a free trip there (accommodation, meals, entry to tourist attractions, guides, ground transport, etc). So, I only select places I'm interested in. Really, my travels these days are working vacations.
What is the most stunning place that you have ever visited?
I've been to so many gorgeous places that I could not really say which is my favorite. But, Bali is like paradise (that's our next long-stay destination, in late 2018), France is a great place to visit I especially enjoyed the luxury barge cruise we took down the Burgundy Canal a few years ago. I also love England and its people & history.
Do you feel that blogging takes time away from your social or family life?
I'm a full time professional travel writer, so writing is my life. My wife is a travel photographer, so we travel together on most of my gigs.
Are there any countries that you would not consider visiting and why?
I'm not as enthralled with Africa as most people; something to do with genocide, pestilence, war, terrorism, corruption, political violence, pirates, warlords, famine, poverty, etc. I'm just not interested in visiting a continent where there is the possibility that you can suddenly be kidnapped, and then appear on YouTube having your throat cut by some fanatic. But I'm sure the people in Africa are lovely.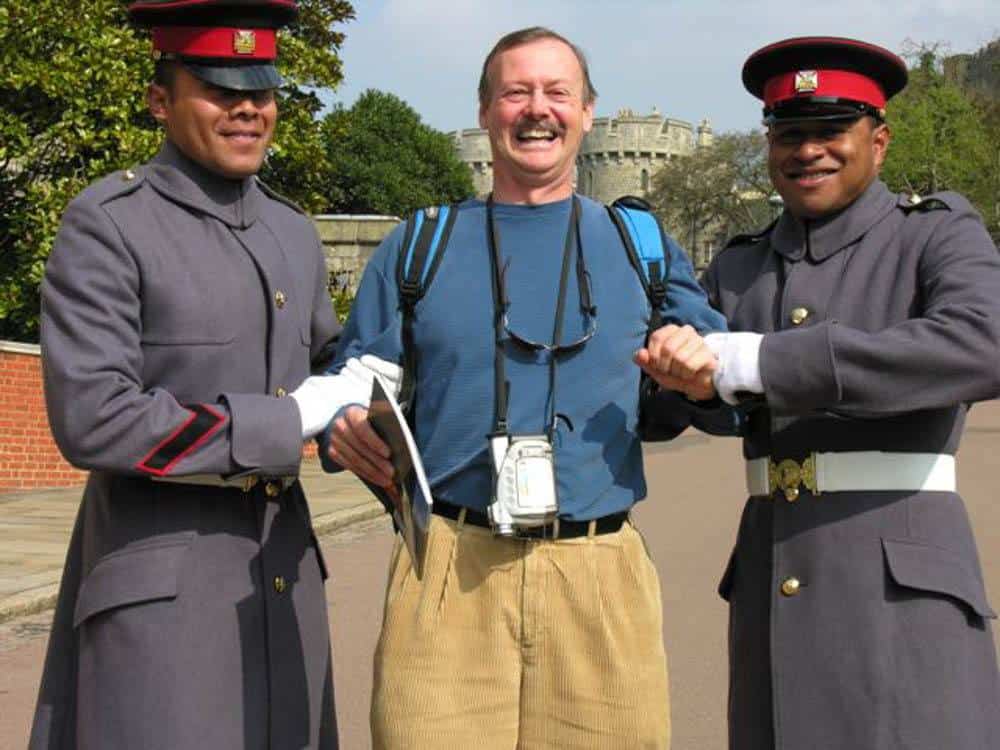 What is the most adventurous thing you have ever done?
Spending 28 nights in 12 different high-end luxury resorts in Bali, staying in deluxe suites, being pampered with superb gourmet cuisine, endless massages and foofoo treatments, and personalized tours.
Never done bungee jumping, rock climbing, or skydiving. Too old!
I see on your PitchTravelWrite.com website that you offer mentoring, master classes and workshops, and eBooks for novice travel writers. What's that about?
After ten years in the travel writing game, I had pretty much conquered the field, and was traveling like a madman around the globe, at will. There wasn't much of a challenge left for me, and it was time for me to slow down & catch my breath. Then I realized I'd been getting emails for years from aspiring travel writers, asking me for advice on how to break into this competitive field. I decided to change direction and help others reap the great travel rewards I've been enjoying. I do still sell articles to magazines.
I now offer workshops, coaching & mentoring, and a bunch of eBooks, to help beginners enter the travel writing field. You can find out more about them on my PitchTravelWrite.com website. This website was voted by Writer's Digest Magazine as one of "The Top 101 Websites for Writers". It's the only travel writing website on the list.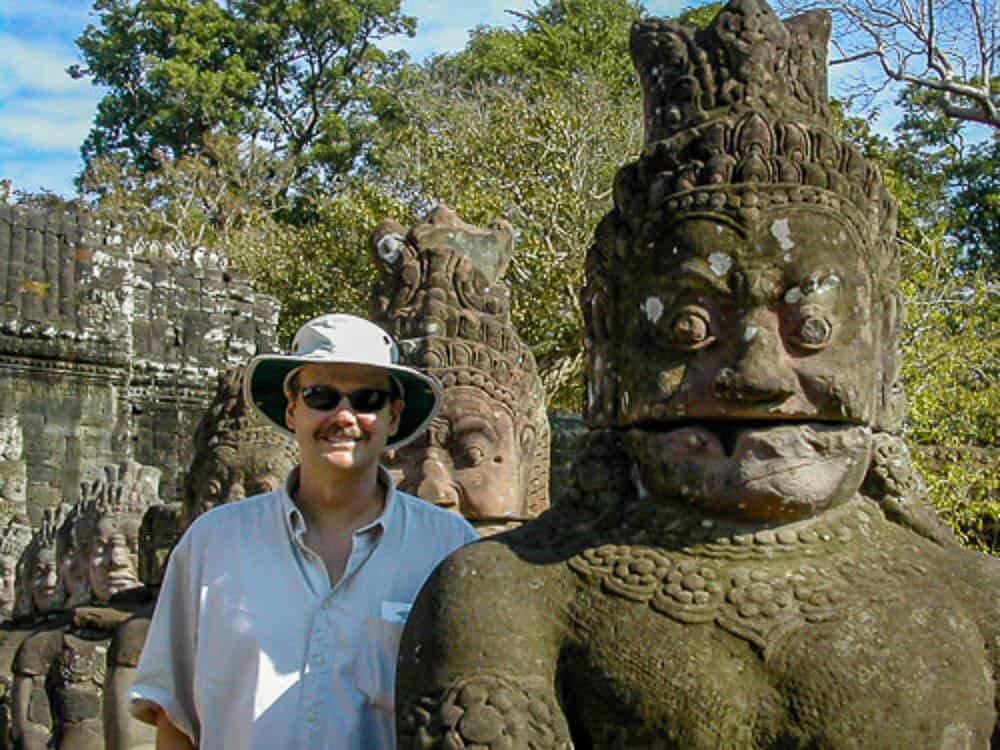 You mentioned that travel writing is competitive these days. How would you recommend beginners get started?
Read up on the art & craft of travel writing & blogging, and figure out how to sell your travel stories. Read some good travel articles & blogs. A great place to start is by subscribing to my free weekly newsletter. Each issue has one actionable feature article on how to sell your travel stories, land press trips & free travel, and improve your travel writing. Here's the link: http://www.pitchtravelwrite.com/pitchtravelwrite-ezine.html
YOU MAY ALSO LIKE: