One Day in Milan – How to Make the Most of Your Time in the City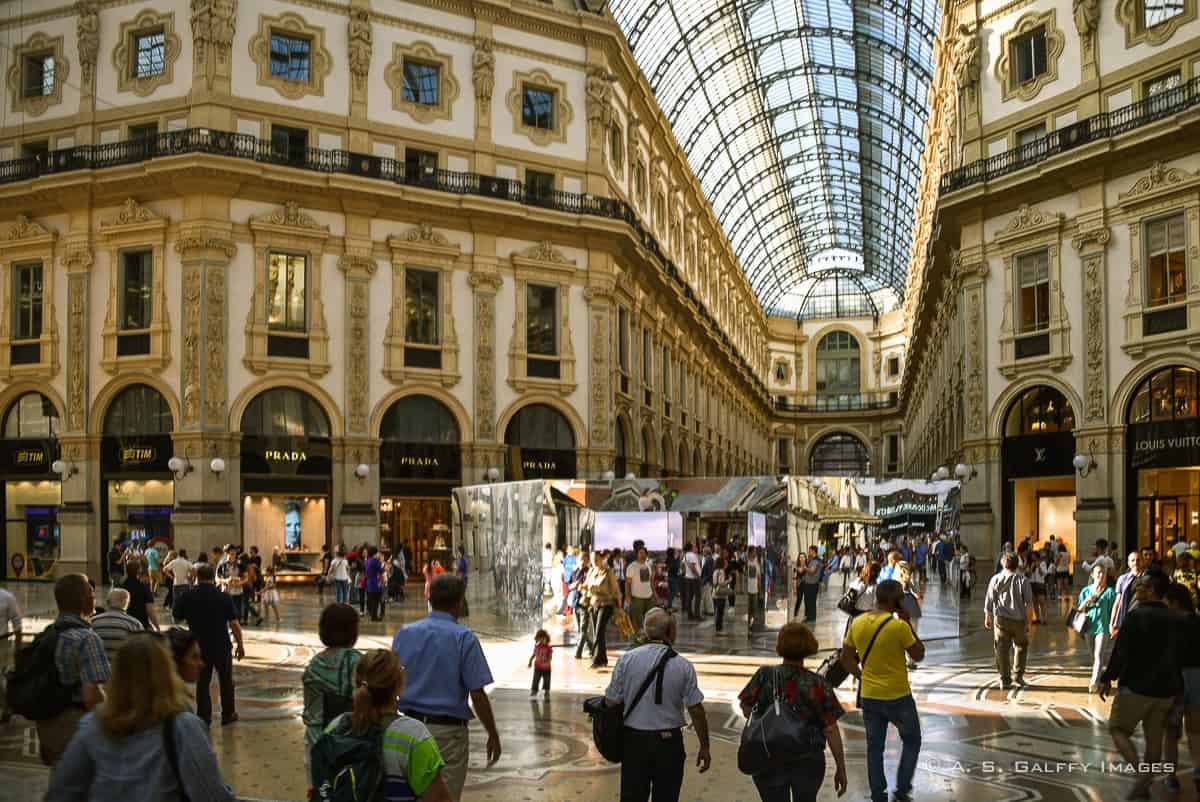 Last updated: September, 2018
When you only have one day in Milan it doesn't make much sense to make any big plans. Trying to accomplish a lot in such a short amount of time will only make you feel disappointed. Especially if this is your first time in the city! There are mainly two things that will give you a taste of Milan: its architecture and its atmosphere. And what better way to experience them both than walking the streets and enjoying ? Since we left Europe many years ago, I miss the tumult of the large cities, the buzz of the busy cafés, the rich history and culture and the fantastic old world architecture that only Europe can brag about. And in Milan you can definitely find all these.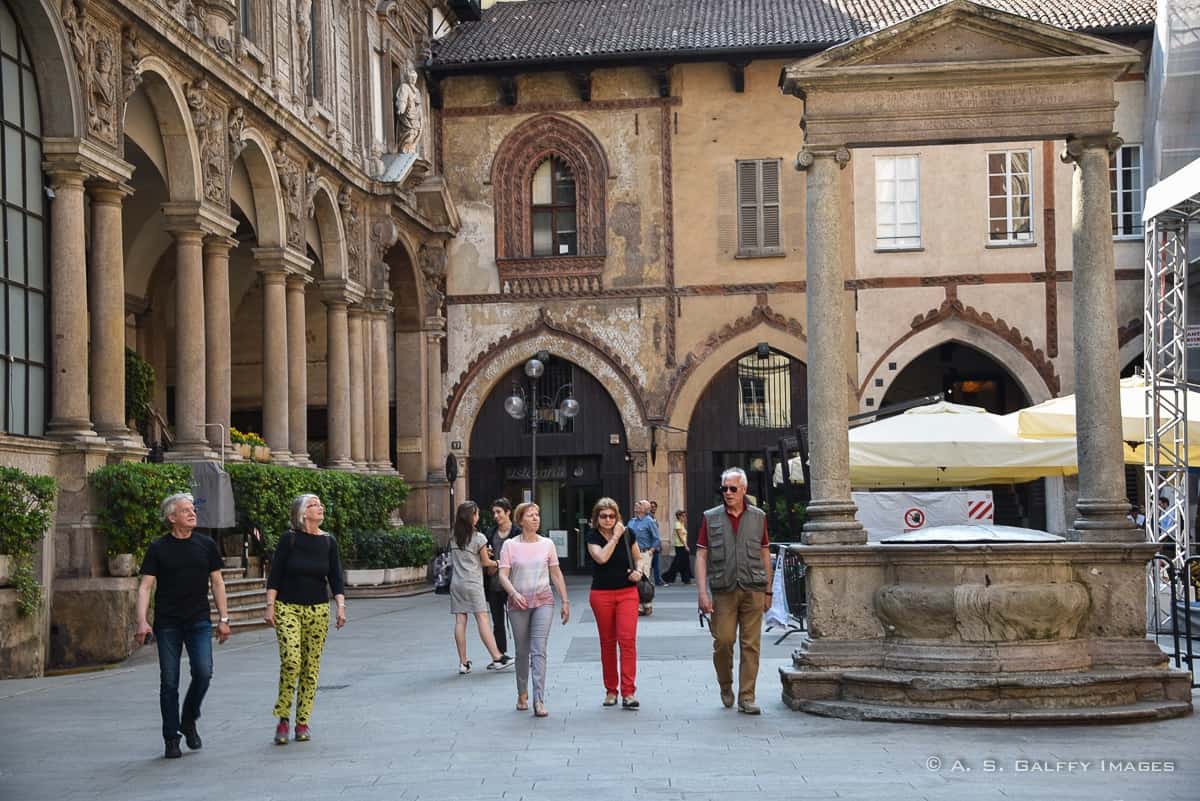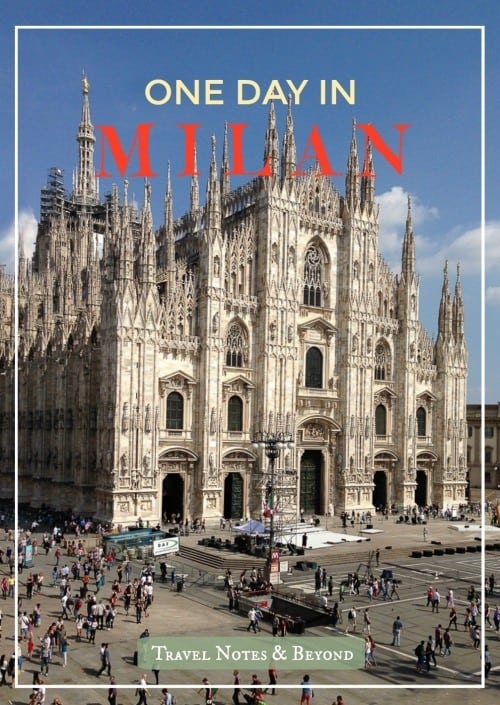 Milan First Impressions
Like most of the big cities in Europe, Milan is a city of big contrasts. There are many amazing aspects, but also many aspects that leave a lot to be desired. The centre of the city is beautiful, but the contrasts are striking: wonderful, ornate and beautiful architecture next to buildings spoilt by graffiti and totally rundown. Some parts of the "Fashion Capital" are really glamorous, but the real-life Milan doesn't look quite like a Hollywood movie set.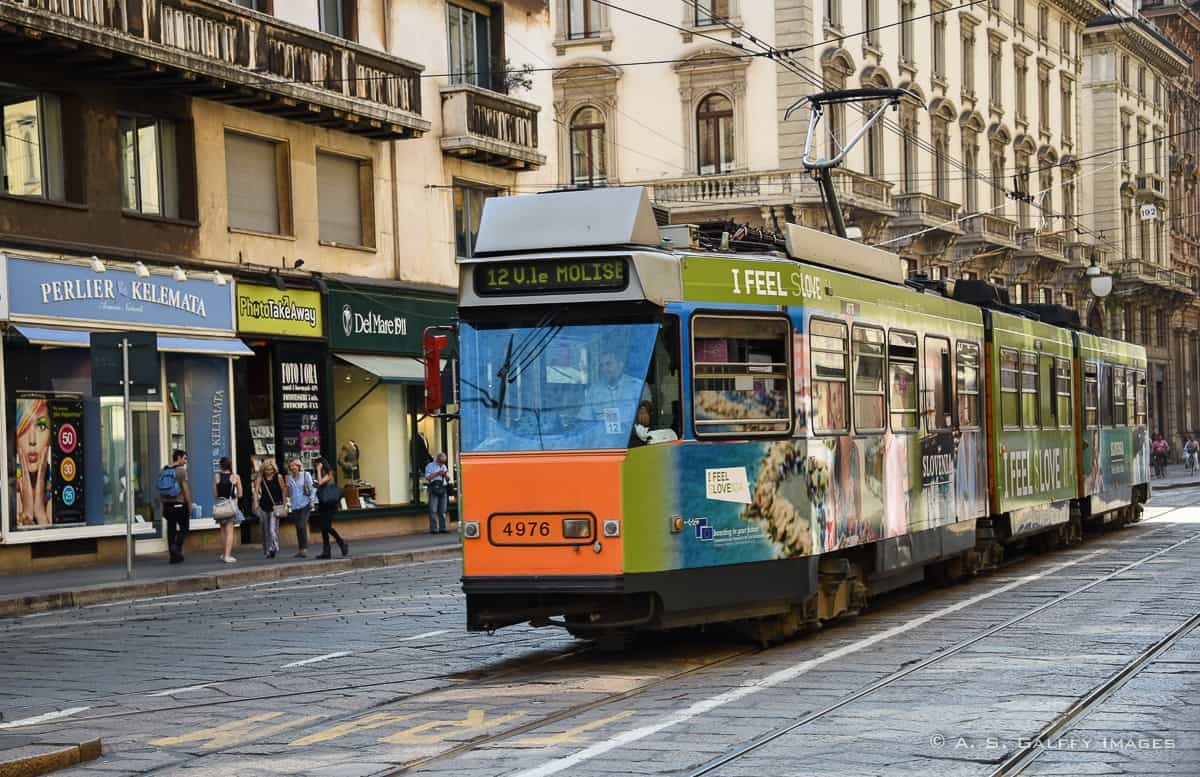 Milan lives somewhat in the shadow of its prettier neighbors Florence, Venice and Verona. But despite its industrial reputation, the city is surprisingly nice and has a few landmarks that will blow you away.
How to Spend One Day in Milan
• Visit the Duomo
The Duomo is a symbol of Milan. It is almost on every postcard. If you have seen a picture of Milan, you most likely saw the Duomo. The elaborate Gothic cathedral is literally at the center of the city. Streets either radiate from the cathedral or circle it. It's the largest cathedral in Italy, and it took six centuries to build. It has gorgeous details and towering spires.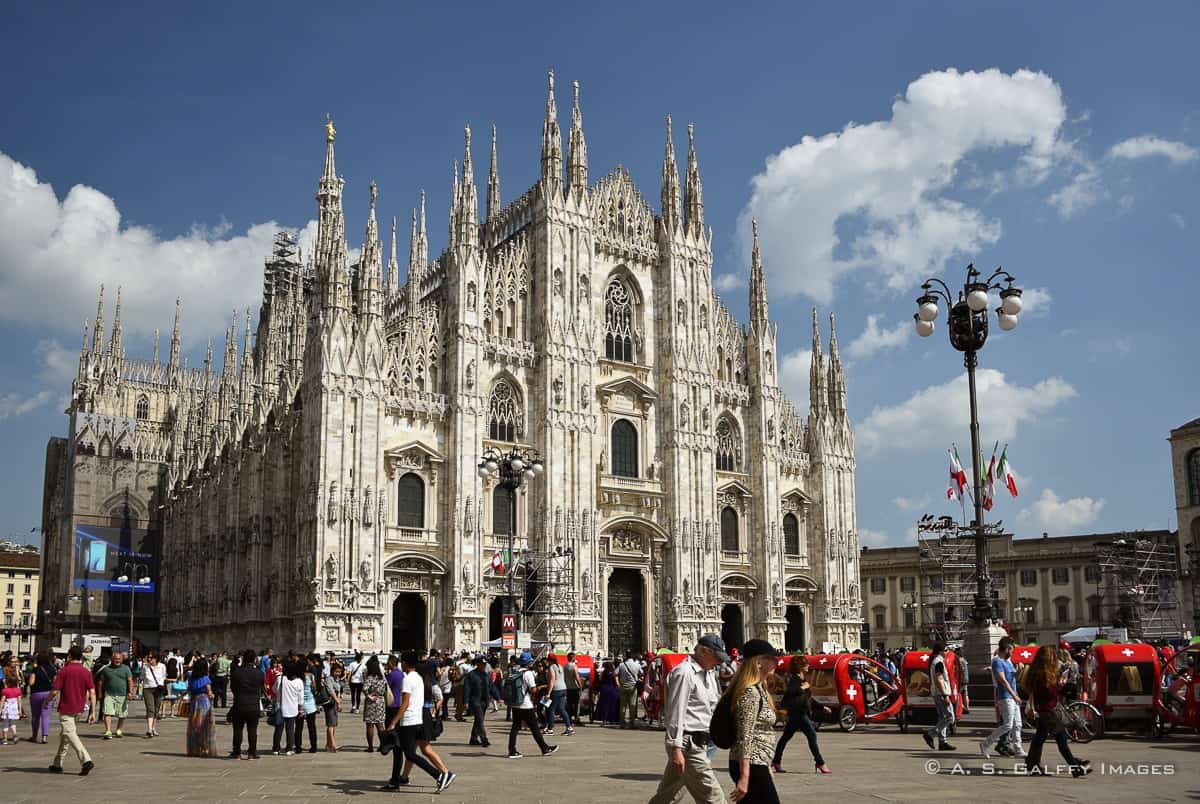 Unfortunately, the popularity of the Duomo attracts masses of tourists every day, especially if you are visiting Milan it during the high season. For this reason, if you only have one day in Milan you should try to purchase your tickets on-line in order to skip the lines. If you want to avoid the crowds you should probably try to visit Milan in November, which is actually the shoulder season in Europe.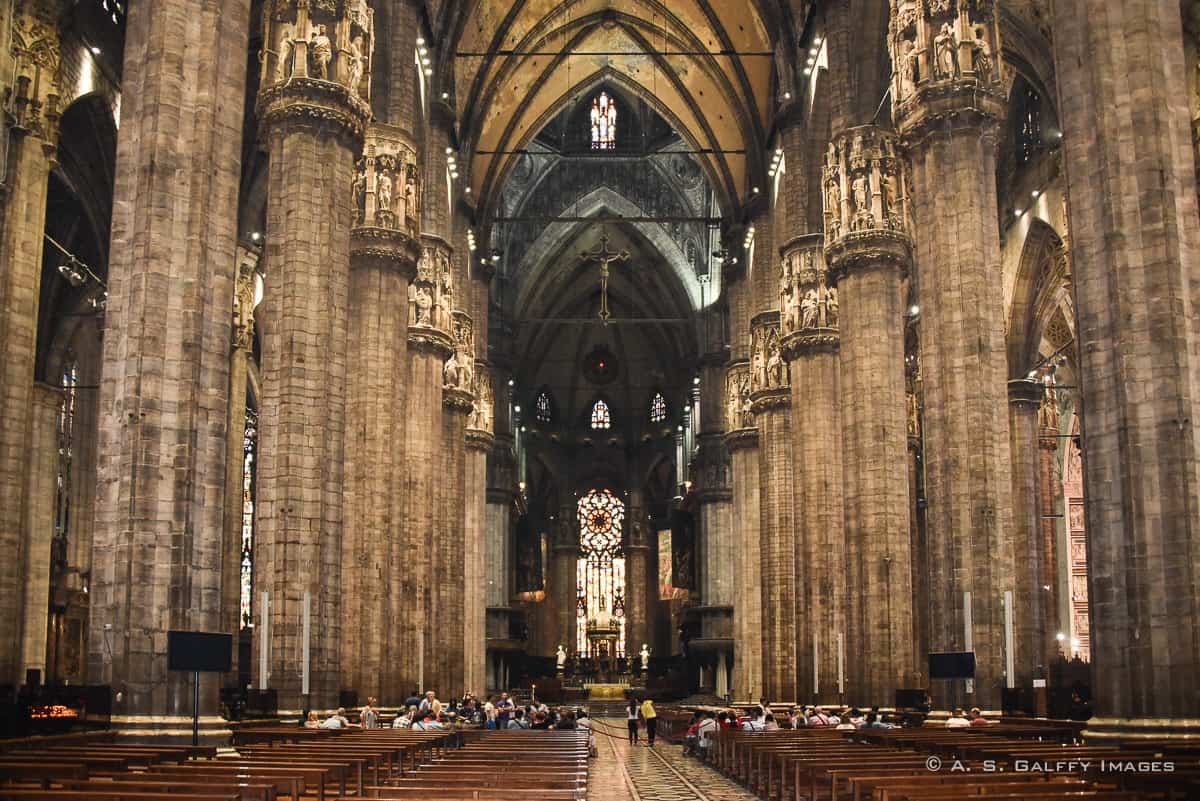 The interior of Milan's Duomo is as majestic as you would expect it from the outside: tall ornate columns, incredible marble floors, and beautiful stained glass windows. The dress code in the church is strictly enforced, so make sure you cover your shoulders and knees before entering the cathedral.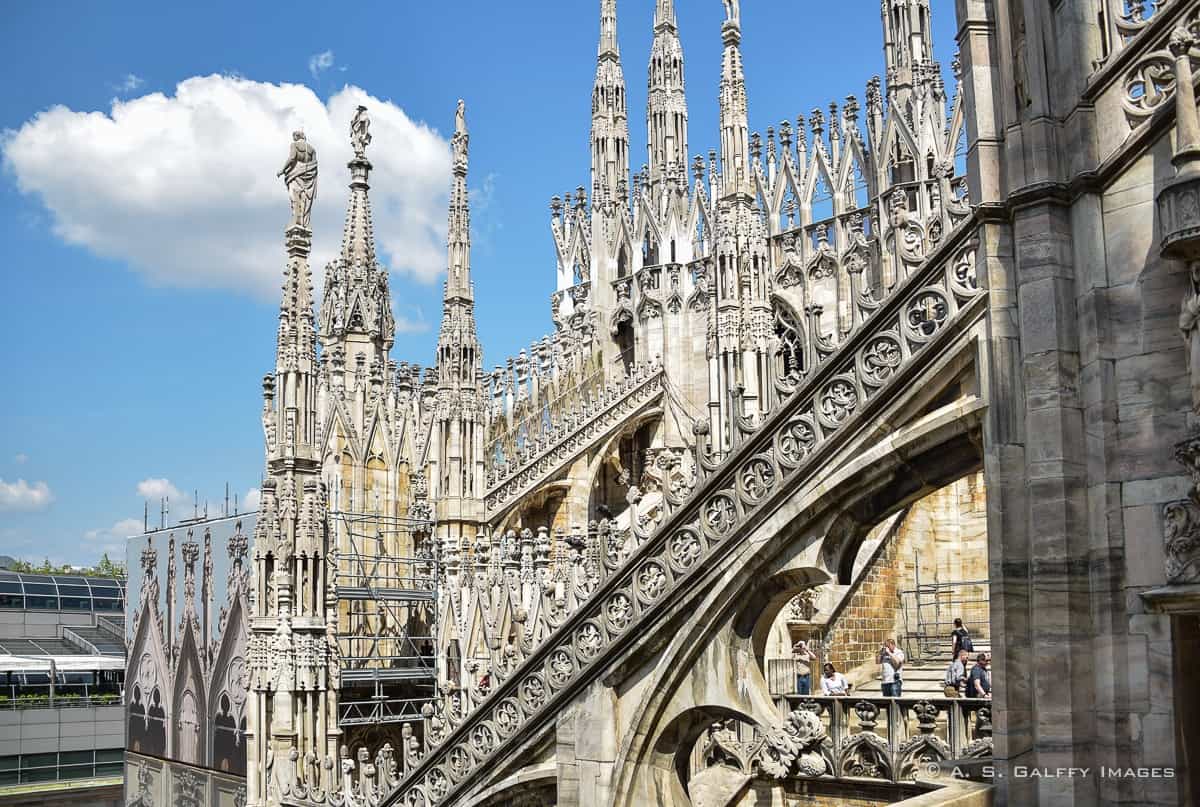 The cathedral rooftop is absolutely spectacular: pointed arches and spires, beautiful statues and intricate stone carvings! You can easily spend an hour up here, walking around and admiring the gorgeous view of Milan from above. To get up to the roof you can either climb the 250 steps, or pay an additional fee to ride the elevator.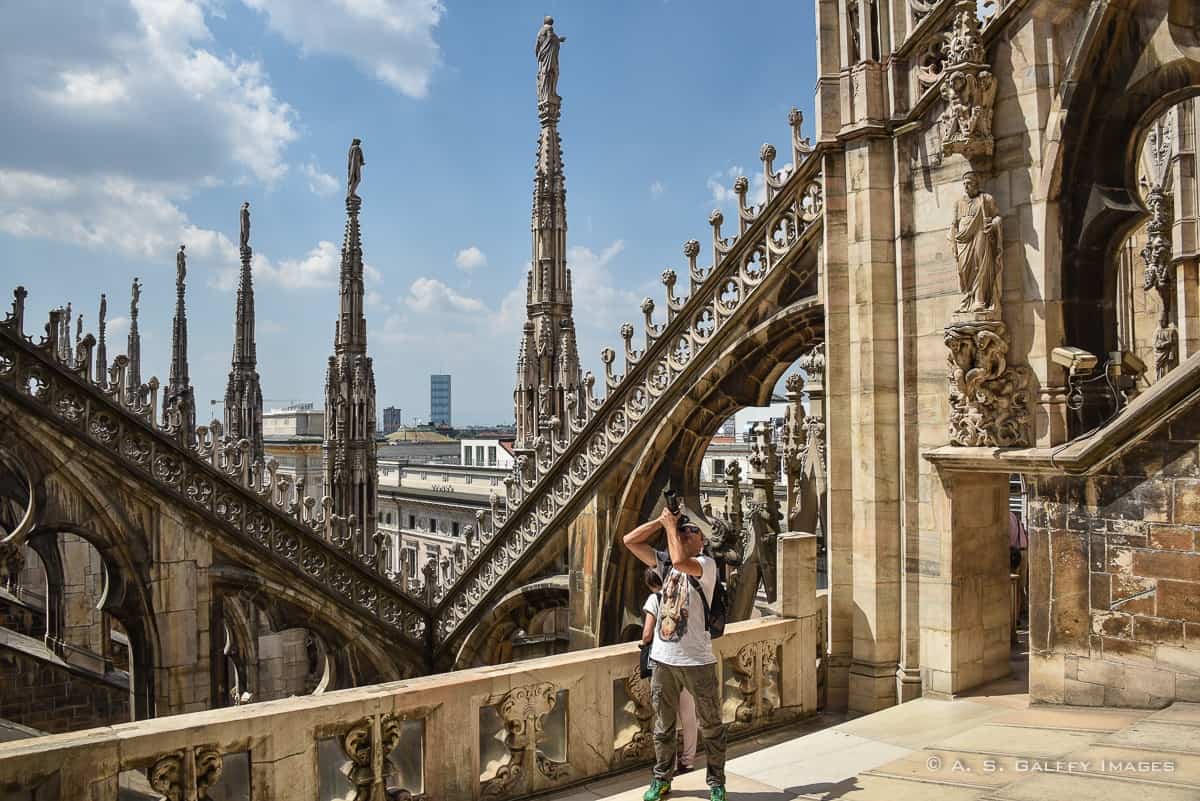 • Walk around the Piazza del Duomo
Piazza del Duomo –the large square in the front of Milan's Cathedral– is the heart of the city that always pulsates with life. From cafés, touristy restaurants and souvenir shops, to people watching the Dome and local artists who gather here to sell their art, Piazza del Duomo is an artistic, cultural, and social hub.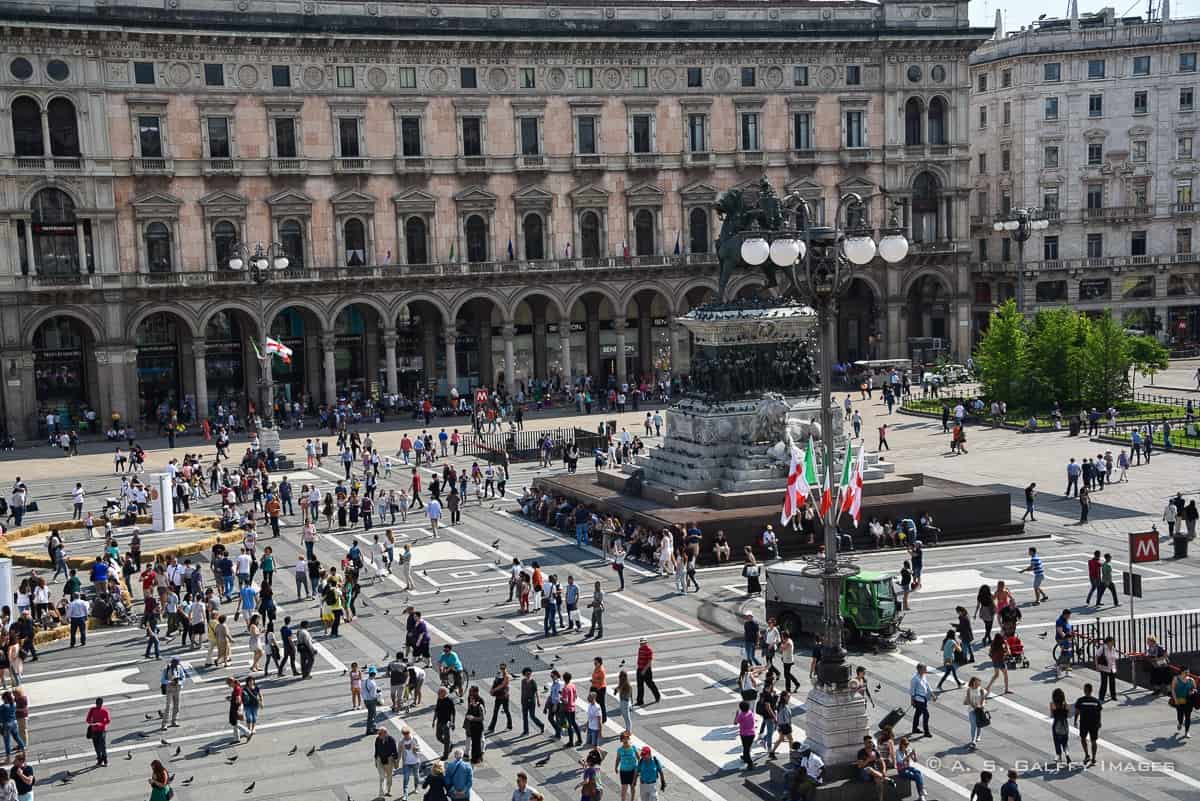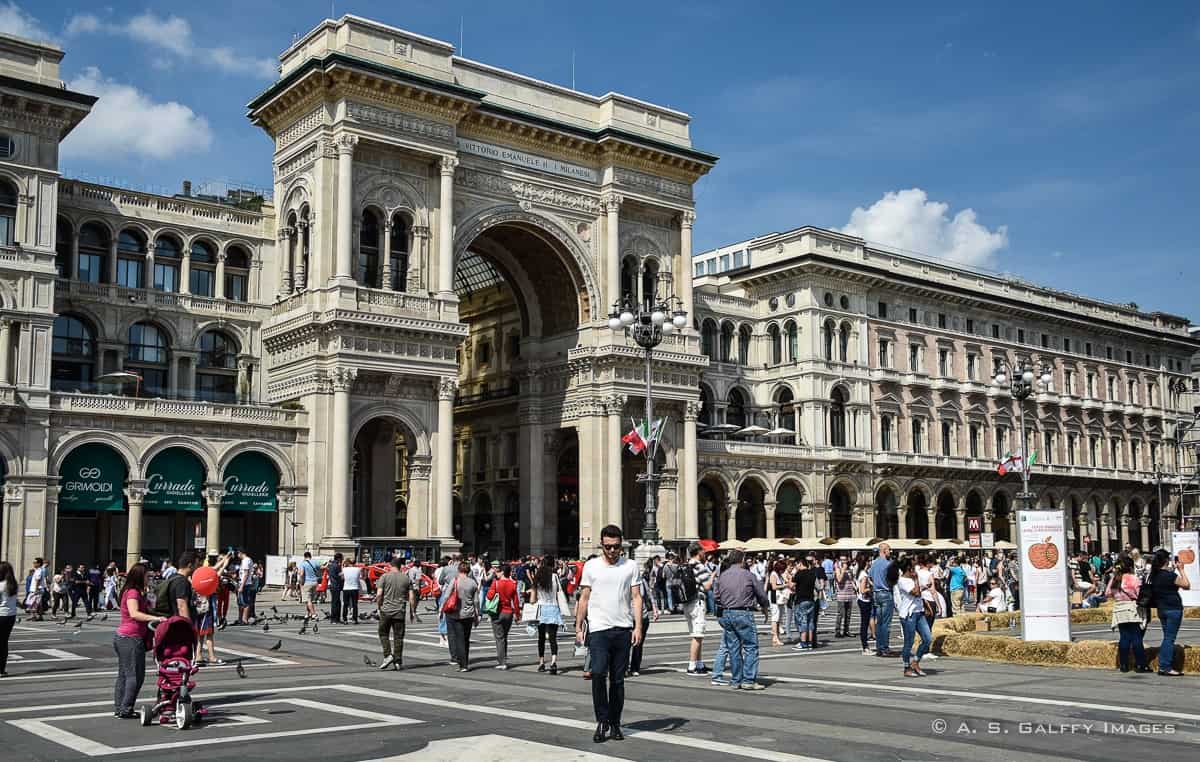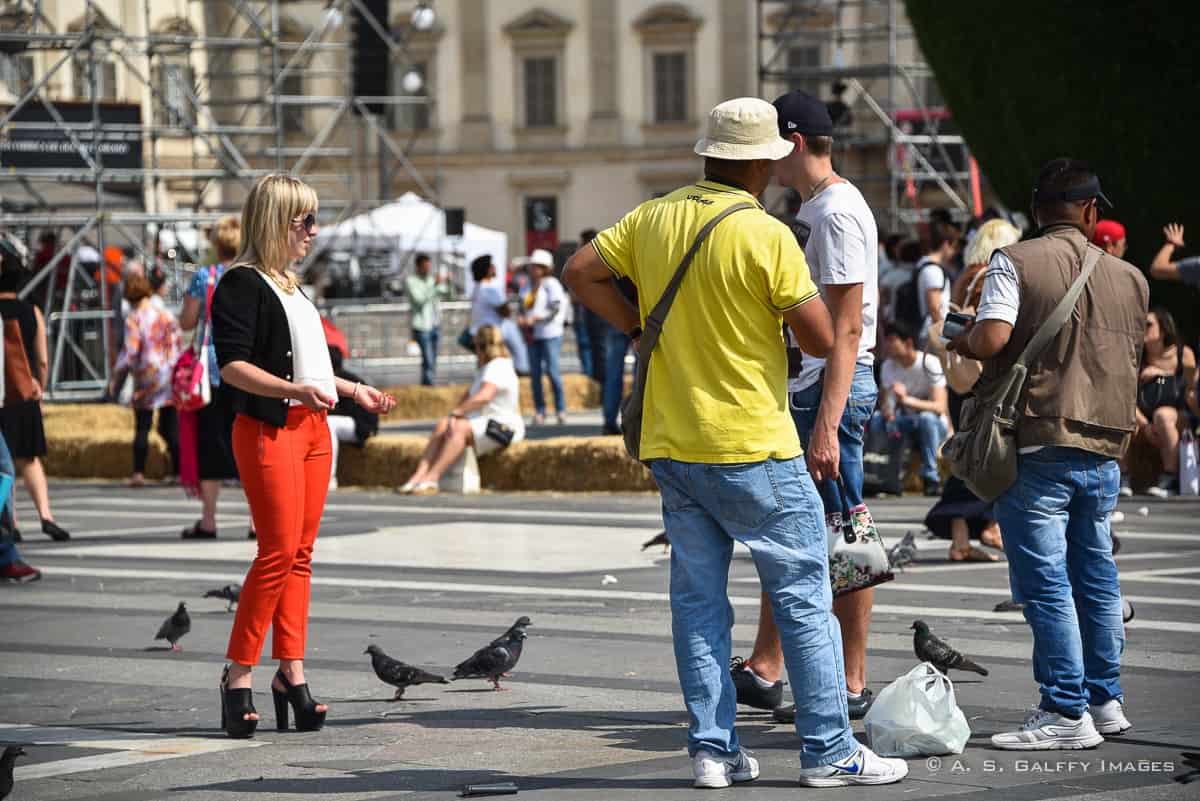 • Visit Galleria Vittorio Emanuele II
Galleria Vittorio Emanuele is perhaps the most popular attraction in Milan. The magnificent five story structure is a shopping arcade made of glass and iron and decorated with mosaics and statues. Giuseppe Mengoni –the architect who designed this magnificent project– intended the arcade to connect Piazza del Duomo with Piazza della Scala, the square in front of the opera house in Milan. The entrance from the Piazza del Duomo is framed by a very impressive triumphal arch. Galleria Vittorio Emanuele is worth walking through even if you are not doing any shopping.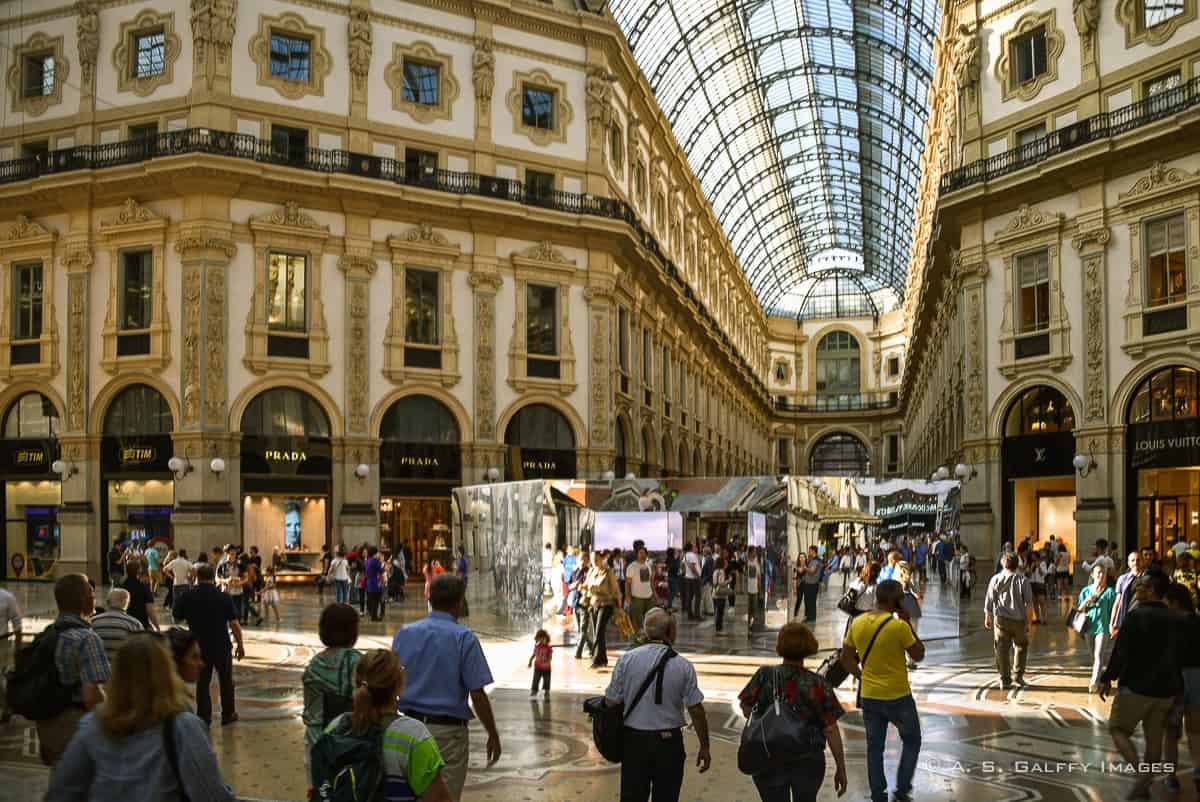 • Wander Through Piazza della Scala
A short 5-minute walk from Galleria Vittorio Emanuele II will take you to Piazza dellla Scala. This is a beautiful square with nice buildings on each sides and a statue of Leonardo Da Vinci in the center.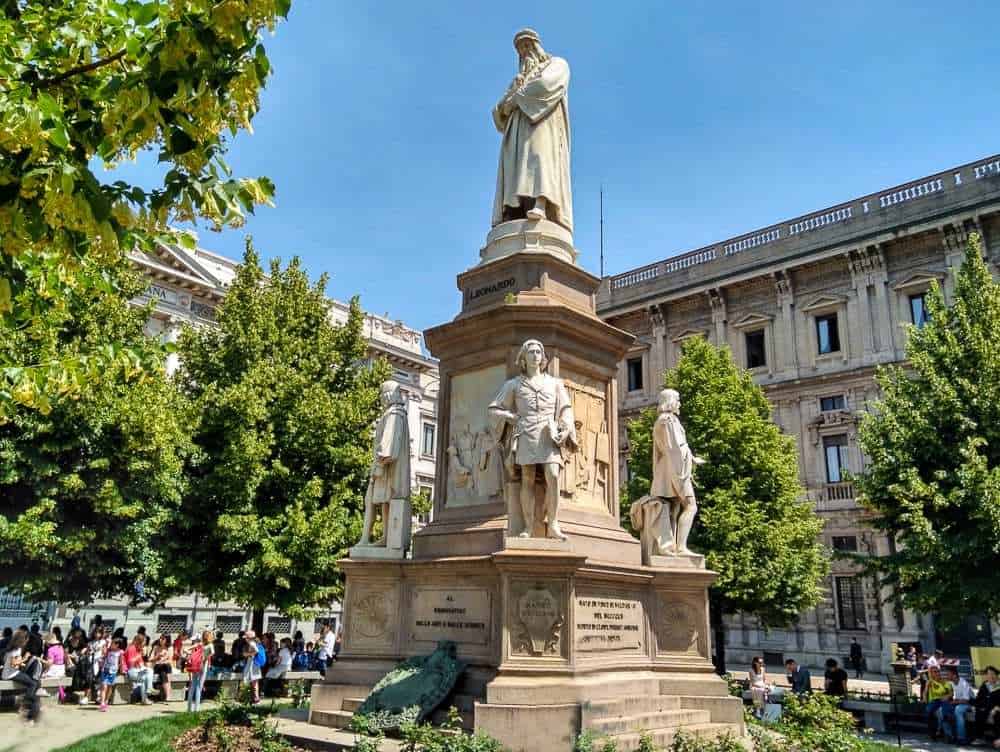 The piazza gets its name from the La Scala opera house that sits on the northern side of the square. In contrast with the plain and unimpressive façade, La Scala in Milan is the most prestigious opera house in the world. Almost every great opera singer in the past 200 years has performed at La Scala at some point in their career.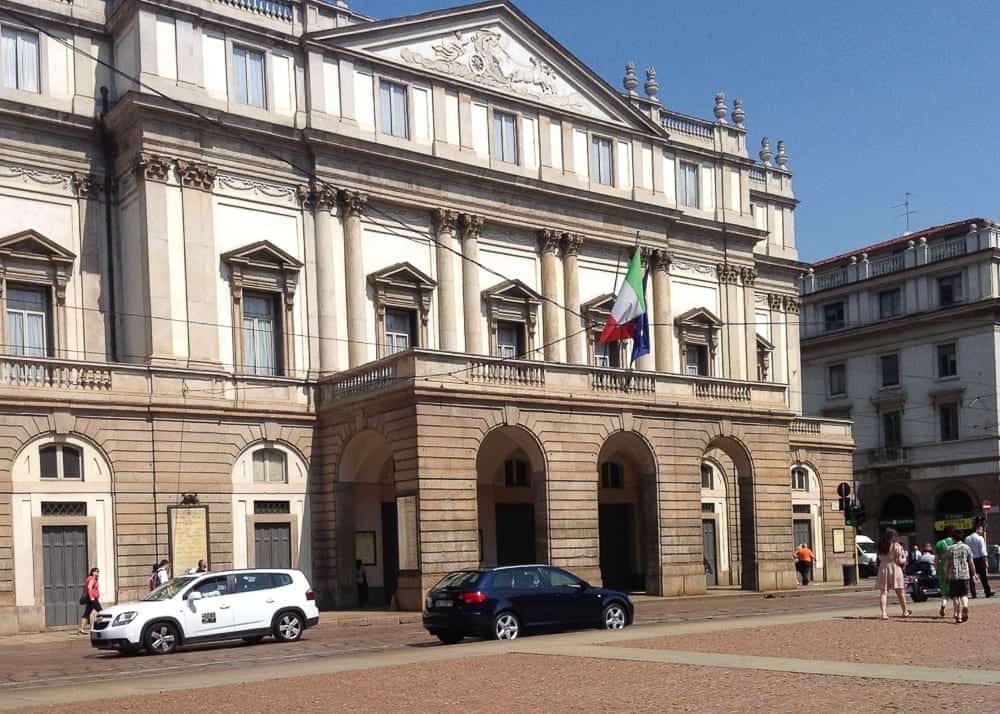 • Go Shopping
If your interest is shopping, than you've come to the right place. Milan is known as Italy's top fashion city, and there is a reason for that. The city is packed with high-end designer stores and fancy boutiques, but not only that. It's an excellent place to find good bargains for designer clothes, shoes, and accessories. And you don't even need to go very far from the city center to stumble upon them. Good shopping streets include Via Dante between the Duomo and Castle, Corso Vittorio Emanuele II near Piazza Della Scala, and via Monte Napoleone near the Duomo.
• Visit the convent of Santa Maria delle Grazie
One of the biggest attractions in Milan is the refectory wall of the convent of Santa Maria delle Grazie. Leonardo Da Vinci famous painting "The Last Supper" is painted directly onto this wall, but not many visitors to Milan know this secret. It took the artist four years to complete this masterpiece that miraculously survived the bombings of World War II. Overtime has undergone several restorations.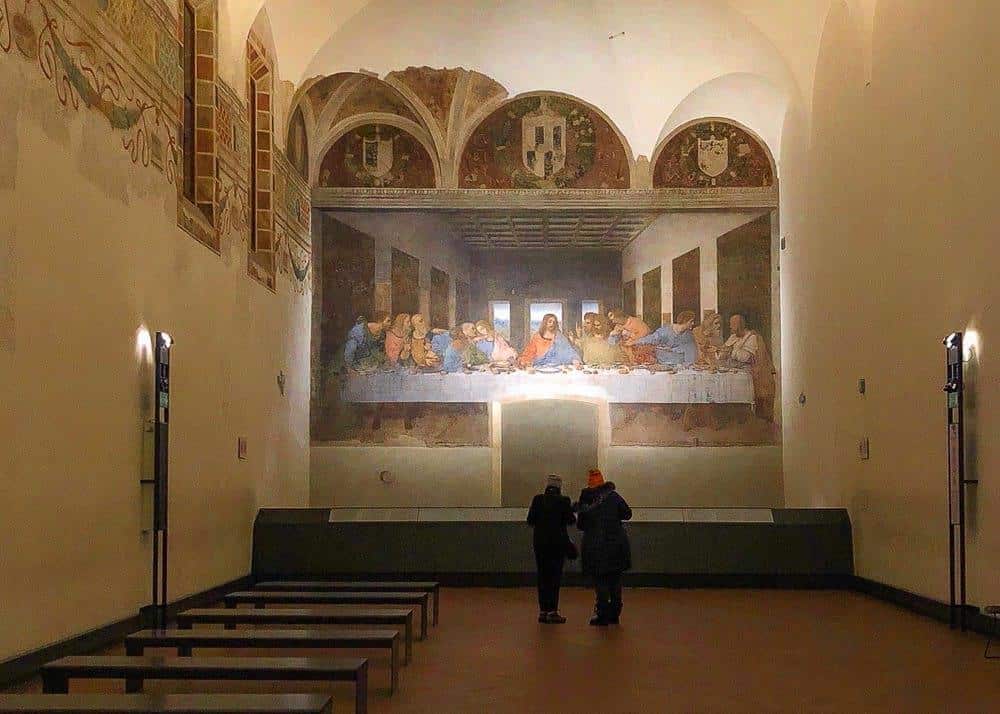 If you plan to visit the convent, be advised that in order to keep the "Last Supper" at the appropriate temperature and humidity, the curators allow only 30 people at a time every 15 minutes. Tickets must be purchase in advance in order to visit the "Last Supper."
People watching in Milan
I love observing people when they are unaware they are being observed. And where else can you do that without being too obvious, but in a big city? I just love sitting down at a sidewalk café and watch tourists and locals passing by. They seem totally unconcerned of who's looking at them. Everyone has a story and when you watch them you can king of guess who they are.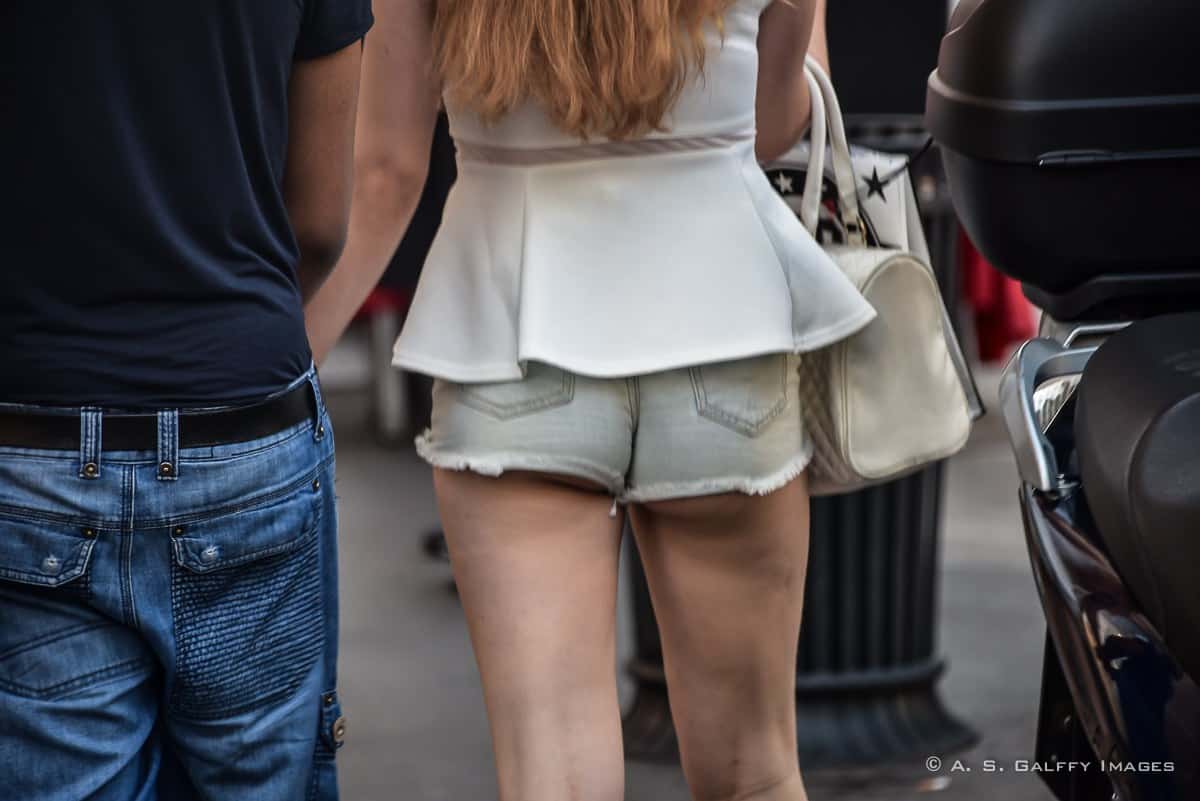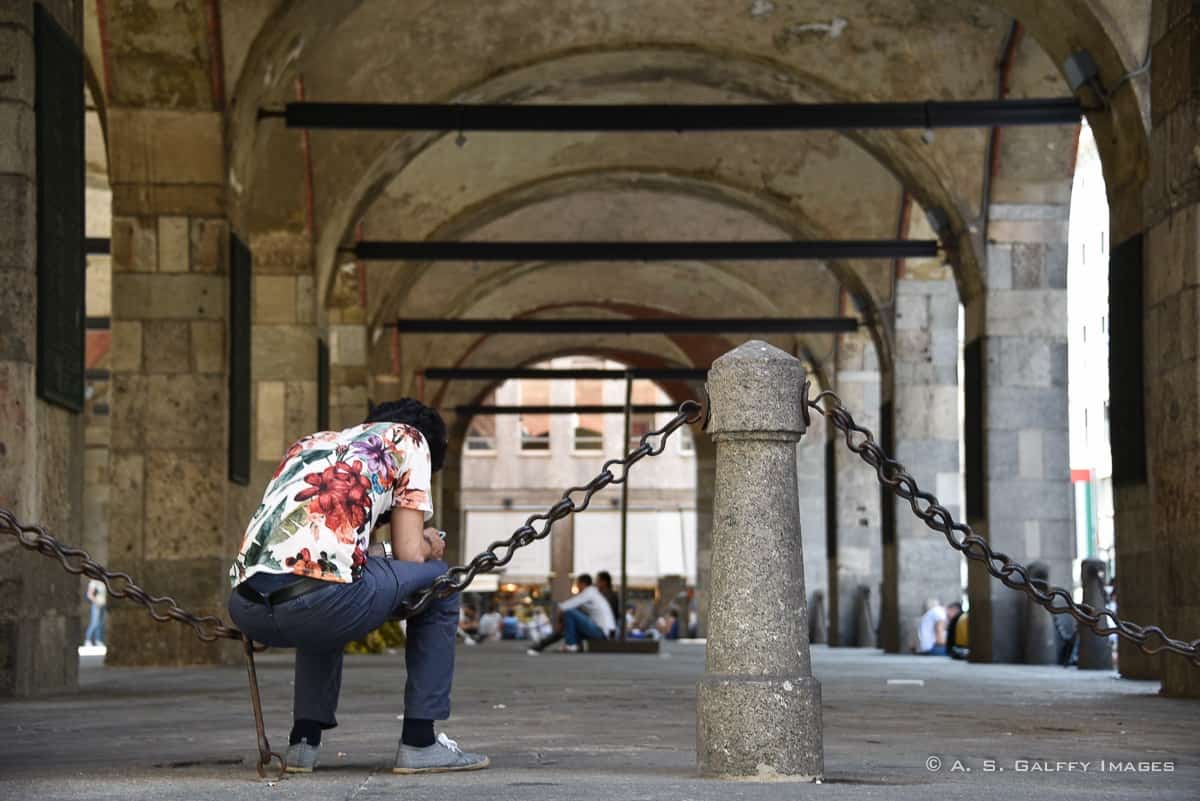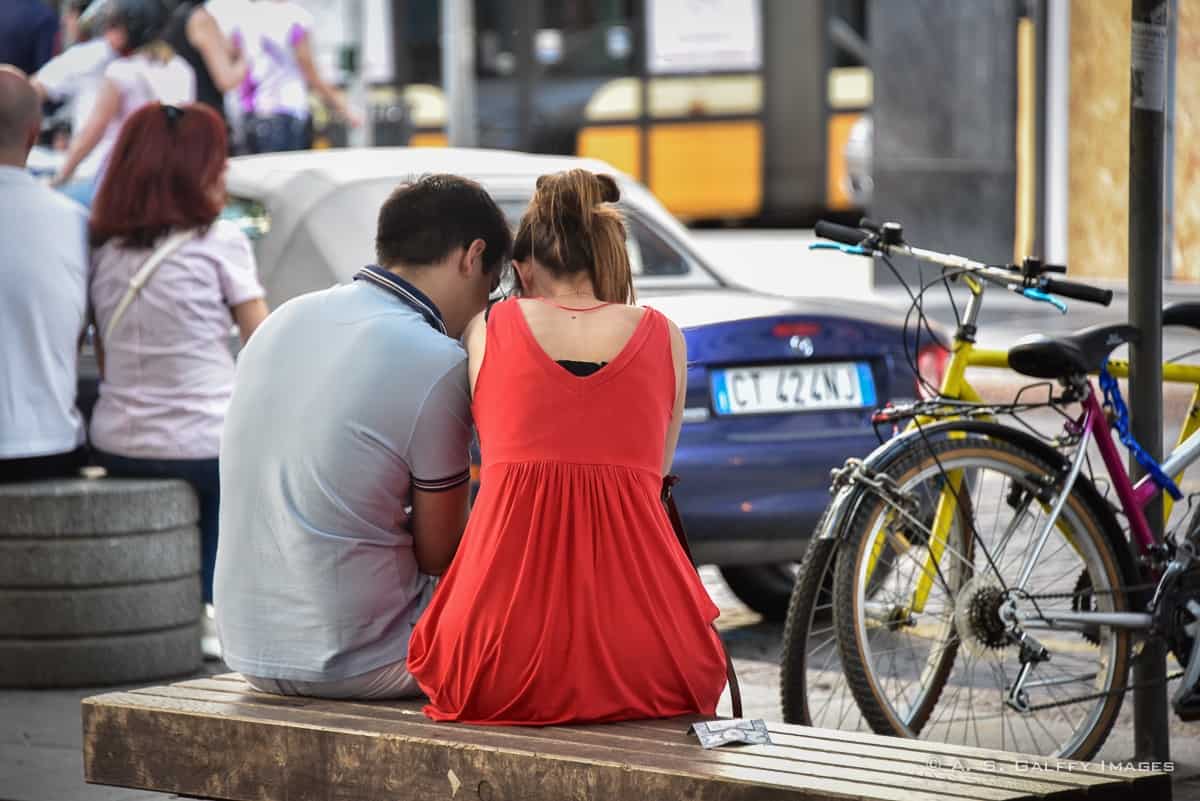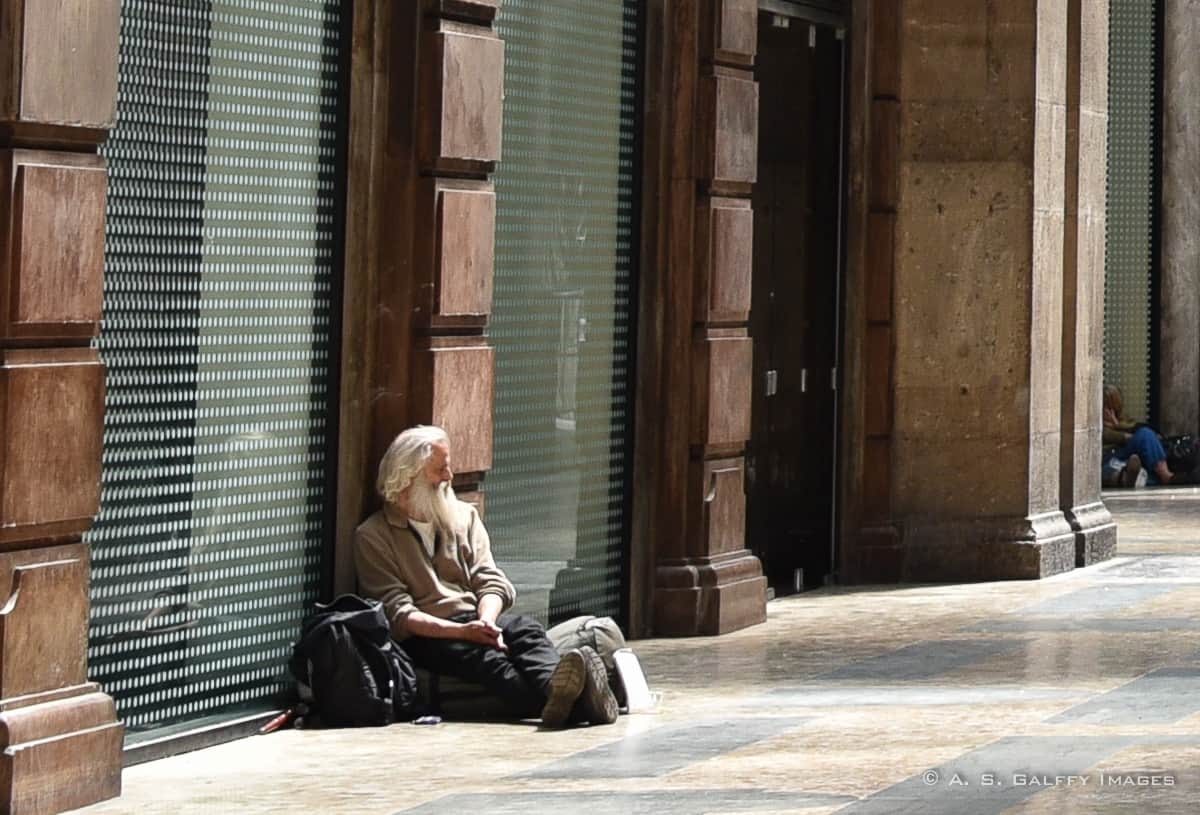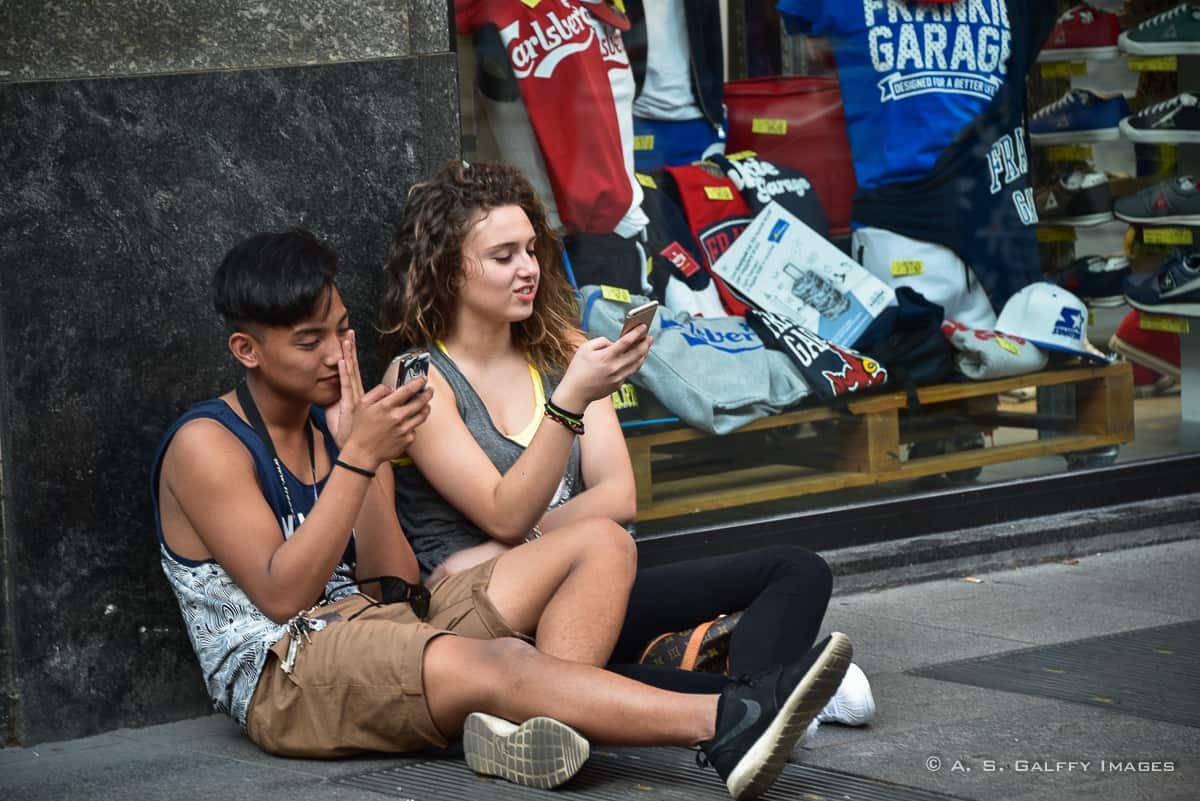 Watching people in Milan is a total bliss!
How to Reach Milan
Given its excellent location (within 2-3 hours by train from many European cities), Milan makes a great day-trip destination. If you board the train in the morning, you have plenty of time to visit the city and then return home in the evening. Here are several cities from which you can easily visit Milan and the approximate travel duration for each one:
Milan to Florence: 2h 45m
Milan to Venice: 2-3 hrs.
Milan to Bologna: 2-3 hrs.
Milan to Verona: 1-1.5 hrs.
Where to Leave Your Luggage When Visiting Milan
If you arrive in Milan by train and want to store your luggage somewhere in order to visit the city, you can always leave it at the station. Most train stations in Italy have secure baggage storage for long and short term. This is especially convenient for people who are in transit and can only spend one day in Milan. Once you get off the train, follow the signs to Deposito Bagagli. When we were there, the cost was around 5-6 € for the first 5 hours per piece of luggage. You will receive a ticket with the number of your luggage, so make sure you don't loose it!
Did you enjoy reading this post? Pin it for later: