Sunlight Hotel – Sleeping in an Old Soap Factory in Sweden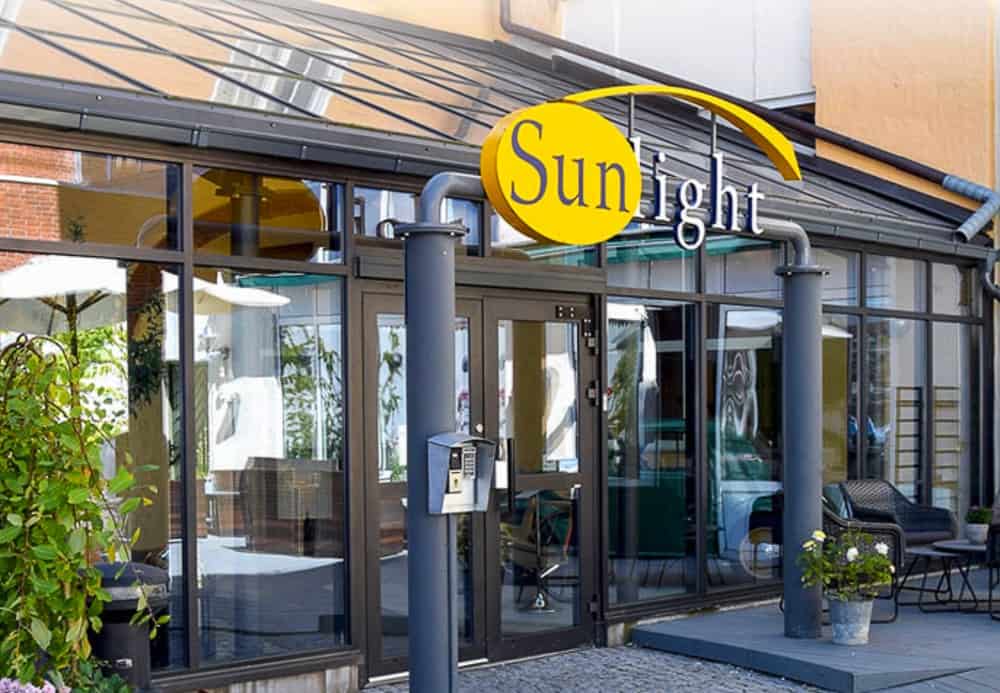 As we drove through the beautiful region of Södermanland heading towards Sunlight Hotel, I didn't expect to find luxury. After all the hotel was housed in an old soap factory from the early 20th century and that didn't sound too promising. The impersonal aspect of the building wasn't too inspiring either, but I wasn't going to fuss about it. It had been a long day and all I wanted was a clean, comfortable bed. But Sunlight Hotel had more than one surprise in store for me.
Located just a short 5-minute walk from Nyköping Train Station and 10-minute drive from Stockholm-Skavsta Airport, the hotel is very accessible. The entrance is kind of small and unimpressive, but once you step into the expansive lobby any doubts you might have had about Sunlight Hotel will disappear. Comfortable and stylish furniture, oriental rugs, accents tables with candles – a delightful and appealing decor. The historic charm blends perfectly with the modern design, providing a calm and relaxing atmosphere.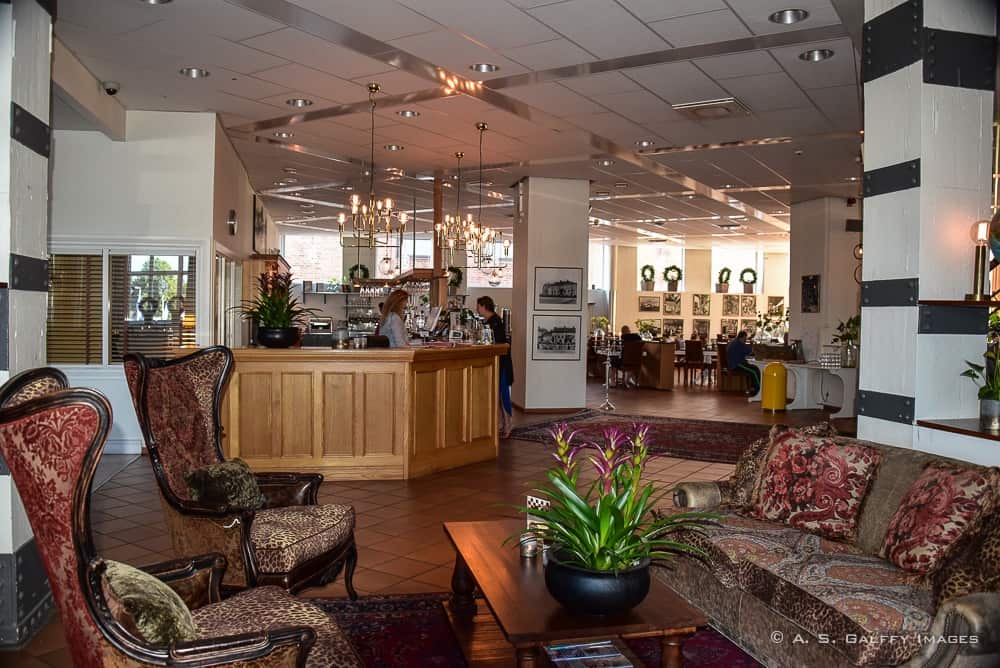 The hotel floor plan is very unusual, as expected. Since this was an old soap factory, there are huge spaces that have been cleverly turned into very attractive and useful areas. There are several spacious meeting rooms named after bar soaps (Surf, Sunlight, Lux), large staircases and corridors and even a car museum on the third floor that contains a beautiful collection of vintage cars (Ford, Excalibur, Cadillac to Ferrari.)
Also on the third floor, after passing through the car museum, there is a large relaxation area where guests can enjoy a glass of wine or even eat their own meal which they can warm up in the kitchenette next door.
The hotel has 154 rooms, 57 single rooms and 97 double rooms. The rooms are spacious, bright and well appointed. Large and comfortable beds, flat screen TVs with HD programming and many international channels, free WiFi, ironing boards and convenient storage space for luggage and clothes. The bedding is quite luxurious, with down pillows, wool blankets and fine linens.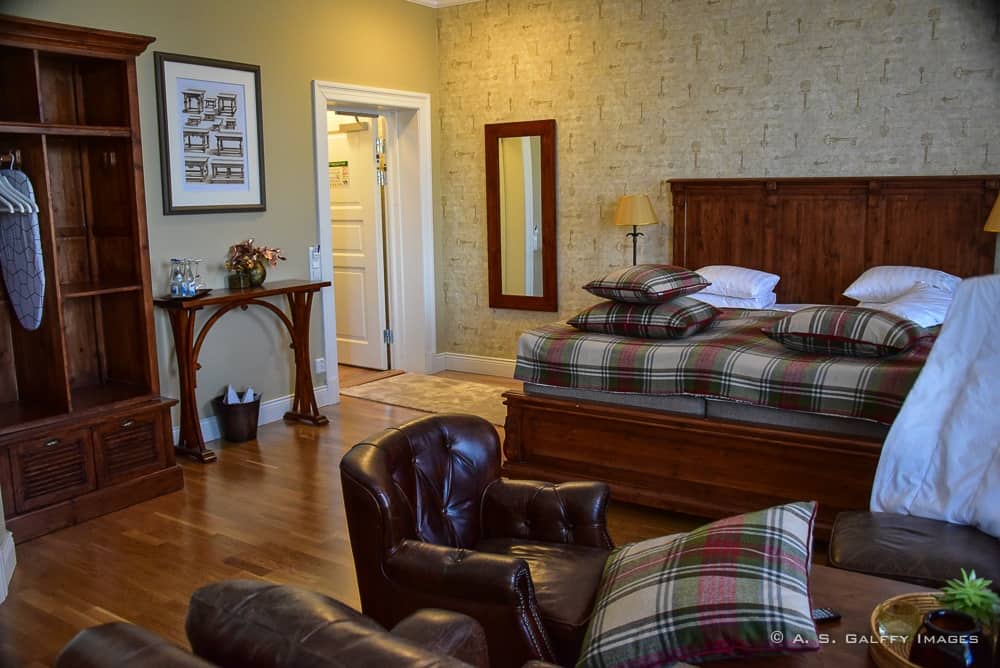 The in-house restaurant serves a daily breakfast buffet and weekday lunch specials. The eating area is large and nicely decorated and the buffet features a wide range of breakfast favorites.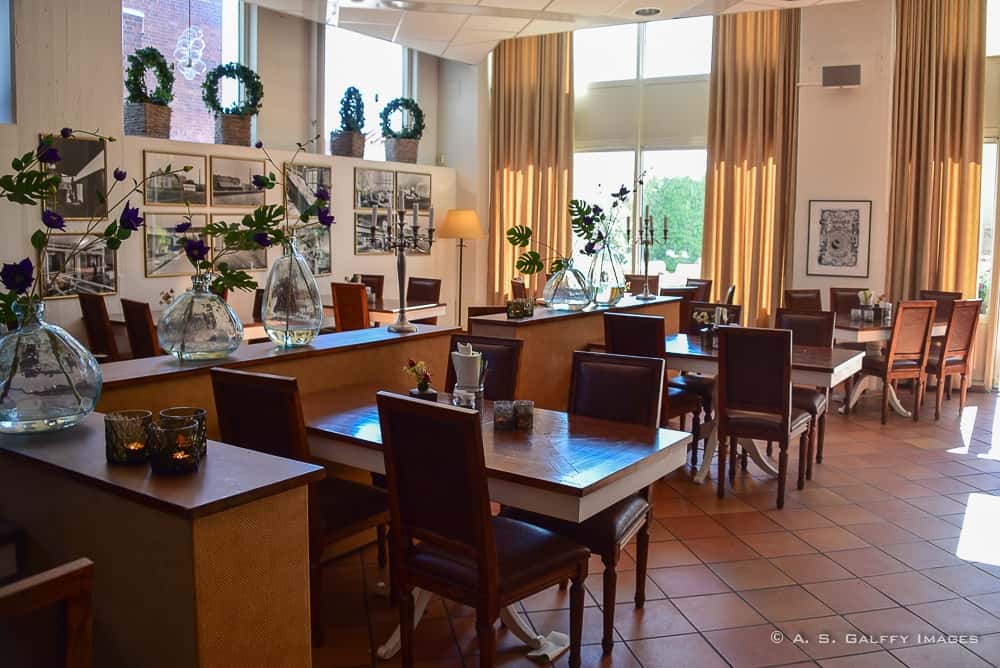 Sunlight Hotel also features a 25 meter heated indoor swimming pool, two hot tubs, a sauna and a nicely equipped gym. Bookable spa treatments and sessions with a personal trainer are available upon request.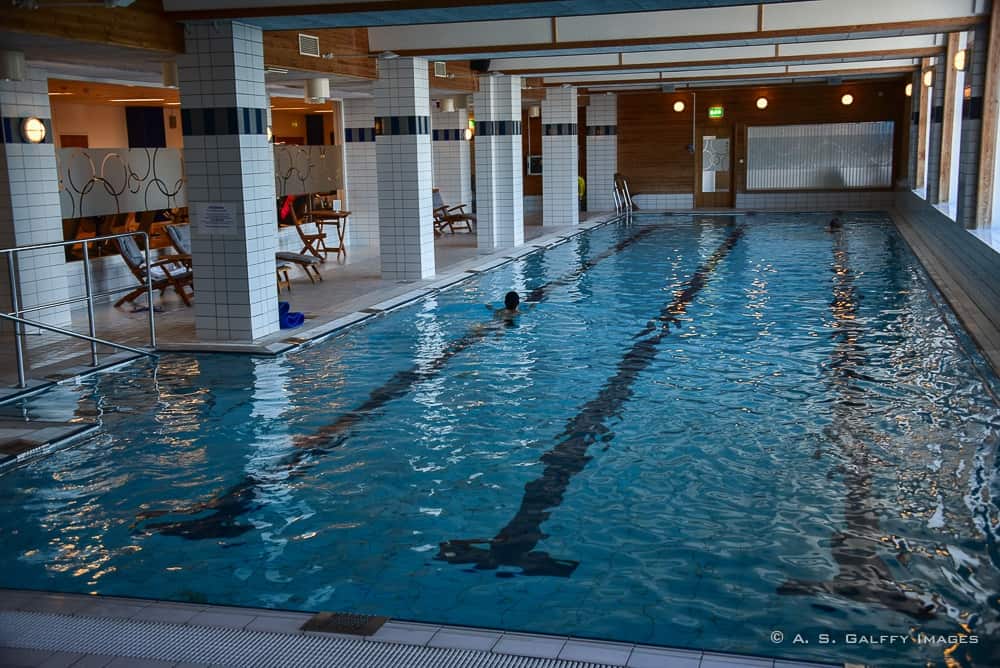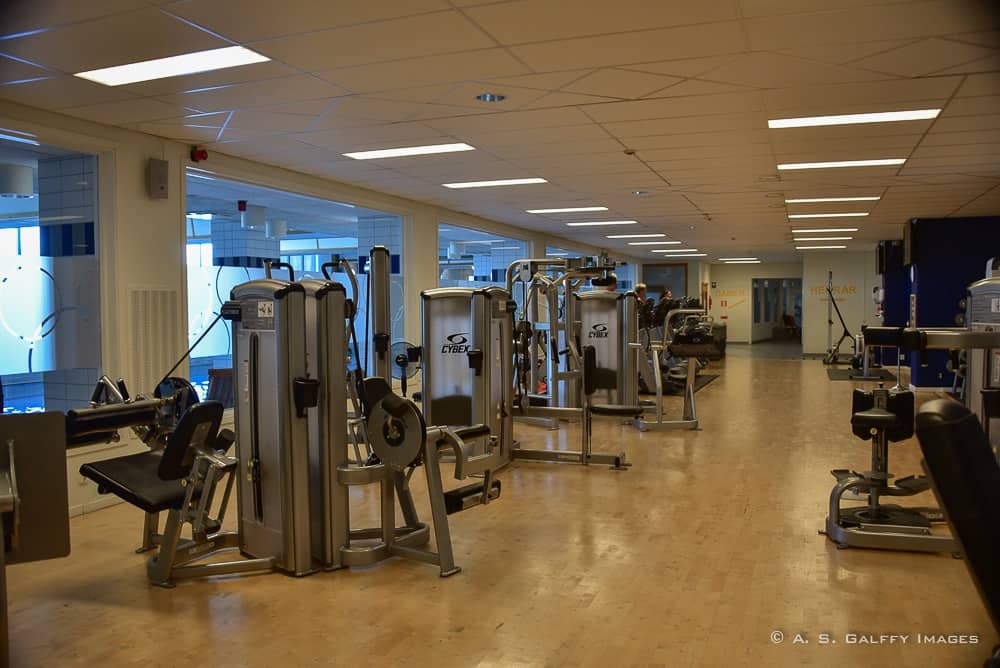 There is also a large, furnished terrace that can be enjoyed during the warmer weather. The hotel offers free parking as well.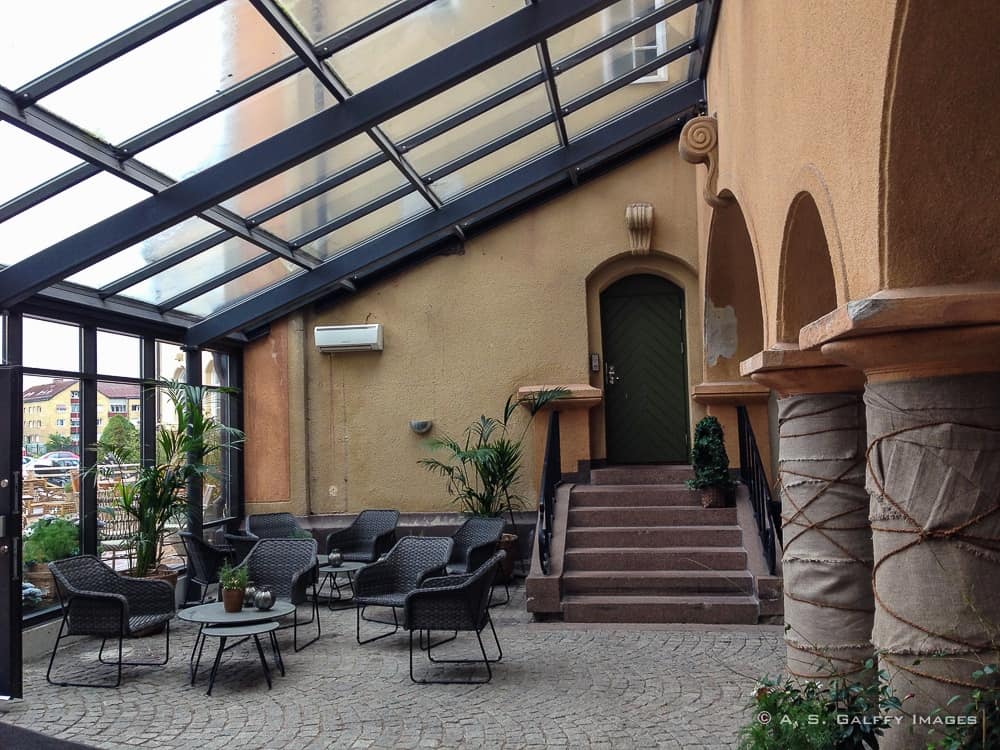 We were really impressed with the friendliness of the staff and the uniqueness of this hotel. Sunlight Hotel was quite an experience.
Have you ever stayed in a hotel that was formerly a factory building?