The Weekly Postcard: Nynäs Manor & Nature Reserve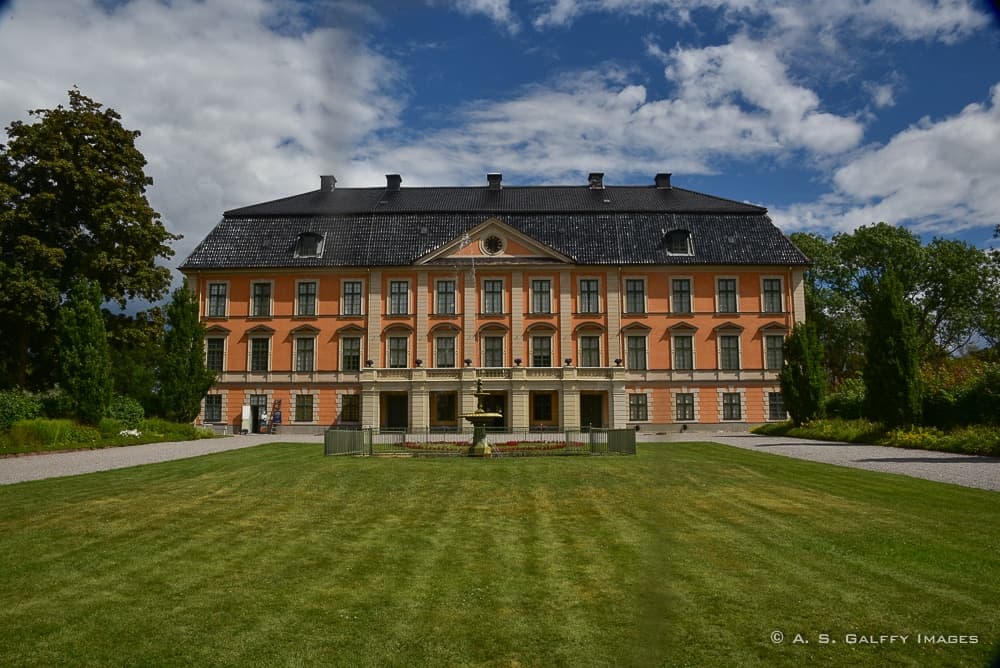 The beautiful region of Sörmland is home to many lavish and elegant estates, vestiges of a time when wealthy landowners controlled the agricultural production of Sweden. Set on the Swedish Baltic coast, about 80 km south of Stockholm, the Nynäs manor and nature reserve is the largest in the in the province of Södermanland. The estate encompasses over 8000 acres of beautiful nature and historic small towns, like Trosa and Nyköping.
The manor house which was built in the late 17th century by the influential Gyllenstierna family, is considered today one of the best preserved historical houses open to the public in Sweden, still displaying the original art and furniture from more than three centuries ago. That is very valuable because it gives today's visitor a good idea about the lifestyle of the Swedish aristocracy from the late 1600s up to the early 20th century.
Although it is considered a "country home," the house is quite luxuriously furnished. Visiting the Nynäs manor was a very interesting experience. The place seems very much alive, leaving you with the feeling that it is still occupied by its owners. In fact, the main house has been inhabited continuously till the late 20th century, when it was sold to the National Museum of Sweden. The closets and cupboards are still full of textiles, cloths and glass sets. Despite the fact that the manor was kept up to date with plumbing, gas and electricity, the big kitchen somehow escaped modernization. You can still see the old wood stoves and all the pots and pans used centuries ago.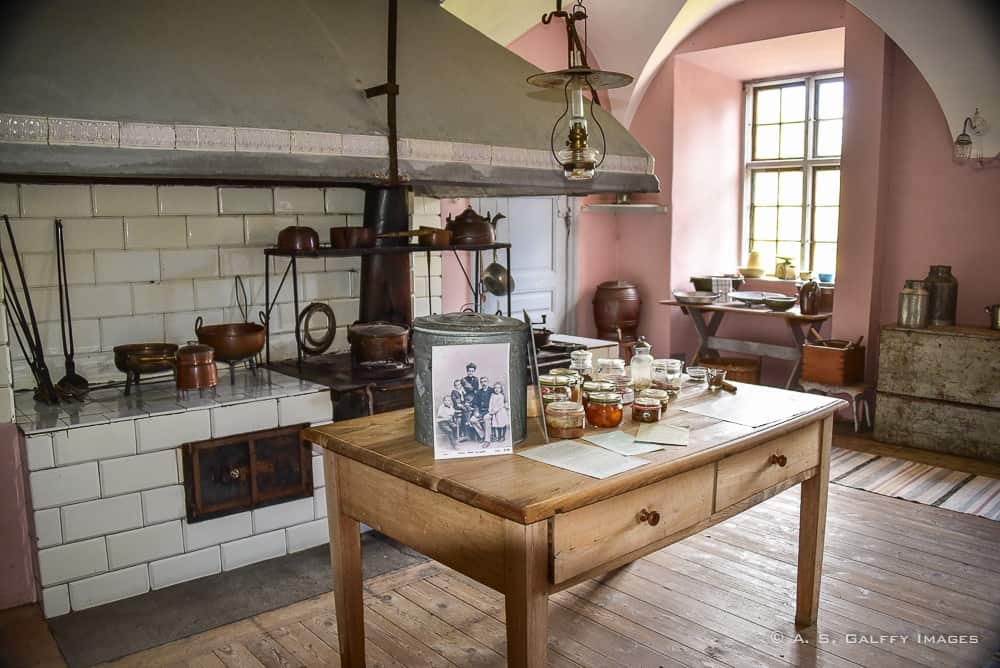 As you enter the estate, right next to the Visitor Center, there is an 18th century farmhouse that has been turned into a visitor's center. Here you can buy tickets for the tours, rent bikes, canoes or rowing boats for a trip on the nearby lake. Also next to the farmhouse, you can see several domestic animals, like pigs, goats and sheep.
Next to the manor house there is a big kitchen garden dedicated to growing fresh produce for a sustainable lifestyle.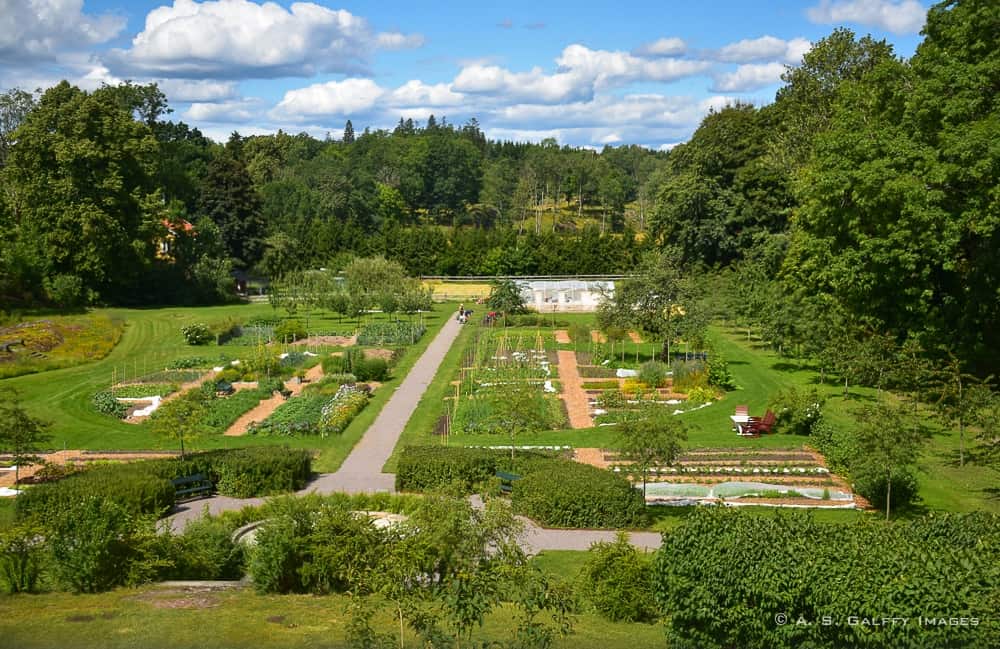 Some of the old buildings that have been used in the past by the craftsmen and workers on the estate are still standing today. The old distillery building serves today as a hostel for those interested in staying on the estate overnight.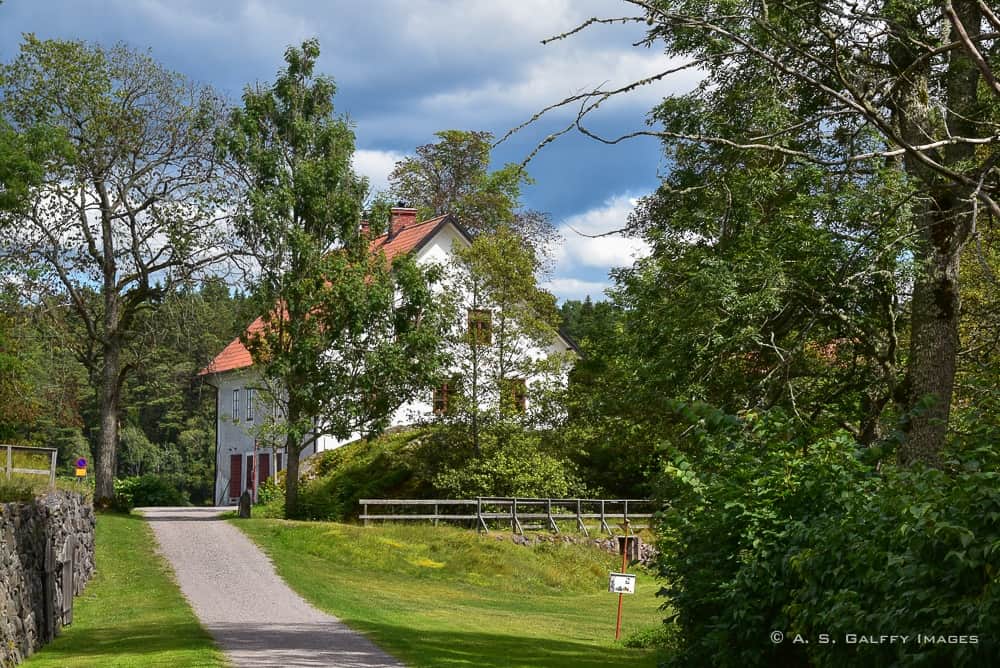 The castle's conservatory (orangery) has been turned into a nice restaurant that serves both food and "fika." During the summer months the terrace outside the orangery is open, so you enjoy the beautiful views of the estate while having lunch. There is also a nice flower/garden shop next to the restaurant.
During the summer months the buildings of the manor house various temporary exhibitions that can be visited.