Did you ever find yourself in front of a breathtaking scenery, a place that is the epitome of perfection? Such is the setting of Banff, Canada's oldest national park in the Rocky Mountains. If you are planning of visiting the park and need more information, this travel guide will give you all the basic information you need for visiting Banff.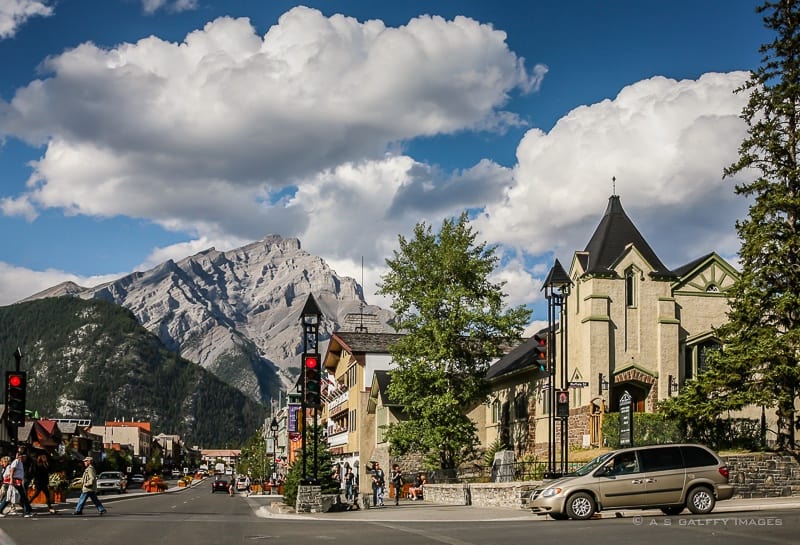 About This Banff Travel Guide
Banff National Park is one of the most picturesque and sought after travel destinations in the world. As a result, over 4 million people from all around the world flock here every year to enjoy its beauty. Knowing what to expect when you visit Banff will make your trip easier and more pleasurable.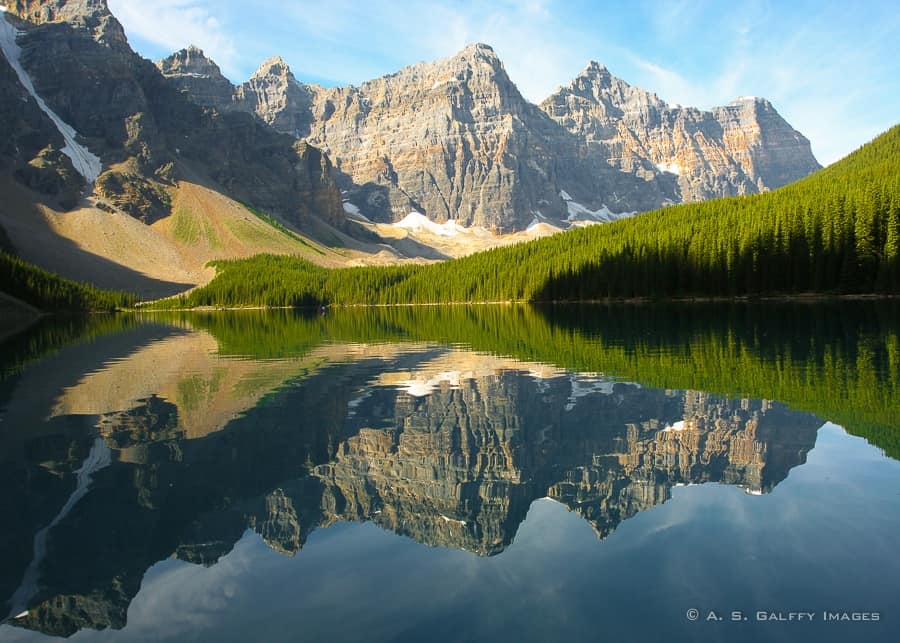 In this guide I'll give you all the information you need for traveling to Banff. I'll tell you how to get around, where to stay, and what are the best places to visit in or around the park.
How to Get to Banff
The closest airport to Banff is in Calgary, about 80 miles away from the park. To get to Banff from Calgary you can either have to rent a car and drive there, or use the bus service from.
My recommendation would be to rent a car, because without one you won't be able to visit too much in Banff. The roads are very well-maintained and well marked, so driving around is not a problem.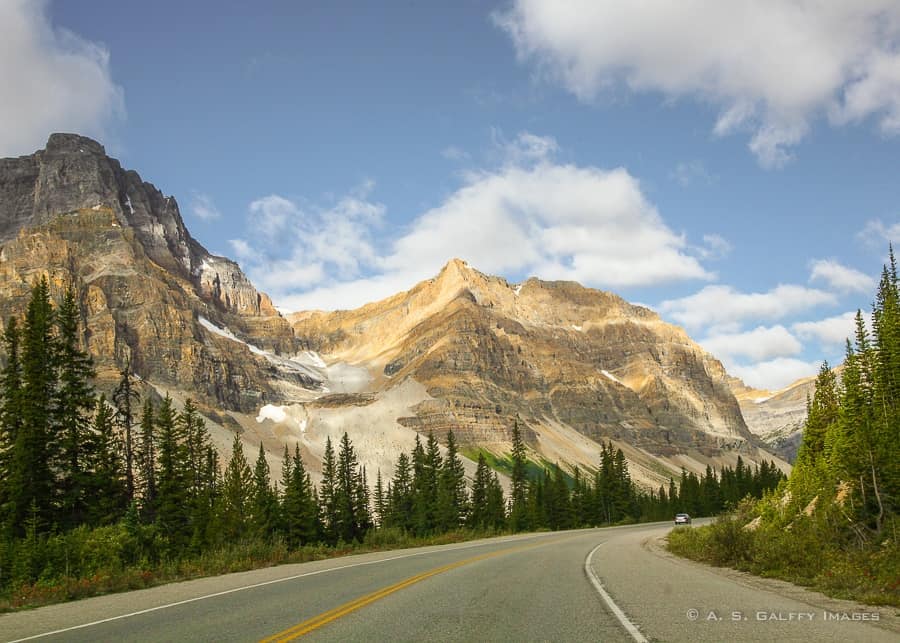 What to Expect at Banff
Banff is one of the most beautiful destinations in Canada. It's a picture perfect place! Everywhere you look, your eye meets dazzling glaciers, spectacular rivers, alpine meadows and snow covered peaks.The park is comprised of the town of Banff, Lake Louise, Castleguard Caves, more than a thousand glaciers and glacier lakes and hundreds of hotels and restaurants.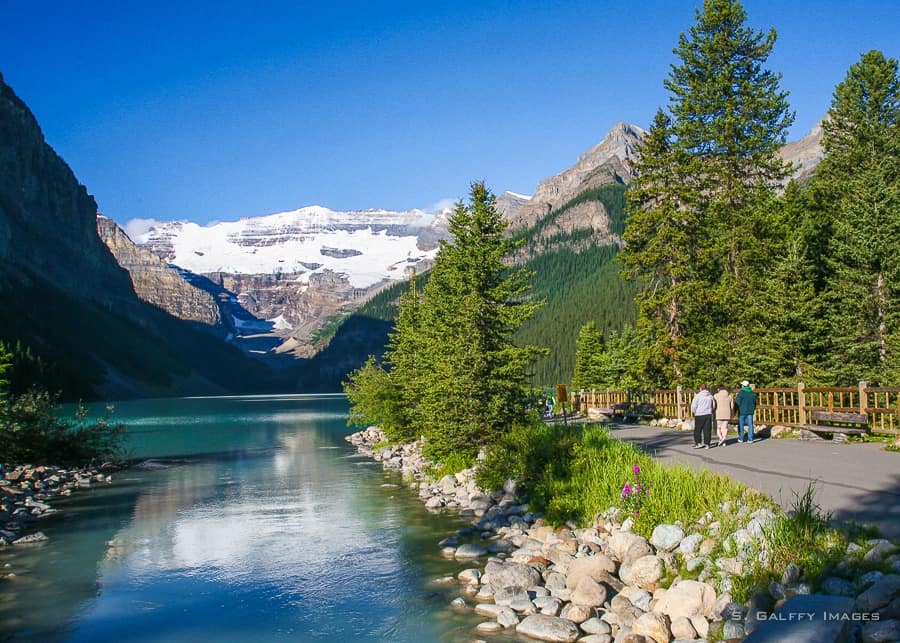 Best Things to Do in Banff
We visited Banff for a week – enough to get a taste of the unparalleled majestic scenery. Unfortunately, too little to be able to accomplish but a small fraction of its arsenal of activities. Even if we stayed there another month, we still could not have covered everything there is to see and do in Banff.
Looking for more destinations in Canada? Read: Quebec City for First Time Visitors.
Stroll Through Downtown Banff
Banff is a charming small-town with a lot of shops, great restaurants and many other attractions. It is worth spending at least a day there, boating on Lake Minnewanka, or visiting the excellent Jasper Brewing Co. for a taste of craft beer brewed on the premises.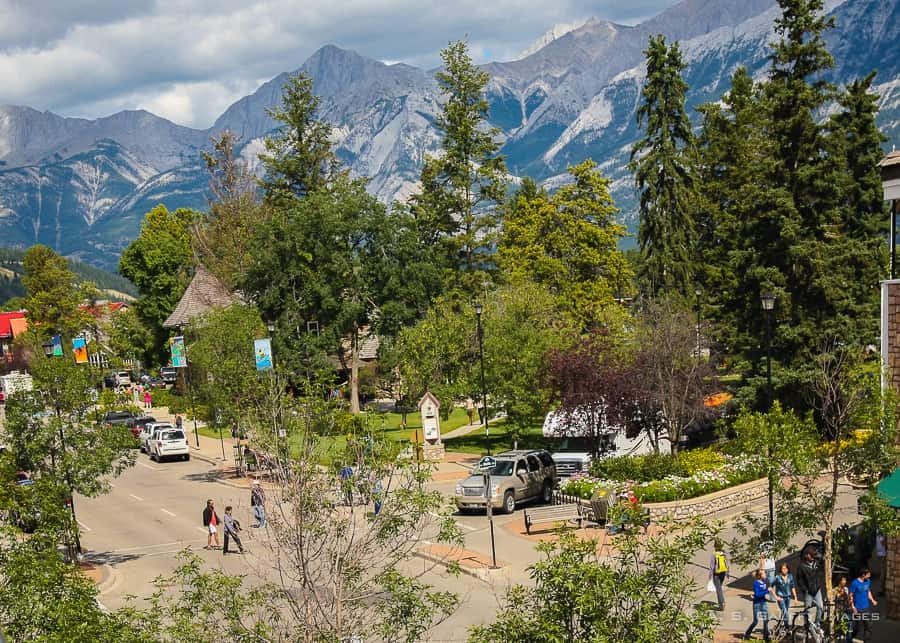 Ride the Gondola to the Top of Sulphur Mountain
After lunch, embark on the Banff Gondola for a short ride to the top of Sulphur Mountain. Once you are at the top, walk along the broadwalk that takes you to a 360º observation deck for some stunning views of the Bow River Valley and Banff.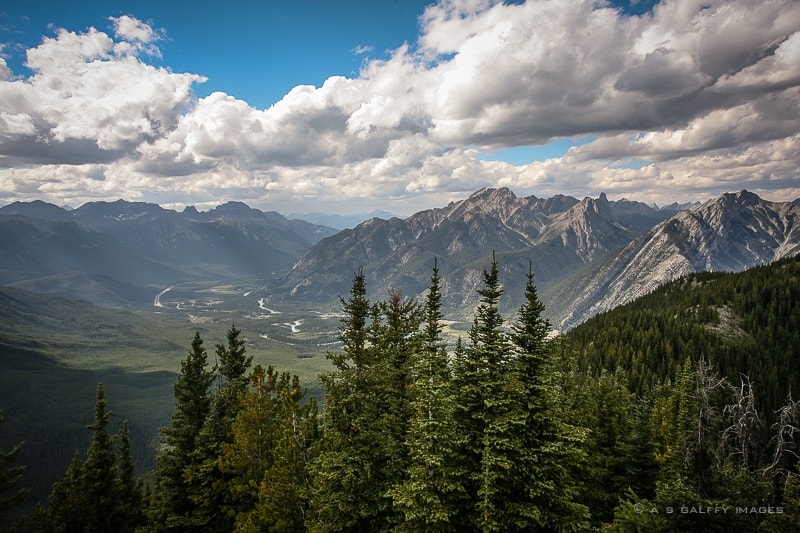 Visit Moraine Lake
About an hour drive north of town you find one of the most spectacular lakes in Banff: Moraine Lake. Nestled in the Valley of the Ten Peaks, this picture-perfect is surrounded by snowcapped peaks and hiking trails. There is an easy 45 minute hike (round-trip) around the lake that starts near Moraine Lake Lodge.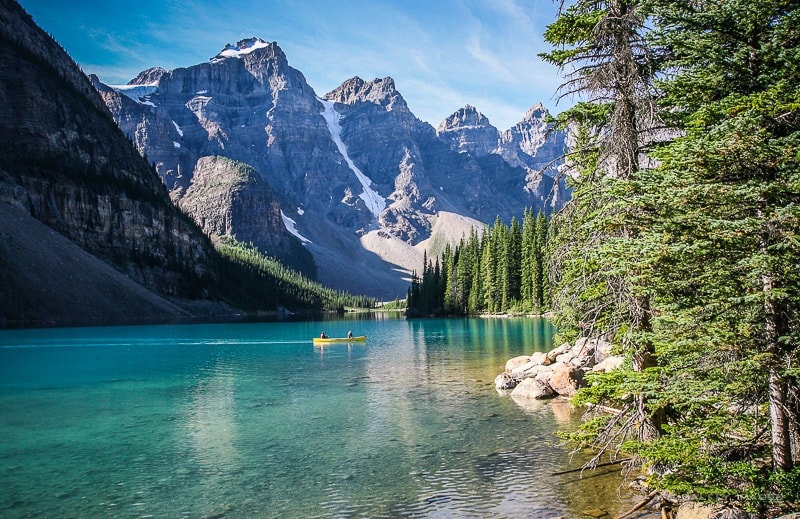 Rent a Canoe
After hiking around the lake, rent a canoe and paddle on the turquoise crystal-clear water. It's a thrilling experience that you won't forget very soon.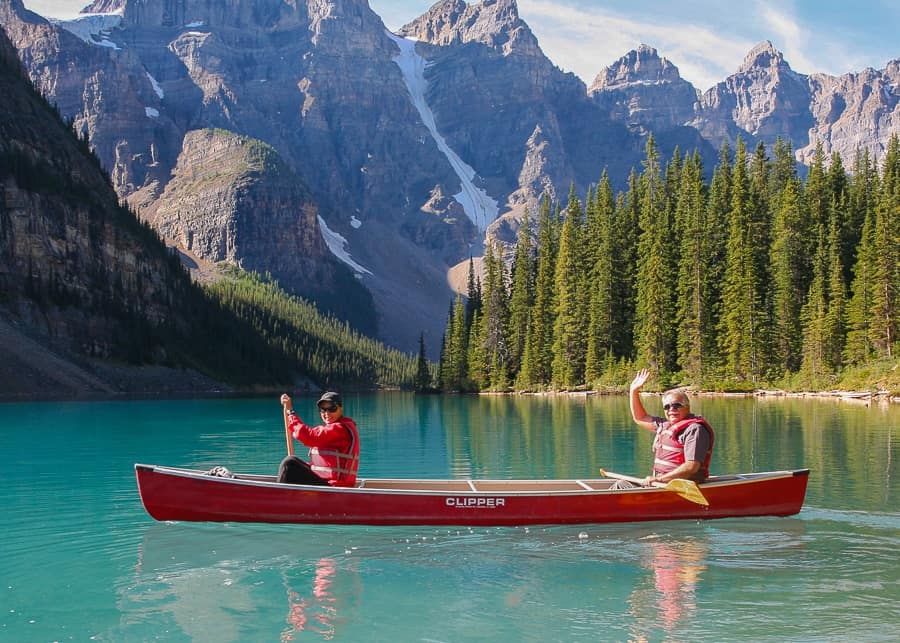 Take a Boat Trip Down Lake Minnewanka
This is a beautiful lake right off the highway on the way to Banff. Lake Minnewanka offers lots of walking trails, easy for families with young children. Early morning light casts a soft glow on the dark water. The landscape is absolutely spectacular!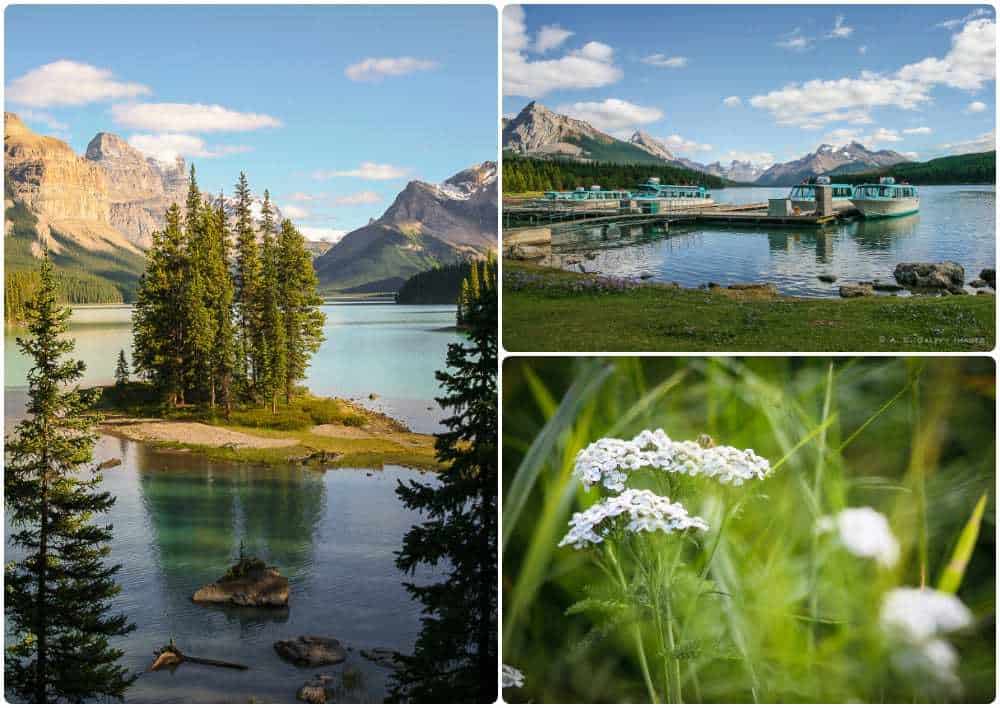 Visit Columbia Icefield
One of the biggest attractions in the area is the Columbia Icefield, a huge body of ice located on the southern edge of Banff National Park. Although it's a bit of a drive from Banff Town (about 2 ½ hours), the ice field is well worth the trip. We booked a tour on an Ice Explorer – a special bus equipped to handle the icy terrain – which took us out onto the glacier.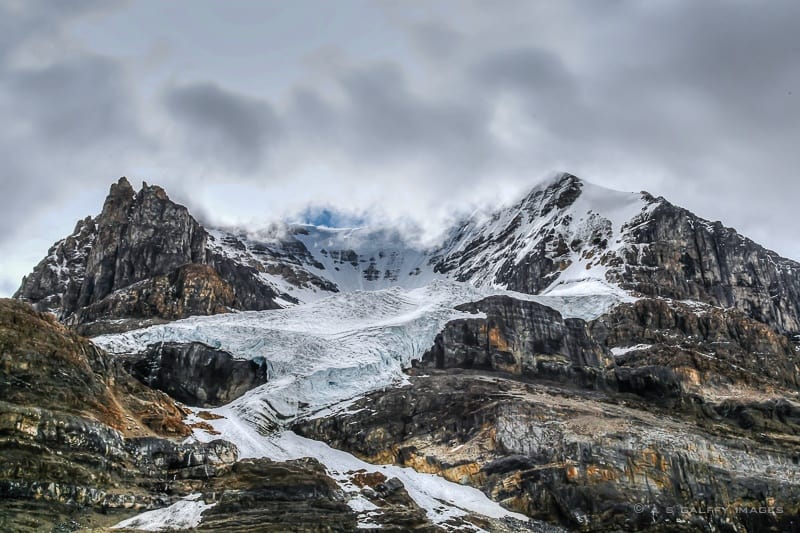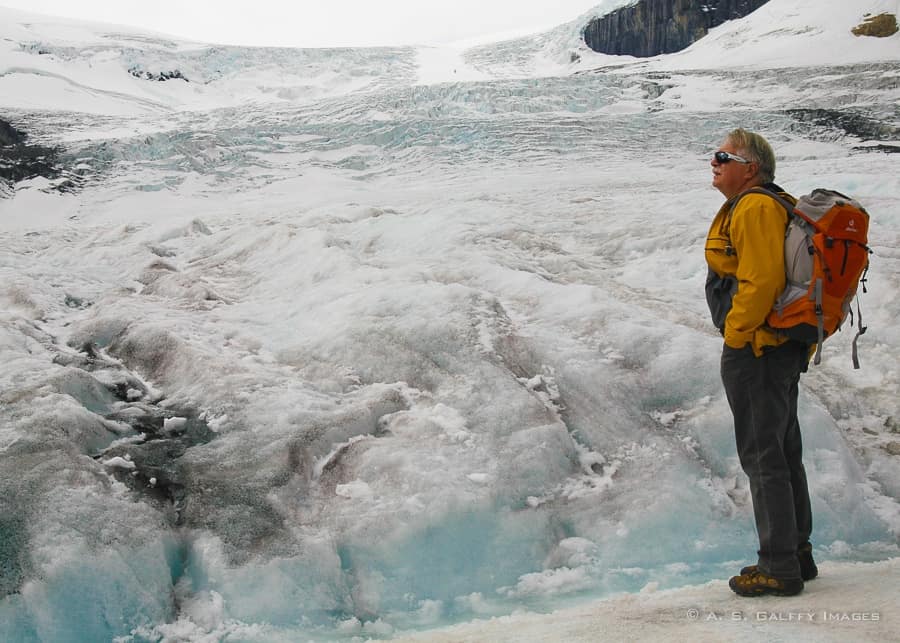 Hike to the Lake Agnes Tea House
The hike to the Lake Agnes Tea House one of the most popular hikes in Banff. The trail starts near the Fairmont Chateau Hotel, then goes down the lakeshore. From here you continue for a few hundred meters until you will see another path that breaks off to the right. A sign post marks it as the Lake Agnes Trail. The hike is rather long and tiring, so bring water and appropriate hiking attire. It is however one of the most spectacular ones in Banff.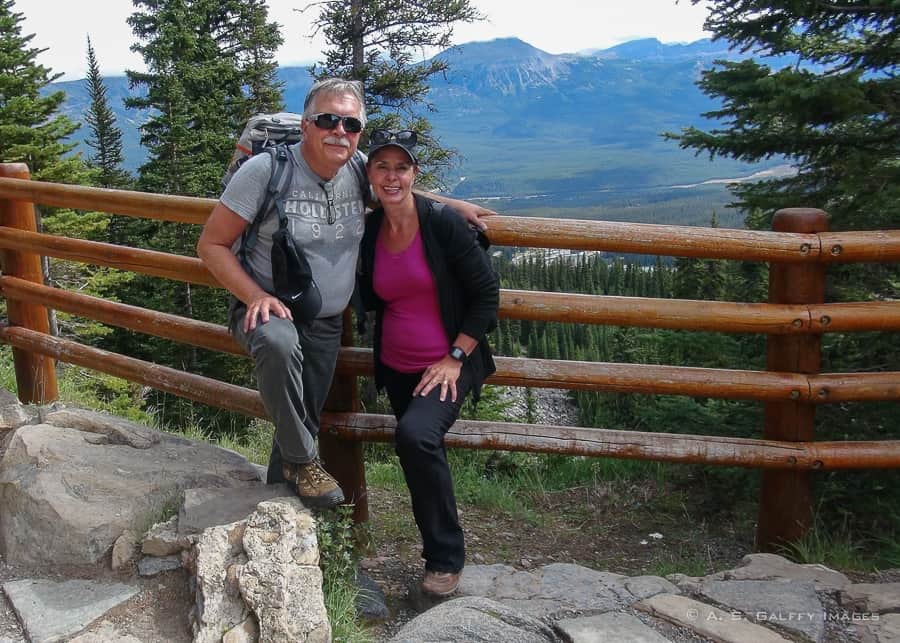 Where to Stay When Visiting Banff National Park
Initially we were thinking of camping in Banff, but because it was spring and the weather was still moody we decided to stay in a hotel. We stayed at Lake Louise, at the Fairmont, which is one of the most luxurious properties in the national park. The hotel is rather expensive, but the location is out-of-this-world beautiful: right on the edge of Lake Louise.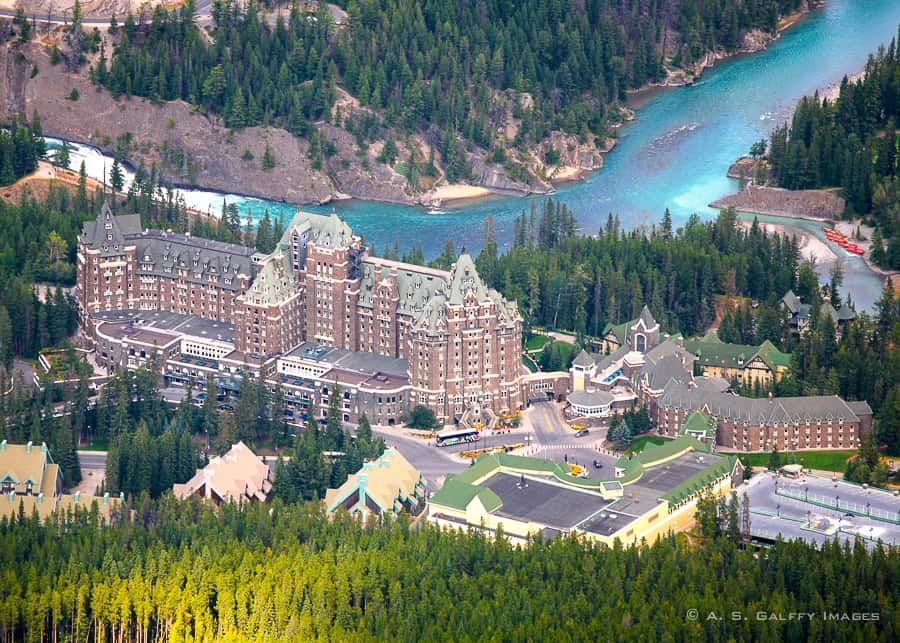 If you are looking for luxury accommodation, another option is the Stoneridge Mountain Resort. Tucked away in the mountains, this fancy ski resort is an excellent option for traveling families. The hotel has an outdoor pool with hot tub and a library of games and movies.
There are many other accommodations in the National Park, from small cabins and Airbnb apartments, to five star hotels. But if you are on a budget, one option is to stay in the town of Banff, just a few kilometers away from the big resorts in the park.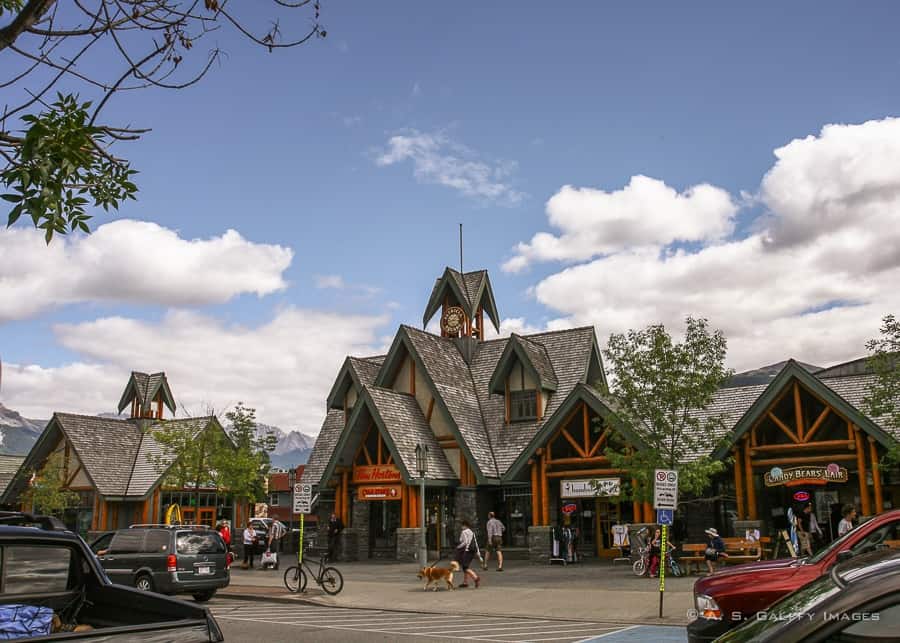 Is Banff National Park Worth the Hype?
There are many great destinations in Canada that you shouldn't miss, but most travel guides consider Banff National Park a travelers' mecca for a good reason. It is home to an incredible diversity of animals, from small bats and rodents, to large bears, wolves, caribou, or Bighorn sheep.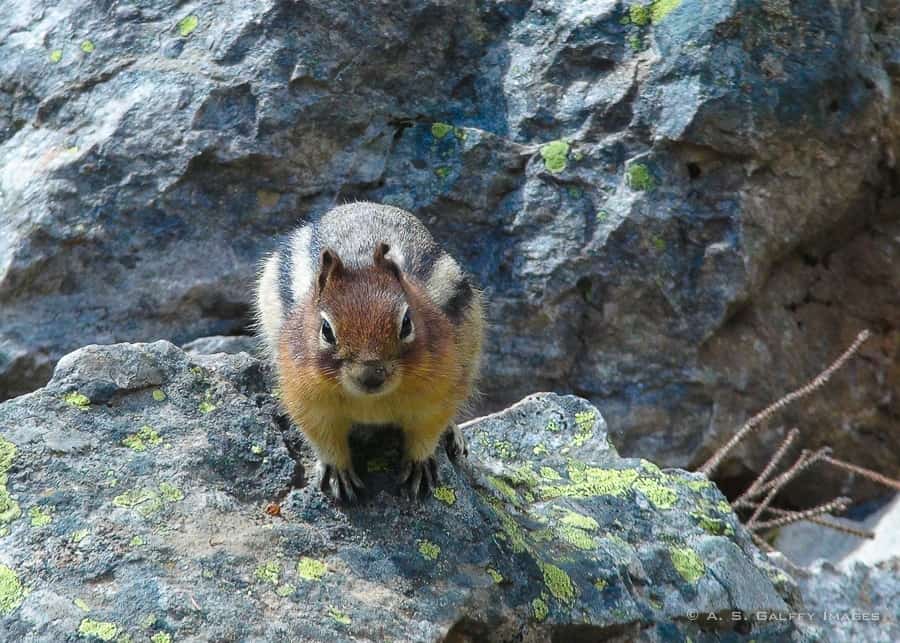 Encounters with the wildlife are not accidental but almost imminent, which makes the visit even more exciting. In fact you have to exercise utmost care at all times because you can come across a huge bear with cubs, or a large caribou even on the highway. Therefore, it's best to respect posted notices about wildlife in some areas and to carry bear spray if hiking or biking.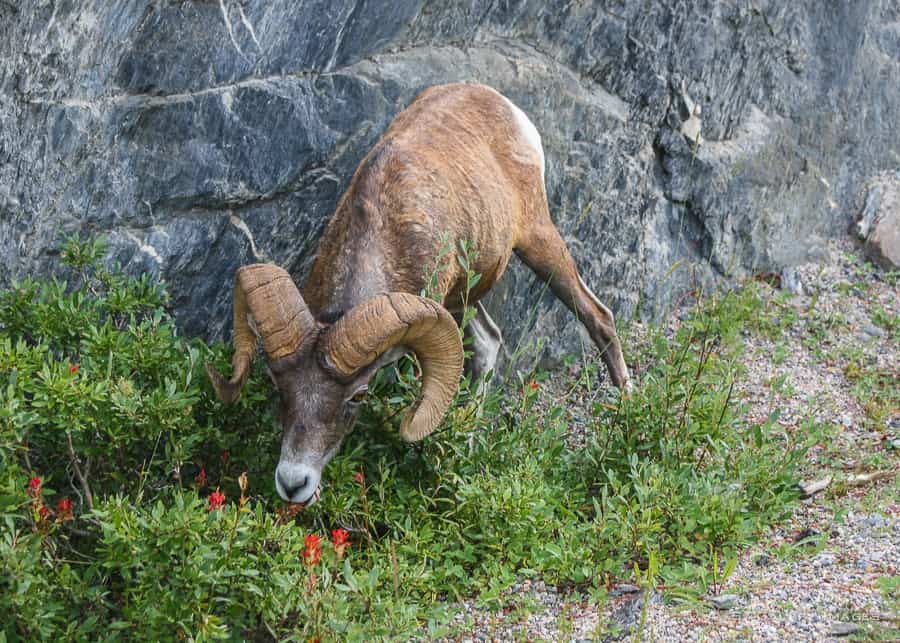 Best Time to Visit Banff
Summer is popular for hiking, mountain biking or cycling, paddling, and climbing. In winter three major downhill ski resorts operate within the park, great for downhill and cross-country skiing. The ski season at Banff is one of the longest in North America, running from November to May.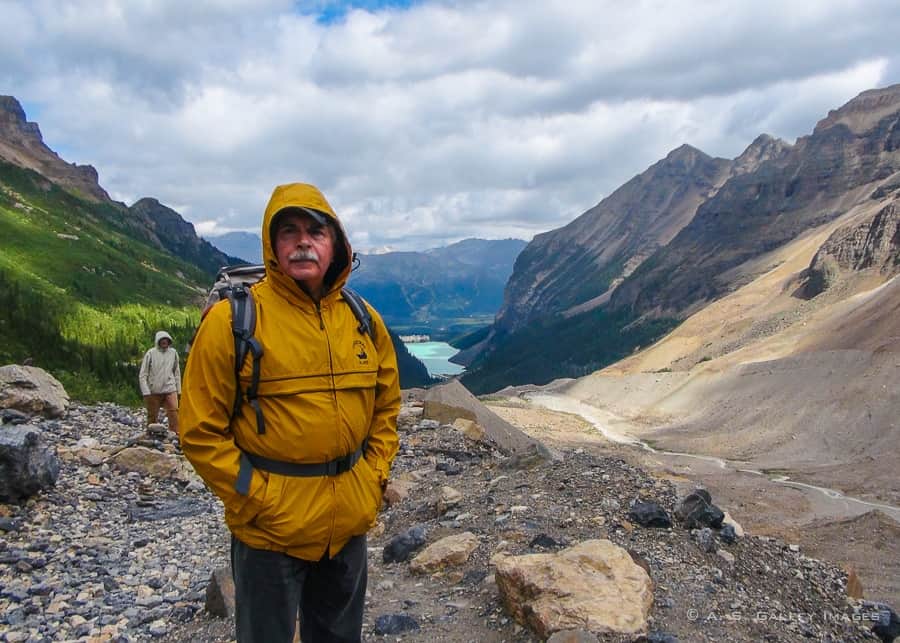 Wether in the Canadian Rockies is very unpredictable: in a single day you can have a mix of sunshine, snow, wind, and rain, so dressing in layers is a good idea. We were lucky that we didn't experience any bad weather in August, but still if you visit the glaciers you can count of high winds and cold air.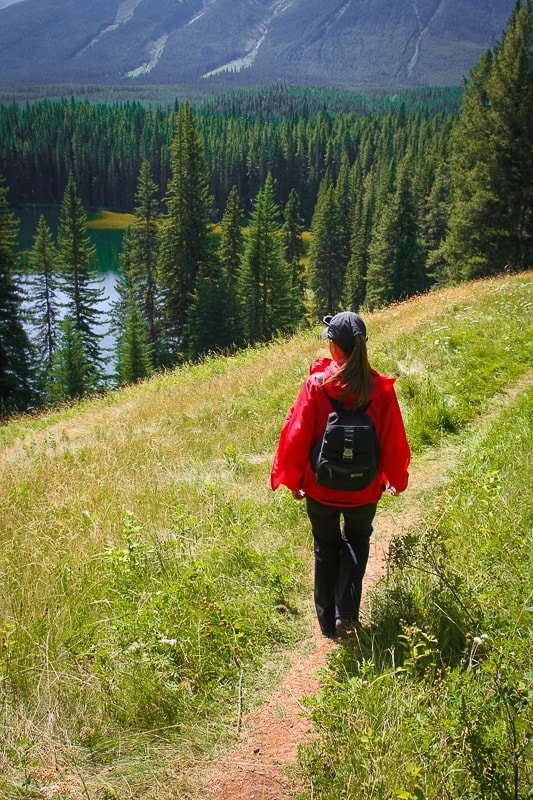 Peak Season in Banff is in the summer months, from June to August, when the lakes are warm enough and the weather is perfect for hiking. If you choose to come in summer, book your hotel in advance when you have more choices and can pick the room you want.
Didn't you enjoy this post? Pin it for later: